The Benjamin Bunny 50p
* We sometimes use affiliate links, so we may receive a commission, at no cost to you, if you make a purchase through a link. Check our disclosure for more info.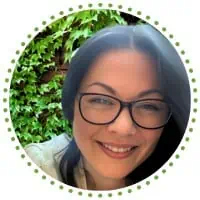 I'm Steph, mum of three! 👋
Here, I share practical insights on making (and saving!) money. With a knack for budgeting and a passion for financial freedom, I've picked up lots of tips & tricks along the way. And I can't wait to share them with you here!
The Benjamin Bunny 50p coin is one of the most sought-after coins in circulation in the UK and it's easy to see why. But, how much is a Benjamin Bunny 50p worth today? Let's see the current value, where to sell them and why you should keep them!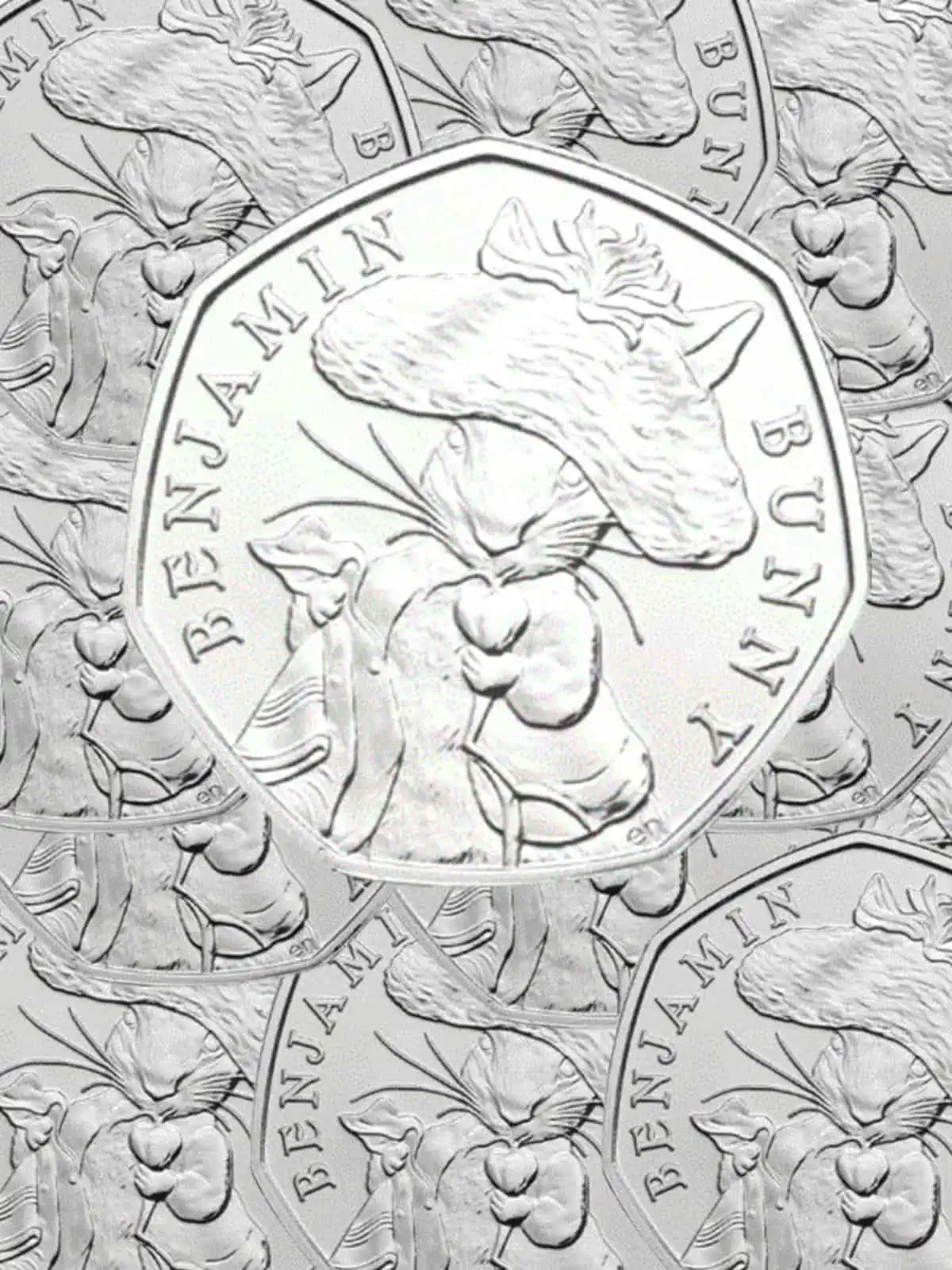 Hello, Benjamin Bunny!
Designed by Emma Noble, the Benjamin bunny 50p from the Beatrix Potter collection is perhaps one of the most well known characters from this set of 50p's first minted in 2016. With its sweet design featuring Beatrix Potter's beloved bunny character, it's not just the kids that have been quite taken with this coin :)
As one of the main characters from the books, the name Benjamin Bunny is one of the most familiar to people and this coin is often the one of the ones people look for to start their collections with. These coins got a lot of attention from coin hunters when they were issued, as did the other character coins that were also released.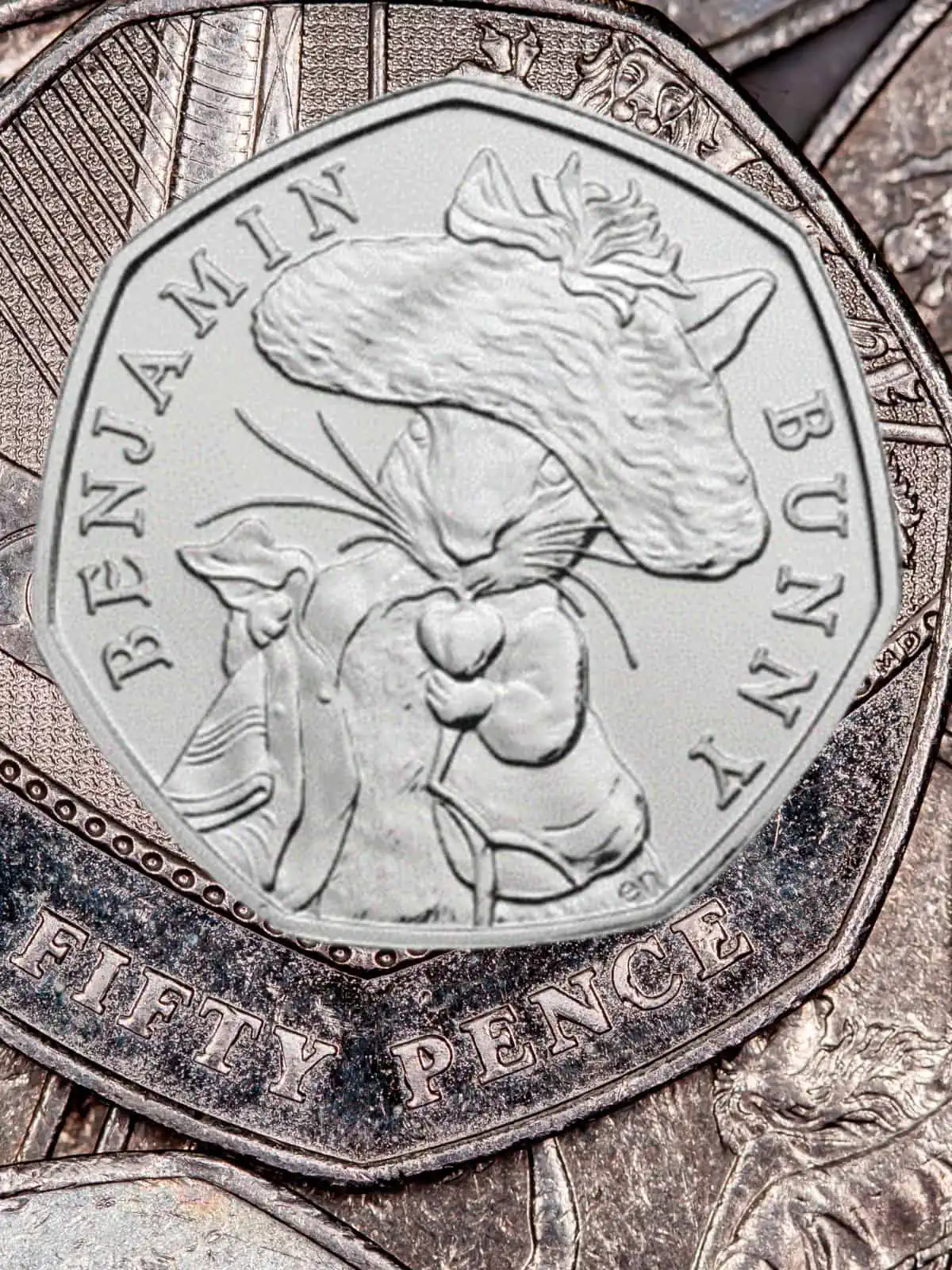 More Beatrix Potter 50p Coin Posts
How Rare Is The Benjamin Bunny 50p?
In 2017 The Royal Mint issued 25,000,000 of these 50 pence coins into circulation featuring the much loved Tale of Benjamin Bunny in his best clothes.
That's a lot of coins and as a result they're not uncommon at all and rare Benjamin Bunny coins are easy to find, so if you're looking to buy one, beware of sellers calling them rare! We still see a lot of these coins in our change, although they still change hands for well above face value as people look to add to their 50p coin collections.
There is occasionally a rotation error that happen when minting coins, and this pushes the value up, but the regular version of the Benjamin Bunny coin is fairly common. Sorry!
Why Are Some Benjamin Bunny 50p's Worth More Than Others?
There are a few reasons why some Benjamin Bunny 50p coins might be worth more than others.
Apart from the amount of coins minted (see above) the main factor that affects value is the coins condition. Signs of wear and tear such as scratches and dents also affect the value.
There are often proof versions of coins that are struck for collectors to buy before the coin is put into circulation and these can fetch quite a lot more than already circulated coins. If you had for example a brilliant uncirculated coin, its lovely condition would raise its value.
Of course the Benjamin Bunny coin has the Queen's head on the reverse and since Elizabeth II will sadly no longer be on the obverse, what's in circulation now is all there will ever be, so coin collectors will be on the lookout!
As this particular coin is not especially rare, we think it's worth hanging onto it. As more and more people start collecting them and hanging onto them when they find them in their loose change, their value goes up as they become rarer. Damaged coins are taken out of circulation by the banks as they get them and replaced, more often than not with different design coins.
Benjamin Bunny 50p Worth
With so many minted, this coin is slightly lower than some of the other Beatrix Potter coins and sells for between £2 – £3 at online auction.
Even though the resale price is not all that high, it's still a huge return on a 50p coin, although if your coins is in as new condition, you might be wise to hold onto it and wait a few years until these coins become a little rarer.
Where To Sell A Benjamin Bunny 50p
eBay is the place to find Benjamin bunny 50p coins trading hands. Some of them are for sale for silly prices, so as always with eBay if you want to see the real worth, look at the sold pages rather than the for sale pages. Check the listing description if you want to find out the condition of the coin to compare it to yours, and checking the bids is a good way to see if people are actually buying for the selling price. Very often they're not.
These coins come up regularly and there's usually a number of them available if you have one to sell. However, eBay isn't the only place you can sell these coins, have a read of our post on where to sell valuable 50p coins for more ideas.
You can read more about the Beatrix Potter collection from the Royal Mint here.
We've got a whole collection of posts on the Beatrix Potter 50p collection, what they're worth and where you can sell them. Have a look at the related posts below to get started and fond the coin you have.