✅ Best things to sell on a market stall
* We sometimes use affiliate links, so we may receive a commission, at no cost to you, if you make a purchase through a link. Check our disclosure for more info.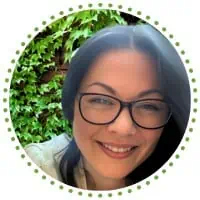 I'm Steph, mum of three! 👋
Here, I share practical insights on making (and saving!) money. With a knack for budgeting and a passion for financial freedom, I've picked up lots of tips & tricks along the way. And I can't wait to share them with you here!
Ever thought about what the best things to sell on a market stall are?
I did in fact run a market stall for a couple of years. It was actually a farmers market and we sold desserts. It was a lot of fun. However, there's also the regular traditional markets we all know and love and knowing what the best things to sell on a market stall will help get you off to a flying start.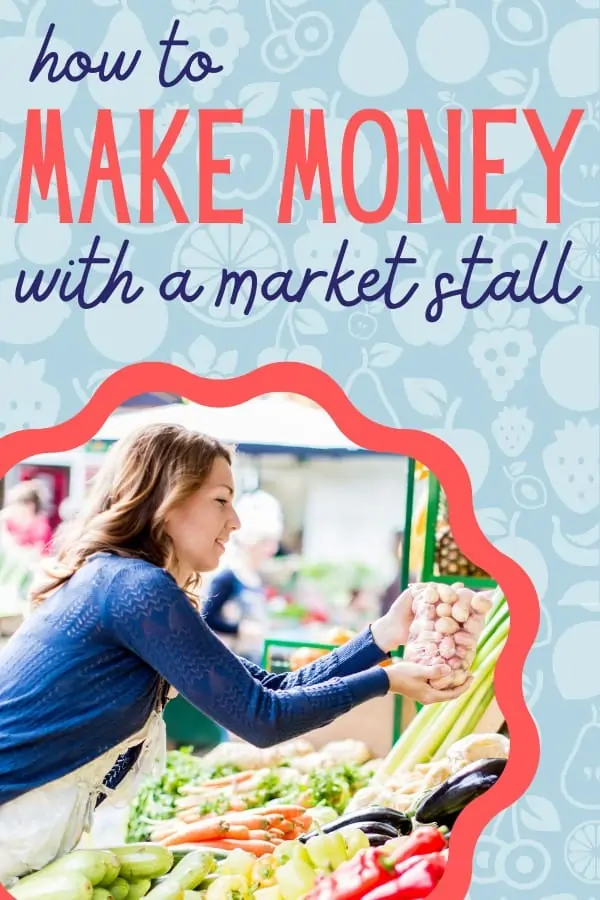 And while markets are good to wander round and pick up a few bargains, they can also be a place for you to make a mark and generate a new stream of passive income.
In fact, it could be your latest opportunity to become debt free.
Almost every town centre has that marquee space dedicated to stalls filled with individual sellers trying to start-up their business, be it in children's clothing, drapery, sandwiches, DVD re-sales or even cheeses.
It's also home to the freshest of fish stalls and chicken legs with prices that'll make you think you travelled back in time.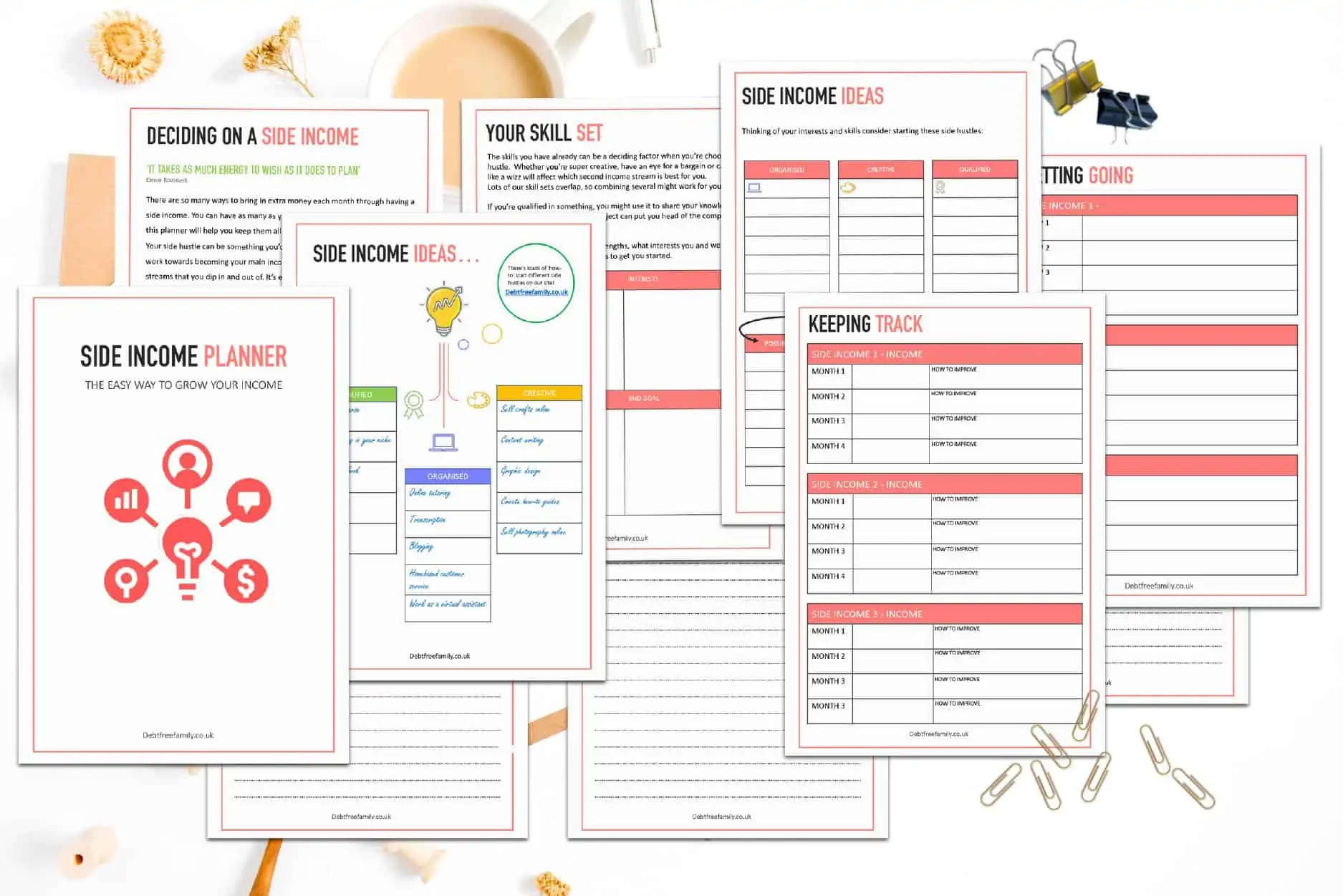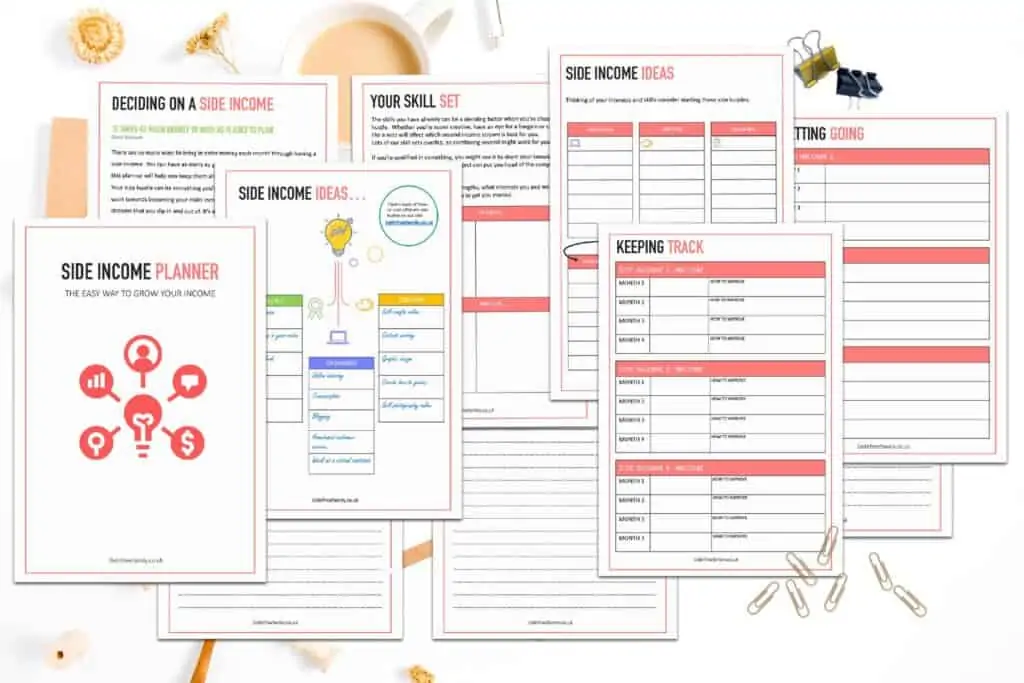 So, why not become part of the community and begin to find things to sell at markets?
Whether you're a dab-hand at tailoring garments or you have a passion for cake-baking with custom-bakes you know everyone will love, sometimes, this little market stall can be the foot in the door of commerce that brings your brand to life.
Or it could be the Saturday activity you love that generates extra cash to help with writing-off the debt or bulking-out the savings account.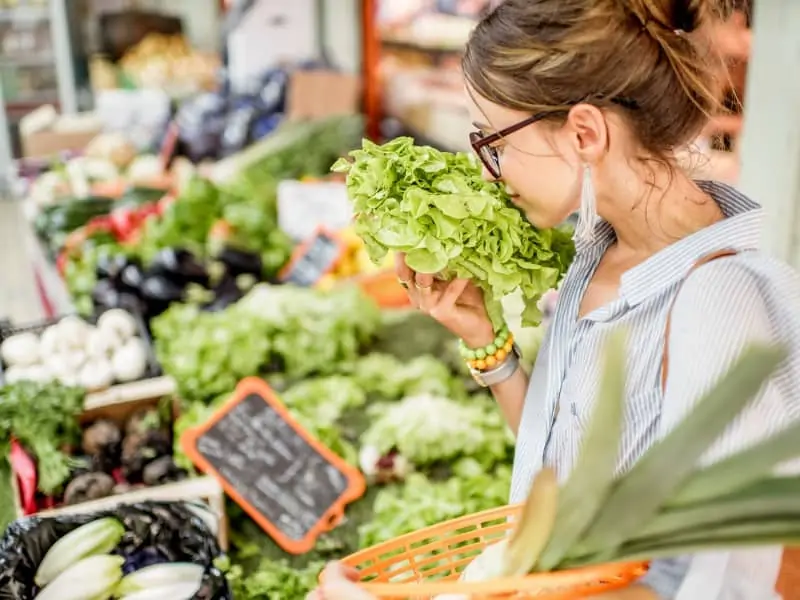 So, we wanted to bring the magical aspects of the British market to you by touching on what sells best at market stalls and some other tips for UK market traders.
✅ Running market stall tips
If you're ready for your first trip to the market as a seller, we've got some top tips for UK market traders that will help any stall shine in a sea of unique and individual sellers:
Brush up on your bookmaking skills in order to effectively spreadsheet your incomings and outgoings for that dreaded yearly self-assessment tax return.
Try your skills at meal prepping for the day, especially if you're deciding to do full weeks at the market stall. One of the biggest tips for UK market traders is to have prepared meals so that there's no need to close the stall over a lunch period or resort to unhealthy fast-food options in the town centre.
Try to market your stall through branding options such as with stickers, business cards or fridge magnets that have your logo and contact information on them.
Don't neglect social media. Facebook is the most popular social media platform in the world, so you'll definitely need to create a market-stall or brand dedicated profile on Facebook to promote new stock, speak to customers and draw in new custom.
Be customer friendly in a 2021 market. This could mean an array of things such as ensuring you're delivering on top-notch customer service skills, but one of the main points would be to be mindful of payment options. There are few people that still carry cash (or enough of it) to make a purchase at a market stall.
Many prefer to use contactless payments with cards or phones, so consider using payment types such as Tile.
Take care of your stand; keep it clean, keep it tidy, keep it colourful and keep it engaging. Heck, even try a new layout each week to see which performs best.
When thinking about the location of where you want to set up shop, consider the footfall and the other types of stalls in the market. Make sure you're heading for markets and days that have a good reputation, a heavy footfall of customers and not much competition in your market trade.
Open yourself into the market culture community. Many stall owners consider each other to be neighbours, so be neighbourly and say hello. You never know what could happen with stall collaborations.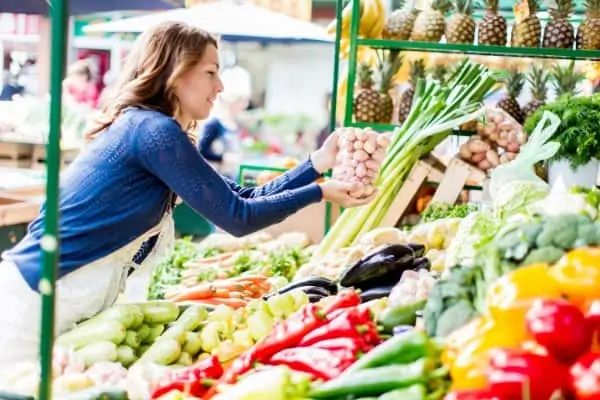 Having a market stall, while it may sound like a faff, can be a real money spinner.
They are filled with life and can bring so much joy (especially when profits are involved, and you find enjoyment and enthusiasm in the things you're selling at the marketplace).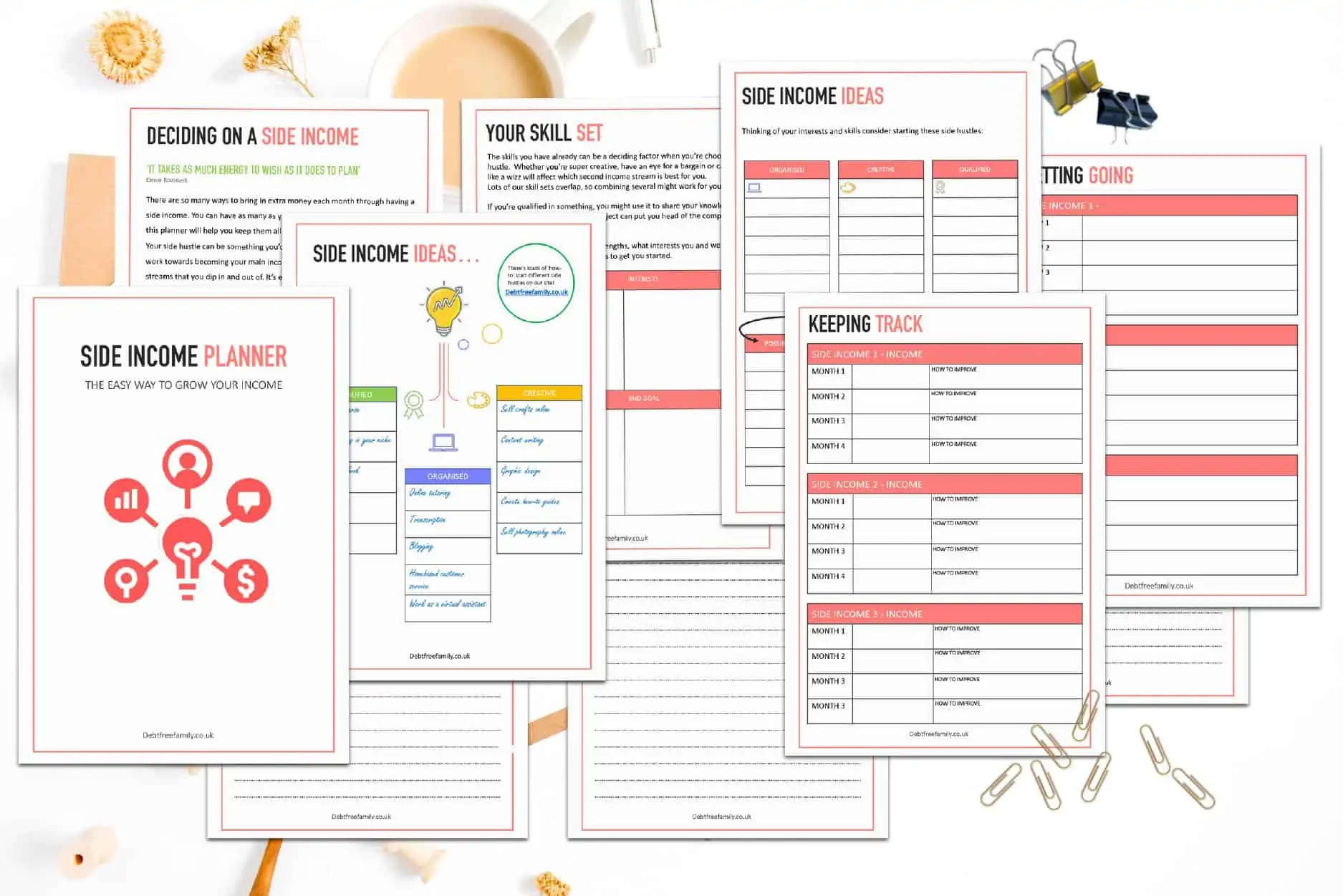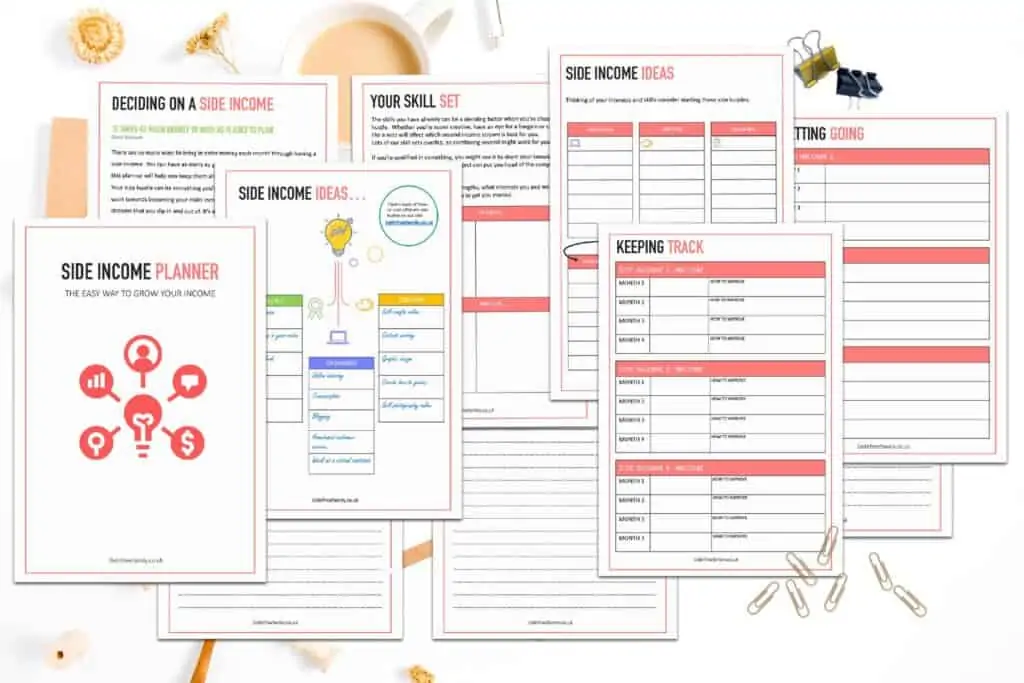 However, if it all seems a little too much too soon and you're not in the food business, why not consider setting up shop at a car boot sale in your local area first?
You can see how much your product sells (as long as it follows car boot sale regulations) and ask people their thoughts on the product for some viable market research!
✅ What sells best on market stalls?
Deciding what sells best at market stalls will depend entirely on you and your passions as well as the types of sales you're after.
For example, high priced items will be sold few and far between with a high mark-up for profit.
However, lower priced items will see lots of sales but will have a lower profit margin.
As well as this, even when you choose an item that would typically sell well, if you're not necessarily interested in the item, then you won't have the right attitude or enthusiasm to truly sell it.
That's why, sometimes, it's better to head for the niche products that you love and can help other people love when they come across a new product they've never bought before.
Such as, speciality loose leaf teas with exotic and mysterious names like Cloud of Violet or Berry Sunrise. You're more than welcome to steal those names :)
As well as this, do you want to sell something completely new and handmade with a touch of love or source and re-sell known and trusted brands for a profit?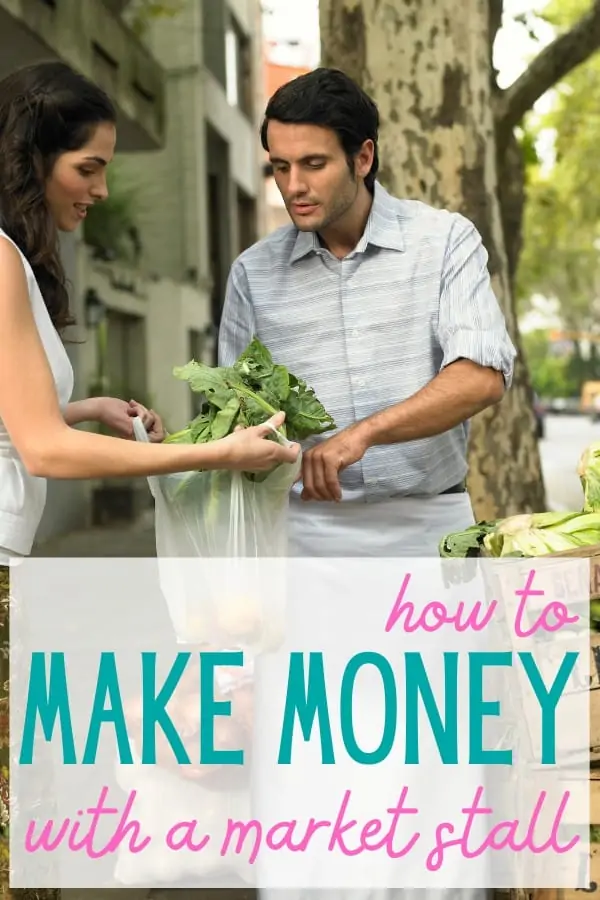 This is a decision that will ultimately reflect your profit margins and the time dedication you have to your market stall.
Yet, one of our top tips for UK market traders is to never put all your eggs in one basket. With marketplace stalls, this simply means to never rely on the sales of one product, make sure your stall is dotted with an array of different products with varied prices that are likely to spark the interest of as many passer-by's as possible.
So, if you want to sell loose leaf tea, maybe sell some steeping strainers, glass mugs, decaffeinated options, tea whisks, tea tidies and even hampers of everything.
Of course, loose leaf tea isn't the only thing that sells best at market stalls.
Here's an A-Z of the best things to sell on a market stall throughout the UK in 2021:
Hair Accessories
Handmade Jewellery
Homemade Ceramics
Speciality Cheeses
Re-Mastered DVDs
Local Beverages
Sweets and Chocolates
Pet Beds and Accessories
Magazines
Baby Clothes
Knitted Goods
Paintings
Fresh Fruit and Vegetables
Candles and Incense
Exercise Goods
Hard-to-Source Books
Rugs and Mats
Boutique Apparel
Cakes
Vintage Goods
Memorabilia
Herbs and Spices
Cleaning Products
Hand-Printed Scarves
Flowers and Potted Plants
Shoe-Shining Services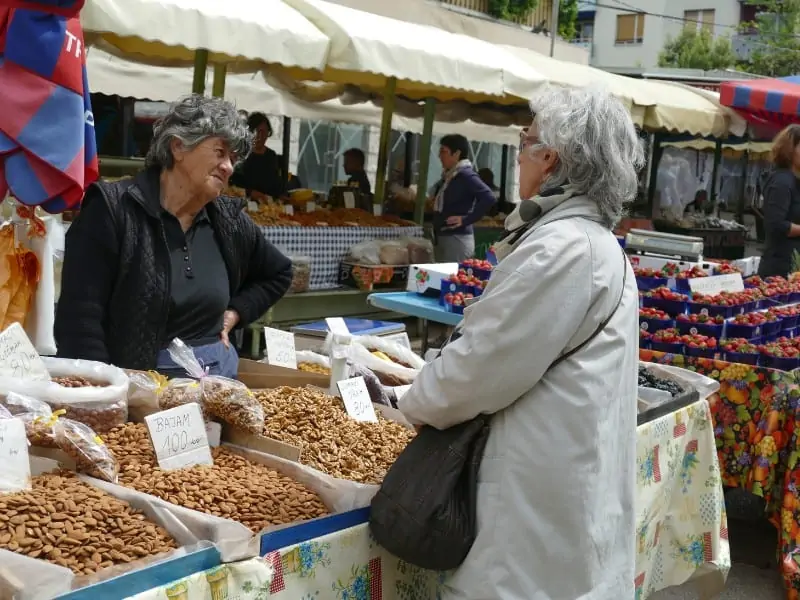 ✅ How do I make my market stall stand out?
Balance, brand and colour.
These can be considered your main go-to for dressing your market. This means trying to get a balance of everything around your market stall (on the table, up the legs, along the canopy, behind you and anywhere else in your reserved space.
The item that sells best at market stalls is always the item most promoted through a stall's dress.
When we say 'brand' we really mean looking at whether or not your stall can become named with everyone knowing and loving it when they head to the market.
For example, do you have a colour scheme, a motto, a saying, a stall name, a special surprise in the packaging or anything that could make your little stall stand out?
Then comes the colour aspect; you should pick a colour (or a colour scheme) and stick with it to bring life to your stall.
Maybe have a think about colour theory: some would say the bright colour of red subconsciously entices people to become hungry and want to buy junk food.
Others believe that a light blue makes people more at ease when spending their money on your things to sell at markets.
When it comes to dressing the stall, it'll depend on what you're selling.
Some current trends for 2021 things to sell at markets include small chalkboards for product names and pricing, clear glass jars for small sweets and other trinkets.
You could use props like a shabby-chic ladder to hold anything from planters to scarves and small wooden crates as stackable shelves.
Take some time to look at other market stall holders and see what's working for them.
I'd love to know how you get on with your stall if you decide to go ahead!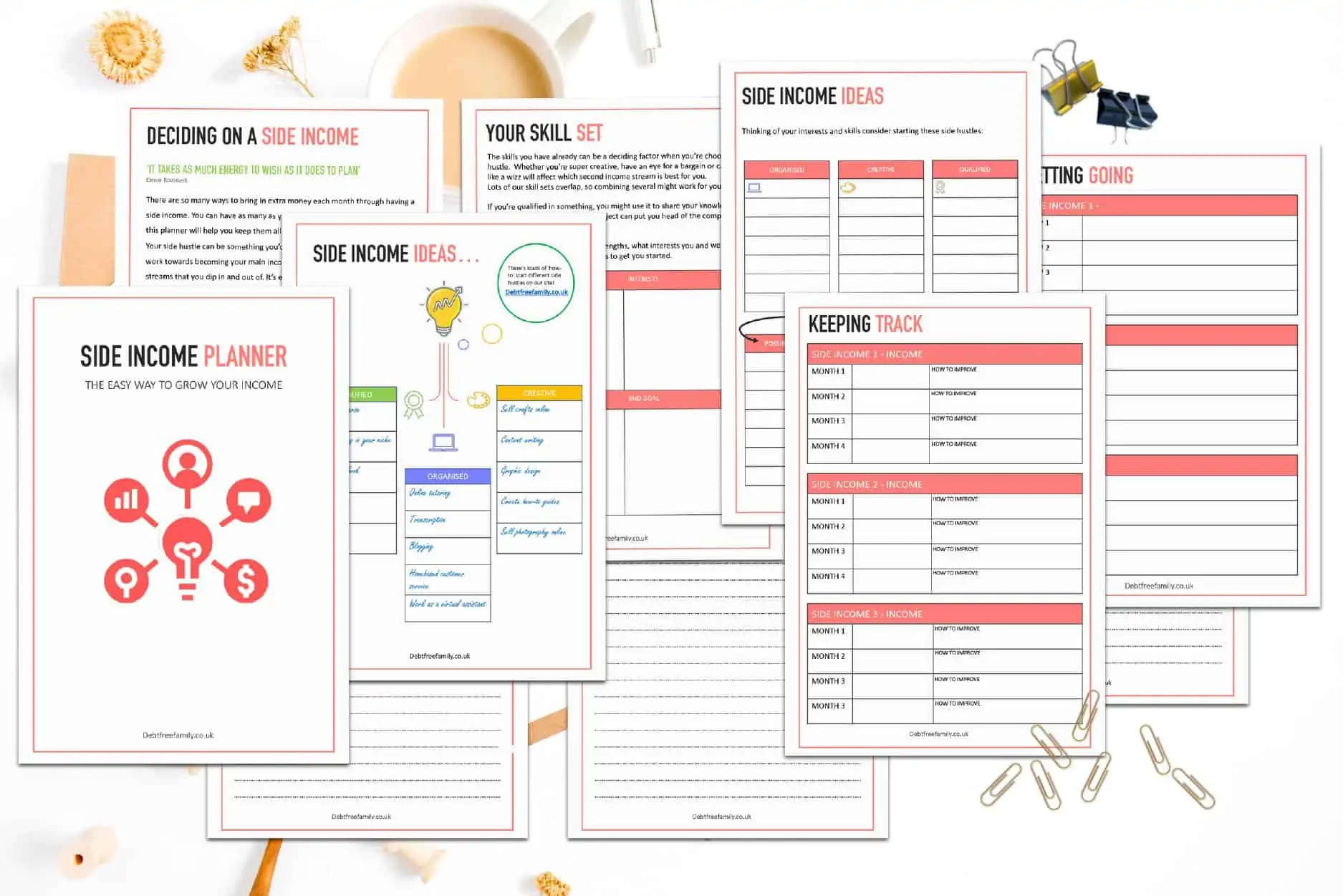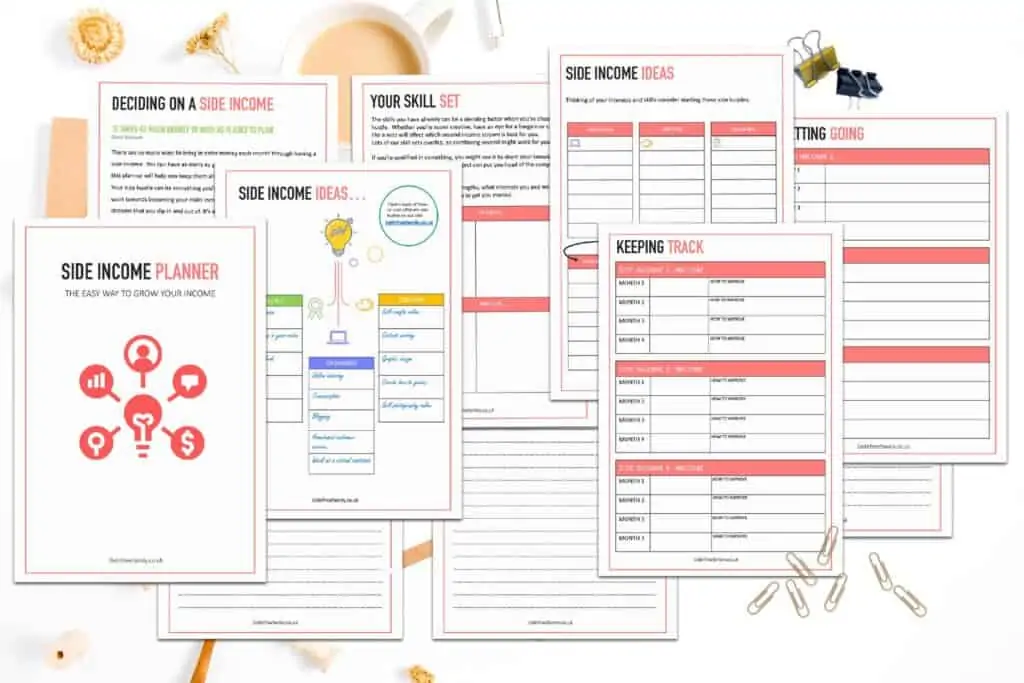 ✅ Starting a market stall
You need to be aware of the legalities and regulations for trading at a market stall. For one, general sales require you to apply for a Market Stall License or Street Trader License from your local council.
However, if you're wanting to sell food stuffs, you'll also need to register with your local Environmental Health Service at least 28 days before you intend on trading. This also gives you the time to get food hygiene reports done for any staff behind the counter or kitchen and complete the relevant assessments for the control of substances hazardous to health (COSHH).
As well as this, you'll need to register with HMRC as a self-employed person in order to file a self-assessment tax return at the end of each tax year which runs from April 6th to April 5th.
In fact, when it comes to selling on a local market stall, you really need to keep up to date with all regulation and requirements. For example:
Allergen Information
Food Hygiene Legislation
Vegan Notifications
The Sales of Good Act
The Trade Descriptions Act
Trading Standards of Hazardous Goods
The National Farmers Retail and Market's Association (FARMA)
The Carrier Bag Charge
National Market Traders Federation (NMTF)
Public Liability Insurance
Product Liability Insurance
✅ The Best Markets in the UK: Where Are They?
There are some markets dotted throughout the UK that have created a name for themselves and gaining a stall within these premises can prove quite difficult with waiting lists. For example: Westminster's Church Street Market on a Saturday. So, one of our tips for UK market traders would be to choose a spot and snap it up quickly or try your luck on a waiting list.
Here's a list of some of the most popular markets throughout the UK:
Baltic Market (Liverpool)
Barras Market (Glasgow)
Borough Market (London)
Camden Market (London)
Cardiff Market (Cardiff)
Causeway Speciality Market (Londonderry)
Chester Market (Chester)
Kirkgate Market (Leeds)
Northern Quarter Makers Market (Manchester)
Norwich Market (Norwich)
Portobello Road Market (London)
Preston Market (Preston)
St Nicholas Market (Bristol)
The Bull Ring Market (Birmingham)
The Covered Market (Oxford)
Recent posts