✅ Cheap birthday ideas
Throwing a birthday party for your child doesn't have to cost a fortune and we've got some cheap birthday party ideas to get you started.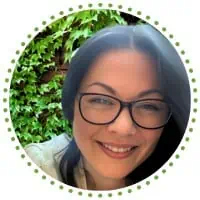 I'm Steph, mum of three! 👋
Here, I share practical insights on making (and saving!) money. With a knack for budgeting and a passion for financial freedom, I've picked up lots of tips & tricks along the way. And I can't wait to share them with you here!
Covered in this post:
How to get budget personalised party invitations
How to have a fancy party cake for a budget price
Perfect party food on a budget
How to provide entertainment for next to nothing
How to provide party bags for peanuts!
Want awesome children's parties ideas? There's a lot to consider!
The average kids party in the UK costs £320. It's an eye watering amount of money, more so if you're feeling the pinch or have just decided that you've got other places your money might be better spent! (source)
Birthday parties and kids go hand in hand, but sometimes funds are low and you don't have (or don't want to spend!) a small fortune on your little ones birthday party.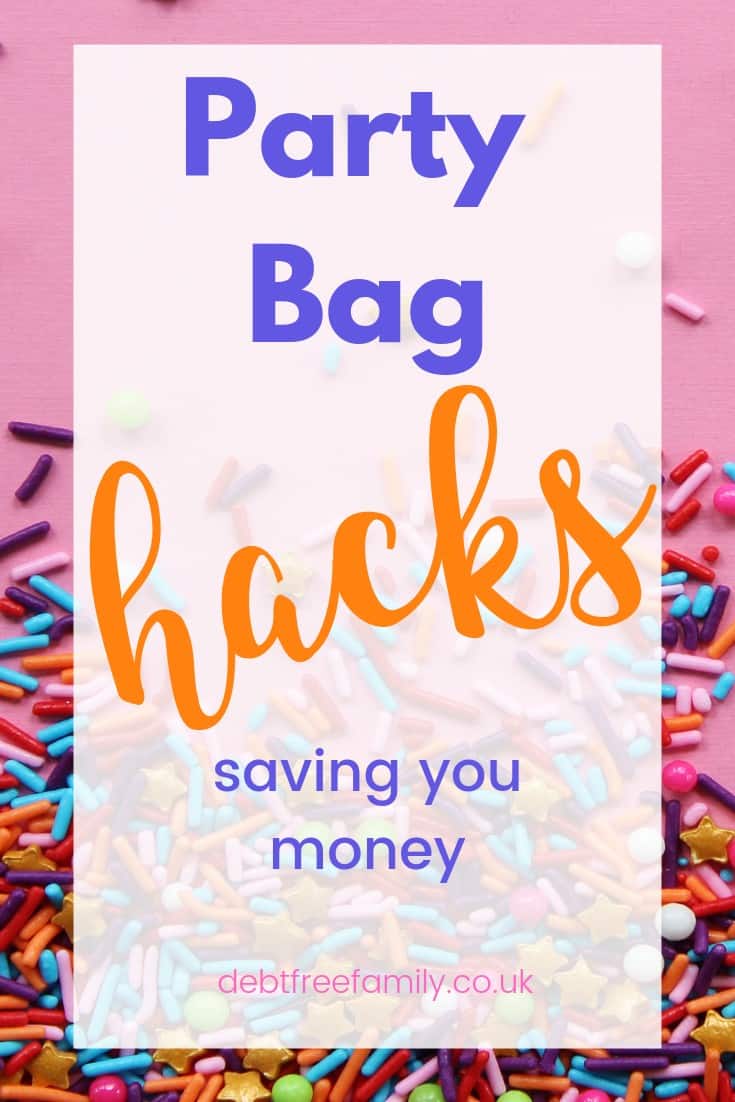 Luckily, it doesn't mean you can't still throw an amazing party for them. Budget kids birthday party ideas do not mean dull…Oh no…
We've got some brilliant ways to give your child the party they want on a budget and without breaking the bank.
✅ Budget personalised party invitations
The standard advice for saving money on party invitations is to send an email. Except…..my kids loved nothing more than handing out their invitations in the playground. It was their day…the day that started the excited lead up to what was the highlight of their year…their birthday party!
If I'd have told them they could send an email…it just wouldn't have had the same effect and anyway, isn't part of the fun sticking that invite to your fridge and counting down the days?
So an email wouldn't have done it. They wanted paper invitations, but more than that, they wanted the dreaded personalised party invitation.
I know, I hear you…they're SO expensive.
So how do you get these personalised invitations for less than a cup of coffee?
You make them yourself!
There are a number of ways you can design these invites, totally personalised to your child and ready to be handed out at morning playtime.
You don't need any fancy programmes or design skills. These are some examples of invitations I made in less than 10 minutes: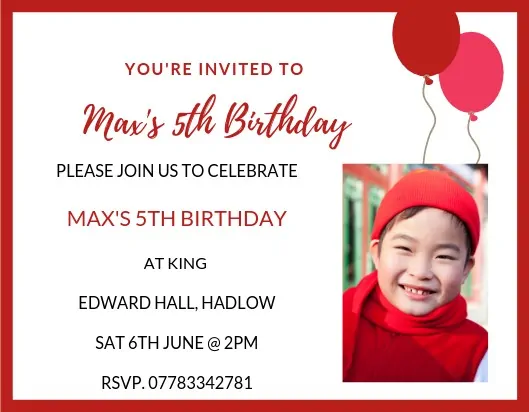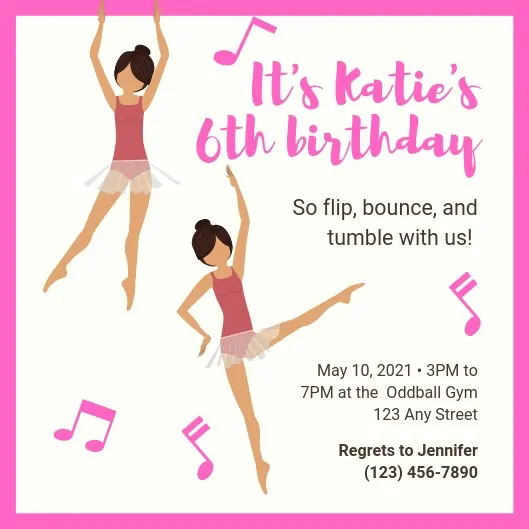 There are a few places I've found that you can design these for free:
So now you've got your design….how are you going to print it?
You've got 3 options for getting these printed far:
Print from home
Print at your local printers
Order them online for delivery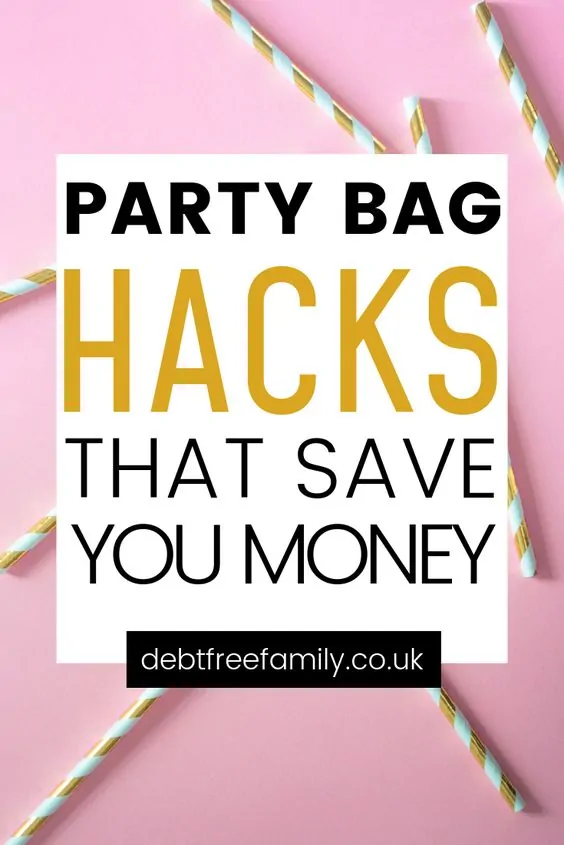 The most obvious and FREE answer is to print these from your home printer. If you've got Word, you could insert these so there is 4 on a page and print them that way.
If you'd rather have these professionally printed, you've still got some really cheap options.
There are local print shops all over the country.
Vista Print also offer a fairly cheap option for having these printed on card, starting at £6.73 for 10, so although this is cheaper, they'll still add up if you've invited a class full of kids!
✅ Cheap birthday cake
No parties complete without a birthday cake but that doesn't mean you have to spend a lot of money to have a beautiful cake.
Some simple add-ons to a cheap cake turn it from something basic into something show stopping. So many of the kids won't eat the cake anyway so I really wouldn't worry about baking the most exquisite cake around, a Victoria sponge will generally do the job perfectly well, and it's the decoration people are looking at anyway!
Ways to give a simple cake a makeover:
Layer sponge cakes together with buttercream to create a tall cake. Layering 3 or 4 together modernises the cake and gives it a professional feel!
Go for minimalist decoration. This cake from SweetaPolita is simple but so beautiful. Take a leaf out of her book and cover the sides in buttercream for a clean base for sprinkles!
Ditch expensive cake toppers and check out Poundland or Amazon instead for small toys to decorate your cake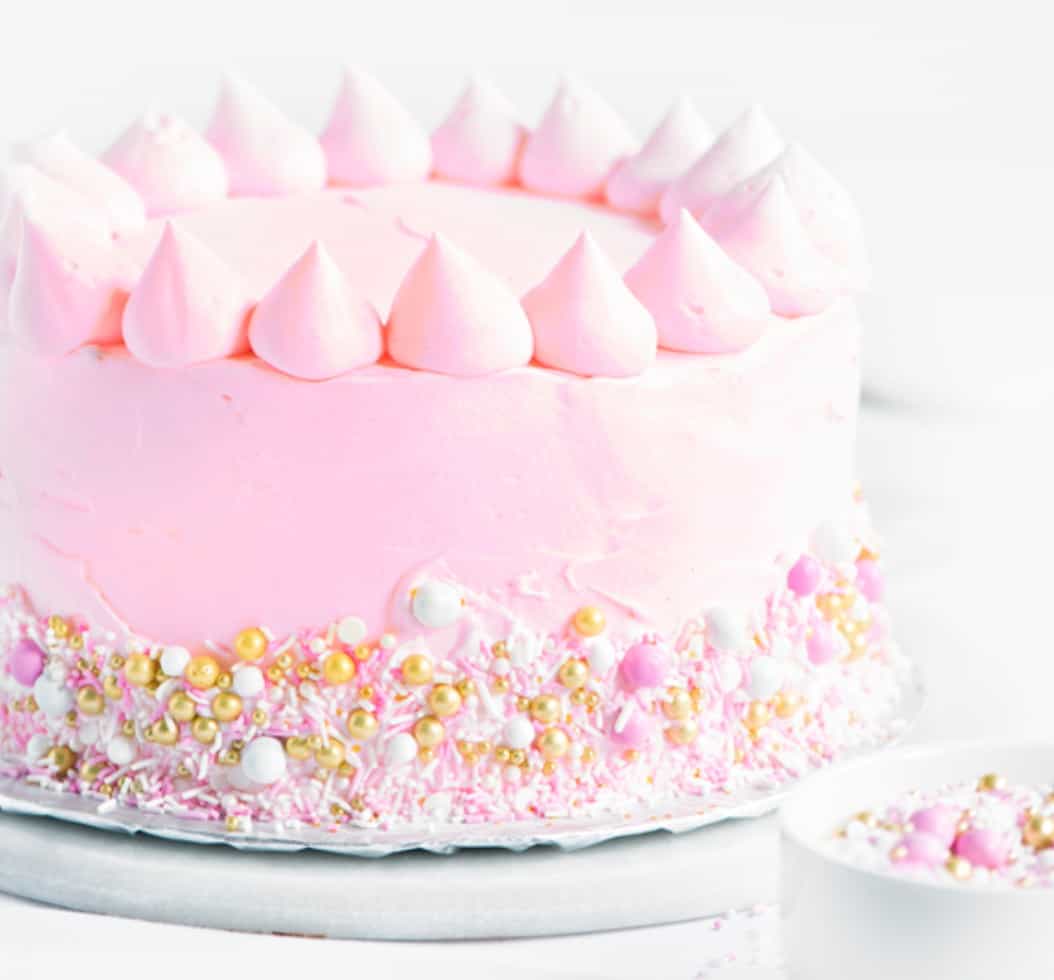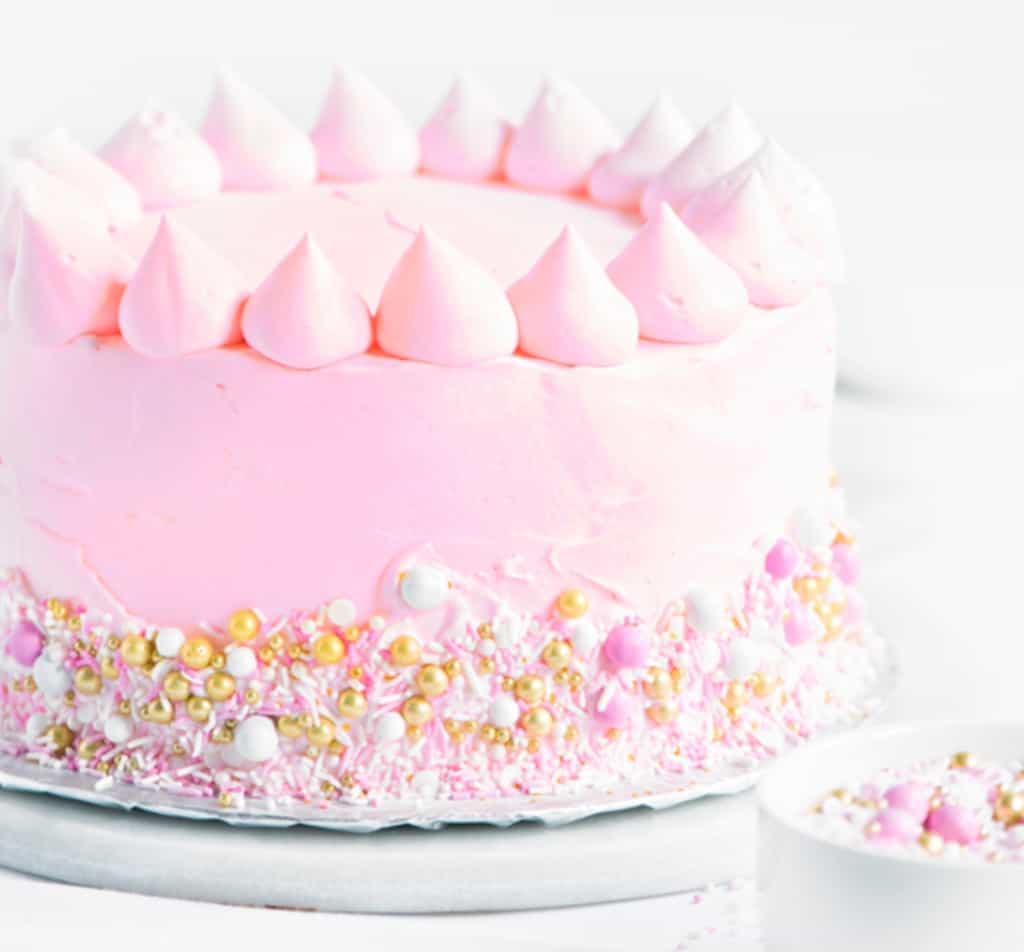 Why not have a go at making your own cake topper? Bunting on cakes is super popular now and a really great way of personalising a cake to your child by putting their name on top.
Use straws for the bunting poles and then get creative. A simple Etsy search will throw up hundreds of inspirational images and with a bit of glue and coloured paper, you'll have a personal cake topper with half an hour, for no more than pennies.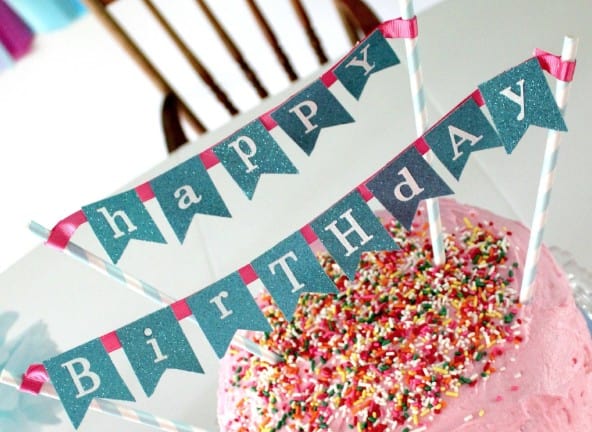 Don't forget, homemade cake isn't ALWAYS cheaper than store bought cake.
Have a look around and work out if buying all the ingredients to make a cake does work out cheaper than buying off the shelf. I found these cute caterpillar cakes in Asda for £3!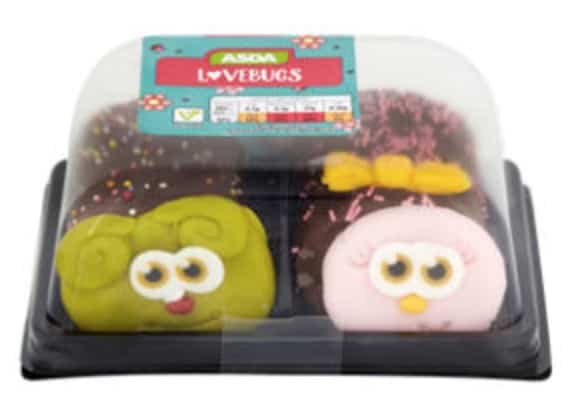 If there's not quite enough cake to give all your guests in their party bags when they go home, try topping up your cake supply with a Swiss roll for under £1 in most supermarkets.
The kids won't notice and you'll be able to get ahead of yourself and pre-pack the cake so you're not madly scrabbling to slice it up and wrap it in napkins before home time!
Sometimes though, only a cake made at home will do and if so, these are some of the best cake decorations we've found:
✅ Kids party food ideas on a budget
It happens to most of us.
We lovingly prepare party food, lay it all out temptingly and what happens? The little horrors eat a few crisps, maybe a curled up sandwich or two and you're left with bowls of carrot sticks and egg mayo sandwiches for the next 3 days.
Eventually, I got wise sand stopped doing party food this way. It was cheaper and easier to prepare a little food for each child, give them what they wanted and let their own parent worry about feeding them carrot sticks at home.
If you have an afternoon party, you can avoid hoards of hungry children as they'll have had lunch.
These are some of the things I've done for kids parties that worked a treat, in that the kids ate the food, and I didn't spend much at all!
Perfect party food for less:
DIY Hot Dog stand
I wanted to include this cool hot dog stand. There's an amazing tutorial for a DIY hot dog stand here and I think it's such a great idea.
You could get the kids to line up, serve them their hotdog sand then let them help themselves to condiments!
Put this stand together with things you already have in your home, or borrow a trolly if you don't have anything you can use.
This is a US tutorial, but you can personalise it to your own taste. Grab some cool accessories to go with it and you've got a pretty cheap and easy way to feed the kids!
✅ Kids party entertainment ideas
Party entertainers can be expensive. An hour of entertainment can cost upwards of £120 where we live, and that's before you've even bought a balloon.
Getting an entertainer in isn't the only way to keep the kids amused though. Here are some of the ways we love, that don't cost the earth!
Have a plan for the day that lasts the party minus half an hour to eat, and have extra entertainment ready in case you need a filler game.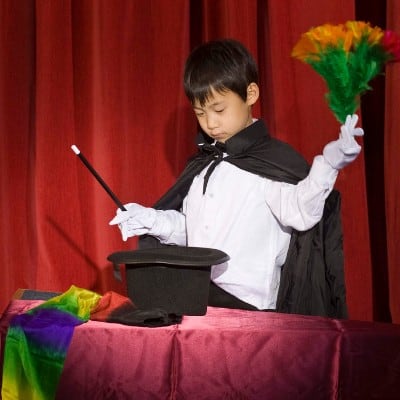 Here are some top tips from Joleisa for entertainment ideas you can do at home. They have things to do whether the suns shining or it's drizzling outside.
If you have the space, a bouncy castle can be a cheaper than an entertainer option for a couple of hours of entertainment. They start about about £65 to hire, and this includes setting up and collection.
Go retro with some Old School party games. Pin the tail on the donkey, pass the parcel, musical chairs….the list is endless. Refresh you memory of your favourite childhood games here!
Acting the Party is an audio production that lasts at least 1 and 1/2 hours. A narrator tells a fantasy story in which the children become the characters, they give clear instructions to the children who will get up in ones or twos to act out their part. I've not tried this with my kids…. but the reviews are good. At £24.99, it's affordable and might just get you out of having to do the entertainment yourself!
✅ Budget party bags
A quick Google on the subject of kids party bags and you'll see there's quite a debate going on. Should you? Do you need to? Is it okay to NOT give out party bags?
Well, for me, all of the above are fine.
Thankfully, there seems to be less of an expectation to provide party bags than there used to be, instead giving a wrapped slice of cake when the child's guests go home, if you fancy doing that.
I saw one mum handing out helium balloons with a piece of cake tied to the end a few weeks ago.
Helium balloons are 59p each at The Card Factory. You just have to buy the balloons for 99p (10pack) and the shop will fill them. Balloons and cake: the kids went away happy!
BUT…..if your child (or you!) still hankers after the traditional party bag, we've got some ways to make party bags that'll help you keep the costs down.
Party bags are one of those things that can cost as much or as little as you like, but at Debt Free Family we like to keep costs low, so I've always managed to do party bags on a budget!
One thing I've done many times is to use cellophane party bags with coloured ribbon.
Cellophane party bags
like these cone shaped ones are brilliant for filling with sweets and a balloon, and you often need nothing more than this for an impressive looking gift. You could add small toys in these bags too. They come with gold ties but I've also used coloured ribbon if there's been a theme to the party.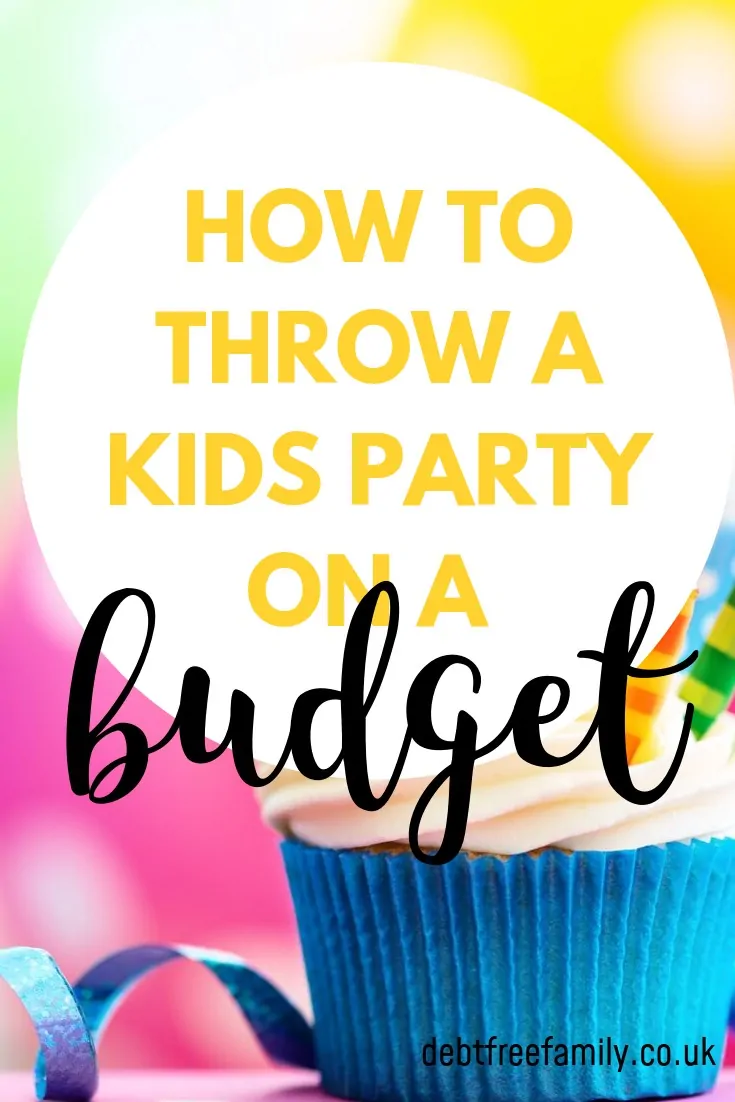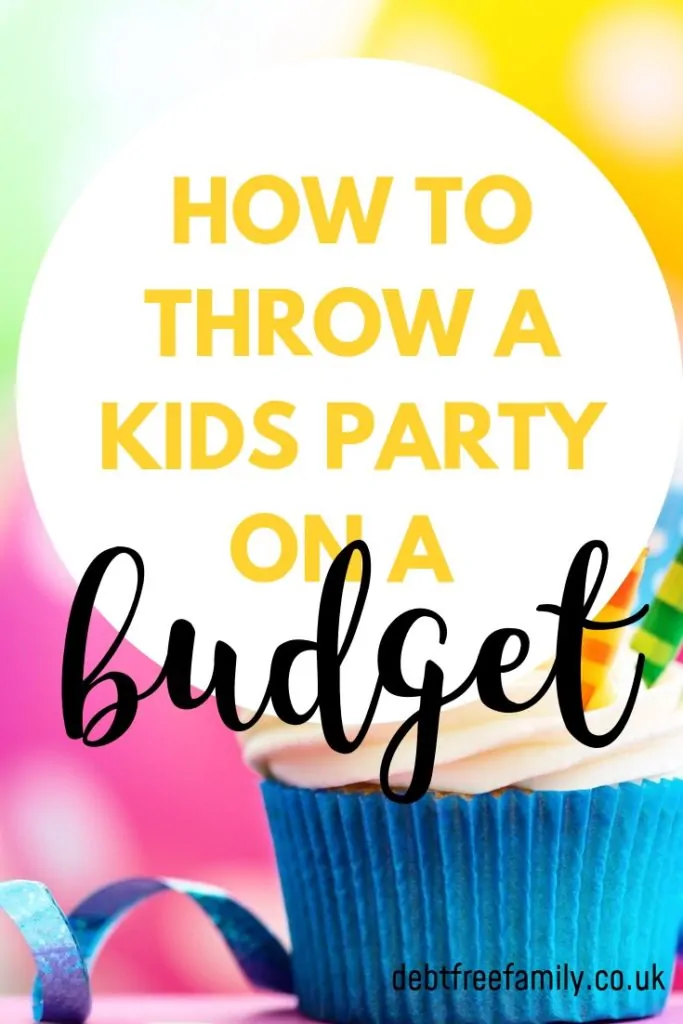 Fiona at Savvy in Somerset has some great places to buy cheap sweets to fill the bags, and if you want to add some toys, Hollie from Thrifty Mum has some ideas here too.
So, some other options for budget party bags are:
So there's our ultimate guide to throwing a kids party on a budget. If you've got any other ideas or suggestions, let me know, I'd love to add them to a future update!
Recent posts
✅ How do you celebrate a low budget birthday party?
Split the party planning into sections: food, goodie bags, decorations etc…
Get what you can for free, or as cheaply as possible. Your child will remember the people that were there and the fun they had. See our post on easy and fun kids party games.
✅ How can I make my child's birthday special?
Decorate in venue with their favourite theme. Invite their closest friends. Organise games and a buffet.
✅ What do you put in goodie bags?
Pencils, erasers, notepads, stickers, sweets, balloons, cake, small toys.