* We sometimes use affiliate links, so we may receive a commission, at no cost to you, if you make a purchase through a link. Check our disclosure for more info.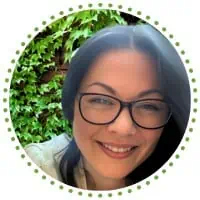 I'm Steph, mum of three! 👋
Here, I share practical insights on making (and saving!) money. With a knack for budgeting and a passion for financial freedom, I've picked up lots of tips & tricks along the way. And I can't wait to share them with you here!
Looking for cheap gifts for teachers? It's almost the end of the school year and you're probably thinking of a way to say thank you and goodbye to your child's teacher.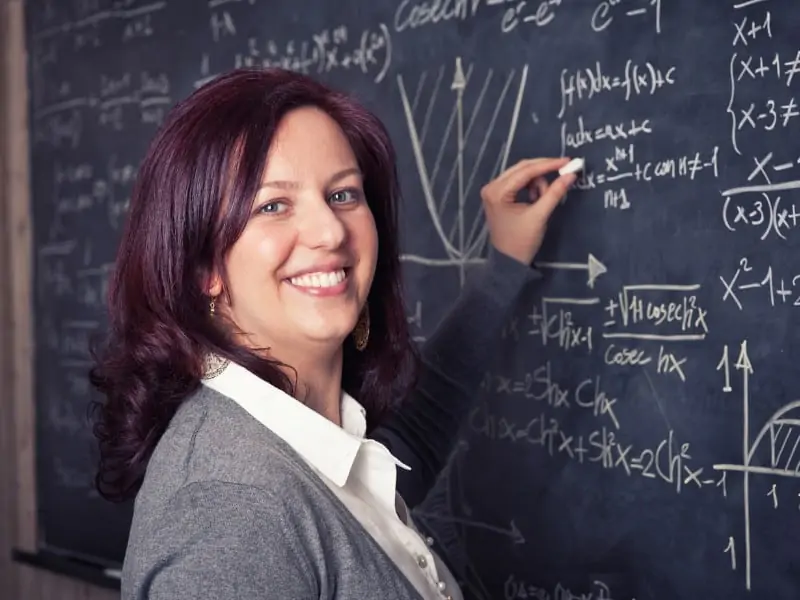 As a parent myself, I know that coming up with teacher gift ideas for the end of the school year can be tricky and often even the simplest present can be pricey. 
Cheap Gifts For Teachers
What to buy for this amazing person who has nurtured and supported your child over the academic year?
A small gift can be a thoughtful token to show how much you appreciate all the work they do but choosing a gift for the end of the school year can be tricky.
If you have more than one child and therefore more teachers to buy for, the costs can quickly climb. And that's just the start, if your child is desperate to thank the teaching assistants and after school club staff, well the costs can quickly mount up.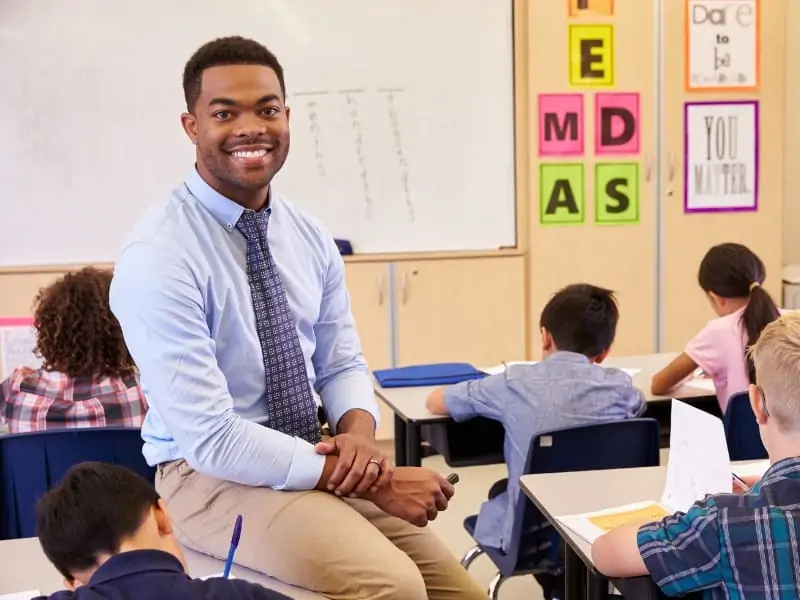 What Do Teachers Really Want For Gifts?
Let me start by saying that teachers don't go into their profession for gifts or even a pat on the back.
They're teachers because they care about children, they love watching them learn, and they want to help your child accomplish great things. But everyone could use a little appreciation.
Well the good news is that gifts for teachers don't have to be expensive, and in this article, I'll show you how your child can give a gift to their teacher that is not only cheap, but one that they will want to receive.
So with this in mind, I've put together a list of great teacher gifts for under £5, as well as a selection of those for up to £10, so there should be something here to suit your budget.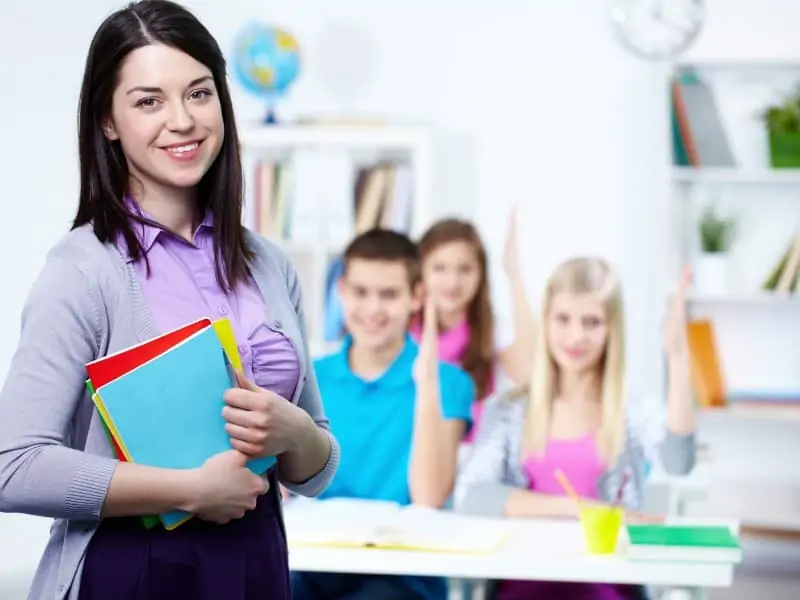 What Makes A Good Teacher Gift For The End Of The Year?
I asked my friend Lisa, a primary school teacher, what the best teacher gifts are. She said that although she loves to receive mugs and chocolates, she is running out of places to put the mugs and getting fatter from all the chocolate!
What she appreciates are more personal gifts, handmade, hand written ones go down really well and are something she said she looks to look back on.
But if crafting is not your thing, what then?
Well to start with I'd try and make your life a little easier by getting your child involved – they'll have some good ideas about what their teacher likes. They may talk about particular movies that they are fans of or book characters they refer to. They may even have a colour theme going on.
I think the key is to buy something that is practical, simple (with a little handmade touch from the student) and something that doesn't need a permanent place (because teachers are often short on storage!)
Ok, all that sounds pretty straightforward, but I know that I would still need more help selecting a gift so I asked Lisa what her favourite gift was, she said that one of the nicest gifts she ever received was simply a box of some nice tea. 'You don't really stop when you're at school so having some posh tea in the cupboard is lovely'.
Well ok, that's one idea but let's get started on some more ideas for cheap gifts for teachers.
Pretty notebooks
Let's start with something practical for next year's teaching like a notebook. You can pick up a handbag sized A6 planner or a larger A5 or A4 planner cheaply from Amazon, The works or even Poundland.
If you want to go a little further, you can buy personalised notebooks from lots of on-line retailers including Etsy or Ebay.
Teachers get through notebooks like they're going out of fashion, so how about treating them to one that's a little bit special that they'll want to treasure.
[amazon box="B08CRPCD72,B07L735WXB,B08W2Y79R8″ grid="3″]
A desk organiser with some stylish pens, pencils, rubber and sharpener
Chances are your child's teacher goes through a lot of paper goods throughout the year, so even more stationery is always a welcome addition. So how about a desk organiser for your child's teacher to put their stationary in.
[amazon box="B088658KDR,B07TFGG2M2,B07ZS76GW7″ grid="3″]
A scarf
Simple, practical and there is so much choice – not to mention you can pick up a scarf for under £5 from most clothes shops.
A Travel mug
Yes I know I said earlier that teachers tend to receive a lot of mugs that they don't know what to do with, but a travel mug that can be used on the way to school is a different kettle of fish!
These can be purchased from most supermarkets including Tesco, Asda and Aldi for under £10.
[amazon box="B07TXN8PNF,B07YBRLLWY,B083XLG61X" grid="3″]
How about a lanyard
With lots to choose from and starting from only a few pounds, Etsy is a great place to shop for some pretty or unusual lanyards for your teacher's id card holders.
[amazon box="B079QMKWJG,B08GBZN99D,B07FGS6MXS" grid="3″]
Set of nice teas and coffee
With so much choice now of lovely teas and coffees, why not give the gift of caffeine to help your teacher stay awake whilst marking yet more homework.
Cinema voucher for those days off
Everyone needs a night off, even teachers! So why not treat them to a Cinema voucher so they can have a night in front of the big screen.
Pamper box
What's good about this, is that you can spend as little or as much as you like.
For those that have a budding artist in the house and fancy a bit of personalisation it's easy to get a box – maybe even the new school shoes box, ask your child to write a message , or draw some pictures on it.
Then add some little pamper items from your local Superdrug shop such as face masks, foot soak, hand cream etc.
Who doesn't love a nice pamper! No one deserves pampering as much as teachers. They spend every day taking care of other people.
Wild flower seed bomb
We are all far more aware of our environment now and want to encourage nature into our gardens, well with a flower seed bomb you can do just that.
Seed bombs are cheap and can be purchased on little cards or hessian bags. A lovely gift for your child to say thank you for helping me blossom!
[amazon box="B093V3QLCF,B09541JY1X,B0992NTRT4″ grid="3″]
Personalised tote bag
For a gift that's practical as well as personal, I love this rainbow tote bag that you can add the teacher's name to for no extra cost.
Useful for carrying lunches, books or a laptop, it's a gift they'll be able to use day-to-day.
Teachers don't travel lightly to the classroom, especially when they have notebooks, folders, lesson plans, and a laptop or tablet to bring to class.
A sturdy tote will always be a welcome present. "One of my students got me a monogrammed tote bag with an apple on it that I use each day," says first grade teacher Allison. "I always think of him when carrying it."
Gift card
For those who say gift cards are a cop out present, I would disagree, particularly when it comes to the One4all gift card.
Available in an exclusive "thank you teacher" design, you can give your child's  teacher the gift of choice by allowing them to use this hassle-free card at more than 55,000 stores and websites nationwide, including high street.
This is perfect if the whole class want to club together for one gift!
I hope you have some good ideas to be getting on with from my list of suggested cheap gifts for teachers. I'm sure you will agree that there is something for everyone in there and with prices as low as £1 you really don't have to break the bank to show your appreciation to your child's teacher.