* We sometimes use affiliate links, so we may receive a commission, at no cost to you, if you make a purchase through a link. Check our disclosure for more info.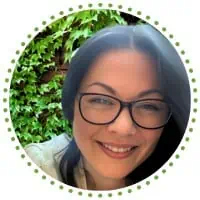 I'm Steph, mum of three! 👋
Here, I share practical insights on making (and saving!) money. With a knack for budgeting and a passion for financial freedom, I've picked up lots of tips & tricks along the way. And I can't wait to share them with you here!
When you're in a pinch, frozen meals come in handy. Plus, you can feed your family a meal without busting your budget. We've got the best £5 frozen meal deals at your local Co-op here. So stock up your freezer and save yourself some cash!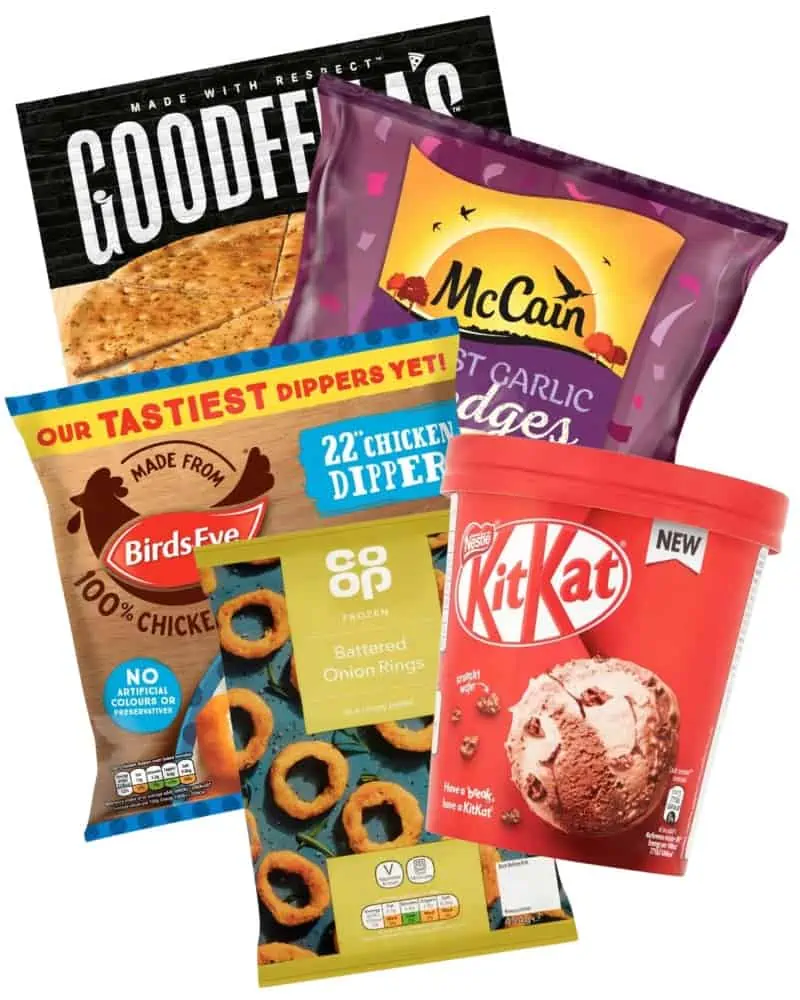 Co-op £5 Frozen Meal Deal
It's time to stock up the freezer and save yourself some cash at the same time with these Co-op £5 frozen meal deals.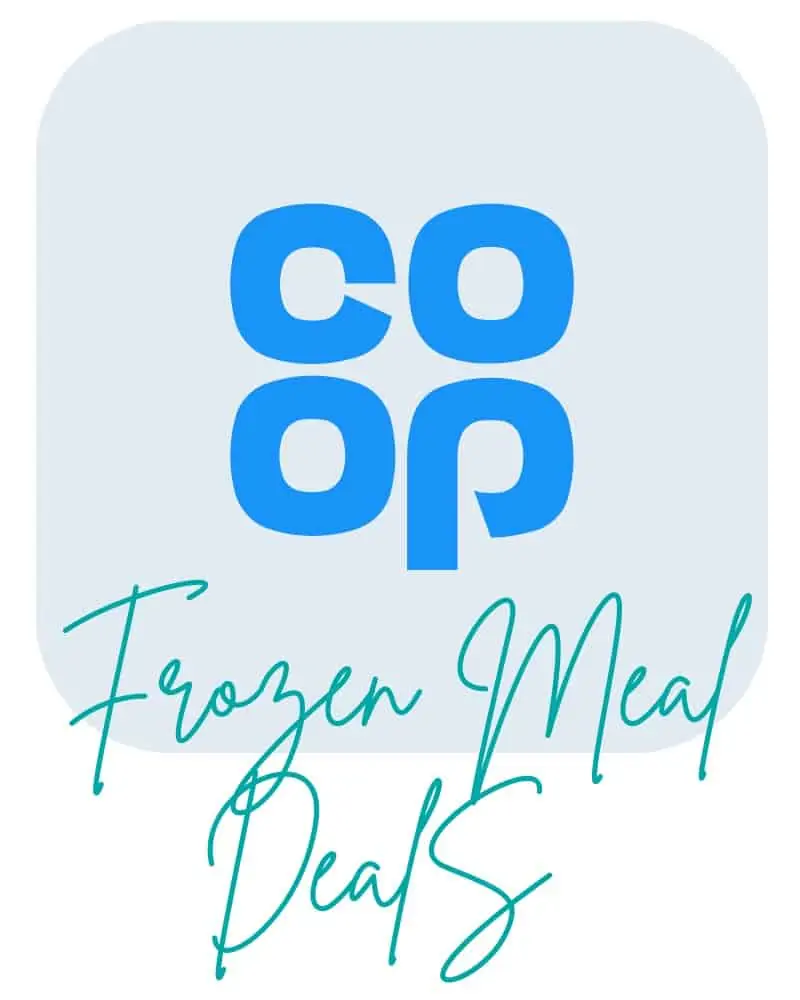 While many UK supermarkets offer ways to help you keep your family budget in check this deal is perfect for bargain hunters, there really is a lot of food for your money here.
The Co-op has over 4,000 shops dotted all round the UK and many of them stock these deals so while you need to check your local store before you go to make sure they have these deals available, many do and it's a great way to get a full freezer for less money.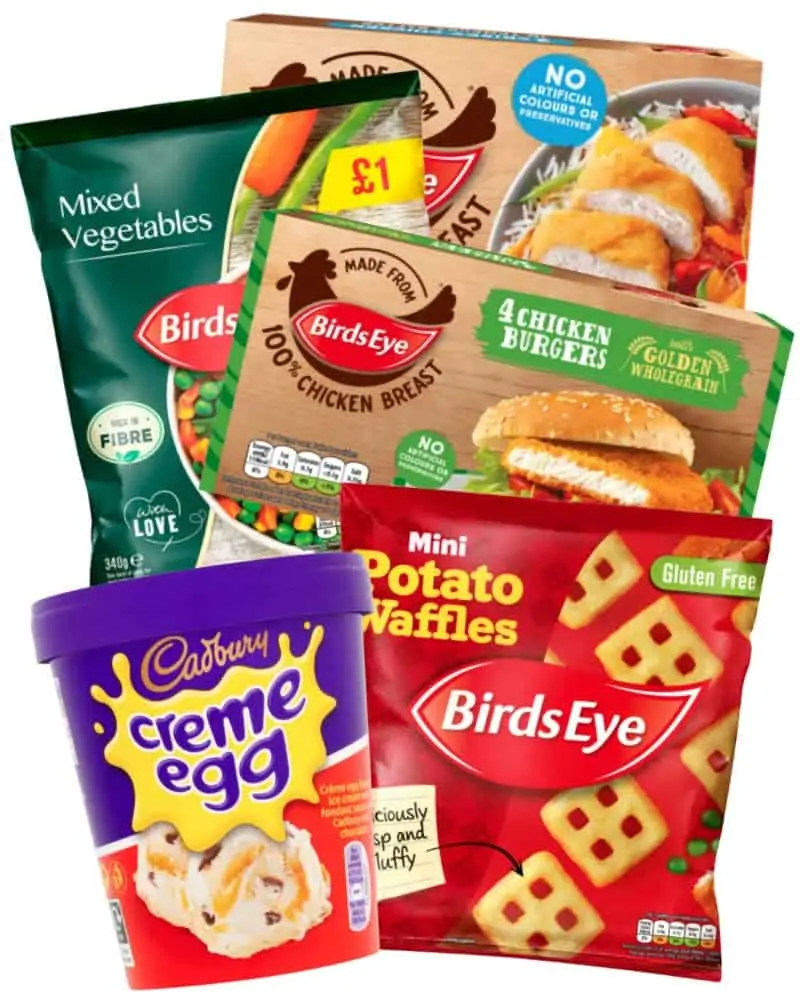 There are five items in this deal for £5. Right now these include chicken nuggets, 2 Goodfella's pizzas, potato wedges and ice cream.
You can't do much better than this lot for a fiver:
Offer valid until 8th March 2022
Birds Eye 22 Crispy Chicken Dippers 403g
Goodfella's Garlic Bread 218g
McCain Garlic Potato Wedges 650g
Co-op Battered Onion Rings 454g
Nestlé Kit Kat Tub 480ml
Previous £5 Freezer Fillers
Birds Eye 12 Wholegrain Chicken Nuggets 190g
Goodfella's Thin Crust Margherita Pizza 452g
Goodfella's Takeaway Pepperoni Pizza 524g
McCain Lightly Spiced Potato Wedges 650g
Oreo Ice Cream 480ml
Birds Eye Mixed Vegetables 340g
Birds Eye 2 Crispy Chicken in Tempura Batter 170g
Cadburys Creme Egg Ice Cream Tub 480g
Birds Eye 4 Chicken Burgers with Golden Wholegrain 200g
Birds Eye Mini Potato Waffles 456g
If you bought all of these together outside of the offer they'd currently cost you £10.25 and so you're saving £5.25 using this offer. Yay!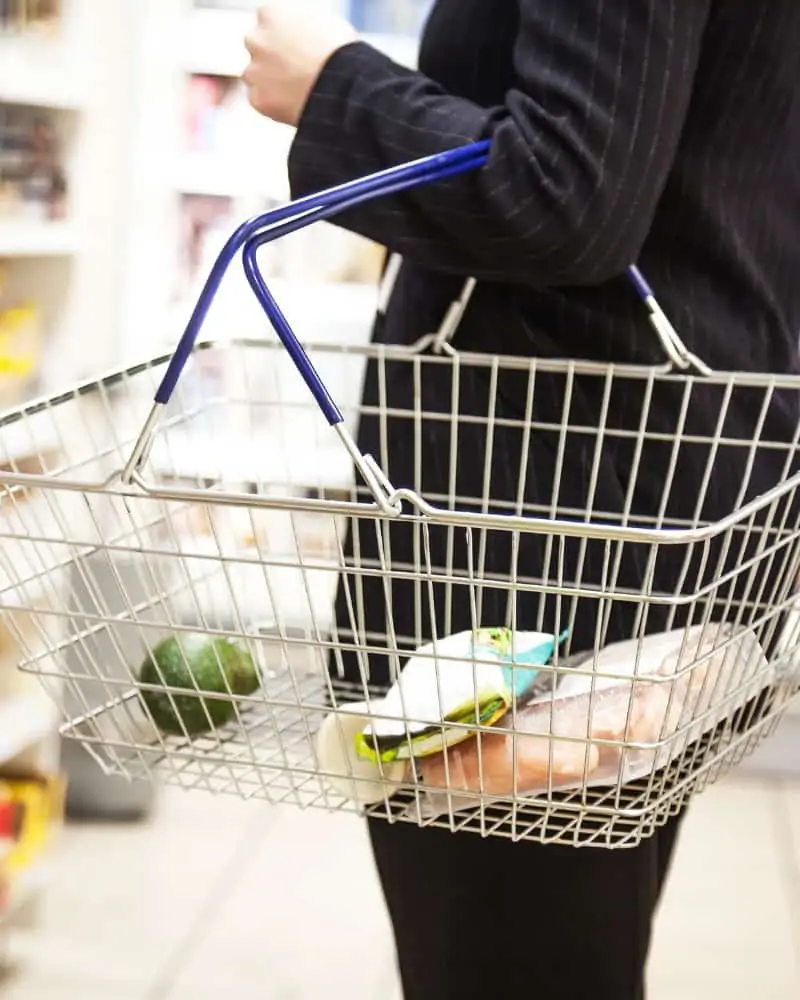 Use this page to find where the items in the deal are in stock near you before you make the trip.
These are frozen family meal deals that won't break the bank and are an easy way to get something hot on the table after a long day.
Offers change regularly at the Co-op, this particular offer runs for around 3 weeks and then they bring out new offers, so it's well worth keeping an eye on what they bring out and filling your freezer with the families favourites.
*One thing to note is that you need to buy all the items in one transaction (which means they all have to be available) to be eligible for this discount.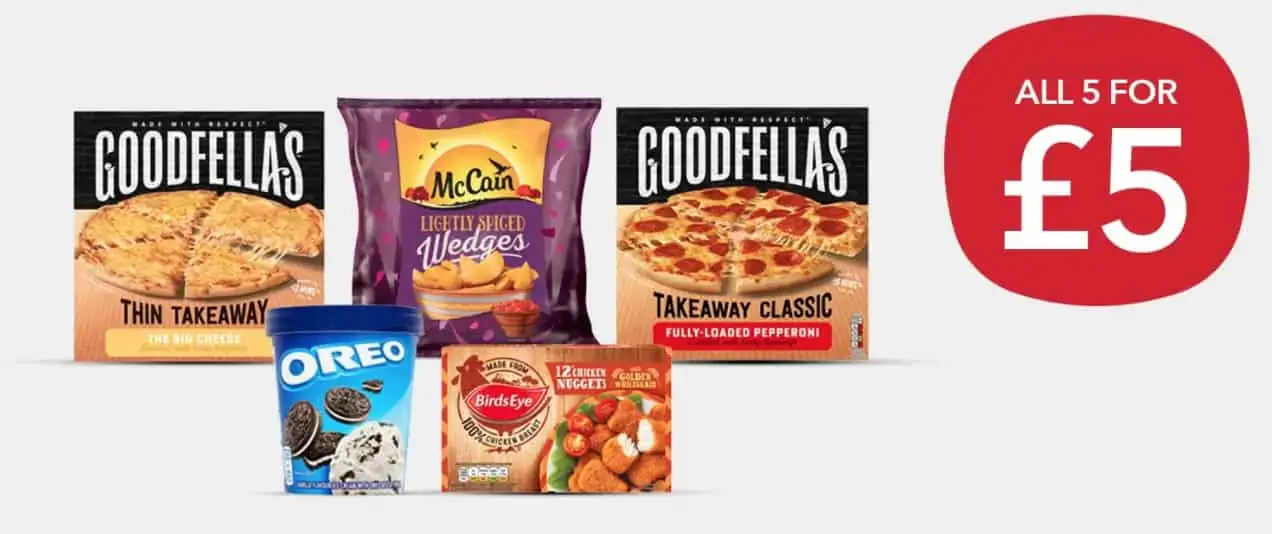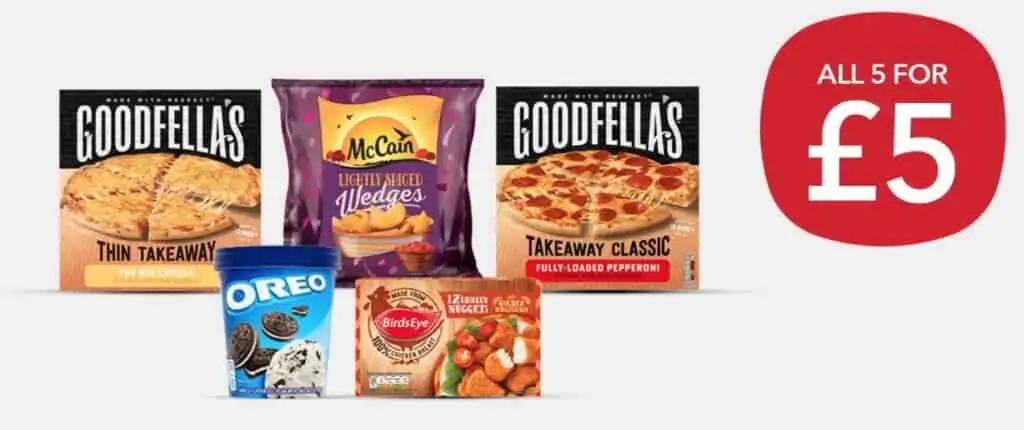 More Money Saving Posts
Where Can You Get This Deal?
This deal is available in some stores, but not all. The bigger the store the more chance there is of this offer being available and while it's subject to availability, the Co-op is pretty good at keeping these offers well stocked up.
Use the Co-op store finder here to find your local store.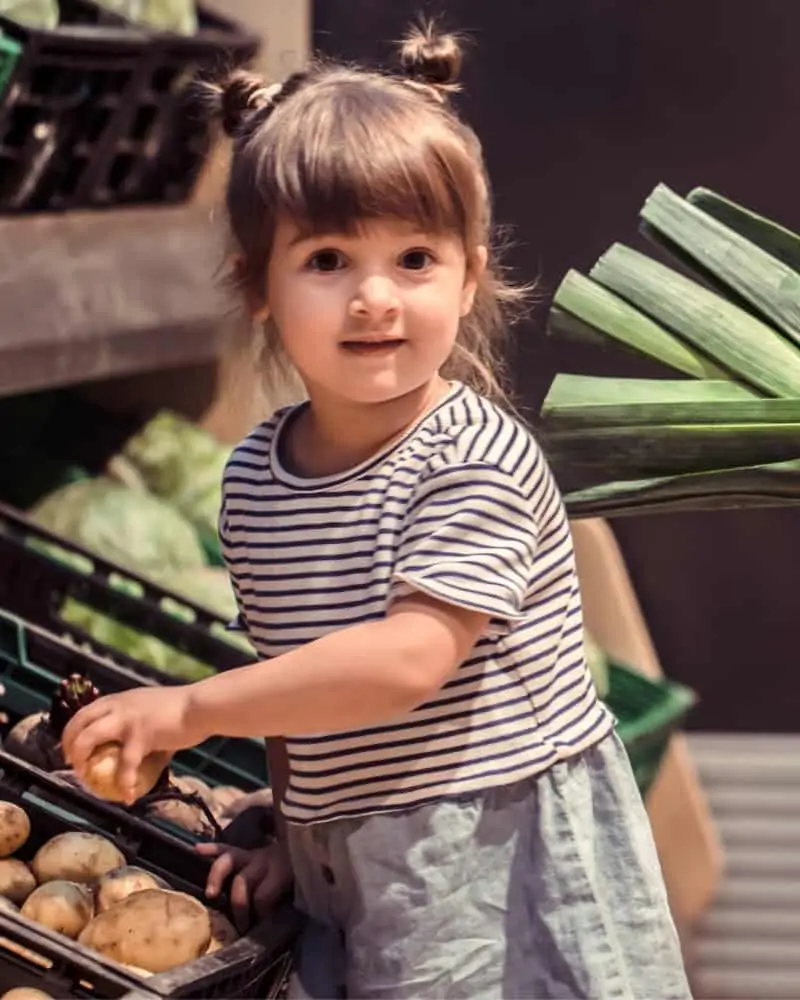 How Often Do The Deals Change?
The deals that the Co-op offer change quite often. This £5 frozen meal deal changes monthly, so when one runs out another takes it's place.
The new deals are shown on the Co-ops meal deal page as the come into stores. The nearer then end of the deal the more likelihood of stock being low and so it's a good idea to get in early and get stocked up.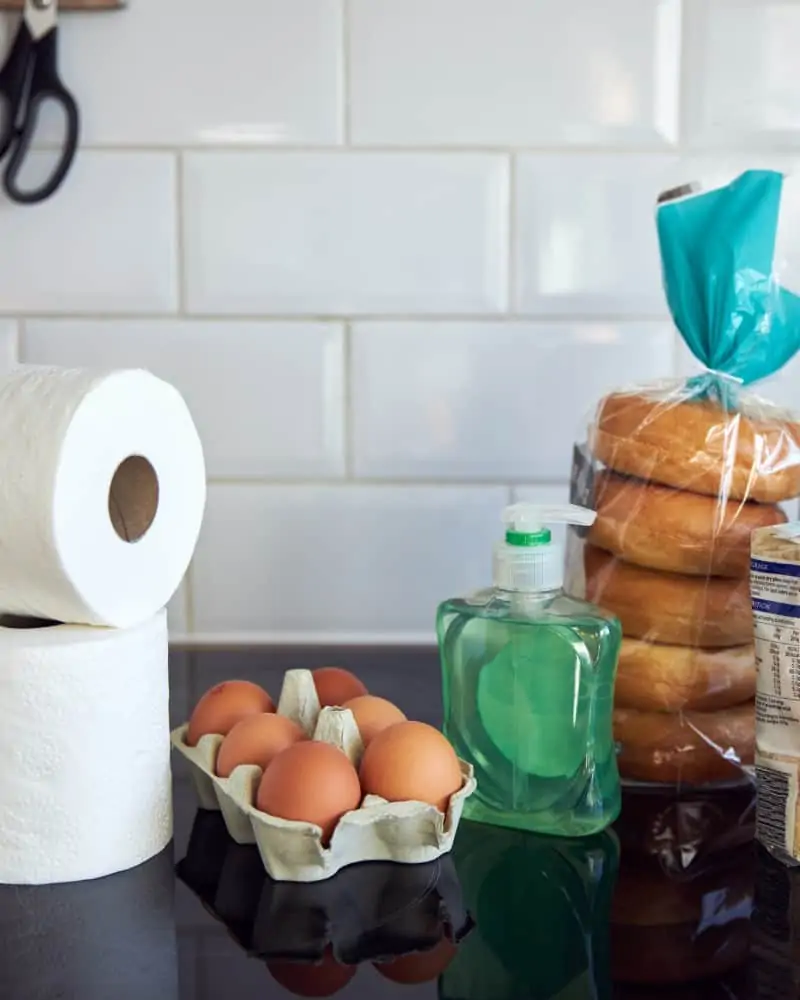 Co-op Delivery
This deal is available in store as well as online for collection as well as delivery via Deliveroo and actually the delivery service is really handy, especially for those freezing cold nights when you can't face a trip to the shops.
Not all shops are set up to offer Deliveroo yet but more and more are starting to use it, so it's worth downloading the Deliveroo app to check if you can get this service. There are often new customer offers on Deliveroo, potentially saving you even more cash!
Save More With A Co-op Membership Card
If you haven't got yourself a Co-op membership card, grab yourself one now! Not only does it benefit you with discounts and offers but it benefits your wider community, it costs just £1 to join and takes just a few minutes.
Personalised offers will be available to you once you've joined. You also get rewarded for your spending and you can then choose to spend the rewards yourself or donate them to local community causes.
The company will send you a list of offers you're able to get and you choose the ones that you'd like. They're then loaded onto your account and ready for you to use.
Can You Use Student Discount With The Co-op Frozen Meal Deal?
The good news is that not only does The Co-op offer a discount to students but you can combine that student discount with the in-store offers to make them even cheaper.
The student discount available is currently 10%. You need to have a TOTUM or Young Scot card which you just show at the checkout to get your discount.
Other Co-op Deals
The Co-op often have deals running alongside their membership program so all. of us can save money.
These ones are some of the most popular ones and change monthly for new items.
£3.50 Super Saver Deal (In Wales)
The £3.50 meal deal offer is for two people and is made up of 3 items so you can make a healthy dinner. The current meal deal is fresh salmon, potatoes and vegetables.
Half Price
This self explanatory off is a popular one! The Co-op offers a range of items for half of their retail value, you can find a list of current offers here.
Fresh Three
Another changed monthly Co-op offer: Three fresh vegetables reduced in price. One you love on offer? Batch cook ahead using it and fill up the freezer so you've got some dinners ready long after the offer ends!