A Family fun day doesn't have to be an extravaganza that burns a hole through your pocket and your enthusiasm to enjoy the day at whichever resort you've chosen. These family fun day activities will let you have fun without costing you a fortune.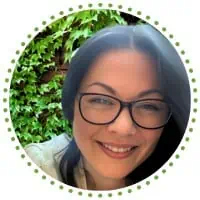 I'm Steph, mum of three! 👋
Here, I share practical insights on making (and saving!) money. With a knack for budgeting and a passion for financial freedom, I've picked up lots of tips & tricks along the way. And I can't wait to share them with you here!
Instead, it can be a monthly day where the family (big and small) gets together to enjoy each other's company while finding ways to save on family days whether it's through voucher collecting or being savvy with the event.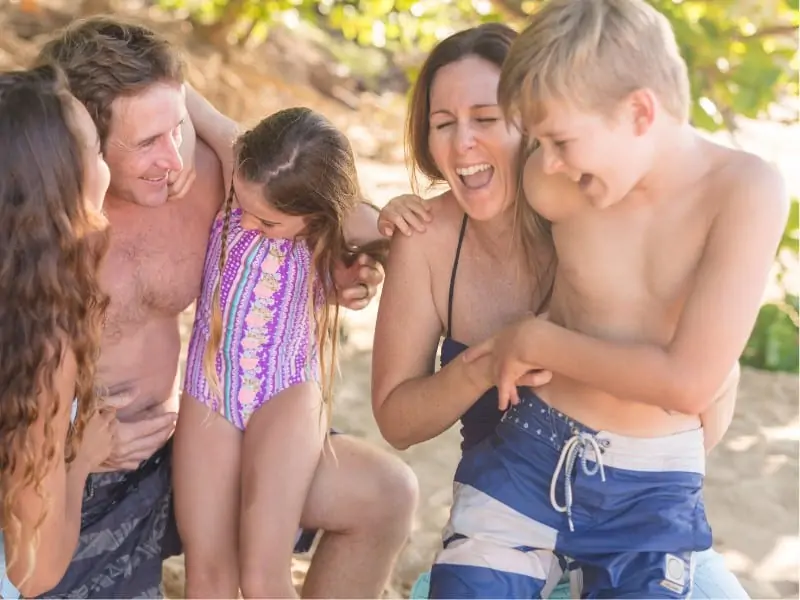 What can you do on a family fun day?
We know all about trying to find cheap family events that keep the Cheshire Cat smile glowing on the little one's faces while we all relax in our company.
So, here are 10 of our top tips for finding ways to save on family days:
Save Up on Cereal Tokens
You see them all the time on the sides of cereal boxes but always forget to tear them off when the box is empty. Remembering to gather these small tokens together could mean a saving of around 50% on big attractions and events throughout the UK.
For example, Kellogg's are running their "Free Adult Ticket" right now on their cereal boxes which runs for nearly all theme parks across the UK. So, whether it's Coco Pops or some classic Shreddies that take your family's breakfast fancy, you could be in for a ride at any of these popular family fun day destinations for half the price:
Drayton Manor
Alton Towers
Blackpool Pleasure Beach
Legoland
Chessington World of Adventures
Sea Life
Thorpe Park
Warwick Castle
Madame Tussauds
The London Eye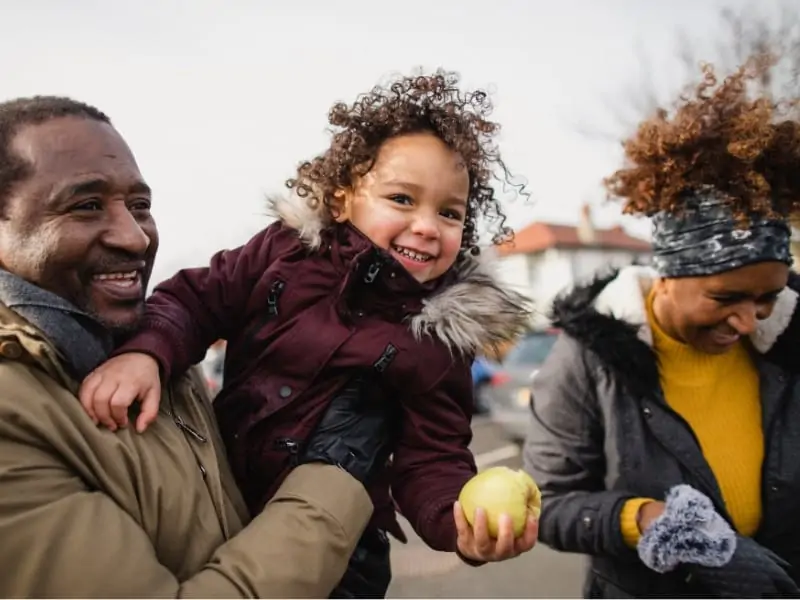 Opt for Family Fun Day at Home
This may seem like a cop-out when it comes to family fun days but there's really nothing that beats it. There's no need to organise travel, there's no need to worry about the hassle of the dreaded "oh shiny" moment from your kids and there's no need to think about taking bags.
Plus, there's always the requirement to stay at home for safety these days. So, it's important we all share our favourite ways to have fun with the whole family without breaking the bank.
Here's just one agenda we've used for our ways to save on family days at home:
Pancakes in bed 
A movie to start the day
Family finger painting
Baking pies for lunch
Family board games
Nap time
Garden treasure hunt
Make elephant's toothpaste
Dance off
Dinner time
Hide and seek
Made-up story time
Bedtime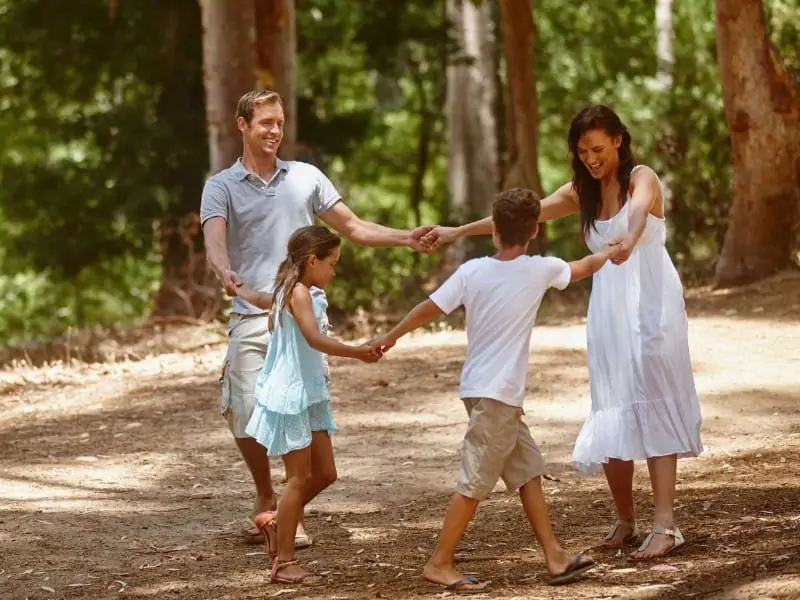 Try a Camping Trip
Family fun day doesn't have to end when the sun goes down. If you're a nature-loving family with a passion for the outdoors, take it a step further and head to a campsite on the other side of the country (or even in a different country altogether if you want to cross some borders!).
Camping is a great way for kids to learn about packing light, orienteering, making dinner on-the-go, learning about astrology, taking a scavenger hunt, breathing in the fresh air, staying active, listening to nature and so much more.
Plus, when it comes to the various ways to enjoy cheap family events at the campsite, you can consider borrowing the camping equipment, joining the camping club (if you want to camp more than a couple of times a year) and stock up on the essentials in the Winter sale.
There's loads of ideas for camping fun right here!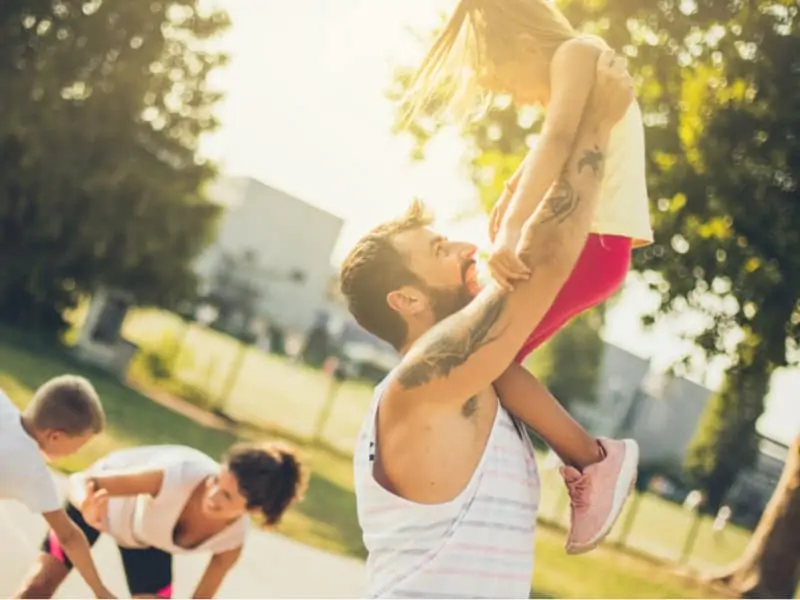 Go For a Family Biking Trip
While it may seem like you'll have to have your own bikes to enjoy a family bike ride around the UK, you don't.
You could hire the bikes for a day or even borrow the bikes from some friends. Which makes ways to save on family days even better as your little ones can quickly outgrow their bikes!
For the city escape, you can hire bikes from Santander for just £2 (with the first 30 minutes for free). But for the wilderness, you'll have to choose your destination and opt for the day bike hire (which can be around £30 per bike).
Also see: How to make huge savings on a new bike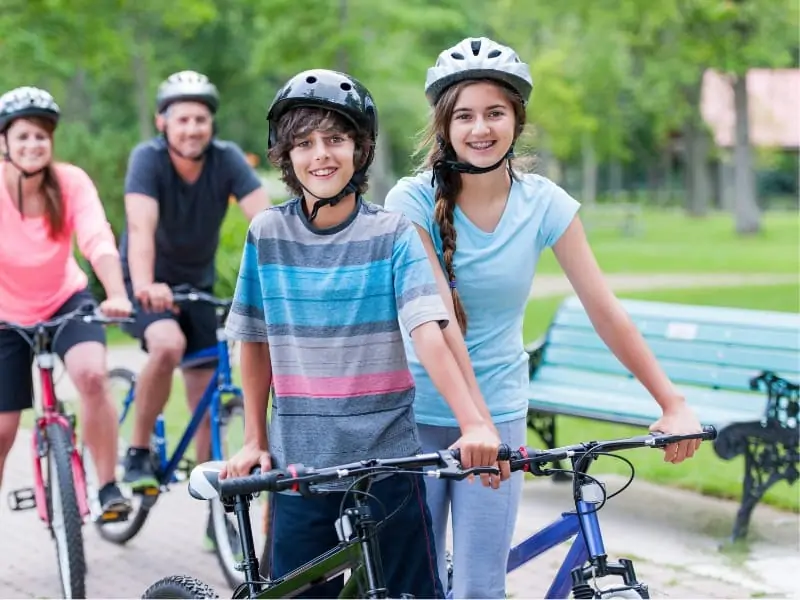 Visit a Museum for Free
One of the best things about living in the UK is having access to so many beautiful and interesting places for free. For example, museums!
There's space to explore, have a biscuit break, learn by touching and see a whole new world of things. Plus, with so much going on as well as touring exhibitions, there's generally something new to interest us mums and dads, too.
Some free family fun day museums in the UK are:
The Liverpool TATE Modern
The Natural History Museum
The British Museum
The Science Museum
The Natural Museum of Scotland
The Victoria and Albert Museum of Childhood
The Big Pit National Coal Museum
The World Museum
The Merseyside Maritime Museum
Explore Castle Ruins Across Britain
The things that many of us seem to overlook when we're trying to think about cheap family events and days out are the structures that have been around longer than grandma. The castles!
Here in the UK, we're spoiled for choice when it comes to walks in nature and climbs up hills to find the castle ruins of a time forgotten. A lot of them are even closer to home than you might think.
Plus, with the majority of walks being free (as well as the castle ruins you can roam around), there are no easier ways to save on family days while also keeping the little ones occupied.
So, here are some of our favourite castles to walk around on family fun day:
Castell Dinas Bran, Wales
Hardcastle Crags, England
Ewloe Castell, Wales
Peveril Castle, England
Beeston Castle, England
Liverpool Castle, England
Fountains Abbey, England
Aberlleiniog Castell, Wales
Denbigh Castell, Wales
Get More People Together 
One of the biggest tips we can give you is to find places offering package deals that decrease with the price per person as the number of heads increases!
For example, letting your kids run wild at Total Ninja in Manchester. The bigger the family you have, the cheaper it is for each small head. So, if you want to invite your friends and their little ones as family for some cheap family events, go ahead.
What's even better is that you can carpool to save on fuel costs (and the environment) and have an extra pair of hands to help with the kids: bonus!
Become a Member of the Zoo
If, like us, you try to make a monthly thing out of family fun day but still want to find ways to save on family days, then it's worth having a think about annual memberships.
Specifically speaking, at the zoo.
The savings, when it comes to family ticket prices, can be a lot more than you think! So, your pocket will certainly thank you and you've always got family fun day booked in the calendar (even if you don't actually have to book it).
For example, a family ticket (of two adults and two children) for a day at Chester Zoo can set you back £95.44. Which totals up to a lot if you decide to go every month! But, for an annual membership (meaning free access for the whole family whenever you'd like), it'll only cost £278.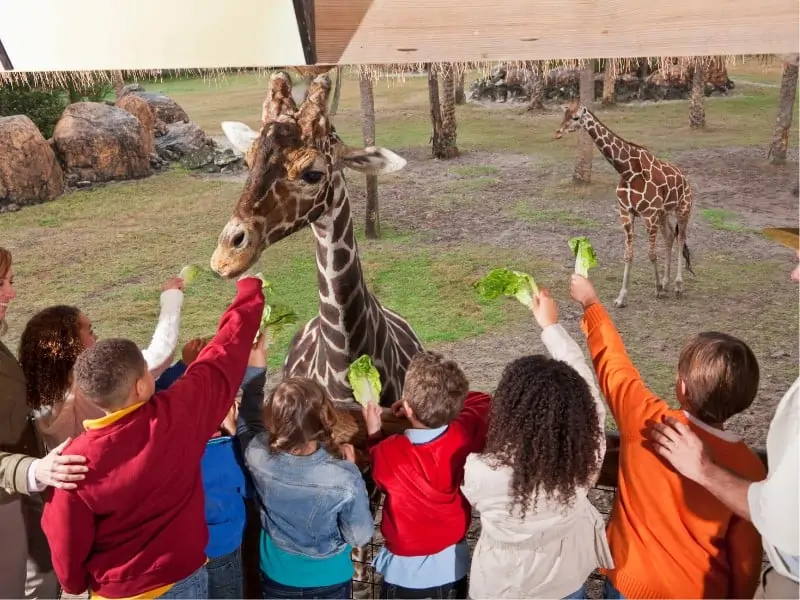 Always Take a Picnic
We cannot stress this enough. Cheap family events always have their way of getting you to splash the cash. And most of the time, it happens at lunchtime! Sometimes you can easily end up spending £10 or more per head!
So, take a packed lunch with a cooler bag that contains more than plenty bottles of water, a few of the family's favourite sandwiches and a few biscuits to tired over the energy levels throughout the day, too.
A tip to live by is that you should be carrying around a gallon of water per day per person (which you'll want to leave most of in the car).
That said, don't forget the wet wipes for the messy ones.
Try Cashback Deals on Family Fun Day
Finally, we have one of the most underrated ways to save on family days. Not only can you spend and get a refund for some of the cash, but you can also use it as a way to build ideas!
For example, if you're really stuck for what to do on family fun day, head to a cashback website like Top Cashback and find out which cheap family events and theme parks you could be making cashback on.
For example, at the time of writing, Top Cashback has found a £5 cashback offer on a National Trust which will open year-long doors for family fun day trips through nature!
Also see: The best cash back sites UK
And there are our top 10 ways to save on family fun day without forgetting the fun. Whether it's exploring nature in all its glory, taking a walk-through history with free admission or even becoming a little more money-savvy with some of the main family attractions, there's no need to miss out.
Of course, there are many other ways to enjoy being together for the day as a family, such as going to the beach, taking a trip to see extended family, heading to the library and so much more. But these have to be our top 10.
Recent Posts