Free Amazon gift card codes UK – The ultimate guide to getting free Amazon gift cards
* We sometimes use affiliate links, so we may receive a commission, at no cost to you, if you make a purchase through a link. Check our disclosure for more info.
Wondering if it's possible to get free Amazon gift card codes? The answer's YES ? it's totally possible to get your hands on completely free Amazon gift cards!
Anyone who's ever been on Amazon (most of us then!) knows it sells almost everything and anything we could want. And lots of stuff we didn't know we wanted until it suddenly arrived on our door steps :)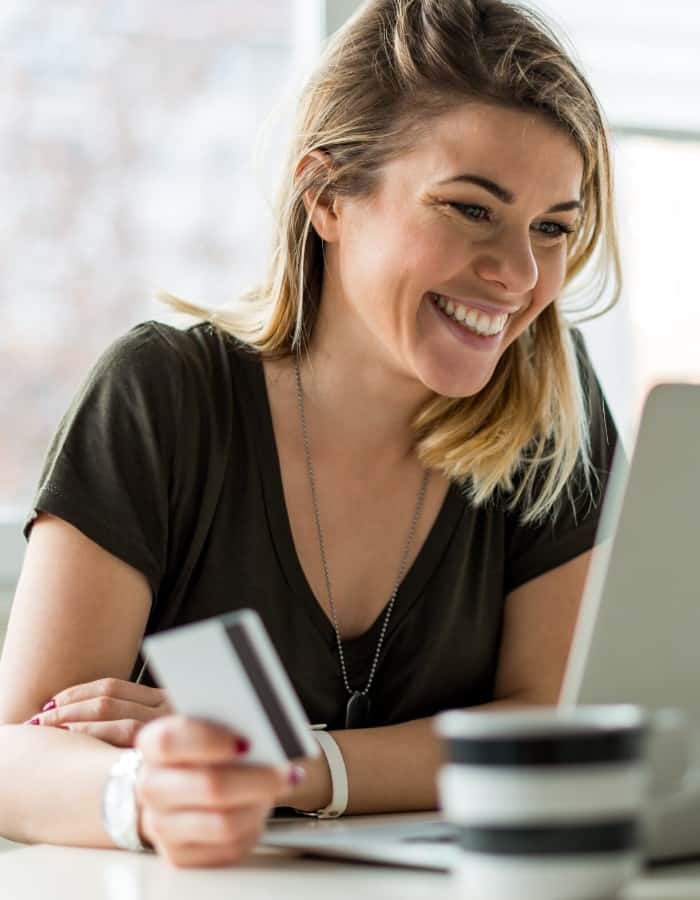 If you're someone who loves Amazon, we've got a huge guide here that will help you to accumulate totally free Amazon gift cards. Sometimes you'll be sent the free gift card, other times you'll be emailed a free Amazon gift code. These work in exactly the same way as a traditional gift card. Just minus the physical card.
✅ Free Amazon gift card UK
Ever wondered why anyone would send you free Amazon codes? It's a good question. And the answer lies in the fact that companies know how popular Amazon is, and that their customers can get a massive variety of products there.
This makes Amazon gift codes a strong pull for people. Companies tempting you with an Amazon gift card, either as a reward or an incentive, know they bring in business, proven by the 15 MILLION people in the UK that have Prime accounts. That's not counting anyone in the UK who just uses Amazon occasionally and not through Prime membership. That's a lot of people :)
✅ How to get free Amazon gift cards UK
One of the most popular ways in the UK to get free Amazon gift cards is to join one of the many sites or apps that ask you to undertake small tasks in exchange for Amazon gift codes as payment.
There's a long list of sites below that will pay you in Amazon gift cards. There are occasionally really good offers to get a free gift card when you join up for something. Right now, American Express have Amazon gift cards up to £200 as membership rewards, as do youspotproperty.com, who are offering a £20 Amazon gift card if you let them know about derelict properties (more on these below).
✅ What's the easiest way to get an Amazon gift card
By far the easiest way to get free Amazon gift cards is to sign up to as many of the websites and apps below and keep a simple tracker of what you've signed up to. Once you've set this up, you can then spend as much or as little time as you like building up your free Amazon gift card balance.
Most of the places below don't require you to spend vast quantities of time on their apps or sites, 5 minutes whilst you're waiting for the bus, 15 minutes while you're waiting for the kids to come out of school etc…
✅ Places to get a free Amazon gift card fast
If you're looking for a bigger gift card hit or want to get a decent amount to spend at Amazon faster than these apps and site might add up, it's worth looking at the membership rewards on offer from American Express.
While we'd never suggest you spend more than you normally would just to get a free gift card, if you're spending the money anyway and repay your Amex card in full each month, this is a really good way to get a decent sized Amazon gift card in a relatively short space of time.
✅ Amazon gift vouchers offer
Looking for Amazon gift voucher offer? There are a few places that you can get Amazon gift vouchers, they offer them to you when you sign up for a particular product.
One of these ongoing Amazon offers is the Amazon MasterCard. Once you're accepted and open an account, Amazon will credit your account with a £10 Amazon gift voucher. If you're going to get a new credit card anyway and the interest rate is something you're happy with, then this is a free £10 to buy whatever you like with!
✅ Places to get a free Amazon gift card
So, what we all really want to know…where can you actually get your free Amazon gift card!
More info on these companies down here…?
Tip/ Make sure the websites and apps you use to collect gift cards are UK based or offer UK Amazon gift cards. You cannot transfer non UK Amazon gift cards to the UK Amazon site.
Seen an empty property in your neighbourhood or whilst out and about? Report it to youspotproperty.com and you'll receive a £20 Amazon gift card, simply for reporting it to them.
Wondering why they would do this? This company looks for empty property to buy (in fact if they end up buying the place you saw, you'll receive 1% of the purchase price!) and so they'll potentially make a big profit from you reporting an empty place.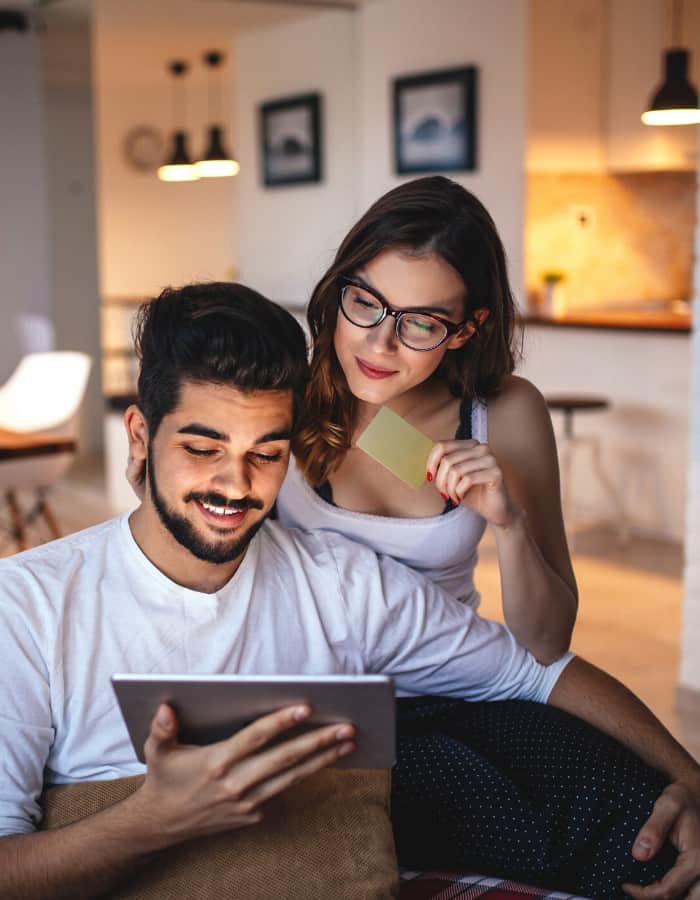 Check their list of requirements before you start this though, the place you see has to match their requirements for you to be eligible for the £20 Amazon gift card.
IF you're going to be sending money each month anyway and you're comfortable with using a charge card, you can actually use American Express reward points on Amazon, with 1,000 reward points being equal to $4.50.
Right now the Amex Gold card is offering a sign up incentive of 20,000 reward points when you spend £3,000 in six months. That's enough for a £100 Amazon gift card in exchange for spending £500 (or equivalent) on the card. This offer is current as I write this, check their website for updated or newer offers.
Yep, Amazon run offers sometimes where if you top up a gift card, they'll give you an extra £5 on top. So if you're about to buy something on Amazon, it's worth checking if they're running any of these offers. Buying gift cards from Amazon doesn't cost you anymore than paying as you normally would and if they're going to add on free money….who are we to say no!
Swagbucks (full post here) will give you a £5 Amazon gift card when you earn 700 SwagBucks (their own currency to claim rewards). What will you have to do? Surveys, play games, watch videos etc…
It's easy work you can do literally anywhere, standing in a queue in the supermarket etc… and although it can take a little time to get started and earning SwagBucks, they do accumulate over time.
Like most of these sites, SwagBucks offers change frequently and so keep an eye on them so you know what you're working towards!
Jobspotter. It's all in the name…spotted a job advert in a shop window? Take a snapshot, upload it and earn yourself rewards. One such reward being a free Amazon gift code!
This is definitely one to add to your Amazon gift card app collection!
We've got a little more info on how you can join JobSpotter here.
In much the same way SwagBucks works, you can take surveys and play games and earn rewards, Amazon gift codes being one fo them!
Each task you're asked to do will show you the reward amount you'll earn for doing it so you can pick the best ones, and the nice thing about this is that you can have your Amazon reward sent to someone else you choose….if you wanted to do that!
MobileXpresssion is a market research company and they're willing to pay for your data! Be aware that they see how you use your phone and the internet in general and sell the information they gather to other marketing companies when they're developing new marketing strategies. . However, no personal data (names etc..) is sold.
Your reward for handing over your data? Amazon gift codes of course!
Receipt Hog is an app where you scan your receipts after you've been supermarket shopping and it'll reward you for doing so in vouchers, one of which is an Amazon gift card!
The information about your shopping habits is collated and sold to marketing companies, but again, no personal information is sold.
It can be quite slow so this is one to get into the habit of doing and then forget about. You can cash out at £3 right up to £50. I prefer to cash out as soon as I've got the minimum requirements and just store my gift codes in Amazon.
Mainly a survey site, Toluna lets you cash out your rewards in Amazon gift cards. Toluna has a forum you can interact with other members, and the more information you give this site the more survey's you'll be invited to take part in. They match the surveys to you via the info you give them when you sign up, so the more you let them have the more rewards you can potentially get.
Top Cashback is brilliant (full post here). You can earn some pretty serious money here simply by buying through their site. Many people religiously check the cash-back sites before they buy anything, it's literally free money for things you were going to buy anyway.
You can, of course, simply get the CASH for the money you've earned in cash-back, but you can also get Amazon vouchers so wanted to include it here since it's an option. If you're buying on Amazon anyway or planning a big purchase, you could combine this with the Amazon gift card top up Amazon offer at times.
M-Turk from Amazon itself offers data entry jobs from home, and you'll be paid in Amazon gift codes unless you specifically request to be paid via bank transfer.
What will you be doing? There are literally thousands of tiny jobs available, mostly doing small tasks in exchange for rewards.
One thing to be aware if it that you'll only earn your rewards if your work is accepted, and there are quite a lot of stipulations on the work they ask you to do. It's a good idea to join up and do one or two small tasks that take next to no time at all, then see if they're accepted and move forward from there!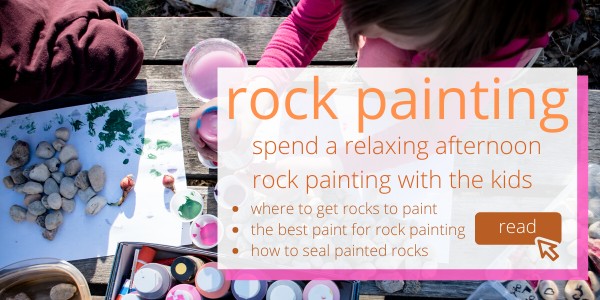 Surveys in exchange for rewards, either in the form of Amazon gift cards or transferred into your PayPal account. After you've signed up, you'll be sent surveys specific to the country you're in, in this case the UK, and they're usually about products that are about to launch and they want to know your opinion on them.
Surveyeah is quite interesting and a pretty good place to get started earning your Amazon vouchers!
Join up to Prize Rebel and earn Amazon vouchers (amongst others!). Take surveys and give your opinion on market research. Job done!
All sorts of businesses want your opinion so make some money out of it and join up to Opinion Outpost. Paid market research lets you exchange your rewards for different vouchers, Amazon being one of them, or money into your Paypal account, with a low cash-out minimum of just £2.50 !
Watching videos, surfing the web, taking surveys and shopping online will all all earn you points on InstaGC, ready to be converted into digital gift cards.
The great thing about InstaGC is the cards are all sent digitally and instantly, meaning no waiting for your Amazon gift cards to arrive so you can spend instantly!
✅ Amazon gift card international use
Amazon gift cards or codes that are issued in the UK can only be used on the UK Amazon site. Any Amazon gift cards bought in the UK must be used on the UK site, so it's important that you make sure any sites you join and complete any tasks or work for are issuing UK gift cards or codes.
There are a few instances that you can earn enough in gift cards / codes to warrant buying from the US Amazon, but generally I've found that it can take way to long to build up enough to cover the postage costs of having your item shipped over.
✅ Do Amazon gift cards work internationally?
Amazon gift cards can only be used in the country they were bought or issued in.
✅ Redeem your Amazon gift card for cash
While it's not possible to redeem your Amazon gift card for cash, there are a few sites that you can sell your gift card top and this will allow you to get the cash. However, you're unlikely to get the full face value for your gift card, as many sites take a commission for allowing you to sell your gift card through them.
Cardyard is one of these sites, and they have a quick calculator here that enables you to see how much you would get for your gift card. I put in an Amazon digital gift code valued at £100 and it said I would get the cash value of £90, or a credit value of £94.50. So it might be better to use the full cash value and hold onto your Amazon gift cards until you have something you need to buy.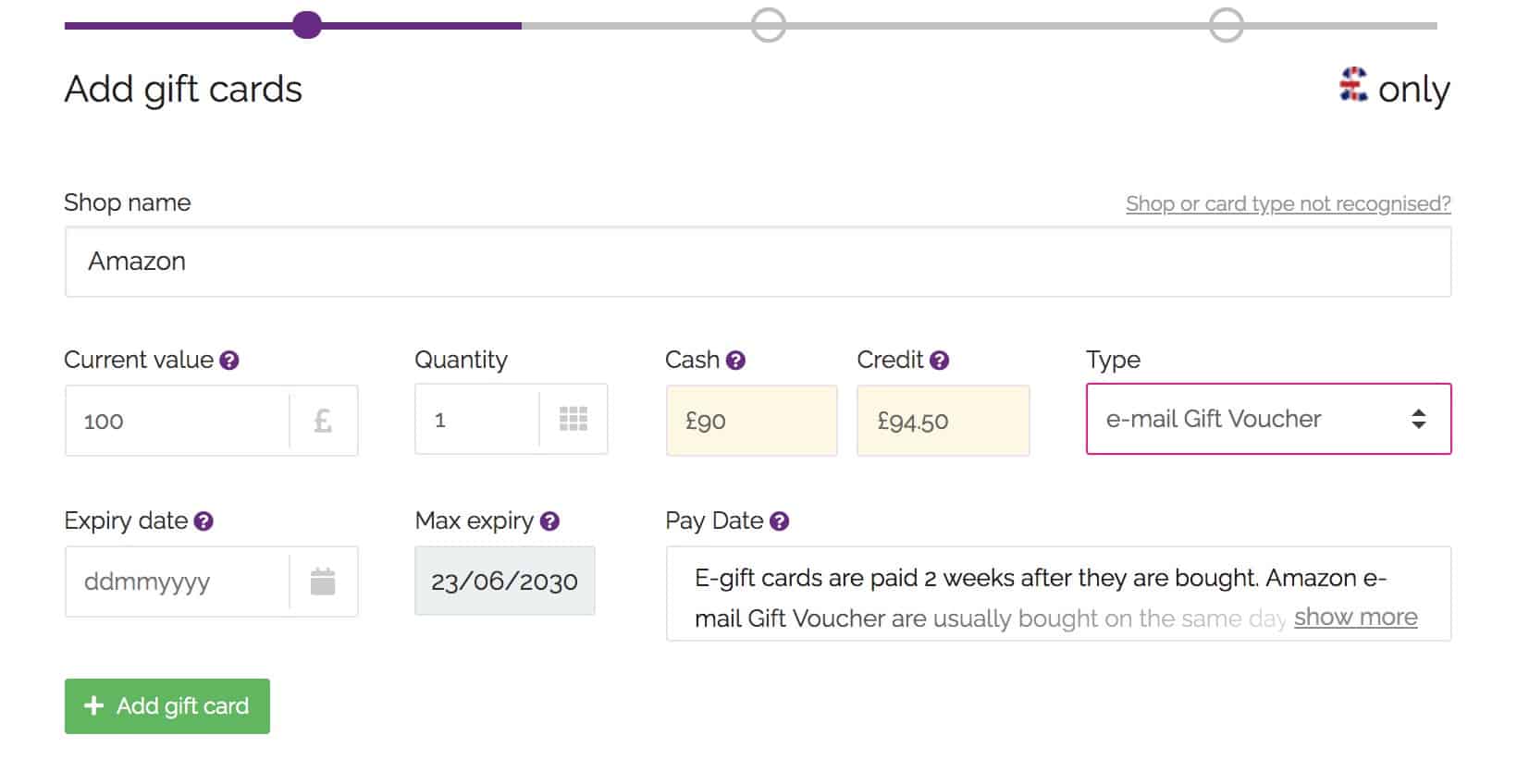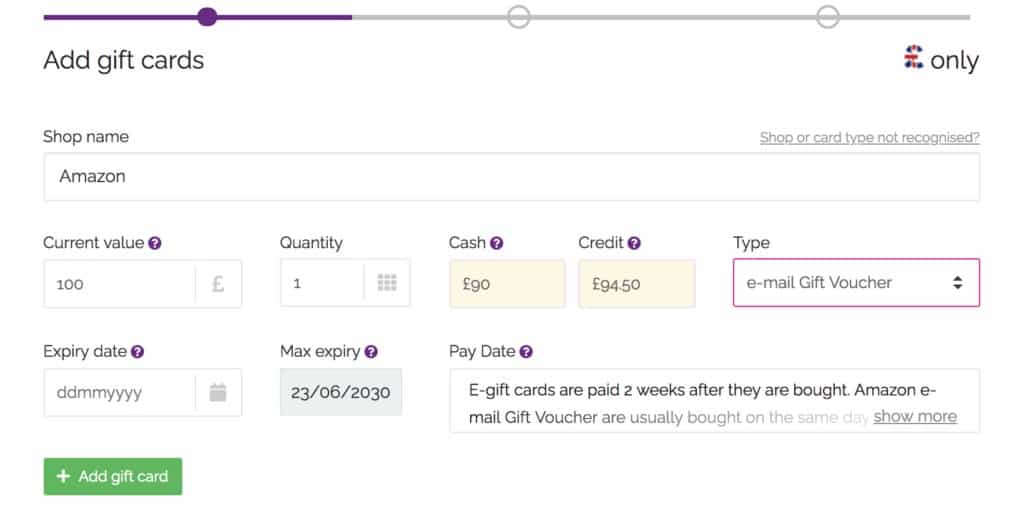 ✅ How can I get a free Amazon gift card?
There are a number of places you can get free Amazon gift cards. We've compiled a list of the best places you can earn Amazon gift cards.
✅ How can I get a free Amazon gift card UK?
Sometimes companies will issue Amazon gift cards as incentives to join something, or as rewards for completing surveys and online tasks.
✅ How do I redeem my Amazon gift card for cash?
While you're not able to redeem your Amazon gift card for cash, you can sell it to a site that buys and sells gift cards. CardYard is one of these sites, however you're unlikely to receive the full face value.