✅ Free PayPal money UK
Like some free UK PayPal money? Who wouldn't! Nearly 350million of us globally have a PayPal account, and with good reason (source). They're safe, secure and easy to access.
So if you're looking for ways to make more money through your PayPal account, we've got just the post for you!
We tend to think of our PayPal accounts as a way to either pay for purchases online or as a place to get paid into when we sell something on eBay, but the truth is that there are a whole host of companies that will pay you to perform tasks, and pay you straight into your PayPal account.
✅ Free PayPal money UK
Getting paid into your PayPal account does require you to complete some sort of task.
What sort of tasks might you be required to do? There's so many…and they range from signing up to apps, taking part in market research and surveys, taking pictures when you're out and about to freelancing, and dog walking. The list goes on.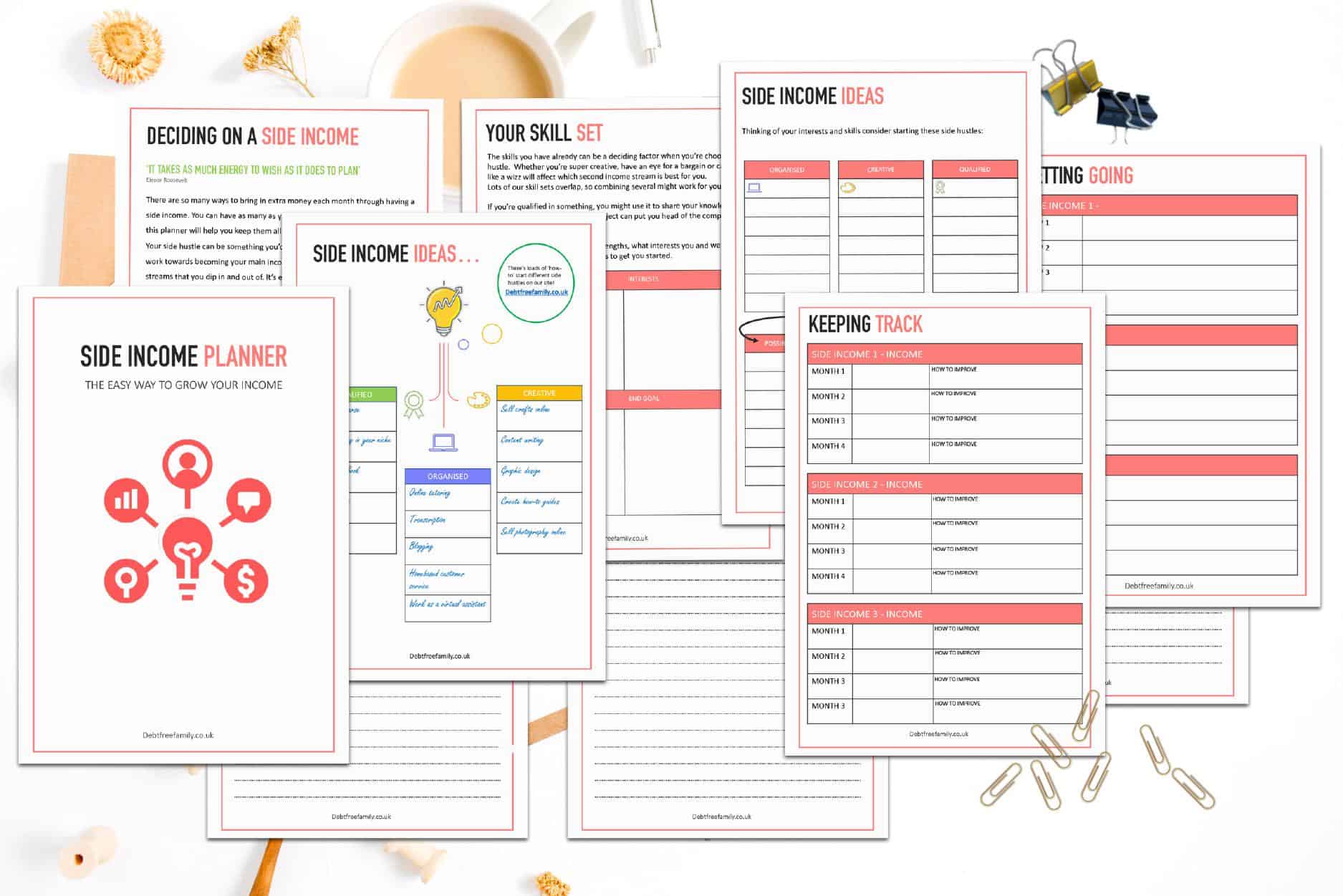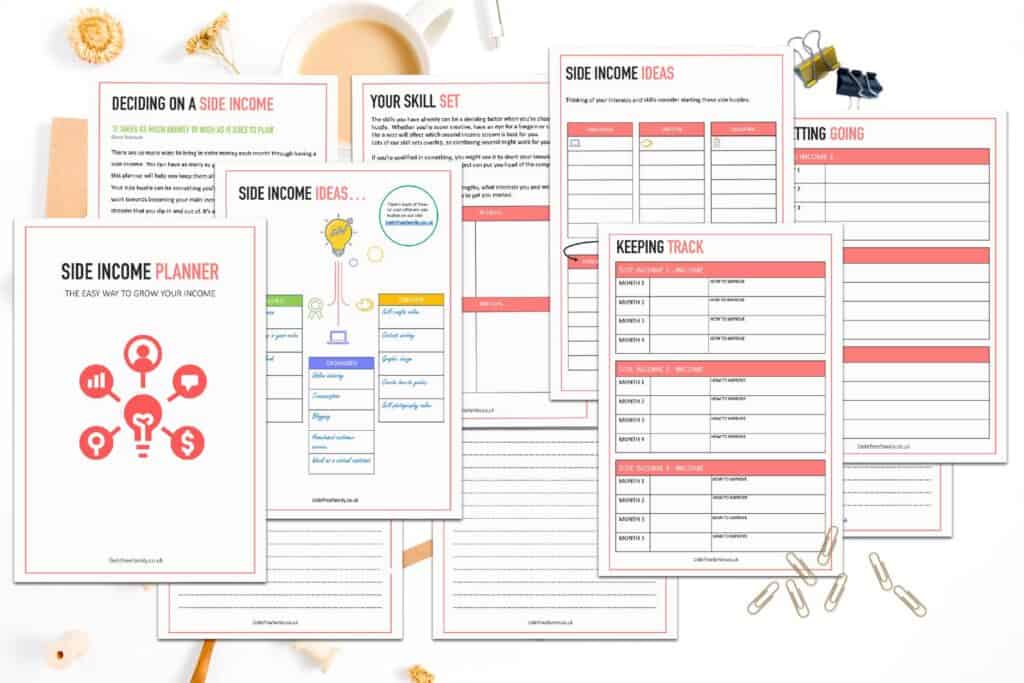 We've complied some of the best ways to get paid into your PayPal account below.
Sweatcoin
Sweatcoin is an app that rewards your outdoor walking. How do they know you're outdoor walking? The app uses your GPS on your phone to make sure you really are out and about!
The great thing about this app is that you can choose between a reward (think small treats, magazine subscriptions etc…) or cold hard cash.
To get the cash paid into your PayPal account, you'll need to invite people to join the app. In todays world with so many of us having instagram accounts and being so connected to an online world, this is easier than you might think.
Have a look at Sweatcoin here, download the app and you'll be able to see for yourself the rewards on offer.
Also see: Does Sweatcoin actually work?
Receipt Hog
Receipt Hog wants to know all about your shopping habits, where you shop, what you buy, who shops with you and more.
This information is then sold onto market research companies, although your personal information remains anonymous.
Simply download this app, register to join and then every time you get an eligible receipt, simply upload it to the app and you'll start to build up credits. These credits can then be swapped for cash, through PayPal.
It's not big money we're talking about here, but it does add up over time, and if you've got the receipts anyway….why not!
Also see: Get paid for your shopping receipts
Pinecone Research
Pinecone research is a market research company looking for your opinion, and it wants you to give it in the form of online surveys.
Pinecone are known to be one of the better paying survey companies, and when you join up, as with most survey companies and apps, the more information you choose to give them, the more surveys you'll be sent, as you'll fit more profiles.
There is no minimum threshold for a payout from Pinecone research, meaning you'll see money in your PayPal account sooner than you might with some of the others!
Also see: UK apps that pay you money!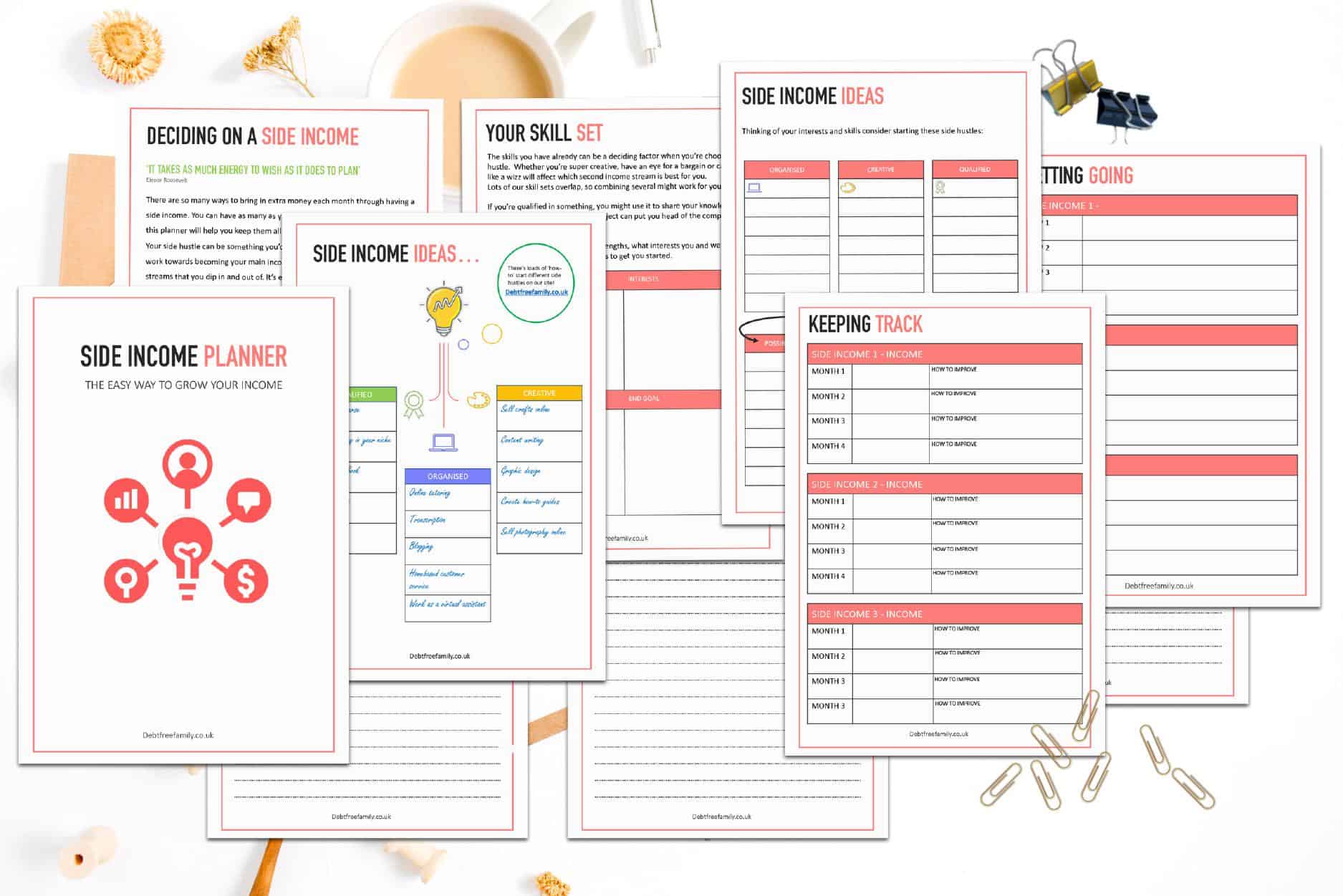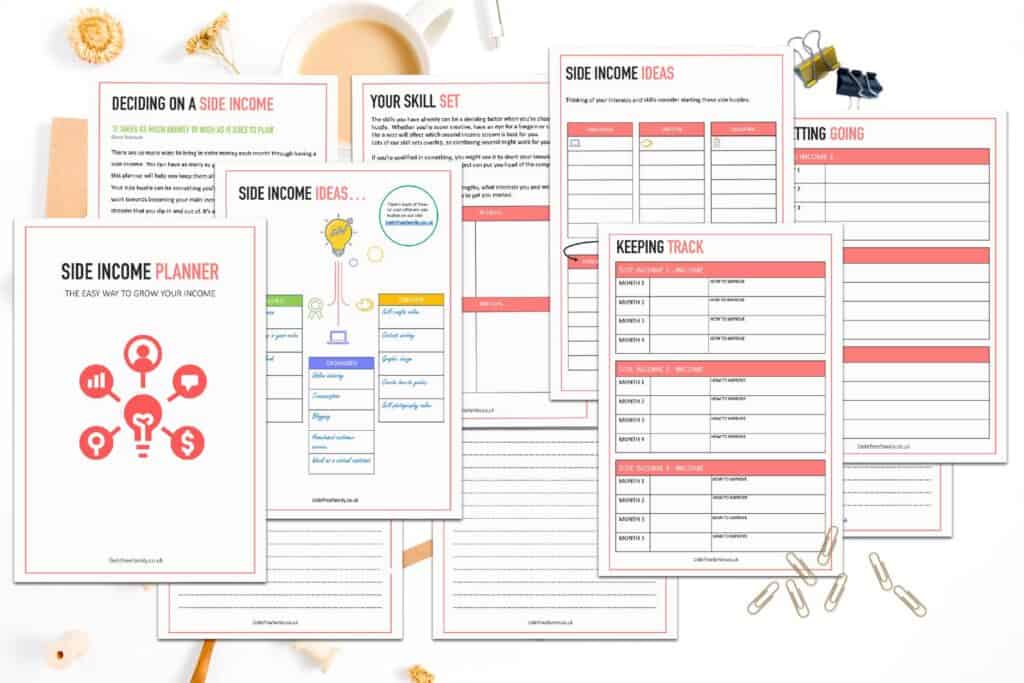 Task Rabbit
Task Rabbit connects you to people local to you who need odd jobs doing. Once you've registered with them, you'll be able to bid on jobs people near you have posted, and once you've won the job and completed it, you'll see the money in your PayPal account.
The jobs range from the very small, hanging a picture, to bigger more skilled jobs. If you're handy and don't mind travelling around an area you specify, Task Rabbit can be a great way to bring in some extra money.
Also see: Make extra money
User Testing
User testing is a company that pay you to test websites on behalf of the site owners. There are millions of websites out there and many of them need people like you and I to test them, make sure they're easy to use and flag up any issues that the owners might not have seen.
Often you'll be asked to do something on the site, for example go through the motions of booking a trip, and User Testing will record the clicks you make throughout your journey, and then use this information to make improvements to the site.
If you know your way around a website and fit into a bracket User Testing are looking for (the need all sorts of people to test) then you can make some good money doing this.
You don't get asked to do loads of these jobs (or at least, I didn't!) but the ones that you do get are pretty well paid. And often from the comfort of your own home. Perfect :)
Also see: Work from home jobs UK
Powr of you
Powr of You wants to see how you use the internet, how you browse and what your internet habits are in general.
This one seems a little more intrusive than some of the others but they assure us on their website that all the data they collect from you is totally anonymous and they simply want the data, not your personal details.
You'll be asked for some of your details when you sign up, purely to make sure you're the right fit and then you'll need to connect to their digital data streams. There are also surveys you can complete. After that, you can start earning rewards every time your data is used by the company.
This ones a more you use it the more you get sort of thing!
Also see: Make extra money
OnePulse
One Pulse is an app you download and register with, which then allows you to take part in 'pulses', which essentially are very fast 2/3 questions about something, and the whole thing takes place as a conversation.
Open the app, and you'll see any available pulses for you to join. You might only earn a few cents/penny's, but it's super fast to take part in and perfect for those minutes you spend waiting in a queue or for the kids to come out of school.
The cash-out minimum right now is $20, which is higher than usual due to the virus. Hopefully this will return to the pre Covid19 levels soon, as it'll take a while to reach the $20 threshold. Still an app worth having, as it takes a couple of minutes to complete and turns dead minutes into pennies!
Also see: Make extra money
Fiverr
Fiverr has become huge since it's launch 2010, and provides an awesome place to earn some extra money, which can be paid right into your PayPal account!
If you've never seen or heard of Fiverr, it's a market place where you can sell your skills, whether that's graphic design, voice-overs, computer coding or singing, you name it, you can sell it on Fiverr.
And you can make some really good money. While it takes a little while to build up a reputation though feedback, once you do you'll not only get repeat customers, but people buying on Fiverr tend to look at a sellers reviews and buy accordingly.
Also see: Genuine work from home jobs UK
Swag Bucks
Swag Bucks is a well loved app that allows you to earn Swag Bucks! To do this you'll be completing small tasks, taking surveys, playing games and watching videos, and once you've earned enough Swag Bucks you can turn them into either rewards or cash!
Swag Bucks can also be used as a search engine, a cash-back site and has become one of the better known paying apps in the UK.
Well worth joining up to, and the payout threshold is just £5 meaning you can get to cash out quite often. A great little app!
Inbox Pounds
You get £1 just for signing up with Inbox Pounds! This app is a survey and video watching gig, you complete the tasks and then you get paid.
This is the UK version of it's US sister site, Inbox Dollars, and it's quickly catching on in the UK.
Essentially a market research company, this is one app you'll want to add to your paying apps collection!
i-Say
i-Say offer market research surveys and want to pay you for your opinion. Get to voice your opinion on anything from entertainment, global brands and advertising, then choose your reward at the end.
Also see: Make extra money
Curious Cat
Curious Cat App is a micro task app, that means you can earn money (pretty small amounts but hey!) for every micro task you perform.
This is a new app, and they say the average time it takes to complete a task is 3 minutes, so perfect for those minutes we all waste waiting around throughout the day.
The best thing about this app? There's no minimum payout and the money hits your PayPal account as soon as you've done the task! What's not to love :)
Also see: Make extra money
Crowdology
Crowdology pays up to £10 per survey, making this one of the best paid in it's group. The surveys they ask you to complete are a bit more in depth than some of the others, but the money you earn is higher, so the extra time spent on the survey is well worth it.
As soon as your balance hits £4 you're able to request a PayPal transfer, so it shouldn't take any time at all to see money in your PayPal account.
You're rewarded for every single survey you complete, and whilst you're not going to make a fortune taking these surveys, they might add up enough to treat yourself to a meal out…this depends on how many surveys you take and how much time you're willing to commit to it!
Also see: Make extra money
Branded Surveys
Another survey site, Branded Surveys pays you for…filling in surveys!
Much the same as most survey sites, this one is one to keep in the background and open as and when you've got a spare few minutes.
Also see: Make extra money
Qmee
Surveys and cash back are how you can earn money with Qmee. This popular app shows you offers and offers cash back if you shop through them.
Also see: Make extra money
YourSayPays
Join the Your Say Pays panel and take part in surveys covering many things: shopping, technology, public services and more.
Some of these surveys are a little more interesting than many of the other companies, and will be about things you actually use, so more interesting and less mundane.
The money they pay isn't huge, but as with all of these, it does add up.
Also see: Make extra money
Toluna
Toluna want you to share your ideas and thoughts on a number of subjects and will pay you to do so. Toluna has a community in the app that you can join, it's quite fun and many people end up there chatting, rather than taking the surveys :)
Top Cashback
Top Cashback is one of the UK's better known cash back sites and can make you some really good money, so long as you're buying things you would have bought anyway and not buying items just for the cashback :)
Join up to the site and you'll create an account. After this is done, every time you're looking to make a purchase, whether that's a new phone contract, a new bed or tickets to a gig, check to see of there's cashback available through this site.
There are so many offers on here you're bound to find something you can get cash back for that you actually need.
You can transfer the money to your PayPal account, and it's a good idea to do this anyway every time you get any cashback – keeping it in your own PayPal account is always safer than leaving it to accumulate on a website.
Also see: Top UK Cashback sites
Quidco
The other big UK cashback site, Quidco does the same as Top Cashback, but with some slightly differing offers and cashback deals. Many of the offers are the same though.
Join both of these cashback giants and check each one depending on what you want to buy.
As always, transfer the cashback straight to your PayPal account when it hits your cashback account.
Also see: Top UK Cashback sites
Pawshake
Love animals? Paw Shake is a website you can register with and see if anyone in your area is looking for pet sitters, walkers or someone to look after their animals in general.
I haven't used this site as I don't love the idea of letting a total stranger look after my beloved pooch, but many people do and if you're happy to do some dog walking or cat boarding, this could bring in some extra income.
Also see: Make extra money
Used this site? I'd love to hear how you've got on. Let me know at: hello@debtfreefammily.co.uk
Also see: Money making apps UK
✅ Free PayPal money instantly
Is it possible to get free PayPal money instantly? Yes! You can get £10 totally free when you sign up to Opinion Inn, a survey site.
Once you've reached the £25 threshold, you can redeem your £10 sign up bonus.
✅ How can I earn PayPal money?
There are a few ways to earn money with PayPal. When we talk about free PayPal money, we mean people using the many apps and businesses that will pay you straight into your PayPal account.
The lists above is a great start when you're looking to top up your Paypal account.
PayPal is safe and secure and so you can leave your money there to accumulate until you've got enough to get something you want. Or transfer it to your main bank account for a budget boost!
✅ What is the fastest way to get free PayPal money?
The fastest way to get free PayPal money in the UK is to join a number of the sites we've talked about above.
Most of the sites above will not earn you huge amounts of money, and as far as I know, no one ever got rich from doing surveys. But…they can bring in a few extra pounds which during times like these, are always welcome.
As always, let us know how you get on in the comments!
Related posts
✅ How can I earn PayPal money?
You can earn PayPal money through sign up offers or by using free apps that ask you to carry out small tasks, surveys etc…
Read our full posts on Free PayPal Money UK here.
✅ Free PayPal money instantly

You can get £10 for free when you sign up to Opinion Inn (survey site). This £10 is totally free. You can withdraw your bonus when you reach the £25 threshold to withdraw your money.