For many people, knowing how to live rent free in the UK is just a dream. But dreams can become a reality and it doesn't always mean living with your parents. Although that is a possibility :) Many of the alternatives may be a total surprise and could even offer a surprising career or monetary benefit to your future financial journey.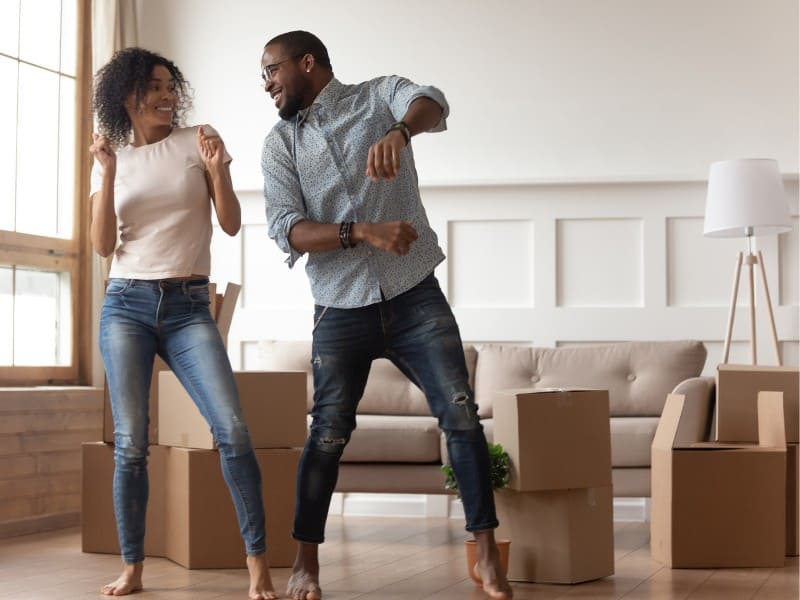 Also see
How To Live Rent Free In The UK
If you're considering living for free in the UK, we've gathered together our top 10 ways to help you make the right decision. It may even feed your passion for wanderlust or lead you towards a career change. 
Teach at a Boarding School
Whether you're already in the teaching profession or newly qualified, this is an option for how to live rent free in the UK available to almost everyone. Even if you don't have a teaching degree!
Many residential schools offer accommodation and meals for their staff, making living for free an extremely doable option as a House Master. Plus, the salaries can be anywhere between £17,000 to £22,000 (depending on your experience), making a great bonus.
That said, House Master roles can be varied and can include things such as taking children to medical appointments or simply being there to offer a shoulder to cry on.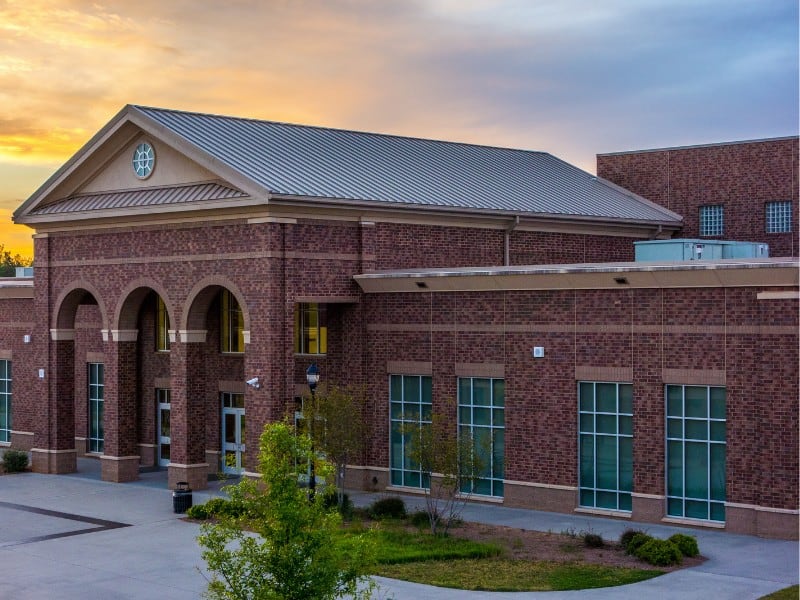 Be a Hotelier and Manager
There is a range of jobs available in the hospitality sector which opens doors for how to live for free in the UK. Many agencies such as Caterer.com even specialise in these types of roles. Depending on your qualifications and experience, some roles that could help you in living for free are: 
Hotel manager
Chef
Receptionist
Housekeeper
Waiting staff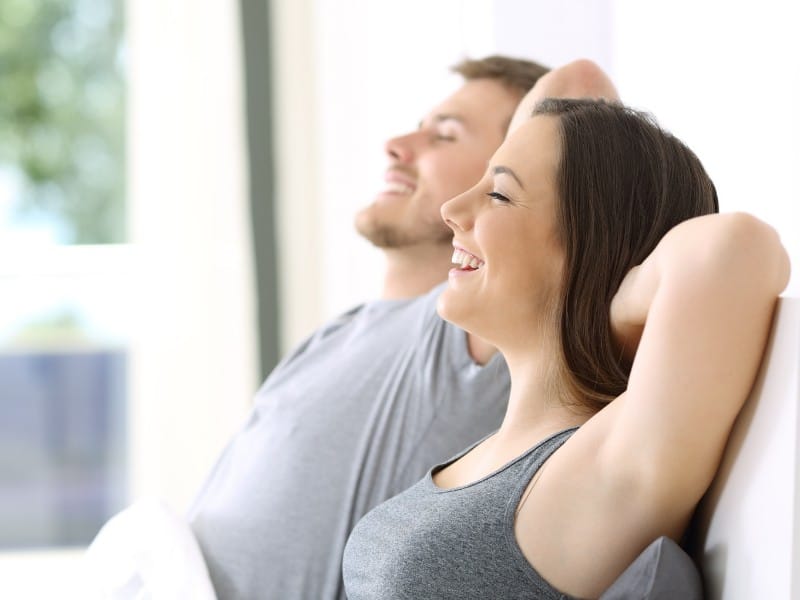 Link with WWOOF UK
If you've got an interest in gaining some practical skills in organic farming, then try signing up to the WWOOF UK movement. 
Not only does it let you do a bit of gardening for a room, but you'll also be contributing to the sustainability movement running its roots through the UK.
In fact, if you are thinking about how to live rent free in the UK with WWOOF, you'll get a ton of first-hand experience with local agriculture. Often, you'll be living for free alongside your host while they teach you all about their sustainable farming methods.
That said, it's worth knowing that no money gets exchanged between you and your WWOOF UK host, so you'll still need some savings to afford your three daily meals but you'll still be living for free!
Live Rent Free With Your Parents
This is the most obvious way of how to live rent free in the UK (even if it's not your parents but another member of your family). And it's worth knowing that there's no shame in going back home for a while, especially if you're a newly qualified student hunting for that hard to find first job.
This is the option of living for free you'd probably want to go for, if you don't want to be saddled with the huge expense of rent and all the other bills, too. Allowing you time to get your next steps in a straight line while in the comfort of the family home.
Plus, if your finances aren't great and you dream of owning your own home, you'll need to save as much money as possible for that hefty deposit.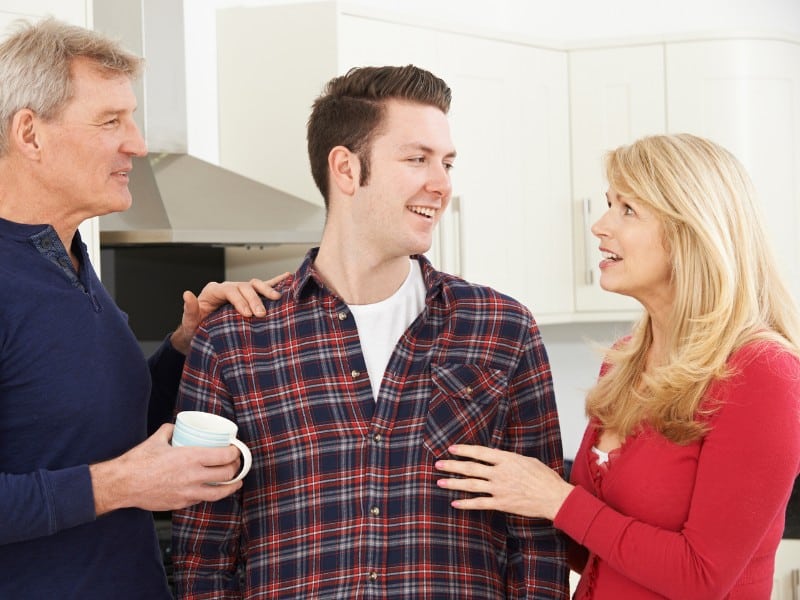 Live in a Converted Van Rent Free
You may be surprised to hear this but converting a van for fun and travelling around in it is becoming an extremely popular way of living rent free in the UK!
In fact, even if converting your own Mercedes Sprinter isn't something on your personal to-do list, there are many vans on the market already converted.
So, you can live inside them with your best travel buddy as they're perfectly suitable for long term accommodations. Especially if they've been converted by specialists you can trust have wired the van up better than Bob down the street!
Of course, it might get a little bit cramped at times, but seeing the Great British sights and living rent free under your very own roof is an experience that can never be forgotten. What's better is that – even if you leave the life of living for free behind – the van can stay on the driveway awaiting your next free adventure.
Be a Live-In Housekeeper
You may know this by another job title that comes in pairs; the 'domestic couple'. This is because it generally works for couples where four hands tinkering around the house is better than one. 
That said, a live-in housekeeper is someone who both works and resides at someone's home as a method of how to live rent free in the UK. And, if you do your research right, you can find jobs where you're given an entire annexe to live in away from the main house.
If you do go down the route of learning how to live for free in the UK by becoming a live-in housekeeper, it's worth us giving you a sneak-peek at the kind of household duties you'll be asked to do:
Cooking
Cleaning
Baking
Hosting parties
Taking pets for walks
Doing the school run
Filling up vehicles
Minor decorating
Gardening
Errand running
Shopping
Become a Seasonal Activity Instructor
Knowing how to live for free doesn't always mean finding the one method and sticking to it for years. It could be a case of taking up a seasonal job that lets you temporarily live for free. For example, there's the Winter ski instructor or Summer camp guide.
Looking at adventure camps here in the UK, they tend to be residential and have an older intake of children. Typically speaking, the age range is usually between 8 to 16 years old.
So, if you're a student or graduate with a level of qualification in a specialist area such as paddle instruction, rock scrambling or lifeguarding, then this is a great way of living for free during the summer!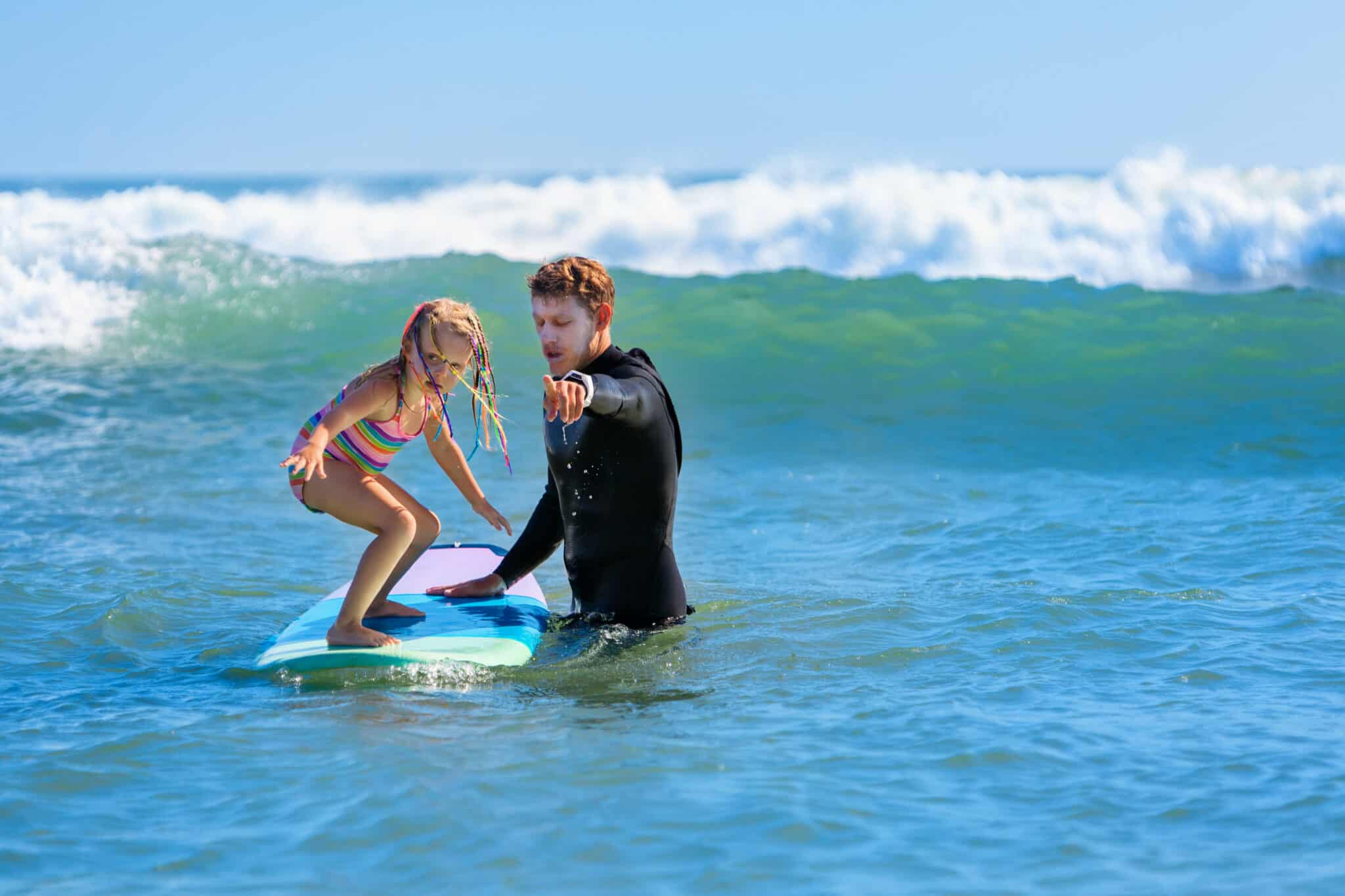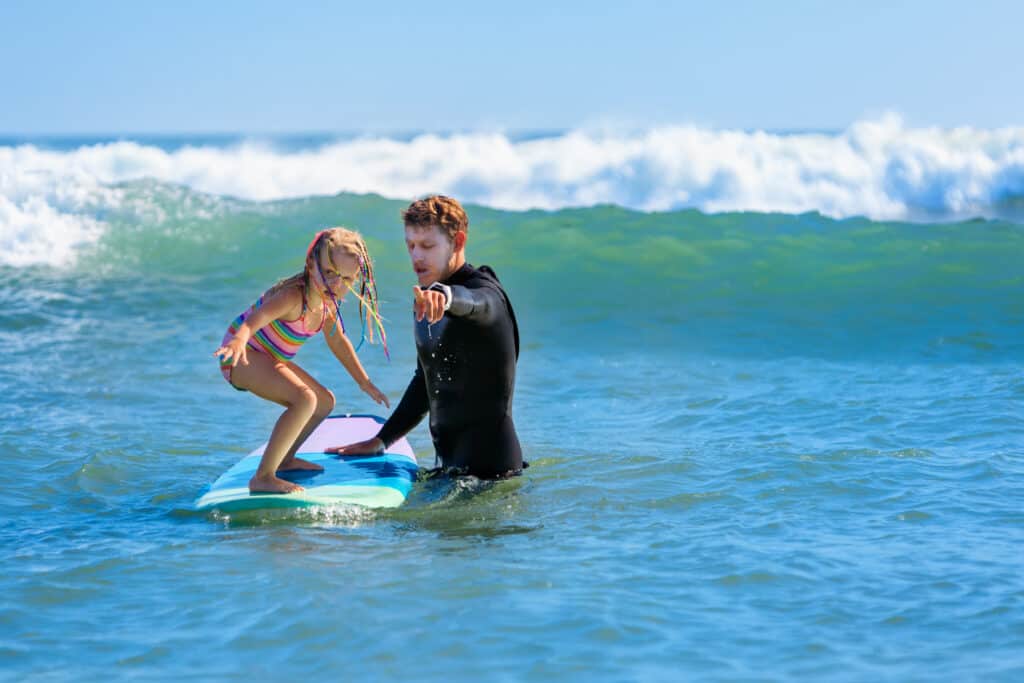 Enter a £2 House Raffle For A Chance At Rent Free Living
The £2 house raffle has become quite a phenomenon recently. The idea is that you pay a minimum of £2 for a raffle ticket (with unlimited raffle tickets for grabs). Then, the raffle is called and you may have just earned yourself a whole mortgage-free house for the cost of £2 (plus some solicitors fees).
In fact, you've got a lot of options to choose from. There are many websites such as Omaze, WinMyDreamHome and RaffleHouse, to name but a few.
Beware though, the odds of winning are very low. And if they don't sell enough tickets, they usually just offer a cash prize, instead (which could pay for rent and allow you to live rent free for a while, indirectly).
So, if you've ever dreamed of owning your own home and living for free, this could be the option for you.
List Your Spare Room on Airbnb
Airbnb is another option of how to live rent free in the UK and has become extremely lucrative for anyone looking to make some spare cash out of the extra room just gathering dust.
It's an extremely flexible way to earn enough cash for living rent free. In other words, you can create an Airbnb profile and list your spare room (as well as access to the amenities) to be rented out by individuals just like us. It could be for a work trip, for an event or even for a small getaway that they'd come to you.
But the important consideration is that a month of renting your room out could amount to cover the cost of rent (or your mortgage) and let you start living for free!
You decide on how much, for how long and you can even offer special rates.
Become a Live-In Nanny (Au Pair)
Nannies, or Au Pairs, look after children in the family home. The ages can vary from newborns all the way to early teens, so you need a little experience under your belt and to be prepared for any age group, including the terrible 2s.
If you do decide you go down the avenue of living for free as a nanny or Au Pair, you'll want to know what your daily duties will include. Some can be more specific to the younger kids while the older kids can be a different ballgame.
Here are some of the regular jobs:
Feeding
Bathing
Reading
Teaching
Transporting
Shopping
Changing
Entertaining
First Aiding
Plus, if you're lucky enough, you may even be asked to go on holiday with the family, too. Bonus! And that just shows how many options you have right at your fingertips for how to live rent free in the UK!
When done right, it can be a way to save a whole kitty of cash and help you fund your financial goals and dreams.
Recent Posts