How to make money by gaming – make money playing video games
Asked yourself how to make money by gaming?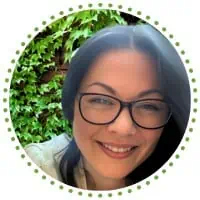 I'm Steph, mum of three! 👋
Here, I share practical insights on making (and saving!) money. With a knack for budgeting and a passion for financial freedom, I've picked up lots of tips & tricks along the way. And I can't wait to share them with you here!
Do you want to make money doing what you love? Doing something that you'd always thought would simply be a hobby, past-time or weekend activity? Well, we're happy to tell you that you can!
If you're the type of person who loves every aspect of gaming; the design, the code, the graphics, the artistic flair and – of course – the gameplay, then you've probably thought about trying to make a living out of doing so.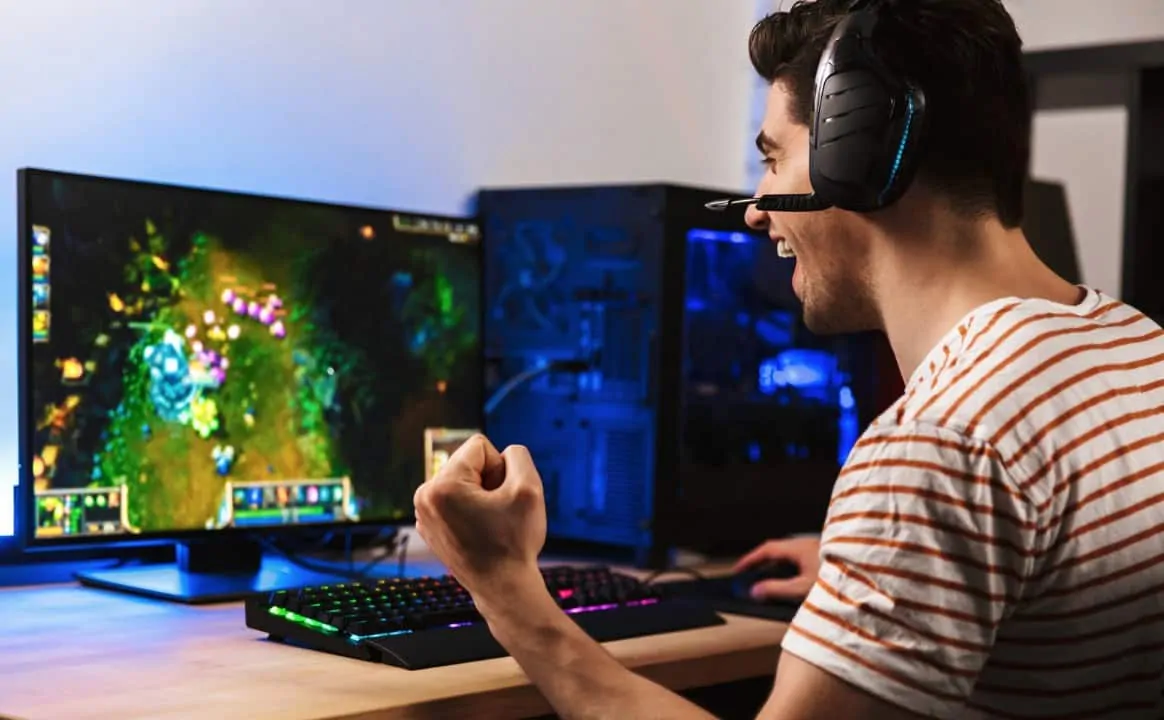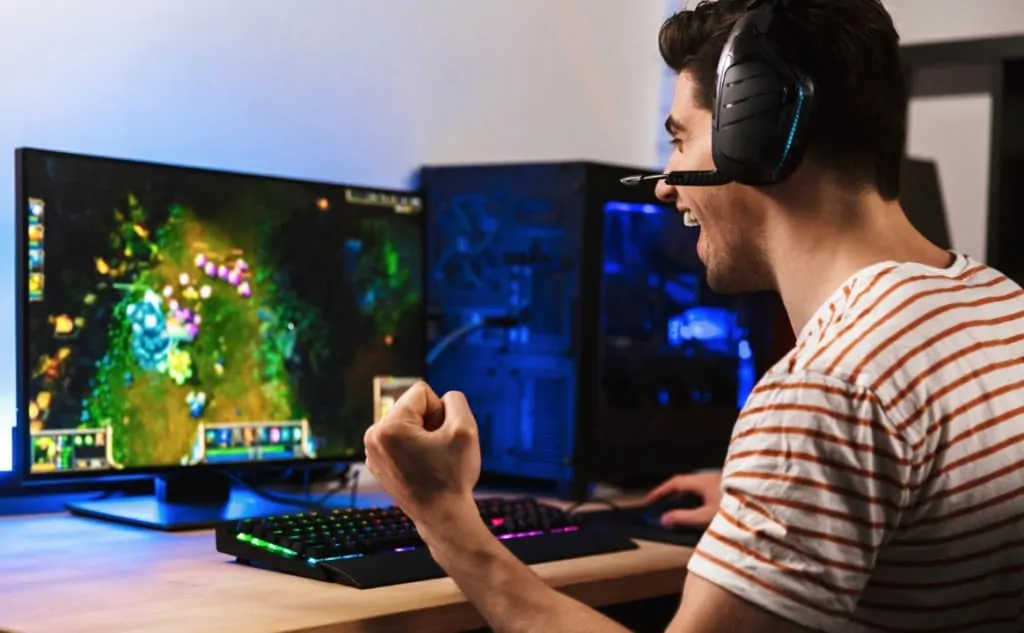 ✅ How to make money playing video games at home
Many people may turn around and say that it isn't possible and that you'll have to go out and get a 'proper job', but don't listen to them.
Here at The Debt Free Family, we have just the answer for you. In fact, we have 10 of them!
Different things you could consider trying if you're looking to make money by playing video games
YouTube Videos
Twitch Streaming
Complete In-Game Tournaments
Sign-On to an eSports Team
Try Gaming Journalism
Consider Creating a Brand and Selling Merch
Start Coaching New Players About A Specific Game
Become a Game Developer
Sign Up as a Beta Tester
It May Sound Counter-Intuitive, but; Start Farming
Of course, there's no obligation to hit every single type of revenue stream, however if you're looking to get rich playing video games rather than simply 'make money' playing video games, then it wouldn't hurt to play a bit of cash-flow bingo.
✅ How to make money from Twitch
Although quite like YouTube, Twitch requires filming. However, instead of uploading videos, the Twitch platform thrives through live streaming. You can engage directly with viewers and they can watch the live gameplay of their favourite games.
If you look into the platform, you may come across familiar names such as Ninja, Syndicate, Summit1G and Lirik.
They have become incredibly popular over the years streaming their gameplay to millions of viewers and subscribers.
As with YouTube, people can subscribe to their favourite content creators/streamers. However, unlike YouTube, viewers must pay a subscription fee in order to be alerted to new videos, etc.
This way, a Twitch streamer is guaranteed the income regardless of adverts and monetization.
Otherwise, streamers can ask their viewers for donations, you can collaborate with other artists to increase audiences and you can run adverts from partners at whatever time you like (cue bathroom break).
One thing to note is that Twitch runs through its own e-currency: Twitch Bit. Viewers can pay for a bundle of Twitch Bits and then donate to their favourite streamers at their pleasure. Then, you will have to convert the Twitch Bits back to your currency in order to withdraw.
So, it's especially important to be able to connect and communicate with your entire audience base when you decide to get rich playing video games: customer service is key!
We've got a complete guide to becoming a Twitch streamer here.
Have a look at this YouTube video and hear how they make money with Twitch.
✅ How to make money on YouTube UK
This is where most of the gaming community began to come together. And, where many players begin their journey into a new game.
First, we have to delve into a basic understanding of YouTube, subscriber-bases and how it can earn you money.
Just by searching for a YouTuber's name on sites like SocialBlade.com you can see the potential earnings for simply vlogging your gaming experience.
If we consider the likes of big YouTube gaming names such as PewDiePie, Markiplier, Jacksepticeye and RezenDeevil, we can see how they use gaming as a way of enticing audiences and making money through their passions.
So, step one would be to understand that you need to create videos that cater to an audiences demand. Find out what people are searching, find out what the popular games are, and what the YouTuber trends might be.
You may be particularly familiar with specific games such as Call of Duty, Fortnite or World of Warcraft. So, with this information, you have found your niche, it's time to find your audience.
Look at current videos similar to your niche and examine the data for the most popular content. When you know the tone of the video, the length, the game play style and the character you need to be playing in your YouTube gaming channel, then you'll be on track to earning some cash.
The aim of the game to make money by gaming through YouTube videos is to have a large subscriber-base. These are people who choose to be updated with your channel's every move. The more subscribers, the more views.
This factor is important as it will determine how much money you can earn: when your channel is monetised, you will have adverts popping up in your video. The longer the video, the more advertising space you have. When people view your videos, they are essentially committing to viewing the advertisement campaigns.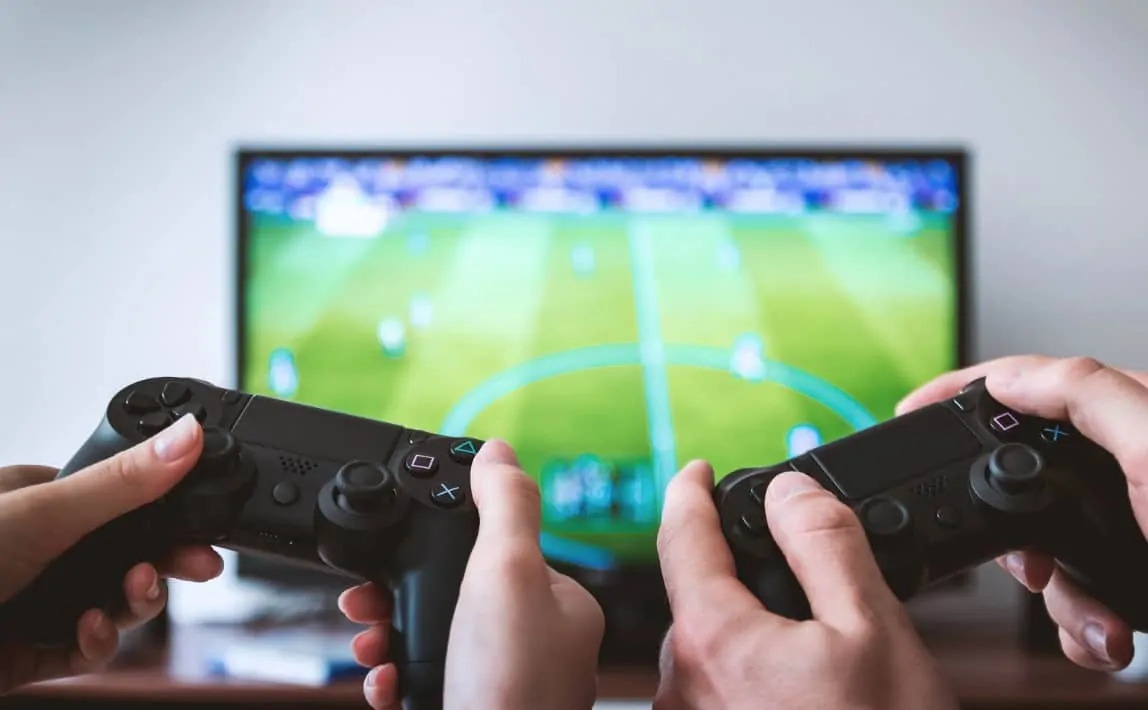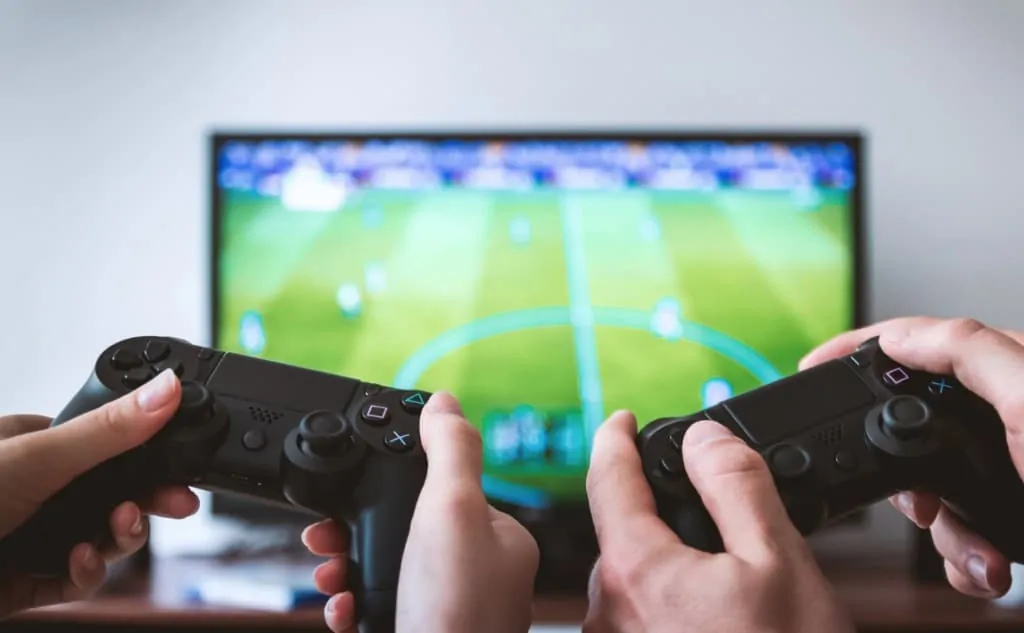 And, that's why YouTube will pay you: you become a platform for exhibiting adverts by external companies paying for the space. Much like adverts on live television.
However, this is not the only way that you can make money through YouTube videos: external companies can choose to sponsor you and people can donate through live video streaming.
All-in-all, this can be a very successful revenue stream and a great way to find how to make money by gaming as long as you cater to your audience, remain consistent, look at the SEO (search engine optimization) data and keep playing.
✅ Video game tournaments for money
Most games offer tournaments to their users, which are often live streamed out to global audiences or played on local platforms.
There're many games that offer tournament gameplay and if you're in for a battle, try your weapons out. They can reach from Call of Duty on the Xbox all the way to DOTA 2 on the computer. And, some have been known to give out hefty cash prizes.
Although it is not a steady revenue stream, engaging in tournaments if and when you can, could result in some nice bonuses throughout the year.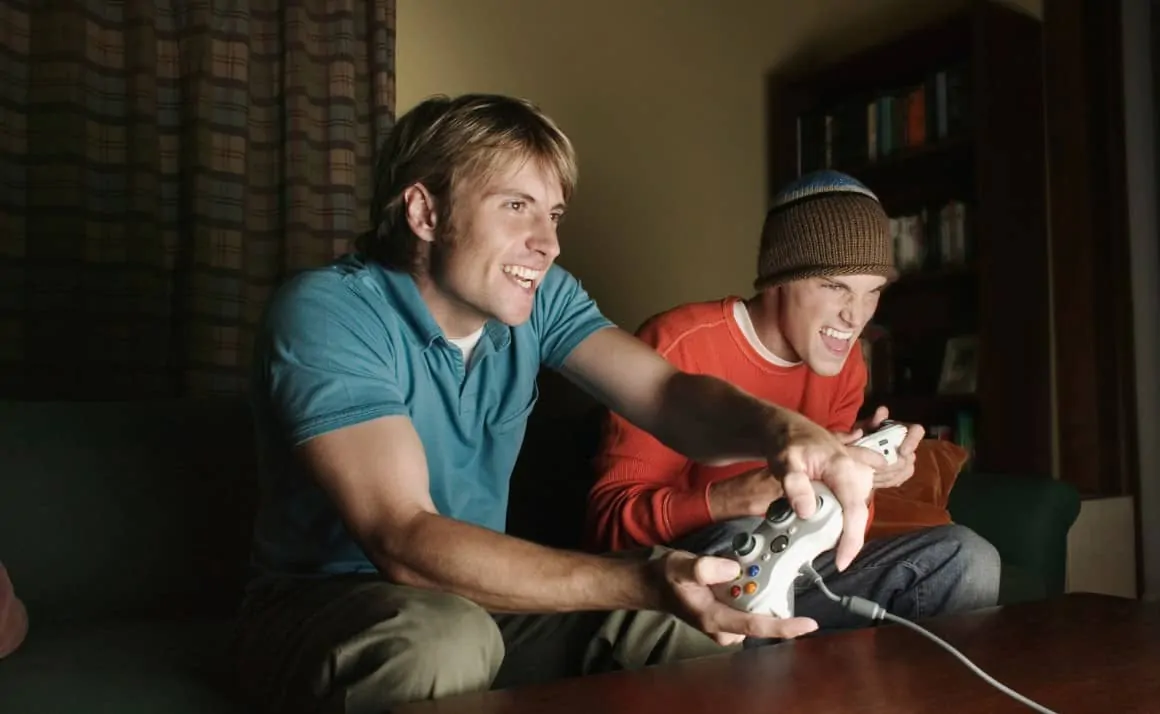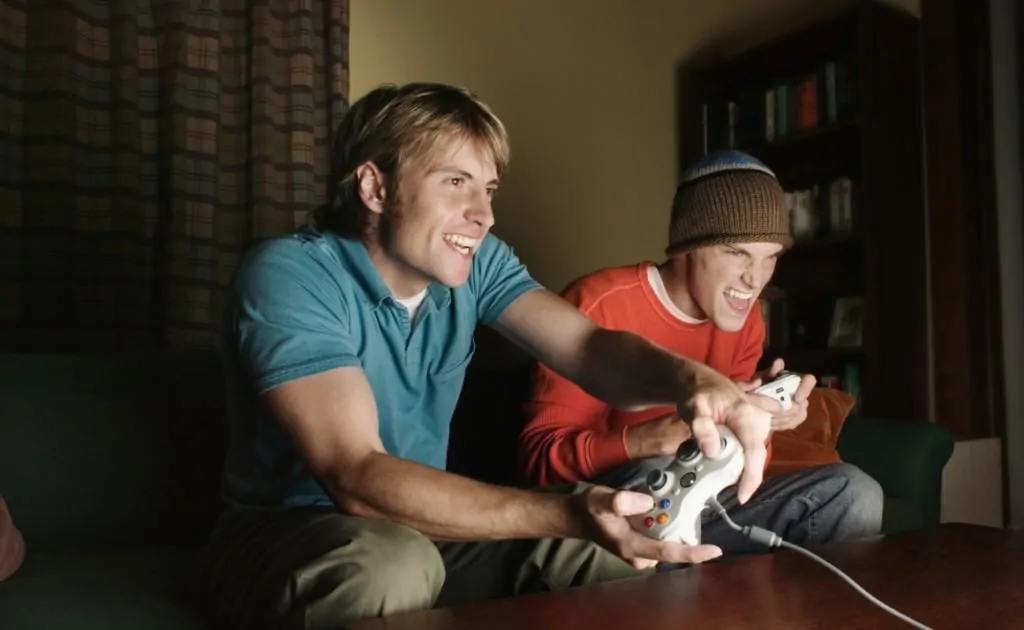 If you're struggling to find a tournament, there are plenty of websites that tell you where tournaments are running and will group you in teams depending on the gameplay mode: for example, CheckMateGaming.com.
Or, if you're more for real-life gaming, you could always search for your next gaming convention. In the UK, for example, a popular gaming convention that offers BYOC (bring your own computer) tournaments is hosted every year in the Birmingham NEC.
Just recently, young American Kyle Giersdorf won a $3million jackpot after winning a Fortnite tournament in New York.
But, that's nothing when you compare to the net worth of the gaming tournament industry as a whole. In 2019, global gaming tournaments and E-Sports generated over $150billion n revenue. So, try out a tournament to dip your hands into the money jar.
✅ How do esports tournaments make money
Much like tournaments, if you game regularly with a particular platform or game, you could find yourself taking a seat with the biggest eSports teams in the world. Or, if you already have friends that you work well with, create a brand and enter into tournaments and world-first championships.
If we take a look at the online MMORPG World of Warcraft (WOW), we see that with every patch, expansion or new release, there are new bosses and mobs for gamers to take care of. However, prior to release, gaming tournaments and races to become 'world-first' will take place, often being live streamed over platforms such as Twitch.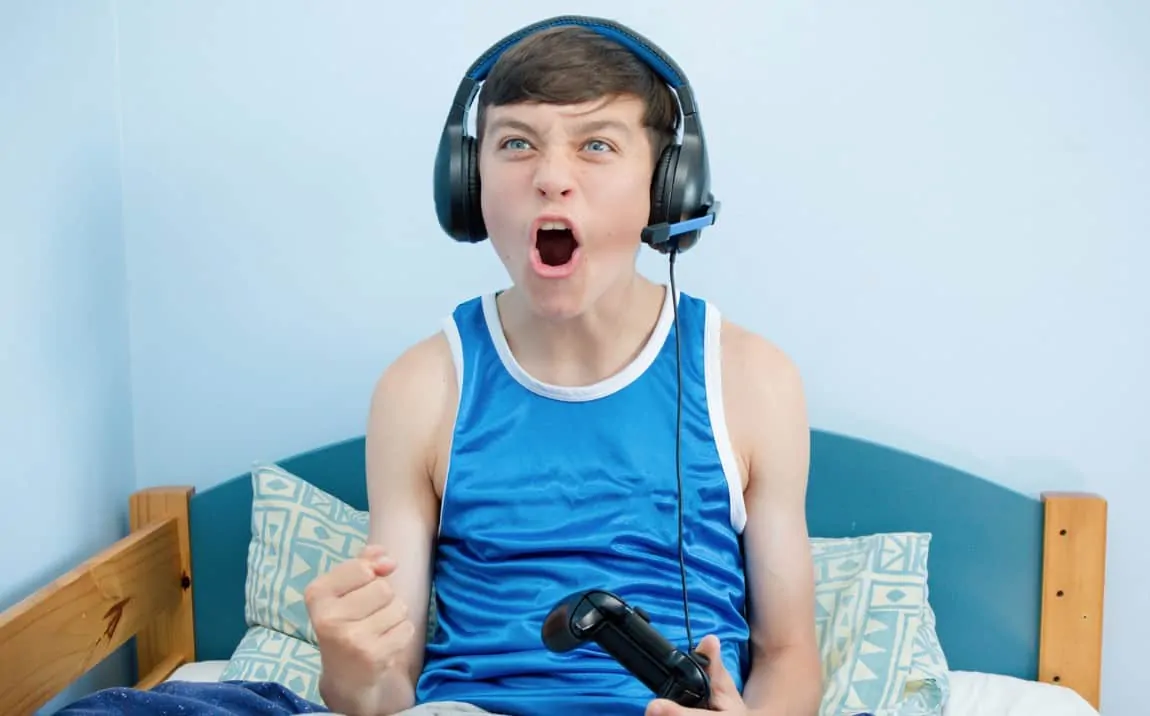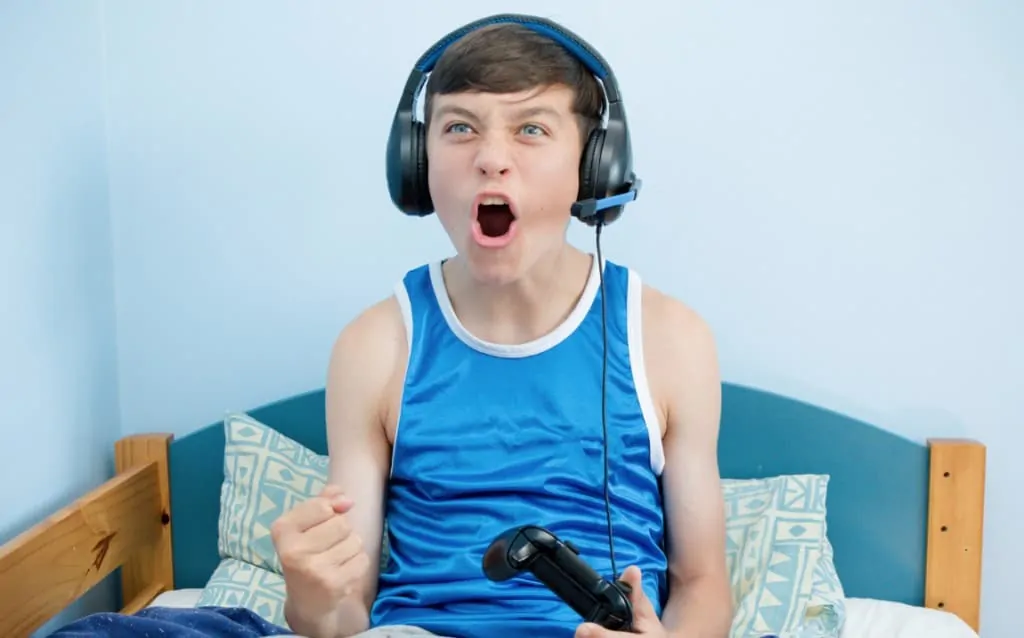 Let's consider 'Method'. The eSport team began in 2005 as a WOW guild in the UK. With time on streaming channels and building a following, they generated a name for themselves and began to be invited to the WOW world first tournaments.
Since then, they have been involved with sponsorships, merchandise sales, promotional deals, winners cash prizes, purchasable guides, and more.
Even Goldman Sachs have estimated the eSports industry to become a $2.96billion stream by 2022. While individual players are estimated to gross around $1000 to $5000 per month depending on the game, the team and the player.
So, as long as you know your stuff and you work well in a team, it might be worth auditioning for an eSports team in order to make money playing video games.
✅ How to become a video game journalist
Alike many other journalism sectors, it will bring in an average salary, but it can be consistent. And you can do what you enjoy simply by playing video games.
If you love to record gameplay or write about the specific style of a game in a review, then this might just be the industry for you.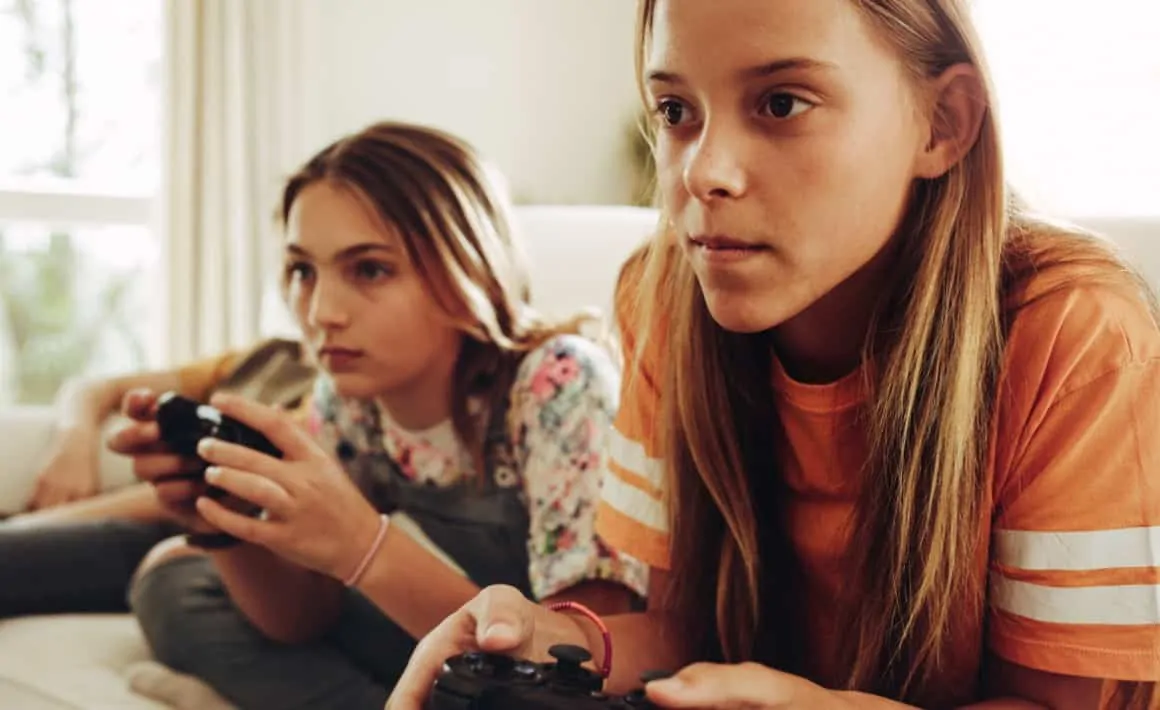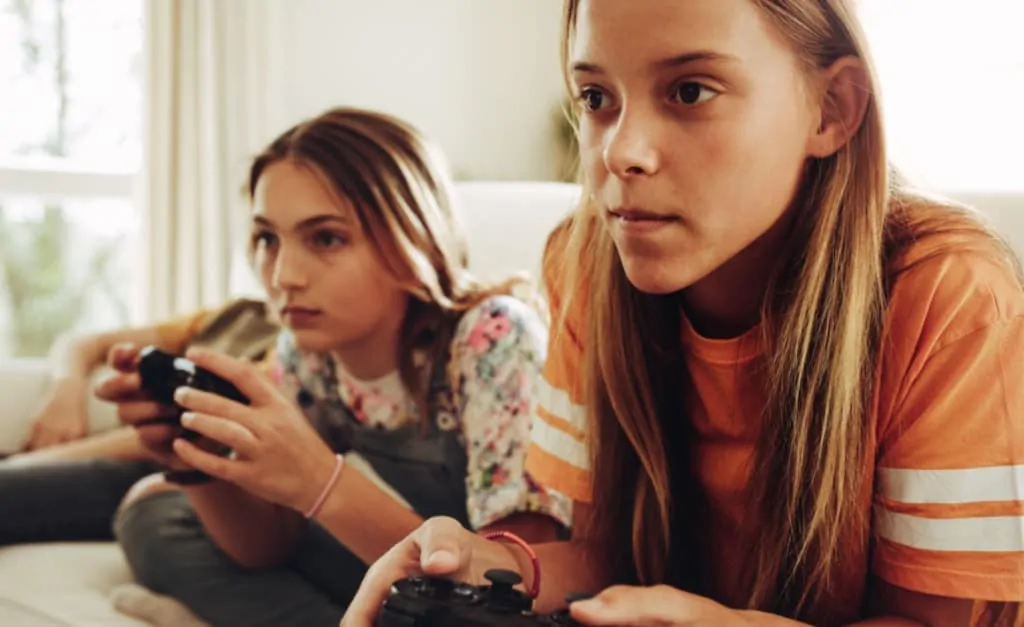 There are hundreds of online magazines dedicated to reviews, gameplay and normal game articles. Here's a small list for you to have a look at:
Retro Gamer
The Official Xbox Magazine
The Official Nintendo Magazine
Edge
Game Informer
PC PowerPlay
PlayStation Official Magazine
PC Gamer
Minecraft World
3D World
Of course, each of these magazines have their own specific audience, so you may need to become a freelancer, trying out new games on all platforms and selling your articles individually.
With this, you could also choose to play free online games to earn money rather than paying for consoles and specific games. However, this would increase your viewer-pool and your chances to get rich playing video games.
But, keep an eye out on the marketplace in case the right job in the right magazine pops up.
This YouTube video will how to get started in video game journalism.
✅ Consider Creating a Brand and Selling Merch
If you have already created an online presence for yourself by playing games, then you may want to ramp up your revenue streams by generating a brand and selling merchandise.
This pairs well after already engaging with one or more of the above activities. So, if you are a YouTube gamer, Twitch streamer, part of an eSports team or a recognised gaming journalist. You would be able to create specific branding that your 'fans' and audiences would purchase.
Here is a non-exhaustive list of the types of popular merchandise that other gamers sell to their fans, but don't hold back on your creativity!
Hats
Mugs
T-Shirts
Jumpers
Hoodies
Coasters
Bags
Backpacks
Stickers
Magnets
Notebooks
Stationary
Slippers
Console/Controller vinyl covers
Books and eBooks
Socks
The best way to feature these products would be to have a dedicated website linking to; you, your achievements within the gaming community and your merchandise that people can buy to feel closer to you. Not only this, but if you are part of the YouTube video or Twitch streaming communities, you can promote all of your merchandise by using them in your videos.
And, there's no need to worry about approaching companies and paying out for large batches of goods before you can begin to make money.
Revenue gurus from around the world have always advised towards the use of drop-shipping for merchandise no matter what sector you're in. Meaning, whether you're asking how to make money by gaming, by vlogging or as a side hustle, drop-shipping is a highly rated service.
When it comes to drop shipping, all you need to have ready is your logo. When this has been finalised then find yourself a platform like RedBubble.com and start pasting your logo on everything. A commission will be taken by the site whenever you sell an item and not a moment before!
✅ Become a gaming coach
If you're a whizz at gaming where tips, tricks and the body count is an innate process of button pressing, then why don't you consider teaching others as a way to make money by gaming?
There are various ways that you can do this: it could be on a freelance basis or by being an employee of a brand, games design company, or console business.
As well as this, you could be offering simple in-game customer service or providing analytics for another players game-play.
Have a little look at the video game coaching jobs in your area. As they operate online, the majority of these jobs will offer remote working options, so you could be anywhere and working from home.
On the other side of things, there's international freelance platforms such as Fiverr. You'd create a gig with various order types and offer clients the possibility of providing tips for the way they play, giving them insight into how a specific game works or looking at how they can improve their gear.
Although it wouldn't be a large earner straight off the bat and its nature of freelance doesn't guarantee consistent orders, it's certainly an avenue to explore if you're trying to make money by gaming in ways you love and enjoy.
✅ How to create a game and make money
One way that any gamer who loves the ins-and-outs of games, coding and how they operate, is to try and become a game developer.
Of course, there are indie game developers who create and manufacture their own game and in-house employees who implement new play in existing games.
As a game developer you'll be able to test out your game consistently to check for flaws and lagging. But, it's truly the fun of developing your own game that would have to entice you into this industry.
Unlike YouTube videos and Twitch Streaming, the revenue streams are not as clear. You'll have to put in hard hours with a good idea in order to craft a game that you and the masses would want to play. For this you could look to inspirations such as Minecraft's founder Markus Persson; he was eventually bought-out by Microsoft for an enormous $2.5billion.
However, it should be noted that Markus set-out to build a game entirely for fun, not intending to make money out of the endeavour (but, did). This is important because he didn't look to audience demands or current gaming trends. He created a game like no other (after spotting a gap in the game play market).
So, if you're going into the game developing arena with the sole intention of making money: try to implement data analysis from current trends. Or, become part of a team within notable companies such as Blizzard, Ubisoft or Nintendo, first.
If this is how you'd like to make money playing video games but don't know the first thing about coding or gameplay design, then consider using training platforms such as the Open University or Udemy. They provide flexible and distinguished courses that would streamline your career.
✅ Gaming beta tester
This must be one of the most sought-after ways to play free online games to earn money. It allows the player to become part of a community, provide noteworthy feedback to the game developers and try out never-before played games.
One of the benefits to earning money through being a beta tester is that you don't need to be a face of anything; there's no need to make YouTube videos or create a brand. Which, we all know can be a very daunting prospect; you need to remain charismatic in order to engage audiences for the money to continue rolling-in.
However, with the beta testing, you only need to return game play information and coding tips back to the developers. Sometimes, you may also get to play alongside other beta testers when group work is needed, meaning you get to see the social aspect, too.
To get started as a beta tester you will almost certainly need a game play tester's resume. Meaning there would be a lot of volunteering and offering free freelancing testing jobs, first.
Sites such as BetaBound.com and PlayTestCloud.com offer users the ability to sign up and test whichever games they want without charge. You'll be emailed with a new game or DLC and you have the choice to test the game.
You may be asked to participate in NDAs (non-disclosure agreements), so make sure not to give away any legally binding information on your resume.
Then, the next step would be to approach some of the companies that you'd like to work with the most; for example, if your favourite game is Call of Duty, then go ahead and contact Activision.
The main point of your job would be to provide feedback on your gaming experience; the good the bad and the ugly. And, you could be earning more than $100 per hour for your time testing.
You'll be requested to try and break the game, which can be heaps of fun for those who like to test the boundaries of games but often find themselves somehow floating mid-air unable to do anything apart from '/dance'.
However, we have to mention that becoming a beta tester is not always easy. As it is one of the most in-demand careers for gamers across the world, there is a large pool of potential reviewers in line. Make sure you have developed your resume as a beta tester and find ways to stand-out by taking online short-courses through companies like Unreal and Udemy.
✅ Make money by farming games
So, when we say 'farming' we don't mean real life agriculture. Money doesn't grow on trees, you know.
What we do mean is that many people turn to in-game farming when looking at how to make money by gaming. In-game farming can come through various streams such as collecting in-game currency and then sold for real-life currencies online.
This occurs across a variety of games, including:
World of Warcraft
Counter Strike Go
RuneScape
Animal Crossing New Horizons
Fallout 76
Fortnite
PUBG (Player Unknown's Battlegrounds)
Rocket League
Roblox
Rust
DOTA 2
Borderlands 3
Fifa
GTA V
Madden
Warframe
Pokémon Sword and Shield
Diablo
So, if all you want to do is play and make money playing video games, then hop onto your gaming device (phone, computer, Nintendo device, Xbox, PlayStation, etc.) and farm.
With websites such as G2G.com, eBay.com or GameFlip.com you can look at what the most popular trends are and what is most in demand. Then, it's up to you to find these items and get them listed.
Items that you could farm fluctuate from game to game but can include; in-game currencies, skins, items, boosts, accounts, high-level characters, bases, emotes, top-ups, and coaching.
Of course, here at Debt Free Family, we have to make sure that you are making money through safe and secure channels as well as through honest means. With that in mind, please check the terms and conditions of each game prior to farming for items. Some games advise against the use of farming as it may result in accounts being frozen and assets being removed.
Otherwise, when you're farming responsibly, you can become one of those gamers making money as an extra hobby for weekends or just as a top-up here and there. One of the biggest benefits is the lack of commitment, contract or expectation.
And, there you have it. 10 things that you could consider if you've begun to ask yourself how to make money by gaming. As mentioned earlier, you don't have to take up every revenue stream, but the more the merrier!
And, if you're looking to get rich playing video games, head for the big-ticket revenue streams such as becoming a YouTube gamer. Once you have built a subscriber-base and a brand, then it will automatically open up many more avenues for your gaming career. Including journalism, being invited to beta test games and having merchandise organised on your behalf.
But, most of all; make sure you're having fun. As a gamer you (presumably) enjoy being able to experience game play at your pace and collaborate with friends. Yet, there's the potential that if you make it into a job and get rich playing video games, you could lose a hobby in the process.
Game responsibly, have fun and test the waters in these 10 ways you could learn how to make money by gaming!