* We sometimes use affiliate links, so we may receive a commission, at no cost to you, if you make a purchase through a link. Check our disclosure for more info.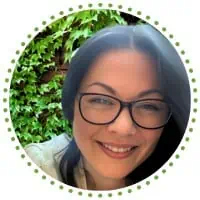 I'm Steph, mum of three! 👋
Here, I share practical insights on making (and saving!) money. With a knack for budgeting and a passion for financial freedom, I've picked up lots of tips & tricks along the way. And I can't wait to share them with you here!
Wondering how to save money on dog food? You're in the right place! Anyone who owns a dog knows that it isn't cheap to feed a dog. Dog food prices vary considerably, but it's possible to find great deals on brand name and generic dog food if you know where to look.
Related: The best dog food subscription boxes UK
Grab A FREE Month of Tails Dry Food For Your Dog HERE!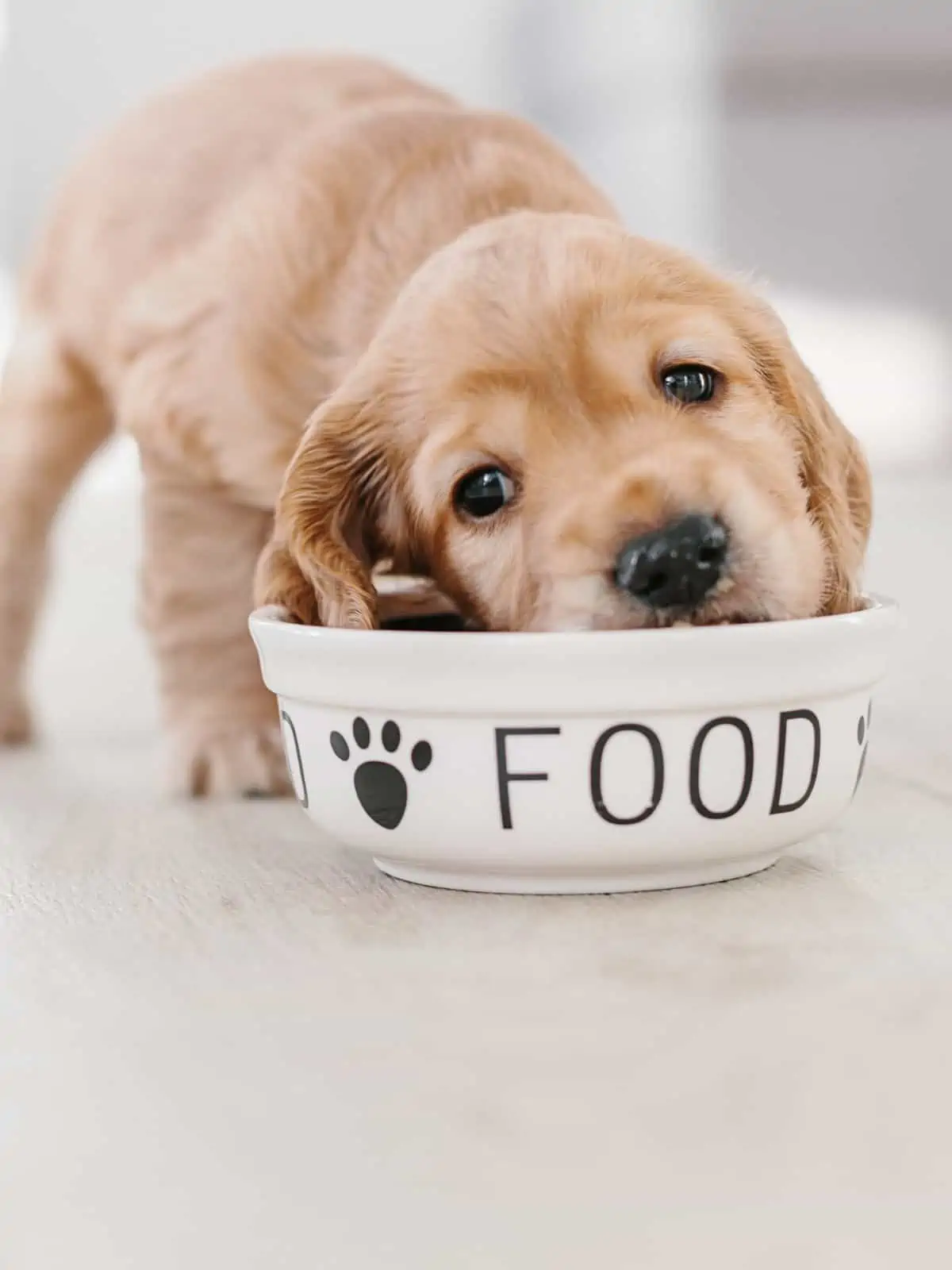 Save Money On Dog Food
Would you believe that 9% of us Brits spend more on our pets food than we do on our own food?
According to Companion Life this statistic reflects new trends like Raw food alongside pets being seen more as equal family members than pets, meaning we treat them accordingly.
And I get this to an extent.
We have a dog (and a cat!) and I'm aware of what he eats. However, when times get a little tough and your budget could do with tightening, saving money on your dog food bill might be something you want to look at.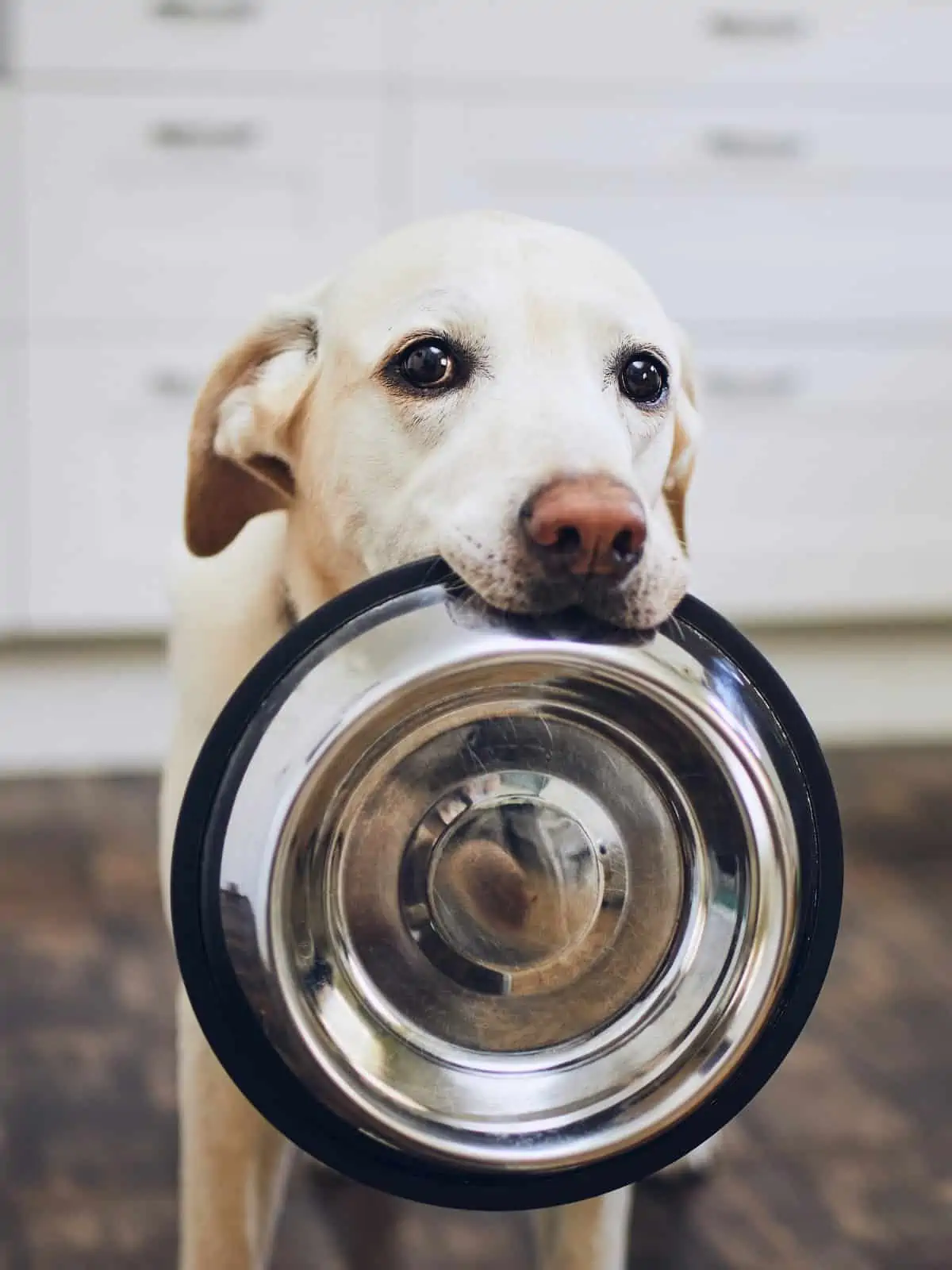 Products we spend a fair amount of money on are always good places to start looking at ways to save money, and so if that sounds like something you'd be interested at doing, we've put together some ways you may be able to lower your pet food bill.
*Before changing your dogs diet, check with your vet to make sure the changes won't affect any prescription or medications your dog might be on. Dental care in dogs is also another consideration to be aware of.
Reducing Your Dog Food Bill
One of the first things I'd say is that lowering your dog food bill doesn't mean you have to lower the quality of your dogs food. Of course you could do this, but with many of us not willing to do this, it's good to know it's not the only way to save some money.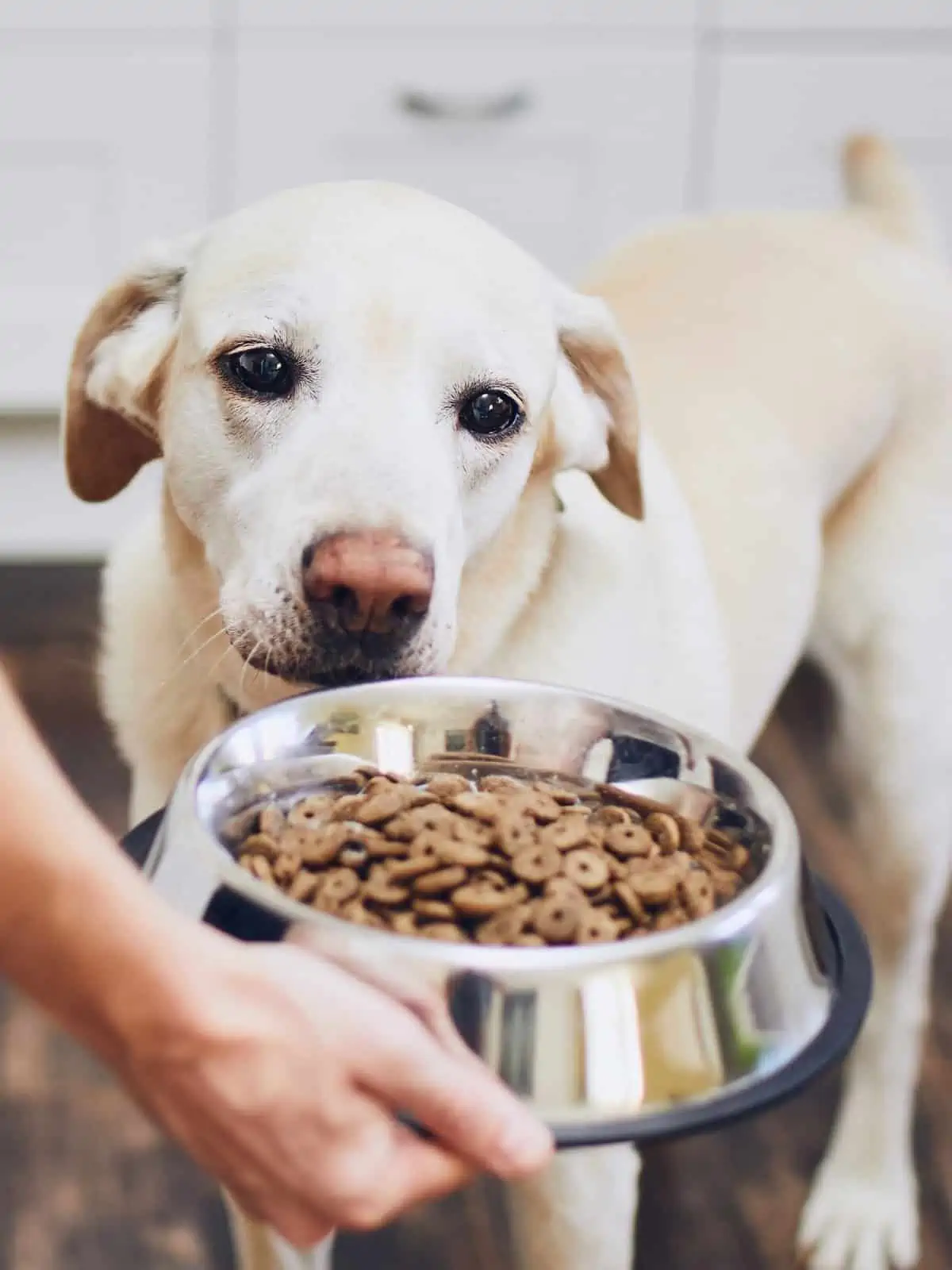 Poor quality dog food could also lead to higher vets bills and so this wouldn't be a great way to save money. Anyone who has a dog knows vet bills are considerably more than dog food and so that's not where we're heading!
Let's dig in and see how as beloved pet owners we could lower the expense of feeding the Pooch!
More Posts You Might Like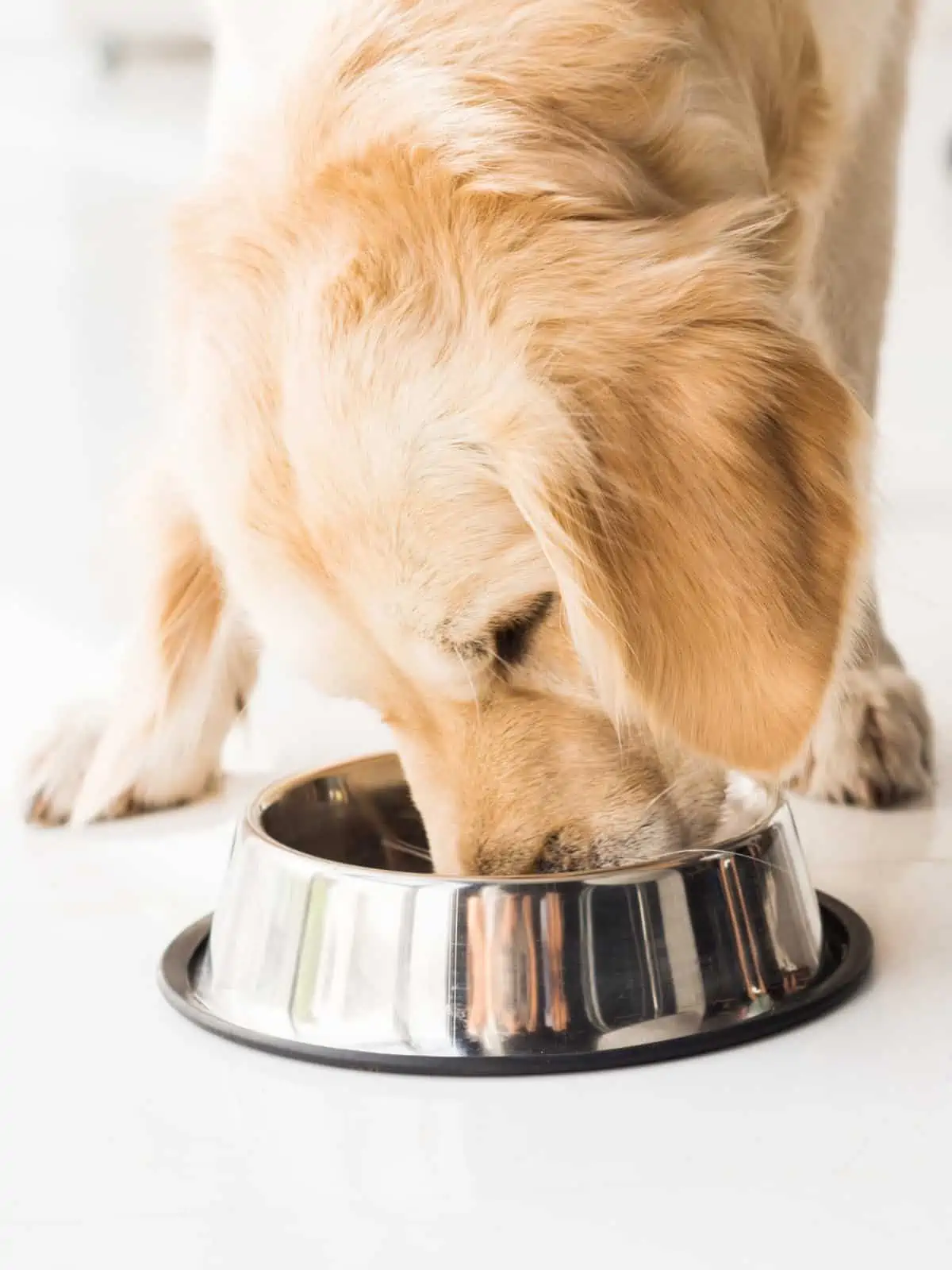 Try A Dog Food Subscription Service
Get a FREE Tails dry food trial here.
The jury was out on dog food subscription services for a while for me. I figured they'd be far pricier than buying the food from the shops myself and so for a while I ignored them, despite their frequent adverts!
However that said, I eventually tried Tails dog food subscription service and I love it (so does the dog, honestly!).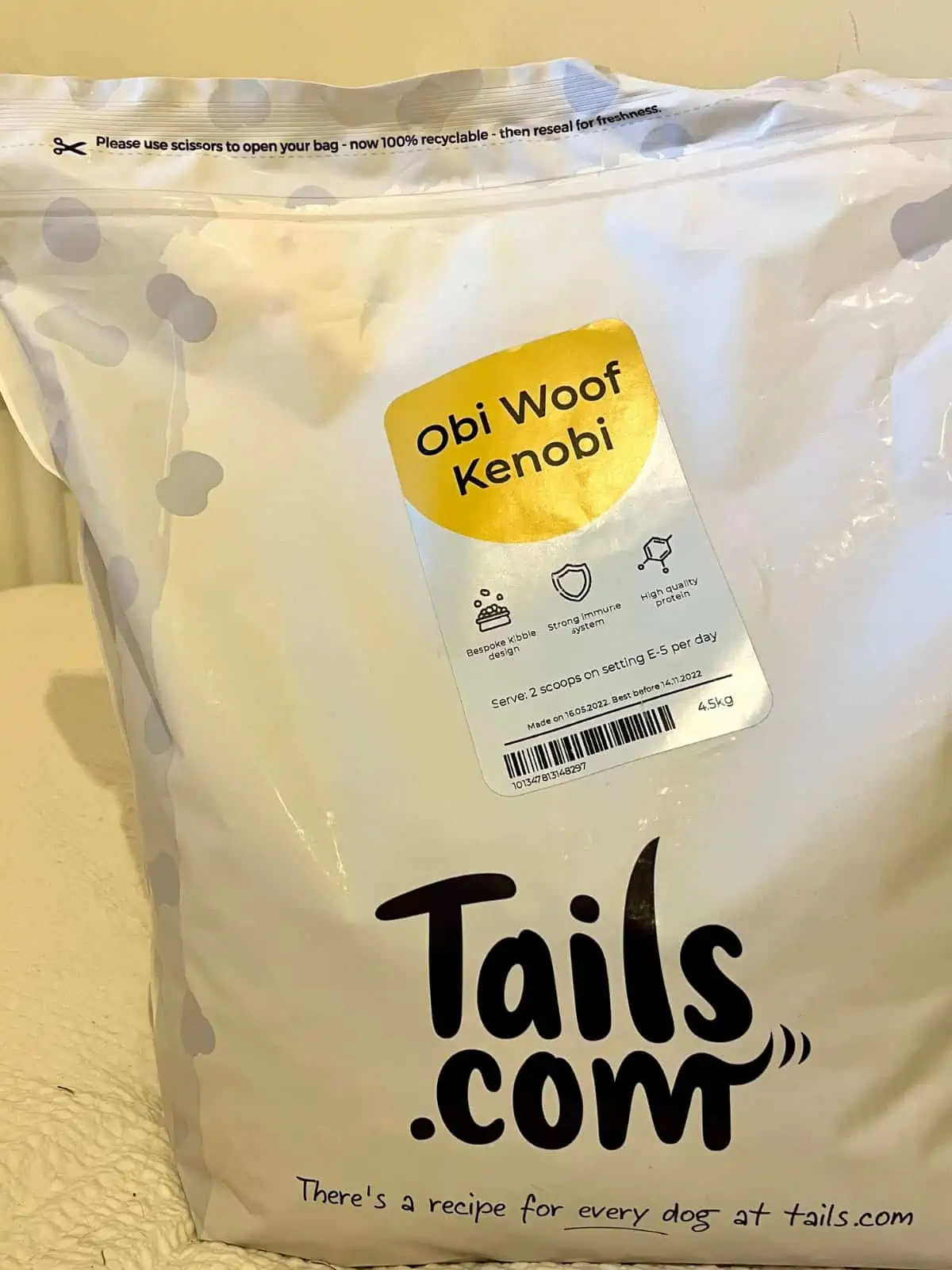 Check the price you may monthly and work out your overall spend, and then see how a subscription service with auto-ship would work out for you. You can also adjust your future orders to suit your dog ahead of time so you only get what you need.
The other fab thing about a dog food subscription services is that you never run out. They arrive on your doorstep right on time :)
Buy Dog Food Online
Planning ahead and 'meal planning' for your dog can work just as well for your pets as it does for your human family.
One of the most expensive ways to buy dog food is from convenience shops, we've all been there, it's dinner time and you've run out of dog food. Cue a dash to the shops, where it's often double the price.
Planning ahead means you can order online and find either a good deal or the very best price you can find.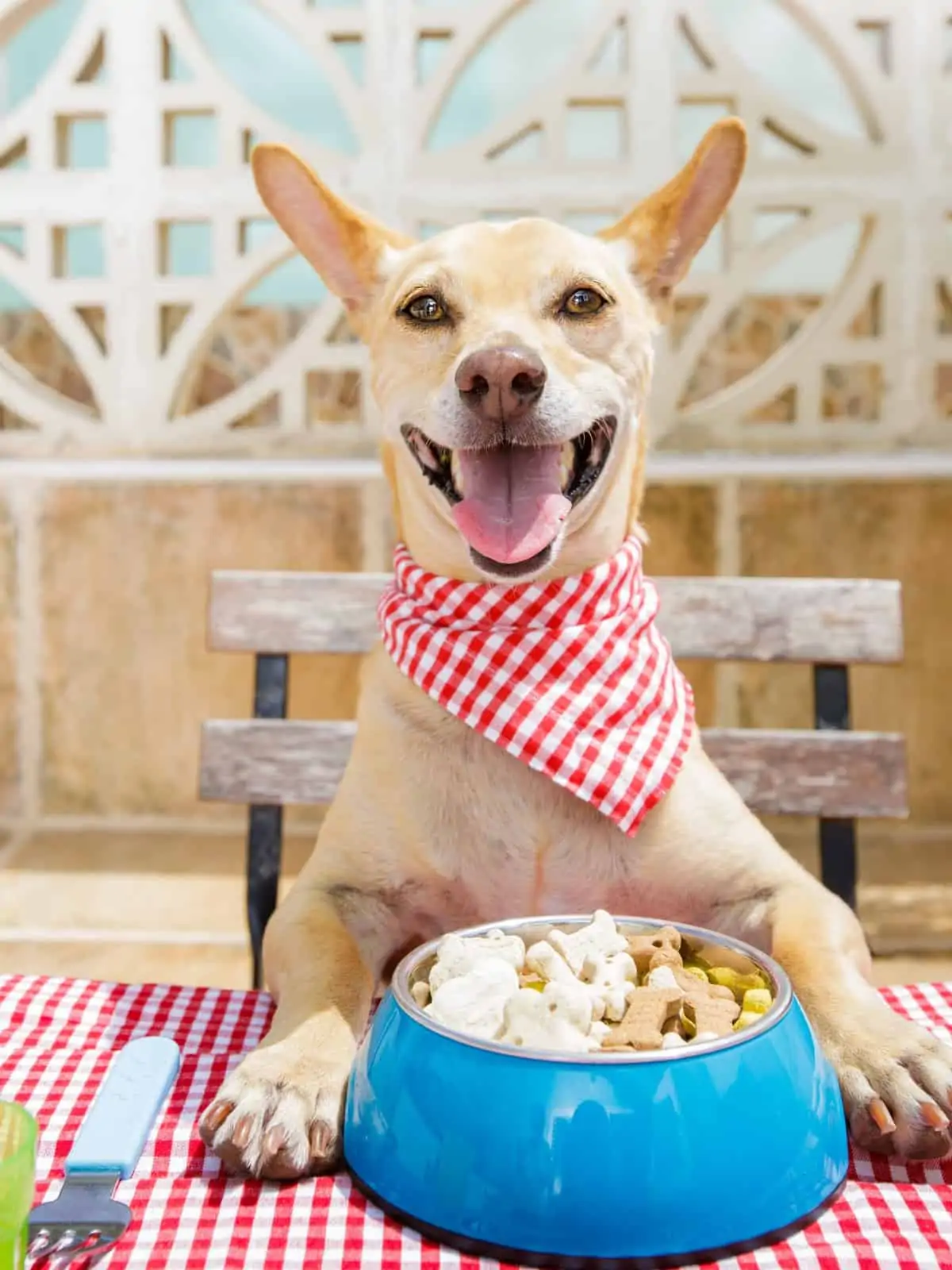 Buy In Bulk
Alongside buying online goes buying in bulk.
I know it can be hard to find the cash to buy in bulk but it's nearly always cheaper to buy bigger bags and packs of dog food than the smaller ones. And the bigger the bag the more you save.
I've found going to pet supply shops, the ones that sell not only dog food but all animal food, are some of the cheapest places to get dog food, including all the usual pet food brands. They're usually in bulk, and the prices are often cheaper than the supermarkets and even some online pet stores.
A bonus to this is that they'll sometimes deliver for you, check there's free shipping of course, if there's not that'll cancel out some of your savings, but if you'd struggle to carry a huge bag of dog food home this might be useful to you.
One thing about buying in bulk from pet stores: Make sure your dog will eat the food before the use by date. Dried food can have a fairly long use by date but still check, wasted food is not money saved!
If you're looking online don't forget to check places like Amazon and Costco for their prices.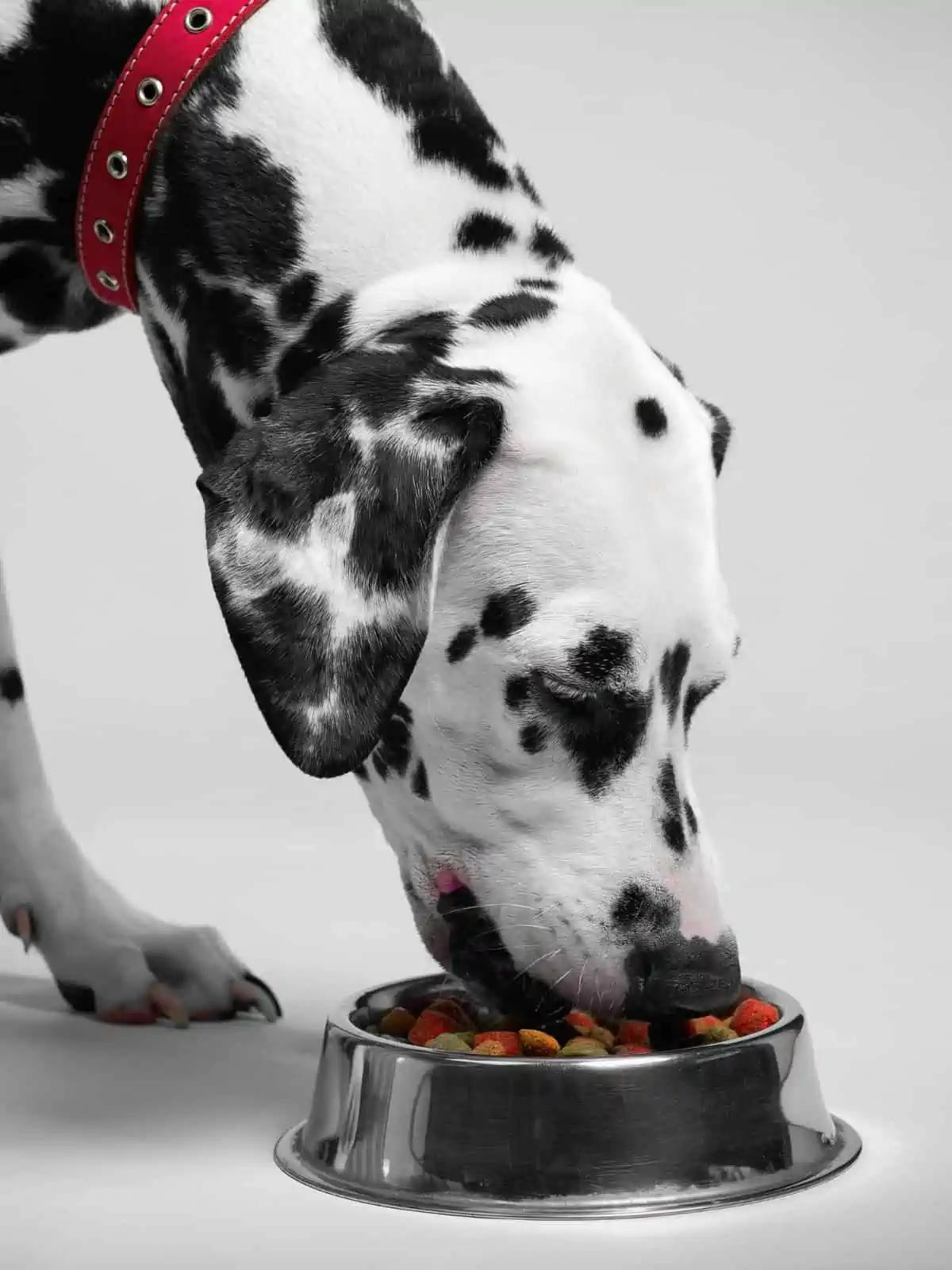 Create A Local Bulk Buying Group
If you're unable to buy in bulk yourself, why not think about starting a local group of dog owners who can club together and buy in bulk?
With an estimated 13 million dogs in the UK there's bound to be lots of them near you and who doesn't want to save some cash?!
Try local community groups, ask at your kids schools, even if there's only one or two other people in your buying group, you'll get the discount benefits of bulk buying without having to spend out the whole amount on your own.
Stock Up When There's A Dog Food Offer
Sometimes supermarkets and online shops have some really good offers on. This is the time to stock up, checking the sell by dates and making sure Fido will get through all the food in time.
Looking out for offers means you can keep feeding your dog his usual food while saving money. And that's the name of the game!
Use Coupons
When you buy dog food, if you use a loyalty card in the supermarket and they track your shop, you might well find some dog food vouchers or discount codes coming your way.
Even if there are no pet food discount rewards coming your way, you could consider saving up your loyalty points to pay for your dogs food, reducing the cost that way. You might not be able to cover the full monthly cost of your dogs favourite food but you could definitely make some savings if you use your loyalty card regularly in the same store.
But they're not the only places to find dog food vouchers. Big stores like Pets at Home have email lists you can join and you may get send vouchers, check for promo codes in your vet when you're there, or simply do a Google search online for dog food vouchers to see what you can find.
With so many dog food manufacturers competing for customers, discounts and vouchers are often used to get us to try new products. And we save cash at the same time. Yay!
Use Cash-Back Apps
Dog food or anything else, check cash back apps! Sometimes you'll find a cash-back offer and sometimes you won't but it's always worth checking.
There have been times when I've checked the cash-back apps I belong to and although there's an offer, the overall price is higher than I could find elsewhere so I'm not really saving any cash at all.
If you find an offer you'd like to use spend a few minutes making sure it's really the lowest price around.
Try Supermarket Store Brand Dog Food
Sometimes supermarkets own brand dog food is made right in the same factory as the very same brands we all know and love.
It's worth spending a little time checking the labels on dog food, it might just turn out that the meat content etc…of the supermarket brand is the same as the branded one you usually buy.
Shoppers have become more savvy in the last few years and know what to look for on labels: Supermarket own brands know this and lots have upped their game and now their value brands rival the better ones to some extent.
The only way to know is to read labels so you can see the ingredients. Boring? Yes a little. A good way to save cash? Absolutely!
Limit Wasted Food
Food waste doesn't happen only to humans. Many of are driven mad by food waste. Having 3 kids and a household of 5 (and two pets!) means we do some fairly large food shops. Try, try, try as I might we still find occasionally we have food waste.
It's the same story with the dog. I've got better at giving him smaller amounts and then topping up is he's still hungry afterwards but often (usually?!) he calls the shots and I find there's dog food waste.
Have I found a solution to this? I have not :)
Except to say if it's happening often then keep reducing the amount of food you're feeding him. We give our dog a mix of wet and dry food and so once it's been out for a while it becomes dry and there's no chance he's going to come back for seconds later on.
Now, I take up the food as soon as he's eaten what he wants and cover it with a little food wrap to stop it drying out.
Make Your Own Dog Food
When we first become dog owners, much like having a first baby I had visions of what our beautiful little puppies feeding time might look like. I has read about making your own dog food and it seemed like a good, healthy option and not really all that hard at all.
What I will say is that while we now always buy the dry food, if I've made something for dinner that the dog can eat (no garlic etc…) then I mix some with his dried food and save on the wet food that way.
However, I don't go out of my way to cook for him :)
Your Local Butcher
Don't forget about your local butcher! Ask them for any scraps you can buy cheaply, or bones you could use.
Even if you're not going to make your own food, check the prices your local butcher charges for any meat you could use for your dog to top up the wet dog food you're buying from grocery stores.
Is Homemade Dog Food Cheaper?
Well, home cooking dog food recipes is not hard and it is a healthier option.
But….I did not find it to be cheaper at all. Now this is purely my opinion and I know it's not all about the money, keeping the dog healthy and out of the vets is the other side of the story but for the purposes of saving some cash, homemade dog food can actually be pretty pricey.
I guess it depends on what you're going to feed your pup.
The other reason I decided against homemade dog food in the end apart from the money aspect was the nutrition and best protein source etc….
I didn't know what he needed to be fully getting everything nutritionally, and with 3 kids, learning about it unfortunately wasn't top of my list.
There are a a ton of dog food homemade recipes online if you want to see if you could save yourself some money feeding the dog this way.
The Spruce has a great post on homemade dog foods and treats, they're quite fun to make and the kids loved to help out. Make sure you tot up what you're spending on ingredients though so you can see if the cost really is cheaper!