✅ How to save money on food UK
Knowing how to save money on food is one of the best ways you can save money each month.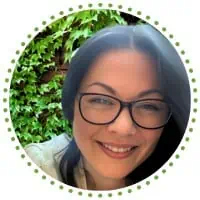 I'm Steph, mum of three! 👋
Here, I share practical insights on making (and saving!) money. With a knack for budgeting and a passion for financial freedom, I've picked up lots of tips & tricks along the way. And I can't wait to share them with you here!
Food bills are often one of the biggest expenses a family faces and if there are ways to get your food for less, it's well worth knowing what you can do to make these savings happen.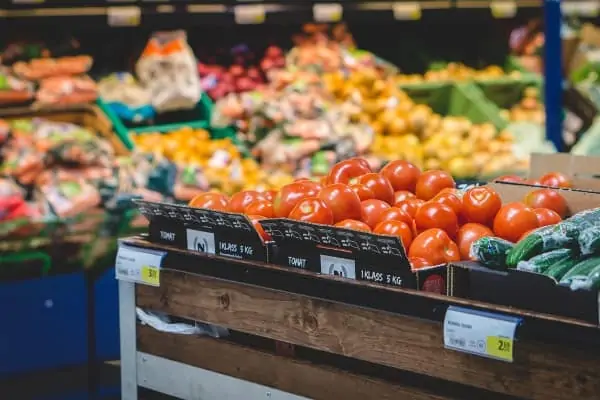 ✅ How can I spend less money on food?
With the average weekly food cost for a UK family being slightly over £92, finding ways to get that cost down might be very welcome!
It's so easy to rush into the local Tesco express round the corner or Sainsbury's Local up the road, but saving money on food need a little organisation.
Putting some basic rules in place will help to stop those impulse buys when there's nothing in the house and people need feeding.
There are two golden rules of saving money on food shopping and once you've got these nailed, the rest falls into place.
Meal plan – Meal planning is the first step towards potentially halving your food bill each week. And it's not just main meals, you can plan packed lunches, puddings, snacks, anything you like
Batch cook – Batch cooking follows meal planning, as in you're going to batch cook the meals you've planned earlier
There are endless hot, healthy main meals you can cook in double batches that don't cost anywhere near double the price to make.
Bulking out meals with beans, or pasta, can make the meal twice for hardly any extra cash. Keep the second meal dated in the freezer and use it when you've not got time to cook one evening. No last minute trips to a convenience store needed!
Planning your meals in advance, whether that's packed lunches, snacks or meals, means you've got time to shop for the cheapest ingredients. It's a double saving, cheapest ingredients and batch cooked meals for less. It's a win-win!
✅ How can I save money on my food bill?
There are a number of tried and tested ways to save money on the food shop. Tried any of these?
Downgrade the brand – try the supermarket own brand version of products. They're often a third of the price of branded goods. It's an easy saving
Make the most of loyalty card schemes the big supermarket brands run. Collect Nectar points? Use our Nectar calculator here to check your balance
Always set make a shopping list before you shop – never leave home without it
Know what you're spending having made a budget
Take cash shopping – leaving your card at home and taking cash means you're super aware of what you're spending. No one wants to not have enough and be holding up the queue!
Use your loyalty points to bring the end bill down – but don't buy items just because they're offering you points!
If the prices are reasonable and someone in your house is a student (doesn't need to be university level!) then use the student discount card in supermarkets that offer it
Only buy the 3-4-2 offers if you can either freeze the extras or you know you're going to use the item
Popping into the supermarkets when they're discounting the nearly out if date food means you often find some serious bargains. A couple of hours before closing time is a popular time to reduce food, or if your supermarkets 24 hours, ask what time they start discounting
Get your basics in budget supermarkets like Lidl or Aldi. Their prices are amongst the very lowest on many basic products in the UK
Don't remain loyal to one supermarket – shop wherever's cheapest
If you get discount vouchers on your next shop, see if they make sense when you're meal planning for the following week
Buy frozen vegetables – they're often frozen quickly keeping the nutrition intact, they're way cheaper and they don't fester in your fridge waiting for you to use them
Consider having one or two non meat days a week – the savings are huge and it gives you a chance to use up any unused veg in your fridge
Think about planning your meals around the left overs they'll produce – make a huge pan of mash and you could have bubble and squeak leftovers for breakfast all week. Yum
A slow cooker like this one is perfect for winter stews and comfort food – you can use less common cheaper cuts if meat and they'll come out…delicious
Get the kids growing lettuce on the kitchen windowsill, use the leaves for the packed lunch sandwiches
Swap Take-Aways for Fake-Aways – they're healthier and cheaper
✅ How much money should you spend on food in a week?
There's no hard and fast rules that tells us what we should be spending on food each week, but if money's tight, your food shop is a good place to look and see if any savings can be made.
Many of us believe that cheaper food is of a lesser quality, something that is simply not always true. Lots of money saving families actually are able to buy better quality meats, using less common cuts and new cooking methods.
It's possible to eat way better, for way less!
Recent posts