✅ Mr. Jeremy Fisher 50p
If you've got your hands on a Mr. Jeremy Fisher 50p coin, you're probably wondering what it's worth, and if it's rare.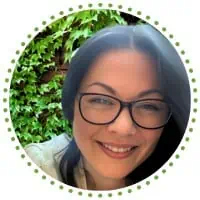 I'm Steph, mum of three! 👋
Here, I share practical insights on making (and saving!) money. With a knack for budgeting and a passion for financial freedom, I've picked up lots of tips & tricks along the way. And I can't wait to share them with you here!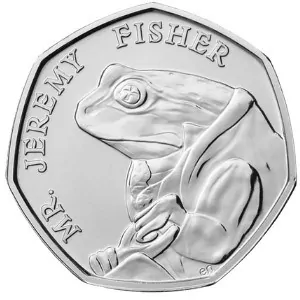 Issued in 2017, this Jeremy Fisher 50p coin features Jeremy Fisher in his rain mac.
There were 9,900,000 (million) of these coins minted, and have become highly collectable since they were issued.
✅ Jeremy Fisher 50p
Inspired by the British countryside, Beatrix Potter wrote 23 little tales of adventure. In 2016, The Royal Mint created a collection of 50p coins to celebrate the life of Beatrix Potter.
Even though there were a lot of these coins minted, if you come across one, it's worth holding onto it, even if you don't plan on selling it anytime soon.
Coins get taken out of circulation because collectors get them and hold onto them, as do people, and coins get lost or damaged and taken out of general use.
✅ How much is Mr. Jeremy Fisher 50p worth?
This coin is currently reaching between £3 – £4 at online auction.
Some information on the Jeremy Fisher 50p coin from The Royal Mint
| | |
| --- | --- |
| Denomination | 50p |
| Alloy | Cupro-nickel |
| Weight | 8.00g |
| Diameter | 27.30mm |
| Reverse Designer | Emma Noble |
| Obverse Designer | Jody Clark |
| Quality | Brilliant Uncirculated |
| Year | 2017 |
✅ More about Mr. Jeremy Fisher
Mr. Jeremy Fisher is a frog that lives in a "slippy-sloppy" house at the edge of a pond. The tale goes that during one rainy day, he collects worms for fishing and sets off across the pond on his lily-pad boat.
Jeremy Fisher wants to invite his friends round for tea and plans to catch fish.
He encounters all sorts of setbacks to his goal, and escapes a large trout who tries to swallow him.
Potters inspiration for Jeremy Fisher likely came from her lazy summers spent with her father at their countryside retreats.
Following the tale's publication in 1906, a fan wrote to Potter suggesting Jeremy find a wife. Potter sent back a series of miniature letters on the subject of marriage as if from Jeremy and his friends.
✅ Related posts