* We sometimes use affiliate links, so we may receive a commission, at no cost to you, if you make a purchase through a link. Check our disclosure for more info.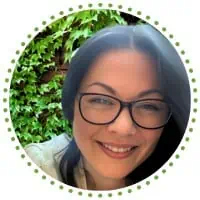 I'm Steph, mum of three! 👋
Here, I share practical insights on making (and saving!) money. With a knack for budgeting and a passion for financial freedom, I've picked up lots of tips & tricks along the way. And I can't wait to share them with you here!
Looking for online jobs for students in the UK? There's a whole load of online jobs that suit student life really well.
Online jobs for students
They'll fit in with your timetable, most can be done as and when it suits you and once you've got a few of them on the go, you can create a very nice income stream without even having to leave your room.
And if you're interested, these are the highest paying jobs in the UK.
Something to set your sights on :)
✅ Best jobs for students UK
These are some of the best online jobs for students around:
✅ Online jobs for students
Student life is fun. It's a lot of fun. It's also expensive and finding a job to tide you over is a rite of passage for most students.
Online jobs are super popular with students, so if you're a student studying in the UK and you're looking to make some extra cash, you've landed on the right page!
Of course you can also use these ideas of you're a stay at home mum, or anyone really looking to make some extra cash!
We've compiled a huge list of work available to you without having to leave the luxury (!) of your halls…read on for ideas!
✅ Genuine ways students can get a job online
I used to waitress during my college days and the money was a godsend.
Online jobs for students were not really around, sadly! It was a lot of fun, although it was tiring and I often couldn't get up in the mornings!
Had I have had the same access to the internet we have today, I've no doubt that I'd have been making money online instead. Luckily for you we've got some of the best ways to make money online right here, whilst you're studying.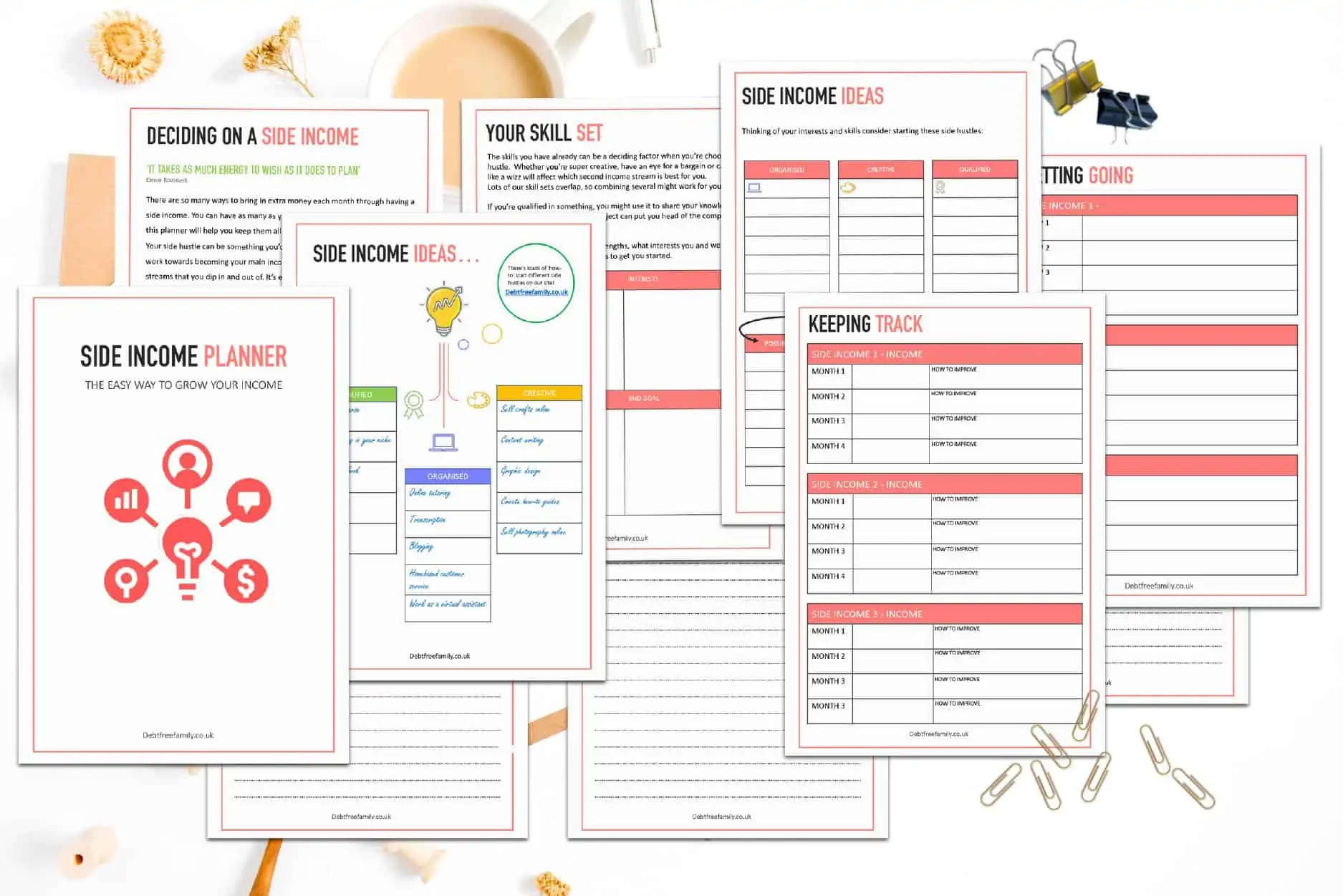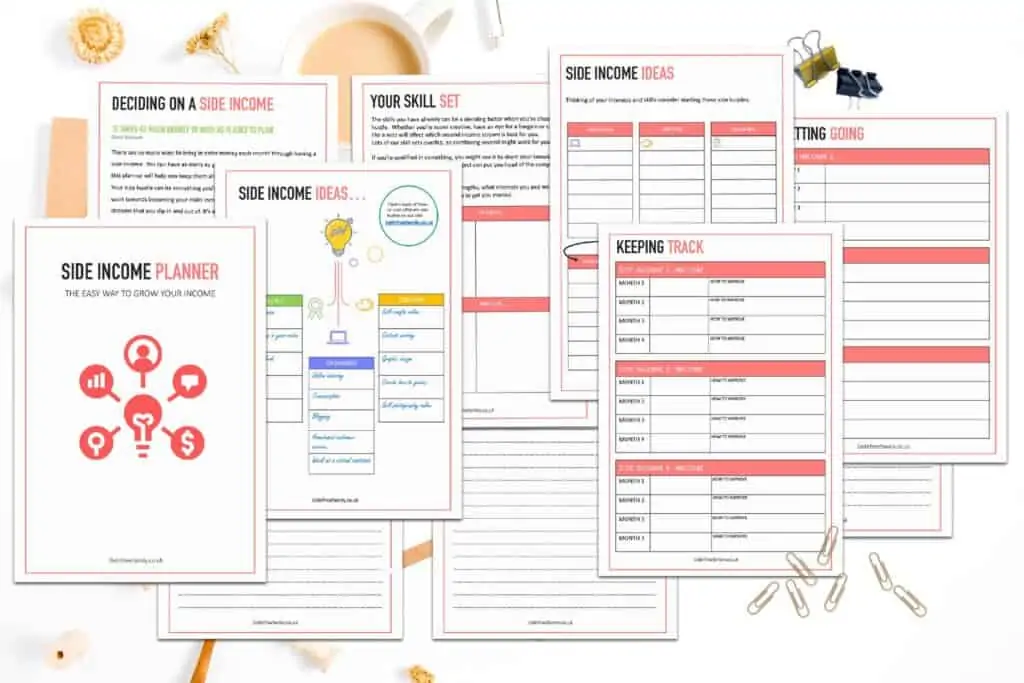 My list here is great while you're studying and these jobs are here because they fit in with a study schedule.
Of course, you can do these jobs at any time of your life….that's a given.
The basic equipment you'll need
That's the very basic list of essentials you need to get started earning money whilst you're studying.
You might find you also need programs like Microsoft Office Suite, depending on the work you chose to do.
If you're someone looking for online jobs, you won't want to miss bringing in a few extra pennies with money earning apps.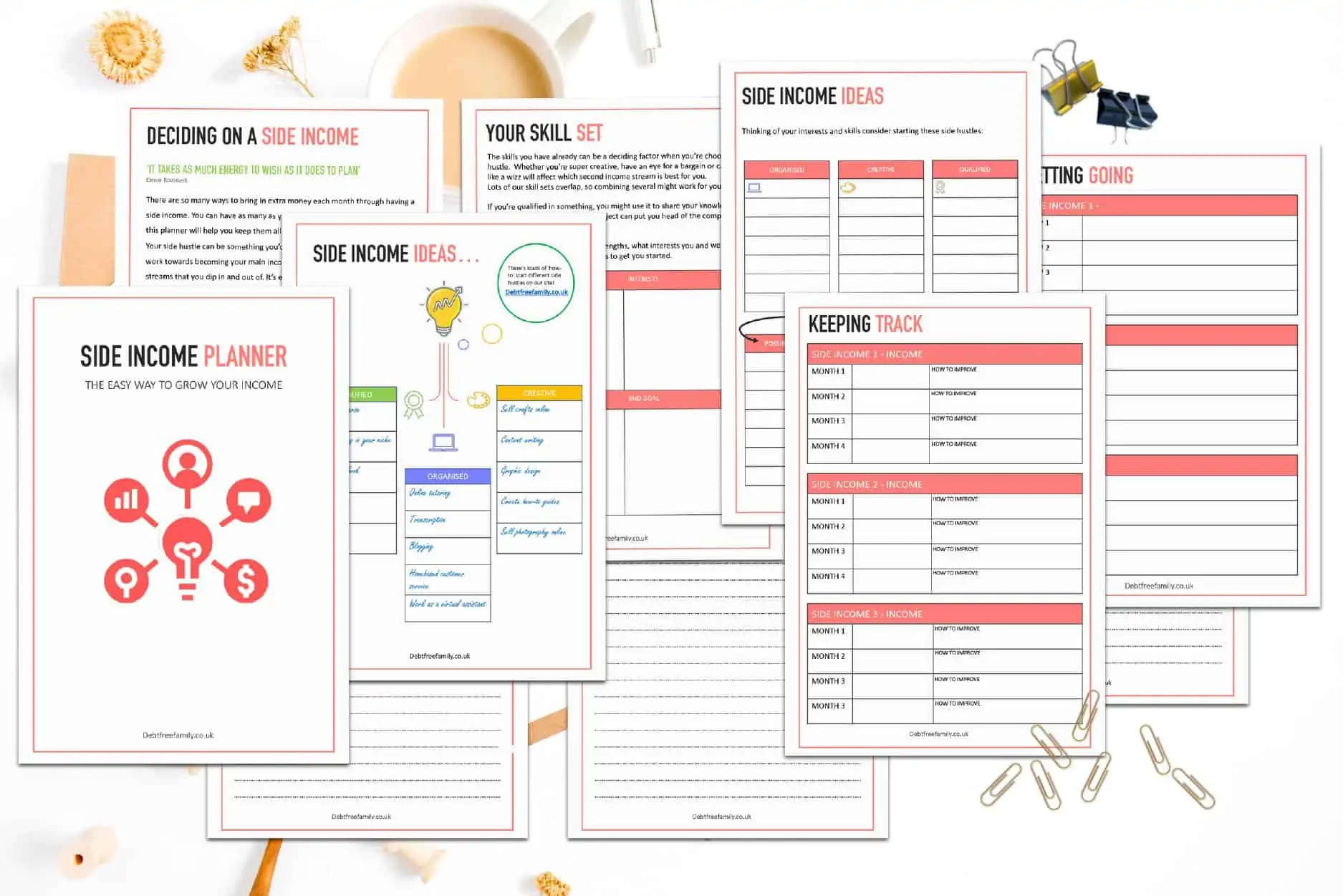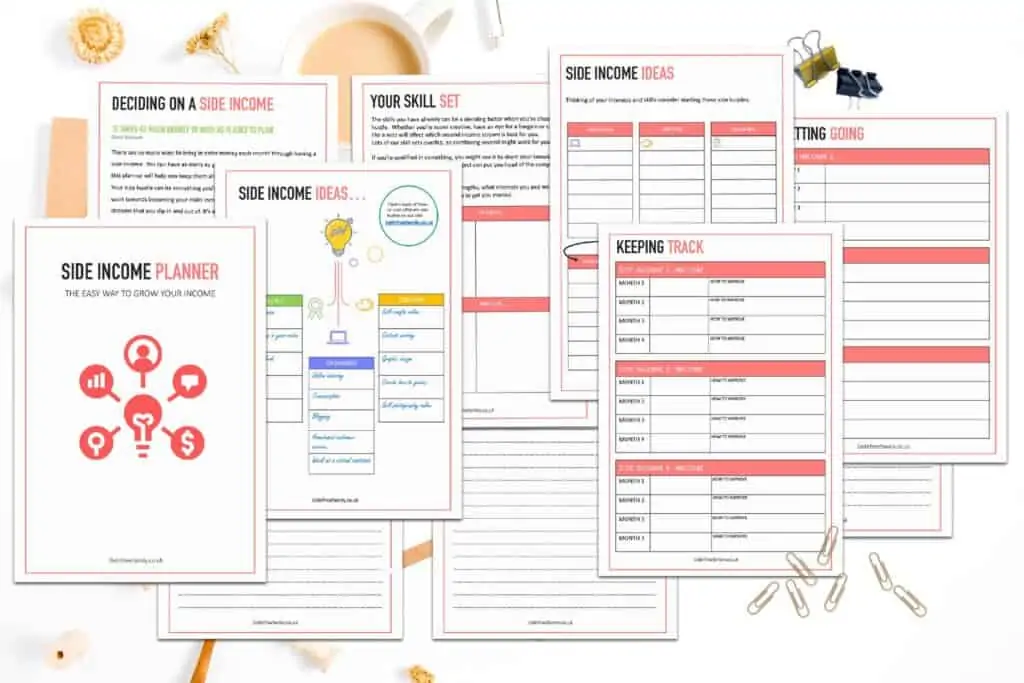 We've all got smart phones these days right?
As a student looking to make some money, it should be a given that you have the basics downloaded and ready to start making you money as and when a job comes up, you're in the right place, and you have a little time.
If you're a student looking for online jobs, you won't want to miss bringing in a few extra pennies with money earning apps.
We've all got smart phones these days right? As a student looking to make some money, it should be a given that you have the basics downloaded and ready to start making you money as and when a job comes up, you're in the right place, and you have a little time.
Some of the best money making apps to download are:
These apps can be used to make money whenever you have some free time, and it really only has to be a few minutes in some cases.
Sitting on a bus might earn you a few pounds if you can complete a survey…snapping a photo of a job as you're passing a shop window.
Get them downloaded and start earning. It's a fast, easy way to get some cash in and you can read our full post on free money through apps right here.
Virtual assistant work
Virtual Assistants are just that, virtual. You can work from anywhere and take care of whatever the person you're working for wants to out source to you.
Being a Virtual Assistant, or a VA, is an almost a perfect job for a student. Set your own hours, set your own price, take on the clients you want to and make properly decent money from it.
VA's in the UK are becoming more and more popular with bloggers, entrepreneurs, small business owners, basically anyone who doesn't have a dedicated staff but needs help doing the day to day stuff.
What might you be doing? Basic book keeping, social media updating, appointment booking, designing Pinterest pins, the list is almost endless.
Expect to earn anywhere from £10 an hour upwards – show your worth through results and you'll be able to charge much more.
Check out Upwork, Tiger Recruitment and Fiverr to get going.
Heard of search engine evaluators? If you haven't, they might provide you with a good source of income from the comfort of your own bedroom!
Search engine evaluators work for ….search engines!
Think Google, Bing, Yahoo etc…and they perform a range of tasks that help the search engines to understand the way a human interacts with their search algorithms.
Sometimes you'll be tasked with a research project and other times they'll be looking at natural human language patterns. Either way you can earn up to approx. £300/400 monthly doing this.
There are 2 main agencies that I joined. These are :
Appen – You need to pass an online test to be able to work for Appen, it needs quite a lot of concentration to pass but once you're through and accepted, there's a fair amount of work.
LionBridge – LionBridge has opportunities on a fairly regular basis. Once you've been able to join up, there is a steady supply of work available. If you've heard about an agency called 'LeapForce' this has now been incorporated into LionBridge.
You can read the full post on working for a search engine here!
A transcriptionist turns recorded audio files into written text. You listen, you type. TranscribeMe have the industries best rates, you can earn between $15 – $22 per hour, and have the ability to work whenever and wherever you like.
You're going to need a laptop or computer to be a transcriptionist for TranscribeMe, and of course, a stable internet connection. Since all the work is completed online, these are a given.
Having a background with legal or medical knowledge will boost your earnings potential, although you need no experience to start with TranscribeMe, and of course, there's no upfront outlay.
Read our full post on how to get started in transcription here.
This is a great gig for anyone with an eye for a bargain. Reselling items is as old as time itself, but there are SO many opportunities to resell things online now, it's made a lot of people a LOT of money!
Where can you find things to resell and where should you sell them?
I'd start with charity shops and house clearance shops. Find a niche, a range of similar items you can get hold of and stick to selling them.
You'll become known for it and people will keep coming back to you.
It might be clothes, china from charity shops or college text books, whatever it is, find something you're interested in, you can get hold of and makes you a profit.
Thinking about reselling clothes online? We've got a huge post here with the best places to resell clothes online. Or an even bigger post on making a profit selling on Etsy!
Freelance writing jobs for beginners
Freelance writers can work from just about anywhere in the world…making it a great choice for students.
Do you need a degree in journalism? Nope. You just need to have a good voice, and your grammar and spelling need to be perfect, although with add-ons like Grammerly, even this isn't a deal breaker anymore.
There is a place out there for most kinds of writing, although it might take a little time to get your name out there and known.
It might be a good idea to do some jobs for a nominal payment, just so you have something to reference when you're pitching for work.
Problogger and FreelanceWriting are both good places to get your first jobs, but don't forget about places like UpWork and Fiverr, which also have lots of people looking to employ freelance writers.
Sell on Amazon's FBA program

FBA, or Fulfilment by Amazon has been a massive success for a vast number of people.
If you're not familiar with it, FBA works like this:
You send your product to an Amazon warehouse (they give you this info when you join up)
When a customer orders your product, FBA send it out, Prime Delivery, and you get paid into your FBA account, minus the fees
The main reason this is a great fit for students is because you don't have to worry about the postage. Once you've sent your items to an FBA centre, Amazon literally do the rest.
You DO pay a higher fee structure for this of course, but the upside is the huge reach your items are going to have and the Prime delivery which so many Amazon customers prize.
What might you sell? The internet is awash with success stories like these ones here.
One way to find something to sell is to look at what's selling now. This Amazon list here shows you what's hot right now, and is updated regularly. I'm not saying simply grab one of these and copy, but it's a good starting point to figure out what you might sell.

Everyone loves a survey right?
Well maybe not ALL of us….personally I'm torn. They're a good thing to do alongside something else…but they're never going to make you rich…or well off….or able to get by…..in fact for some of them you'll struggle to make enough for a coffee!
But….they're not ALL bad, so if you're set on taking surveys to get a little cash in, these are the highest paying survey sites online.
SwagBucks – We talked about this earlier, and it's one of the better ones. You get $10 for signing up, and after that, it's pretty decent money. Make sure you're earning more than you're spending (some require you to join subscriptions, eg/ you pay £5.99 for a month and they pay you £20) and you'll be okay. Some folk claim to have made a couple of thousand with SwagBucks. I did not!
i-say.com – run by IPOS, one of the oldest, most trusted researchers in the world. You'll earn points that are converted into gift cards. There's a steady stream of work, low complaints about not paying out and is generally well liked. You're looking at £15/20 plus monthly here for this one.
Inbox Pounds – with a free £1 sign up bonus, you might think this is a little short of the mark. But as one of the top paying survey sites, you'll be getting paid to play games and surf the web alongside taking surveys.
Data entry jobs in the UK are fairly common these days. There aren more and more places online to find data entry jobs and so as a student looking to make some money, this might be one of the more appealing options open to you!
What do you need to start online data entry work? Not a lot really. A good internet connection is a must, as is a reliable computer. Make sure you've got a program like Microsoft Word installed to work from.
Most places require you to have this. Get this here for FREE if you don't already have it.
You'll need to have good attention to detail and be able to work fast…the better you do the more work you generally get in data entry jobs.
One thing to be aware of: you NEVER need to pay for online data entry jobs. Ever!
Where can you get online data entry work?
Try these for starters
Clickworker – an online mecca for data entry work. What sort of work might you be offered? Date entry of course, but also research, copy editing, surveys, app testing, mystery surfing, data categorisation…..and in return you'll get the ability to work when you like and a choice of weekly or monthly pay, straight into your PayPal account
Lionbridge – slightly different to the regular online data entry, Lionbridge (also known as The Smart Crowd) offer online analysis work, with internet evaluator jobs available as well. This is pretty interesting work and decently paid, so competition might be tough. Well worth a try, Uni students love this one!
Amazon mTurk – Amazon Mechanical Turk has loads of jobs available for you to pick up. You register and start, it's that simple. One thing: you only get paid if your work is accepted. Payment is made by Amazon gift card unless you specifically request a bank deposit.
Graphic designer
Got an eye for detail? Love a great font? Graphic design covers so many angles…it's not just for trained professions anymore.
More and more of us are getting smallish graphic design jobs completed online and with the growth of online gigs available to everyone, people are far more interested in then end result than the qualifications behind the person doing the work.
I got this infographic done on Fiverr, it's simple, effective and does the job well. The guy who did this for me has thousands of feedback reviews and has a constant stream of work.
Could you do something like this? If you can, you're set to make a tidy sum over the life of your uni course, and who knows what it could turn into.
What might you need to do this sort of graphics work?
Canva – Canva is a great platform for creating your own designs. There is a brilliant FREE version, alongside a paid version ($9.99 monthly) that lets you do more. You wouldn't need to pay to start this though, ands would only need to upgrade once the work starts coming in
What other sort of design work can you do?
Logo design
Branding
Illustration
Stationery
Packaging
The list could go on and on. Get paid as soon as the jobs complete, straight into your bank account or Paypal account. This is an awesome side hustle for someone!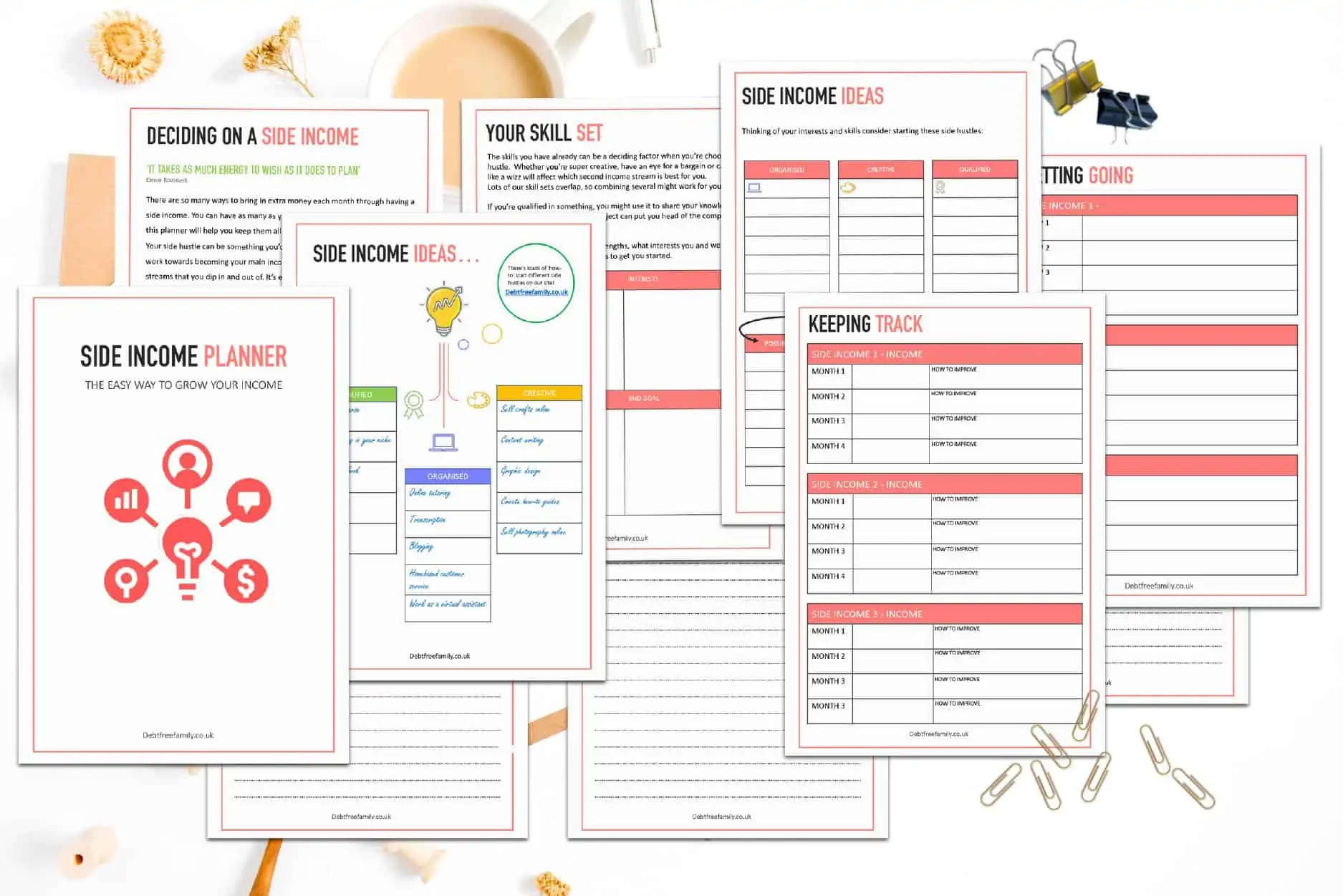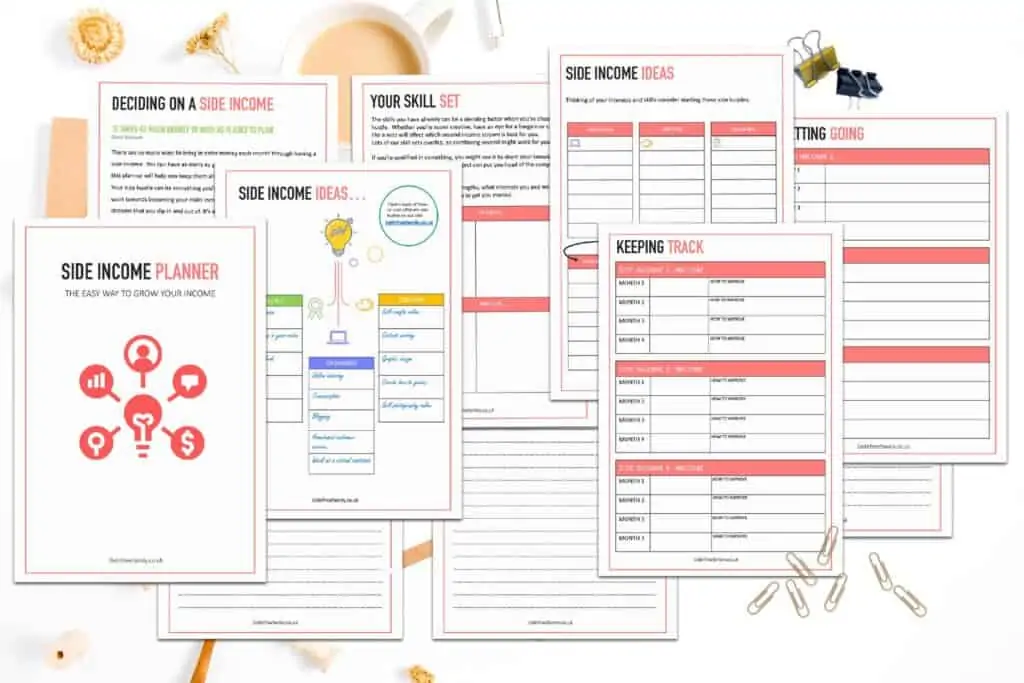 Make money blogging

I wanted to include blogging here as yes, it's a money maker, it's online and it's (in my opinion!!) a pretty cool thing to do. But, and it's a big BUT, it's highly unlikely to make you much, if any, money at all for quite some time, maybe even for your whole first year.
Why include it here then? Because if you can stick with it, it might just pay for your whole 2nd and 3rd year!
Despite what you might read, blogging, although great, is a thankless task for months and months. That, however, doesn't mean you shouldn't do it.
Blog about something you love, and it won't feel like a chore.
Keep it as a back burner, chugging along for as long as it takes and you'll be pleased you did once you get through the first year!
How might you earn money blogging?
Paid Ad's (think Google AdSense to start with) – it's a small amount to start with, but it builds
Sponsored content – you might well come across brands that want to work with you. It's your choice if you want to work with them, and what you charge them
Writing for other websites – think of your blog as a showcase for your talents!
Found any other ways we've not covered that make decent money whilst you're studying? We'd love to hear about them in the comments below!