✅ 2018 Peter Rabbit 50p
The 2018 Peter Rabbit 50p coin was the third to be released by The Royal Mint after their introduction in 2016, and as the most famous character in the Beatrix Potter series, the Peter rabbit 50p coins are highly collectable.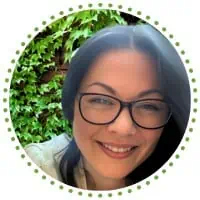 I'm Steph, mum of three! 👋
Here, I share practical insights on making (and saving!) money. With a knack for budgeting and a passion for financial freedom, I've picked up lots of tips & tricks along the way. And I can't wait to share them with you here!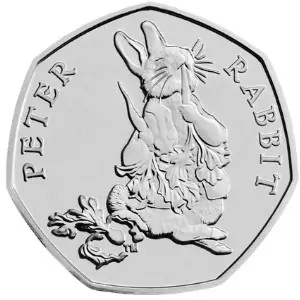 This 2018 Peter Rabbit 50p coin was issued a couple of years after the first one came out, and hows Peter Rabbit eating radishes.
✅ How much is the Peter Rabbit 50p (2018) worth?
The mintage numbers were a lot lower than the original Peter Rabbit coin at 1,400,000 (million) bit although this coin isn't especially worth a lot now, it could be one to hold onto for a few years as more and more leave circulation.
Currently at auction this coin is worth approx. £3
✅ 2018 Peter Rabbit coin
Many collectors bought this 2018 issued coin as an uncirculated collectors coin when they were released after a collecting frenzy when the 2016 and 2017 coins were released.
If you're looking to sell yours at some point, try and keep it in the best possible condition and away from little hands. The better the condition, the more you'll be able to sell it for when you decide to.
As the most well known character in the series, all of the Peter rabbit 50p coins are likely to increase in value over the years, so this is definitely one to hold onto.
You can find out more about this coins and the others in the Beatrix Potter collection from the Royal Mint, and we've covered quite a few other rare and valuable 50p coins including where to sell them as and when you want to.
See our related posts below for coin value, mintage and how to sell below.
Related posts