✅ Where can I sell my Peter Rabbit 50p coin?
This Peter Rabbit 50p coin is one of the original coins issued by The Royal Mint in 2016.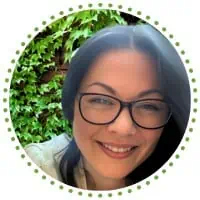 I'm Steph, mum of three! 👋
Here, I share practical insights on making (and saving!) money. With a knack for budgeting and a passion for financial freedom, I've picked up lots of tips & tricks along the way. And I can't wait to share them with you here!
This coin features Peter Rabbit in an upright position, and there were 9,700,000 of these coins minted in 2016, so the mintage was high, although there was a frenzy of collectors wanting these coins, so many were immediately taken out of circulation by coin enthusiasts and collectors.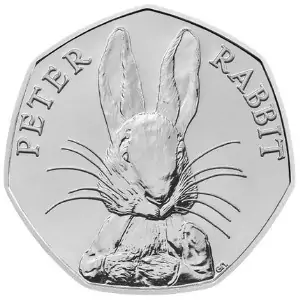 ✅ Peter Rabbit 50p
We often see some of the original 50p coins from the Beatrix Potter collection for sale on selling platforms online for some crazy prices. None that we've seen actually sell for these prices.
The likely value of this coin given it's high mintage and as a relative newly issued coin, is that it is currently selling in online auctions for between £2.50 – £3.50.
| | |
| --- | --- |
| Denomination | 50p |
| Maximum Coin Mintage | Unlimited |
| Alloy | Cupro-nickel |
| Weight | 8.00g |
| Diameter | 27.30mm |
| Reverse Designer | Emma Noble |
| Obverse Designer | Jody Clark |
| Quality | Brilliant Uncirculated |
| Year | 2019 |
✅ More about Peter Rabbit
Peter Rabbit is one of the main charatcers in Beatrix Potter's beautiful stories. He is far more adventurous than his siblings: Flopsy, Mopsy, and Cotton-tail.
Naughty Peter Rabbit gets into all sorts of mischief, squeezing under the garden gate to gorge on Mr. McGregor's vegetables, while the others obediently go up the lane to pick blackberries and Potters tales of Peter Rabbit have often been noted for teaching children that actions have consequences!
The short story was originally written for personal enjoyment and never intended to be published. . Potter originally created her tales for the child of a governess she had as a child. Potter's friends later encouraged her to look for a publisher.
The original work featured black and white illustrations but in 1902, Frederick Warne & Co. agreed to publish the works on condition that Potter colourised her illustrations.
Potter's first works, 'The Tale of Peter Rabbit' has been a firm favourite with children ever since.
If you'd like more information on Beatrix Potter you can access the Beatrix Potter society here.
---
Related posts