Need some super fast, quick and easy chocolate chip cookies? These are them. They're gooey and chewy and should be eaten warm from the oven :)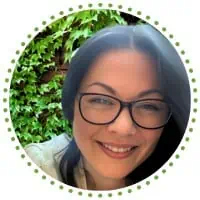 I'm Steph, mum of three! 👋
Here, I share practical insights on making (and saving!) money. With a knack for budgeting and a passion for financial freedom, I've picked up lots of tips & tricks along the way. And I can't wait to share them with you here!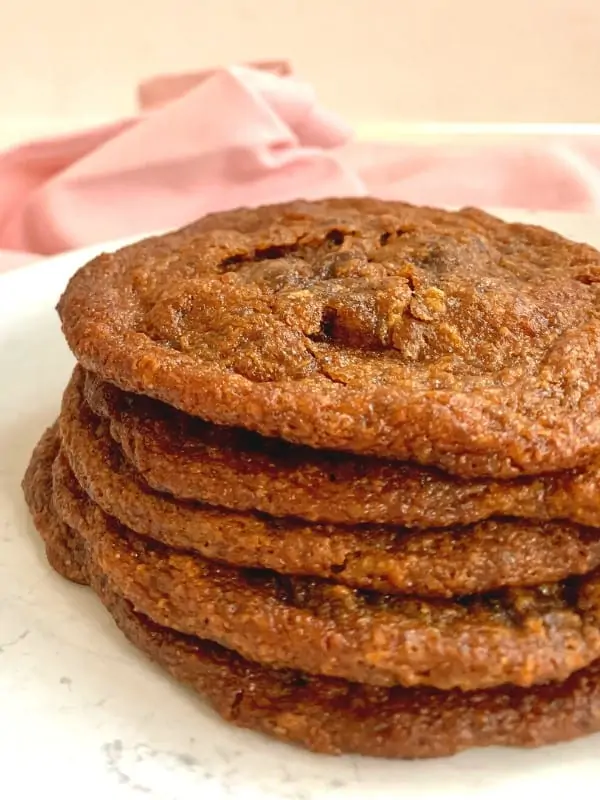 Quick And Easy Chocolate Chip Cookies
There's cookie recipes, lots of them, and then there's these homemade, quick and easy chocolate chip cookies. They're something else, really. We make cookies fairly often here, I like to have some snacks on hand for the kids especially after school when they come in starving…but we also like to bake together and these are the most requested cookies.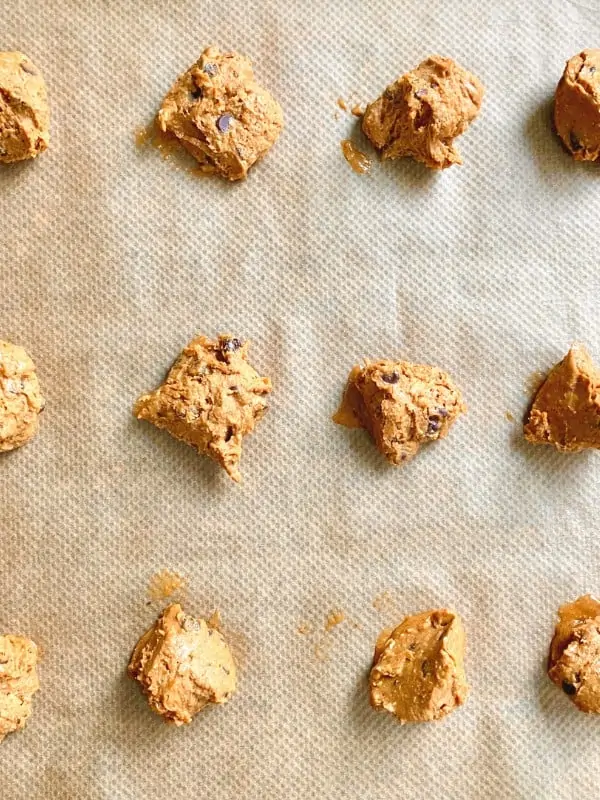 Every family needs a good cookie recipe, and once you try these little beauties, you'll see why this recipe is ours!
Easy Cookie Base
I use Oats for this recipe instead of flour and they work really well.
I use my NutriBullet to whizz up the oats. It takes seconds and gives you a flour as fine as you'd buy in the shops. If you don't have a blender like this, I highly recommend you buy one. It's so much less hassle to get out and clean than my food processor and I use it daily. Anyway….I use oatmeal for flour in this recipe.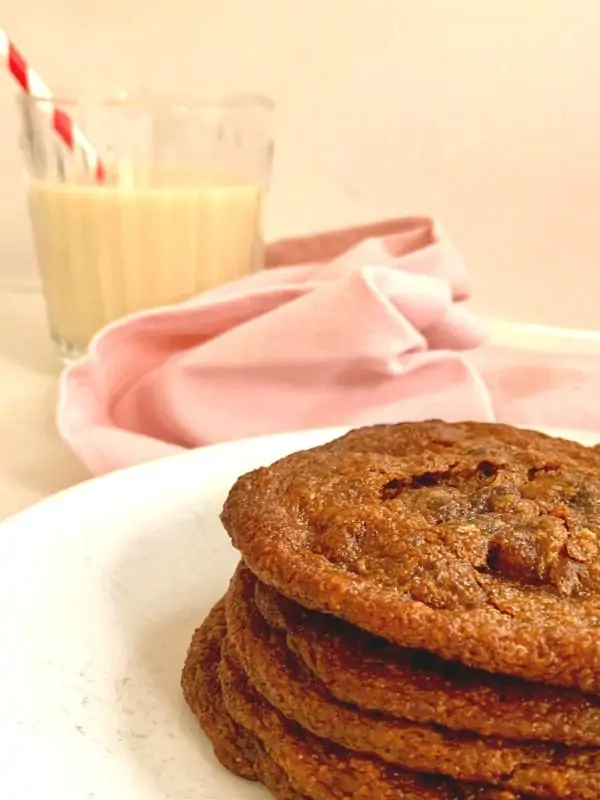 You can of course use any flour you have as long as it's not self raising. You need plain flour for this recipe.
Ingredients
This is a basic cookie recipe that you could adapt and add whatever extras you fancy to. Try and keep the extras dry ingredients so they don't make the cookie base too wet. I've added chocolate chips to these and they work beautifully.
Brown Sugar
I have brown sugar in the kitchen and it's reserved especially for recipes just like this one. I often like to use maple syrup or honey as the sweetener for much of my cooking and baking but for these cookies, brown sugar was the only sugar that works well enough.
You can use dark Muscavado sugar for a really sweet, luxurious cookie, or the regular brown sugar from the supermarket.
Butter
Real butter, 100% of the time. For these cookies, I use the salted butter version as I think it brings out the flavours a little more than the unsalted. If you only have unsalted butter, that will work just fine too. I don't use butter substitutes, such as margarine for two reasons. I'm not keen on the ingredients, ands I think butter tastes better!
Chocolate Chips
You can buy chocolate chips anywhere, but you can also use a regular chocolate bar that's been broken up into 'chips'. Either works well and either tastes just as good.
Vanilla Extract
I add a little vanilla to these cookies and it makes the world of difference. You don't get a strong vanilla in fact you'd be hard pressed to identify it if you didn't know it was in there, but there's a big difference in flavor between putting it in and leaving it out.
I've been using vanilla bean paste recently because I saw it and it's far stronger and less synthetic that vanilla extract. I do use vanilla pods sometimes, but they're super pricy where I live and so they're more of a treat and not something I use all the time. The vanilla bean paste is a really good second to pods though.
Spoon Into Balls
After you have the cookie dough made but before you spoon it into balls for the oven, you need to out the dough in the fridge and let it firm up. I do this before the balling stage because if you don't, the dough will spread too much and you'll end up with a whole sheet of cookie. If this happens, it's really not the end of the world :)
Chocolate Chip Cookie Baking Time
10 minutes in the oven is all these little delights need. You want them to be meltingly softy and gooey in the middle and crisp on the outside. And 10 minutes will give you that. Since all ovens seem to be different, check these at 8 minutes through the oven glass and check if they're already cooked.
When they look the color you'd expect, take them out and let them cool for 25 minutes.
Eat Them From the Oven
After these cookies have cooled down a little, we like to eat these warm. They'll be chewy and gooey and are totally yummy.
Leftovers
As I said, we like to eat these warm. However, I will concede a whole batch is a little too much in one sitting even for some hardened chocolate fans like us. So at least half go into an airtight biscuit container where they stay good for up to 3 days. But I'm telling you, they won't last 3 days.
I've not tried freezing these. Feel free to try. I prefer to bake these fresh but there's no reason they couldn't be frozen. You'd need to bake them from frozen in a medium heat oven so they defrost and heat up at the same time. I guess the issue night be burning them. Do let me know if you try this.
How To Make Quick And Easy Chocolate Chip Cookies
INGREDIENTS
115 g Butter Softened
200 g Brown sugar
1 Egg Whisked
175 g Oats Blended into a flour
1 tsp Vanilla extract
100g Chocolate chips
INSTRUCTIONS
Line a baking tray with parchment paper to stop the cookies sticking
In a large mixing bowl, combine the butter and sugar and then add the vanilla bean pasta and the beaten egg
Once these are combined, fold in the oatmeal flour and then the chocolate chips
Chill the dough
Heat the oven to 190° 10 minutes before you want to bake them
Spoon the dough into balls on your baking tray
Bake for 8 minutes, then check them
Give them an extra 2 minutes if they need it
Enjoy!
Quick And Easy Chocolate Chip Cookies Recipe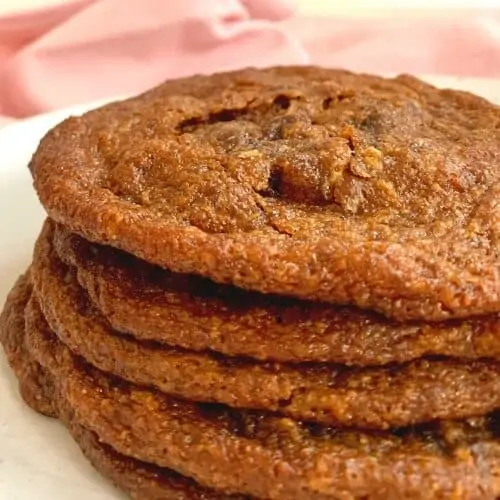 Quick And Easy Chocolate Chip Cookies
Need some super fast, quick and easy chocolate chip cookies? These are them. They're gooey and chewy and should be eaten warm from the oven :)
Ingredients
115

g

Butter

Softened

200

g

Brown sugar

1

Egg

Whisked

175

g

Oats

Blended into a flour

1

tsp

Vanilla extract

100g

Chocolate chips
Instructions
Line a baking tray with parchment paper to stop the cookies sticking

In a large mixing bowl, combine the butter and sugar and then add the vanilla bean pasta and the beaten egg

Once these are combined, fold in the oatmeal flour and then the chocolate chips

Heat the oven to 190° 10 minutes before you want to bake them

Spoon the dough into balls on your baking tray

Bake for 8 minutes, then check them

Give them an extra 2 minutes if they need it