✅ Stupid Simple SEO
* We sometimes use affiliate links, so we may receive a commission, at no cost to you, if you make a purchase through a link. Check our disclosure for more info.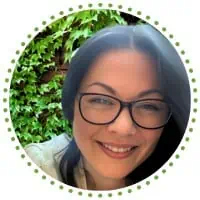 I'm Steph, mum of three! 👋
Here, I share practical insights on making (and saving!) money. With a knack for budgeting and a passion for financial freedom, I've picked up lots of tips & tricks along the way. And I can't wait to share them with you here!
Stupid Simple SEO took this very blog from a slightly disorganised collection of random posts, to a profitable website earning more than my day job (which I no longer have 🙌) and getting over 80,000 page view a month, over 95% of which come from Google.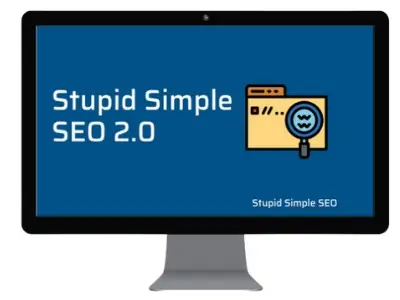 I got my blog to over 80,000 page views. You can too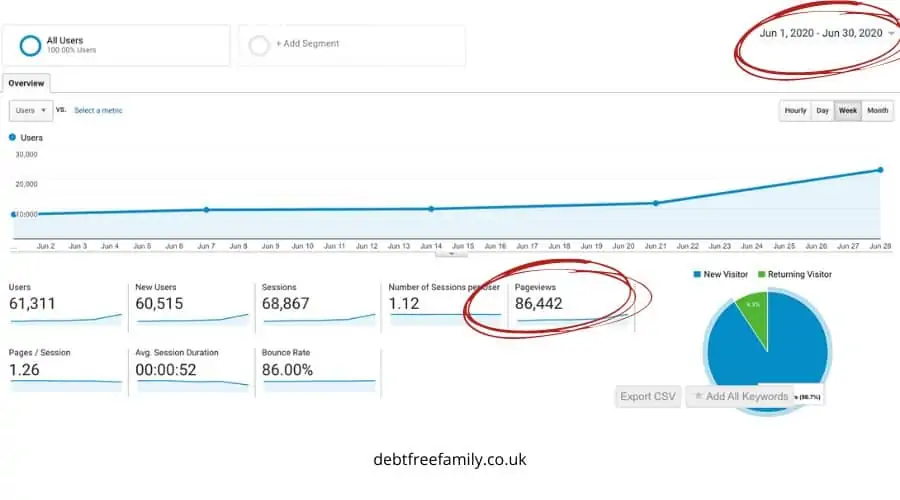 This screen shot is less than a year after taking Stupid Simple SEO.
✅ Getting started
I'm a UK blogger, and a lot of the big bloggers I read about are American. I was a little concerned that in the UK we simply don't have the numbers to make blogging work quite as well as it does in the US. But….this wasn't my experience at all.
I'm now well over a year past having started the course and I use it for every single post I write. It's become second nature now, because it works.
This is a screen shot of the very first post I wrote using the methods Mike teaches in Stupid Simple SEO, taken from Google search console and showing the year after the post being published.


This was a post I key worded, wrote and published as soon as I'd finished the course. It ranked super fast (although not all of my posts rank quickly, which is okay, it's a long term game!). It's had some ups and downs along the way, but overall, it's held steady through Google updates. So over a year, as you can see, thats 15.4 thousand clicks that one post has had. Crazy.
Think organic traffic can't happen for you? I did too.
I used to read about bloggers making enough to quit their jobs, but always has that nagging doubt that it couldn't really happen for me.
And I can tell you now, for the first few months after I started my blog, the way I wrote and structured my blog proved me right.
I read over and over again that Pinterest was where the traffic was. So I set up my Pinterest account, dutifully made pins and pinned (and pinned and pinned!) them.
I took a couple of courses, followed them to the letter and waited.
And…not a lot of traffic happened at all :)
When I started my blog, making money from it was something I wanted to be able to do. I love writing and sharing what I've learned over the years of making and saving money through side hustles, making money from a blog is simply being paid for your work.
I knew that to make money from my website, I needed traffic. But Pinterest wasn't giving me much traffic at all (think 2 hours a day minimum making pins, another hour to write descriptions and upload them), maybe about 20/30 click throughs to my site a day on a good day, and frankly I was exhausted. Ready to give up. Other bloggers must have some secret I didn't and I couldn't make it work.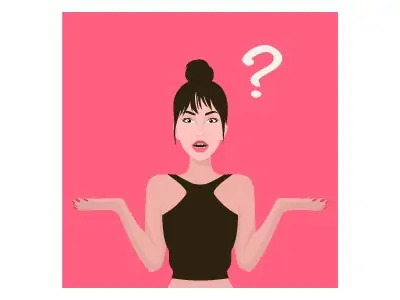 ✅ What is SEO?
SEO, search engine optimisation. SEO is taking a piece of writing (or an image) and optimising it so Google can 'read' it, know what it's about and where it should place it in the search results.
When you start a blog, there's no shortage of 'blogging experts' telling you what you need to do. And one thing that comes up time and time again is SEO.
There's no getting around it: for sustainable traffic, SEO needs to be a big part of your strategy. Pinterest, and other social medias are great, but they're far from passive, and can be unstable.
Mike offers a free webinar you can watch. It shows you how you can increase your organic traffic in under an hour. It's a taster of the full course as you'd expect, but it was this information that set me off on the right path.
They say you don't even know what you don't know. This is exactly how I felt about SEO.
✅ Learning SEO
So…I started to learn SEO. I'll hold my hands up and tell you I didn't want to pay for an SEO course.
There is SO much SEO info online, I figured I could find it all for free. And you know what? I did find a lot of info and some of it worked!
Very v-e-r-y slowly traffic started to increase on some posts, not on others, and it was super exciting to see page views growing.
However, I had no idea WHY some of my pages ranked, no idea what I was really doing right or wrong and while I was pleased, it felt like I'd just 'got lucky' when a post got some Google love in the form of traffic.
I was aware that SEO takes time. Everyone says the same thing, and they're right. It's a long term game. But I needed to know I was doing the right things to make sure in time I would see results.
I decided what I needed was a strategy. A straight forward proven plan to carry out that was going to allow me to increase my page views and reach my goal, which then was to get to Mediavine.
(Spolier/ I got to Mediavine within 6 months)
✅ Deciding on Stupid Simple SEO
After not wanting to spend any money on learning SEO convinced I could learn it myself, why did I then change my mind?
Well…there were a couple of reasons. The first time I thought about investing in an SEO course was after a couple of my posts started ranking after using some basic SEO 'tricks' I'd learned for free. It got me thinking, there must be a reason these posts were ranking on Google. And I wanted to know what it was.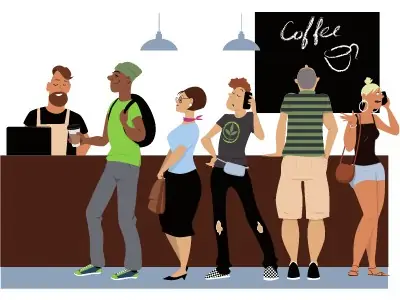 The second reason? I'd once (years ago!) wanted to open a coffee shop. The start up costs of a coffee shop were in the 'quite a few thousand' and it put me off starting up.
I didn't want to spend that much of our savings on a something that might not work. I realised my blog was also my business, yes I loved writing it but it was also there to bring in an income one day, and I was expecting zero start up costs?
Suddenly spending money educating myself on SEO seemed like a very low cost, good thing to do. And the costs were a fraction of the start up costs of my coffee shop with the potential income being exponentially more. It was a smart move.
This is a screen shot of my Google analytics on the months after I bought Stupid Simple SEO. As you can see, the months that followed after implementing Mike's strategies saw my Google traffic fly. And don't forget, this traffic is over 95% from Google, that's FREE organic traffic.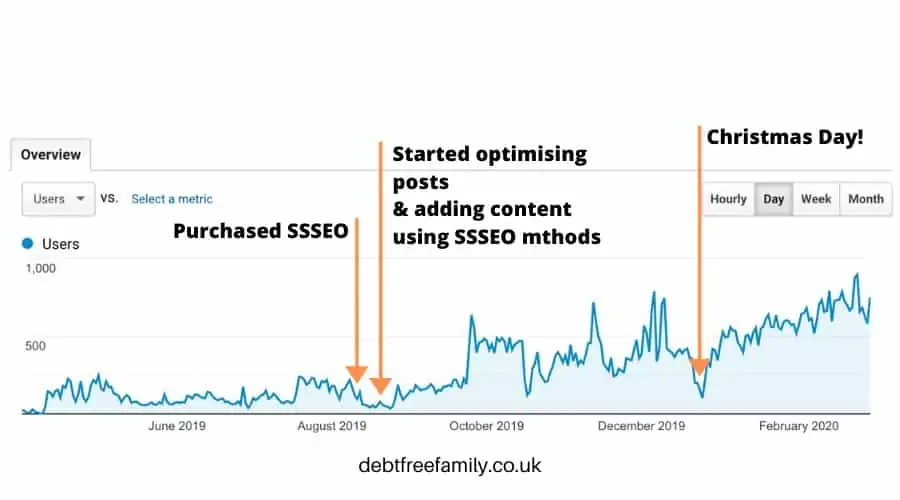 Stupid Simple SEO wasn't the first SEO course I bought, it was actually the third. The first two were fine…no big complaints, but they weren't comprehensive and didn't give the the structured 'Do A B & C' that I was after. Stupid Simple was my last ditch, 'if this doesn't work I'm quitting blogging course'. And boy, did it work.
✅ Is Stupid Simple SEO a good SEO course?
Mike Pearson, the creator of Stupid Simple SEO offers a free email course so you can see his teaching method and see if it works for you. I loved this and was certain that the paid course was what I was looking for after going through the free stuff.
Mike owns several sites, the best known one to bloggers being Credit Takeoff. This is a site Mike created from scratch and now make many thousands of $'s every month. He knows what he's doing.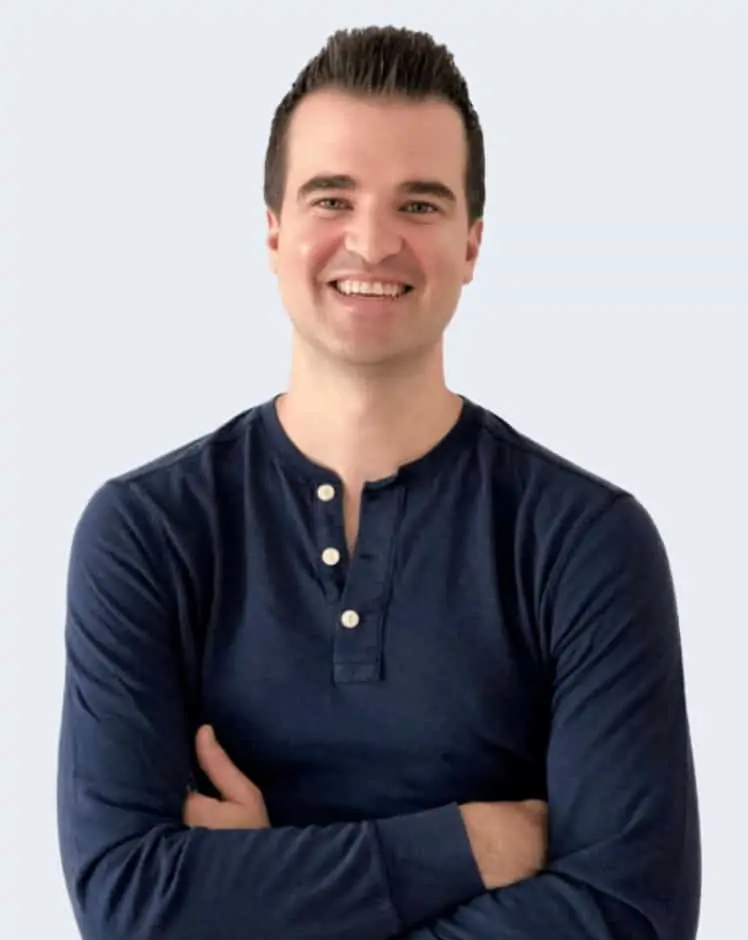 SSSEO was the first SEO course that actually excited me. By that, I mean that during the free email course, there were so may things that just clicked, so many 'Ah-ha' moments. They just made sense.
I finally had a clear plan in my head, a proven way to get traffic to my blog: no more 'getting lucky', no more wondering what to write about and no more crossing my fingers and hoping Google ranked them.
Would I say Stupid Simple SEO is a good course. No, it's hands down the best SEO course out there (according to me!) and I've got the traffic to prove it.
This screen shot of my Google analytics was the best month I'd had since taking the Stupid Simple SEO course. I was beyond excited :)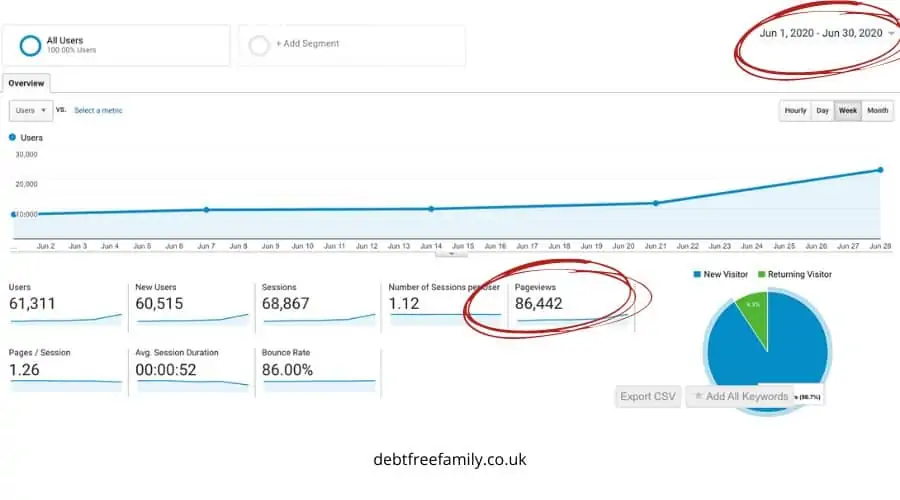 ✅ Will you benefit from Stupid Simple SEO?
Knowing if you'll benefit from any course you buy is a concern. If you're not going to really get a lot out of it, there's no point, right? So who will benefit from this course?
✅ Does Stupid Simple SEO work?
Yes. Simple as that. But….you have to put the work in. So many bloggers put hours and hours of work into their sites, so they're used to working hard. This is working smart, seriously smart.
If you're someone who isn't afraid to work hard to get results, this course can't not work for you. The proofs in the pudding, or in the numbers I should say, so I know it works.
This screen shot taken from Google search console shows a year from the course taking hold for my whole site. The crazy traffic spikes? I have some posts specific to a few days of the year. As you can see, they rank pretty well. If only they were everyday :)


✅ What does Stupid Simple teach you?
There's so much Stupid Simple SEO teaches you:
The Undercover Keyword Method
Using the methods taught in this course, you'll end up with a spreadsheet filled with keywords your site can rank for. That's keywords that are specifically chosen because your site (whatever it's DA or how long you've been around) can complete and get to the top of Google for.
The Strategic Content Formula
Something I personally loved: a proven outline that you can follow that just…works.
The Authority Booster Strategy
If getting backlinks makes you want to cry, Mike has a straight forward way to build them that's simple and isn't stabbing around in the dark hoping someone links back to you.
✅ Stupid Simple SEO Bonuses
There's a number of bonuses you'll get in the course. These are:
Scale With Sponsored Posts
Niche Site Explosion
SEO Tools On A Budget
Scaling Content Creation
Private Facebook Community
Monthly Live Q&A Calls
✅ How much is Stupid Simple SEO?
Like many bloggers, I felt I shouldn't have to pay to learn about blogging when I started out. It's all on the internet for free, right? Wrong! What Mike teaches in Stupid Simple SEO was totally different from anything I ever found for free online.
Some site will tell you what you need to do, but not how to do it. The honest truth? I've made the cost of the course back many many times over. I got to Mediavine thanks to Stupid Simple SEO. I'm 100% sure I wouldn't have got there anytime soon without it.
The cost for the full course is $497. I wish I'd bought this course way sooner than I did. It's gold. Simple as that.
But you don't have to take my word for it, you can go through the masterclass to make sure the course is right for you before you buy it. What have you got to lose?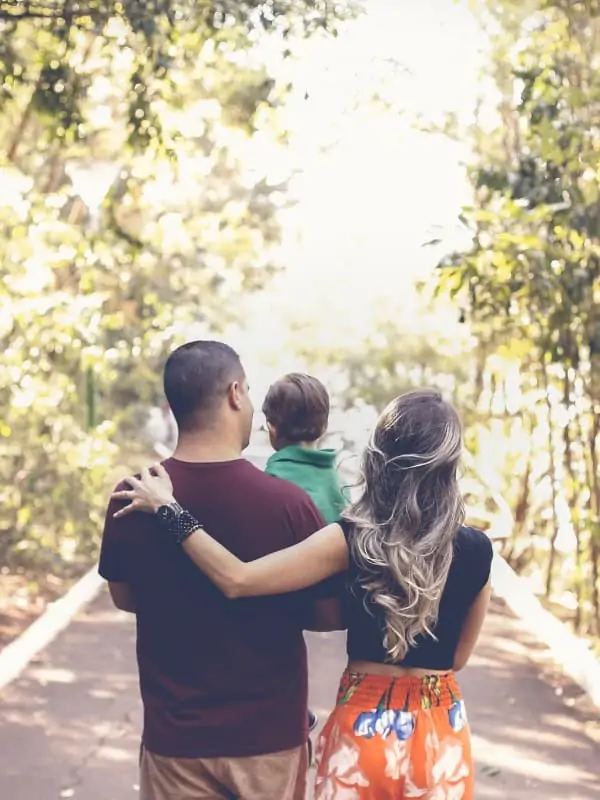 Can we help you?
About Debt free family
I set up Debt free family in 2019 to document my families journey towards a better financial place, be that budgeting, making some extra cash or saving money on the things my family needed.
We'd love to help you find some financial freedom. Join us below!