✅ Tom Kitten 50p
The Tom Kitten 50p has certainly found his way into the hearts of coin collectors since this Beatrix Potter coin collection entered circulation in 2016.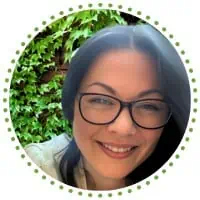 I'm Steph, mum of three! 👋
Here, I share practical insights on making (and saving!) money. With a knack for budgeting and a passion for financial freedom, I've picked up lots of tips & tricks along the way. And I can't wait to share them with you here!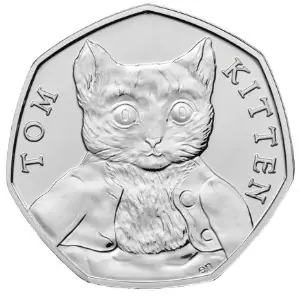 Tom kitten's the coin we get asked about the most, he's the coin people want and he's the one they get excited about when they find him in their change!
With that in mind, here's everything you need to know if you've been lucky enough to be handed one in your local shop :)
Although there have been reports of the Tom Kitten 50p going for hundreds of pounds on eBay, there were just under 10,000,000 (million) of these coins minted in 2017 and so there's nothing especially rare about this coin, despite his popularity.
✅ Tom kitten 50p worth
This coin is currently selling for between £3-£4 at online auction. It's definitely one of the Potter coins that can reach higher prices than others, but it's still a relatively new coins and it could be quite some time before Tom kittens able to fetch big money, if at all.
Still, if you have one, keep it if you possibly can, as collectors take more and more out of circulation and coins get damaged, the price will increase.
| | |
| --- | --- |
| Denomination | 50p |
| Alloy | Cupro-nickel |
| Weight | 8.00g |
| Diameter | 27.30mm |
| Reverse Designer | Emma Noble |
| Obverse Designer | Jody Clark |
| Quality | Brilliant Uncirculated |
| Year | 2017 |
✅ Tom kitten 50p value
Essentially, the value of any coin is only what someone is willing to pay for it.
How can you make sure you get the best price possible for yours? Keep it in near perfect condition. Clean it carefully, if it's been in circulation for a while it'll be grubby. Get the dirt off it and keep it tucked away from little hands that seem drawn to these cute coins!
✅ Tom kitten
Published originally in 1907, 'The Tale of Tom Kitten' tells the story of Tom, a naughty kitten who alongside his two siblings is stopped from going to Tabitha Twitchit's party because they dirtied their clothes playing in the garden.
Potter started The Tale of Tom Kitten in 1906 and it's setting was the hilltop farmhouse she was living in. The illustrations in the book show the farmhouse and it's gardens as well as the gate at the front of the house.
Related posts