* We sometimes use affiliate links, so we may receive a commission, at no cost to you, if you make a purchase through a link. Check our disclosure for more info.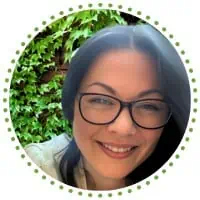 I'm Steph, mum of three! 👋
Here, I share practical insights on making (and saving!) money. With a knack for budgeting and a passion for financial freedom, I've picked up lots of tips & tricks along the way. And I can't wait to share them with you here!
Can you visit Winter Wonderland on a budget? Yes! Here's our top tips to make your visit a memorable one and one that's not too hard on your wallet!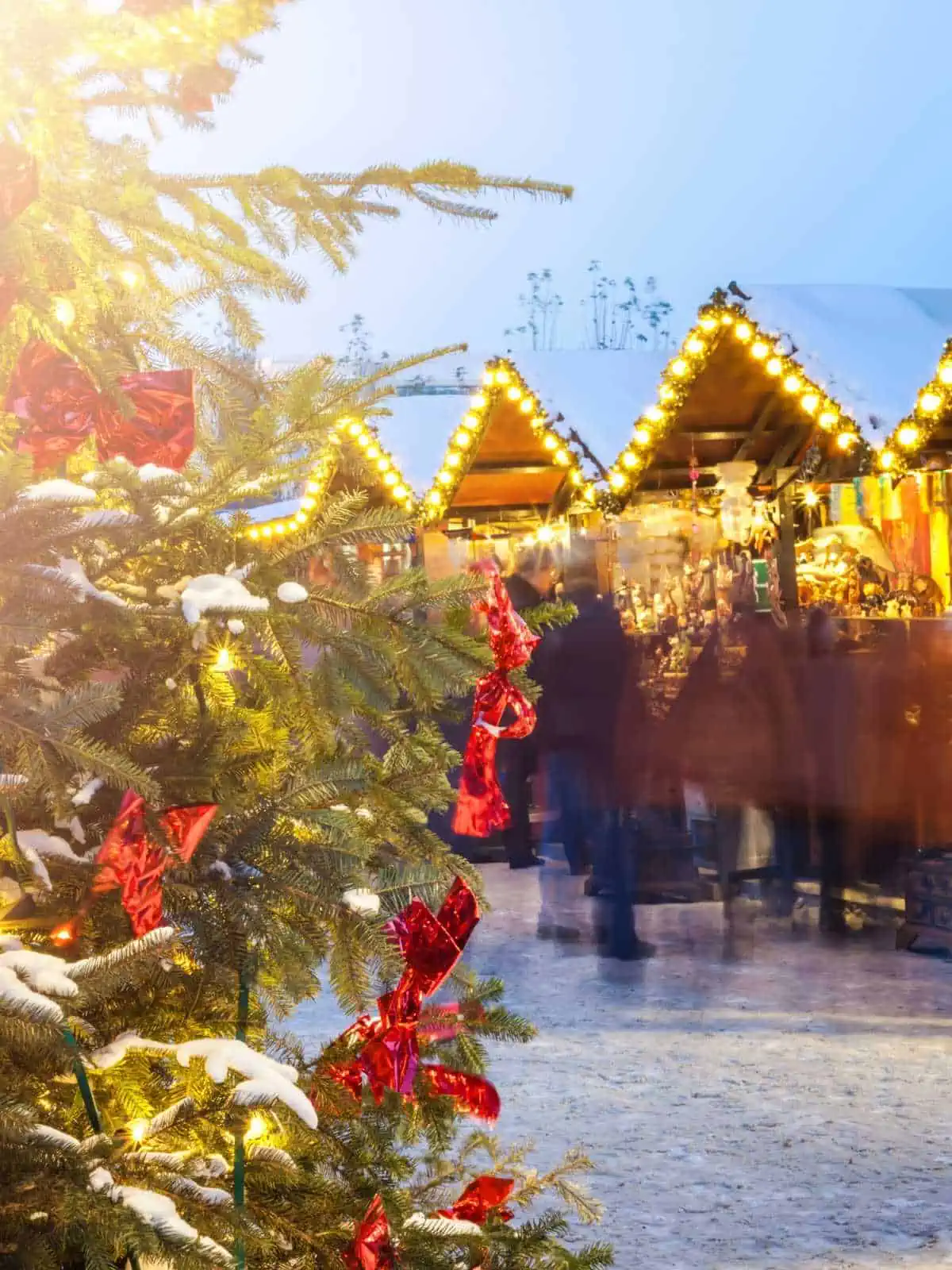 Winter Wonderland On A Budget
Every year since December of 2007, Hyde Park has been transformed into what is famously known as Winter Wonderland; Britain's most beautiful event around the Christmas period.
If you're looking to make the most out of your Winter adventure into the Bavarian style marketplace with fun-filled rides, attractions and entertainment then keep on reading. You'll find out how to get your hands on some discounts as well as how to handle the Winter Wonderland ride prices.
This hub of Christmas spirit boasts a whopping number of over 100 rides and attractions: There's no wonder you'd want to take your family for a festive day around the Hyde Park Winter merriment or for a long weekend adventure. Be sure not to miss a joyous wander around the 150 fairy-lit chalets or 200 snack bars! It's pretty magical.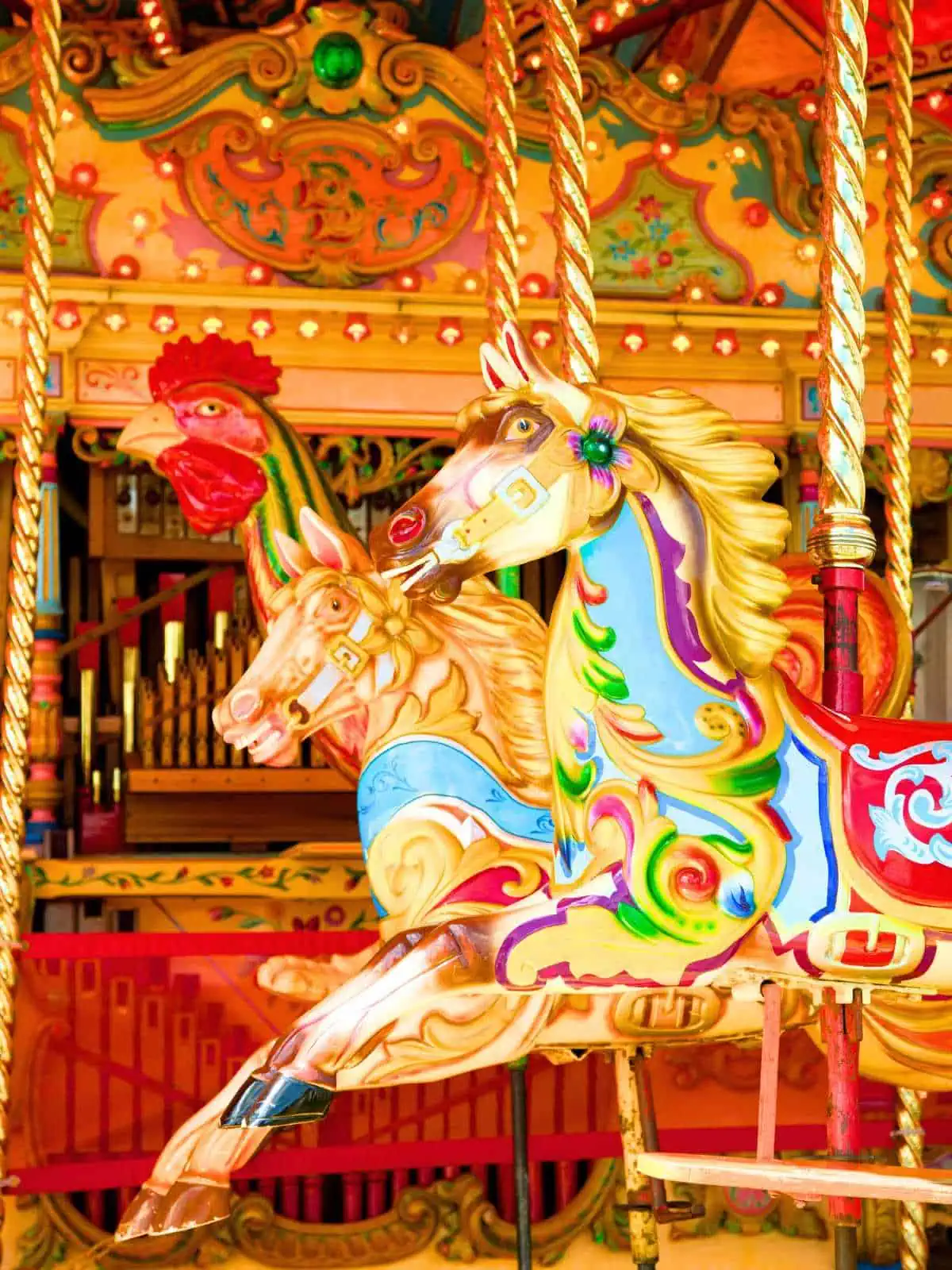 Need to get some extra money together to make your trip affordable? Have a read of some of our other posts here:
Winter Wonderland Discounts
Entry to Winter Wonderland is completely free at certain times, which is a huge bonus for all of us. You still need to book your tickets though, so early booking will help make sure you get the free tickets when they go on offer.
However, this doesn't mean that the entire experience is without cost. Rides, attractions, food and drinks all come with their own price tags.
So, how can you make the most of this magical event without breaking the bank? The key lies in meticulous planning and smart budgeting.
Start by researching all the potential costs you might encounter, from travel and accommodation to food and drink prices within the park. Then, set a realistic budget that includes a little extra for unexpected expenses.
Remember, the goal is to enjoy the experience without the stress of overspending.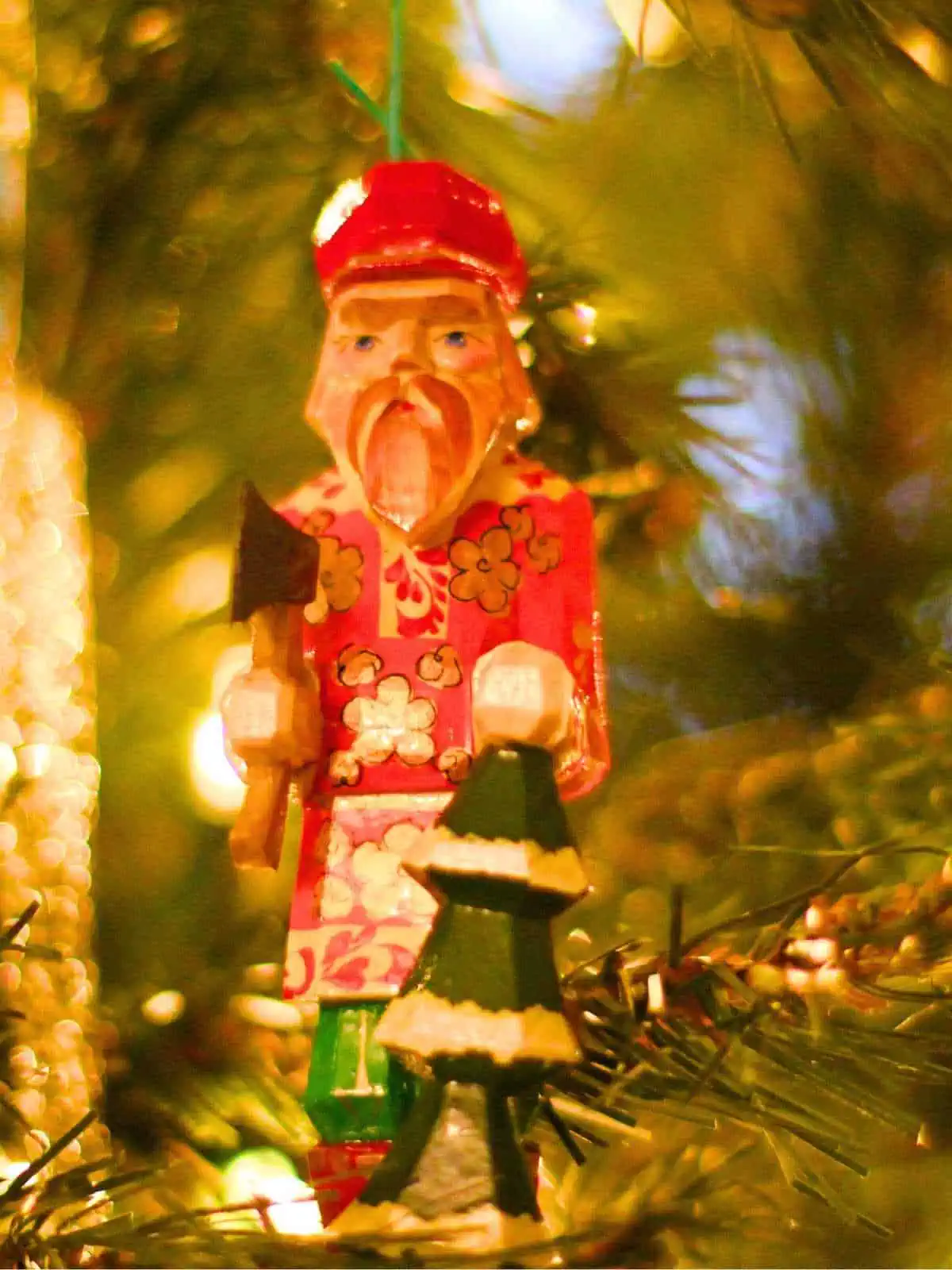 Is Winter Wonderland Worth Going To?
Absolutely. Winter Wonderland is a must-visit. It's a magical transformation of London's Hyde Park into a festive paradise, it's a really unforgettable experience.
The fact they offer free entry at certain times is a huge bonus, and it means you can immediately wipe out the entry costs you often have to factor into a day out. The variety of attractions, from fair ground rides to live performances, means there's something for everyone.
For families, the opportunity for children to meet Santa in his grotto is priceless. Our kids still talk about it (quite a few years later!).
Winter Wonderland is not just an event; it's become a tradition that marks the beginning of the Christmas for a lot of us. It's a place where the magic of Christmas comes alive, especially for littler ones, making it absolutely worth visiting, at least once.
Winter Wonderland London Budget Tips
Entry to Winter Wonderland is free! Don't get me wrong, this is amazing. However, the prices for rides and other things can be, in my opinion, extortionate! So in our usual money saving spirit, we do it on a budget. And it's just as good :)
To find discounts, you need to dive into detailed planning, budgeting, seeking free attractions, discounted travel and accommodation and finding fun without stretching your wallet. That's where we can help.
Here's our top tips for a Winter Wonderland on a budget day out:
Have A Budget In Place
One of the biggest mistakes people make when visiting Winter Wonderland is not setting a spending limit. It's easy to get carried away with the festive atmosphere and end up spending more than you intended. Especially when you have small kids who want to do everything.
To avoid this, set a budget for the day and stick to it. This includes everything from rides and attractions to food and drinks.
The experience of Winter Wonderland is not solely about the rides and attractions, but also about soaking in the festive atmosphere and enjoying the thousands of fairy lights, lighting the place up. That in itself is amazing, and super Christmas-sy too.
Celebrity Spotting
Winter Wonderland is a popular destination for celebrities during the holiday season. Over the years, many famous faces have been spotted enjoying the festivities.
While celebrity spotting is not a guaranteed event, it adds an exciting element to your visit. And the best part? It's completely free! So keep your eyes peeled, you never know who you might bump into.
Buy Your Tickets in Advance
While entry to Winter Wonderland is free, many of the rides and attractions require tickets. These can sell out quickly, especially for popular attractions.
It's a good idea to book in advance. Not only does this mean that you won't miss out on your favourite rides, but it also allows you to better plan your budget. By knowing the cost of tickets in advance, you can factor this into your spending limit for the day.
Plan Your Trip Around The Gigantic Theme Park
Winter Wonderland is a large event with numerous attractions spread across Hyde Park. To make the most of your visit, it's advisable to plan your route around the park.
Check the map and decide which attractions you definitely want to experience. This way, you can manage your time and budget, everyone knows what's allowed and what's just for looking at.
Don't Forget your Student ID or Find Yourself A Group!
Winter Wonderland offers discounts for students and large groups. If you're a student, don't forget to bring your ID to avail of these discounts.
If you're visiting with a large group, you could receive a discount of 10% on rides and attractions. This is a great way to make your budget stretch further and enjoy more of what Winter Wonderland has to offer.
Carpool To Save On Travel
Travel and accommodation can add a significant amount to the cost of your Winter Wonderland visit if it's not within easy traveling distance of your home. To save on these expenses, consider carpooling with friends or family.
Not only is this a more environmentally friendly option, but it can also save you a considerable amount of money. Similarly, consider booking accommodation outside of the city centre where prices can be cheaper, and use public transport to travel to and from Winter Wonderland.
Keep An Eye On Discount Websites
There are numerous discount websites that offer deals on tickets and attractions. By keeping an eye on these sites, you can snag some great deals and make your Winter Wonderland visit even more affordable.
Some sites to check out include Groupon, Wowcher and Hot UK Deals. Remember, these deals can sell out quickly, so it's worth checking these sites regularly in the lead up to your visit. They start offering discounts well before Christmas so don't leave it until the last minute.
What's Free In London's Winter Wonderland?
London's Winter Wonderland is a festive extravaganza that transforms Hyde Park into a winter paradise every year. While some attractions and rides require tickets, there are plenty of free activities that visitors can enjoy.
Here's a guide to some of the best free things to do at Winter Wonderland:
Explore the Christmas Markets
One of the main attractions of Winter Wonderland is the traditional Christmas Market. Stroll through the Bavarian-style wooden chalets filled with unique gifts, handmade crafts, and Christmas decorations.
It's a perfect place to soak up the Christmas spirit, even if you're just window shopping and the hustle and bustle makes it exciting for the kids.
Enjoy the Festive Atmosphere
Simply walking around Winter Wonderland is an experience in itself. The park is beautifully decorated with Christmas lights and festive decorations.
The sound of Christmas carols echos around the place, so get the kids joining in as you stroll around the park.
Watch Live Performances
Winter Wonderland often hosts a variety of live performances, from local bands to carol singers. These performances are usually free to watch and add to the festive atmosphere.
If you're visiting with children, don't miss the chance to visit Santa's Grotto. It's a magical experience for kids, and they might even get a chance to meet Santa himself! In contrast to a lot of places, visiting Santa in Winter Wonderland is free. However…..it's only free if you've bought a ticket to the park and haven't gone in for free.
The queues can be insane, as you might imagine but SantaLand might be a good place to allow the kids to go on some rides as the little kid rides start at just £2, meaning they're a lot more affordable than the main fairground rides.
During very busy times the queue for Santa's Grotto sometimes closes early. The Grotto also closes early on days with a Parade so Santa can take part. Make sure you check this if you're planning on visiting him 🎅.
Enjoy The Winter Wonderland Scenery
Hyde Park is beautiful in winter, and the Winter Wonderland event makes it even prettier to be in. Take a walk around the park, enjoy the winter scenery and take plenty of photos.
Window Shopping
Even if you're not planning to buy anything, the various stalls and shops in Winter Wonderland are worth exploring. From unique local crafts to festive food and drink, there's plenty to see and enjoy.
Remember, the best things in life are free and that's certainly true at Winter Wonderland. With so much to see and do, everyone should go. once if they can. Wrap up warm, grab a hot chocolate and enjoy all the free activities that Winter Wonderland has to offer.
Buying Winter Wonderland Tickets
At Winter Wonderland in London's Hyde Park, there are a variety of tickets you can buy. Here are some of the ticket types you can buy:
Entry Tickets: According to Londonist, if you're visiting during standard times (weekend mornings, weekday afternoons), entry is £5 per person. During peak times (weekend afternoons/evenings), it's £7.50 per person.
Ride Tickets: There are loads of rides at Winter Wonderland, each with their own ticket price. For example, the EuroCoaster (one of the longest-standing rides at Winter Wonderland) costs £7.00 for adults/teens and £5.00 for children under 12.
Attraction Tickets: Winter Wonderland hosts a variety of attractions. The Giant Wheel has different ticket prices depending on the category: Adult (£8/£10), Child (£6/£8), Family (£24/£32), Concession (£7/£9), and Private pod (£40/54), according to Metro UK. Check before you go for current prices.
Workshop Tickets: Some special attractions (like the Ice Sculpting Workshop) require separate tickets. A session for two people costs between £58.50 and £66.50.
These prices are subject to change, and it's always a good idea to check the official Winter Wonderland website. Also, remember that while the entry might be free or discounted, most of the rides, attractions, and experiences inside Winter Wonderland will have their own costs.
Use the tips above to budget for these additional expenses when planning your visit.
Winter Wonderland Food Prices
While the exact prices for food and drinks at Winter Wonderland varies year to year and between vendors, these are typical prices based on past years:
Curly Fries, Churros, and Waffles (desserts): Expect to pay around £4-£6 for a portion of curly fries or churros, and around £5-£7 for a waffle.
The Coffee and Hot Choc Cabin: Coffee or hot chocolate might cost around £3-£4, while toasties and cakes could be in the range of £4-£6.
Oh My Dog!: A hot dog could cost around £5-£7, depending on the toppings and size.
Santa's Grill: German sausages might be priced around £6-£8.
Duck Shed: Slow-roasted pulled duck burgers could be around £7-£9, while salad boxes might be around £5-£7.
The Mac Factory: A portion of macaroni and cheese could cost around £5-£7.
Pricey, right? Take your own snacks in and find a cosy spot for a picnic!
Winter Wonderland On A Budget FAQs
Can I take my own food to Winter Wonderland?
Yes, you can bring your own food to Winter Wonderland. However, with a wide variety of food stalls offering delicious treats, you might want to try some festive food on-site.
How do you get into Winter Wonderland for free?
Entry to Winter Wonderland is generally free. However, during peak times, there may be a small charge. Always check the official website for the most accurate information.
Do Winter Wonderland tickets sell out?
Yes, tickets for popular rides and attractions at Winter Wonderland can sell out, especially during peak times. It's recommended to book in advance.
Do you have to pay to see Santa at Winter Wonderland?
Visiting Santa at Winter Wonderland is usually free. However, due to high demand, it's advisable to check the official website for the most up-to-date information.