What to do with old CDs UK
* We sometimes use affiliate links, so we may receive a commission, at no cost to you, if you make a purchase through a link. Check our disclosure for more info.
If you're wondering what to do with all your old CD's in the UK, this post is for you!
Over the years, like so many of us, we've collected a huge number of CD's.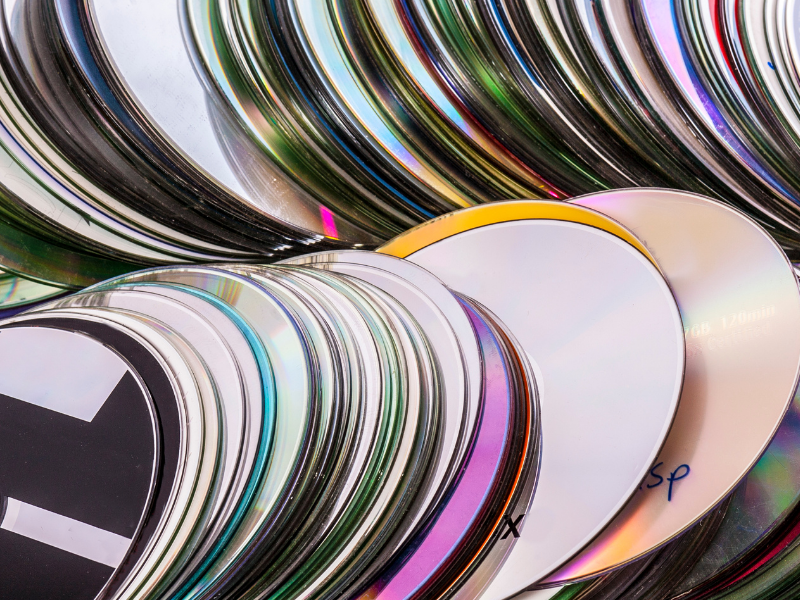 MP3 players overtook CD's in our house and now it's all on our phones, and our CD collection is well and truly redundant!
✅ What can you do with your old CD's?
Essentially, you've got two options.
You can sell your CD collection and make some money, or you can donate them to charity and let the charity make some likely much needed cash!
If you're someone that's managed to keep your CD's in brilliant condition, in the original case and unscratched, you'll be able to get the top selling price for them.
Ever thought about gaming for money? Read our full post here!

If on the other hand, you didn't manage to take quite as good care of them, you might be better of donating them to charity rather than trying to sell them.
Or you could try to sell them and then donate the ones you can't :)
✅ The best place to sell CD's
There are numerous websites and apps that will buy your Cd's from you.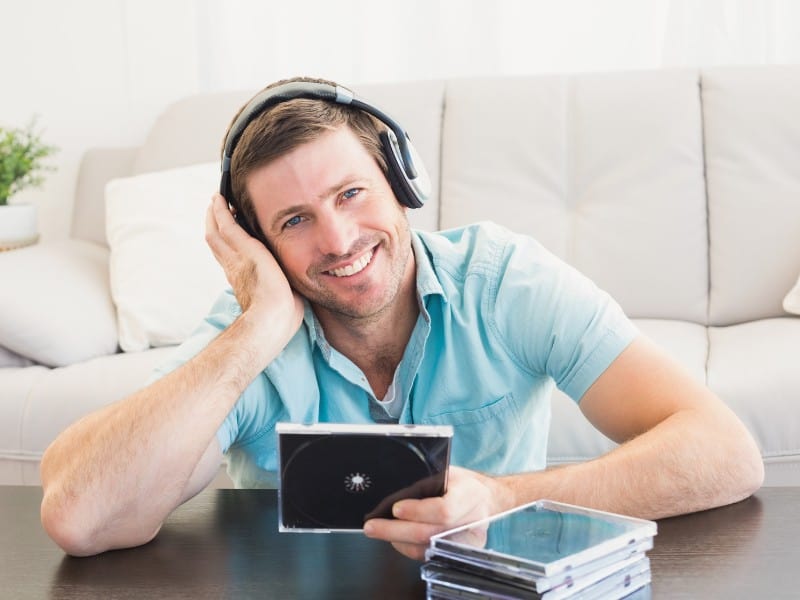 Some of the best CD buying sites are:
✅ Is it worth selling CDs?
Back when we used to all buy CDs, they could be quite pricey. However, as I'm sure you're aware, most of them have lost a lot of their value.
There are some though that are now wanted by collectors for their collections, but these are few and far between and the majority of us will find that our CD collections are worth a fraction of the price we paid.
How to make £100 a day, every day!
But that doesn't mean they're not worth anything and not worth selling. If your CDs are sitting in a box in the attic and are never realistically going to see the light of day again, perhaps the cash would be better in your pocket?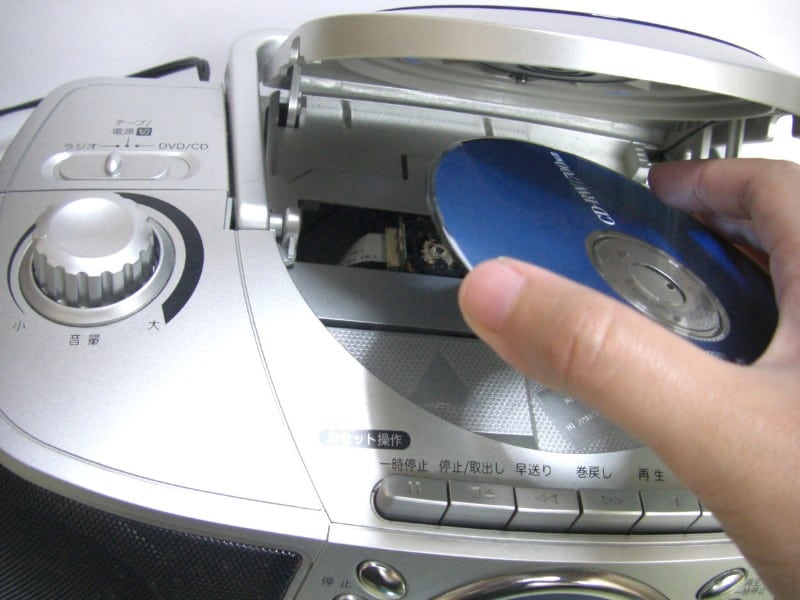 ✅ The best sites for selling old CDs
Ziffit
Ziffit offers a barcode scanner if their app, making it really easy for you to scan your CDs.
There's an app for either Android or iPhone.
You'll then be given an instant price, letting you decide straight away if you want to sell your CD to them or not.
Once you've made the decision to sell your CDs to Ziffit, they'll ask you to package them up, and either have them collected FREE by courier or drop them off at a drop off point local to you.
Once Ziffit has received your CDs, you get paid either into your bank account, your PayPal account or by cheque.
If you've got books you're looking to sell as well, Ziffit also buys books. Might be a good opportunity to get rid of a few collections and pocket the extra cash!
It's that easy.
Music Magpie
Much in the same way Ziffit does, Music Magpie works best when you download their app and scan the barcodes to get an instant price.
You can input the barcode into their website if you prefer, but be warned, this is pretty time consuming :)
Music Magpie is a big site with great reviews, so you can feel sure they're all above board and you'll get your money paid out quickly.
They also offer FREE postage and cash straight into your bank account when they receive your CDs.
Music Magpie also buy a whole variety of things, from old CDs to LEGO, so if you're having a clear out, it might be good to be able to get rid of everything in one place.
They also buy all sorts of technology, including your old laptops, smart watches and Kindles etc….but always check out a variety of places before committing to sell, as technology selling prices seem to vary hugely between buyers.
What CDs are worth the most money on Music Magpie?
*These are approximate prices CDs have previously been bought for. There's no guarantee they'll be bought for these prices when you're reading this!
The Lord of the Rings Trilogy: The Extended Collection, £14.65
Breaking Bad: The Complete Series, £9.78
Soldier Soldier: The Complete Series, £9.62
Bottom Live: The Stage Show/Bottom – The Big Number 2 Tour Live, £8.64
2 Point 4 Children – Series one to three, £8.39
The Six Million Dollar Man: Series 1, £5.36
WWF – Wrestlemania 15, £5.33
Phoenix Nights: Series 1 and 2, £5.03
Original Soundtrack: Kevin and Perry – Go Large Ost, £4.88
The Wombles:The Complete Collection, £4.87
Momox
Momox is another big player in the old CD buying world!
They also offer a free app that allows you to scan your CDs and see the price they'd offer you, and give your free postage and fast, secure payment when your CDs have been received.
As well as buying your old CDs, you can also sell your old books, games and DVDs.
Some of the top selling CDs on Momox could get you between £5-6, so it's possible you could get yourself a nice pile of extra money. Always handy :)
Zapper
Books, old CDs, DVDs and games, Zapper will buy them all!
As is pretty standard, you'll be able to download their free app, scan for a price and send them your unwanted items.
Zapper will send you a free postage label and you simply take your box to the post office, get a receipt and wait for your cash to be transferred to you.
If your item has no value as can happen on these selling sites, Zapper allows you to opt to recycle your items, so instead of them going to landfill, they might end up in schools, being send abroad where they're needed or used in another way that's better than simply throwing the item away.
On top of the list above, Zapper might also want to buy your old cameras and sat nav's, there's quite a list on their website, so you could end up with more cash than you bargained for!
WeBuyGames
WeBuyGames also buys CDs!!
Scan the barcode to get your offer price, and if you like it, follow the steps to get your cash!
Although WeBuyGames is predominantly a games selling site, there is an option to sell your old CDs.
They have a fairly long list of requirements before they'll buy your old items, so make sure you've gone through the list and your goods are up to scratch!
WeBuyGames acceptance list:
Fire or smoke damage
Significant damage or wear to book binding
Tears to the cover or pages
Book Club Editions
Ex-rental copies
Missing, loose or torn pages
Strong smell of any kind (including cigarette odour)
Water, moisture damage, or mould
Workbooks with writing in them (e.g. tests part or fully completed)
Missing or wrong discs
Copied or Pirated discs
Discs without all of the original packaging, artwork or instructions
Discs with cracks, deep scratches or that are misshapen
Items with an ISBN or barcode number different than that on the packaging even if the title is the same
Access code missing/used
Badly stained
Book missing from box set
Damage to popup
Incomplete
Misprint
Items which look like have been chewed on will not be accepted
Corrected or uncorrected proof copies of books
Promo copies
Sound does not work
Cracked boxsets and multi disc cases
Self Published Books or Print on Demand
It's also worth noting that if any of your items are not accepted, if you want them back, they'll charge you to send them back. These charges are also listed on their website.
CEX
Fast becoming a high street staple, CEX is well known for buying and selling a huge variety of items.
Whether it's your old CDs or anything else game, tech, mobile or music related, it's well worth checking out what price CEX will give you alongside the other selling sites.
A big bonus point for CEX is that because they have physical stores, you're able to drop your items off and get paid without having to wait for the post or bank transfers (although these can be pretty quick too!).
You can get an instant price so you're able to make a decision about selling to CEX, and they seem to offer a fair price from what I've seen.
✅ How to recycle old CDs
If you'd rather recycle your old CDs than sell them, there are several ways you can do this.
FreeCycle, ReUseIT and Freegal all allow you to offer your items to someone else, for free, that they will get use out of.
You CDs should be in useable condition, but you can be less concerned about having the original CD cover etc…or worrying about the cover having marks or tears on it.
The other option you have is to give your old CDs to local charity shops. Make sure they're in a good, useable condition and can be used by anyone buying them.
Sometimes we just want to declutter :)
✅ Related posts
✅ What to do with old CDs UK?
You can either sell them, or recycle them. We've listed some of the better sites in the UK to sell your CDs on, and you can even use these sites to recycle them if they're not valuable.
✅ The best place to sell CD's?

Ziffit – With 5 star reviews on TrustPilot, this site's worth checking out
Music Magpie – Easy selling process and fast payments
Momox – Instant price offers and free shipping
Zapper – Sell a whole host of things on Zapper as well as your old CDs
WeBuyGames – Not only games, this site will pay for your old CDs
CEX – Fast becoming a high street favourite, it's worth trying CEX to sell your CDs
✅ Is it worth selling CDs?

Back when we used to all buy CDs, they could be quite pricey. However, as I'm sure you're aware, most of them have lost a lot of their value.
But that doesn't mean they're not worth anything and not worth selling. If your CDs are sitting in a box in the attic and are never realistically going to see the light of day again, perhaps the cash would be better in your pocket?