✅ Get paid for searching the web UK
Did you know you could get paid for searching the web? There's companies out there that will pay you simply for installing a plugin on your device and then using your regular search engine, Google, Bing etc…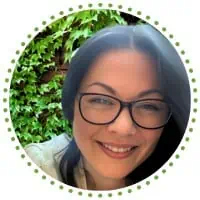 I'm Steph, mum of three! 👋
Here, I share practical insights on making (and saving!) money. With a knack for budgeting and a passion for financial freedom, I've picked up lots of tips & tricks along the way. And I can't wait to share them with you here!
You'll then see the search results along and you get paid for searching and then clicking on one of the results. It's that simple!
QMEE also offer surveys for cash and a cash-back feature you can use.
To take up this offer, just register and join QMEE and they'll let you know what you have to do.
Getting paid is through PayPal.
For more ways to earn cash through PayPal, read our full post here!
✅ Get paid to test websites UK
As well as being paid to search the web, you can also get paid for testing websites.
Many site owners pay good money for people to carry out specific tasks while their screens are recorded, allowing the site to see where their customers find using their site easy and which they need to work on.
One of these companies is called WhatUsersDo.
There are a few requirements you need to fulfil to be able to join WhatUsersDo:
Be over 18
Able to speak English or Spanish fluently
Willing to have your face and/or voice recorded
Able to follow direction and think out loud (as in, talk through your thought process!)
You also need to have these technical minimums available to you:
Email and SMS text message capabilities.
Laptop or desktop computer and/or mobile device.
A built in or external webcam.
A built in or external microphone.
Excellent internet connection (3Mbps or faster).
If you meet these criteria, it's easy to get started with WhatUsersDo:
Join up – Super easy sign up process gets you an account where you can start earning cash!
Fill in your profile – Filling in your profile with as much detail as you possibly can (remember to only give info away you're happy with sharing!) means that WhatUsersDo can send you more work.
Get notified of new studies – you'll be emailed when there are new studies available to you
Get paid – Get paid into your PayPal account 21 days after you complete the work.
User testing websites is a really great way to earn some extra cash. Not only is it not quite as mind numbing as filling in surveys can be, but the pay is generally better.
I've talked a little about user testing, or website evaluation before in this post here, but I really like WhatUsersDo (Intellizoom) and they're now allowing new users to join them again after they were bought out, so wanted to talk about them again now!
Just so you know, I'll call them WhatUsersDo as that's what people know them as… until they get better known as IntelliZoom!
Last year WhatUsersDo was acquired by UserZoom, the UX Insights Company, of which IntelliZoom is part of! You can join and start earning money here!
IntelliZoom Panel is the community area of UserZoom, the UX insights company (parent company of IntelliZoom!). For you and I, this means we get paid to test new websites and give our thoughts on them. What works, what doesn't etc…
They basically help companies make better products, create seamless customer journeys and empower them to develop compelling human experiences by understanding customers better than they understand themselves.
There is a test you need to complete before you can work on WhatUsersDo clients websites, but you they assure us on their site info will never ever be sold or linked back to you. These studies are short, as they're not paid, and really won't take you long to complete at all. Phew :)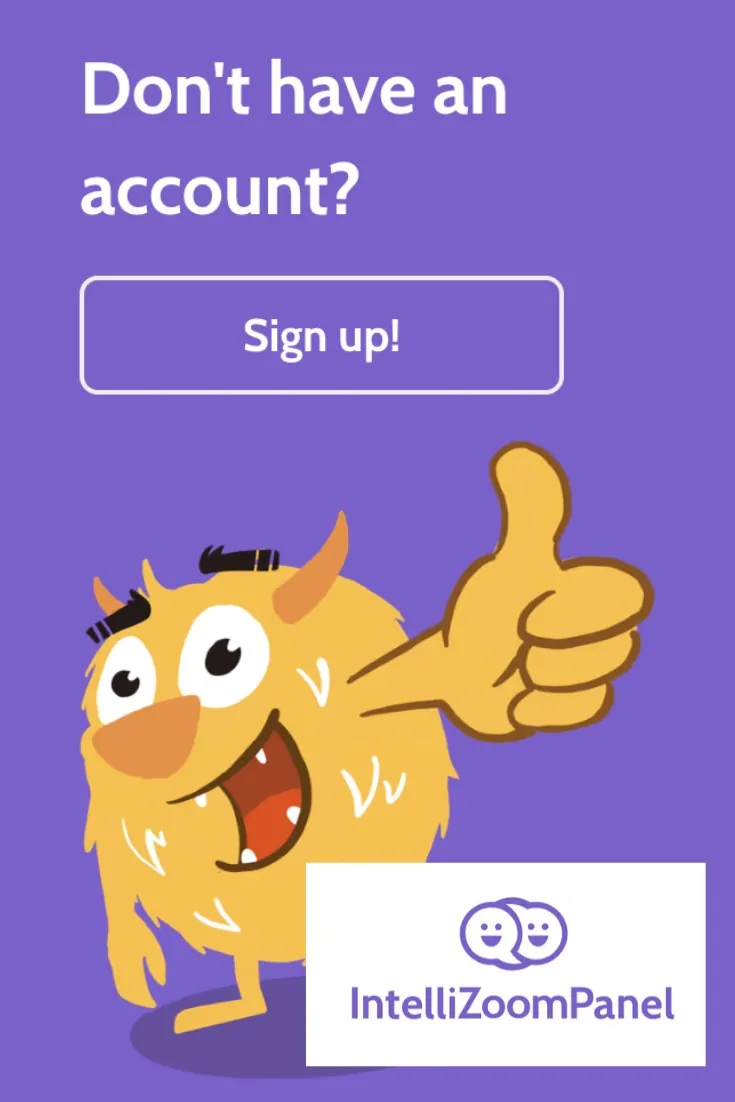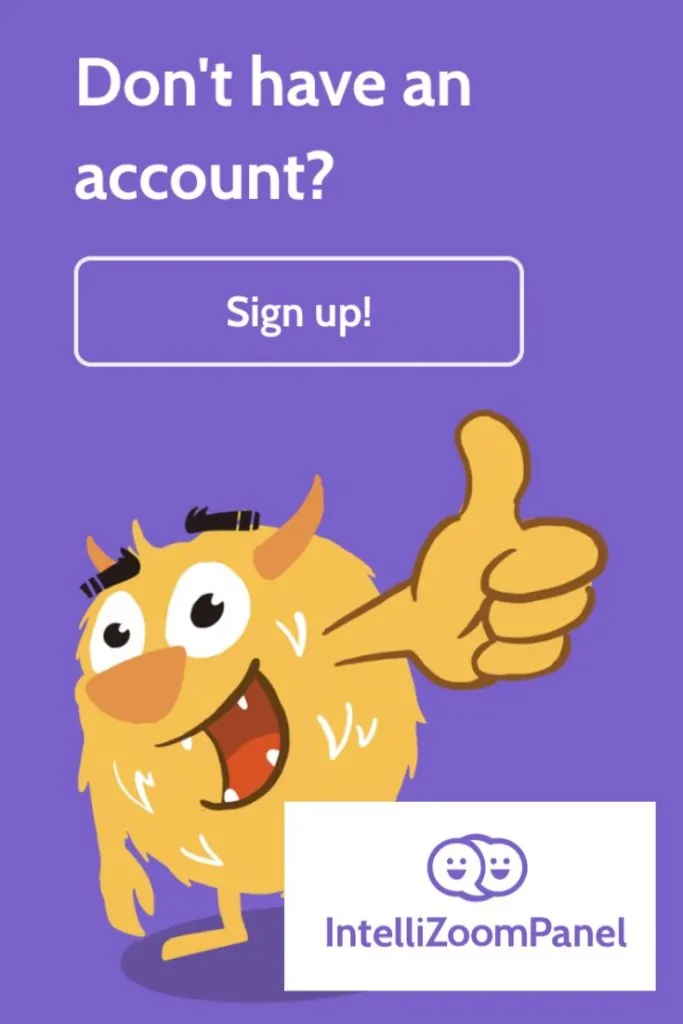 ✅ Is WhatUsersDo legitimate?
In a word, Yes. This site is legit and have always paid up! They have a fab tech support, an easy to use website and get good reviews from their participant community.
The sign up is painless and quick, and you'll be able to start earning money pretty quickly.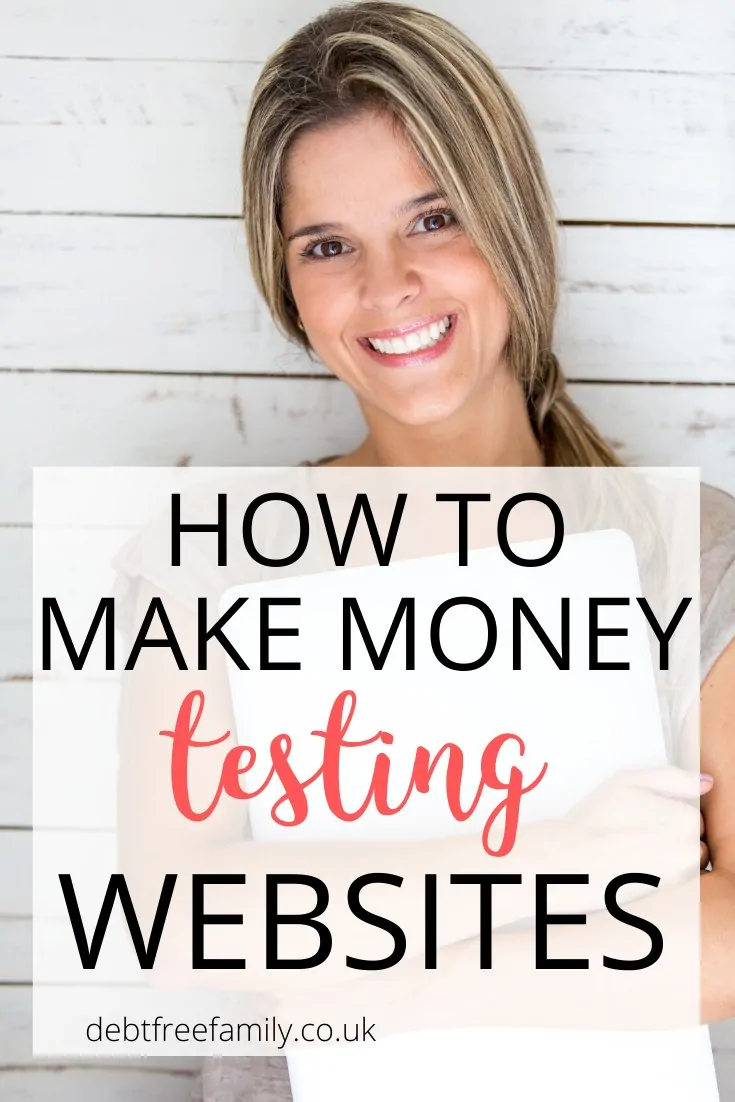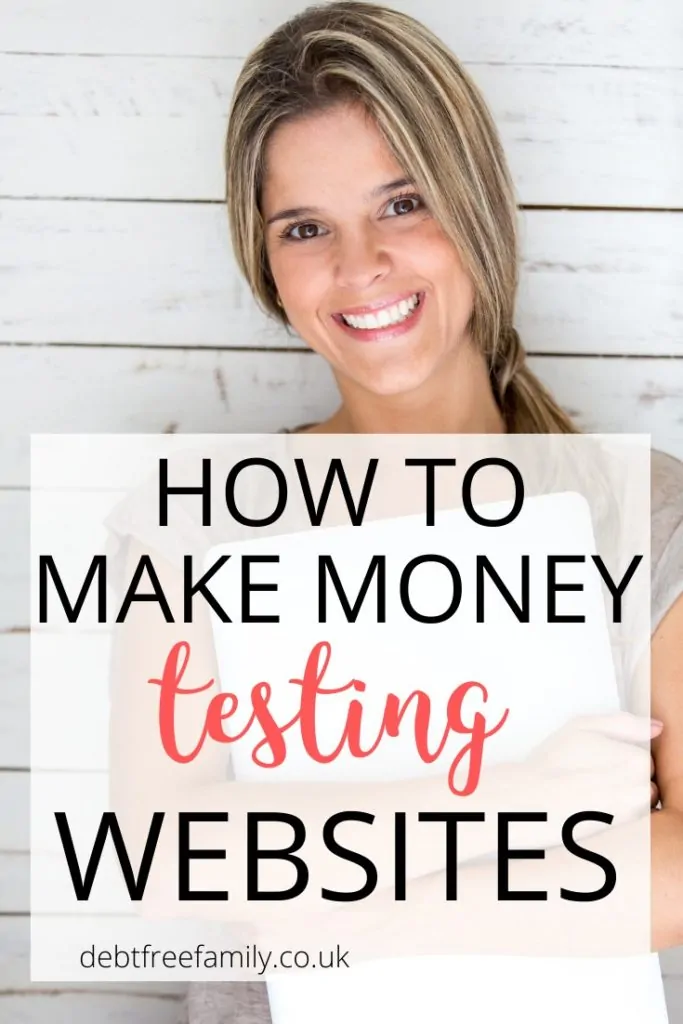 ✅ Can you really earn money with WhatUsersDo?
So many people believe it's not really possible to make money online and that these types of websites must be a scam.
Some are, but not all of them and this is one of the good ones! It's totally possible to make money from WhatUsersDo. Really! Okay, so for full disclosure, you're not going to get rich doing this…but you'll be able to earn a little extra cash each month, and that's what this is about, right?
✅ How much will I make from WhatUsersDo?
Payments are sent to your PayPal account and can take up to 21 days from completion to reach your account.
Don't have a PayPal account? Get one here!
How much you're actually going to make from WhatUsersDo is hard to predict.
The average seems to be $5 per task, but they generally take less than 15/20 mins to complete, some much less, so the hourly rate is not to bad at all.
They say you'll be offered as many tasks as are appropriate for your profile each month, and they're on a first come first served basis, so the potential is there to get some cash in, quick!
✅ What sort of jobs do WhatUsersDo offer?
There are a few different types of job available to WhatUsersDo participants. Most invitations will be for 'Think Out Loud' (TOL) studies, possibly in combination with other types.
TOL (Think Out Loud)
TOL studies require you to think out loud as you complete a task. Your face and voice will be recorded as you do so.
Non-TOL (Non-Think Out Loud)
Non-TOL studies do not record your face or voice.
Examples of Non-TOL studies:
Card sort
Card sort studies will give you a list of things to categorise into certain topics.
SSCT (Screenshot Click Test)
SSCT studies will give you a static image and ask where you might click on it to find something.
Moderated
Moderated studies involve a moderator, most commonly a researcher, to mediate and guide you throughout the study. You may be one-on-one with the moderator or with the moderator and a group of other participants. Moderated study sessions will be scheduled in advance. Click here for information on how to take a moderated study.
Diary
Diary studies require you to do tasks over a determined time period and document your thoughts/ findings.
Much like moderated studies, scheduling for this will be done in advance. Click here for more information on how to take a diary study.

✅ Is WhatUsersDo worth it?
Is WhatUsersDo worth it? I think so, yes! As one of a few things you might do each month to earn more money, WhatUsersDo is totally worth joining.

It's a really easy sign up process for starters. The user experience of the site has been well thought out, there's really not a HUGE amount of info you need to have to start off and you can add to your profile after you're a member. What I would say though, is that you'll get way more jobs offered to you if you fill in your profile a little more than the basics that are required. This is simply because WhatUsersDo can then match you to more jobs.
Easy to use sign up screens!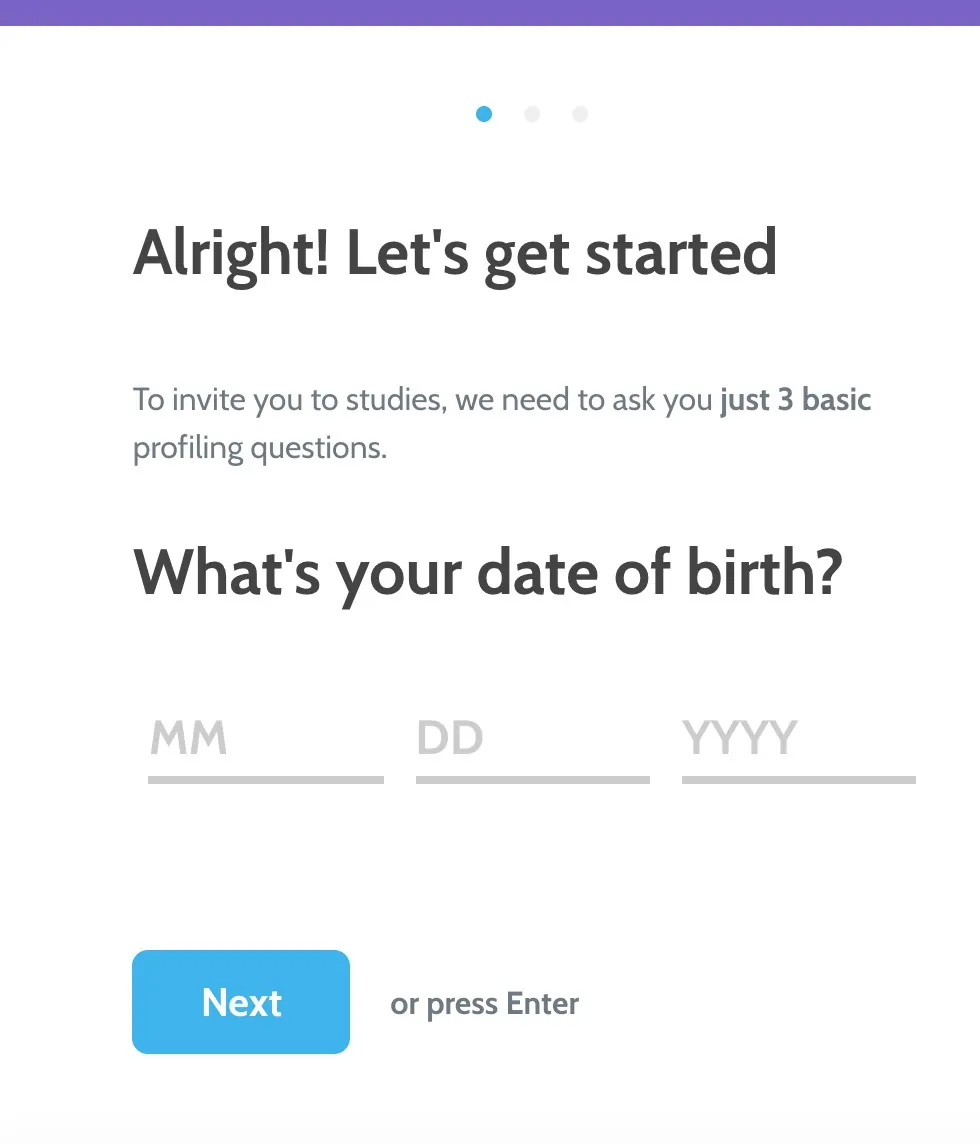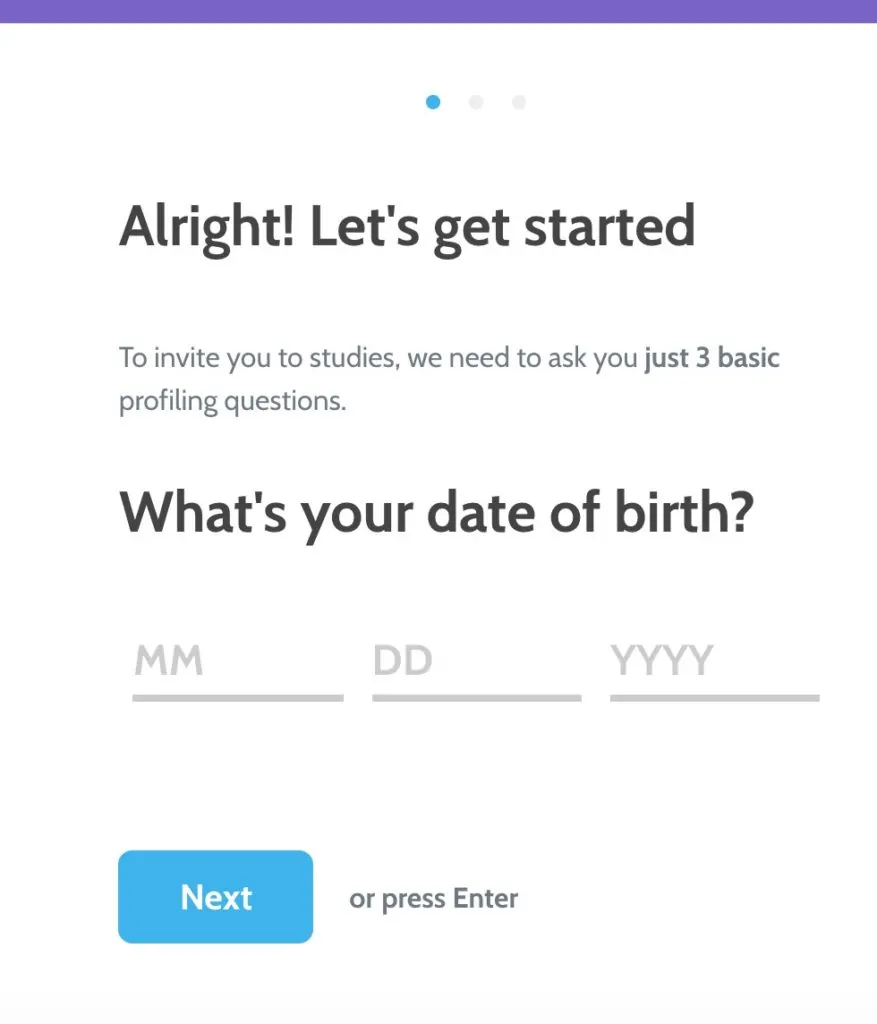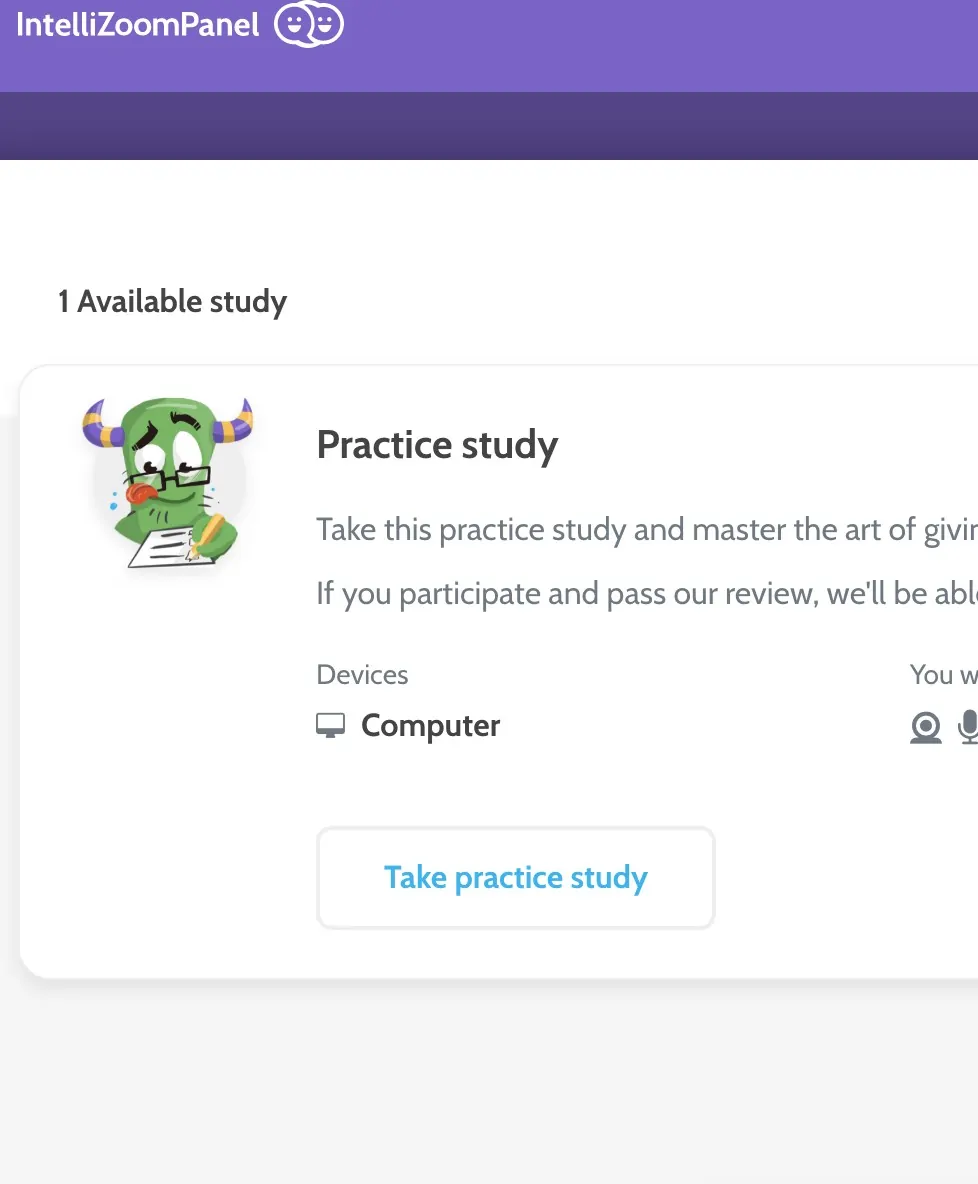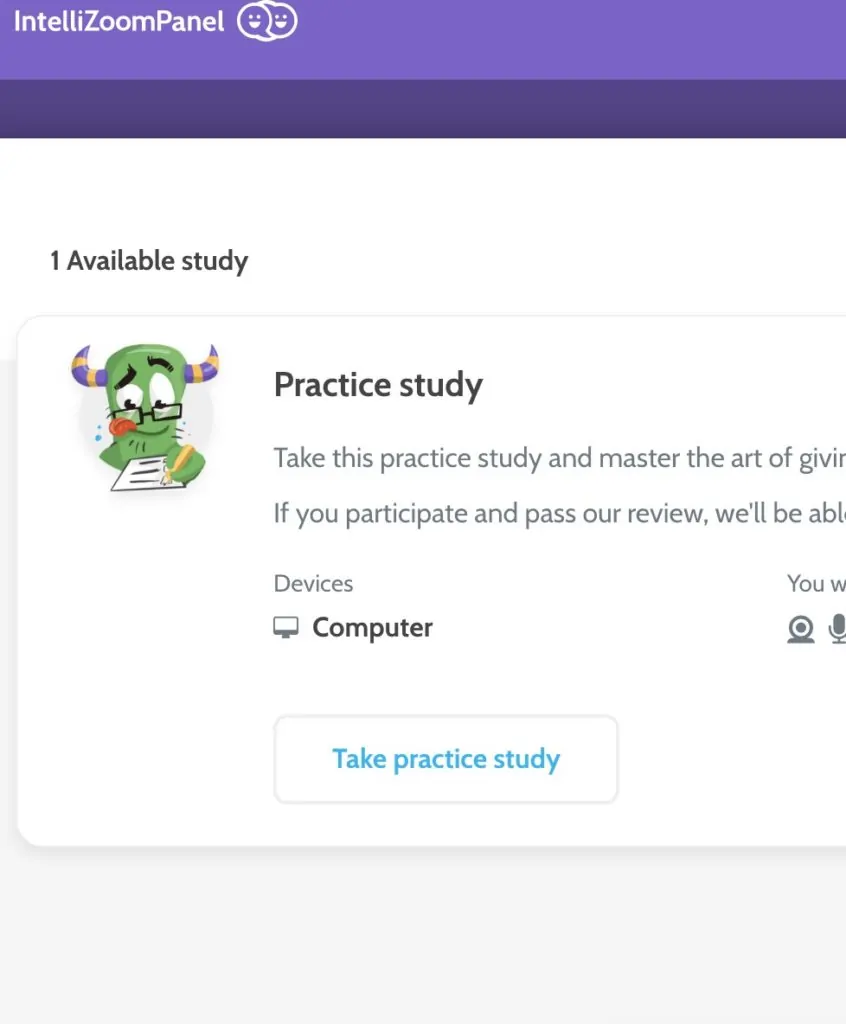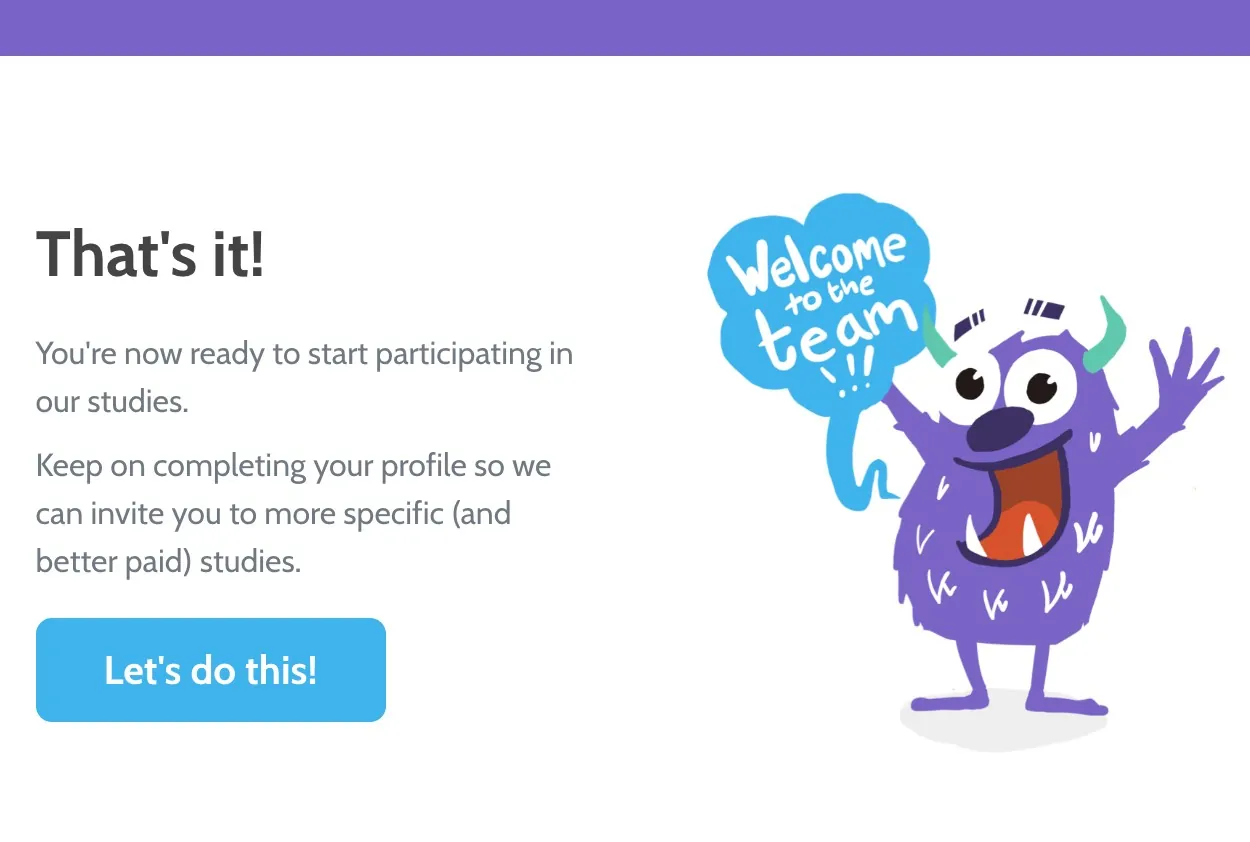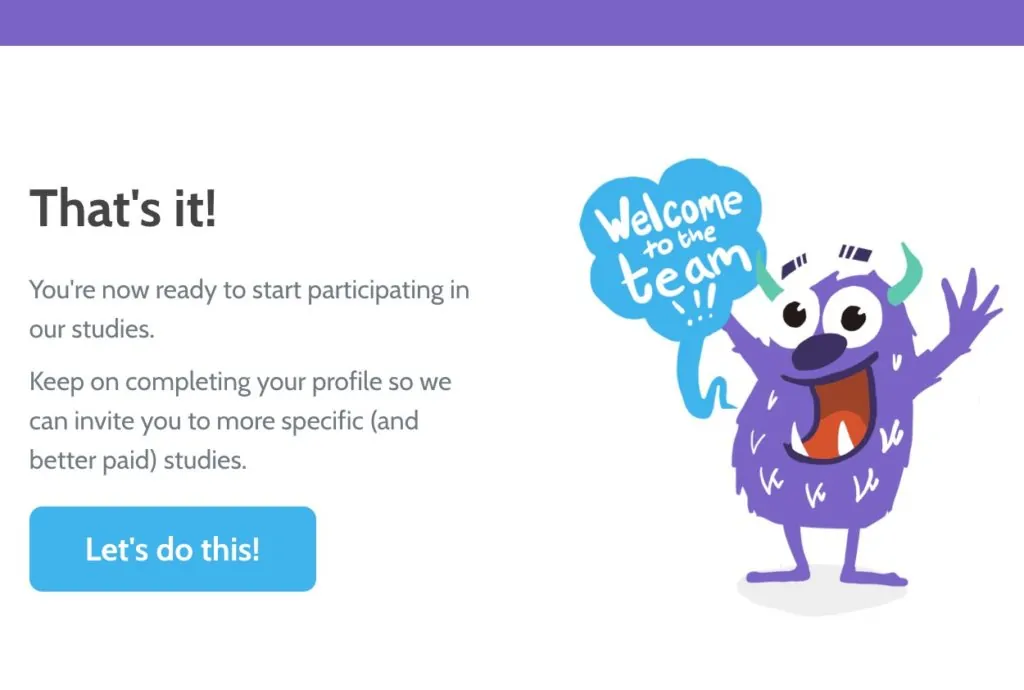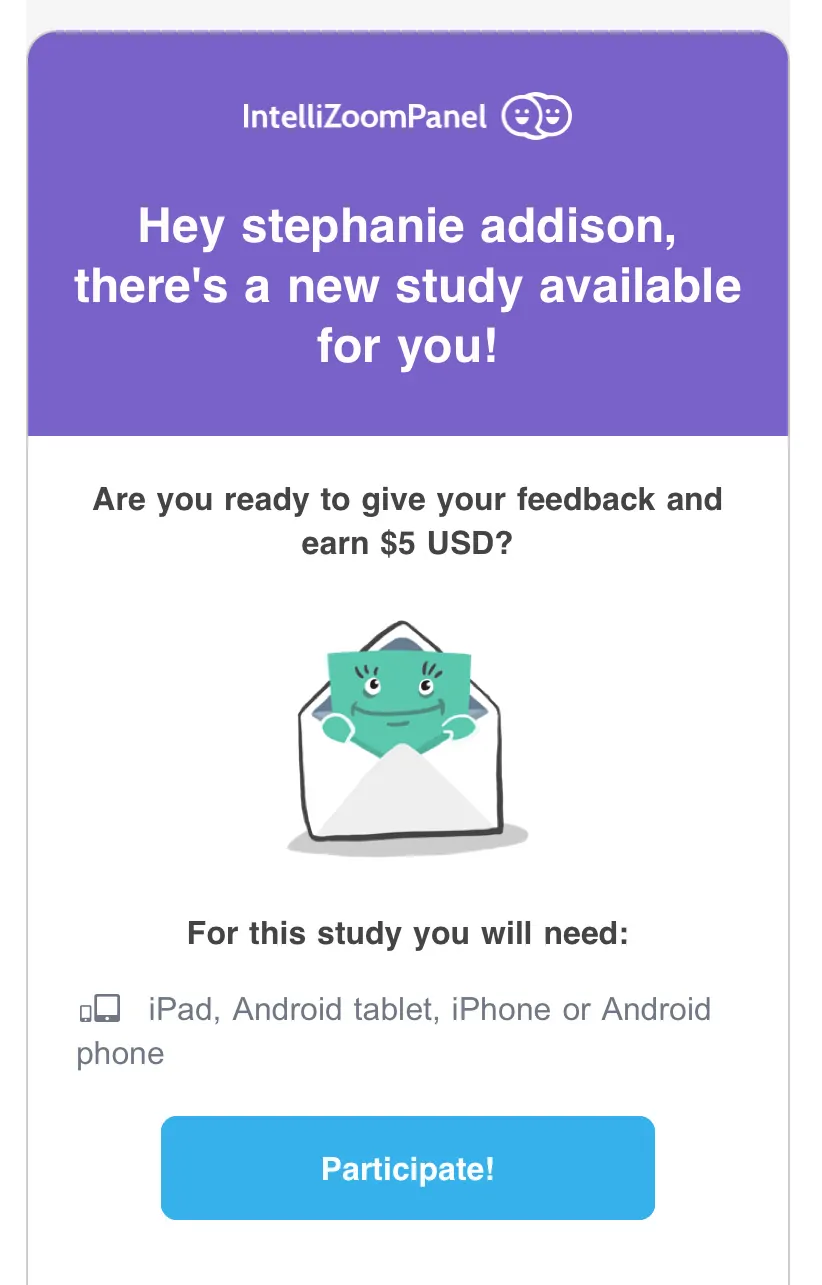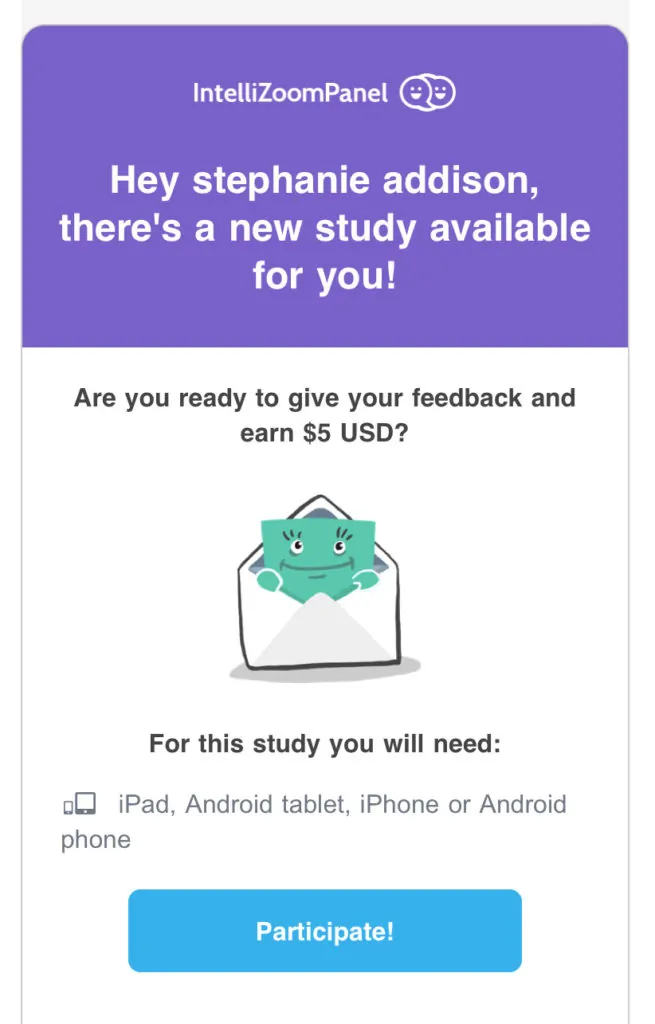 Need more info?
Liked this post? Looking for more ways to bring in some extra cash each month? Here's some more posts you might like!
Frequently asked questions
✅ What is WhatUsersDo?
WhatUsersDo (Now IntelliZoom) is a community of people who complete website testing tasks for website owners looking for insights into their client base.
✅ How much can you make from UserTesting with WhatUsersDo?
The pay is $5 per test.
✅ Is IntelliZoom legit?
Yes, this website user testing company is legit and will pay you for testing their clients sites.