* We sometimes use affiliate links, so we may receive a commission, at no cost to you, if you make a purchase through a link. Check our disclosure for more info.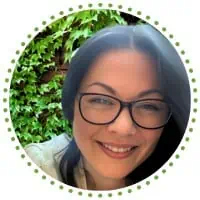 I'm Steph, mum of three! 👋
Here, I share practical insights on making (and saving!) money. With a knack for budgeting and a passion for financial freedom, I've picked up lots of tips & tricks along the way. And I can't wait to share them with you here!
As an up-cycler, or 'bin diver' as the kids affectionately call me, I'm always trying to find out where to get free furniture in the UK.
Getting furniture for free isn't as difficult as you might think. You will be surprised at the amount of furniture that people are willing to give away – and I'm not talking about rotten, broken furniture, the quality of the furniture that people are prepared to give away will surprise you – it continues to surprise me!
Also see: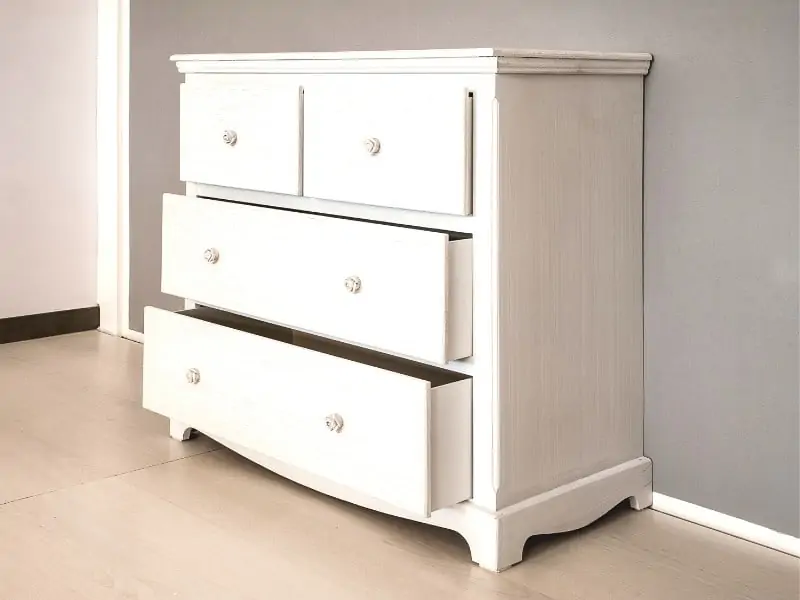 How Can I Get Free Furniture?
As long as you can cover the cost of transportation you can pick up lots of home furnishing absolutely free. A bit of sanding a lick of paint and some TLC and somebody's old dining table can be totally transformed. 
As well as the cost benefit to you of recycling/upcycling old furniture, there is also the environmental benefit of those items not going into landfill sites.
So, where to begin your search. 
Friends And Family
If you are lucky enough to have friends and family living nearby, ask them if they have any furniture that they no longer have a use for.
I was given a lovely wooden dining table and chairs from a friend who was changing her decor and didn't want the hassle of listing on ebay.
Another friend was given furniture from her parents, items that were in their garage simply taking up space. Never be afraid to let your friends and family know that you are looking for free furniture, you never know what you might receive. 
Adding listings to eBay or Facebook can often be seen as a hassle and friends and family will often rather give items away than answer endless questions and wait for hours for prospective buyers.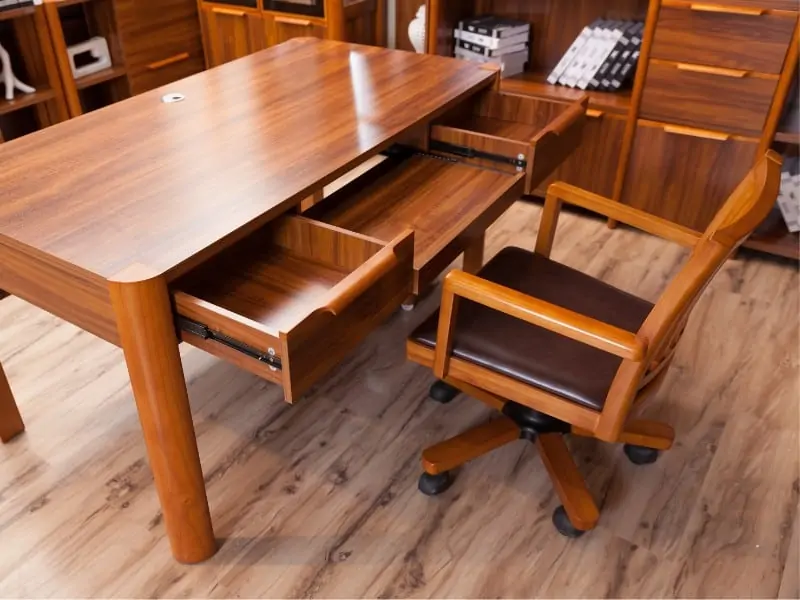 Freecycle
The first place most people go to for free furniture is Freecycle. As the name suggests all the items on here are free. All you need to do is register for a group (your local area) and then browse what items are for offer. 
Some people find this site a little difficult to use as it is hard to know which items are already 'taken'.
On a more positive note, being able to register for your local area makes the site really convenient particularly when it comes to arranging collection of your item. 
Gumtree
If you haven't looked at the Freebies section of Gumtree for free furniture, what are you waiting for! 
There are hundreds of unwanted items available from dining tables to sofas, doors to desks. The bigger items are the most popular – you just need to arrange your own transportation.
They have a dedicated freebies section and also send you a weekly email with new listings. Make sure you subscribe to those.
Snaffleup
This is a new web-site that gives people with unwanted but useful household items an opportunity to donate them to others instead of throwing them away.
Any item that is no longer needed but still has some life left in it can be added to the SnaffleUp website where people can view and arrange collection of items that they would like. 
SnaffleUp works in the same way as Freecycle in that you can either donate items or add items that you are looking for.
The site is run on a nationwide scale rather than a local one; enter your postcode for items to be listed according to distance.
If you are looking for something in particular you can create an 'alert' which will notify you when what you are looking for is posted.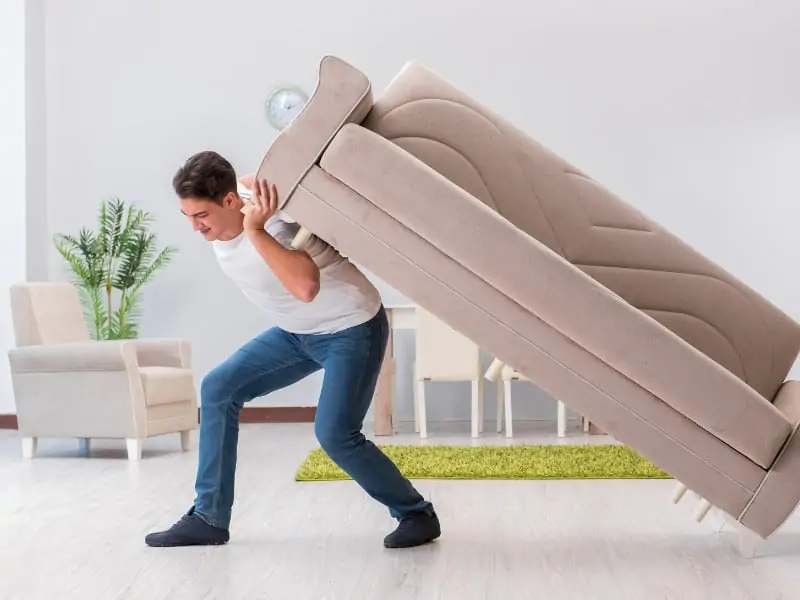 Local Facebook Forums
My local Facebook 'Items for Free' forum is one of my favourite resources when it comes to finding furniture. Items are often available for free as long as you are happy to dismantle and collect it.
I have collected dining tables, chests of drawers, bookcases and chairs all from searching 'Free' on my local Facebook sites. 
Local sell and swap groups and pages on Facebook are perfect for finding free items and work a little differently to Facebook Marketplace. Just search for a group in the search bar and like or join. Once you see something you like, comment ASAP to bag your item.
Preloved
The popular classified site features a Freeloved section, letting you pick up things for free. While it's free to advertise your wares, users pay £5/year to get first dibs on the latest freebies.
Freegle
Freegle is very similar to Freecycle and always worth a look if you're looking for specific things.They have 450 online communities across the UK where you can search for new furniture and home accessories for your home. Get searching!
Post a 'wanted' add
One of free sites' more controversial features is that you can post 'wanted' ads. Just post an add to the site's page, and say what you're after and why.
Some sites won't let you post a 'wanted' ad unless you've posted an 'offer' ad in the past. It's all part of the giving ethos of these community web groups so even if it's something as small as a pack of unused light bulbs, try offering before you start making requests.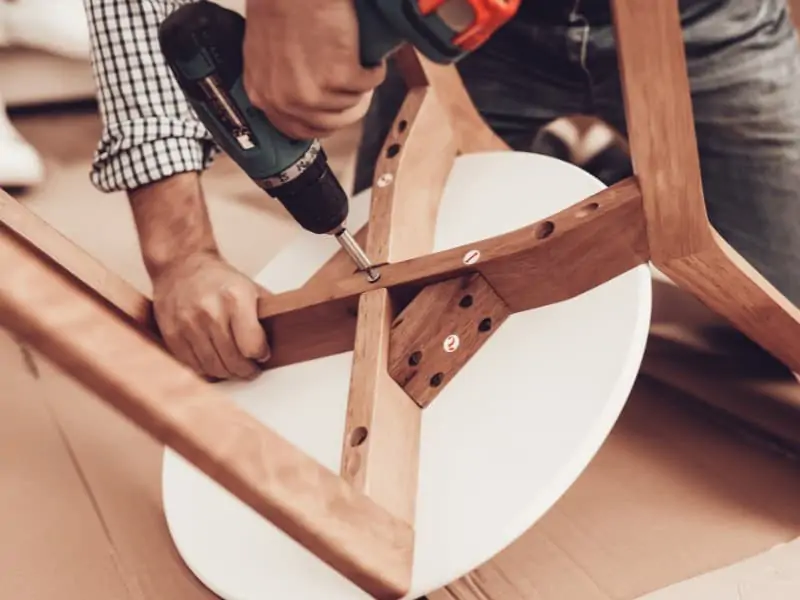 Use a free app to scour multiple recycling groups at once
Joining several groups can yield the best freebies (especially if you've well-to-do neighbouring areas), but checking them all can be a faff.
There is an app called Trash Nothing which lets you instantly see everything up for grabs in your local recycling groups in one go – there's no need to browse them all separately.  It covers hundreds of Freecycle, Freegle and standalone local recycling groups across the UK.
Collecting Free Furniture
Now you know where to look, what next?
Check for freebies as often as possible
When you first join, it's easy to get hooked as you see the staggering amount of freebies put up for grabs. Be ready to act fast and answer at speed as freebies are offered and taken at breakneck speed.
You can choose whether to browse freebies online or, for a better chance but more effort, to receive every offer to your inbox. In some cases you can also opt out of all emails entirely, if you just wanted to browse online.
You've Found A Piece Of Furniture That's Free – So What Now?
Ask yourself if it's worth it
The vast amount of freebies offered can be head-spinning. If you like something, factor in collection time and possible petrol costs. If the answer to this is "yes" then congratulations!
Be polite
Impersonal responses like 'I'll take it' are loathed by many givers, so explain why you want the item, though avoid weepy Oscar-acceptance type histrionics. Next propose a collection time, give your phone number but suggest you call them to save their costs. If something comes up and you can't collect it anymore, let the giver know so they can give it to someone else.
Safety first! Always be careful
Incidents are rare, but be careful. When collecting, if someone's listing or email sounds dodgy, trust your gut and walk away.
Go with a friend
or failing that, tell someone exactly where you are going and arrange to contact them afterwards. Take a mobile phone. If collecting smaller goods, etiquette suggests waiting on the doorstep.
Don't give out too many personal details
If you decide to give out your phone number, only give it to one person at once, to avoid getting swamped with calls. Some Freecycle groups let members include phone numbers in group emails, but it's not a good idea to give out personal details to all and sundry.
You can always say no
If you arrive to pick something up and it turns out to be not as expected, you don't have to take it. Just politely say 'sorry, it's not quite what I'm looking for, please let someone else have it'.  Sadly, in rare cases, givers will describe rotting items as being in great condition just to try and get rid of them.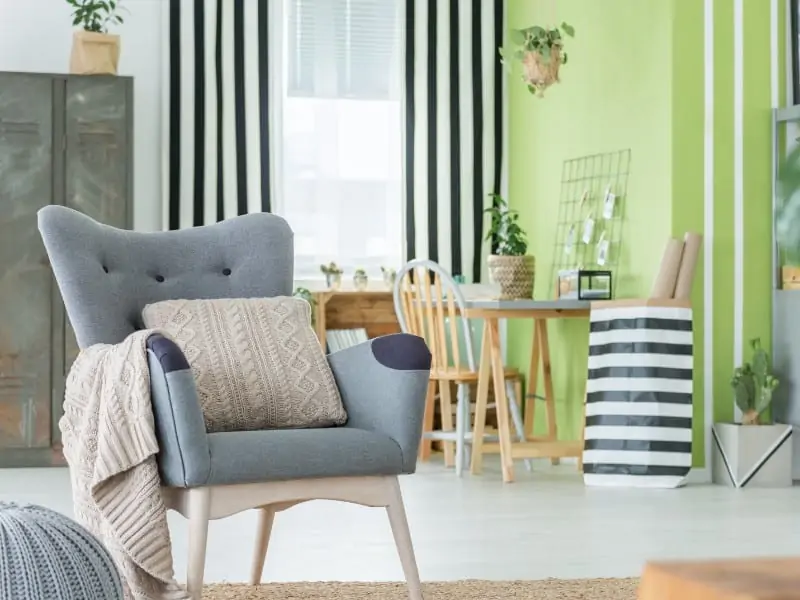 Free furniture from charities
There are now dedicated charities that help those suffering financial difficulty to find basic and essential furniture for their home. I must add here that you check your eligibility before contacting any charities from this list. These charities are doing an amazing deed and are already working overtime to help support families who REALLY need help.
Here are the links to charities currently offering help:
Glasspool Trust – A UK-wide charity offering grants for basic furniture (a support worker needs to apply on your behalf)
Turn2us – Another UK charity that can help with grants for furniture
Buttle UK – Provide specific items themselves, as opposed to grants, and help families with essential items like beds(a support worker needs to apply on your behalf)
Family Fund – This charity supports families with disabled children and young people up to the age of 18 who are experiencing a crisis or emergency. They provide essential furniture via their BBC Children in Need Emergency Essentials Fund
Smallwood Trust – provides support for women living in poverty and offer funding and grants for essential pieces of furniture
End Furniture Poverty – an amazing resource for anyone who is in need of free furniture & requires help applying for any of the above
Enter competitions to win furniture
This is one of the more fun ways to bag yourself free furniture! Enter free competitions online using daily competition sites like The Prize Finder and Competitions Database to find furniture competitions.
Recent Posts