* We sometimes use affiliate links, so we may receive a commission, at no cost to you, if you make a purchase through a link. Check our disclosure for more info.
Wondering where to sell your dental gold in the UK? If you have dental gold, you may want to take advantage of the current high value of the metal and sell it to a dental gold UK buyer. Here we look at the companies that are offering dental gold recycling as an option.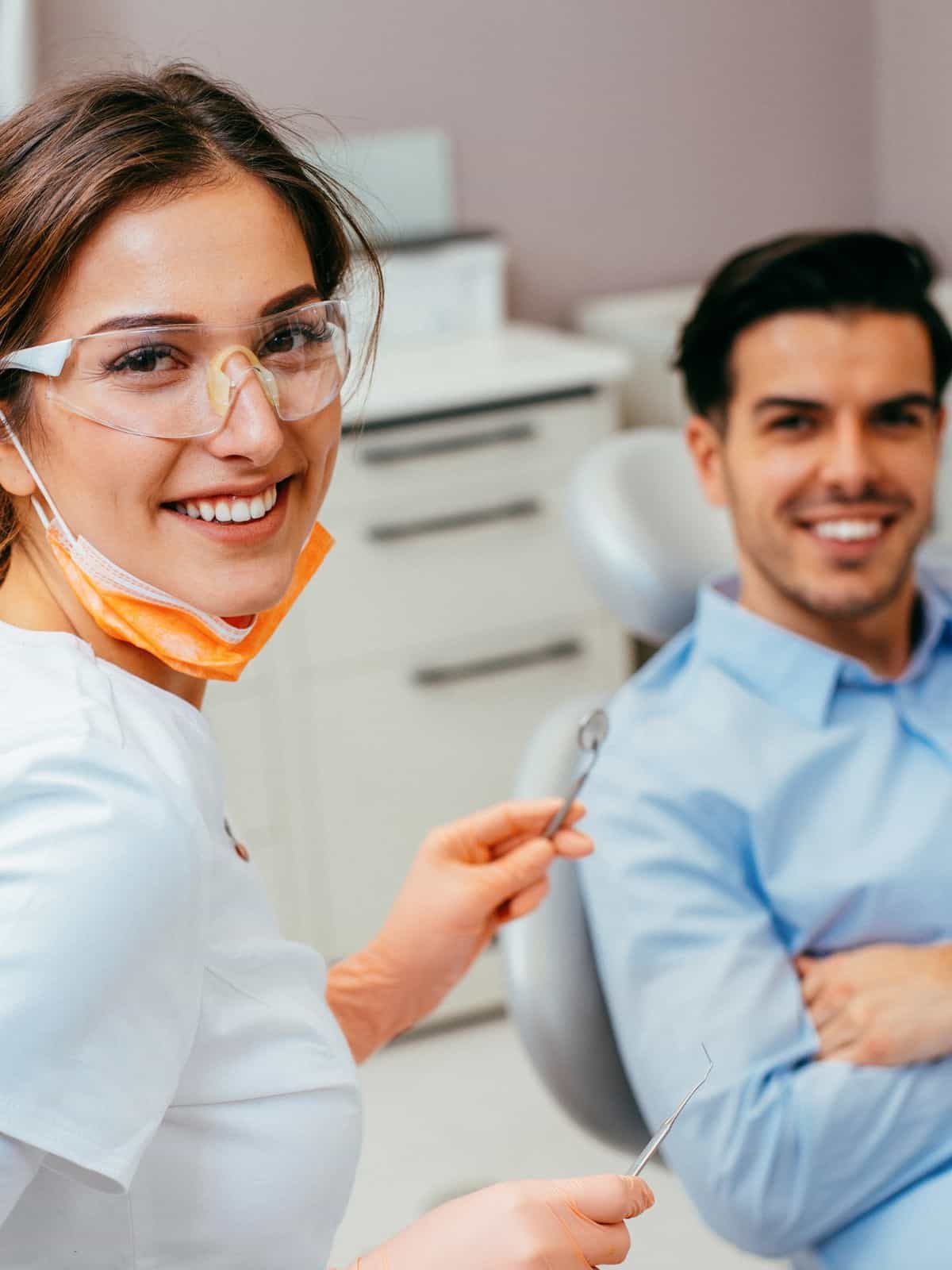 Where To Sell Dental Gold
Is it possible to sell dental gold? It's surprising, but it is possible to sell your old dental gold. Given that these old crowns contain gold, it stands to reason that they'd be worth something. And given that you paid for the gold in the first place, your dentist's likely to give you your old crowns back for you to keep or if not you can certainly ask for them.
And once you've got them, you might be surprised at what they're worth!
Dentists know the value of dental scrap and will usually have a scrap gold dealer they use to sell they're unused dental gold to. You can also get in on this and get yourself some cash for your gold dental crowns.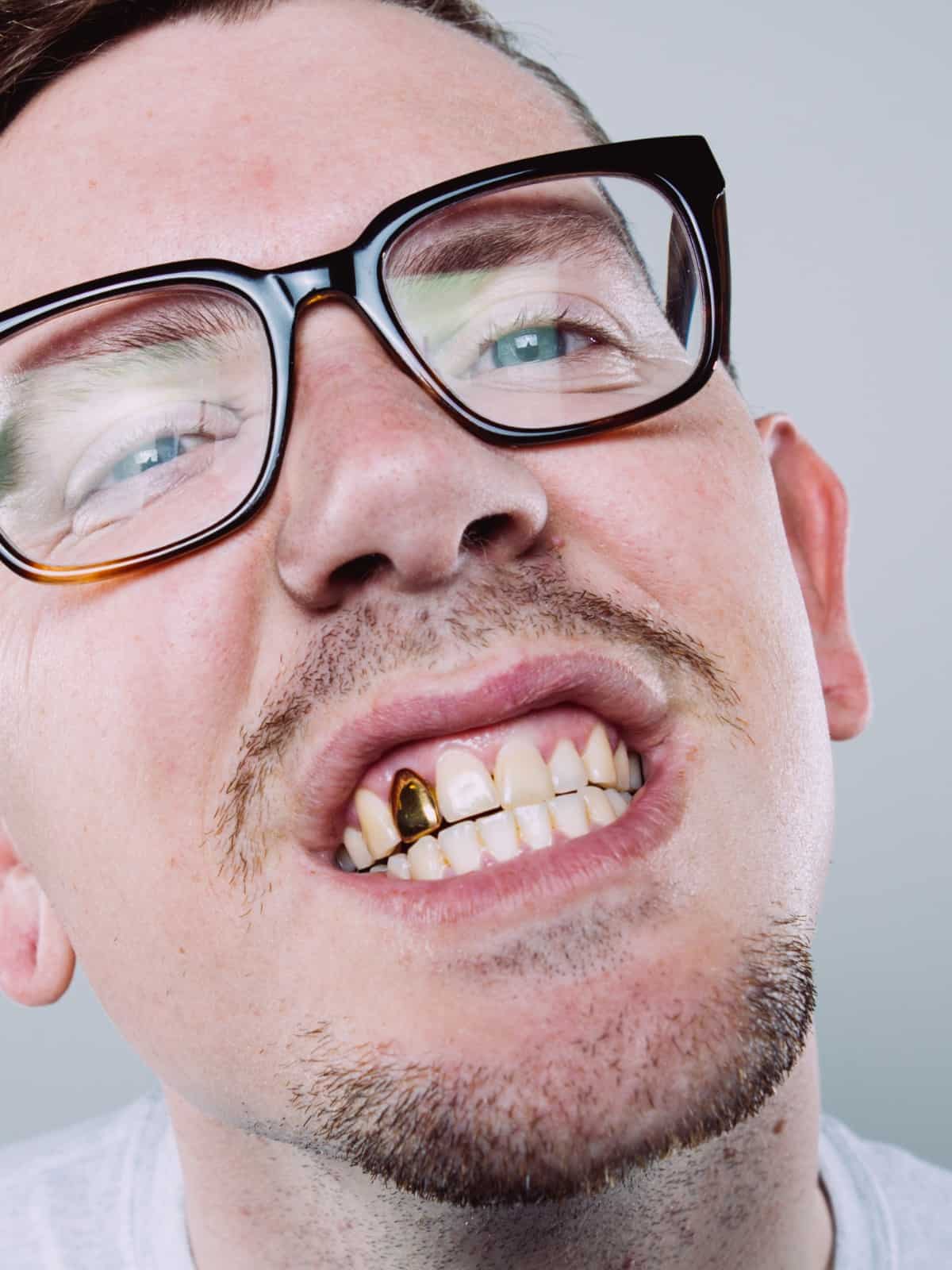 Do People Still Have Gold Teeth?!
Gold used in dentistry makes up less than 5% of the worlds gold use. It's popularity is that it's tough and long lasting and for decades gold was the 'gold' standard (sorry!) used for dental repair work.
Not only was gold seen as a status symbol but in todays world, with the advancement of materials used coupled with the sheer cost of gold, more of us are opting to use modern white coloured composite resins if we need to have dental work done.
Gold teeth are still popular in some circles though: If you happen to be a rapper, gold teeth (and grills!) are still the number one choice!
More Ways To Get Some Cash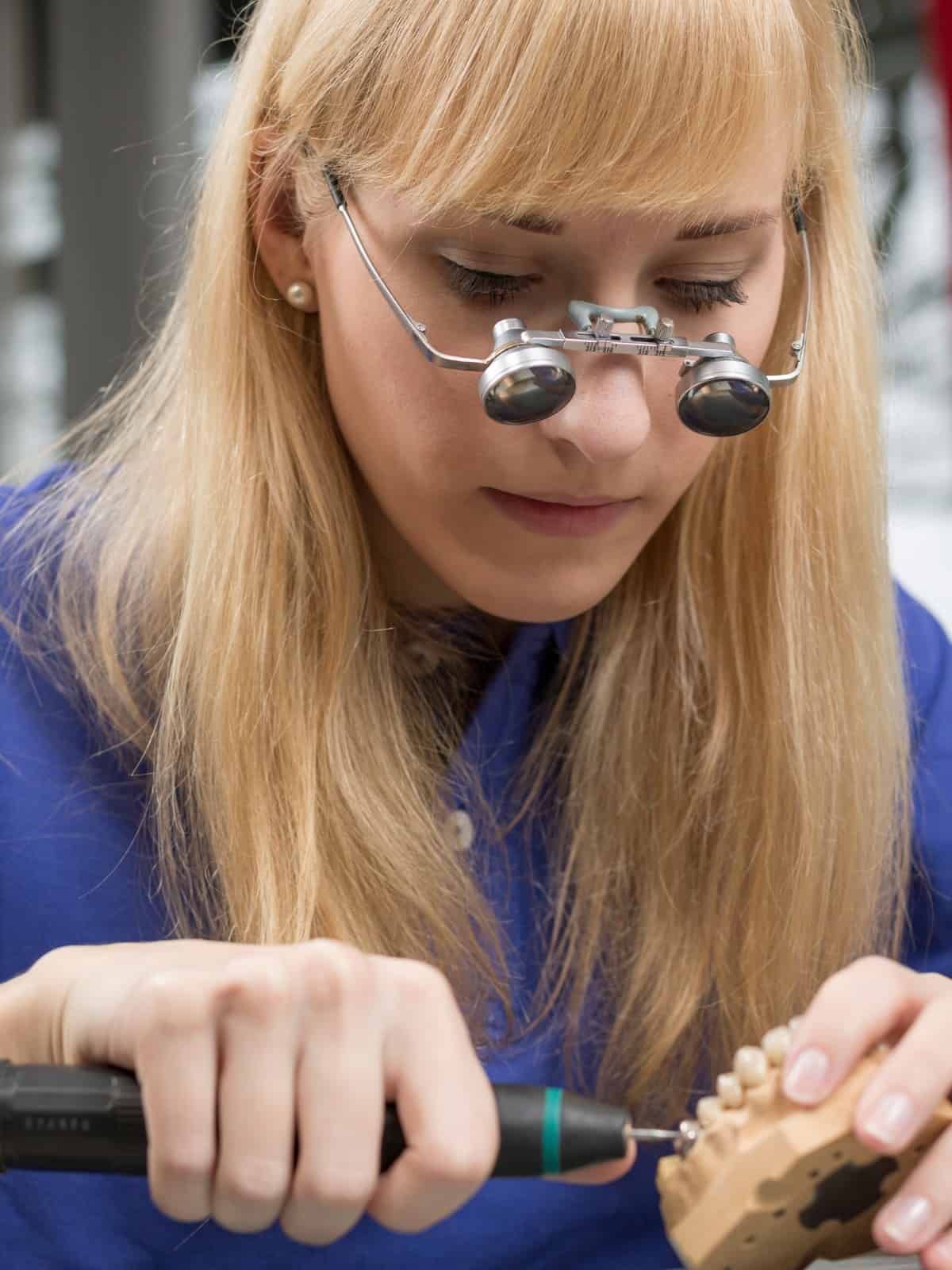 Do Jewellers Buy Gold Teeth?
While it can seem a little unpleasant to sell your gold tooth to a buyer, it's actually really common and dealers who buy dental gold are used to dealing with teeth! Some may have a minimum quantity of dental golds they buy, but the good news is that there are a number of places you can use to sell your teeth that don't have minimums.
I'd recommend getting a few free valuations before deciding on where to sell to. Then you can make the best decision as to where to get the best price.
Does Dental Gold Have Any Value?
Dental gold worth depends on when you sell and the weight of the gold your selling. Whether you have smaller amounts or a box full, you can get a free valuation from most dental gold buyers.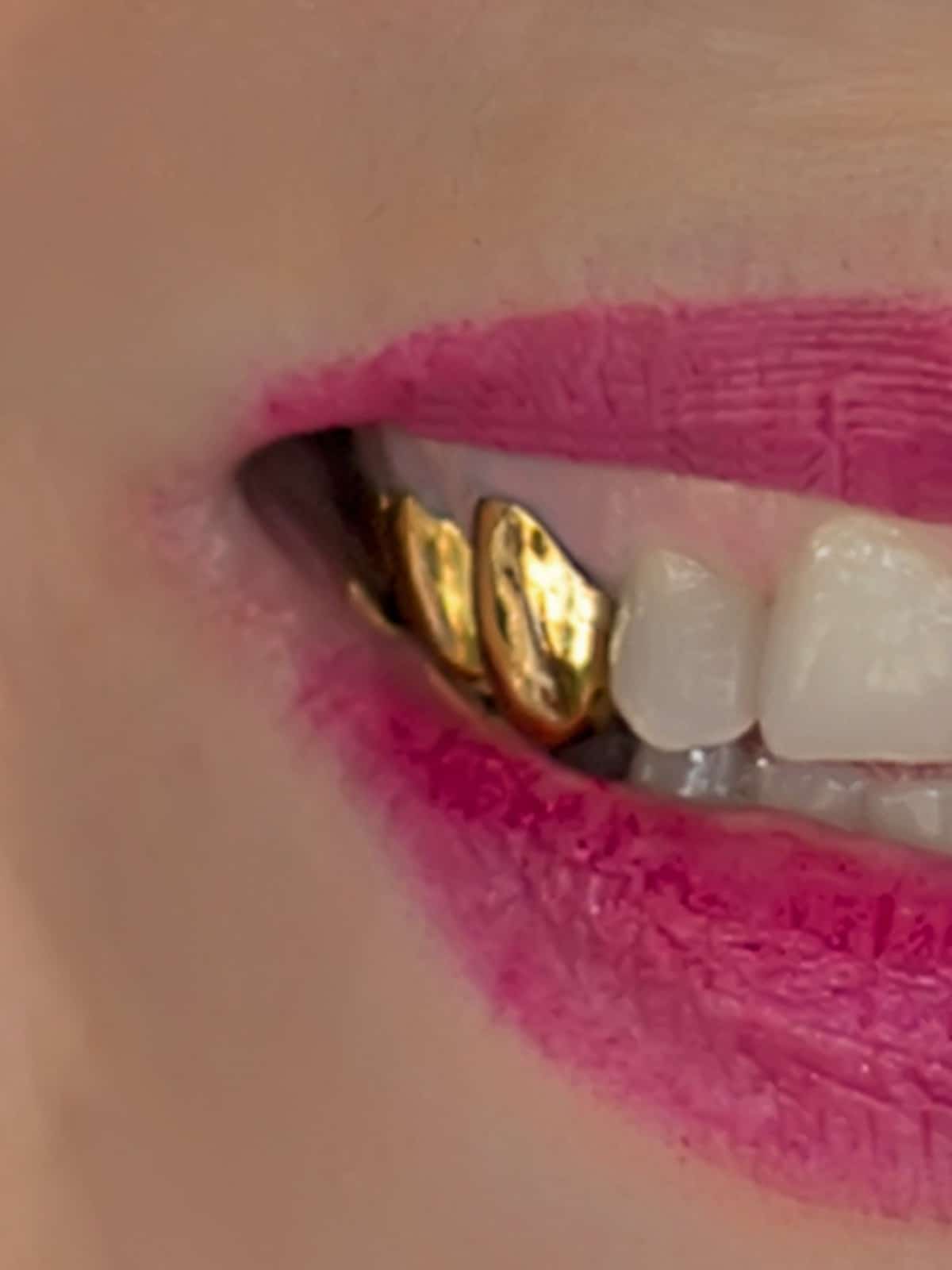 What Is The Difference Between Dental Gold And Regular Gold?
Pure gold is not exactly the same as dental gold. Pure gold (24k) is to soft to be used in dental work, the movement of your mouth would deform the gold. The dental gold that's used is a metal alloy of gold, it's tougher but able to keep the properties of pure gold, the durability and anti corrosion properties.
What Karat Is Dental Gold?
Dental gold is anything between 10-22 karats, averaging 67% pure gold. The rest of the dental gold is made up of alloy, which could also contain palladium, platinum and silver.
Making Money Posts
Places To Sell Your Dental Gold In The UK
So, now we know about dental gold, what it is and that is does have a surprising value, where on earth can we sell it?
Sell Your Gold Online
*If you send gold through the post, always make sure it's insured!!
Online gold buyers are common in the UK. There are a number of companies you can use to sell to.
One thing to note is that while it's fairly straightforward to weigh some gold, find out how many ounces you have and get an accurate quote, dental gold, being not 100% pure gold and often containing non gold parts means that the price you'll receive is sometimes not what the quote is.
Hatton Garden Metals allows you to send your dental gold free and insured and they say they'll give you the money the same day.
To be able to get an online quote as to how much you'll get you need to know the karat of your gold and the weight. This can be tricky as there will be non gold components such as any tooth itself and the gold alloy used.
This company advise you subtract the weight of any non gold to get a realistic online quote but this is not all that straight forward, if you choose to use this company they will accurately weigh your gold and give you the price for the gold alone and use traditional acid testing among other ways to assess your gold.
You can be paid straight into your bank, through PayPal, by cheque or in cash.
Gold Traders is an online service where you can sell your gold and they buy from both dentists and private individuals. This company like the others accepts crowns, posts, gold teeth, caps and bridges.
The turnaround to payment is 7-10 days (although they say it's often a lot faster than this) so although it's not as quick as others they offer an interim payment service while your gold is being assessed.
Another online company who'll buy your unwanted dental gold. In much the same way as other online companies you send in your gold and they'll tell you what it's worth.
Again, while they have a calculator you can use to get an estimate of the value of the gold you have, it's always based on weight and so like the other companies the price you'll receive may not be what the estimate was.
Local Pawn Shops
Pawn shops will give you cash for your gold with an option to buy it back if you want to. Or not if you don't :)
There are Pawn shops all over the country, some family run and others are national chains with local shops. The benefit of using pawn shops against selling online is that you can usually go in and get a quote fairly quickly and this will be based on the experts evaluation (often with years of experience) and not your own estimates of the weight.
There's no sending your gold off in the post and you can take or leave the offer you're made: If you accept you'll walk away with the cash then and there.
You'll need to do a search for Pawn shops local to wherever you are in the UK but here's a few to get you started:
Gold Smiths
Being simply people or companies that make items (like jewelry) and deal in gold it stands to reason they'll want to buy your gold from you. Unlike Pawn shops you'll be selling to them without a buy back option, but for many of us this is the aim anyway.
There are Gold Smiths up and down the country and many of the older, more traditional Gold Smiths have now morphed into other areas and also buy and sell other types of precious metals, so it's rare to find one these days that deal solely in gold.
In the interests of getting the most cash possible for your dental gold it's well worth spending a little time ringing around and making a list of the places that might buy your gold and then getting a few different quotes.
Like most things when you have something to sell, we never advise going with the first quote you get. You might just be leaving cash on the table if you do!