How to be fabulously frugal in the kitchen
A frugal kitchen…what does that actually mean?
There's a lot of ways to be frugal in the kitchen, some of the better ways include:
Having 2-3 'meat free meals' days during your week
Batch cooking and either freezing left-overs or using them for weekday lunches
Growing your own herbs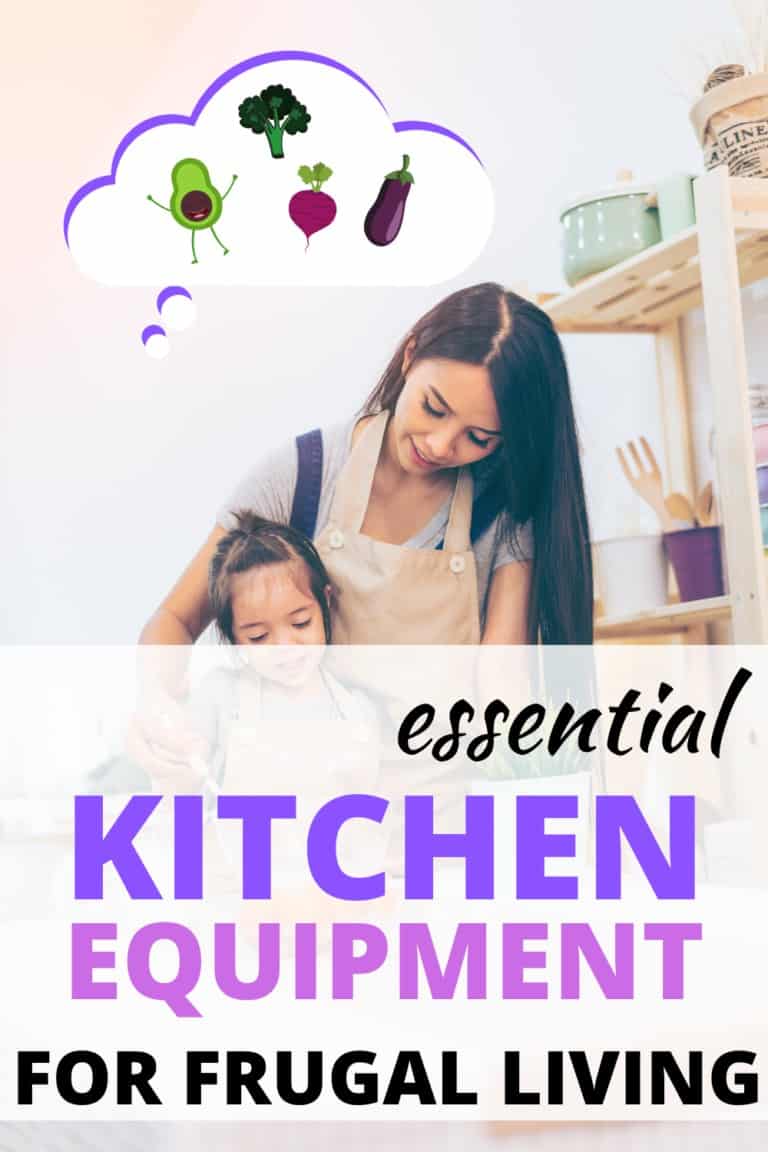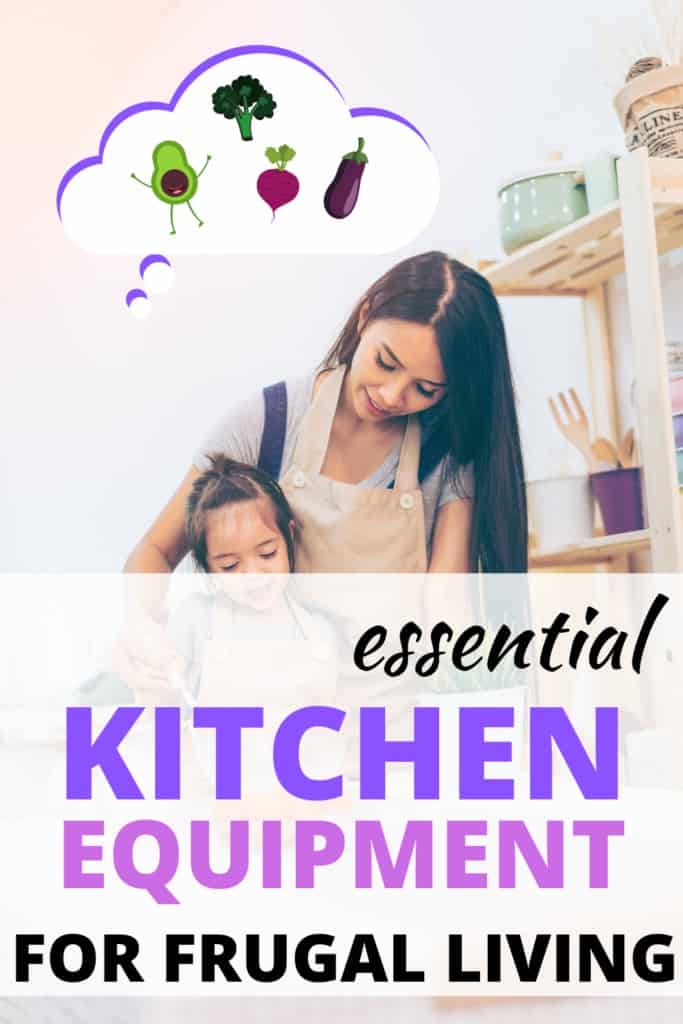 Well, being frugal in life in general is one thing. Being frugal in the kitchen was, at the start or our money saving adventures, quite another. At least it was for our family.
We cut down our food budget. We meal planned and made lists. We shopped around for the best food deals. And yet, I just wasn't prepared to compromise on the quality of the food I fed us all. Lots of the cheapest food deals were heavily processed, heavily preserved and not what I wanted my kids to be eating everyday.
So what was the answer?
Money saving kitchen equipment
Yep, this was the answer.
Of course we didn't get everything all at once and lots of equipment we actually had, or were given. But it was a revelation for me. I could stick within our food budget and still give the kids the foods I wanted to. Bread went down to pennies to make (and gave me a life long love of bread making :). Slow cooker recipes became a weekday staple and shop bought ice-cream became a thing of the past.
And all for WAY less than we'd been used to spending. Don't you just love it when that happens!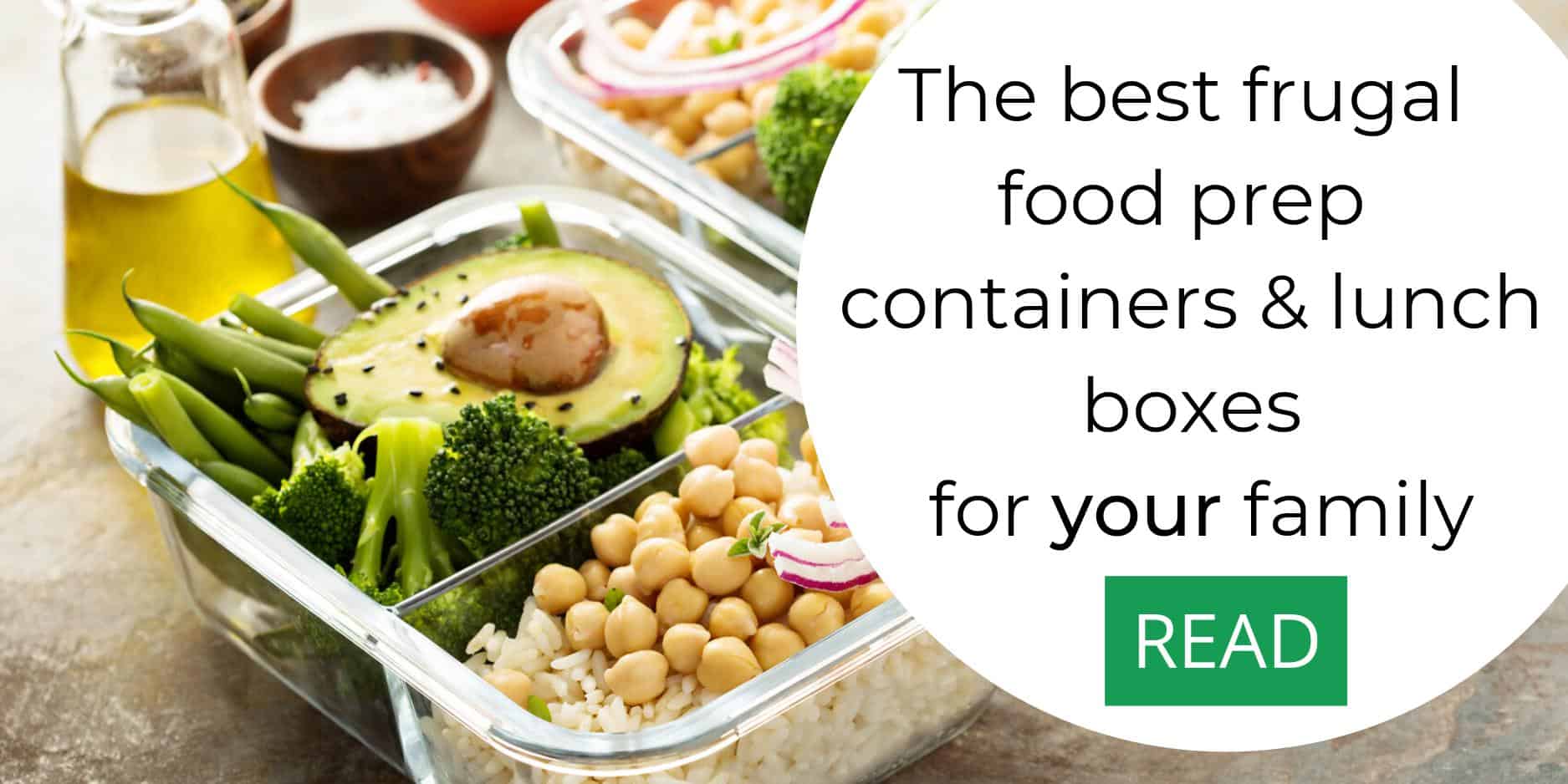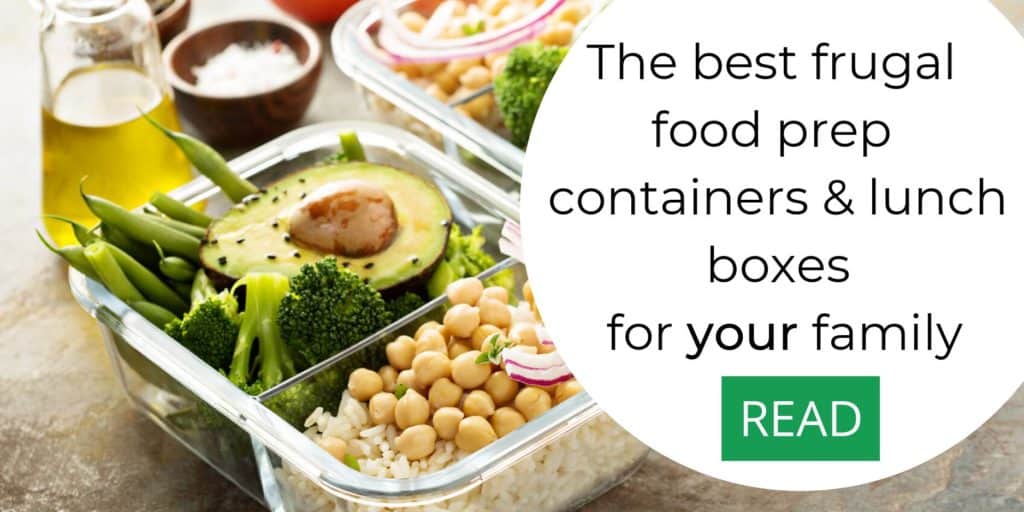 Kitchen equipment that saves you money
There's SOME kitchen equipment you just do not need. Simple as that. You might think you do but trust me, it'll be what we call a cupboard crammer. Stuck in the cupboard, using up storage space. And we don't have enough of that as it is.
So in no particular order, these are the pieces we have, we USE, and wouldn't be without.
Best meal prep containers
✅ These glass food containers are an Amazon choice product. Watch the price and grab a set when the price falls below £25.
Meal prep containers are an absolute essential and something that we use all the time. Not only do we use them for storage, we also use them for lunchboxes on a daily basis.
I love the glass storage containers that are becoming more popular. Yes, they're a little more expensive to buy, but they don't discolour like plastic does, they don't absorb the flavours of the food you put in them and they don't leak chemicals when you reheat food, as most of the plastic equivalents do.
We couldn't be without these and anyone who's looking to save money in the kitchen really needs these!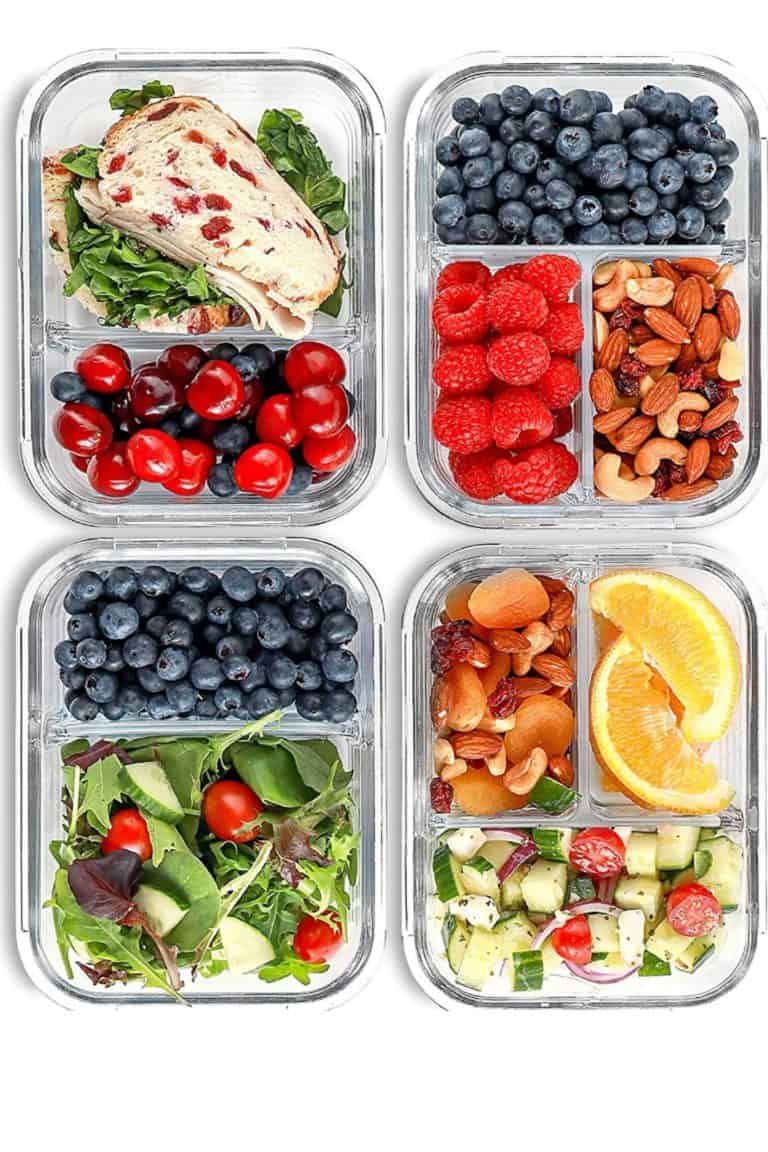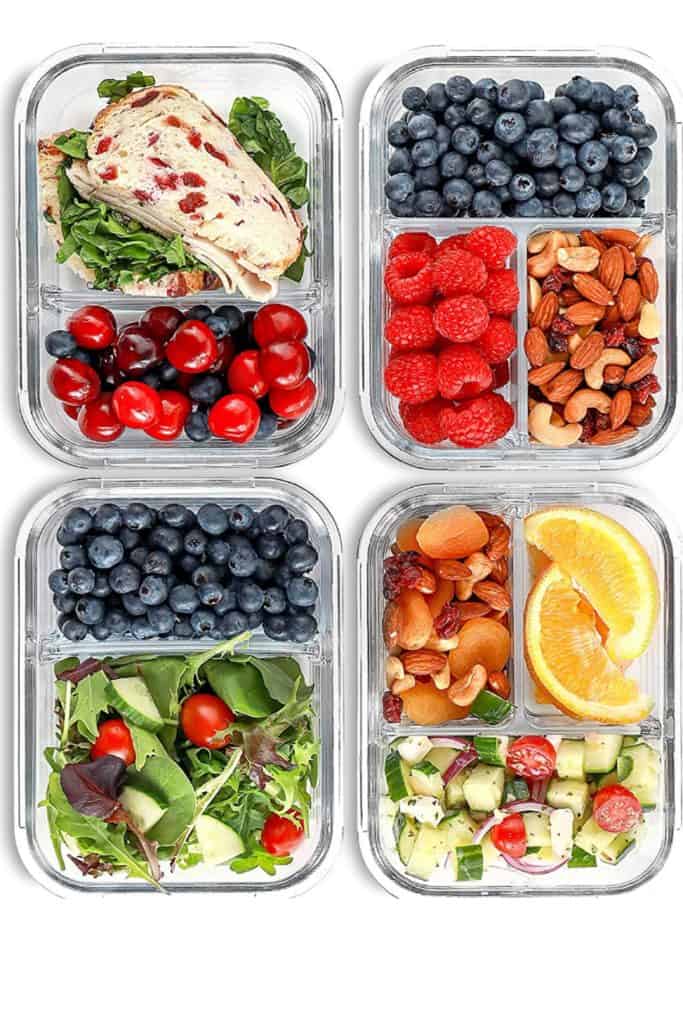 Best budget bread maker
✅ This specific bread maker is on offer at 50% off today. Get the best price here
Like a lot of us, I really wasn't convinced I needed, or even wanted a bread maker. It seemed like cheating and so i resisted. Oh boy! I wish I hadn't. What bread making lacks in complexity it sure makes up for in physical hard work.
It's hard work! And with 3 kids to entertain, the magic of a bread maker soon became obvious.
And so began my love affair with all things bread. I can't recommend these enough. They're simple to use, the bread they make costs next to nothing and as a (huge) bonus they make your home smell ahhh-mazing. What's not to love?
Budget slow cooker
✅ If this slow cooker's on offer under £50 grab one! That's a great price for this family sized Crock Pot.
This is by a long shot the one thing that made the biggest difference to the meals that we were able to make AND stay within budget.
Of course it's convenient that you can prepare your meals in the morning and have them perfectly cooked come tea time, but the life changer for us was that we could make a healthy meal for very little cash.
As if that's not enough, bulk out a meal with some beans or extra rice and you've got lunches for a week, all for a few extra pennies.
SkintChef has some fab recipes here for slow cookers.
Best budget ice cream maker
✅ This mid range Ice-cream maker is an Amazon choice item. It's a fantastic product, find it here on offer today.
While it's totally not a real essential, it's a total money saver, as well as being healthier and a lot of fun for the kids to help you make. We loved coming up with recipes and flavour combos. If your kiddos like ice-cream, it's well worth you getting one of these. They last for years and you'll make your money back in no time.
Brown Eyed Baker has some pretty awesome ice cream flavours you can find here, make them up or stick to the classics. You won't be sorry you got one!
Budget bean to cup coffee maker
✅ This is an AMAZING price for a sweet, compact bean to cup coffee maker. It's on offer right now.
Given that as a nation we spend over £3 billion annually on coffee, it's probably not the worst idea in the world to get one for your home.
I do still go out for the occasional coffee, but I've cut back by about 80% and that's good enough! If you're a regular coffee drinker and coffees are starting to add up, have a look at getting one for your kitchen.
The 'bean-to-cup' coffee machines are amazing, so no need to feel you're not going to be getting your usual proper caffeine hit.
We can't give up everything, totally, right? If real coffee's something you're not ready to give up…I hear ya!
Enjoyed this post?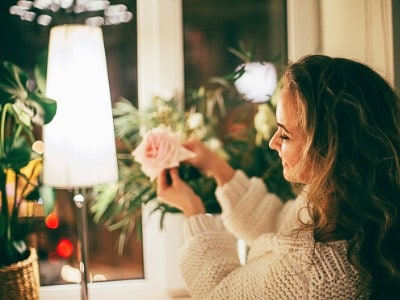 FRUGAL LIVING TIPS IN THE UK
Frugal recipes
Batch cooking for the freezers of weekday lunches is the most frugal way of cooking. Some great meals to batch cook include:
Spaghetti Bolognese
Tuna pasta bake
Casseroles
Stews



Frugal cooking tips
A slow cooker provides amazing frugal meals.