* We sometimes use affiliate links, so we may receive a commission, at no cost to you, if you make a purchase through a link. Check our disclosure for more info.
Unfortunately Sainsbury's have announced their popular Nectar double up event is cancelled this year, announcing they're going to be focusing more on year round offers that benefit all customers.
✅ Nectar Double Up 2021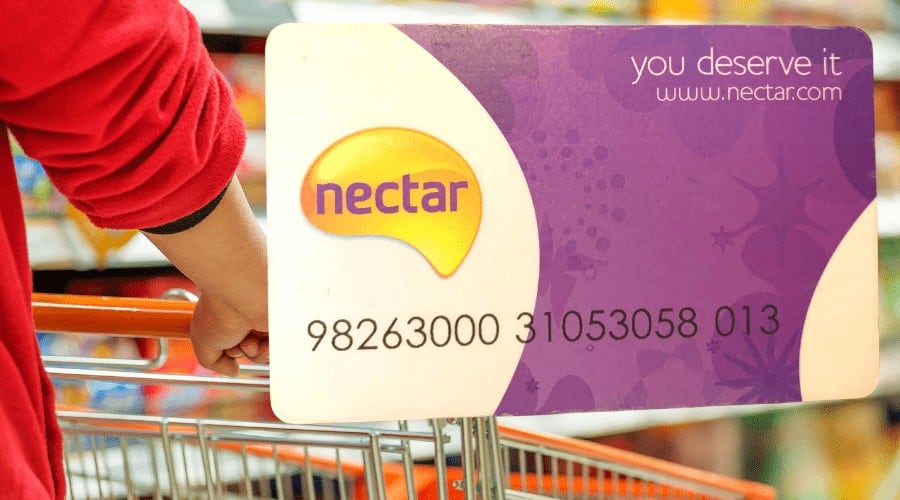 You can spend your double up vouchers in the November, having ordered them in October if you're ordering on the website (we'll show you how to order your vouchers below).
There aren't all that many chances to boost your Nectar points so this is a good chance to make them stretch!
This event's usually held in November (although Sainsbury's don't release details until nearer the time) so just in time for some discounted festive spending.
See below for dates!
✅ Sainsbury's double up 2021
Sainsbury's double up used to be held twice a year but this stopped in 2017, so now you get just the one chance to double the value of your Nectar points.
Your Nectar points would usually be worth:
1 Nectar point – 0.5p
2 Nectar points – 1p
100 Nectar points – 50p
500 Nectar points – £2.50
1000 Nectar points – £5.00
Doubling up your points in the Sainsbury's double up would make your Nectar points worth:
1 Nectar point – 1p
2 Nectar points – 2p
100 Nectar points – £1
500 Nectar points – £5.00
1000 Nectar points – £10.00
So as you can see, it's well worth saving up your points for this event if you can.
Use our Nectar points calculator here to see what your points are worth.
✅ Double Nectar points
Having doubled up your Nectar points, you'll probably want to know what you can spend them on, and there are loads of things, although you can't spend them on food so you won't be able to spend them on the Christmas food shop. It a shame, I know :)
You need to have your Nectar card with you when you use your vouchers, and you also will not be able to earn Nectar points when spending your vouchers.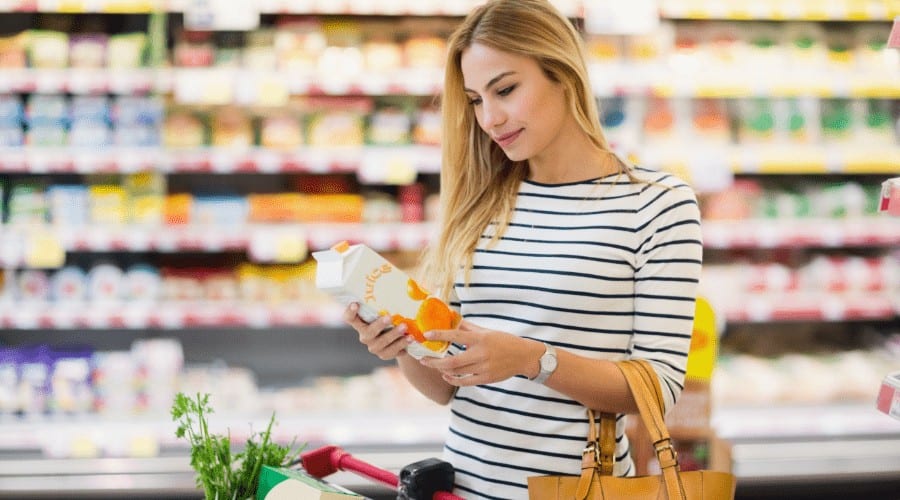 So…what can you spend them on?
Gift sets – great for Christmas secret Santas or stocking fillers
Toys – bigger store have a HUGE toy section so this is a great time to treat the little ones
Homeware
TU clothing – the Sainsbury's TU clothing range has a 25% off sale as well several times a year, find the dates for that here
Skincare – I'm a new fan of the skincare section. Our Sainsbury's has recently expanded their skincare and now there is SO much to choose from. Brands I've not heard of and bigger ranges make this a likely place I'll be spending my double up vouchers!
Perfumes and aftershaves
Seasonal goods
Taste the Difference: wine, champagne, sparkling, sherry & port
Double Up vouchers can only be spent in Sainsbury's superstores, so they're no use if you shop at a Sainsbury's local. The vouchers can't be redeemed online either, at petrol stations or in any Argos at Sainsbury's locations (the small ones in the back of the shops!).
The returns policy stays the same however.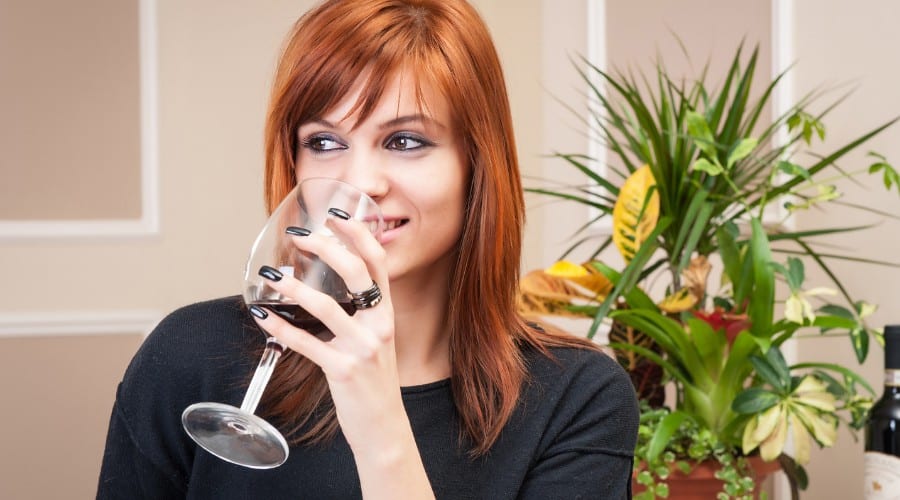 ✅ When is the next Nectar double up 2021
For the last few years, Sainsbury's Nectar double up has been held in November, with the window to change your points for double up vouchers being only a couple of weeks.
It's likely, but unconfirmed, that the 2021 Nectar double up event will be in November again.
If you can manage not to use them and you shop regularly at Sainsbury's or one of their Nectar partners, it's a great chance to save for Christmas, through the year, and be able to maximise and double your Nectar points.
But to clarify…Sainsbury's have not yet released the 2021 Nectar double up dates so check back here and we'll release the dates as soon as we have them.
✅ How to double up nectar points
How you double up your Nectar points and exchange them for vouchers is a little confusing. You have to order your vouchers before the double up event begins if you order online. Miss the ordering times and you'll miss out!
Ordering your vouchers in the app is better, and you can do this as soon as the sale begins.
You used to be able to get customer service to change your points into double up vouchers in-store, but Sainsbury's have stopped this, presumably because there were too many people waiting in-store to do it, so now the options are either online or through the app.
Follow these steps to make sure you receive your vouchers for the event:
Order your vouchers – This can only be done online or in the Sainsbury's Nectar app. You cannot order your vouchers in store.

Website – If you use the website to order your vouchers, you need to do this before the double up event begins, and your vouchers will be mailed to you.

App – You can order your double up vouchers anytime during the event on the app. If you order through the app, you're vouchers will be stored in the app, and there will be noting in the post.

Using your vouchers – If you've ordered in the app, your vouchers are stored there and you simply scan them when you want to use them. If you've ordered through the website, your vouchers will be sent in the post, and use them at the till

How many points can you exchange – You can exchange up to 10,000 Nectar points (£50 value) so the maximum voucher you can receive will be £100.
If you're having issues getting your points changed into vouchers, give the Sainsbury's Nectar double up helpline a call on 0344 811 0811.
One thing to note…..if you do not use your vouchers by the time the event finishes, Sainsbury's won't change them back for you. Use them or lose them!
✅ How many Nectar points can you exchange?
Sainsbury's says you can exchange up to 10,000 Nectar points, giving you £50 worth of points you're able to double up. There used to be a £200 maximum, so this is down from previous double up events.
✅ How to boost your Nectar Points
We've got a post on boosting your Nectar points you might like to read here, but otherwise there are lots of ways you can boost your Nectar points balance. Other places that partner with Nectar to offer you rewards are:
Expedia
Esso
Debenhams
eBay
Eurostar
Virgin
Vue
✅ The Nectar App
I like the Nectar app. I say this as someone that likes apps in general and so I think this is really easy to use, pretty handy to have on your phone and means you don't have to be scrambling around in your purse for a Nectar card you're sure is in there somewhere :)
This video shows you how to use the Nectar app if you're new to it.
Love the sales? Find out the Next sales dates here, and the John Lewis sale dates here!
Related posts
✅ Can you use Nectar double up online?
You can only use Nectar double up vouches in store. You cannot use them online, in petrol stations or in Sainsury's Local.
✅ Is Sainsbury's doing double up?
Sainsbury's tends to hold their Nectar double up events once a year, usually in November. They have not released the 2021 dates yet.
✅ Do Nectar points expire?
Nectar points do not expire, HOWEVER, your double up vouchers need to be used by the end of the double up event or you will LOSE them!
✅ When is the next Nectar double up?
Keep a look out in-store for the 2021 dates of the next double up event.