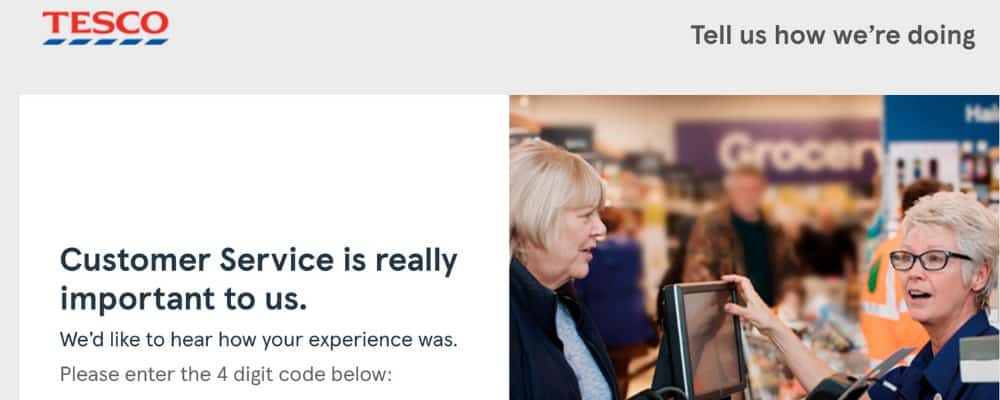 What is TescoViews?
Tesco is the largest supermarket chain in the UK and they want to know your points of view! Tesco want to get your feedback on a whole range of things about your visit to their store: from stock levels to cleanliness, and staff helpfulness to any issues you had.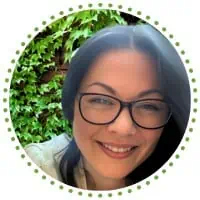 I'm Steph, mum of three! 👋
Here, I share practical insights on making (and saving!) money. With a knack for budgeting and a passion for financial freedom, I've picked up lots of tips & tricks along the way. And I can't wait to share them with you here!
Tescoviews is a customer satisfaction survey Tescos want you to take, so they can get this information from you. It's an online questionnaire and takes only a few minutes to complete, so they can get customer's views. Do people do this without any incentive? Usually not….so Tescos way of getting this information from you is to offer you free Clubcard points…and the chance to win a monthly prize draw of £1000.
(The monthly £1000 giveaway is £1000 in a Tesco gift card, not cash….but Tesco sell such a vast range of items, you could buy anything from a loaf of bread to a flat screen TV!)
Where can I find the TescoViews survey?
The survey can be found on the Tescoviews website here.
Who can take part in TescoViews?
Anyone over the age of 18 can take part in both the survey and the monthly prize draw, as long as they're not an employee of Tesco.
Tesco employee's are not permitted to take part.
What do I need to be able to take part?
You need to have a TescoViews code to be able to take part in this, but you do not need to have bought anything from their stores to get a code.
The customer service desk will be able to give you a code if you ask them. Why would you want to do this? Perhaps an item is always out of stock and you wound up not buying anything….or you popped into the loo….you can still share your views without having to have bought something.
Aside from the code, Tescoviews is available in English or Spanish language only, so being able to read in those languages in a clear advantage :)
You need to be 18 (to be eligible to get Clubcard points) and you'll need some sort of device to get online to take the actual survey.
Where is the TescoViews store code I need?
The four digit store code you need to be able to take part in Tescoviews is right on the bottom of your receipt.
See the arrow on the receipt image to find your code.
If you got a code from customer service, this will be on a small card, clearly marked.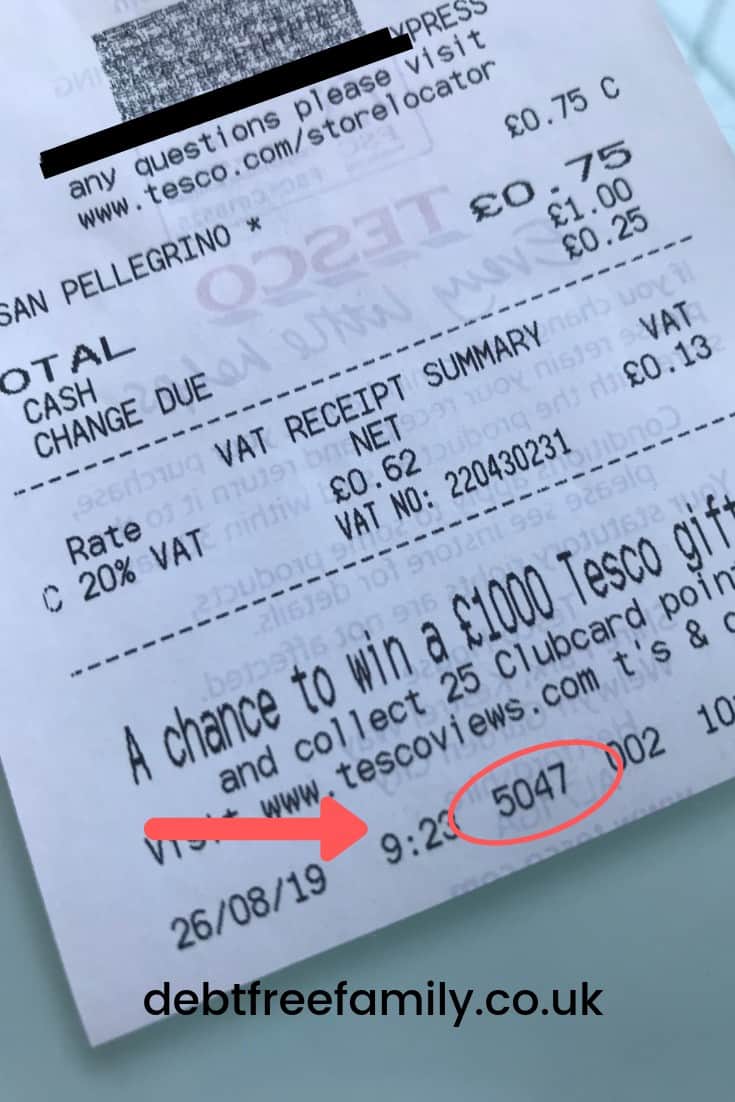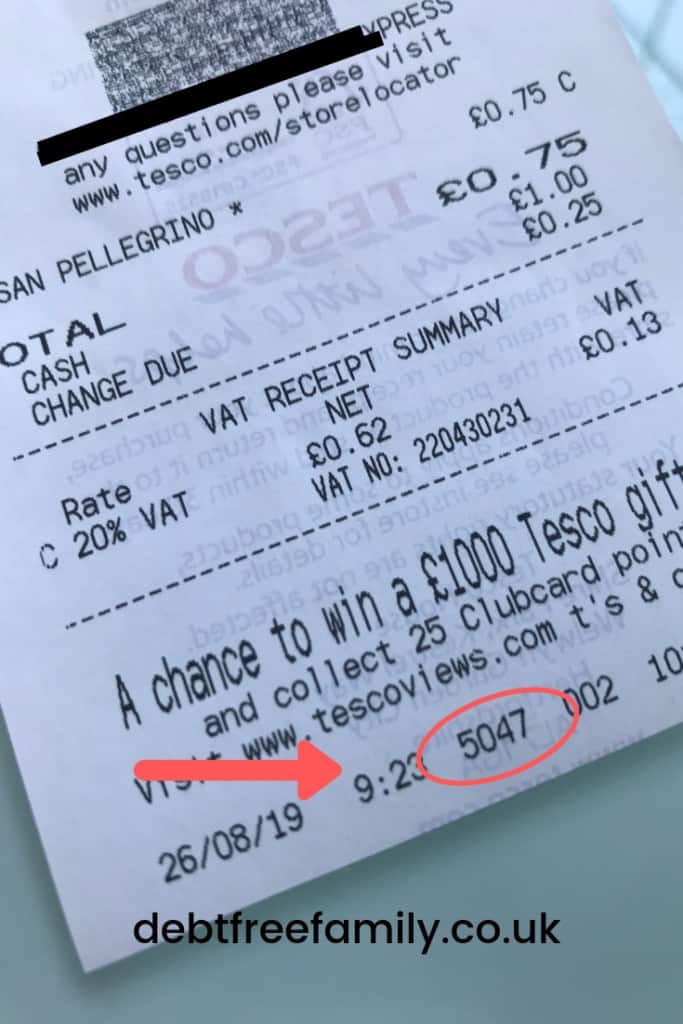 How many Clubcard points do I get?
When you take part in TescoViews, you can earn 25 free Clubcard points every month, as well as being entered in the monthly prize draw. There is a maximum of 300 Clubcard points you can earn on one year.
When do I get the Clubcard points?
Clubcard points you've earned through Tesco views might take up to SIX weeks to be credited to your Clubcard account.
It's quite a long time I think, but since it's not a huge amount, they'll quietly accumulate while you've forgotten about them so still worth doing!
What information do I need to give?
The questions Tesco ask you are pretty usual survey questions. It starts like this, with TescoViews confirming your eligibility: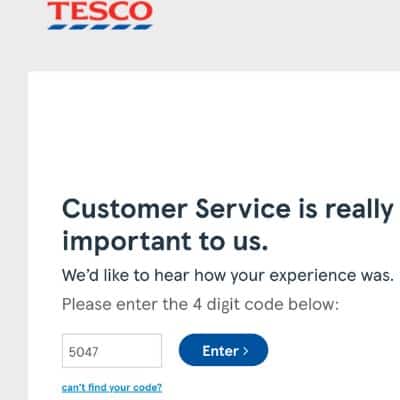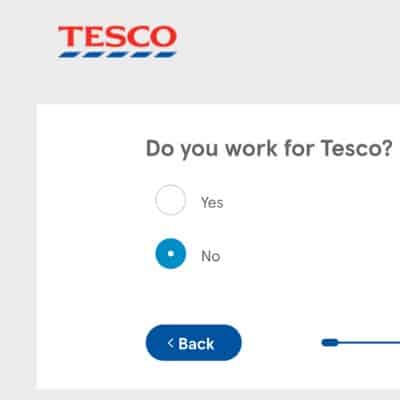 And the moves onto the questions they want to ask you. So, what do they want to know?
What type of shop did you do….a top up shop, a full shop, a grab a quick drink shop….etc…
Was the shop well stocked? Were there empty shelves?
What sort of till did you use? A quick self service checkout or a regular till?
Did you ask for help? Did you get it and was the assistant helpful?
Did anyone offer you a 'help the community' token?
What were the queue times like?
How you got to the store that day? If you drove, was there adequate parking?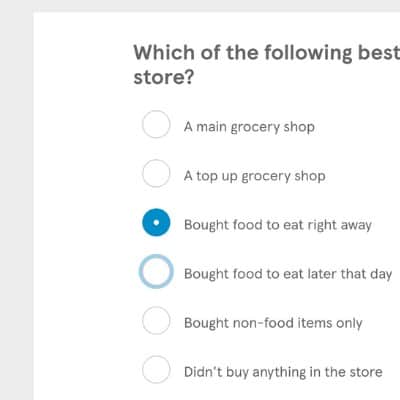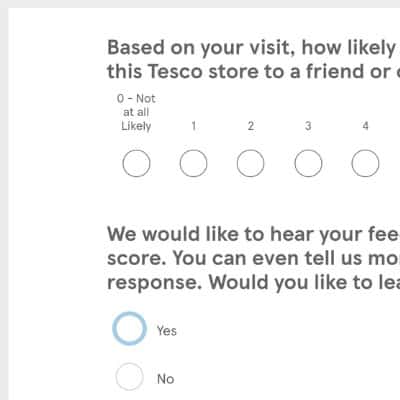 There are quite a few questions. There is a progress bar at the bottom of the screen, but I think this basically didn't move position for most of the survey, making it hard to know how much further there was to go.
There was a question asking if you'd like to record a video of yourself telling Tesco your views….I wonder how many people do this…I didn't, and you can just click 'No' to write your answer instead!
There are also more questions at the end of the survey that you can click to answer if you'd like to. I chose not to answer them as I thought they were a bit invasive. They wanted to know:
Your age group
Your household salary group
Your employment status
You can opt to not answer these, as I did. Why? They have my details from my Clubcard number, therefore my answers can be linked to me and I felt the questions were too personal. It all comes down to personal choice I guess!
You do need to give your name and email address, and of course your Clubcard number so your Clubcard points can be added on.
When does TescoViews end?
TescoViews ends in September 2020.
How Does the Prize Draw for the £1000 Tesco gift card work?
Every month, a Clubcard number is drawn from all TescoViews participants and will win a Tesco Voucher worth £1000.
The draw takes place at the start of the month, and the cut off date for entries to be eligible for that months draw is the 1st of the month. All entries received after the cut off date will go into next months draw.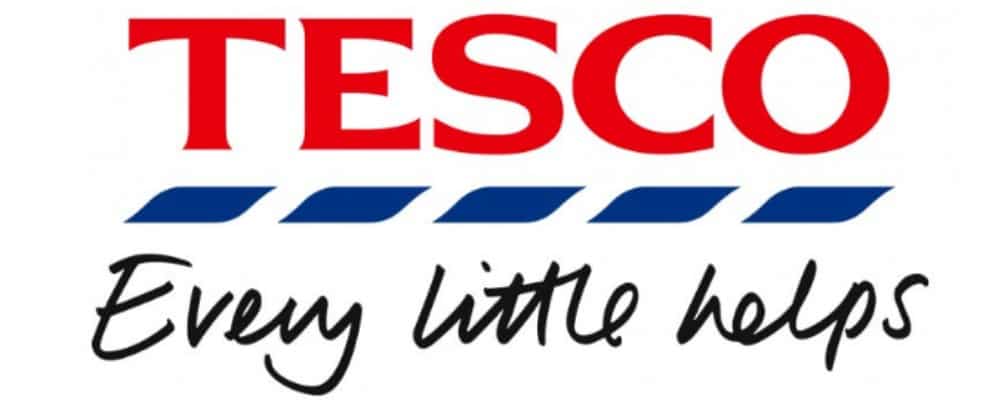 How do you find out if you've won the prize draw?
Tesco say they will contact the winner by phone (if you gave your phone number during the survey, it's not a compulsory question) or by email.
Gift cards will be sent out within 48 hours of the winner confirming identity, by recored mail.
Make sure you check your email regularly and don't ignore calls form a number you don't recognise. It might well be Tesco calling to tell you you've won!
T's & C's to be aware of
Tesco state that if you're the months prize draw winner, they reserve the right to use your photo and name in promotional products of their choice.
I have no idea how they would get your photo since they also state they'll send the gift card via the post, but be aware that they could use your photo if they wanted to.
Is TescoViews really worth it?
In a nutshell, yes, it is worth it. No, it's not a huge amount of points, but teamed with other Clubcard boosting offers plus the chance to win the prize draw, you can add a little to your yearly Clubcard points with TescoViews.
If you did this every month for a year, you'd net 300 extra points. In cash terms that's £3….but since Clubcard offer one of the most generous loyalty schemes around, you can triple that if you get restaurant vouchers for example, or spend your points on days out, making your £3 worth £9.
And who knows, you might just bag the £1000 gift card!
Let me know your view on TescoViews in the comments below, and any questions, I'll try my best to answer for you.
What is tescoviews?
tescoviews is a customer satisfaction survey. Tesco's are gathering data to improve their stores and want your feedback.
How do I take part in tescoviews?
You need your receipt, which has a code on the bottom (see article for where to find this). Then head to www.tescoviews.com to enter your code.
Do I get paid for taking part?
You can earn 25 Clubcard points every month for taking part, with free entry into a monthly £1000 prize draw.
Can anyone take part?
You have to be over 18 to take part in tescoviews.
Other posts you might be interested in…