✅ Work from home jobs for Mums UK
* We sometimes use affiliate links, so we may receive a commission, at no cost to you, if you make a purchase through a link. Check our disclosure for more info.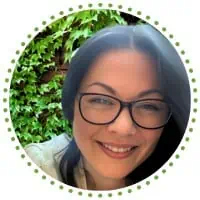 I'm Steph, mum of three! 👋
Here, I share practical insights on making (and saving!) money. With a knack for budgeting and a passion for financial freedom, I've picked up lots of tips & tricks along the way. And I can't wait to share them with you here!
Looking work from home jobs for mums in the UK?
As a stay at home mum, there often comes a time when we need to earn some extra money on the side to boost the family income, but would really prefer to stay home with the little ones.
I know, I've been there. Working from home provide so many benefits. Yes, you're able to ditch much of the childcare, so you get to see the kids more and lose the expensive of crazy high child minding fees, but ti's mote that that.
With the average commute being just under an hour (often way more), think what you could do with all that extra time you'll be gaining. Start a new business, get fit, or simply not feel the pressure of having to 'do-it-all'.
Some of the largest companies in the world are starting ton see the benefits of letting their employees work from home (source). It's better for everyone.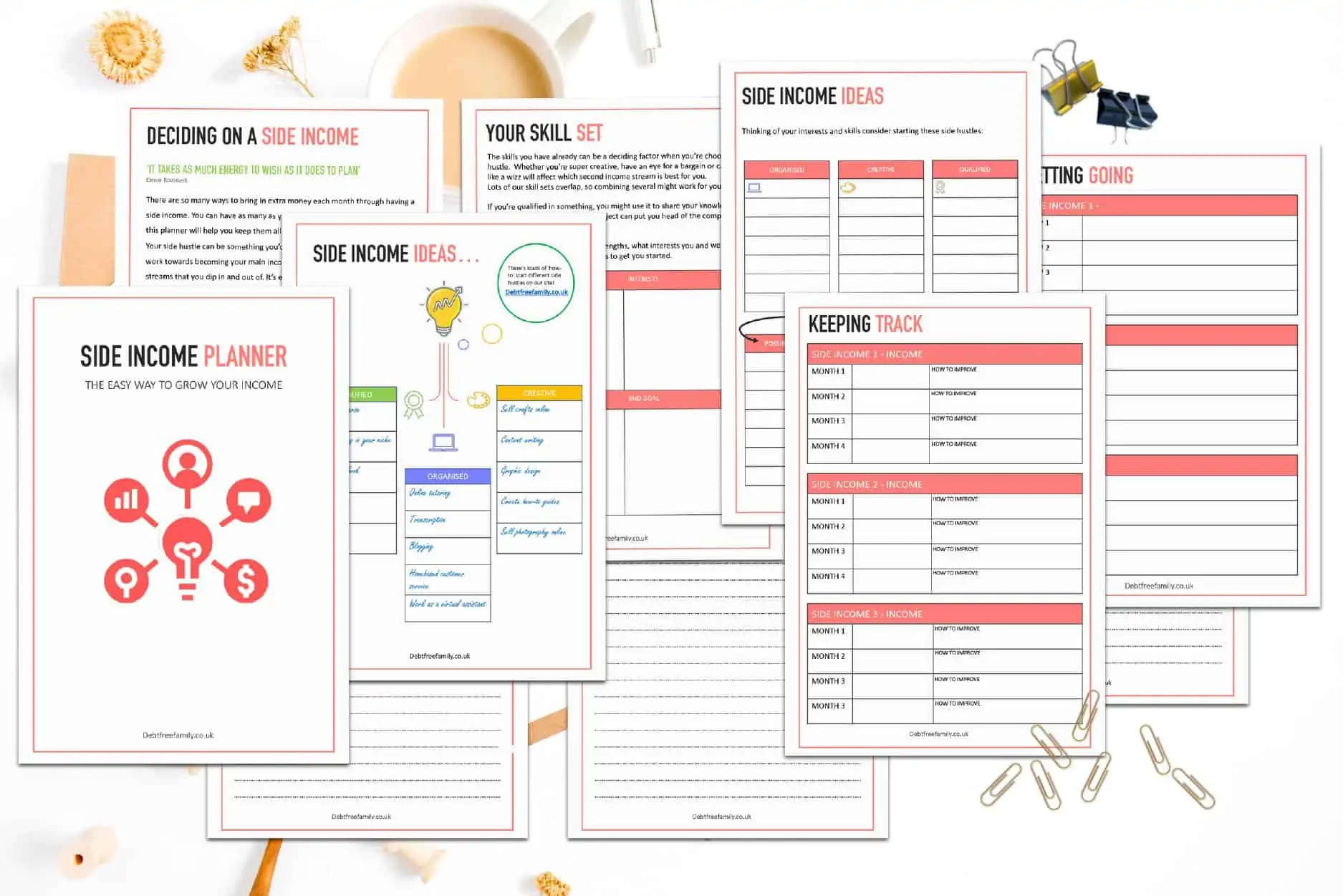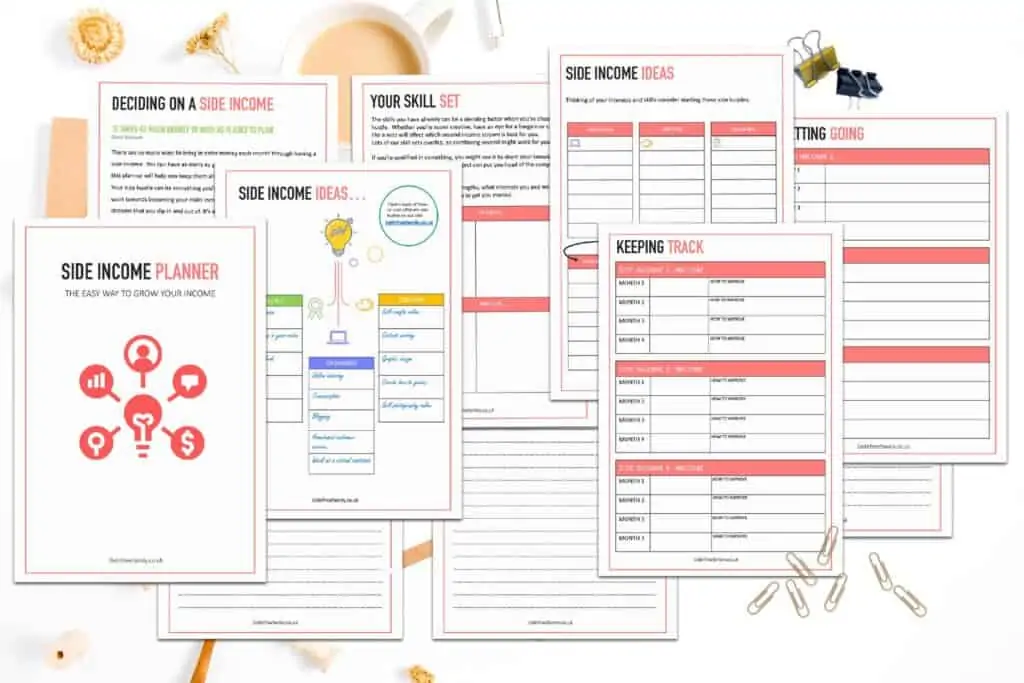 So take a look at our list of real ways you could make the shift to working from home, whether that means working for another company remotely or for yourself and make the leap.
✅ Jobs for stay at home mums
There's many options if you're mum looking to work from home, it can be hard to know where to start. These are some of the ways we know that work.
Yes, it might take some time before you find your groove and some might flop, but some will fly! Just got to find the one that suits you!
Proofreading – we have a full post on how to get started as a proofreader
Work from home writing jobs for beginners
How to get clients as a virtual assistant
Tricks to selling on amazon
Home based customer service
Amazon flex
In our house, we had three little ones and it simply didn't make financial sense to go out to work.
I'm sure you're familiar with sky-high childcare costs and I couldn't earn enough to warrant paying for someone to have the kids.
So what to do? Find a side job that's perfect for a stay at home mum…..
I've put together a selection of real, genuine and perfectly do-able side jobs for mums that fit in brilliantly around your family.
You get to stay home, earn money, work when it suits you and never miss those all important baby milestones. So, in no particular order…
✅ Work from home jobs for mums UK
Working from home can be a great solution to ever increasing childcare costs.
Getting that work life balance can be hard to achieve at anytime without throwing kids into the mix, so we've got some pretty good work from home jobs here that suit stay at home mums, you need NO experience to start, make pretty decent money and most importantly, fit in around your family!
Whatever you're looking for, we've got some fab ideas here to start you off!
✅ Jobs for mums at home
Being a stay at home mum and working from home is great when the kids are there and you need to be around. But what happens when they go to school and you've freed up those precious hours between 9-3?
Have a look through our list and see what you could do to make money during school hours.
✅ 10 Jobs for Mums During School Hours
Uber driver
Social media manager
Teaching assistant
Swimming teacher
Administrator
Online seller
Tutoring
Customer service assistant
Content creator
Translator
This post from Smarter Way To Make Money goes into more detail about how to find a part time job that fits in with school hours.
Become a freelance writer

As a side job for mums goes, this ones one of the ones that can turn into a full on career if you get the bug!
Freelance writing is one of those things that seems amazing: work from home, anywhere in the world and all those wonderful benefits, except, well, what exactly IS a freelance writer and how on earth do you become one?
As a freelance writer, the first thing to know is that you don't need a degree in journalism (or anything else) to be successful. Really, you don't.
There is a place out there for writers of all kinds, and some of the most successful freelance writers are the ones that have not been 'trained' in how to write but have a natural, chatty, relatable voice that readers connect with.
As a freelance writer, you can write about anything, but it's far better to find your niche and write broadly around that. Your writing will sound natural if you're talking about something you know about.
Think of it like a conversation…..you can have an easy conversation about something you're passionate about. It's not so easy if you're unfamiliar with the topic.
To become a freelance writer, there's going to be a couple of things you need to have in place before you start:
Your portfolio – Don't let the word portfolio put you off. It doesn't have to be as huge as it sounds, you just need to have a way to show potential clients your work. It's going to be much easier for people to hire you if they can see examples of your work. You could showcase your work on your own blog, or you could guest post on other peoples sites.
Know your worth – What's your writing worth? It's one of the first questions new freelance writers ask. Negotiating fee's can be awkward for some of us, so it's best to have this sorted before you get your first client. Find other freelance writers and find out what they charge. If you're inexperienced and looking for your first few jobs, decide on the lowest you'll work for an hour and use that as a guide. As you become more established you can change your rates, but have a figure in mind when you start out.
Like so many self starter jobs, getting your first client can be hard work. Being able to work from home and earn money without having to face the daily commute means that competition can be high when you're starting out. But that doesn't mean the work isn't out there.
There are really three main ways you can go about getting your first freelance writing job.
Pitch yourself to blogs/companies – Make a list of as many companies and bloggers who are in your niche as you can. Email them. Write a really good, compact email. Detail who you are, where they can find examples of your work and how they can contact you. It's a long shot, and you're not going to hear back from most of them. Keep going…it's not personal and it's not the only way to get work!
Online marketplaces – Set yourself up a profile on UpWorks, Fiverr and other market place sites that clients might look for writers. As with the email above, make your profile short, to the point and with examples of where they can find your work. If you've guest posted for free on big name sites, use their names….if a client is familiar with a name you've published work with, you're already a step ahead.
Freelance writing could be just what you're looking for to escape the 9-5.
You might be interested in these posts about making extra cash!
Selling on Amazon – Tricks to selling on amazon
You've read the endless success stories about people setting themselves up on Amazon, making a small fortune and quitting their jobs, right?
Me too. And I'm not going to say it's not possible, it clearly is, it's just that there's over a million sellers on Amazon and the vast majority of them are not quitting their jobs.
That said…it IS possible to make a nice little side earner as an Amazon seller. It's easy to set yourself up as a seller and get started.
But before you do, have a strategy and don't just jump in blind and hope for the best.
Making crafts is something that so many of us enjoy but never seem to quite make the leap into turning into a profitable business, even though we could, and there are loads of people doing exactly that and bringing home some pretty good cash for their trouble.
What sorts of crafts are people buying? Take a look at Etsy or Folksy to see what's selling best and then adapt what you do to make something unique you can sell.
Stuck for inspiration? We have a whole post about starting a craft business here, you'll find loads of ideas on crafts you can make and sell, and how to get started!

Transcription jobs in the UK have been popular for a longtime, especially as a side job for mums.
The rise of technology, in the form of home computers and smart phones means that transcription work that could once only be done in an office, can now be done from anywhere in the world.
Freelance transcription work has become one of the most well known ways to make money from home.
This work fits in with a family, as a second job or even simply as a go to when you need a little more cash. It's well paid once you get some experience, and can provide regular work.
I thought it would be super helpful to create an all in one guide to steer you through starting out in transcribing, and I'll go through the different types of transcription jobs available so you can decide which might be best for you.
So let's dive in a bit deeper and see what you need and how you can get started with this brilliant work from home side job.
In it's most simple form, a transcribist takes a recording and turns it into a written text.
Why would you need to do this? Some reasons include:
Court recordings that need to be turned into text
An spoken interview that needs to be written up as an article
Podcasts, also needed in text form
Writing up medical notes
Writing up legal notes for law firms
There are loads of reasons why people need audio turned into text: mostly to do with keeping a written long term record of the audio file.
As an audio transcriptionist, you'll be given an audio recording. It's then your job to listen to it and start to transcribe it to text. It really is as simple as that. However…..you're going to need some skills before it becomes 'quite' that easy!
Read the whole post about this well paid home based job here!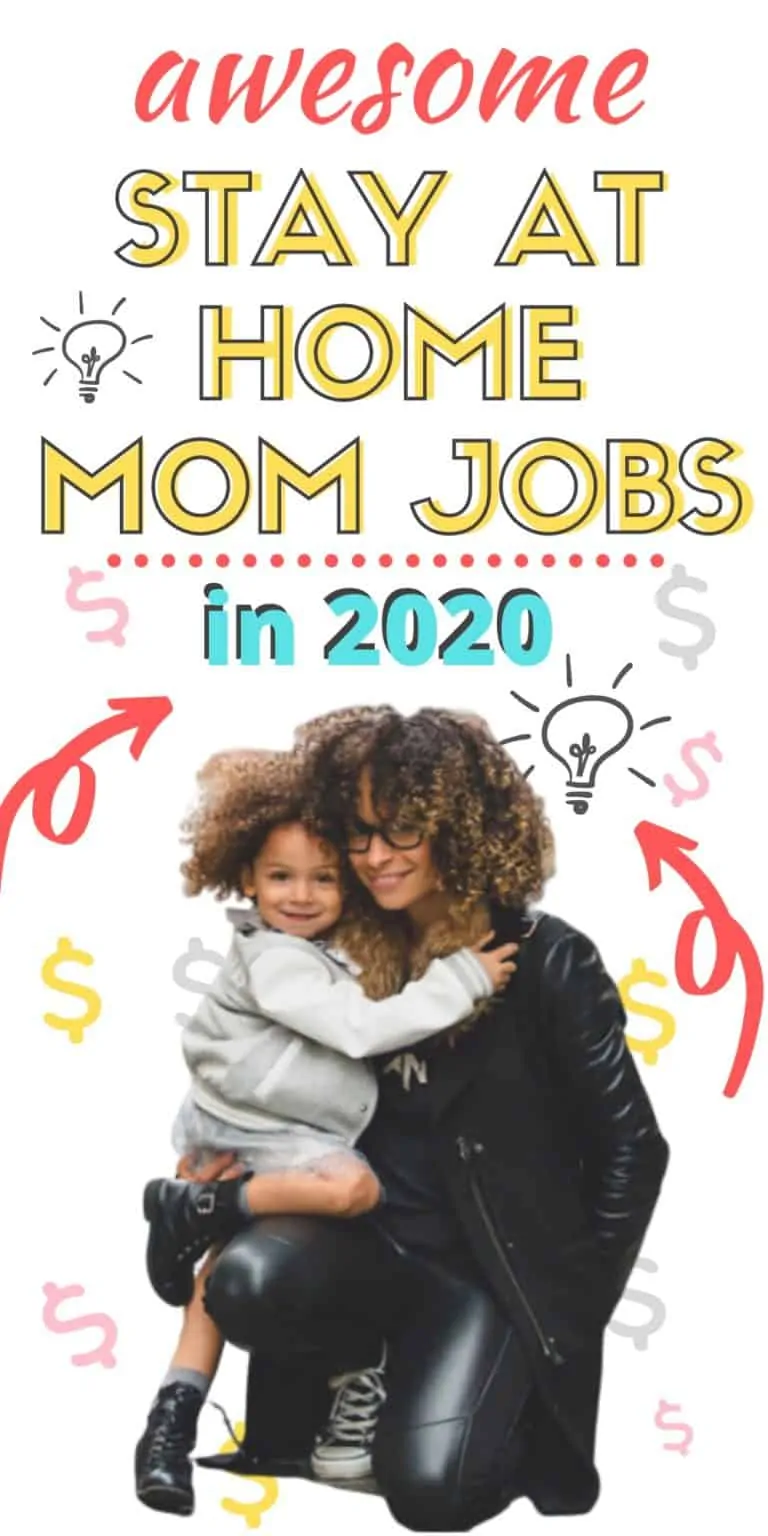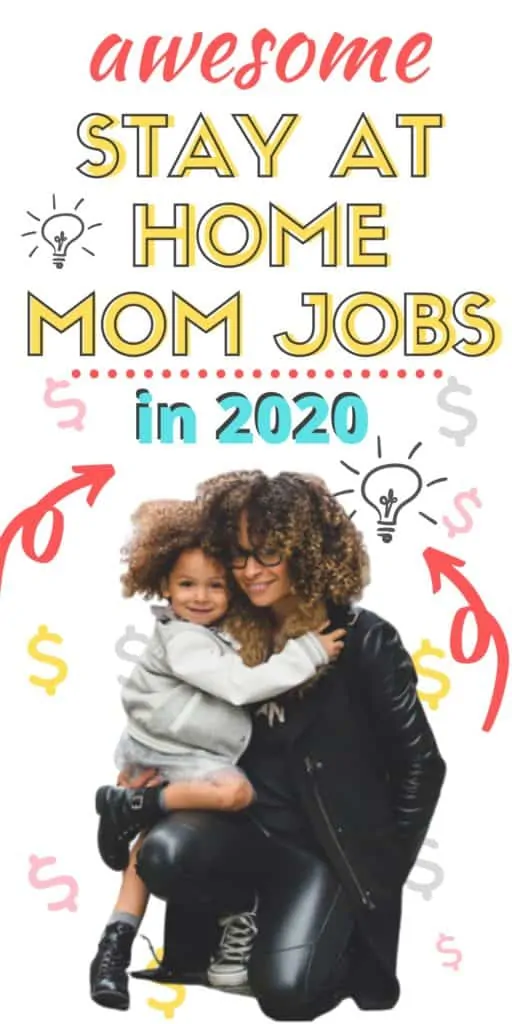 With the lure of free food in restaurants, reduced travel costs and free money for service based mystery shopper tasks, it's no wonder mystery shopping remains one of the UK's favourite side hustles.
I've included it here as there ARE some mystery shopper jobs available from home.
You can shop online and review the service or use a telephone customer service centre and report back on the service assistant, however, many mystery shopper jobs do require you to go to the actual bricks and mortar building to carry out your tasks.
What might you be asked to do?
Go to a restaurant and have a meal – the mystery shopper company will tell you where to go, and how much you have available to spend that they will reimburse
Shop in a specific high street shop – as with restaurant mystery shopping, you'll be told how much you'll be reimbursed
Travelling – mystery shopping isn't just limited to shops and restaurants. Travel companies, including airlines, use mystery shoppers, although these mystery shopping jobs are harder to find
Service based shops – you might be asked to go to a bank and enquire about a particular product, or take an eye test.
Once you've completed your visit, you'll be asked to write a report about it. The level of depth you'll be asked to go into varies and some are very straight forward tick box questions ("did the waiter ask how your meal was?") to more thoughtful answers where you'll need to give your opinion.
If you think you'd like to try this lucrative side hustle, we have a full post on mystery shopping here, including the companies you can apply to to get started!
Amazon flex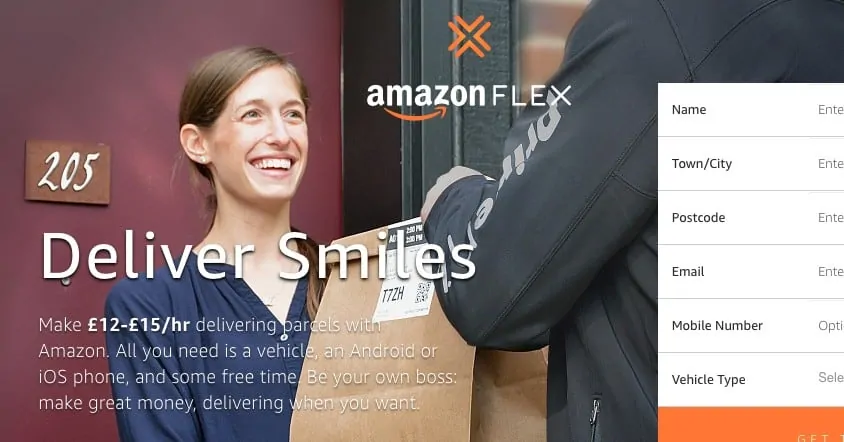 I've talked about Amazon Flex before, because I love it!
It's not a full time job and they don't advertise it to be one, it's simply a way to make some extra cash as and when you need it.
As we all know, Amazon deliver everywhere and that means that they need people everywhere in the UK to deliver their parcels for them. They're happy to pay you up to £15 an hour to do it.
You join up. Thats the first thing. As soon as your accepted ( it took 24 hours) you can download the app. See what 'slots' are available for you to book.
The slots are between 1-4 hours, so even if you only have an hour to spare, you can fit in some money making with Amazon Flex.


So say you had Wednesday morning off work and a few hours to kill.
You sign into your account on the app, grab the hours available and then turn up to collect the parcels to deliver.
You need a decent, reliable 4 door car and you'll need to be consistant and reliable.
Don't show up even once and you're unlikely to get more work. But in exchange for this, you'll earn £12- £15 per hour, in time you'd otherwise have not been working or earning.
Suppose you can fit in 3 hours of delivery work a week. That's another £40 (approx) per week. That's £160 a month. Or £2080 a year!! What's not to love!
You need to be at least 18, and have the right to work in the UK.
(Other than that, you're classed as self employed, so Amazon do not take control of any of the tax for you).
Become a tutor & teach English online

It won't come as a shock to anyone that teaching English online requires you to be fluent in the English language!
There are other requirements that can be got around (degree, no degree..) but the fluency thing is vital and really non negotiable, so this side job is one for mums who know the language like the back of their hand.
If you're looking for a flexible job that pays well and you enjoy helping people learn, this is likely to be a really enjoyable side job for you.
The one thing that stops many people earning money from this lucrative side hustle is the belief that they need to have a degree to teach online.
So, do you need a degree…well, yes and no. Some companies want a degree and others don't.
What you will find is that you'll earn more with a degree, but that doesn't mean you can't teach if you don't have one.
There are a few things you need to be able to tutor online: a reliable internet connection, a place to work where you won't be interrupted, and an abundance of patience are all absolute essentials.
Think tutoring online might be for you?
If you have a degree, check out these companies offering work from home opportunities to tutor online:
Education First (EF) – what does EF offer you? You teach in 1-2-1 classes, 25 minutes long, kids aged 5-10. You need to be available between 8am and 1.30pm, bring your own materials to the class, and have the chance to teach the same students every week, letting you build up a rapport. In exchange, EF offer between £8.50 – £12.50 per hour & company benefits, including joining a pension scheme. Interested? Apply to Education First here!
Tefluk UK – Tefluk UK offers you the chance to team up with itutorgroup to offer you the chance to work from home, part or full time, teaching English over the internet. They're looking for people who have a degree, a few spare hours per weeks and are looking to teach an Oxford University Material curriculum. Teflek pay between £16-£22 per hour.
If you do not have a teaching qualification, have a look at iTalki:
iTalki is a tutoring company offering home-based work for people able to offer conversational practice, rather than a 'lesson'. iTalki calls these people Community tutors and requires that they are friendly, helpful, knowledgeable, and use their time to provide students with conversation practice. The pay will be less and dependant on your experience, but is a way in if you have no qualifications to teach professionally.
Train to become a Virtual Assistant (VA)

A virtual PA or assistant position can be a rewarding career choice as a side job for mums, or for those looking for a truly flexible lifestyle.
If you're organised and on the ball, being a virtual assistant can be a lucrative role.
Many VA's (virtual assistant) never actually meet the people they work for, although they might use Skype or something similar to keep in touch.
You might be filing receipts one day, making appointments the next, then managing social media accounts and proof reading articles the next. It's a varied role and many virtual assistant's work for more than one client.
You'll need a strong internet connection and reliable IT to be able to work as a VA.
If you have a particular strength, SEO or Pinterest, you could market yourself as an expert in this area, possibly attracting clients who are looking for specific work rather than generalised admin.
Virtual assistants can earn anything from the minimum wage right up to £40 per hour, possibly more. The ball's in your court with pay, and virtual assistants tend to be paid according to how good they are.
There is a Society of Virtual Assistants here which offer advice and support, otherwise you could join an agency like Tiger Recruitment, although you will pay a commission. Most virtual assistants advertise on Fiverr, Upworks or get work through word of mouth.

Home based customer service jobs for mums

Worked in customer service roles in the past but would now prefer to stay home and work?
It's possible to get a customer service role and work from the comfort of your own home!
In all honestly, I don't have any experience of these companies, but have researched them for this post, so would be great to hear form some of you if you've actually worked for them in the past or are now.
Some companies offering customer service roles at home are:
Sensee – Sensee are an agency that offer work to you and I, and work on behalf of some of the UK's biggest brands, such as Allianz, Bupa and Hastings Insurance. What do they offer? Unusually, Sensee offer a full employment contract, meaning no zero contract hours here, you'll know what you're working while still maintaining a degree of flexibility over your hours. They have a 20 hour a week minimum, so this would suit someone looking for a proper part time income. What do you need? Customer service experience, a quiet place to work, the right attitude and the ability to commit to 20 hours per week. Ready to apply?
The Virtual Call Centre Network – As with Sensee, The Virtual Call Centre network provides some big name UK firms with their customer support. They offer their agents access to great home based customer service opportunities with top level support and great incentives. The pay is between £8.30 – £9.00 per hour, and you can apply here!
Data input jobs for stay at home mums

There's very little specific training needed to be able to get work entering data at home, meaning you can get started pretty much straight away.
These work from home jobs traditionally seem a bit spammy, don't they! Rest assured, it certainly IS possible to get work entering data from your kitchen table.
There are a few things you need to have access to in order to be able to work effectively.
If you've got a good internet connection, a comfortable chair and desk and up to date IT equipment, you'll be in a better position to take on this sort of work.
On top of that, you'll likely need a software package such as Microsoft Office. If the company employing you uses specific programmes or software, this will likely be provided for you.
Data entry jobs can be hard to come across, mainly because they're easy to start and require very little skill, making them quite high demand work from home jobs. But they are out there. Once you start and are successful, many people find they get more work, the more they do.
There are a number of places you can legitimately get data entry work from home jobs, and I've listed some of them below.
Just remember with data entry jobs, make sure you never pay to be given work and stick to the general rule of 'if it seems too good to be true, it probably is!'.
Places to find data entry jobs UK:
Clickworker – Clickworker allows you to sign up and make yourself available for work for Clickworker's clients. Data entry is one of the jobs you might be offered. There ARE other jobs available: proofreading, surveys and editing for example. The amount of work you're given is dependant on how well you complete tasks and you're paid roughly a week after you complete the job, by PayPal.
The Smart Crowd (Lionbridge) – To work with Lionbridge, you need to register on their website and complete a questionnaire. This is just so they know what type of work you'll be best suited to. There are varying tasks on offer, and you'll be emailed when something suitable for you comes up. Payment is monthly.
Amazon mTurk – Amazon Mechanical Turk has literally thousands and thousands of jobs available for you to pick up. You register, select tasks, and start. Sometimes you have to complete a qualifier before you can start the job to make sure you know what you're doing. One thing: you only get paid if your work is accepted. Payment is made by Amazon gift card unless you specifically request a bank deposit.
Enjoyed our post? Read more related posts!
✅ How can I earn money as a stay at home mum?
There are a number of genuine options available to you if you're looking to earn money from home while raising your family. We listed some of the most popular and better paid ones.
✅ Can I replace my part time job income working from home?
Yes! it's more than possible to replace your part time job income, lose the commute, make your own hours and spend more time with your family.
What are the best work from home jobs?
Some of the best flexible work from home jobs are:
Work from home writing jobs for beginners
How to get clients as a virtual assistant
Tricks to selling on amazon
Selling crafts from home uk
Deliveroo delivery
Transcriptionist jobs from home
Mystery shopper jobs UK
Home based customer service
Amazon flex
Is it still worth selling clothes on eBay?
✅ What kind of work can I do from home?
Customer service, data entry, transcription, online, seller, mystery shopper, Amazon seller, virtual assistant.
What are the highest paying work from home jobs?
The more skilled the work, the higher the pay tends to be. Running your own online e-commerce business can bring big rewards.