Essential Money Saving Tips & Tricks
* We sometimes use affiliate links, so we may receive a commission, at no cost to you, if you make a purchase through a link. Check our disclosure for more info.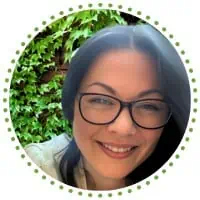 I'm Steph, mum of three! 👋
Here, I share practical insights on making (and saving!) money. With a knack for budgeting and a passion for financial freedom, I've picked up lots of tips & tricks along the way. And I can't wait to share them with you here!
Looking for money saving tips? We've got some great ways to get your savings started!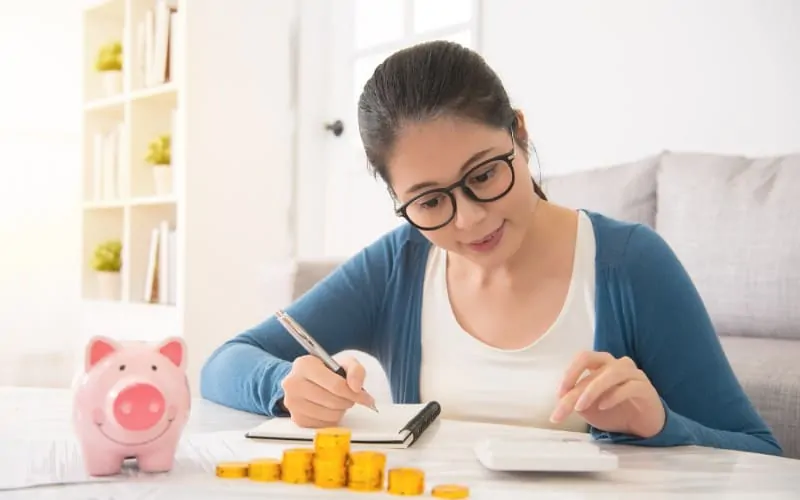 Money Saving Tips UK
Track your spending – seeing the money you spend in black and white can make you think twice about where it's going
Batch cook your meals – making multiples of the same meal is cost effective, time saving and can mean you reach for take outs less
Use money saving/making apps on your phone – you've got a phone anyway, why not download apps that make a little extra money, or save you money. It's not big money, but it's money none-the-less!
Skim you change – take the small change out of your purse every evening. Anything under 20p skim off the top and out into a jar. It adds up quicker than you think!
Swap supermarket brands – we tend to pick up the brands we're familiar with, but it's well worth trying the cheaper brands. You often won't know the difference
We've got loads of ways here to get you saving money without really trying hard at all, and that's got to be one of the best ways of saving, right?
The thought of saving when money's already tight can seem a little, well…impossible, can't it? We know we should save, but where on earth is the money going to come from?
Most of us don't want to spend more than we need to, so by getting organised and planning ahead a little, you can make sure you're saving as much as you can. And you won't even have to try :)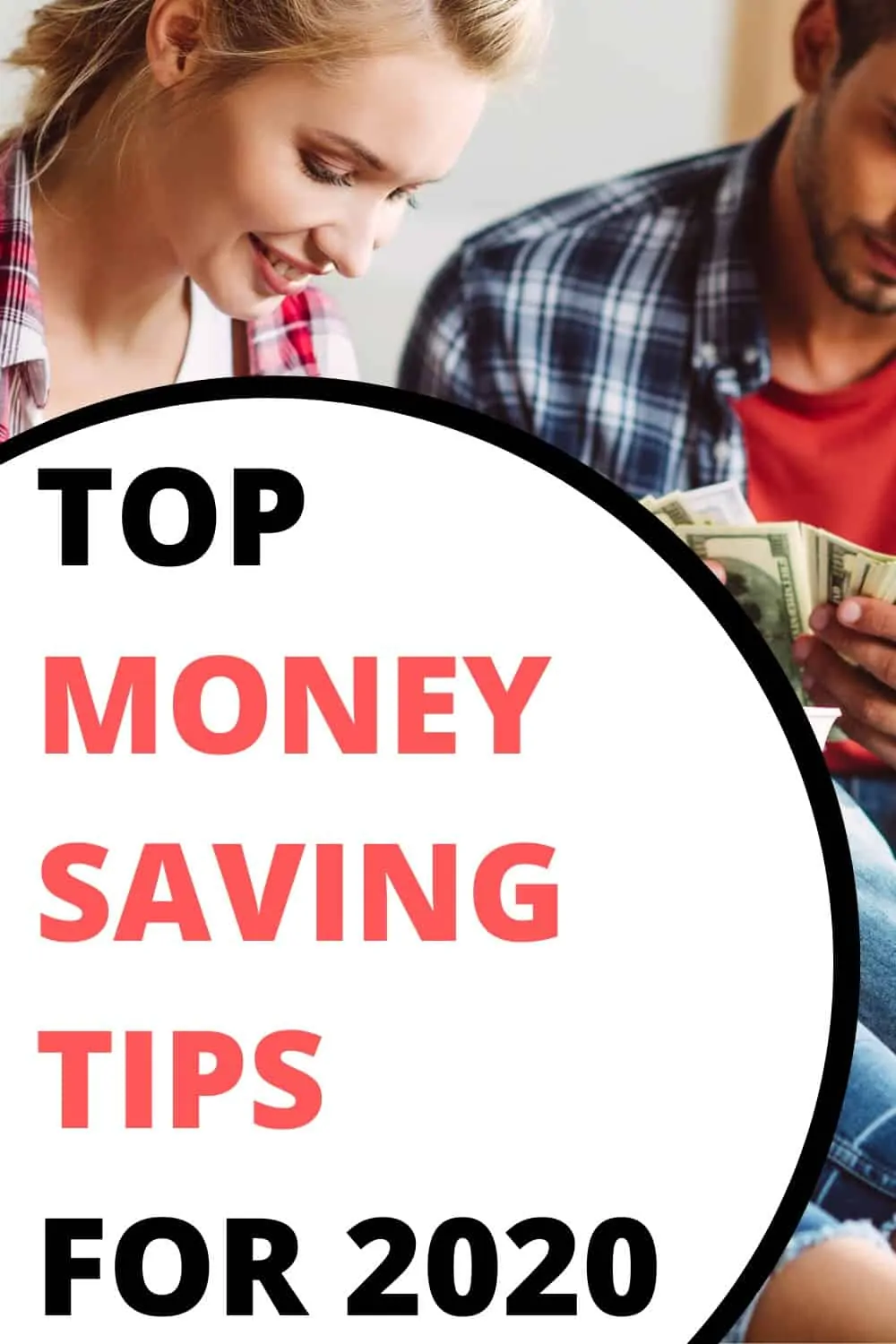 I'm happy to tell you that with some small (and a few bigger!) changes, it's perfectly possible to save money, even when you're on a low income.
How To Save Money UK
If you've got no savings right now, you're certainly not alone (source) (read some astonishing facts about people in the UK's financial situation here).
We're not amazing money savers in the UK even though the Money Advice Service recommends we should all have between 3-6 months worth of expenses saved up.
A quick look at the money facts below shows how many of us are in the same boat:
15% of Brits have no savings at all
Under 30's are the worst with 53% having no money saved
40% say a low income is the reason they don't save at all
A huge two thirds of us don't have any sort of financial plan in place
It's NEVER to late to start saving. Even having a little put away can be the difference between being able to pay for an unexpected bill outright, or having to use a credit card to deal with it.
Best Way To Save Money
Make a budget before you get paid.
Take it from me, if you have no budget and no plan in place when money's short, you're going to overspend.
For us, the secret to being able to find money to save even when we thought there was absolutely not a spare penny, was making a strict budget a sticking to it.
Here's my top 3 budgeting tips and ones I use all the time:
✅ Top Tip/ Get into the habit of checking your banking app frequently. Seeing your budgeting efforts working and your savings growing is really motivating :)
✔️ Budget down to ZERO before the month begins. This simply means that before you get paid, you know where every single penny of your money is going. For us, one of the ways we did this was using a cash envelope system for the food shop. Read about zero budgets here.
✔️ Know what's important and what's less so. It's easy to mix up your wants from your needs. Categorise everything (housing, utilities, travel, entertainment, etc…) and decide if it's a want or a need. It's important to be honest with yourself. I had to accept that my gym membership was a want. Exercise is a need yes, but a gym membership? That's a want!
✔️ After your needs, don't be too harsh on yourself. The enthusiasm you feel at the start of a new budget when you're determined and steadfast will fade. That's just life. But it'll be replaced with commitment and that's what'll see you through. Make sure your budget's reasonable. For me, I still like to have a coffee, or a meal out sometimes. I could save more by not doing these things yes, but i'd also be WAY more likely to fall off the budget wagon. Make a budget you can stick to.
Ways To Save Some Cash
Make sure you're making the most of apps that pay you FREE money. Sounds unreal right? It's not, I assure you! Are you gong to get rich? No, but you can make a little extra cash and it all adds up.
There are apps that pay you for doing things you likely do everyday anyway, like walking.
Sweatcoin is the best known of these apps and you can download it, totally FREE, here.
Read our post about loads of apps that you can earn some extra money through. Some are tasking apps where you get paid for doing little jobs, others are reward apps.
All of them take very little time and are well worth having on your phone.
Find out about FREE money apps here!
Get A Slow Cooker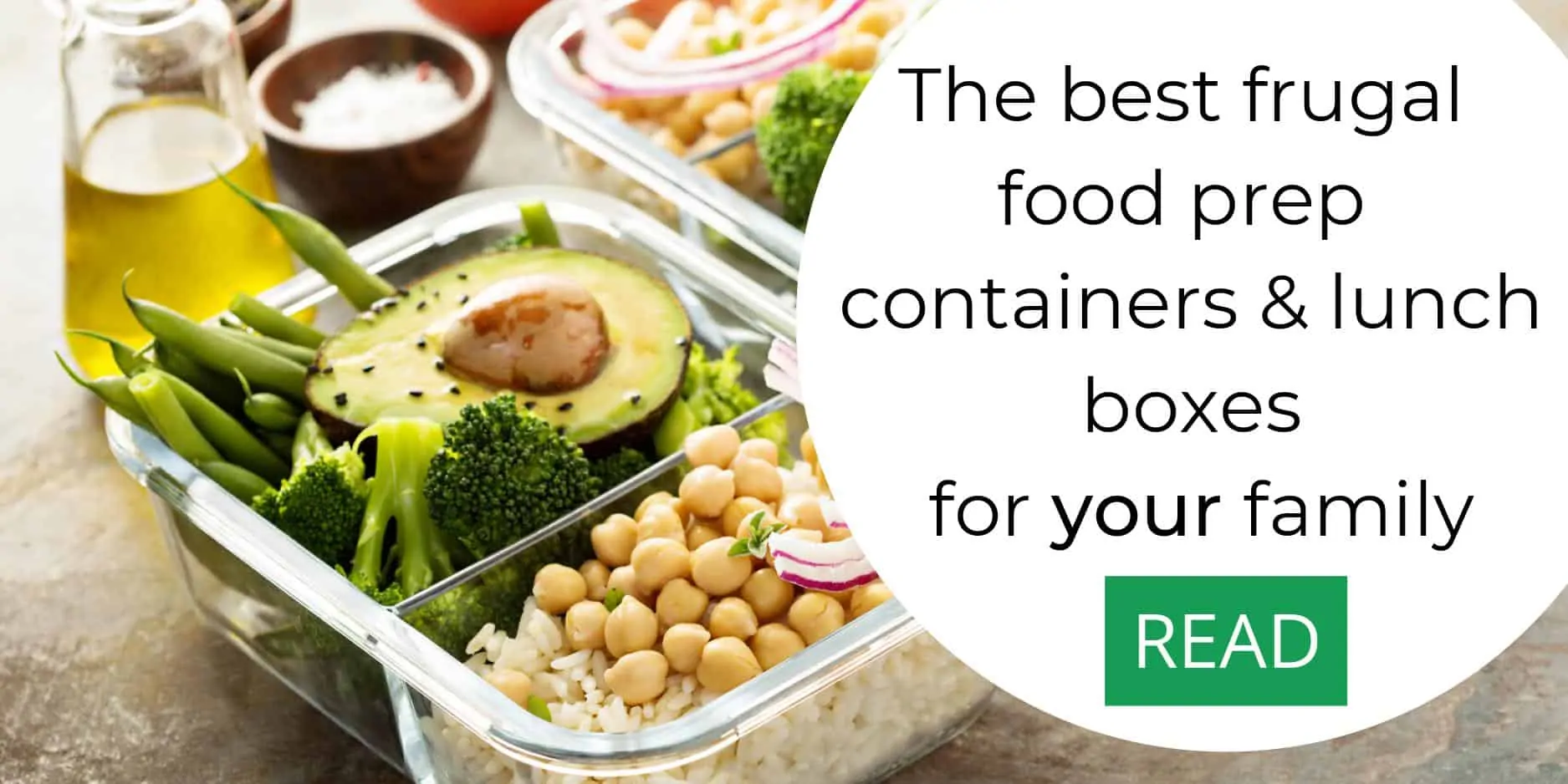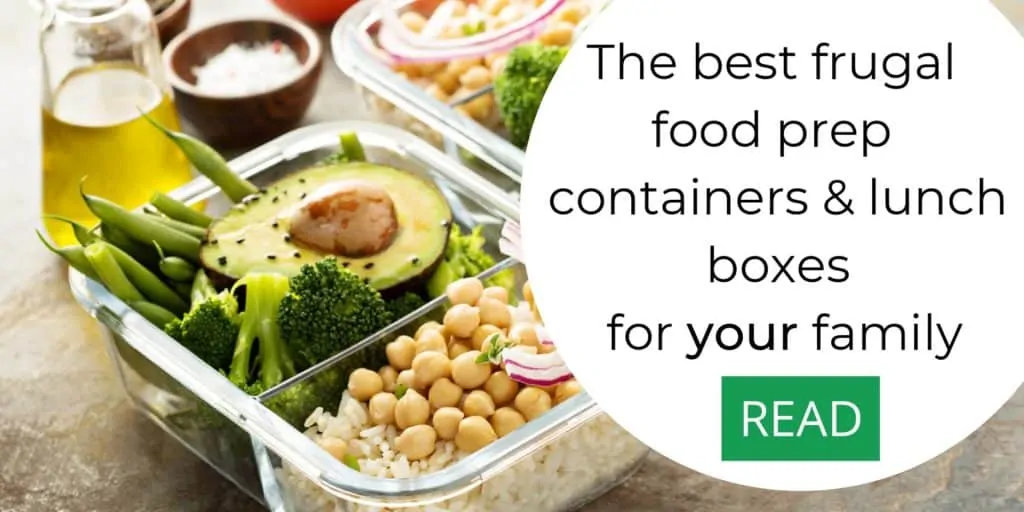 Think this is a strange money saving tip? It's one of the best changes we ever made when beginning our money saving journey.
You can cook so many things in them, batch cook, cook for the freezer. And you can bulk out meals with beans and rice for pennies, turning one meal into many more. And as a bonus, they use very little energy.
A slow cooker is a winner all round, I use mine all the time and wouldn't be without it.
Find some of the best priced good slow cookers here.
Make The Most Of Loyalty Card Offers
If you shop in any UK supermarket, you need to get yourself a loyalty card. And if you shop in lots of different supermarkets, get a loyalty card form each one.
Yes, they clog up your purse (I now keep all mine in a different card holder to my regular purse) but just by registering for them, you'll get offers and money off vouchers sent to you.
Once a year Sainsburys hold an event where you can double your Nectar points value (read about Sainsburys Nectar double up event here), and we also have a Nectar points calculator here if you need to know the cash value of your Sainsburys Nectar points.
Track Your Spending
If you're not tracking your spending, the chances of overspending increase hugely.
There are a number of apps you can use to track spending. Virgin Money has a good run down of some of the better budgeting apps here.
Personally, I use a pen and paper. That's just how I am, and this is the budget planner I use :) Ultimately it doesn't matter how you track your spending, just that you do!
Take Lunch To Work
Buying lunch at work day in day out can cost a small fortune. £5 a day, 5 days a week, 48 weeks of the year…that's a whopping £1200 annually on lunch. And probably not a great one at that. Batch cook, love your leftovers and invest on some great food prep containers. Lunch will cost you so little, it'll almost be free.
We reviewed some meal prep containers and you can see which ones we loved here!
Scrap The Phone Upgrade
Instead of upgrading just because your phone contracts expired, save yourself some big money and just switch to a SIM only plan.
Depending on your contract, you can potentially save up to £50 (more in some cases) a month by not upgrading.
We all like a new phone, but they cost a lot of money and when you're trying to make savings, this is an easy one to start with.
If you've been used to paying a phone contract, transfer the money out of your account by direct debit and you won't even notice you're saving.
Use Restaurant Discount Vouchers
Although eating out is a no-no if you're saving every last penny, if you've managed to include it into your budget, make sure you always use a restaurant discount voucher.
Nearly all high street restaurants offer vouchers and you can find the best ones on voucher sites including VoucherCloud and Money Saving Expert.
Some restaurants offer you discount vouchers when you sign up to their newsletter, as well as sending you vouchers for free meals and drinks on your birthday.
Use Your Local Library (There's More Than Just Books!)
Of course you can get books from your local library, but there's quite a lot more on offer besides.
You can also get audio books for both children and adults, DVDs in some libraries, use the internet, take online courses for free and use the quiet study space.
Our own local library used to hold story telling sessions for the little ones, and have book day events and organised events for the kids when they were little. Find out what your local library has to offer.
Meal Plan
Making a meal plan means you know exactly what you'll be eating, when you're eating it and what you need to be able to make it. They make life easier, not to mention cheaper.
Meal planning allows you to go shopping without being side tracked by 'offers' and 2-4-1's you don't need and won't use.
We actually cut our food bill in half by meal planning properly, being aware of what we were eating and planning ahead.
There are other benefits to meal planning as well. Food waste being one of them. You'll find you throw away less food because it's all accounted for and you've only bought what you need.
In our house, I found we started eating a lot more healthily. It's easy to reach for fast food and the easy, and quicker things to cook when you've got in after a long day and need dinner fast.
It's easy to plan healthy dinner's. And if there's some left over for lunch the next day then even better.
Write A Shopping List & Don't Leave Home Without It
This goes hand in hand with meal planing (see above). I sit down with a few recipe books (maybe use the library!) and plan the week ahead.
Sometimes I've seen things during the previous week I think the family would like, and other times something we've not had for ages takes my fancy, but I make a meal plan, make a list and then take my list shopping.
When I don't take a list, I overspend.
Skim Your Change
Put an old JamJar in the kitchen and get into the habit of putting your small change in there at the end of the night. Some people do this with coppers, we do it with anything under 20p.
If you can average this out to putting 40p a day in a jar, in a year you're going to have just under £150.
That's a fair whack for very little each day and probably not enough for you to even notice. What would you do with £150? It might just come in handy round about Christmas time!
Switching Supermarket Brands
I look back and am amazed at how I used to pick up branded goods in the supermarket without so much as a second thought.
These days, I look at what I'm buying. So often, supermarket own brands are made in the same factory, with the same ingredients that premium brands are.
Try switching out a few things each week. I f no one notices, stick with it. Some things the kids are going to complain about – most things they won't even notice you've changed.
Batch Cook
Cooking a meal takes maybe 30 minutes depending what you're making. Bulking that meal out to make double portions takes another couple of minutes. It's a no brainer.
Not only are you saving on energy costs, but you're saving time and a heap of money. You can pack up your lunches for the week and out the rest in the freezer. Which leads to the following ⬇️
Love Your Leftovers
When I started using a slow cooker a lot, you very quickly learn that it's super easy to make a meal that gives you LOADS of leftovers.
And yes…you guessed it! These are perfect for lunches throughout the week. Leftovers, batch cooking…same thing and a great money saving tip.
Cancel Subscription Services
So many of us sign up for the free trial of some subscription and then forget to cancel it. Or cancel it too late and have to pay the first month.
It's SO frustrating and these companies must make SO much money from forgetful people like me!
Luckily, there are a few apps reviewed here, that you can use to remind you to cancel your free trials, and as of Apple i0s 13, there will be an iPhone feature that prompts you to cancel subscriptions before you delete an app.
Alternatively, you can just get into the habit of writing in your planner when you need to cancel an app. I try and do this, yet despite being so simple, I've failed, on more than one occasion :)
Start A Savings Challenge
Savings challenges are great for getting you in the habit of saving.
I like to work backwards with a savings challenge and work out what I need, then see how much I need to save to get there. There are 1p challenges, £1 challenges and everything in between.
There are some great free printables online if you like to see your savings grow visually. Here are some of my favourites.
Use Price Comparison Websites
Comparison websites are amazing.
If you're making a big purchase, always use a comparison website to check if there are any cash-back available, and since you're buying an item anyway, you may as well get a little cash back for it.
However…always make sure the prices on the comparison links are the best around, there's no point in paying more than you need to just to get some money back!
It's not just purchases either, I've got a fair chunk of money from comparison sites from changing phone providers through them, and also for using them to renew our car insurance.
Two of the biggest are Quidoco and TopCashback, both of who are well established in their fields.
I recommend you take the money out as soon as the cash becomes available to transfer into your own account – you wouldn't have any comeback if these sites did go down, so stay on the safe side and get don't leave money in there.
Save Any Payrises
You got by before the pay rise, yes? It might have been tight, but you did it. Make saving easier for yourself and take the amount of your pay rise out of the budget and straight into savings.
Tony Robbins talks about 'paying yourself first' and this is a perfect time to do that, when you've got a raise.
Extra money coming in can so easily be absorbed into a household budget, it takes an intentional move to out it to one side.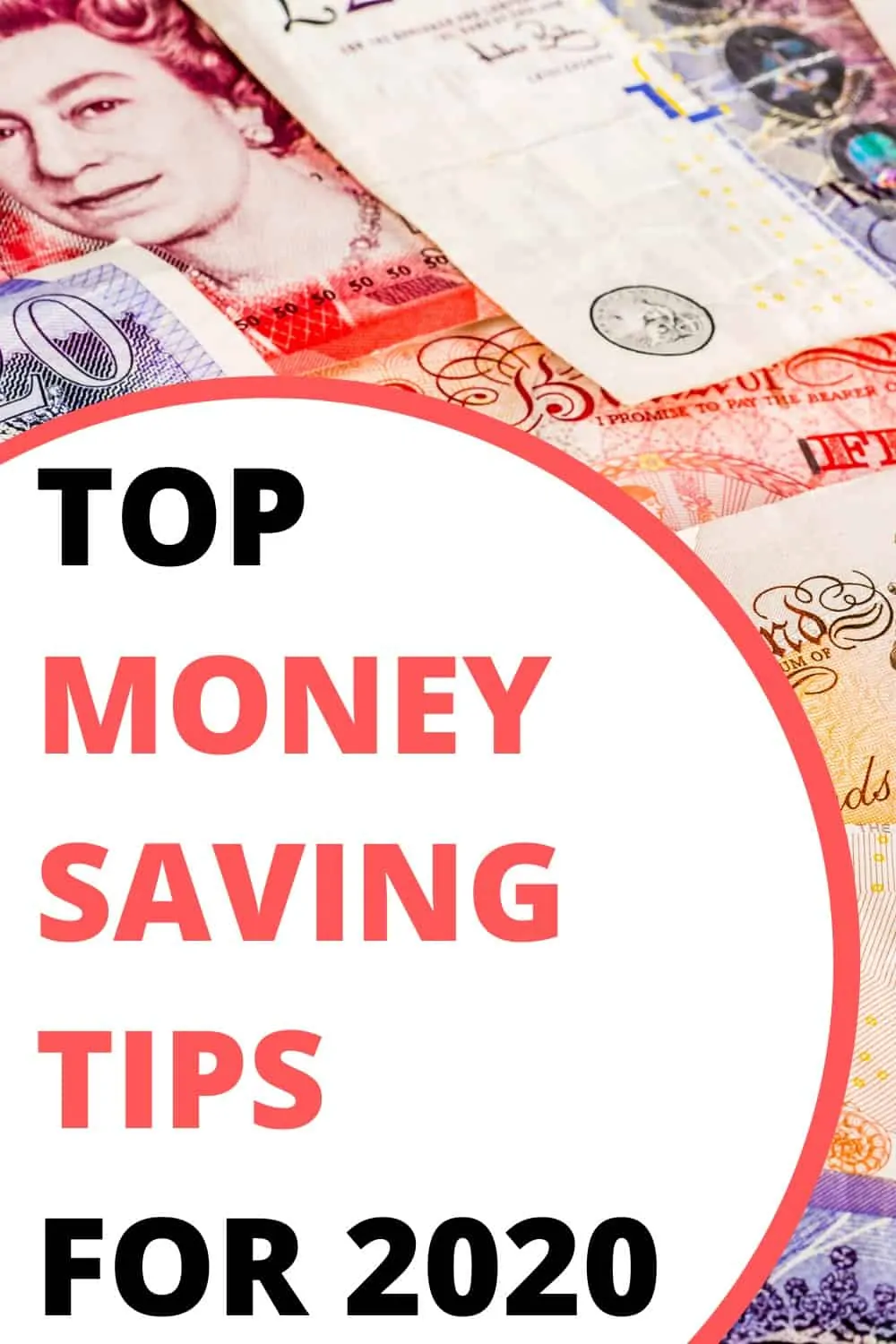 Car Share
So many companies offer rewards for car sharers, from premium parking nearer to the work place or some other kind of benefits, car sharing just makes sense.
There's lots of benefits to car sharing:
It saves you MONEY – the average car sharer saves over £1000 annually
better air quality and lower carbon emissions due to reduced traffic fumes.
less congestion and shorter journeys due to fewer cars being on the road
Get A Second Income
Second income, side hustle, side gig, whatever you call it, you need to get one!
There are so many things you can do to bring in some extra money, here are some of our posts on bringing in that extra cash whether it's for saving or to boost your income, there's something here for everyone!
Finding the time to start a new side hustle isn't always easy, but there are lots of things that are not too time consuming you can do in the evenings.
Make Your Own Beauty Products
Oatmeal face scrub? Brown sugar exfoliator? They're natural, smell delicious, are free from all sorts of nasties and best of all? They literally cost pennies.
Find the recipes for these and others here!
Switch To A 0% Credit Card
Switching your debts into a 0% credit card can potentially save you mega money.
You will need to pay a fee for switching and you'll need a good credit score to get the deals (the longest 0% time), but if you can get rid of the bulk of the interest payments on your debts, you'll get yourself debt free way sooner than you otherwise could.
Do you know how credit card interest in the UK is calculated? It's a minefield and that payment could be going straight towards your debts.
Plan Free Weekend Entertainment
Entertainment can be costly, especially when you've got kids. But it doesn't always need to be that way. With a little forward planning and organising, entertaining the kids over the weekend can actually be free! Yep, that right, FREE!
Advertisers and marketers would have us believe the only fun to be had is said for fun, but this isn't true. Here's out list of free entertainment:
London museums – if you're within traveling distance of London, make these museums a regular event on your free entertainment list. They hold extra events for kids during school holidays as well
Have a movie marathon. Get some popcorn, prepare some nachos, shut the curtains and let the kids choose two or three movies. Perfect for a rainy Sunday afternoon
Volunteer at an animal shelter – call your local RSPCA and see if they accept volunteers for a few hours. It's great for the kids to help out, encourages caring for animals and might become something they do on a regular basis
Spend a day learning how to make bread – it's a simple skill to have but one that lasts a lifetime. Vary the breads, include some sweet breads and you'll have some little bakers on hand for when you need them!
Looking for more thrifty ideas to save more money? Money saving superhero has some good ideas too!
How much money should I save UK?
As a rule of thumb, you should have 3-6 months worth of expenses saved up.
What is the best way to save money?
The best way to save money is to create savings within your household budget. Bringing in some extra money will create a way to save if there is no spare money each month.
How can I become rich?