* We sometimes use affiliate links, so we may receive a commission, at no cost to you, if you make a purchase through a link. Check our disclosure for more info.
Looking for the best place to sell clothes online in the UK? We've got a list of the best platforms that offer easy to use ways of selling old clothes and reach giant audiences. Turn your old clothes into cash, declutter your wardrobe and find that inner calm…..!
Best Places To Sell Clothes Online In The UK
Selling clothes online is a great way to make some extra cash and there are quite a few market places online you can use to set up an account and list clothes you'd like to get some money for.
It's pretty easy to get started making money from second-hand clothes, and our guide here will help you know where's the best place to sell your clothes online and how to get the best cash price for it!
These are the best known sites in the UK to sell your clothes on: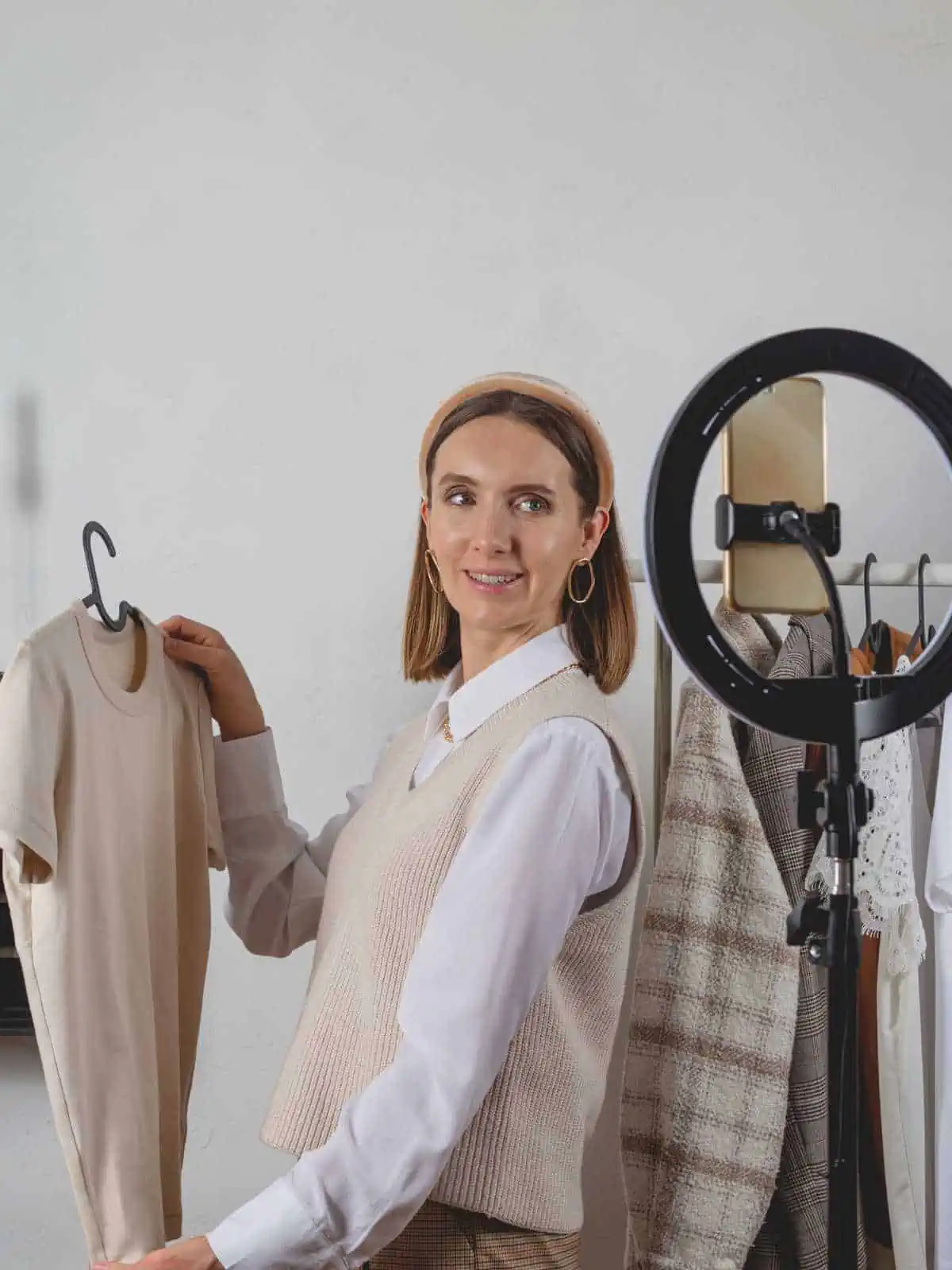 Cash For Clothes
In a world where clothes have become disposable, it's good to sell your clothes online to someone who will get good use out of them and hopefully pay a fair price for them!
Selling your clothes online if you're based in the UK can mean sending them locally, nationwide or anywhere else across the planet. That's the beauty of the online selling world: it literally is the world you could be selling to.
The days of the jumble sale are over, as are being dragged to a car boot sale and having to take 50p for an item or face lugging them all home again!
We live in an online world and that's the best place to sell clothes. There are a few places around that are still brick and mortar shops where you can sell (& buy) secondhand clothes but they're few and far between.
There are a large number of places in the UK you can consider selling your unwanted clothes through. Most of them will charge you a fee for using their site to make money for yourself, but this is fair enough: you simply couldn't reach the audience they have without them.
Where To Sell Clothes Online
Check the fees they charge before you start listing your clothes. This part of the process can often be time consuming.
You want to make sure you're listing on the best site for not only the type of clothes you're selling but also getting the best value for your money. The more money you end up with in your pocket, the better :)
eBay is a global online marketplace where you can sell anything, including old clothes. To start selling, create an account, list your items with detailed descriptions and photos, and set your price.
eBay's large user base ensures your items get plenty of visibility.
Depop is a social shopping app popular among millennials and Gen Z. To sell, download the app, create a profile, and start listing your items.
It's like Instagram but for selling clothes, making it a fun and interactive platform.
Vinted is a dedicated platform for selling, buying, and swapping secondhand clothing. To start, create an account, upload photos of your items, and set your prices.
Vinted's user-friendly interface makes the process straightforward.
ASOS Marketplace is perfect for selling vintage and independent clothing brands. To sell, open a boutique on the platform, list your items, and start selling. It's a great place to reach fashion-forward buyers.
Preloved is a UK-based online classified ads website. To sell clothes, create an account, post an ad with photos and descriptions, and wait for buyers to contact you. It's a simple and local way to sell.
Gumtree is a popular UK classified ads site. To sell, create an account, post your ad with photos and a description, and communicate with buyers directly. It's a good platform for local selling.
Facebook Marketplace allows you to sell items to people in your local community. To start, go to the Marketplace tab on Facebook, click "Sell Something", and list your item.
It's a convenient way to sell as most people already have a Facebook account.
Also see –> Selling on Facebook Marketplace without your friends seeing!
Etsy is ideal for selling vintage or handmade clothes. To sell, open an Etsy shop, list your items with detailed descriptions and photos, and set your prices.
Etsy's creative community is a great audience for unique clothing items.
Shpock is a mobile marketplace for buying and selling a variety of items. To sell, download the app, list your items with photos and descriptions, and start selling. Shpock's user-friendly interface makes selling easy.
HEWI is a platform for buying and selling luxury fashion items. To sell, create an account, list your items, and set your prices. It's a great place to sell high-end clothes that are still in good condition.
Tips & Tricks For Selling Clothes Online
When you're looking to get cash for your clothes online, there are some simple rules to follow to ensure you get the best price. Secondhand clothes are just that: secondhand, but that doesn't need to mean shabby and crumpled.
Spruce them up and you'll be rewarded in the selling price. Here's how:
Photos – The single most important part of selling your clothes online for cash. You can see your clothes, the buyer can't, so take as many high quality photos as you need to to be able to show your item off at it's best. Zoom in on smaller details, buttons, stitching etc….and you'll get more interest, meaning more sales!
Description – Give a really detailed description. Be honest about the condition. If the size if the item isn't true, give measurements. It makes for a better experience for the buyer!
Feedback – Often overlooked by the seller but very much used by the buyer, no one wants to give their money to a seller who has been accused of selling low quality items, or refuses returns or is rude. Keep feedback 100% and buyers will be happy to buy from you.
First Impressions Count – Make sure your buyer's impressed from the moment they receive your parcel. Learn how to fold your items properly further up this post!
Second Hand Clothes Online
There's a HUGE market for second hand clothes in the UK and the site above are where you're really going to make the most money for your unwanted clothes.
However, if they've not worked for you, there are other places you can unload your secondhand clothes!
Selling Clothes By Weight
There are loads of cash for clothes companies around that will pay you up to £1 cash for your clothes, per kilo. If your clothes are not in a saleable state for eBay or another marketplace and you really cannot bring them into some sort of good, saleable condition, it might be worth looking into these companies.
Cash For Clothes £1 Per Kilo
I haven't any personal experience of using them myself, but some of the bigger ones are:
Recycling for Cash, Cash for clothes and Anglo Recycling.
Recycle Clothes For Cash
Not had much luck getting rid of your unwanted used clothes online? Thought about recycling your old clothes to get a bit of cash coming in?
There have been mixed reviews about them. From slow payment to not being paid for items as they weren't on a 'specified items' list, make sure you keep the collection receipt if you're thinking about using these sites. One of the biggest sites is here, although I've never used them, so can't vouch for them.
Perhaps try all the other ways to sell clothes online before trying this, as they pay a pretty dismal 50p per kilo.
Don't Forget About Charity Shops
An altogether more socially responsible way to clear out your old clothes, charity shops need a steady supply of clothes donated. If you've tried and failed to sell some of your clothes online, think about donating them to a charity shop.
Try not to just turn up with a huge bag of clothes, pop in and ask them if and what they're currently accepting as their storage is limited.
If all else fails…
If after ALL this, you're still stuck with a bag of clothes you no longer want, remember your local recycling centre has a clothes bank.
Good Luck!
Where Is The Best Place To Sell Clothes Online In The UK FAQs