* We sometimes use affiliate links, so we may receive a commission, at no cost to you, if you make a purchase through a link. Check our disclosure for more info.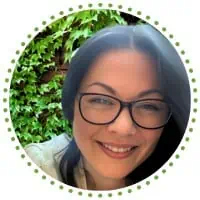 I'm Steph, mum of three! 👋
Here, I share practical insights on making (and saving!) money. With a knack for budgeting and a passion for financial freedom, I've picked up lots of tips & tricks along the way. And I can't wait to share them with you here!
The DailyMail Rewards program (also known as MyMail) is a unique rewards scheme run by the Daily Mail newspaper (and connected to Nectar points). It's designed to reward loyal readers with a variety of perks and prizes.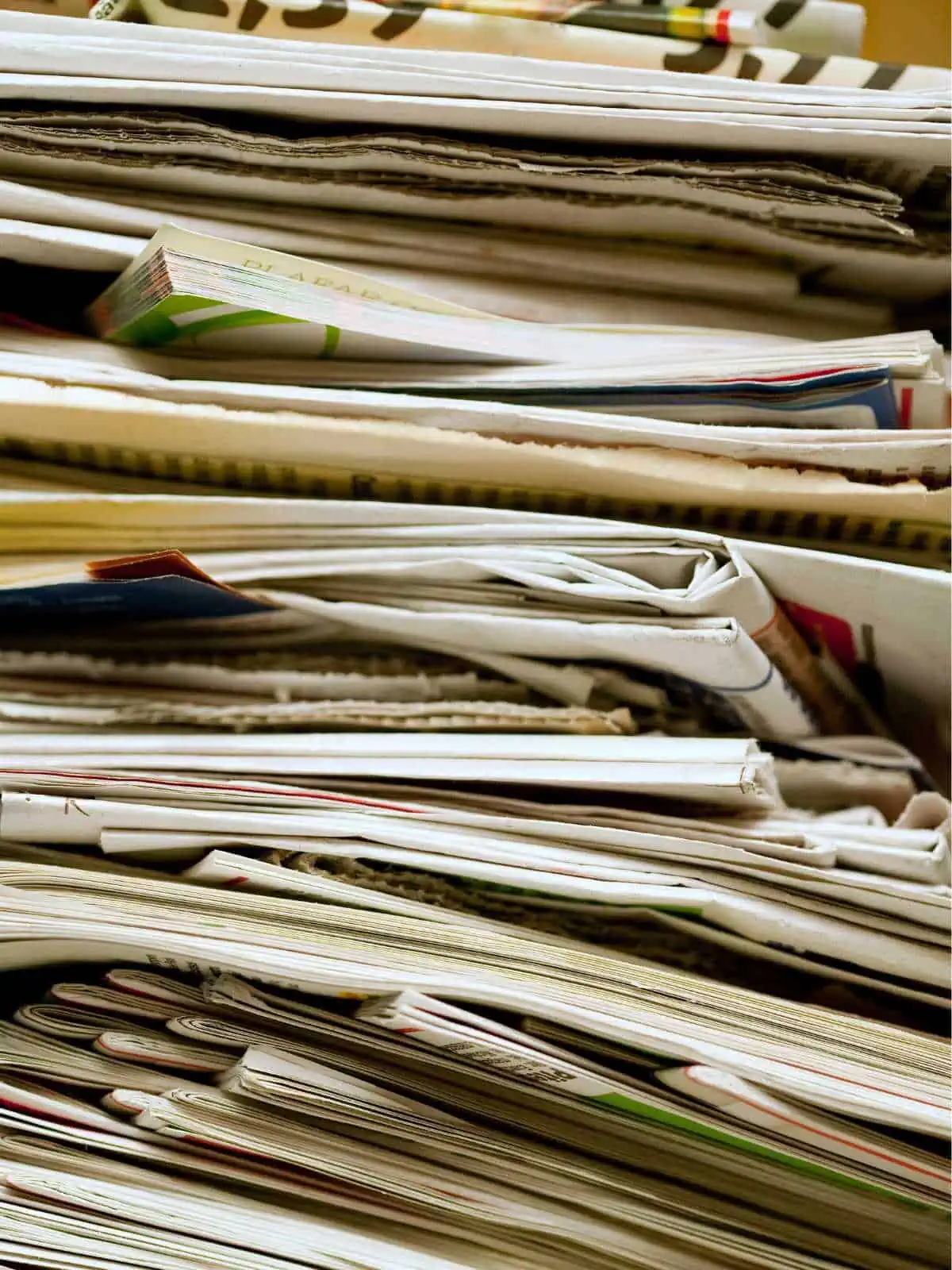 Daily Mail Rewards
By collecting unique numbers from the back of the Daily Mail and The Mail on Sunday, members can collect Nectar points, which can be redeemed for a range of rewards. From prize draws to exclusive offers, the DailyMail Rewards program offers a large number of goodies!
How to Join Daily Mail Rewards
Joining the DailyMail Rewards program is a straightforward process.
First, you'll need to create a MyMail account on the MyMail website. Once your account is set up, you can start collecting unique numbers from the Daily Mail and The Mail on Sunday.
Each unique number is worth Nectar points. You can enter these unique numbers on the MyMail website or via the MyMail app. The more unique numbers you collect, the more Nectar points you'll earn, and the more rewards you can redeem.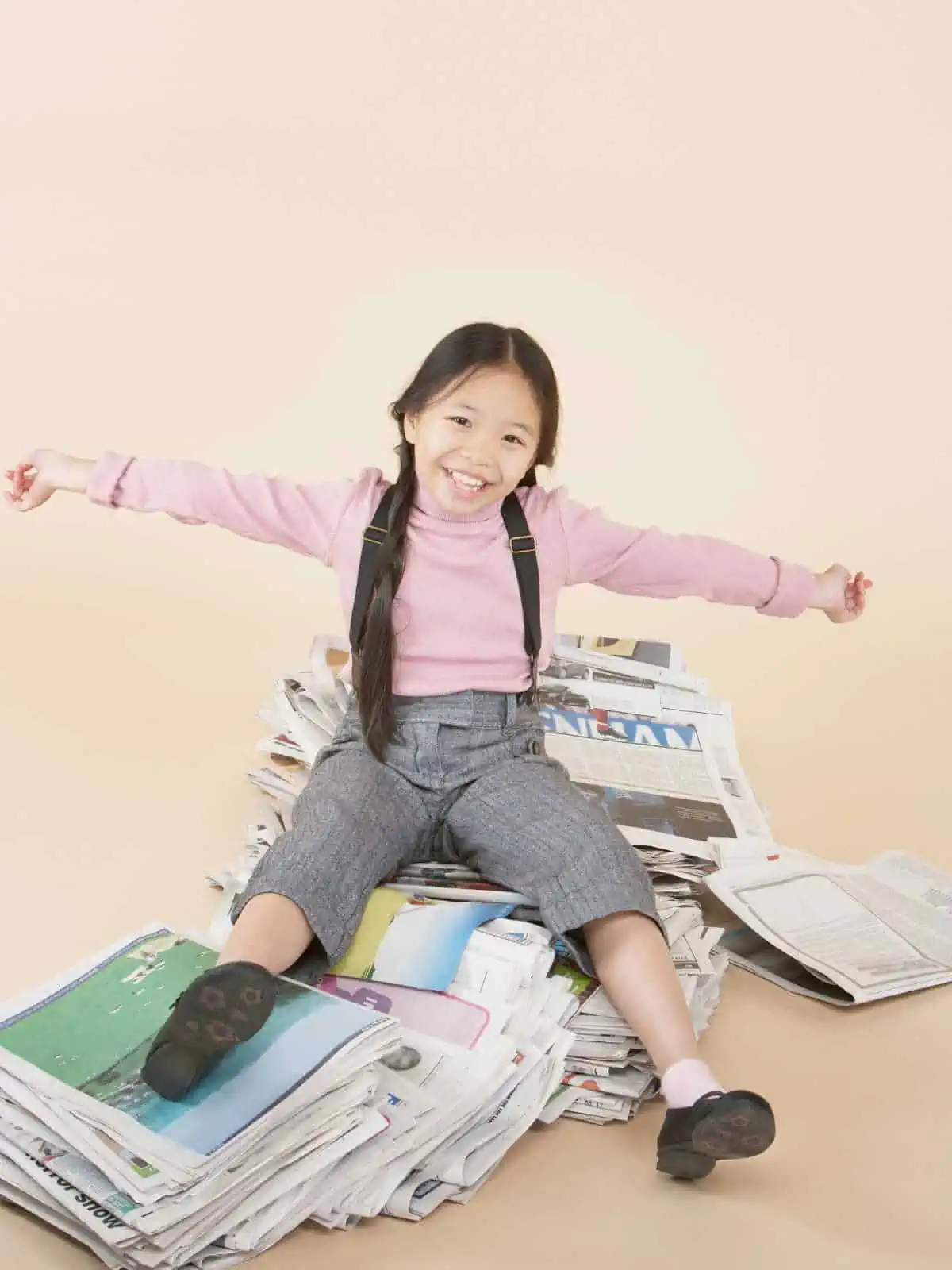 How To Get Your Daily Mail Nectar points
You still earn your Nectar points in all the usual places you have been, this is a way to earn extra points for reading a paper you perhaps buy anyway.
You need do nothing except buy the paper. There's no selling, no paying a subscription in order to join. You can claim 80 points every single day, including with The Mail on Sunday. 30 of these points are a bonus for collecting 5 out of 7 unique codes.
How to Maximise Your Rewards
Maximising your rewards with the DailyMail Rewards program is all about consistency and strategy.
Make sure to collect the unique numbers from the Daily Mail and The Mail on Sunday regularly and keep an eye out for special promotions or events that offer bonus Nectar points. Participate in the Spin to Win game for a chance to collect extra points.
And don't forget to redeem your Nectar points regularly to take advantage of the various rewards and offers.
Also see: Free Nectar Points Calculator, How to convert nectar points to eBay vouchers and Sainsbury's Toy Sale Dates.
MyMail Rewards
MyMail is free to sign up for. Simply follow these steps to start collecting points:
Visit the MyMail Website: Go to the MyMail website at www.mymail.co.uk.
Create a MyMail Account: Click on the Join MyMail or Sign In button. If you're a new user, you'll need to create a new account.
Enter Your Details: Fill in the registration form with your personal details such as your full name, email address, and postal code. You'll also need to create a password for your account.
Accept the Terms and Conditions: Read and accept the terms and conditions and privacy policy of the MyMail program.
Verify Your Email Address: After registering, you'll receive a verification email. Click on the link in the email to verify your account.
Link Your Nectar Card: If you have a Nectar card, link it to your MyMail account to start collecting Nectar points. If you don't have a Nectar card, you can apply for one on the Nectar website.
Start Collecting Unique Numbers: Buy the Daily Mail or The Mail on Sunday and look for the unique number printed on the back page. Enter this unique number on the MyMail website or app to start collecting Nectar points.
Redeem Your Points: Once you've collected enough Nectar points, you can redeem them for a variety of rewards on the MyMail website.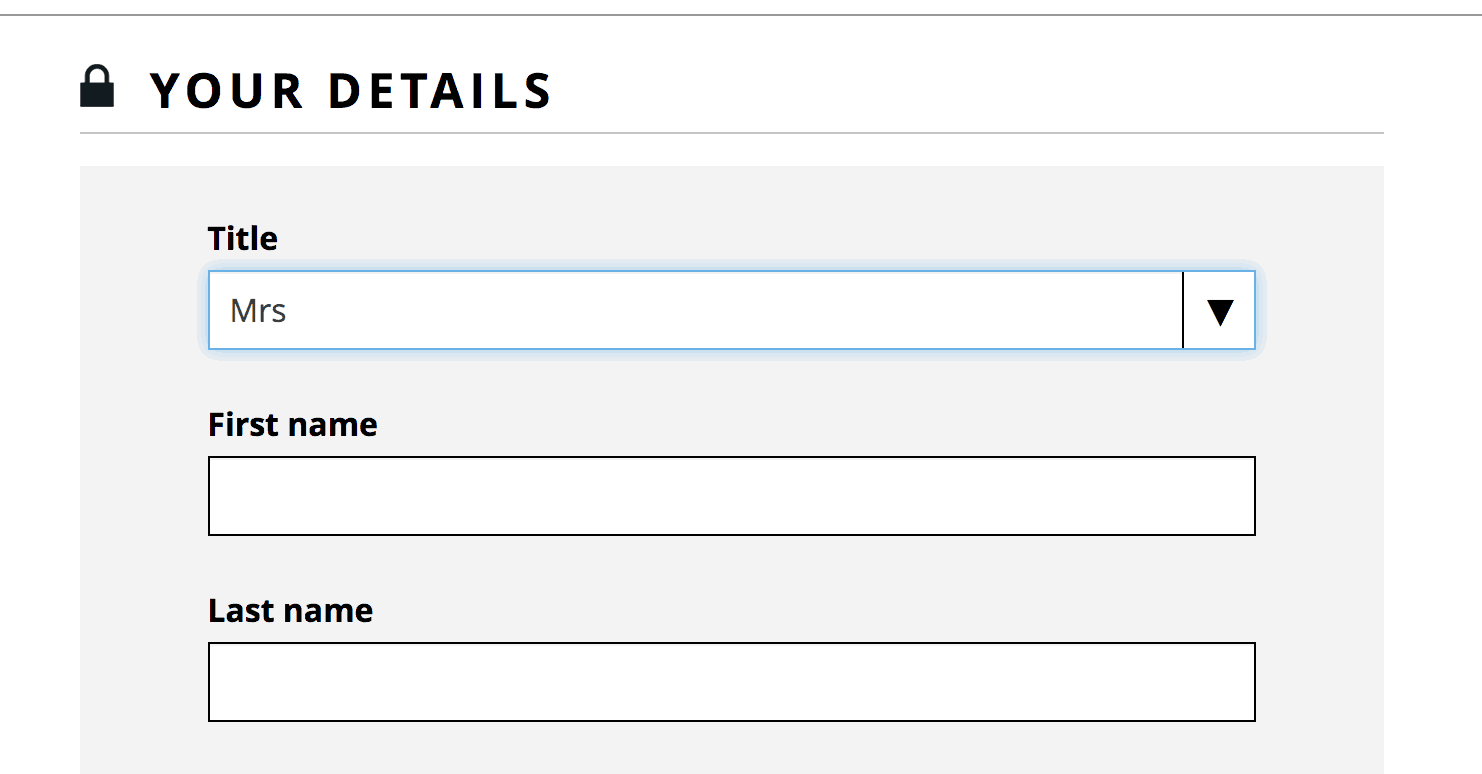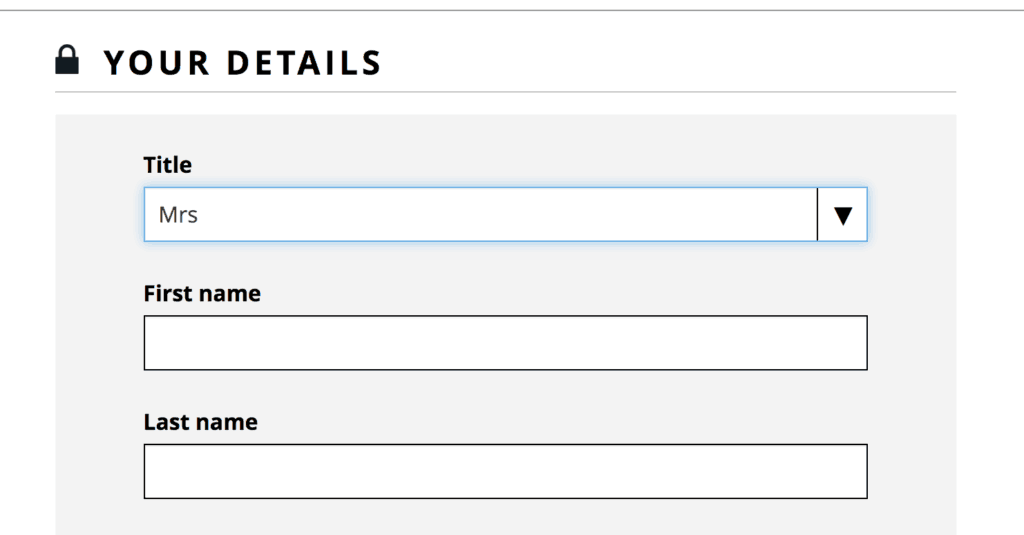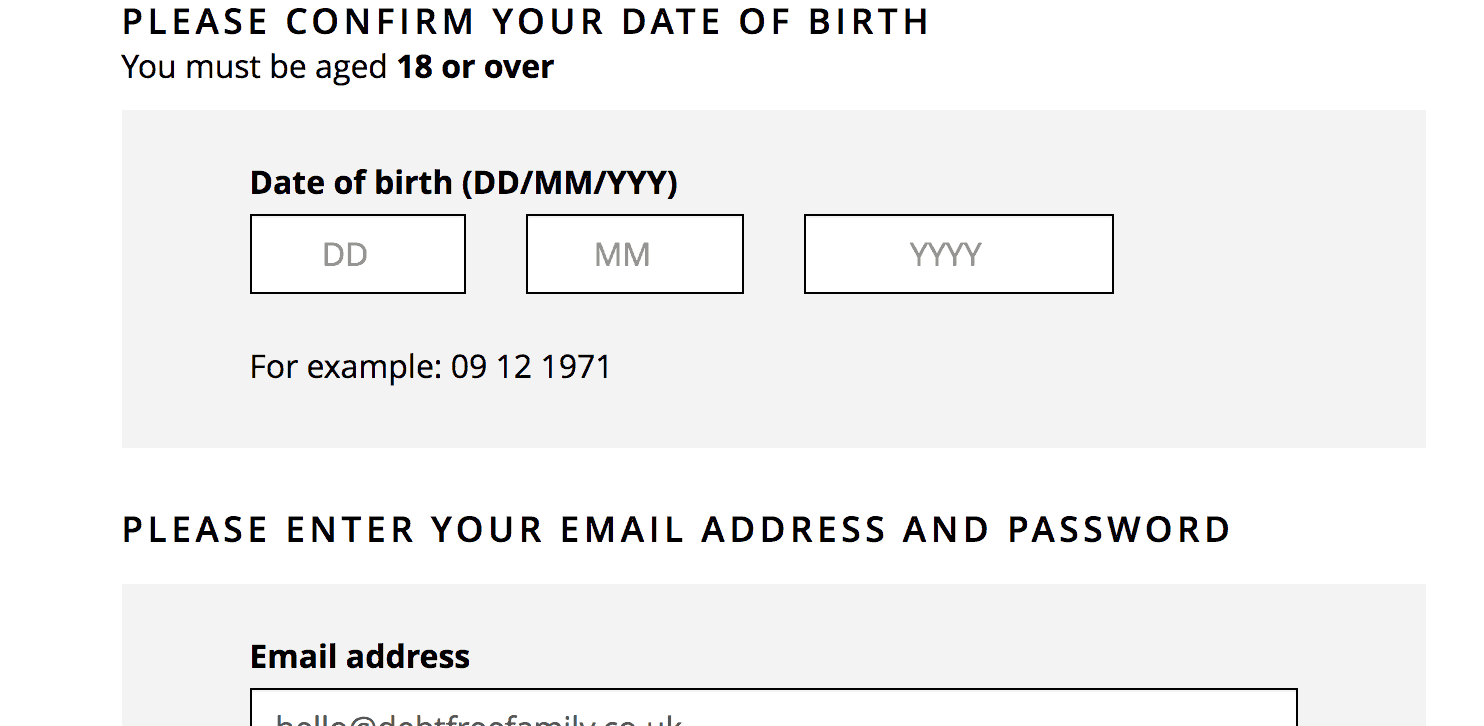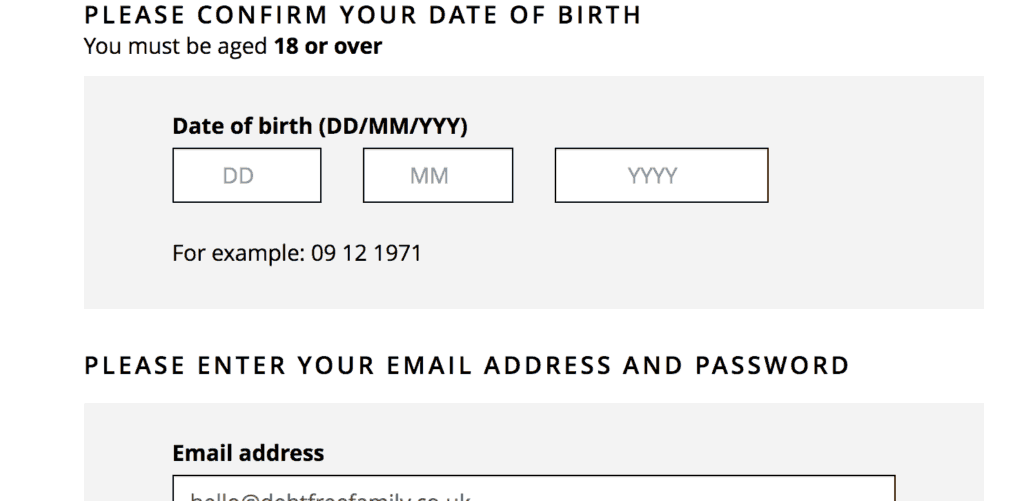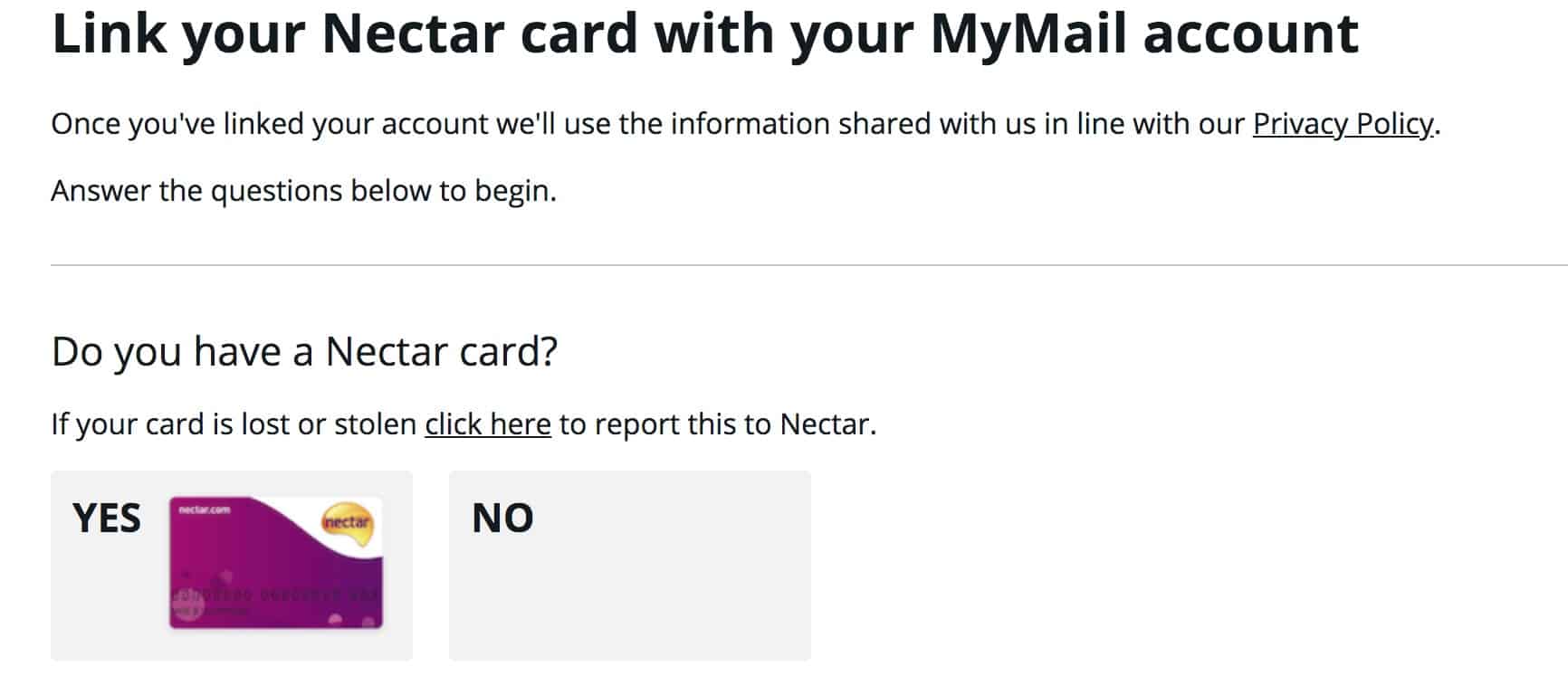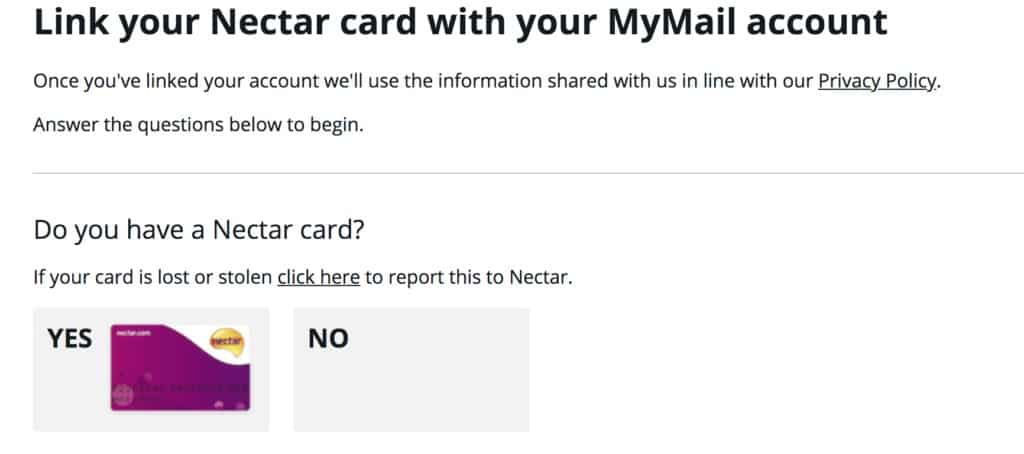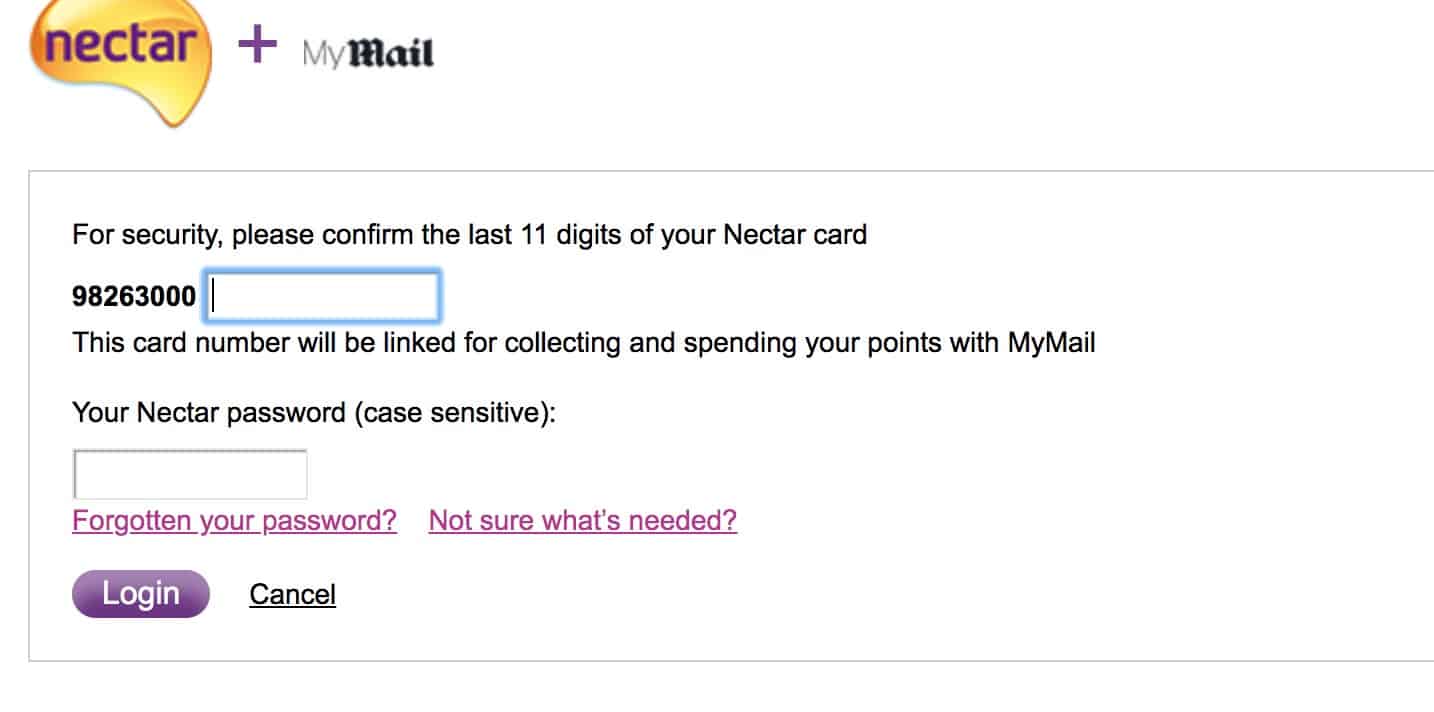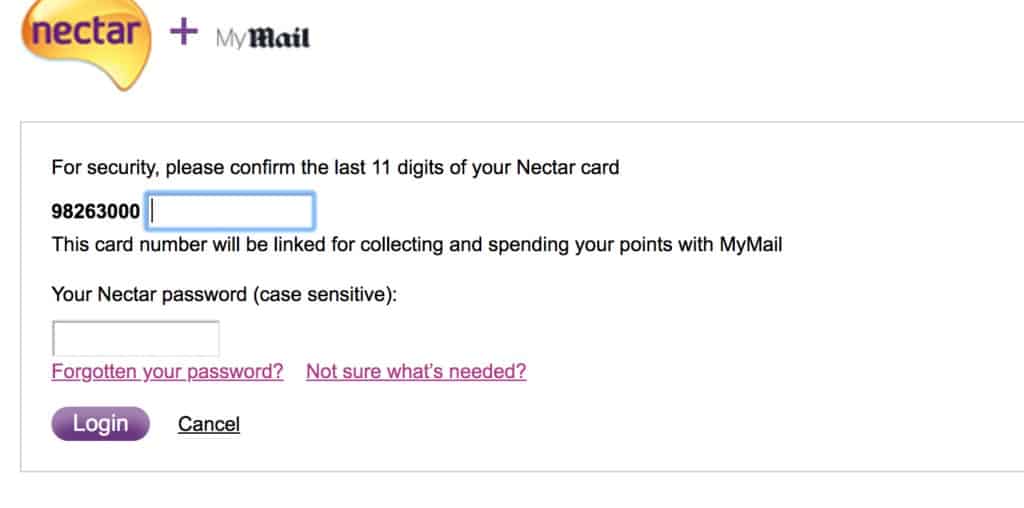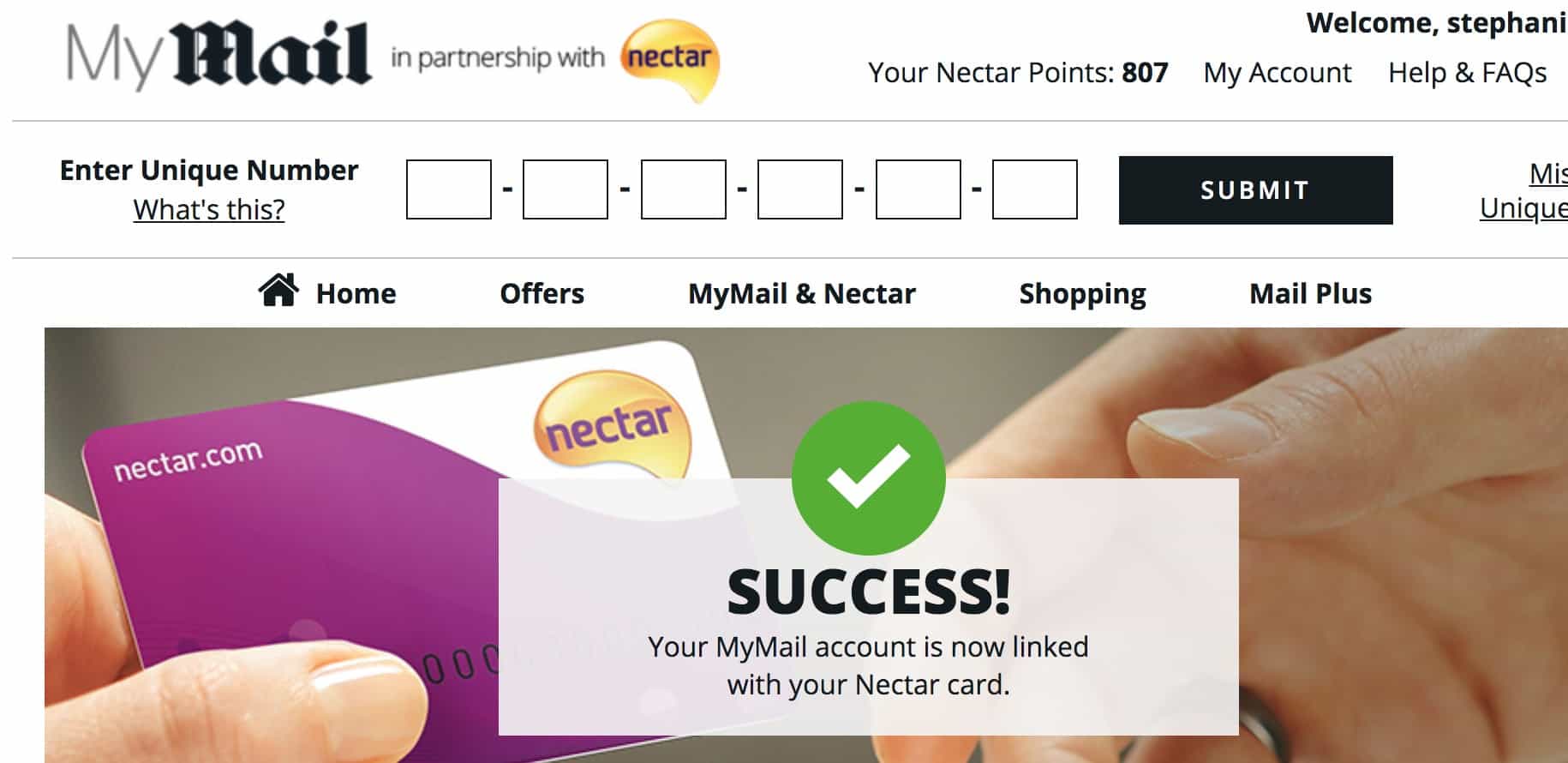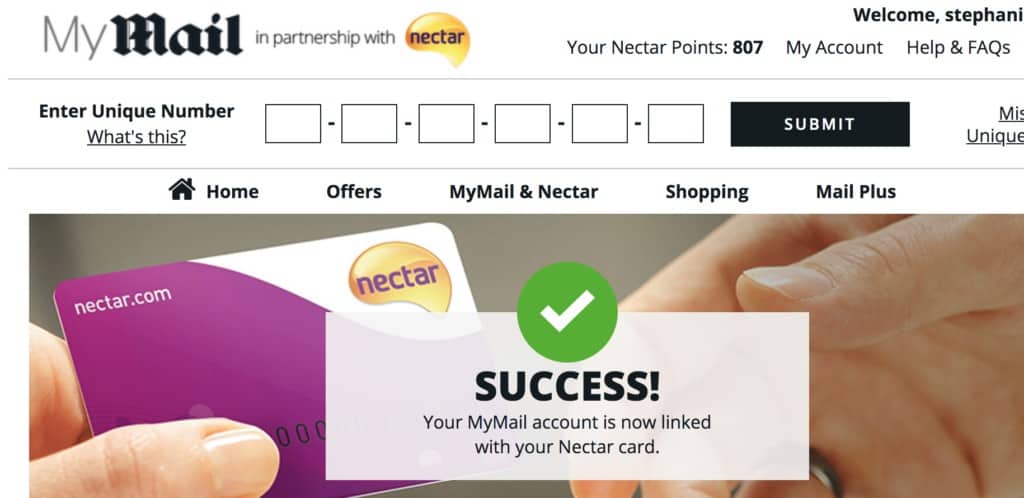 The Mail has made this process pretty straight forward, but there is a YouTube video further down you can watch if you need to.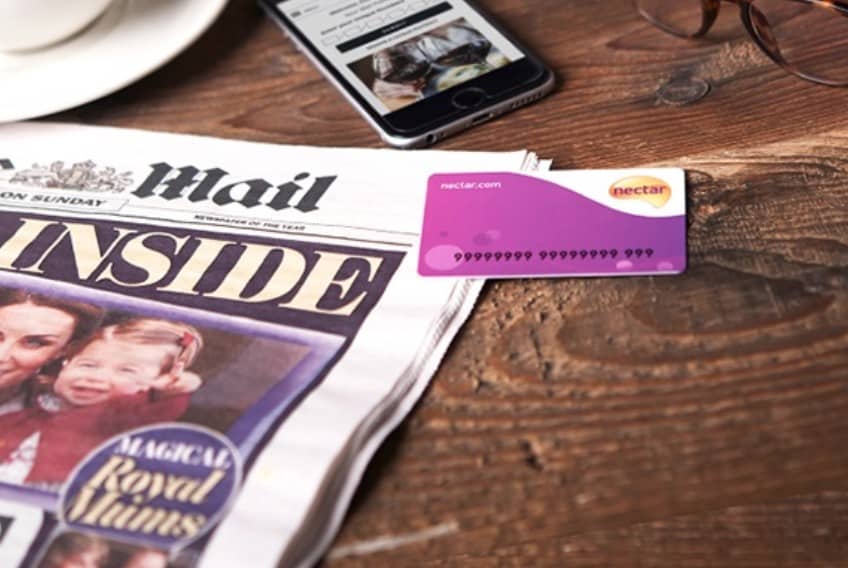 How Does The Daily Mail Rewards Club Work?
Every day, there is a unique number printed in every single copy of the paper. It looks like this:

The codes are 12 digits long, so don't try and add the 3 letters on the end, just the numbers as highlighted above!
Head over to the MyMail Rewards site and enter your code. The points are then added to your account. It can take up to 2 weeks for the points to appear on your statement, so don't worry if they're not showing straight away.
It's also handy to know that you have 3 days to add your codes before they expire, so if you can't get online the same day just copy the code and add it in when you can.
How Many Nectar Points Do I Get From Mail Rewards?
You can earn up to 80 Nectar points weekly. You get different amounts depending on the day, don't forget, you need to have collected 5 out of 7 papers to be awarded the 30 Nectar point bonus.
These are the daily points MyMail will award you:

Remember, it's possible to double your Nectar points during the Sainsbury's Nectar double up, so you can make them stretch even further.
Where Are The MyMail Rewards Unique Numbers?
You'll find the numbers on the back of the newspaper. They're headed 'Enter Unique Numbers at www.dailymail.co.uk My Mail in partnership with nectar'. You'll see them right at the bottom, back page.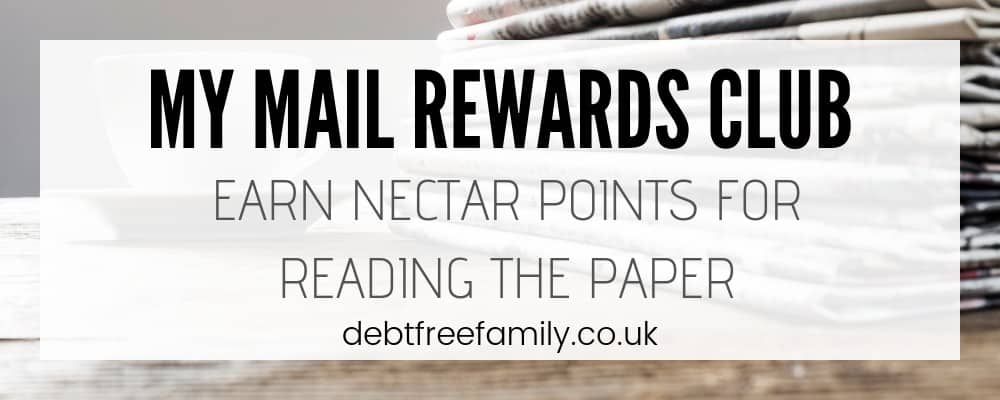 Still Can't find Your Mail Rewards Unique Number?
In your Mail Rewards club account, you can claim the numbers that are missing, or you can't read from the paper.
You have until midnight, four days after the paper publication date to claim the points. You can claim your missing points here, and it'll take you to the Mail Rewards page like this one below.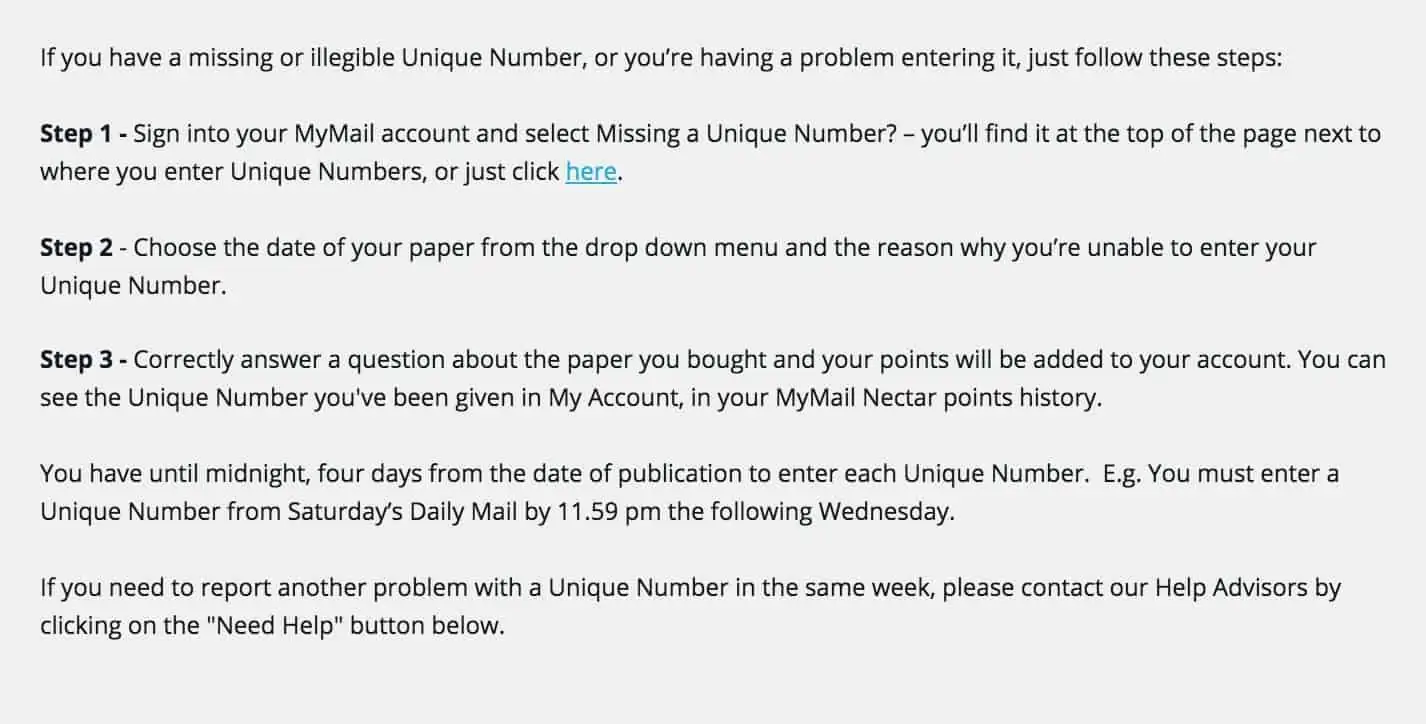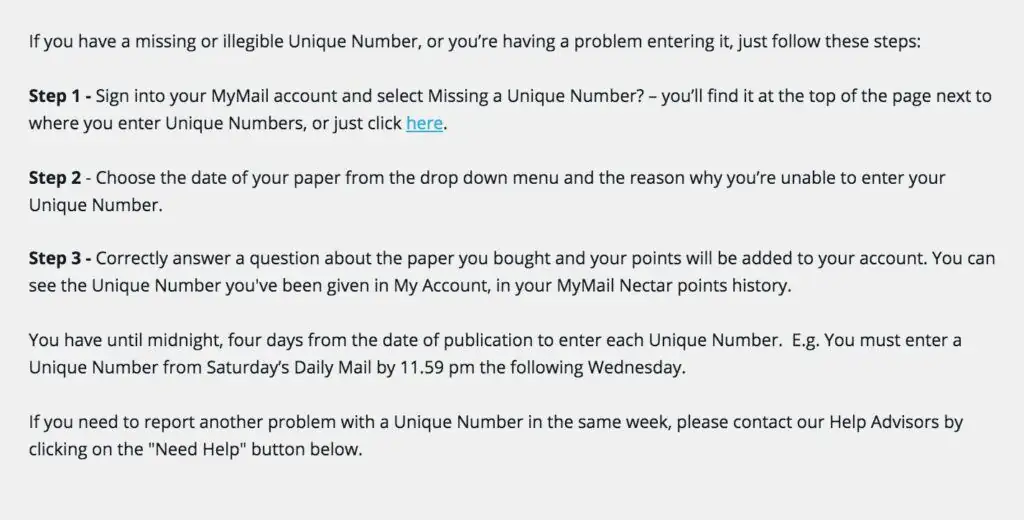 Are Daily Mail Club Rewards Really Worth Collecting?
If you read the Daily Mail anyway or work somewhere that buys daily papers, then yes, these rewards are very much worth collecting.
80 points a week is a whopping 4,160 points, redeemable in cash at just over £20. It's not life changing, no, but if you've got access to the unique codes, it takes seconds to put the codes in and it's a free £20.
I've generally found that Nectar points add up fairly fast, especially when you're collecting them in other places. It might be useful to know that you can also collect Nectar points in these places as well:
eBay – Link your card and forget about it. Every time you buy something, points will be added to your Nectar account
ASOS – Got teens obsessed with ASOS? Link your card and get a little back in Nectar points!
Next – Double points if you're a Next shopper
Sky Mobile – Earn Nectar points on your phone bill. I've recently been switching our phone contracts to Sky, collecting Nectar points is a nice bonus for a bill we pay anyway!
There are actually a whole load of places you can collect Nectar points, some of which really surprised me! There's a link to them here, so while you've got your Nectar card out, it might be worth you making sure you're not missing out on any other places that offer points just for being a customer.
Nectar often has offers that boost your Nectar balance so you might be able to get more for your points when you redeem them against a non-cash reward. Check Nectars site for updated offers.

Are There Any Other Benefits To The MailRewards Club?
It's not only Nectar points the Mail Rewards Club offers, in fact, the club existed long before they joined forces with Nectar. Mail rewards has a few other things you might be interested to know about.
These are just a couple:
£1000 daily giveaway – Everyday during the summer the Mail is giving away £1000, all you have to do to enter is out your unique number in and you'll automatically be entered into the prize draw
FREE entry – The Mail is giving away a rather incredible 4 month cruise. Long shot? Perhaps, but someones got to win!
Mail Shopping
The MailRewards Club has its own shop, selling everything from financial products to clothes and gardening products to food and wine hampers.
Many of the tings they sell have been featured in their newspaper, so if you've seen something that's caught your eye, you'll likely be able to find it in the paper.
As always though, make sure you're not able to find what you want to buy cheaper elsewhere. They do say they offer members exclusive prices, but best to check that for yourself!
Mail Rewards FAQs
Help! My Mail's missing the unique numbers
Right next to the place you add the unique numbers, you'll find a link saying 'Missing unique number?'. Click on this link, answer a couple of questions about the news, and you'll be given the points.
I can't connect my Nectar card to my MyMail Rewards account
This is an issue for Nectar. You can contact them on 0344 811 0811.
I can't redeem an offer on MyRewards
To trouble shoot this, go through these common issues to make sure you're not overlooking something:
Not enough Nectar points – If you can't see a redeem button, you probably don't have enough Nectar points for your reward.
Nectar card not linked – Check your Nectar card is linked to your Mail rewards account. Your Nectar card needs to be linked to MyMail Rewards to collect points. If it's not, link your card.
Get in touch – Need to contact MyMail? If you've tried everything and your mail rewards account is still not working as it should, get hold of MyMail here.
Recent posts