✅ How to save money on baby items
* We sometimes use affiliate links, so we may receive a commission, at no cost to you, if you make a purchase through a link. Check our disclosure for more info.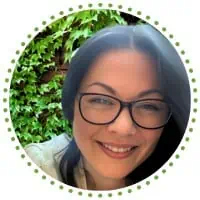 I'm Steph, mum of three! 👋
Here, I share practical insights on making (and saving!) money. With a knack for budgeting and a passion for financial freedom, I've picked up lots of tips & tricks along the way. And I can't wait to share them with you here!
If you're looking for how to save money on baby items, we've got ideas here to make sure you can get the baby items you need, for less money.
Whilst bringing a new baby home is unquestionably one of life's greatest moments, it's also one of the most expensive.
The 'Cost of a child' report estimates that raising a child to age 18 costs a whopping £185,000 for single parents and £151,000 for a couple. The first year alone can cost over £11,000 according to some studies with the first month costing us £500.
So knowing all this, saving money on baby items is a great idea. There's many baby items you can get far cheaper than the advertised price: we'll show you how.

✅ Save money on baby items
These are some of the best ways to save money on baby items:
Buy in sales
Retailers hold sales throughout the year at certain times, so it makes sense to plan ahead and know when these are so you can save some cash.
Nearly all the baby items you'll need will go into the sale at some point. The most popular sale on baby items is the Asda baby event sale, it's held around 4 times a year and has masses of baby items on sale.
It's a super popular sale, and discounts everything from nursery furniture to nappies to travel equipment.
Asda prices tend to be reasonable anyway, so when they're discounted they're really good value. Simple baby-grows and other basic baby clothes can be had for a few pounds, so this is one sale you don't want to miss.
The other sale that's great for baby clothes is the Next sale, they're a little more expensive than those found in the Asda baby event sale but still really reasonable, so worth checking out.
If there's a baby item you've set your heart on at a particular store, phone and ask if they're planning a sale. Many times, they'll be able to give you a date, or at least a rough idea of when their sales start.
Failing that, put your item into PriceRunner and see where you can buy nit for the lowest price. You can then check if your local stockist (if it's not the cheapest) will price match. Often retailers want the sale and are prepared to discount products.
John Lewis offers a price match and they stock many brands, so you could get it locally for the lower price.
Buy second hand
There are some baby items you should never buy second hand.
Car seats, in case they've been damaged previously, should never be bought secondhand. Likewise secondhand cot mattresses may not meet the safety requirements they need to, so these need to be bought new.
However, there are loads of things that are fine to buy second hand.
Clothes, prams and buggies, nursery furniture and toys can all be bought far cheaper secondhand than they can new, and especially in the case of clothes, babies grow so fast the clothes you'll get are almost brand new.
Check local pages like Facebook marketplace for bigger items you might need to collect, or eBay has a huge selection of baby items for a fraction of the price they'd cost you new.
It's also well worth checking on FreeCycle for free items people are looking to get rid of. Many people just want to be rid of their old stuff to free up space and if you can collect them quickly, they're happy to give them away for free.
Borrow from friends
Often you'll have friends who're having babies around the same sort of time as you are and if they're a step ahead of you, ask if they've got anything you can borrow.
Baby items like Moses baskets for the very early days are used for such a short period of time and often end up in the attic. The liner for these can be bought alone and saves you the cost of the actual basket.
Maternity clothes are also often passed around between friends at different stages of pregnancy, they're expensive to buy new and borrowing them saves the cost of having to buy a whole new wardrobe.
Ask around your friends before you buy anything and make a list of baby items you can borrow so you can cross them off your shopping list.
Buy what you need
During my last pregnancy, I bought a whole load of baby clothes for my son to wear in his first few weeks at home. He never wore them: he was far bigger than his sisters were and simply didn't fit into them :)
We were so busy that they never got returned, so they were money down the drain.
Buy only what you need straight away. It's tempting to stock up on baby items whilst you're pregnant, but it costs money and if you're trying to spend as little as possible, you really only need to buy with you need straight away.
Sure, make sure you've got enough to get you through those first few weeks, but after that, delegate the task of re-stocking to someone else. Plus, doing it this way will mean you know for sure what you need…no more wrong buys!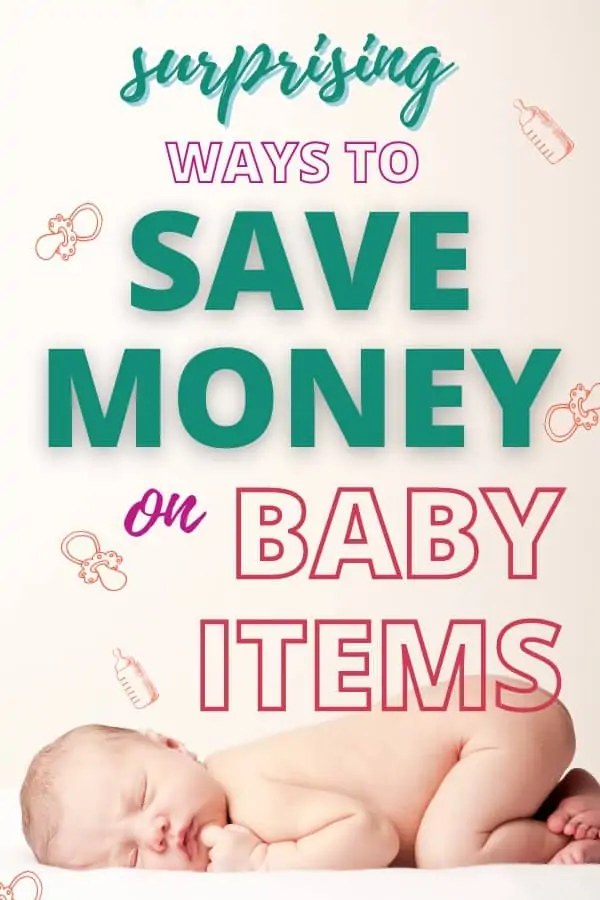 Buy multi use items
Some baby items serve two purpose and you can save money that way. This lovely wooden high chair takes your baby from their first taste of food right up until they literally can't fit in it anymore. You chair has removable parts you take away as your child grows.
Car seats are another item that can 'grow' with your child. Gone are the days of having to buy a different car seat for every baby and child stage, now you can buy one car seat like this one and have it last 12 years. That's impressive!
When you're about to spend any money on a baby item, ask yourself if your baby will need the product to adapt as they grow and if they will, is there a multi purpose version.
Keep a spare 'baby change kit' in your car
Keeping a spare baby kit in your car has saved a lot of money on having to buy emergency baby items when we've been out and found ourselves without something we needed.
Baby wipes, nappies, bottles, spare clothes (two sets) and a blanket will save you having to dash into the nearest shop when your babies been sick and you've no change of clothes.
✅ How can I get discounts on baby stuff?
When you register as pregnant with your GP, you're able to collect a free bag of goodies from Bounty or Emma's Diary.
These bags contain free samples of baby and mum items that the companies are hoping you'll love and then become a customer. They also come with discount codes for you to buy the item.
The products these bags promote are paid for by brands and these are more expensive because they're brands, but if the discount's good, you can just buy one with the discount and then switch to a cheaper make.
Once your buba is born, you'll then get a Bounty New Born pack (they'll bring this round to you in the hospital) which again, has got lots of samples for you to try and discount vouchers for you to buy the product.
Make sure when you're using these vouchers that the price you pay with this discount is actually cheaper than some own brand versions. Sometimes, the own brand versions still come out cheaper!
✅ What should I budget for when having a baby?
Budgeting when you're having a baby is essential if you're watching the pennies. At a time when you're potentially looking at reduced income after your baby's born, budgeting is all the more important.
You're going to need to factor in all your new expenses to your usual budget, so nappies, baby formula if you're not breastfeeding, extra energy costs as your washing loads are going to increase (dramatically….!).
After you've made it through your first month with your new baby, you'll be in a much better position to see where your costs have increased and by how much.
We've got a whole post on how to budget for your family you can have a read through and either add to your budget if you've got one set up or get one done if you're new to budgeting.
✅ Who gives free baby boxes UK?
YourBabyClub will send you out a free box of samples when you've had a baby. It's 100% free and paid for by the companies offering the samples in the hope you'll become a customer.
If you've got a Boots Advantage card in the UK you can sign up for Boots Parenting Club. You'll get extra Advantage card points on baby items, special offers sent through to you and free gifts when your baby reaches milestones.
Related posts