✅ DIY Birthday Decorations
Fancy making your own DIY birthday decorations? If you're having a party not only is it cheaper, but it's way more personal to make DIY birthday decorations.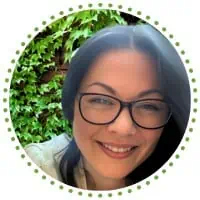 I'm Steph, mum of three! 👋
Here, I share practical insights on making (and saving!) money. With a knack for budgeting and a passion for financial freedom, I've picked up lots of tips & tricks along the way. And I can't wait to share them with you here!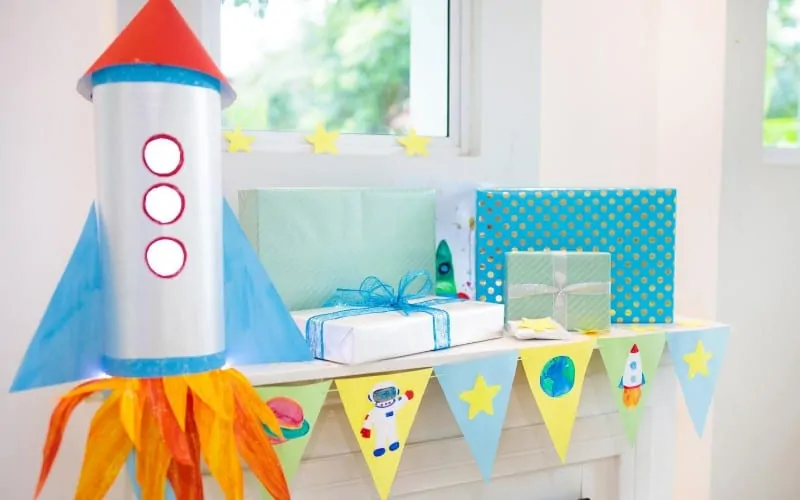 Get the kids to help you out…it'll keep them amused and save you money :)
DIY party decor doesn't have to cost a fortune.
Homemade birthday decoration ideas for kids parties can be made ahead and look amazing. We've got lots of ideas for party decorations to make at home, and the kids can help!
✅ Homemade birthday decoration ideas for kids
Kids party costs can really add up. Having 3 kids in our family and a host of cousins means there's always some sort of party celebration on the horizon. Which is amazing and fun…and expensive.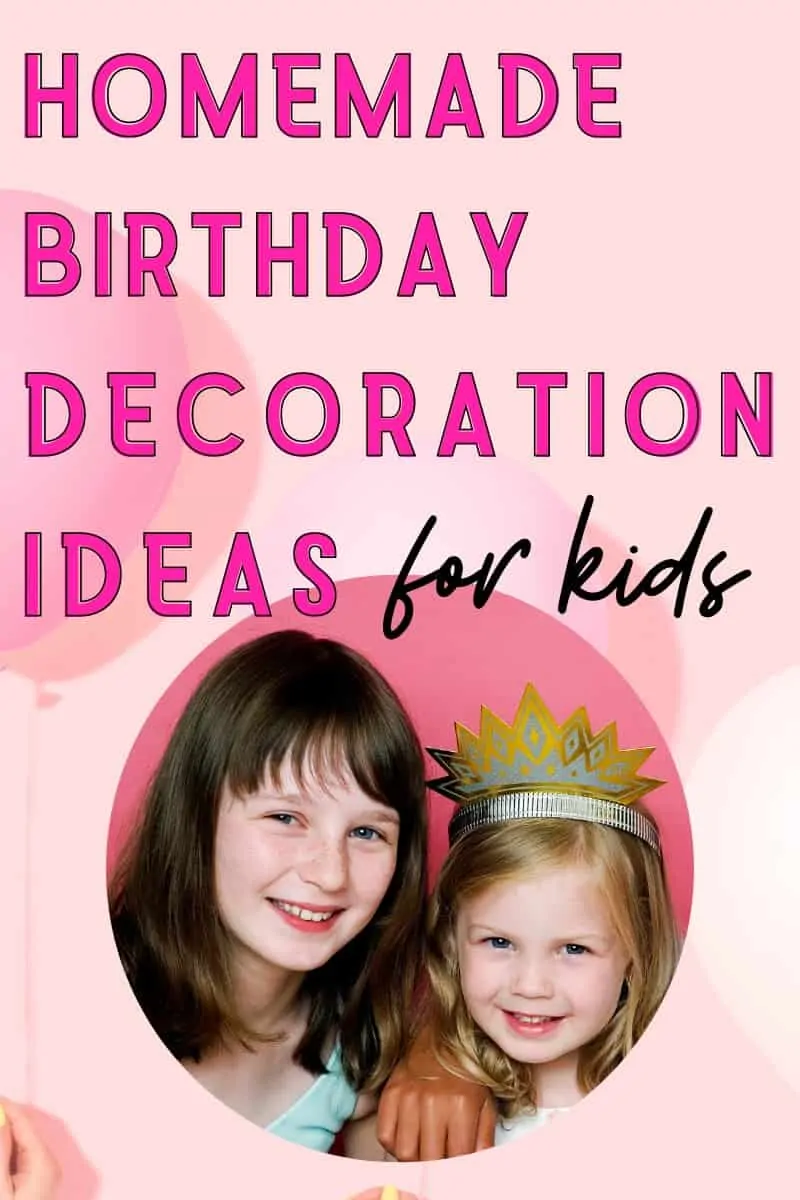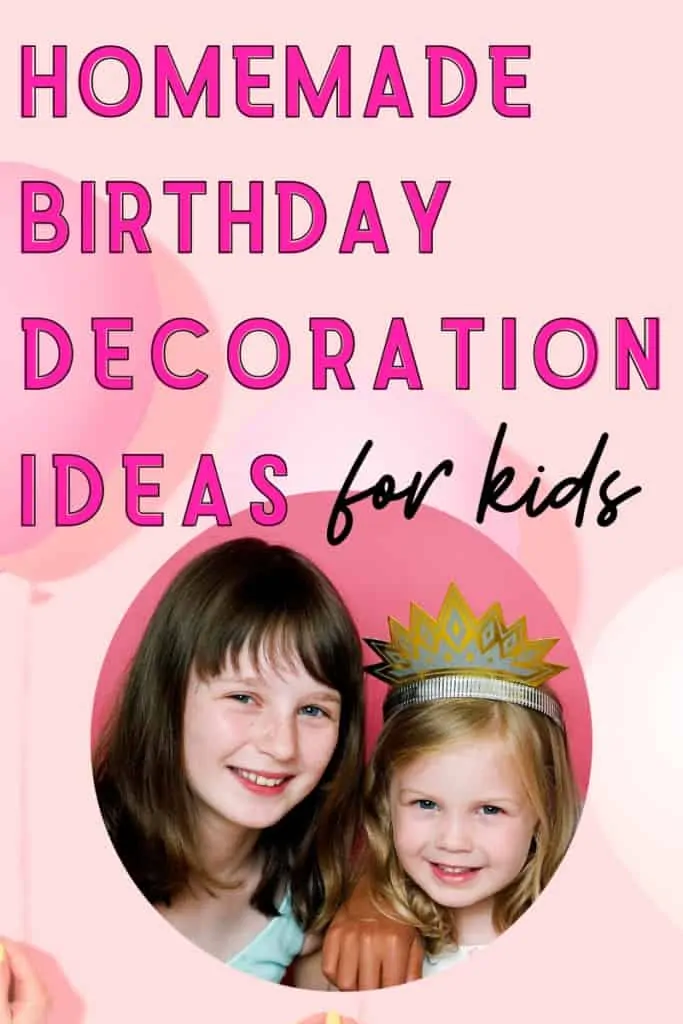 So how to lower the costs? Homemade party decorations you can easily put together, get the kids to help out with and in some cases, pack away again carefully afterwards for the next celebration!
Some of the best homemade party decoration ideas are:
Tissue paper pompoms
Glitter balloons
Polka dot streamers
Tissue paper balloon tails
Glitter balloons
Balloon arch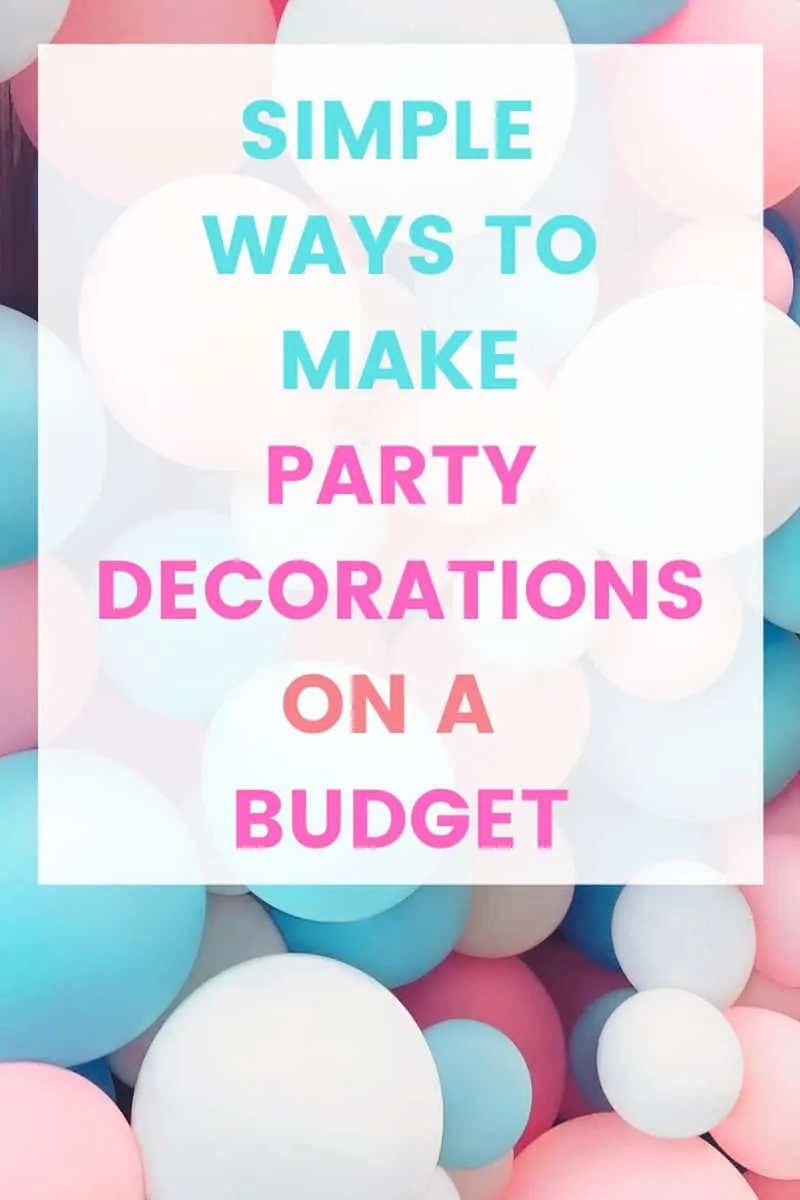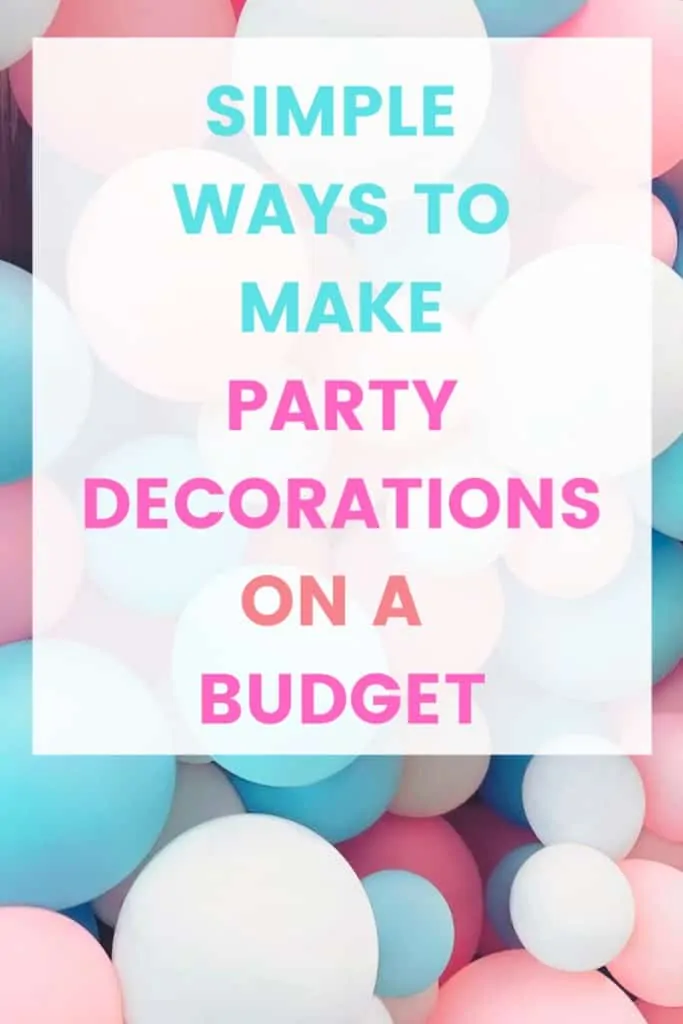 ✅ Party decoration ideas
Easy homemade glitter balloons
Glitter balloons have become really popular over the last few years, but they can be really expensive to buy ready made.
Luckily, they're simple to make and you'd never know the difference between the homemade version and the store bought ones. Confetti balloons are a take on the glitter balloon. Popular at weddings, confetti balloons will release their confetti cargo on popping….making them not only great for weddings, but a whole heap of fun at kids parties as well! Just make sure the vacuum's handy :)
Glitter/Confetti balloons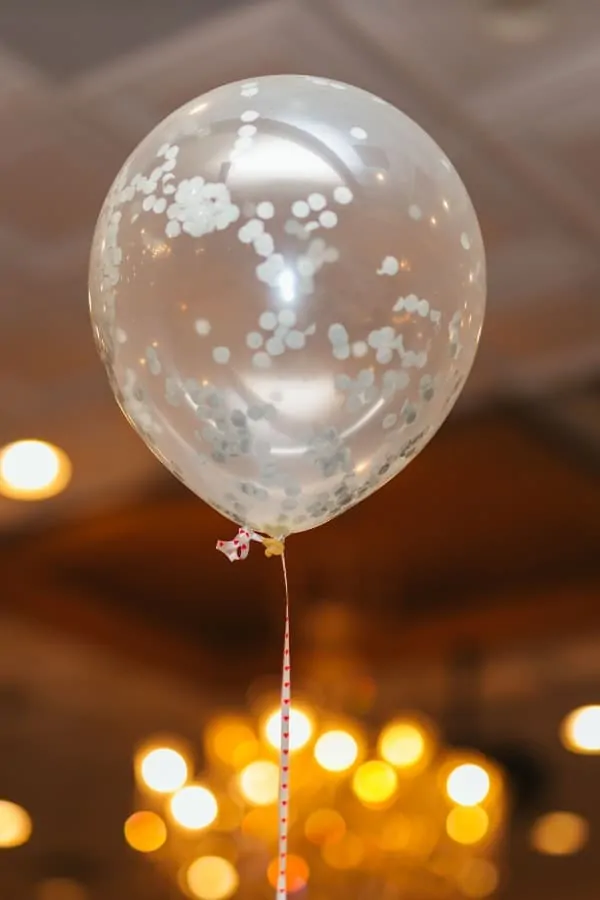 Glitter balloons are super easy to make:
What you need:
How to make glitter balloons
Firstly, you need to get the glitter or confetti inside your balloon. The easiest way I've found to do this? With a small funnel like this one. Push the funnel quite far down into the balloon so the glitter or confetti goes right the the bottom of the balloon. You don't need loads of glitter or confetti. Try doing one balloon first so you know how much you want to use
Take the Hi Float and using the pump, squirt a small amount into the balloon. Massage this inside the balloon so the whole balloon (inside!) gets coated in Hi Float. This makes the glitter or confetti stick to the inside of the balloon.
Blow up your balloon. Either using helium or air
Tie each balloon with a ribbon
FOR CONFETTI BALLOONS – if you want to have your confetti balloons hung up, follow the instructions above. If you want the confetti to fall when the ballon is popped, simply don't use the Hi Float!
TIP/ These make amazing take home gifts for your party guests.
Homemade party balloon arch
This homemade ballon arch from The house that Lars built is insane. Really, it's brilliant and not as hard as the result looks!
There are so many places you could use this balloon arch. They take sometime to get the hang of so I'd suggest making a (mini) trial version before your celebration.
That said, they're messy, and that's part of their charm.
Colour schemes? I love to pick a strong main colour, then add two other softer colours. So You might pick a turquoise for the strong colour, then a pale turquoise and baby pink to complement it. I've also intertwined ribbon in these, as well as the flowers that the tutorial shows.
What do you need to make a balloon arch?
A multi pack of balloons like these will make a good start. There's 1000 of them in the pack, and you can blow them up to varying sizes for a little variation
These glue dots help to hold the add on balloons and keep it all together
A nylon fishing line like like this is easy to work with and is pretty invisible when the balloons are all tied to it
Homemade tissue paper party decorations
Tissue paper pompoms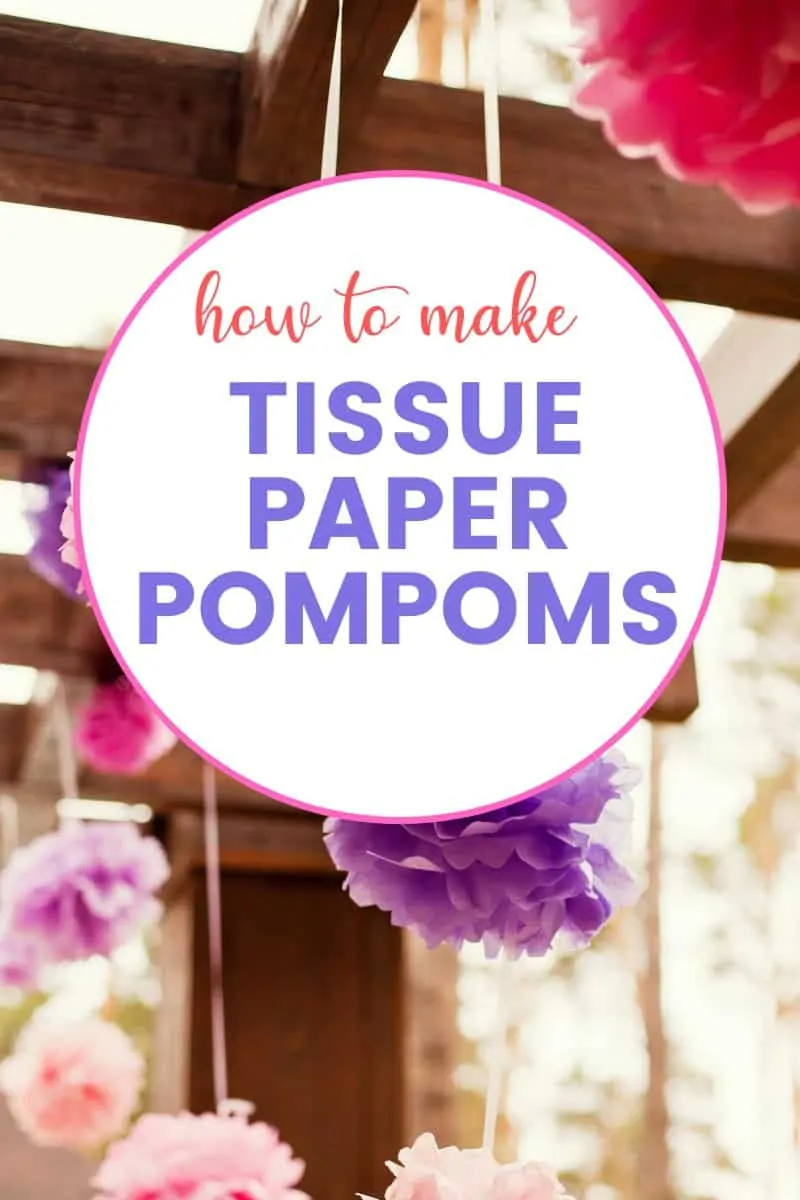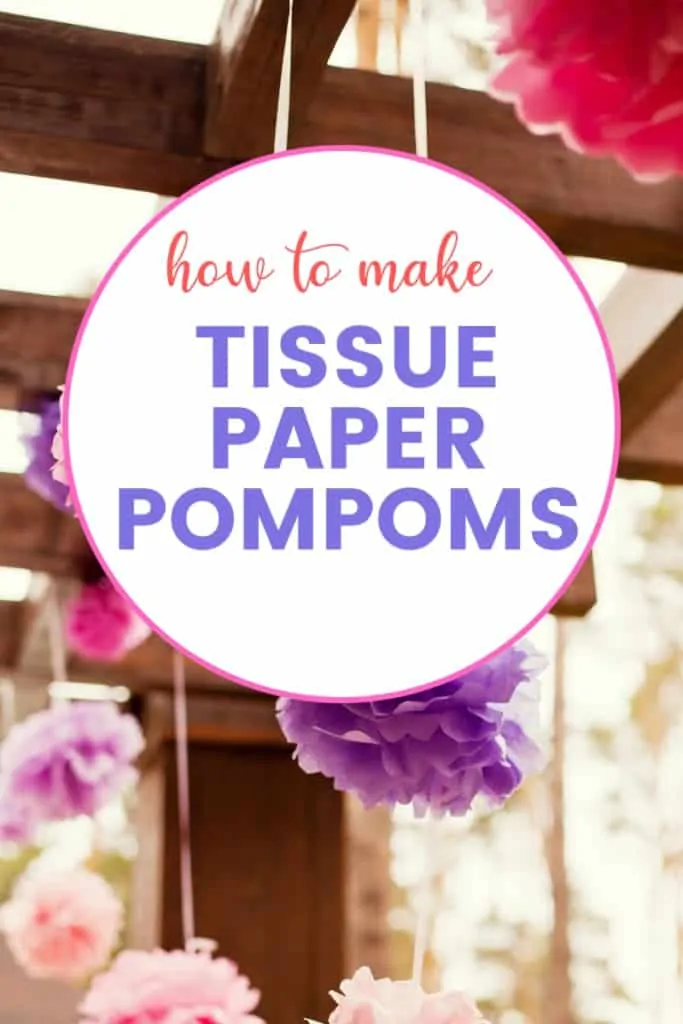 Tissue paper pompoms have been around forever. They're simple, easy to make and look amazing. You can pick the tissue paper to suit your colour scheme, from shades of unicorn to mermaid turquoises.
If you've not got the time but love the idea of paper pompoms (I hear you!) you might like these cheap (ready made!) paper pompoms
!
Debbie from One Little Project has a good tutorial on making these PomPoms for a party.
Tissue paper flower garland
In much the same way you'd make the tissue paper flowers above, you can make a super pretty garland at home, easily and quickly for your celebration party.
You'll need to make them a little smaller than you might make the pompoms, and there'll need to be more of them.
Once you've chosen you're colour scheme and made the flowers, string them together (we use cotton) until you've got the length you need.
Then…simply hang them.
Tissue paper pinwheel fans
Pinwheels have been popular for generations, dating back to 1919 with the original pinwheel design starting life in Boston, USA.
It's been modernised a little since then (although not much!) and they're now popular to hand-make at home for parties.
Pinwheels made from tissue paper are delicate and pretty. They're not going to last for parties to come but that's okay. They're dead simple to make and make a minute or so each once you've done a few.
If you're short of time, these pretty pinwheels
are an pretty good alternative that take…no time at all!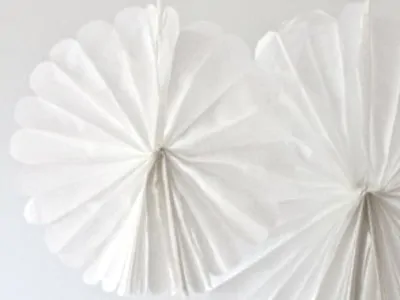 We followed Whimsical Wonderland Weddings tutorial here and they turned out great.
Tissue paper balloon tails
Sometimes called balloon tassels, these sweet decorations are simple, cheap and super easy to make. Match up your colour scheme, sit down for 30 minutes and you'll have a pretty bunch of balloons, complete with tails!
Kristi Murphy has a tutorial here, walking you through the steps to creating these balloon tassels.
Polkadot streamers
I'd not seen these before I came across MeaningfulMama's post on making them. They're awesome!
These are so sweet, and even better, super simple to make!
All you need is a circle paper puncher
like this one. You could cut these by hand….it'll take forever though, but if you've got the time, you can do it of course.
After you've got as many as you need, get the sewing machine out and simply run them together, as Meaningful Mama shows us ion the tutorial.
Voila….how cool are these!
Related posts