Craft business ideas – Crafts to make and sell
Thinking of making and selling crafts?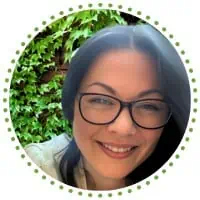 I'm Steph, mum of three! 👋
Here, I share practical insights on making (and saving!) money. With a knack for budgeting and a passion for financial freedom, I've picked up lots of tips & tricks along the way. And I can't wait to share them with you here!
A third of us in the UK are thinking or about to start a home business. We've got some great ideas here to get your home craft business started!
How to make candles to sell at home
How to make digital products
Enamel pins
Art & prints
Handmade jewellery
Stationery
Soap
Furniture up-cycler
Selling stickers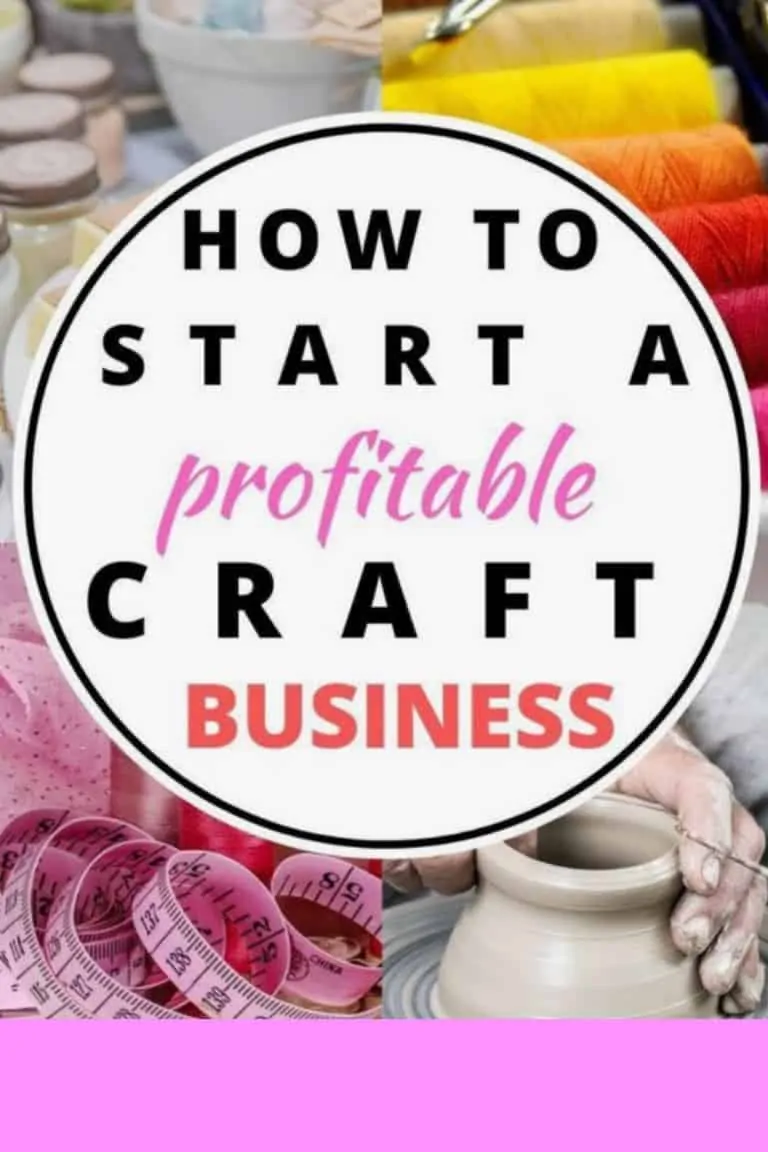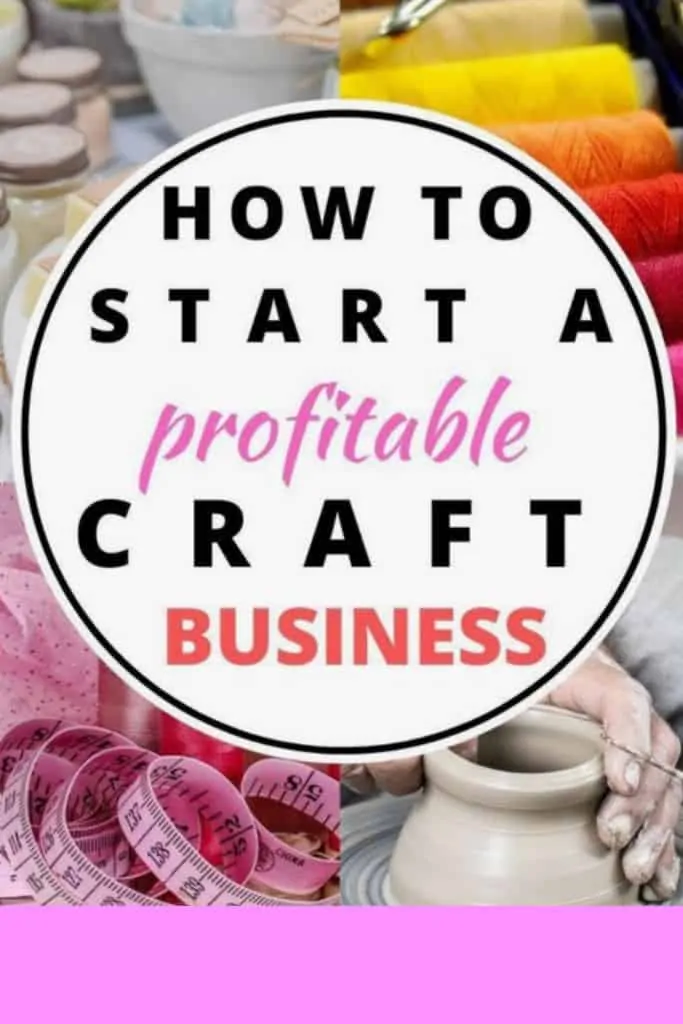 If starting a craft business is something that's been on your list for a while, you're not alone. The homemade & handmade industries are booming, and there's plenty of selling opportunities to go around.
✅ Most profitable crafts to sell UK
These craft kits can get you started making some of the most profitable to sell online
[amazon box="B07XNQD1FK,B087RBNK47,B07ZGF974C" grid="3″]
✅ Small craft business ideas
There's a growing number of household names that started off this way, so if the craft market's your thing, you're in good company!
Heard of Yankee Candles, The Northern dough company or Cambridge Satchels? Yep, you guessed it…all started from their kitchen tables!
There really are so many things you can make at home and sell online, but you can also sell at craft fairs and school summer and Christmas fairs…with a little planning you can have a number of events you sell at throughout the year as well as selling online.
✅ Art and craft business ideas
While making and selling crafts you've made in your own home might be quite straight forward, it's important to know your legal obligations.
Check with your local trading standards if you're not sure of any checks you might need to carry out.
Find your local trading standards office here. The other thing to check is how you'll pay any tax owed on your earnings.
Small craft businesses have the potential to make a lot of money, so get the tax side sorted early on!
✅ Most profitable crafts to sell
When you're thinking about which crafts might make money, it's always a good idea to have a look on sites like Etsy and see what's selling well.
You'll need to out your own mark on your craft products, but if something's already selling well, it means there's demand for it.
✅ Home based craft business ideas
Looking for craft ideas to sell?
Soap
Candles
Stickers
Jewellery
Furniture
Stationery
Digital downloads
Enamel pins
Art
✅ Making soap to sell
Making soap is an easy and pretty quick to set up way to start a crafty business online. Soap making is popular, but there always seems to be room in the market for something new and unusual, or something that fits in with current trends.
It's probably a good idea to start making soap for yourself and your family and friends before you launch your online soap selling business, there's no better way to get a feel for what people want and don't want than by getting them to test the actual product!
Never made soap before? Start small with this natural soap making kit
and see how it turns out.
There's no point in buying soap making equipment in bulk if you're just testing the market!
How to make soap at home
There are loads of recipes to make soap at home. There are 4 common ways to make soap, these being the Cold Process, Hot Process, Melt & Pour and Rebatching. The cold process is the method I've used before so know it works a treat!
These are some of my favourite soap making recipes:
You need to be legal when you're selling your soapy goods, so have a read through this article to make sure you're all above board!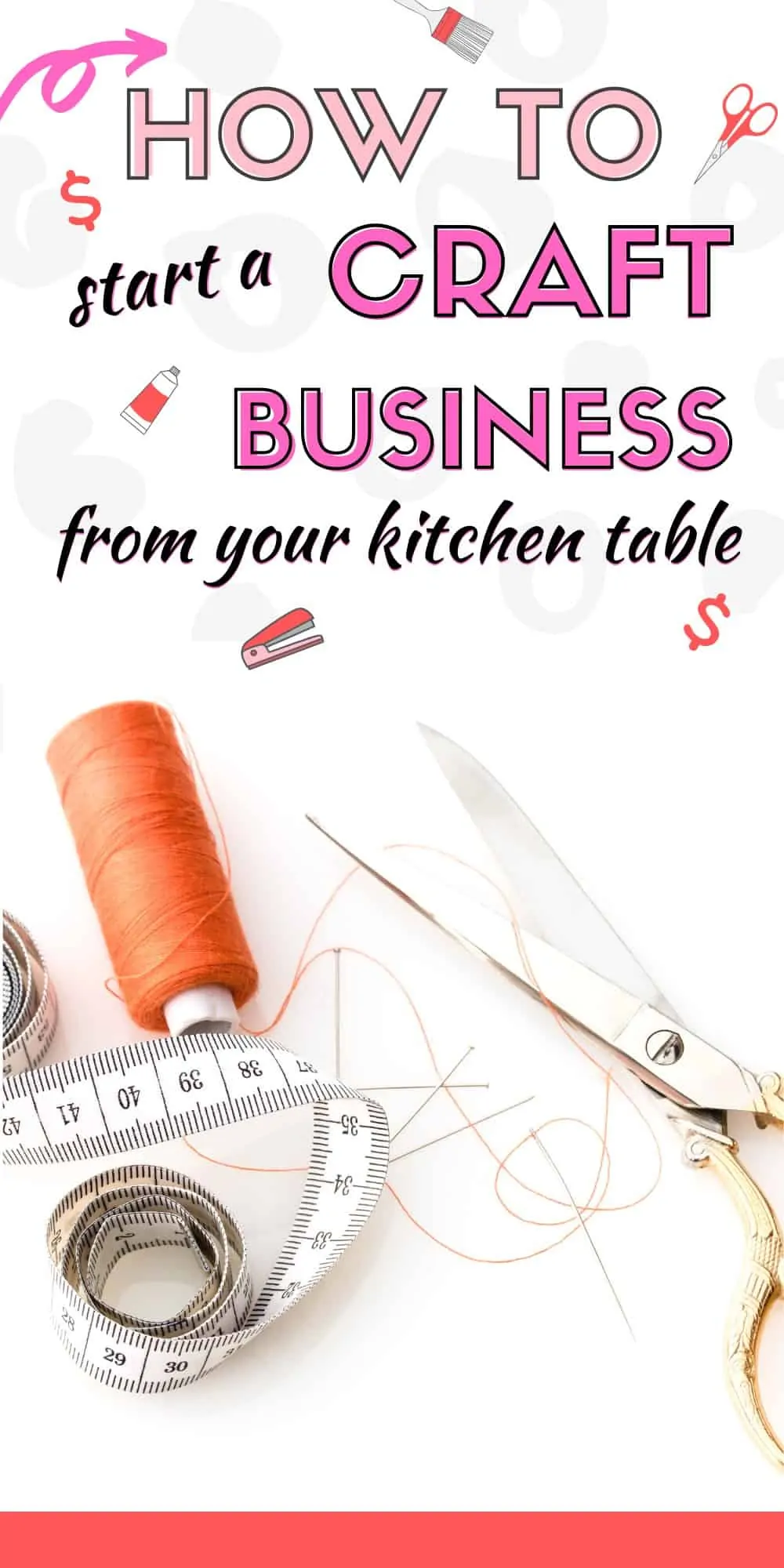 ✅ How to make candles at home to sell
The candle market is huge and shows no signs of stopping so if this is something that interests you, it might be a good place to start your craft business. If you've never made candles at home before, this candle making kit from Amazon
is an easy way to get started. There isn't enough in the kit really to get started making and selling candles, but you'll be able to have a go and see if it's something you'd like to get into.
Loved making candles and ready to take the next step towards making candle making your craft business?
How to make candles at home
Candles are pretty easy to make and can be cooked up in any home kitchen. To make candles from scratch (without a kit!) – you'll need:
Once you've got your supplies, you're ready to start making candles!
Quick candle making guide!
Making sure the glass container you've chosen to use is clean, secure the wick in place with some hot wax, and let it set.
Melt the soy wax. The wax you buy will come with instructions to melt it.
Make sure you follow the specific instructions for your wax!!
While the mixture is still liquid, pour the wax into your jar, making sure to keep the wick straight.
Let the candles set. This will take about 24 hours for the candle to set fully all the way through. Trim the wicks and then…..you have a very simple, likely white, candle!
Want to add some colour? Fragrance? Here are some to try out!
Where can you sell handmade candles?
Selling your homemade candles is pretty straightforward. I'd look at marketplaces like Etsy, Not on the High Street (you'll need to apply for an account so you need to be established with a supply of stock), and eBay. That said, while global online market places are huge, don't overlook the places a little closer to home. Does your home town have gift shops? Independently owned stores who might love to stock local products? Does your school have a summer or Christmas fair?
These are all good places to start selling….just make sure you've got enough stock!
✅ Selling stickers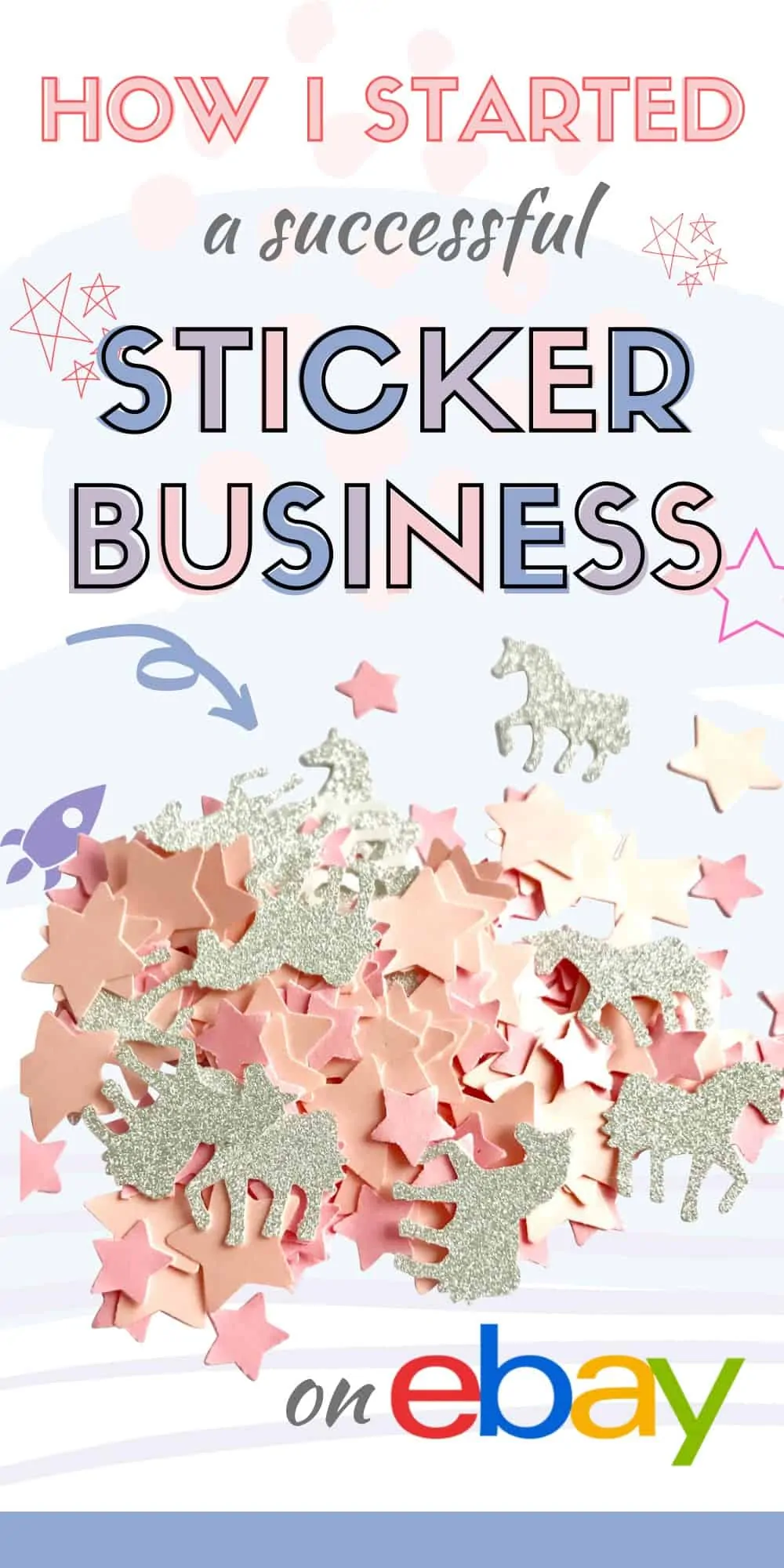 This was actually one of the first things I ever started online when I needed to bring in some extra money. It's so easy, it's quick to start, there's very little cost involved in getting off the ground and you can start to see a little extra cash coming in pretty fast!
How do you get started? Well there are only really 4 things you need to get going. These are the items I bought to get started, they're easy to get hold of and fairly cheap. As you sell more, you'll need to think about buying the materials in larger quantities:
To actually make the stickers, simply stick the patterned, glitter etc…paper to one side of the adhesive sheet, so you've got an A4 sheet that's essentially a big sticker sheet. Then carefully stamp out your stickers. Yep, it's that simple.
I sold packs of 50 stickers for £2.25. They took about 3/4 minutes to stamp out, and I was always super careful to make sure I used every scrap of the paper to get as many stickers as I could out of one sheet. I'd get about 2 and a half packs out of one sheet, so the profits good.
✅ Stationery business ideas
Stationery is big business. Really big. In the UK alone, the last 3 months of 2019 saw us spend £772 Million on stationery (source). Really, it's huge. If you're someone that loves stationery, and there are a lot of us about, have you considered making and selling your own stationery online?
Home printers these days are really good. You can get a professional quality print without spending a fortune. We have this Brother printer
in our house and it's great. It's cheap enough on ink for the kids to print their homework and good enough quality to print stationery. The best thing about this printer? I can print onto envelopes directly! I couldn't set our old printer to this setting so it's a novelty for me to be able to do it. And they look awesome!
What sort of stationery could you sell online?
Party Invites
Wedding stationery
Letterheads
Personalised envelopes
Meal planners
Journals/diaries
School planners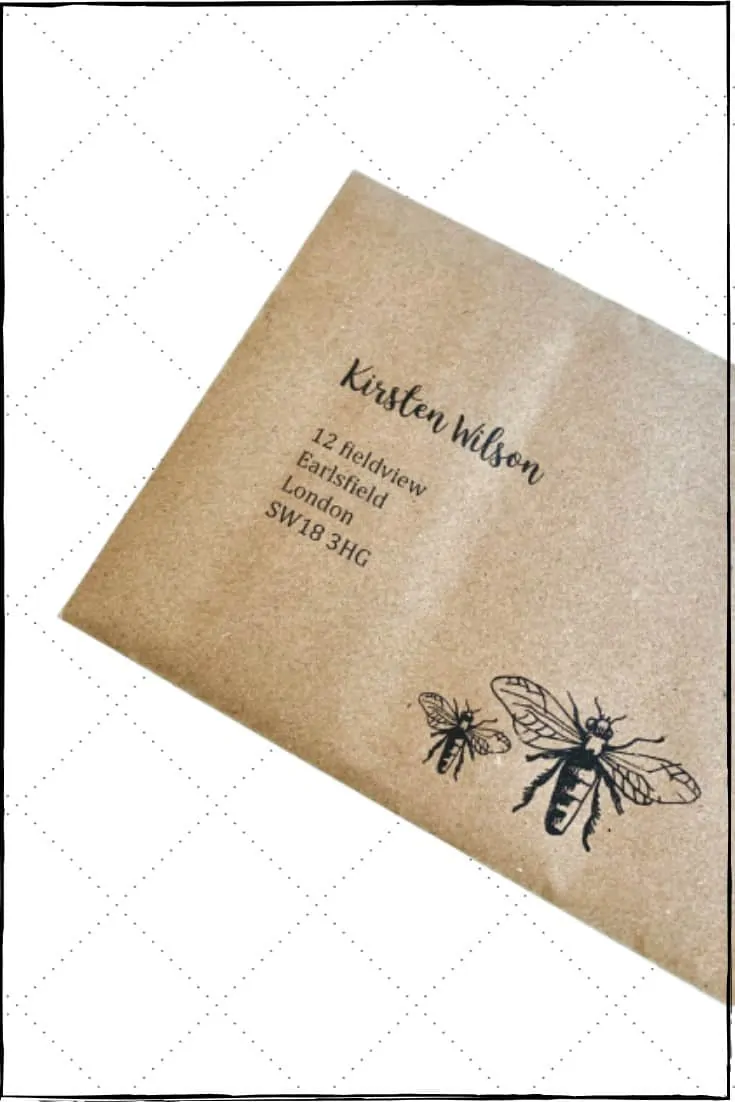 Designing stationery to sell online
There are quite a few free programs you can use to design stationery to sell online, some of the ones I've used before and still regularly use are:
Have a look on the marketplaces you intend to sell your stationery on to get a feel for what's selling. Create a selection that's simple and unique and you'll start to see the orders coming in. The beauty of this is that there is non stock outlay, so you're free to change your designs and try different things until you find a good seller.
✅ Furniture flipping business
This one's close to my heart as I did this for quite a while…it bought in good money yes, but more importantly, I really loved doing it!
Crafty? Creative? You'll love this! I got into this when we we'd just bought a house that needed doing up, we had very little money to spend on furniture and needed some in our new house!
I'd found the perfect chest of drawers in a secondhand shop, perfect size, design…but totally knackered and chipped and unloved :)
I bought that chest of drawers for £10 and hauled it home, not really knowing what i'd do with it. So I googled and got ideas and that chest of drawers ended up selling for £108 profit…and I was hooked. No, i'd not actually intended to sell it, but being broke and knowing I could make a profit, I couldn't resist!
I did have to buy a few things…Nitromoors for one (this is a paint stripper, always follow the safety precautions – this stuff is very toxic!) See below for the equipment you need to get started!
What do you need to flip furniture?
Obviously you need the piece of furniture you're planning to up-cycle and flip. There are a number of places to find these items, depending on what you're looking for. If you're just starting out, get something that's quite simples, chests of drawers are a little harder to do as they have lots of nooks and cranies, so something like a bedside table is perfect.
Get your equipment together before you start. That way you can just get straight on with the job!
To get started:
✅ Creating digital products to sell
I totally ❤️ digital products. Really, I do! As someone who pined over expensive, personalised (ohhh!!) stationery as a child that I could never have, the idea that you can create something pretty and download it and PRINT IT at home is still, frankly, amazing to me! Add to that the fact you can make money from doing so…and it's a total winner in my book!
Yes, there are a lot of digital products out there, but they're cheap to produce, (can!) be very cheap to sell (go for quantity at a lower price, no need to scrimp on quality with a digital product!) and you'll soon be selling them like hotcakes.
The very best part? It's passive income…put the work in now then sit back and watch the sales come in!
What digital products can you sell?
Budget planners
Wedding planners
Party planners
Shopping lists
Journals
Calendars
Christmas lists
Wedding lists
Party invites
Prints & illustrations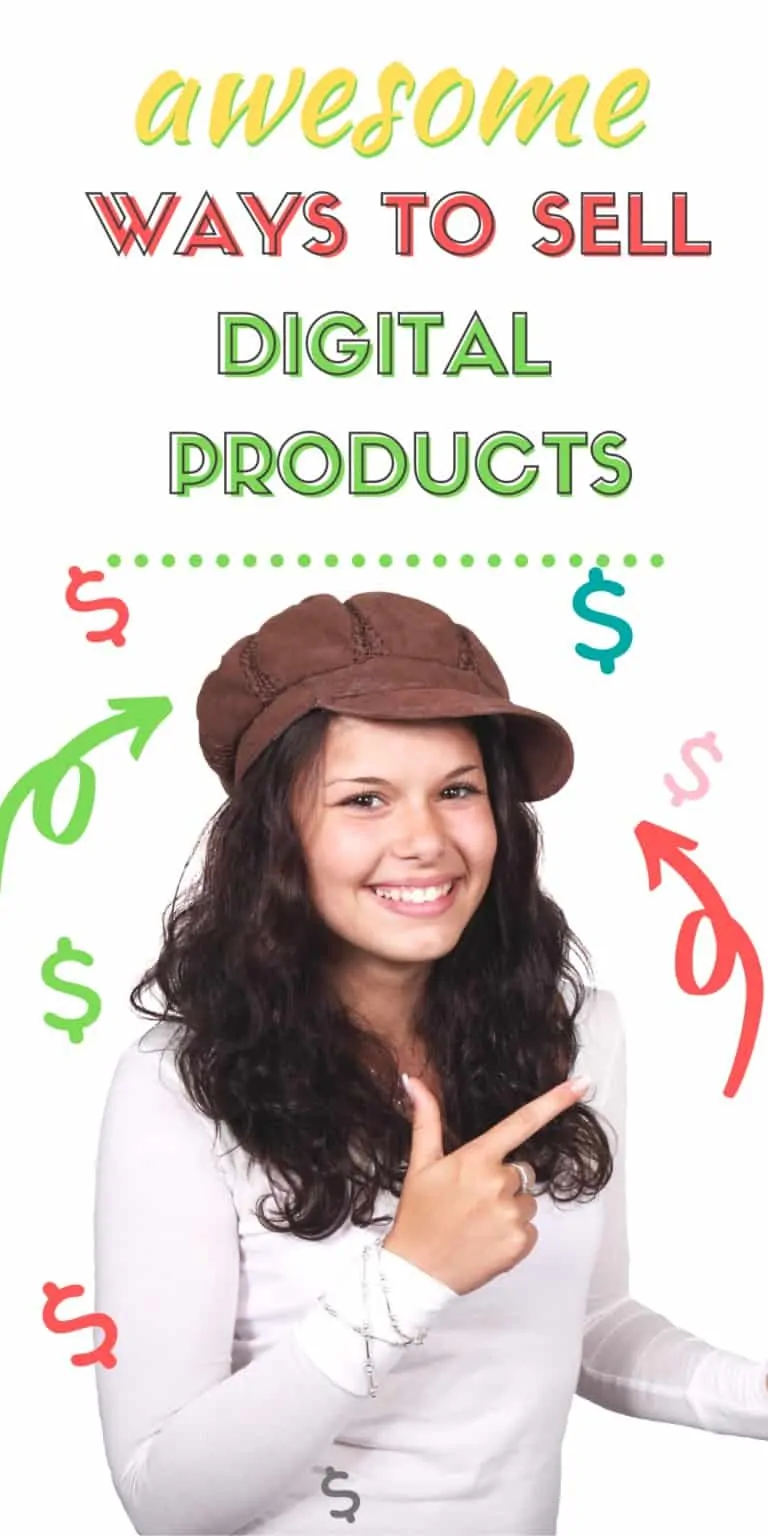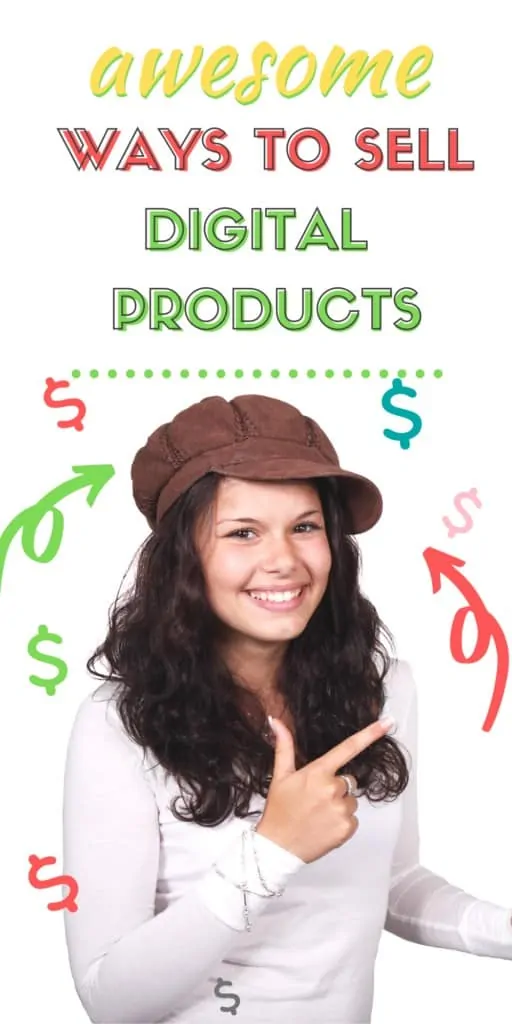 Where can you sell digital products?
Start with Etsy. They have a HUGE category for digital products…but they also have millions of visitors each year going there to buy them. You might also consider setting up your own site once you've started selling a few…you'll cut out the Etsy fees and grow potentially grow your following.
Want to try your hand at designing printables? Canva offer a brilliant free account you can start designing with, and I also really like Adobe Spark and have been using that a lot lately. If you're just starting out, I'd recommend Canva to be honest…the user-face is simpler to use and the results really good!
✅ Sell jewellery online from home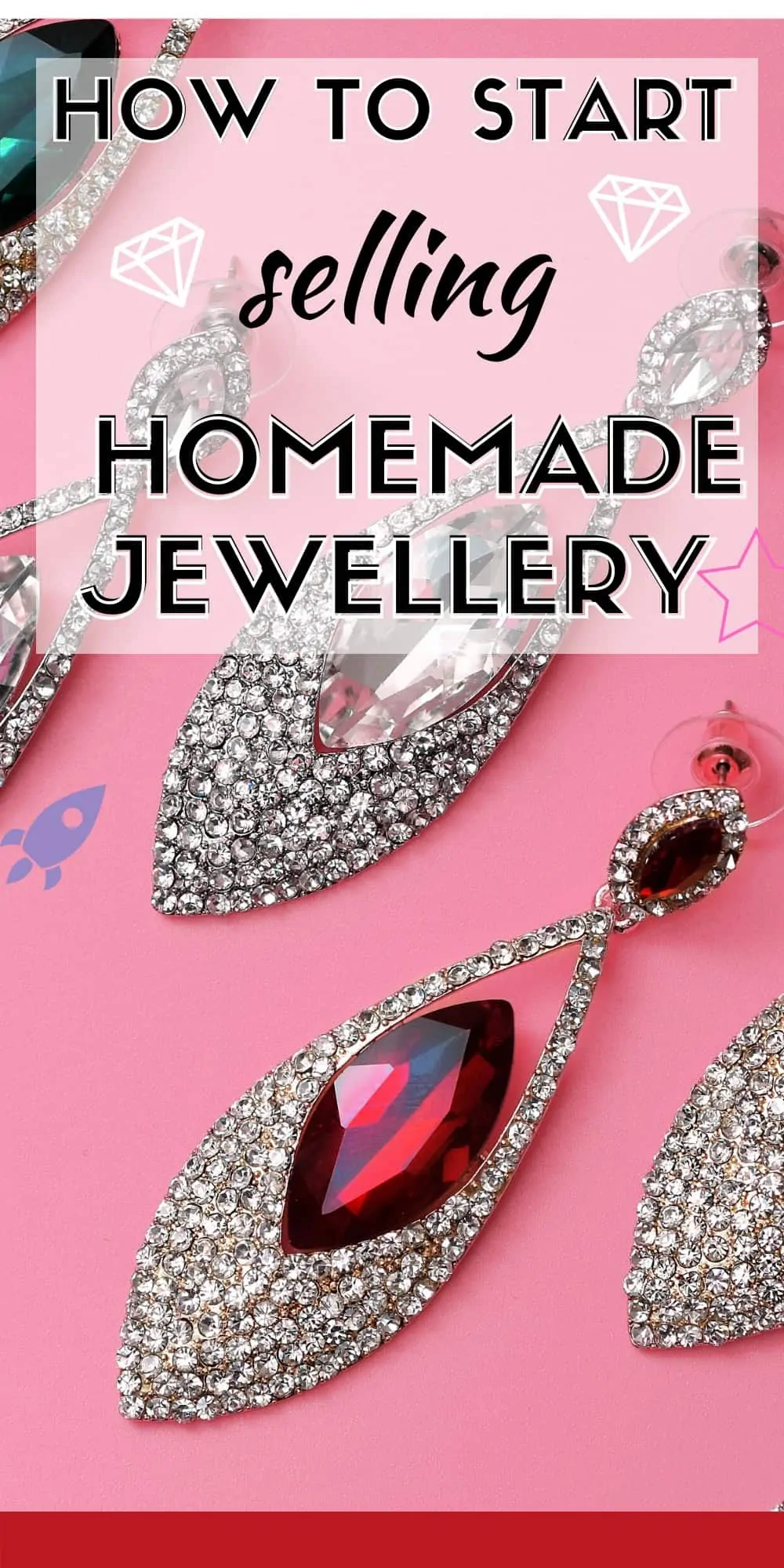 If you're crafty and love design, have you ever thought about creating jewellery at home to sell online? There is a booming market for homemade jewellery you can tap into and it's more than possible to set yourself up from home selling your jewellery online.
What sort of jewellery do you make? This will dictate where you're going to have the most success selling online, whether that's Etsy, eBay or a more niche site like Folksy.com.
There are a host of jewellery making kits like this one on Amazon to get you started, or you can get the individual parts like this retro silver jewellery kit that's got lots of pieces you can use to make your jewellery.
Once you've made your jewellery, the next thing you need to do is to take AMAZING photos of it! Remember, people are not able to hold the jewellery or feel it so your photos have to give them everything they need. It's a tough order, so make sure you get this bit right! Use free photo editing software to brighten up backgrounds and make photos crisper.
After you've taken your photos and are happy with them, you need to start writing the descriptions. Give your buyers everything they could want to know: weight, materials used, size etc…and you'll not only make more sales but you'll minimise the amount of time you need to spend answering emails from people asking questions.
What else do you need to do? Get selling!
✅ How to make enamel pins

Enamel pin badges have been around for what seems like forever…but recently there's been an enamel pin badge explosion and they're literally EVERYWHERE!
Good at design? Then maybe you could start designing enamel pins to sell online. It's a good idea to check on the market places you plan on selling on, so that's probably eBay, Etsy and perhaps places like Not on the High Street, although you'll need to apply and be accepted to get an account on Not on the High Street. You'll be able to see from a quick search the top selling enamel pins and if you think you could do better…you might have found a new craft business!
How to get enamel pin badges designed
Enamel badges are small, meaning your designs are going to have to be simple, compact and neat. Tiny logos and intricate designs do not do well when made into pins.
You don't have to be a professional designer to create a mock up of your pin. There are a number of free programs you can use:
That said, if you're not comfortable creating mock ups of your ideas, you can always hire a designer from places like Fiverr or Upworks.
Getting enamel pin badges made
There are a few things you need to decide on before you get quotes to have your designs made into enamel badges. Most importantly, decide of you want soft enamel or hard enamel pins made. The difference?
Hard enamel – These are very tough pins and generally have the transparent gloss coving them for durability to give them a smooth finish. They're a little more expensive than soft enamel.
Soft enamel – Cheaper to have made, these are brighter than hard enamel and have the textured lines that divide the colours.
Made by Cooper is a UK based company that'll make your enamel pins for you! Prices with these guys start at a pretty cheap 36p per badge (depending on quantities and design requirements!)
✅ Selling art on Etsy
If you're the creative type, creating your own art to sell on market places like Etsy might just bring in some extra money each month. There are a few rules Etsy out in place to make sure the art being sold on their site is genuine and designed by you. If you have a design partner, this must be disclosed at the point of sale.
Etsy is a great place for newer artists to test the water and get a feel for the market, what sells and what doesn't. As you'd expect, Etsy will take a percentage of your sale price as fees.
Tips for selling your art on Etsy
Stand out form the crowd – If your work is similar to everyone else's, you're unlikely to get much business in an online marketplace. Stand out form the crowd and get noticed…you'll see what people want and what will not sell.
Have varying price points – If you create art that's affordable for everyone, you'll stand a better chance of creating a client base that comes back again and again.Someone that's only bought smaller pieces might just buy a bigger piece one day!
Have the best customer service – Who doesn't love great customer service? Get your customers to remember you for all the right reasons, go out of your way to help them and help them find what they're looking for and you'll have a customer for life.
Liked this post? You might also enjoy these other posts:
What are the most profitable craft ideas?
Keeping your costs low on any homemade craft will maximise your profits. Prints, stationery and sticker selling are all profitable and simple to start selling online.
What handmade items are in demand?
Trends change over time like everything else so to check what's currently selling well, type in your search term to popular market places like eBay and Etsy, the first pages will have the best selling items.
What products can you make and sell from home?
All the items listed in our post can be made and sold from home. Check your legal duties in your area before you start selling online or at craft fairs.