✅ Free programs for kids to learn how to read
* We sometimes use affiliate links, so we may receive a commission, at no cost to you, if you make a purchase through a link. Check our disclosure for more info.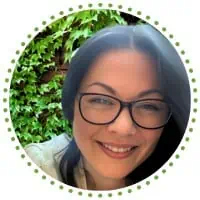 I'm Steph, mum of three! 👋
Here, I share practical insights on making (and saving!) money. With a knack for budgeting and a passion for financial freedom, I've picked up lots of tips & tricks along the way. And I can't wait to share them with you here!
Learning to read is a huge milestone for kids, so it's helpful to know which free programs for kids to learn to read there are out there for the little ones.
Yes, they'll learn how to read in school, but there's a whole load of free programs available for you to support your child and encourage their reading development.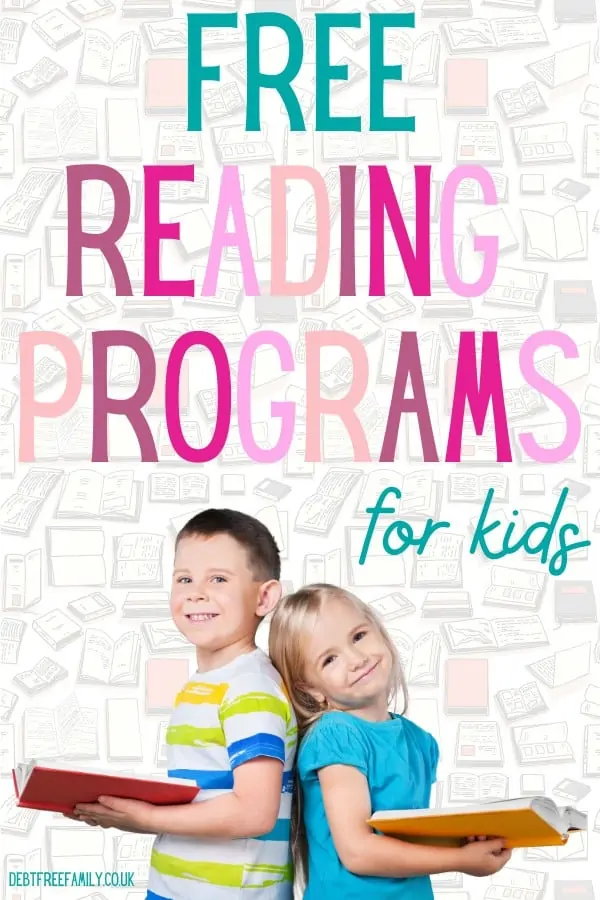 And since we're all about saving the pennies where we can, the ones we're looking at are free!
Throughout the UK, the average age children begin to read a book and understand the individual combination of letters, words and phrases mean, is 5 (source). 
There are many educational professionals and researchers who believe developing language skills at this age is wrong. However, there is a divide in the reasoning behind how learning to read at the age of 5 could be wrong.
Many researchers in early development suggest language skills should be tested through free programs for kids to learn how to read around age 3.
These experts believe some children will have the ability to adapt and understand early while providing time to correctly assess whether a child might experience difficulties such as Dyslexia or Dyspraxia as they grow.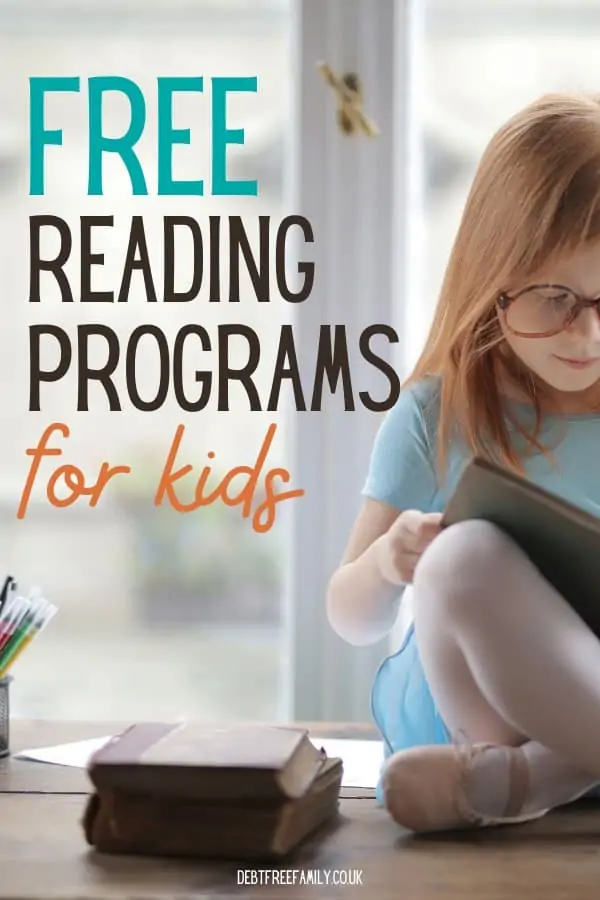 While never a thing to be ashamed of (even Einstein had Dyslexia), it does give parents and teaching professionals the right information to help children learn in a way that aids them at a younger age in order to encourage individual growth and thriving capabilities.
Yet, on the other side of the coin, there are also educational bodies who believe 5 is far too early to begin developing a child's language skills through reading and writing.
Instead, they suggest focusing on the age of 7 much like our Scandinavian cousins. The warning is that pushing a child to read at too early of an age could be detrimental to their interest of learning to read and write later on in life. 
However, they fail to mention all the positives to arise from allowing children to interact with fun learning options at an early age such as with programs or apps. And I know from experience with my own 3 kids, reading was then and remains a great source of pleasure.
We wanted to shine a light on some of the best free programs for kids to learn how to read as well as some of the leading free reading apps for kids out there.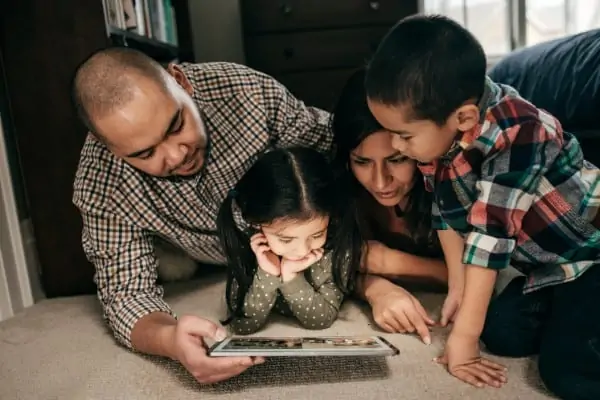 ✅ Free learn to read programs and apps
There are many benefits to providing your little one with educational and learning tools through apps and programs at an early age.
From providing them with a subconscious insight to what their life will contain as they continue to grow to allowing the time and space to identify any learning barriers detrimental to progression.
Take a look at all the positives to using reading apps for kids:
It provides a personalised approach
Young kids are learning at their own pace
It brings an approachability to discovery and wonder
Each child sees their unique development 
It introduces the importance of tech 
It allows for fun methods of learning can be motivating and engaging
It prepares children for the future of learning 
Any need for special education can be identified early 
Barriers to learning can be discovered and worked around sooner
It saves the trees through lack of paper
It aids in academic performance later in life
However, with so many benefits, there is always going to be a downside to the use of the best reading apps and programs in an early development setting.
The most visited downside would be something called 'overstimulation'.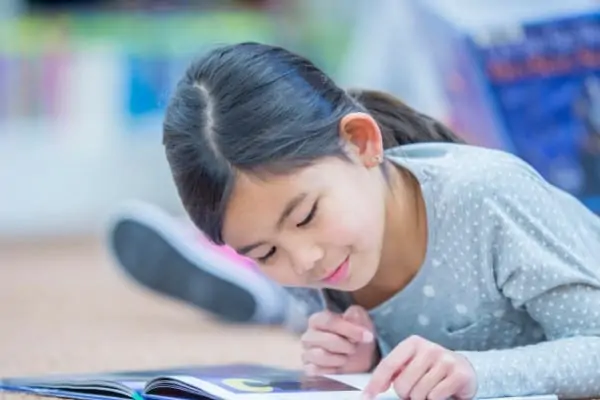 A medical professional named Janice Kowalski believes having too much screen time for young children can negatively affect regulation of sleep patterns, emotions, mood swings and stress, and there's much evidence to support her beliefs.  
With this it's important to both provide blue-light blocking glasses for your little one to aid in sleep cycle regulation and monitor the use of screens.
According to KidsHealth, little ones at the age of five and under should have no more than one hour of screen time each day.
So, ensure this one-hour is broken up throughout the day and is inclusive of your free programs for kids to learn how to read.
✅ What is the best program to teach your child to read?
When it comes to running programs, they'll be done on a laptop or computer with a screen and keyboard interface.
Sometimes, they can be software packages that need to be downloaded onto the hard drive, or they can be websites that stream the services through the internet without any download needed.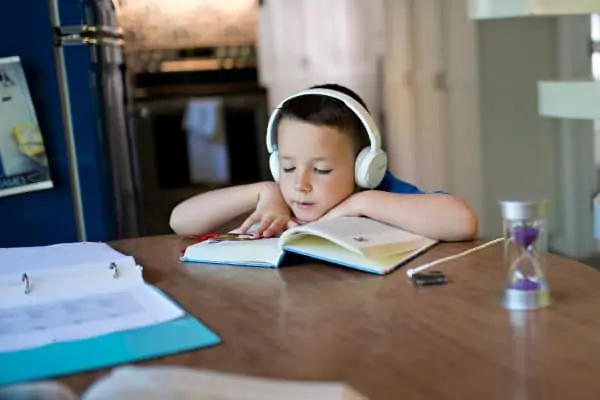 Often, websites are a go-to choice, especially when it comes to finding the best free programs for kids to learn how to read. So, here's a list of the best free programs for kids to learn how to read, write, type, speak, associate and more.
With fantastic and fun games such as Letter Dance Party and Snuffy's Letter Car, there are so many free short and fun games that engage your little one.
As well as this, there is an association between familiar faces and recognisable characters on TV and in posters that can encourage your little one to be more proactive in learning.
Another free program to help with young minds' e-learning is PBS Kids. While you can create a login for a more personalised experience, having the games right at your fingertips is very useful to help engage children straight away.
With letter games like Abby's Sandbox Search, it helps children understand what each letter could mean on its own without needing to think of the alphabet as a whole.
Another benefit is that PBS Kids features games of learning that take young minds from the age of 3 up to the ages of 9 or 10.
Starfall is an online program dedicated to helping kids learn while having fun rather than providing a platform for fun that can also be artistic and educational. With Talking Library, ABC Rhymes, It's Fun to Read and many other alphabet association motions, it provides a very clear and linear method of learning.
While dedicated to children at the age of 6 and upwards, it provides new programs for kids to learn how to read through their small and dedicated Stories that can be clearly read online.
It's important we remember that learning how to read doesn't stop when we master the alphabet rhyme and that children aged six are still learning how to piece together words, phrases and meanings.
Using more familiar TV faces, kids can learn the alphabet and more by following along to nursery rhymes, playing Letter Drop or tracing letters in Trace with Blue.
There will be an association made between watching these characters, having fun and wanting to learn more about the world when the Nick Jr Learn program is used online.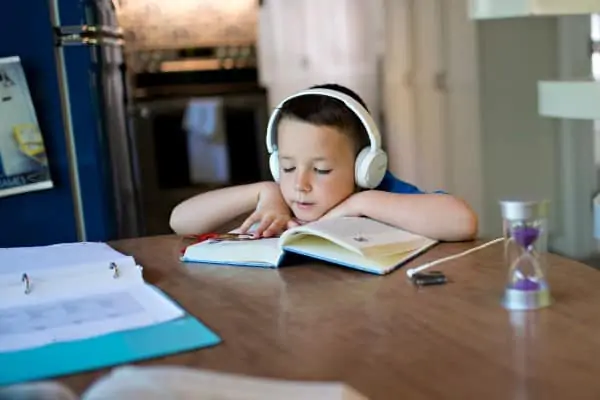 ✅ Free learn to read apps
Like programs, there are many out there that can be free, fun and very educational to help little ones get past that pesky 'ELEMENO' section of the alphabet!
When it comes to learning through reading apps for kids, there is a wider variety of interactive games that require innate touch. 
However, one thing we will note is that while the app might be free to download, there are sometimes in-app purchases.
So, make sure you've got payment's and card details password protected in case of sticky fingers accidentally getting their hands on some not-so-free downloadable content.
Here is a list of some of our favourite free learning apps for kids here at The Debt Free Family:
Not only does this free app provide an introduction to the sights and sounds of the alphabet, it also features pronunciation video snippets that demonstrate how the mouth creates each sound before placing it into context and finding out how just the letter 'a' can make all the difference and grow an apple.
Created by learning experts based in London, this app features the ever-popular method of electronic flash cards along with rewarding games and activities to promote interactivity through words to make a narrative. It also provides offline learning. Meaning trips to the supermarket, adventures in the car and other mundane activities can be turned into an engaging learning space for your little one to remain occupied while the mind grows.
This is a number one alphabet tracing app allowing little ones the ability to begin learning how to create the right shapes that draw a letter without providing pens, pencils, paper and wall-evolving mishaps. The app features both cursive and block letters as well as fun motion graphics that can promote the direction of flow for how to draw the letter.
Integrating puzzles, nursery rhymes, alphabet understanding, phonics, games and activities, the Reading Eggs app is one of the most fantastic British-English reading apps for kids. It caters to both toddler heads from ages 2-4 and young minds ranging from 3 years of age all the way to 13 (it's even a common tool used throughout schools!).
Ripple Digital Publishing have developed an early learning app that gives little tots from ages 4 and above the opportunity to sit with fun games and music in order to spell out what they see.
Whether it's a slice of cake or a puppy; the letters are provided and the aim of the game is to understand arrangement.
✅ What are some fun ways to teach a child to read?
Just as we all like to learn, revise and engage in different ways, the same can be said for our little ones.
And, while we all want to make learning fun to help motivate and generate a strategy of positive reinforcement, it can sometimes be difficult to think of the right fun ways to engage each individual child. 
For example: nursery rhymes. These are a fantastic and fun way to help kids learn how to read as they help to build phonetic awareness and understand how rhythmic patterns can generally be seen throughout the English languages (and other languages, too!).
Another method to adopt would be to use word games such as I-Spy or Word-Association which allows children to understand how each word can relate to one-another.
The best part to having games such as I-Spy is that it can be played when outside to stimulate their minds in other environments. As well as this, it enables kids to think about spelling in their mind to play the game.
Third up, there's using big letter magnets on the fridge; this can feature word association games.
You could try a morning routine that helps to stimulate the mind at breakfast and keep them thinking throughout the day.
While your child is eating, position them in front of the fridge with the letters of the alphabet in front of them. After breakfast is gobbled, you can play a quick game of word-association.
For example, you first spell the word 'cat' and then ask them to spell another word that comes to mind. In this instance, they are most likely to go for 'dog' or 'kitty'. 
A final method, and most commonly seen as pretty effective, is to incorporate the best reading apps for kids on large-screened devices such as a computer, tablet or smartphone.
These games, programs and apps can feature a wide range of interactive, engaging and motivational methods to stimulate senses of sight, sound, touch and voice all at the same time. For example, playing multi-player or single-player games of tiny-tots Pictionary.
Having the right learning tools available at the click of a button can be a life saver; especially for working mummies and daddies, where having a dedicated program or app to engage the little one for that hour helps optimise the very few hours there are each day.
And lastly, after your kids have learned to read for themselves, think of the peace and quiet you'll get while they bury themselves in a book!
Recent posts