* We sometimes use affiliate links, so we may receive a commission, at no cost to you, if you make a purchase through a link. Check our disclosure for more info.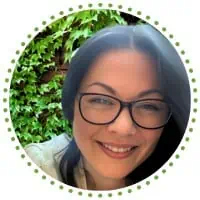 I'm Steph, mum of three! 👋
Here, I share practical insights on making (and saving!) money. With a knack for budgeting and a passion for financial freedom, I've picked up lots of tips & tricks along the way. And I can't wait to share them with you here!
Found some rare 10p coins in your purse? There's a number of rare British 10p coins in circulation right now that are worth a pretty penny.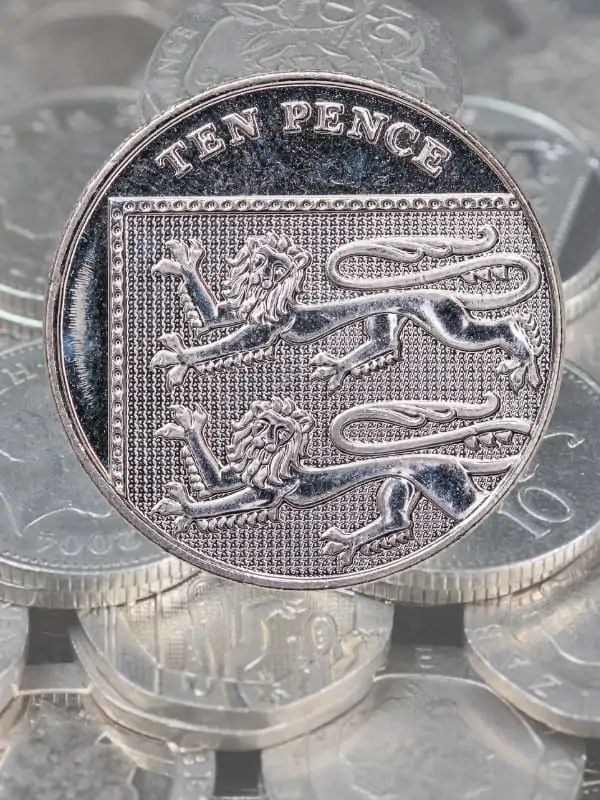 Rare 10p Coins
Like lots of other UK coin denominations there are a few UK 10p coins that are worth many times their face value. Check out our guide to see if you're the lucky owner of any!
First issued in 1968 the original 10p coins were heavier and larger than the ones we use today. The Royal Mint changed the design in 1992 to the smaller, lighter version currently in circulation and as often happens with coins when newer ones come out, some of the older ones become more collectable and more valuable.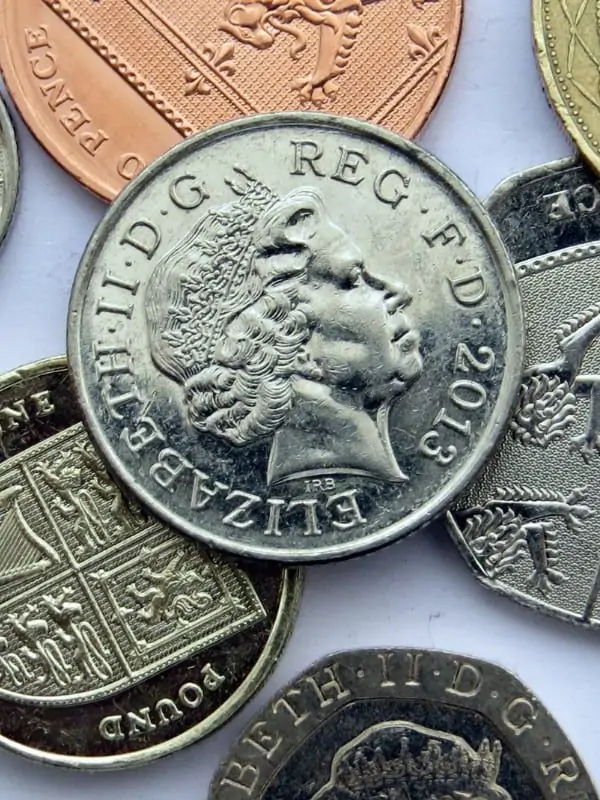 With 10p's you've got the older ones, and the newer ones. With coins, you tend to find the more scarce the coins are one the scarcity index, the more collectable they are. The scarcity index is simply a guide to the mintage figures, and therefore how many of a specific coin were put into circulation.
You can then break this down further into coins that are still in circulation (as we see in the new 10p alphabet coins) and then the older ones that are no longer in circulation and so there are far less of them available. Of course you're not going to find these ones in your change, so you either get them from collectors or have one hanging about from years ago.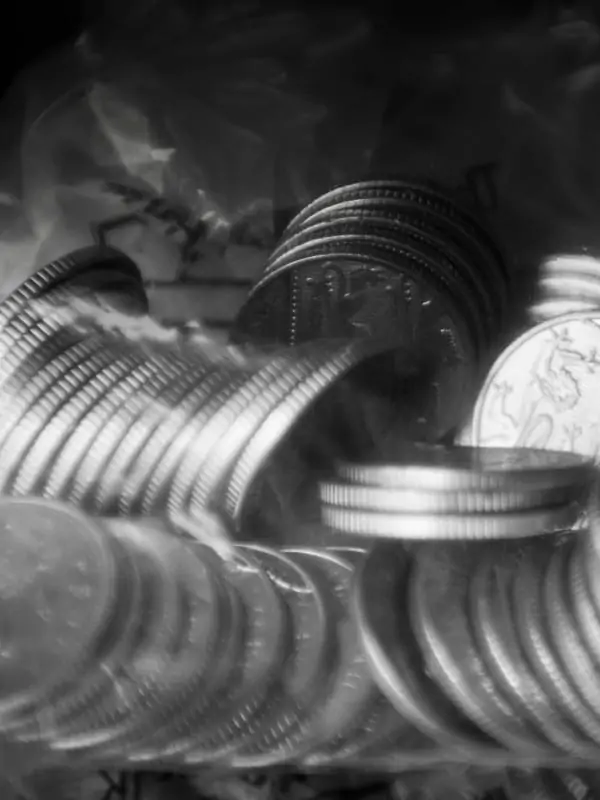 Rare Old 10p Coins
Unlike other UK coins particularly the rarer £2 coins in circulation and 50p coins which have become amazingly valuable over the last decade, the 10p coin has never really been especially collectable. Up till now.
The introduction of the new alphabet 10p has made them popular and the rarer ones have become very collectible.
The two rarer 10p coins below are an exception to this, they're older, rare and collectable so if you have either of them make sure you hang into them or sell them!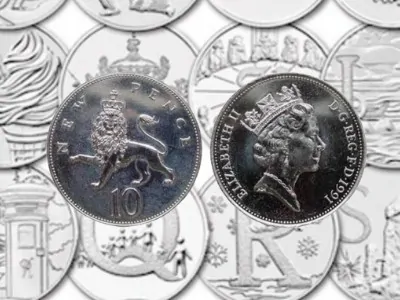 1992 10p Coin
1992 was the year the 10p coin underwent a dramatic change in appearance from the older heavily, larger design into the lighter, small 10p we know and still use today.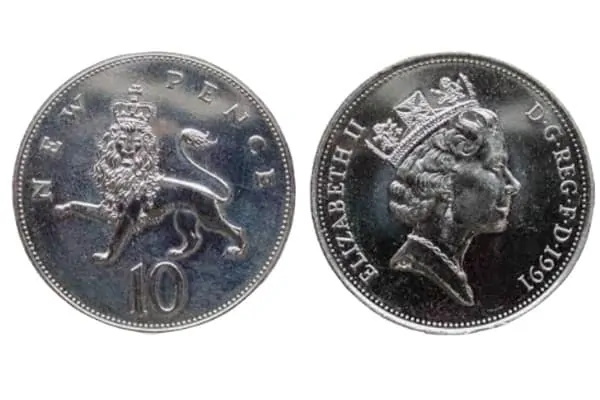 If you have a 1992 minted older 10p coin in good condition, it could be worth upwards of £5.
Bailiwick Of Jersey 10p
The Bailiwick of jersey 10p was issued in 1992 as part of the 'Jersey Pound coins series'.
If you've got one of these coins, they're currently selling for around £2. There are some sellers on online sites charging far higher prices, but you're realistically going to get around £2.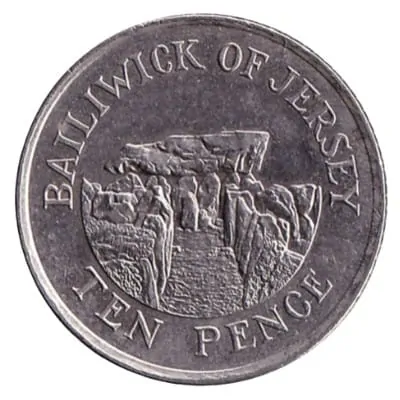 10p Alphabet Coins List
In 2016, the Royal Mint issued 2.6 million a-z 10p coins. These new 10p coins, each featured something about Britain that made the country great.
The designs were chosen after a public vote. With another 2.1 million coins minted two years later on 2018, these iconic UK 10p coins have remained highly collectable.
What Do The Alphabet 10p's Stand For?
The public voted and this is what came out as the winners, with the new designs then being minted onto the 10p coins:
A – Angel of the North
B – Bond…James Bond
C – Cricket
D – Double Decker Bus
E – English Breakfast
F – Fish & Chips
G – Greenwich Mean Time
H – Houses of Parliament
I – Ice-Cream Cone
J – Jubilee
K – King Arthur
L – Loch Ness Monster
M – Mackintosh
N – National Health Service
O – Oak Tree
P – Post Box
Q – Queuing
R – Robin
S – Stonehenge
T – Teapot
U – Union Flag
V – Village
W – World Wide Web
X – X Marks the Spot
Y – Yeoman
Z – Zebra Crossing
The Most Valuable Alphabet 10p Coins
The A-Z 10p coin designs below are the most valuable:
B – The James Bond alphabet 10p (2018) coin is worth around £6, making it the most valuable of the alphabet 10p coins
M – Mackintosh (as in the rain coat!) alphabet 10p (2018) coin is worth around £4.50
K – King Arthur 10p coins from the alphabet collection is worth around £4.00
J – Jubilee 10p. This coins worth around £3
D – Double decker bus. Currently worth around £3
The value and rarity of the alphabet 10p coins tends to move around a lot. This is because some of the coins are harder to find than others and so when collectors find them, they take them out of circulation for their collections.
There were nearly 2.5 million of these coins minted since their debut. Exact mintage numbers are not known.
More Rare Coin Posts
Where To Sell Rare 10p Coins
Selling coins is something lots of people do to make extra cash. It can be a good way make some money and if you've got an interest in coins, it might be something worth doing.
There are a few places you can go to sell coins. There's the more traditional route of coin collector shops. There are still a few of them around, although less than there used to be years ago. You can do a local Google search for local coins shops to you.
For many people, the internet is where they go to buy and sell coins. eBay's auction site seems to be the most popular place for coin selling, and there's a huge customer base of coin collectors.
Have a look and see if there are other coins the same as the ones you have and want to sell, see what prices they're selling for and go from there.
If the coins you have are especially valuable, make sure you have them checked and valued by a professional coin expert.