✅ Squirrel Nutkin 50p
This Squirrel Nutkin 50p was issued in 2017 and 5,000,000 (million) were minted at the time, making this particular member of the Beatrix Potter Collection not rare at all, nor valuable.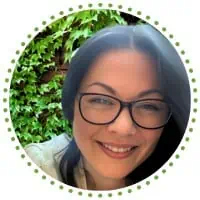 I'm Steph, mum of three! 👋
Here, I share practical insights on making (and saving!) money. With a knack for budgeting and a passion for financial freedom, I've picked up lots of tips & tricks along the way. And I can't wait to share them with you here!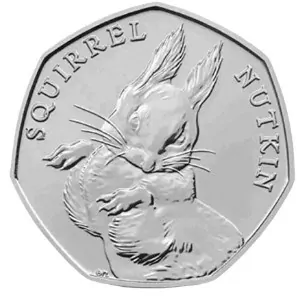 The coin shows a large Squirrel Nutkin during his escape from the owl, Old Brown. It's a lovely coin designed by Emma Nobel and is a firm favourite among collectors.
Like many of the other Potter 50p coins in the collection, there was a high mintage of this coin, making it still common to see in everyday change up and down the country.
✅ How much is the Squirrel Nutkin 50p worth?
The squirrel Nutkin 50p is currently worth no more than it's face value of 50p.
However, it's still worth holding onto this coin firstly because it completes a collection, and secondly because even with a mintage of 5million, it could become rarer in the future.
The more years that pass since it's arrival, the rarer coins tend to become. They get lost, damaged or put away safely in money boxes and then forgotten about, and as more and more of them disappear from circulation, the more their value goes up.
If you can manage to, always hold onto one of these coins. It's fun to add to your collection whenever you come across one and you9 never know when in the future you might just be really glad you did!
You can find out more about the Beatrix Potter 50p Collection at The Royal Mint.