* We sometimes use affiliate links, so we may receive a commission, at no cost to you, if you make a purchase through a link. Check our disclosure for more info.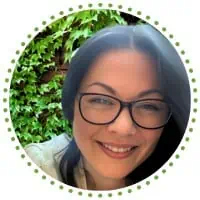 I'm Steph, mum of three! 👋
Here, I share practical insights on making (and saving!) money. With a knack for budgeting and a passion for financial freedom, I've picked up lots of tips & tricks along the way. And I can't wait to share them with you here!
Find a genuine work from home job in the UK. Boost your existing income or change jobs all together. We've got some really good ideas here to help you get started.
Genuine Work From Home Jobs In The UK
It's entirely possible to replace and in fact exceed your current income while working from home, and we'll show you some of the better, genuine work at home jobs you might consider to be able to do this.
This is quite possibly one of the few times in recent history that many companies are actively encouraging their employees to work from home. The global pandemic has dramatically shifted the way we work, with more companies than ever before offering remote work opportunities.
Genuine Home Based Jobs
In the UK this trend has been particularly noticeable, with a significant increase in the number of people working from home, although it was already moving this way. This shift has brought about numerous benefits including increased flexibility, reduced commute times and a better work-life balance.
However, it has also led to an increase in the number of job scams, making it more important than ever to ensure that the work from home opportunities you're considering are genuine.
This post will help you through understanding what's a genuine work from home job, the top industries offering these opportunities and how to find and prepare for a work from home job.
Ever wondered what the highest paying jobs in the UK are?
Read about them here!
With so many of us being connected to the internet and having technology in our homes, work from home jobs are becoming more and more common.
Where as once getting a home based job sounded like a dream, it's becoming the reality for more people everyday.
Real Work From Home Jobs In The UK
Looking for real work from home jobs can feel like a minefield at times. However, there are places online that offer real work from home opportunities.
It can be hard to weed out the genuine work from home opportunities. Stick to names you're familiar with helps to make sure the work on offer is legitimate.
Top Industries for Work From Home Jobs
While work from home opportunities can be found across a wide range of industries. Some industries are more conducive to remote work than others. The IT industry for example, offers loads of remote work opportunities in just about every department.
The customer service industry also offers numerous genuine work from home jobs, with many companies hiring remote customer service representatives. The healthcare industry (particularly tele-health services) is another field with a high number of work from home jobs.
Other industries that frequently offer work from home opportunities include education, marketing, and finance. Home based jobs are extremely popular. There are a number of genuine work from home jobs, that can replace your income and allow you to be at home full time.
Popular Work From Home Jobs in the UK
There are numerous work from home jobs available in the UK catering to a range of skills and experience levels, from zero experience to the top!
Some popular UK based work from home jobs include:
Home-based Data Input Operator, where you input data for various companies
Business Analysis, where you analyse business trends and provide actionable insights
Other popular jobs include:
NHS 111 Home-working Clinical Advisor
Freelance Writer
Remote Customer Service Representative
Travel Consultant
Amazon Content Specialist
Data Analyst
Email Marketing Assistant
Home Based Customer Service Roles
Many big brand names we all know use work from home agents to run their customer service departments.
This type of customer service agent will usually be taking inbound calls from customers with enquiries, and you'll be the person on the other end of the phone taking notes and advising the customer.
You need to have a quiet space to be able to fulfil this role. The company you work for will give you a basic list of IT equipment, some supply it and some don't, so ask before applying if you need the equipment supplied.
The rates of pay are generally not far off what you might expect in a bricks and mortar building job, so between £8.75- £10.50, and you'll undergo some basic company training before you can start.
Competition for these roles is high, so having a customer service background, a polite and friendly telephone voice and typing/IT skills will out you ahead of the crowd.
Sensee and Arise are legitimate, well known companies that brands outsource their customer service work to.
Virtual Assistant Jobs
A virtual PA or assistant position can be a rewarding career choice for those looking for a truly flexible lifestyle.
If you're organised and on the ball, being a virtual assistant can be a lucrative role.
Many VA's (virtual assistant) never actually meet the people they work for, although they might use Skype or something similar to keep in touch.
What does a virtual assistant do?
You might be filing receipts one day, making appointments the next, then managing social media accounts and proof reading articles the next. It's a varied role and many virtual assistant's work for more than one client.
You'll need a strong internet connection and reliable IT to be able to work as a VA.
If you have a particular strength, SEO or Pinterest, you could market yourself as an expert in this area, possibly attracting clients who are looking for specific work rather than generalised admin.
What do virtual assistants earn?
Virtual assistants can earn anything from the minimum wage right up to £40 per hour, possibly more.
The ball is often in your court with pay, and virtual assistants tend to be paid according to how good, and how in-demand they are.
How do you become a virtual assistant?
There is a Society of Virtual Assistants here which offer advice and support, otherwise you could join an agency like Tiger Recruitment, although you will pay a commission.
Most virtual assistants advertise on Fiverr, Upworks or get work through word of mouth.
Digital Template / Printable Designer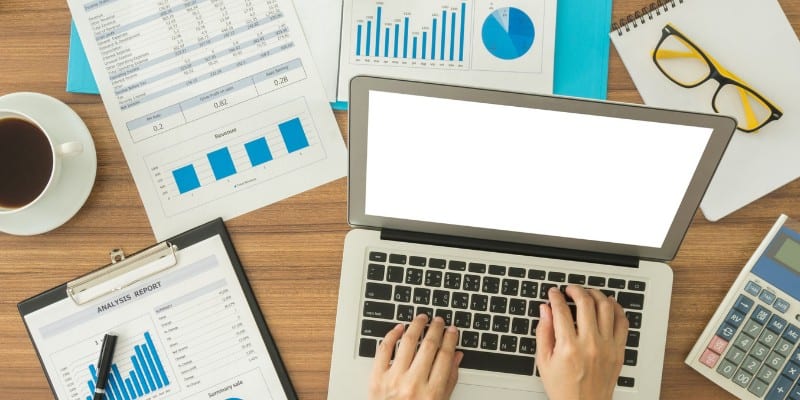 Digital templates are HUGE business.
A quick look on Etsy will show you just how many people are looking to buy professionally designed templates.
If you've got an eye for design and know how to pair type fonts together, this could be the perfect work from home job for you!
What digital templates and printable's can you sell?
Digital CV's – in a time when employers take SIX seconds to evaluate your CV, design is everything.
Great at Pinterest? – Sell Pinterest templates in packs of 4 or 6. Pinterest is the main traffic source for thousands of bloggers and they're all looking to stand out from the crowd.
Party Invites – Personalise party invites ready for printing
Budget Planners – Spend some time designing a good monthly budget planner ready for digital download
How do you make printable's ready for download?
There are a number of websites you can use for FREE to design and save as printable's as PDF downloads. Some of these are:
Once you've got up and running, it might be worth paying a monthly fee to use the design sites premium version.
They allow you more options (fonts etc…), but you definitely don't need to have a premium account to get started.
Where can I sell printable downloads?
There are quite a number of places you can lost your printable's, alongside having your own website if you wanted to.
Some of the best places to start listing your items are:
Etsy – The biggest marketplace for handmade/crafted/produced items
Amazon – Surprisingly for some, Amazon is a big marketplace for digital products. Fees are charged according to what you're selling
Ebay – This is another one that people just don't think of when it comes to selling digital products. You have to clearly label your product 'digital' so no one's expecting a physical product to arrive!
Home Data Entry Jobs
There's very little specific training needed to be able to get work entering data at home, meaning you can get started pretty much straight away.
Can I really get data entry jobs at home?
These work from home jobs traditionally seem a bit spammy, don't they! Rest assured, it certainly IS possible to get work entering data from your kitchen table.
What do I need to be able to do data entry at home?
There are a few things you need to have access to in order to be able to work effectively. If you've got a good internet connection, a comfortable chair and desk and up to date IT equipment, you'll be in a better position to take on this sort of work.
On top of that, you'll likely need a software package such as Microsoft Office.
If the company employing you uses specific programmes or software, this will likely be provided for you.
Where can I find data entry jobs in the UK?
Data entry jobs can be hard to come across, mainly because they're easy to start and require very little skill, making them quite high demand work from home jobs.
But they are out there.
Once you start and are successful, many people find they get more work, the more they do.
There are a number of places you can legitimately get data entry work from home jobs, and I've listed some of them below.
Just remember with data entry jobs, make sure you never pay to be given work and stick to the general rule of 'if it seems too good to be true, it probably is!'.
Places to find data entry jobs:
Clickworker – Clickworker allows you to sign up and make yourself available for work for Clickworker's clients. Data entry is one of the jobs you might be offered. There ARE other jobs available: proofreading, surveys and editing for example. The amount of work you're given is dependant on how well you complete tasks and you're paid roughly a week after you complete the job, by PayPal.
The Smart Crowd (Lionbridge) – To work with Lionbridge, you need to register on their website and complete a questionnaire. This is just so they know what type of work you'll be best suited to. There are varying tasks on offer, and you'll be emailed when something suitable for you comes up. Payment is monthly.
Amazon mTurk – Amazon Mechanical Turk has literally thousands and thousands of jobs available for you to pick up. You register, select tasks, and start. Sometimes you have to complete a qualifier before you can start the job to make sure you know what you're doing. One thing: you only get paid if your work is accepted. Payment is made by Amazon gift card unless you specifically request a bank deposit.
Freelance Writer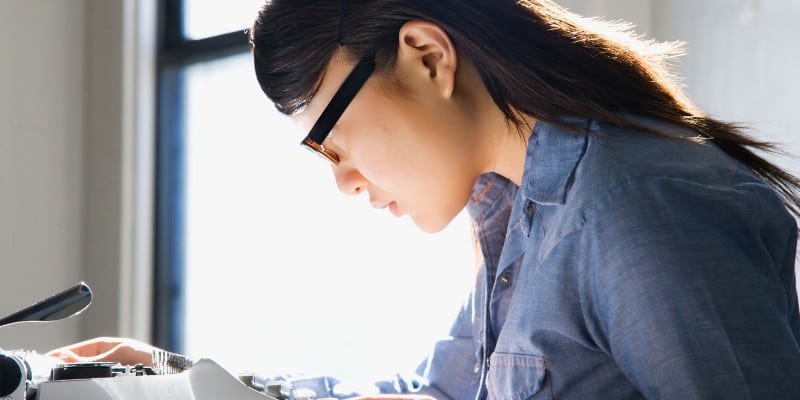 What is freelance writing?
Freelance writing is one of those things that seems amazing. You can work from home, anywhere in the world except, well….what exactly is a freelance writer?
As a freelance writer, you don't need a degree in journalism to be successful. Really, you don't.
There is a place out there for writers of all kinds. Some of the most successful freelance writers are the ones that have not been 'trained' in how to write. They do have though, a natural, chatty, relatable voice. This makes readers connect with you.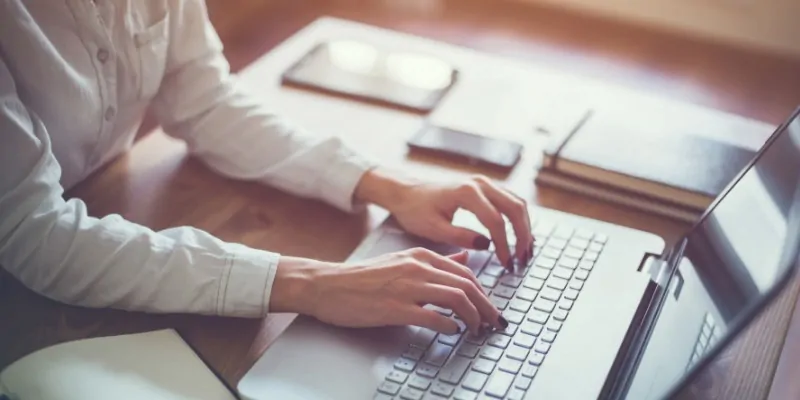 As a freelance writer, you can write about anything, but it's far better to find your niche and write broadly around that.
Your writing will sound natural if you're talking about something you know about.
Think of it like a conversation…..you can have an easy conversation about something you're passionate about. It's not so easy if you're unfamiliar with the topic.
What do I need to become a freelance writer?
To become a freelance writer, there's going to be a couple of things you need to have in place before you start:
Your portfolio – Don't let the word portfolio put you off. It doesn't have to be as huge as it sounds, you just need to have a way to show potential clients your work. It's going to be much easier for people to hire you if they can see examples of your work. You could showcase your work on your own blog, or you could guest post on other peoples sites.
Know your worth – What's your writing worth? It's one of the first questions new freelance writers ask. Negotiating fee's can be awkward for some of us, so it's best to have this sorted before you get your first client. Find other freelance writers and find out what they charge. If you're inexperienced and looking for your first few jobs, decide on the lowest you'll work for an hour and use that as a guide. As you become more established you can change your rates, but have a figure in mind when you start out.
Getting your first freelance writing client
Like so many self starter jobs, getting your first client can be hard work.
Being able to work from home and earn money without having to face the daily commute means that competition can be high when you're starting out. But that doesn't mean the work isn't out there.
There are really three main ways you can go about getting your first freelance writing job.
Pitch yourself to blogs/companies – Make a list of as many companies and bloggers who are in your niche as you can. Email them. Write a really good, compact email. Detail who you are, where they can find examples of your work and how they can contact you. It's a long shot, and you're not going to hear back from most of them. Keep going…it's not personal and it's not the only way to get work!
Online marketplaces – Set yourself up a profile on UpWorks, Fiverr and other market place sites that clients might look for writers. As with the email above, make your profile short, to the point and with examples of where they can find your work. If you've guest posted for free on big name sites, use their names….if a client is familiar with a name you've published work with, you're already a step ahead.
Check out job boards – The two main ones are ProBlogger and FreelanceWriting both have job boards where you can apply to clients looking for a writer for a specific job.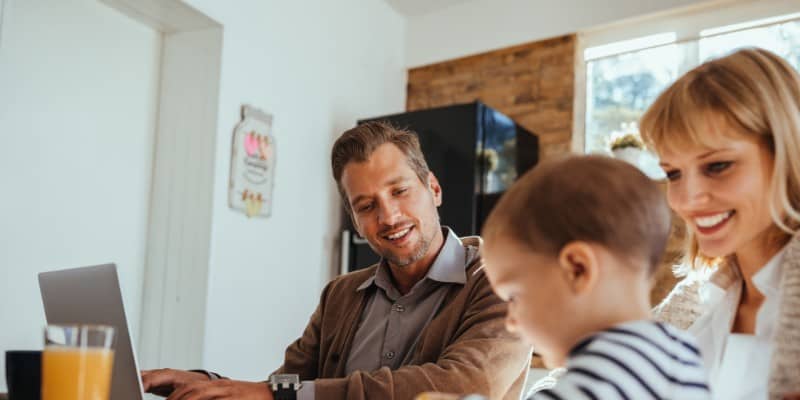 Freelance writing could be just what you're looking for to escape the 9-5.
Mystery Shopper
Mystery shopping has long been a favourite way to earn some extra money. While you're not at home it's something you can plan out at home and carry out once you hit the town.
This one's not going to earn you a full time income, or even close to be honest. But it's a good way to bring in some cash when you need it. If you're out at the shops or lunching somewhere, why not!
This post here on the best UK mystery shopping companies will talk you through how to get started.
Selling secondhand clothes online is something a lot of us dip in and out of but its also a genuine way to start a business form home.
Selling used/pre-loved/secondhand clothes online has seen some people turn it from side hustle into very much a full time and profitable business.
If you can type at a decent rate and you're accurate while doing so, transcription work can be a really good way of earning an income from the comfort of your own home!
There are many types of transcription work available, ranging from basic transcription, perhaps transcribing meeting notes or a college essay, to more specialised types such as legal or medical transcribing.
Many of us have all the equipment needed for transcription work already, so there might be no initial outlay.
You'll need to apply to some of the companies offering this type of work and they'll ask you to sit a test or two to make sure your work is up to the required standard for their clients.
Once you've passed these, you'll be offered work that comes up. It's up to you to take the job. This will have it's own deadline, but the more work you complete well for them, the more you'll be offered.
This post here will take you through all the steps to get started in transcription work.
Online Tutoring
Tutoring online no longer means you need to be a qualified teacher. You often don't need a degree, although for a few, you do. This is a genuine work form home job, career even, and many people make this their full time role.
Tutoring is a global work at home opportunity. If you teach students abroad, you need to be prepared to work anti-social hours to accommodate your students daytime hours.
What's generally important here is that you're able to build up a rapport with your student. Make a time commitment to lessons. While the hours you work may not be 9-5, you still need to be able to commit to the lessons.
Becca from BoostMyBudget has a great post here on online tutoring
If spellings and typos jump out at you, proofreading might be the work from home job you've been dreaming of!
This one's a great way to earn money for anyone who loves reading. You'll need a brilliant grasp of the English and near perfect grammar and context skills.
There's an almost endless amount of content that needs to be proofread before it can be published. This ranges from blog posts to novels and press releases to legal transcripts.
Proofreading is well paid as well. Like transcription work, the more you complete well for your agency, the more work you'll be offered.
See our huge guide here to getting started as a remote proofreader.
Book Seller
Love books? Know your popular authors and your first editions? If so, selling books online is something you can do from your own home, in your own time and make some cash from!
There are loads of place to sell books. From setting up an Amazon seller account to using the scanning apps, books have always been a very resale-able item.
You could sell any books, or specialise in a specific type of book, such as used college and school textbooks.
This post here on selling used text books. This will give you a head start if selling text books is something that interests you.
Where Can You Find Work From Home Jobs?
Here are five places in the UK where you can start looking for work from home jobs:
Preparing for a Work From Home Job
Once you've secured a work from home job, it's important to properly prepare. This is to ensure you can work effectively and efficiently. Setting up a dedicated workspace is crucial.
This doesn't necessarily mean you need a separate home office. However, you should have a space that's quiet, comfortable and free from distractions.
Investing in good quality equipment, such as a reliable computer and a comfortable chair, can also make a big difference. Staying productive when working from home can be a challenge. Establishing a routine, taking regular breaks and setting boundaries between work and personal time can help.
It's also important to stay connected with your colleagues, even if it's just through virtual meetings or chats.
What are the highest paying work from home jobs?
The more skill needed to qualify for a home based job the more you can earn. For unskilled work, once you get the hang of transcription work, this can be pretty well paid.
Are work from home jobs legit?
Always research the company you're looking to work before to make sure they're legitimate and not a scam. Never send money to get work.
How can I make money working from home UK?
Some popular UK based work from home jobs include:
Home-based Data Input Operator
Business Analysis
NHS 111 Home-working Clinical Advisor
Freelance Writer
Remote Customer Service Representative
Travel Consultant
Amazon Content Specialist
Data Analyst
Email Marketing Assistant