* We sometimes use affiliate links, so we may receive a commission, at no cost to you, if you make a purchase through a link. Check our disclosure for more info.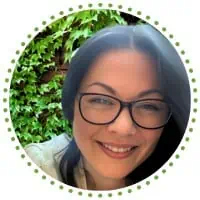 I'm Steph, mum of three! 👋
Here, I share practical insights on making (and saving!) money. With a knack for budgeting and a passion for financial freedom, I've picked up lots of tips & tricks along the way. And I can't wait to share them with you here!
Selling gift cards is a great way to make extra cash. But there are a few rules you should follow to make sure that you get the most money for your cards.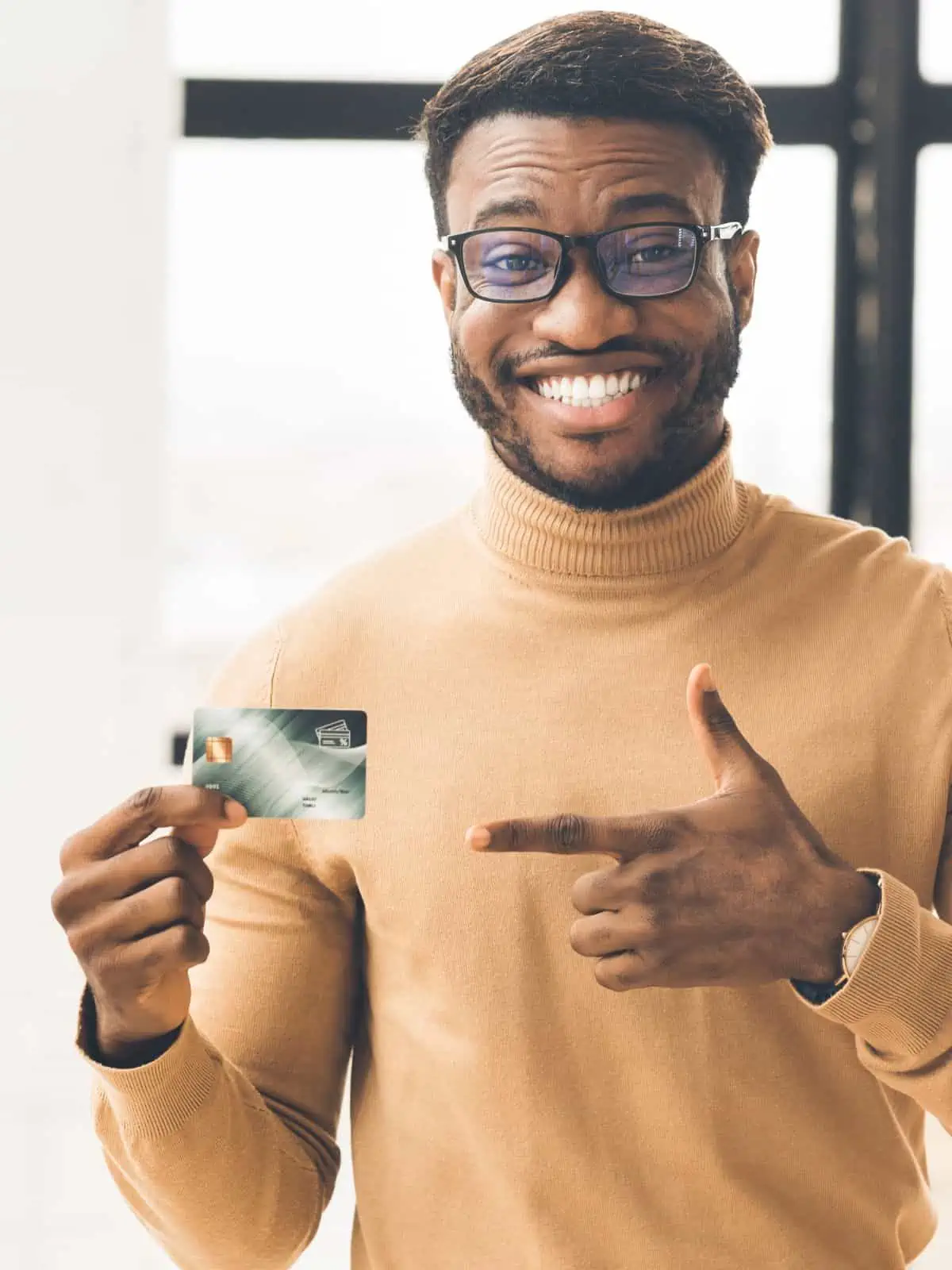 Get Cash For Your Gift Cards
Gift cards get a bit of a bad rep sometimes. They're often seen as a lazy way to give a gift, the zero thought, last minute present. Personally, I love gift cards!
Unless you know someone really well or have been told that someone you're buying for wants a specific gift, it's really hard to know what to buy them. You want them to like the gift, right?
Many places sell gift cards that can be used in multiple shops, so they're a safe option and you know the recipient will get something they like. But what if you're gifted a card and have no use for it. Or could better use the cash? Is there anyway to exchange it for cash? Well, funny you should ask, because there is, yes!
Can You Sell Gift Cards?
The point of shops selling gift cards is that it will be spent in their store. They've already been paid for the card. The card is a promise that they'll allow the holder to exchange it for the equivalent in goods at some point in the future.
Ultimately though, they've already made the sale. There are a number of legitimate places you can sell gift cards (see below). It's become more popular in recent times to sell gift cards (as well as buy them). Why? Because they're bought and sold at a discount. So a buyer can get more for their money buying a gift card for a store they know they're about to use. A seller gets cash for a store gift card they know they won't use.
It's a win-win situation. Even the shop doesn't lose out: They've already made the full price sale.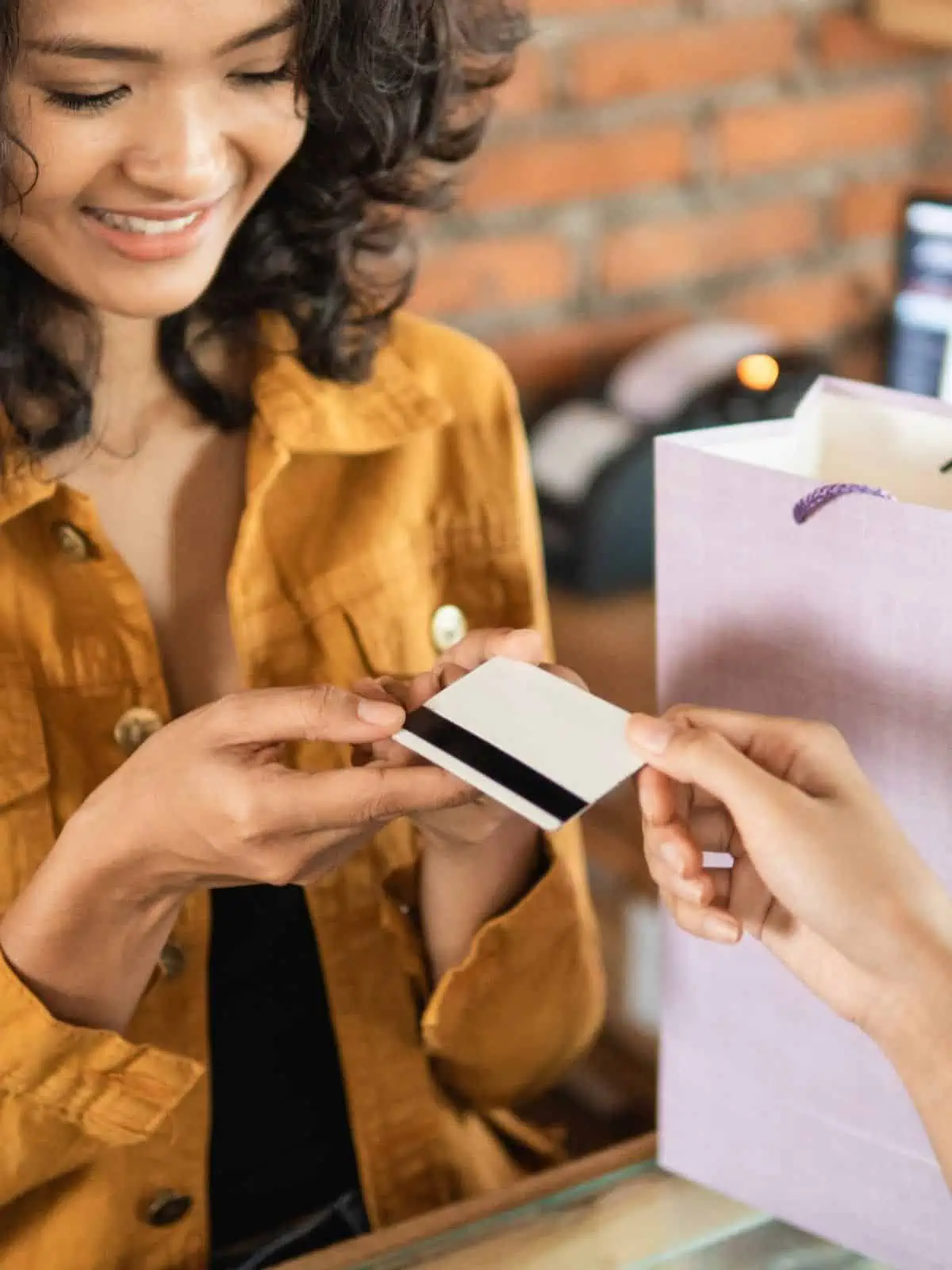 Expiry Dates
You'll have likely noticed that shops add an expiry date to gift cards. It's often 2 years, sometimes less, sometimes more. The reason given for this is that gift cards are viewed by stores as a 'liability' and the business in question can't balance their books if they don't know when the card will be redeemed.
Some consumer groups believe this is not true and given that an estimated £300million worth of gift cards go unredeemed every year in the UK, the deadlines are more to do with revenue than book balancing.
Either way, it's really important to know what the expiry date of a gift card is. This stands whether you're buying or selling gift cards.
How Selling Gift Cards Works
Selling your gift cards is a straightforward process. On one of the selling platforms we list, you simply list your unwanted gift cards for sale and turn them into money. Keep an eye on newsletters for special promotions and offers for both buyers and sellers.
You enter the retailer and the value of the gift card to get an instant valuation. Once you agree to the price, you can send your gift card (free of charge) and they will pay you via cheque, ach bank transfer, or PayPal once they've verified the value and validity of the card.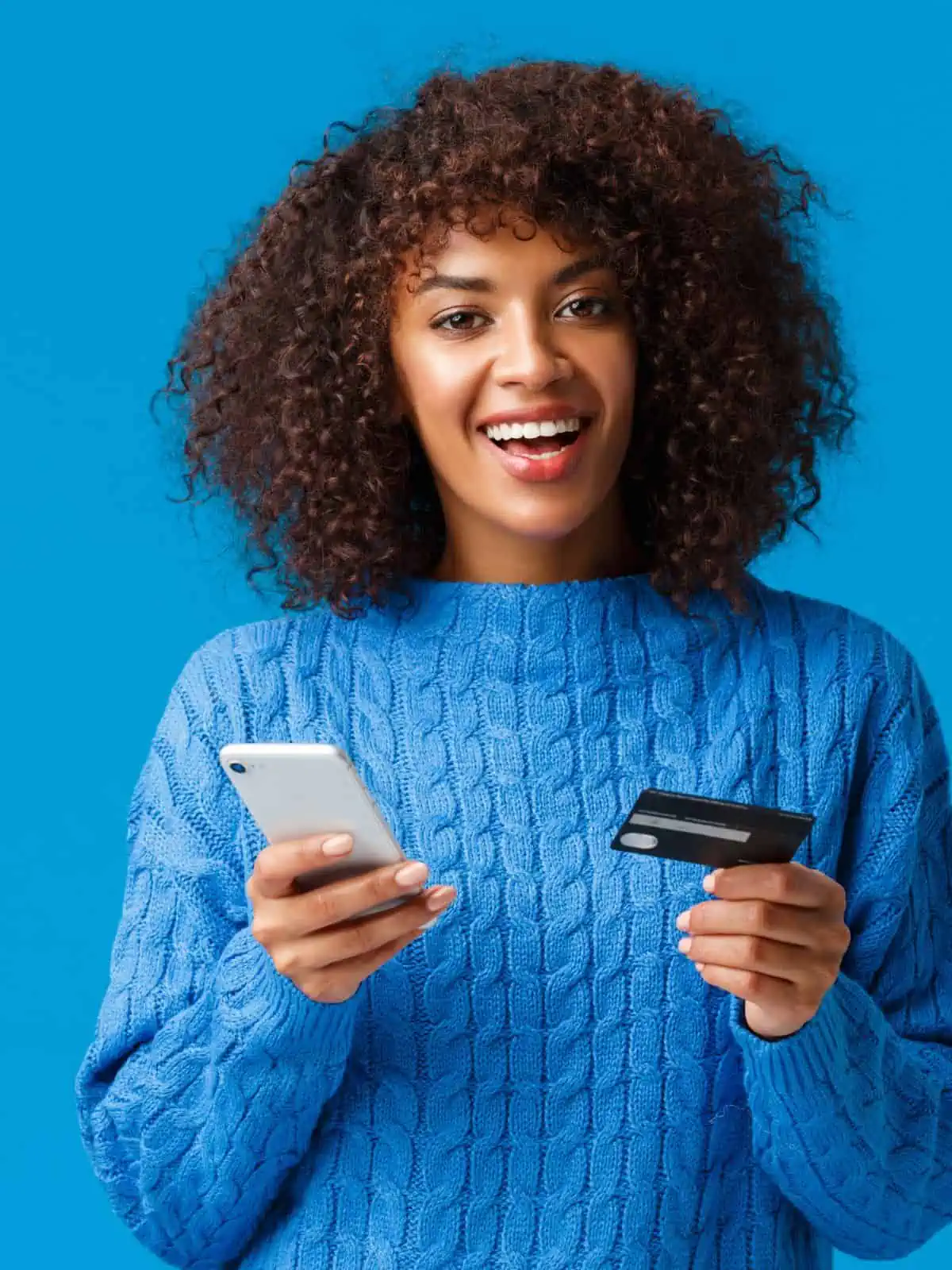 How Much Money Can I Make Selling My Gift Cards?
If you have unwanted, unused gift cards the first thing to know is that you won't earn the same amount of cash as the value of the card.
You can use the quote tool resale sites offer to get an idea of the minimum value of your card.
Currently on CardYard, a £30 Sainsburys gift card is worth £26.10 at resale, a £20 Primark card is worth £16.20. I think these are pretty decent quotes, assuming you don't want the gift card. The valuations change according to popularity and demand so get an up-to-date quote when you're about to sell.
People purchase gift cards as they can get them at a discount, otherwise there would be no point. People selling them get cash, and while not as much as the cards value, this gives them the option to spend it in other places. Selling gift cards at a discount is a good option for a lot of people.
There are a few factors that determine how much you'll get for your type of gift card:
Popular gift cards are likely to fetch a high price than more niche shops
If your card has a pin, make sure you include this.
Having the receipt helps resale sites to validate your card, increasing it's resale value
Gamers gift cards sell well, games are pricey and people are often on the lookout for a discount
Longer expiry dates are more popular than ones that need to be used quickly and this can increase their resale value
Physical gift cards mean longer for you to get your cash, having to mail it in, then wait for validation adds to the time it takes to see the cash, a gift card number or code is quicker
Where To Sell Your Unwanted Gift Cards
Here are the places we found in the UK to sell unwanted gift cards:
Cards2Cash is a UK based platform that gives us a simple way to sell unwanted gift cards. The user friendly platform lets sellers list their gift cards for sale.
Cards2Cash accepts a range of gift cards from different shops, increasing the chances of your gift card being sold. The platform's a popular choice with those of us looking to convert our unused gift cards into cash!
Cardyard is one of the better known gift card selling sites and one of the main gift card competitors. It also sells gift cards at discount prices (handy for saving money!). Cardyard accepts lots of gift cards from different retailers and is designed to be user-friendly, making the process of selling your gift cards easy and hassle-free.
For CardYard gift card buyers, they're covered by a 42 day gift card balance money-back guarantee. This covers the gift card for 6 weeks from purchase. Should there be a balance discrepancy during this period, they'll refund or replace the difference.
They also have an easy quote tool so you can see what you'd get before you list your gift card for sale.
Zapper is another excellent platform in the UK for selling unwanted gift cards.
To sell your gift card, you have to enter the barcode of your gift card to get an instant valuation. While it's slightly more hassle than just selecting the shop and the card value, this validates the card at the same time.
Once you agree to the price you send your gift card to Zapper free of charge. Zapper then pays you via cheque, bank transfer or PayPal.
Selling Unwanted Gift Cards On Amazon
Since 2021, Amazon no longer allows you to sell unwanted gift cards on their platform. There are pretty legitimate reasons for this.
One of the major issues for people buying discounted unwanted gift cards is that it can be hard to verify the value of the card before you buy it. Since Amazon do not offer a gift card validation service themselves and so buyers had to take the sellers word. And as is so common, this led to a lot of scams taking place.
However, you can buy a discounted Amazon gift card to use on their site, saving some money. You can also read about getting free Amazon gift cards here.
Selling Unwanted Gift Cards On eBay
At the time of writing this, eBay has a number of policies in place surrounding the selling of unwanted gift cards on their site, such as the seller having possession of the physical card at the time of selling. You can only sell physical gift cards, and the card must be shipped to the buyer. Digital gift cards or codes are not allowed to be sold on eBay.
However, that said, when we looked, there were many listings for gift card codes as well. As with Amazon, for the buyer, the issue is the validation of the card. We wouldn't recommend buying gift cards on eBay for this reason, and so really we'd not recommend selling gift cards on eBay either. There is too much room for scamming.
As a seller, if the buyer claims there is not the balance you started on the card you can run into issues and end up loosing your gift card and having to refund the buyer. There are the platforms above that protect both the seller and the buyer so we'd recommend using one of these instead to cash in your unwanted gift cards.
Other Ways Of Selling Gift Cards
There are other places you might come across when you're looking to sell a gift card. Facebook marketplace, Craigslist, some Shopify online store gift card buyer, there are quite a few places you can find.
However, BEWARE!
Selling gift cards leaves you open to all sorts of scams (like offering crypto for cards!) so as we already said, we only recommend using reputable sites with the ability to verify gift cards. The last thing you want is to lose the card.
Tips to Sell Gift Cards Online
When selling gift cards online, it's super important to make sure the platform you choose is secure and reputable. Check the Better Business Bureau ratings and reviews for any gift card selling site you want to use.
Sell your card as soon as you know you don't want it and won't use it, this gives a longer expiry time making it more attractive to buyers. Also, remember to read the terms and conditions of the platform you're using to avoid any hidden fees or charges.
Gift Card Selling FAQs
Where can I sell my gift cards for cash?
In the UK, you can sell your gift cards for cash on platforms like Cards2Cash, Zapper, and Cardyard. These platforms offer a straightforward process to convert your unwanted gift cards into cash.
Can you sell gift cards on eBay UK?
Yes, you can sell physical gift cards on eBay UK. However, digital gift cards or codes are not allowed. Ensure to provide accurate details about the card and remember eBay charges a selling fee.
Can you return a gift card and get cash?
Generally, gift cards cannot be returned for cash. Most retailers have policies that prohibit the return of gift cards for cash, but policies vary, so it's worth checking with the specific retailer.
Can you buy something with a gift card and return it for cash?
Typically, when you return an item purchased with a gift card, the refund will be put back onto a gift card, not given as cash. This can vary by retailer, so check the store's return policy.
How do I convert a gift card to cash?
You can convert a gift card to cash by selling it on a gift card exchange platform like Cards2Cash, Zapper, or Cardyard. These platforms offer cash in exchange for your unwanted gift cards.
Do gift cards expire in the UK?
Yes, UK gift cards do expire. You need to check with the retailer how long the gift card is valid from, as this varies between stores. Some retailers will extend the life of an expired gift card on request but they are under no obligation to do so.