✅ 25% off 6 bottles of wine
Looking to get 25% off 6 bottles of wine? We've got the best supermarket wine deals here, the dates supermarkets hold these wine offers and how you can get your hands on cheap wine!
Supermarkets that offer the best wine deals at selected times throughout the year include:
Tesco
Sainsburys
Asda
Waitrose
Morrisons
Marks & Spencers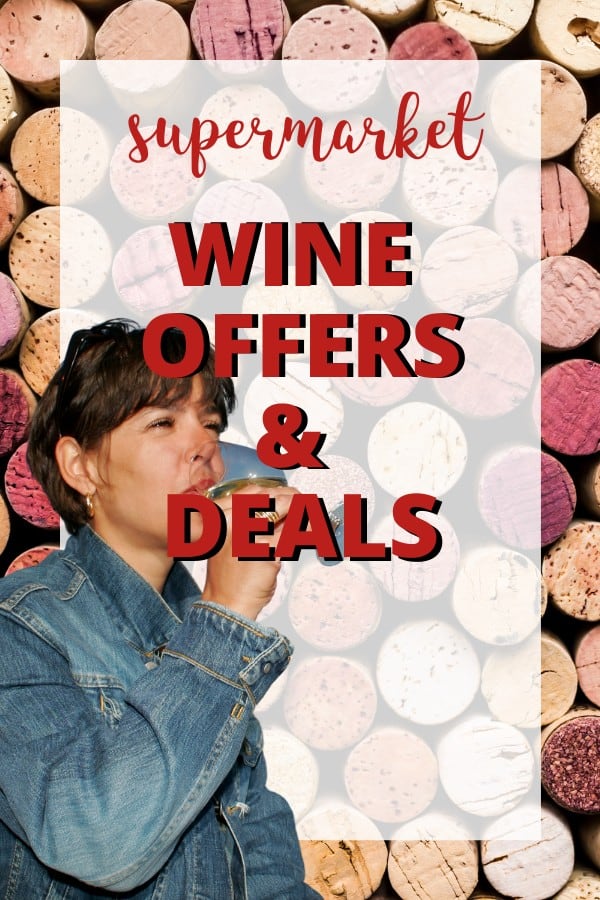 Luckily for lots of us, all the big UK supermarkets all have wine deals on that happen throughout the year.
Most of them hold the much loved 25% off 6 bottles of wine deals, and the ones that generally don't usually have other offers on.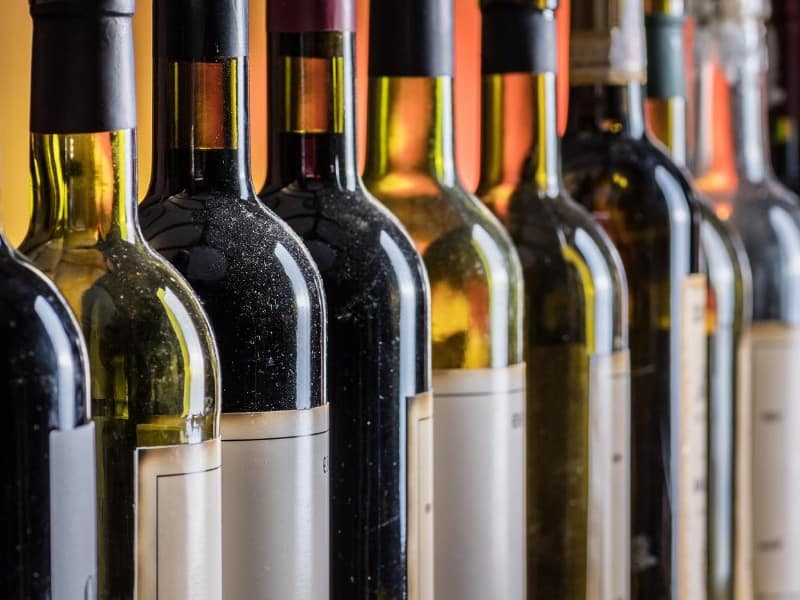 Looking for the best online wine deals? Find them here!
Also see: Save over 50% on wine using wine clubs introductory offers
✅ Supermarket wine offers
You can get 25% off your favourite wines form loads of the big supermarkets, Sainsbury's, Marks & Spencer, Tesco, Waitrose, Asda and Morrison's, so you can stock up on your favourite wines at a whopping 25% discount.
This wine deal allows you to buy cheap wine at certain times throughout the year, stocking up and saving yourself some big money.
These deals are held at certain points throughout the year, read on to find out how to get your hands on them!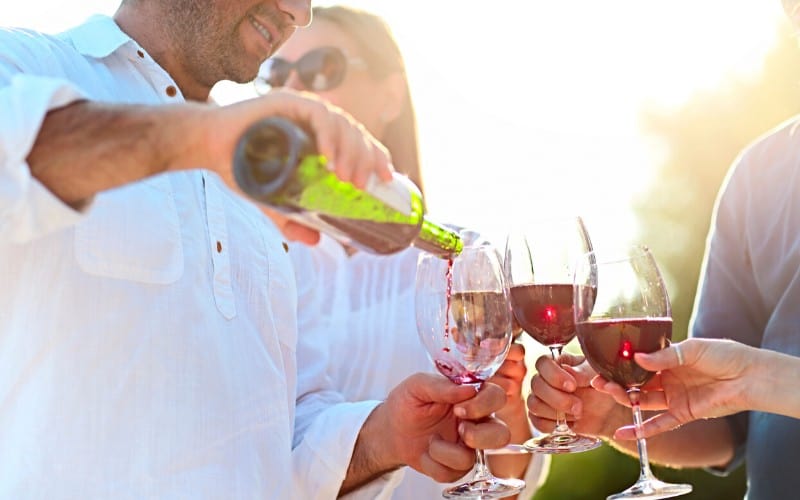 ✅ Which supermarkets have 25 off 6 bottles of wine?
The supermarket wine offers at these stores have minimum bottle prices and they do tend to vary, so make sure to shop around before stocking up to get the very best deal.
Asda seems to be the cheapest at bottles in the offer starting at £3.50, but all the supermarkets have some pretty good deals.
✅ Tesco 25% off wine
Tesco offer you 25% off 6 bottles of wine around 6 times a year and they seem to mainly coincide with holidays, so Easter, Summer, Halloween, Bonfire night and Christmas.
Reduced wine is also included in the 25 percent off Tesco offer, and you can of course use your Clubcard, making the deal even better, especially if your favourite bottle happens to be reduced!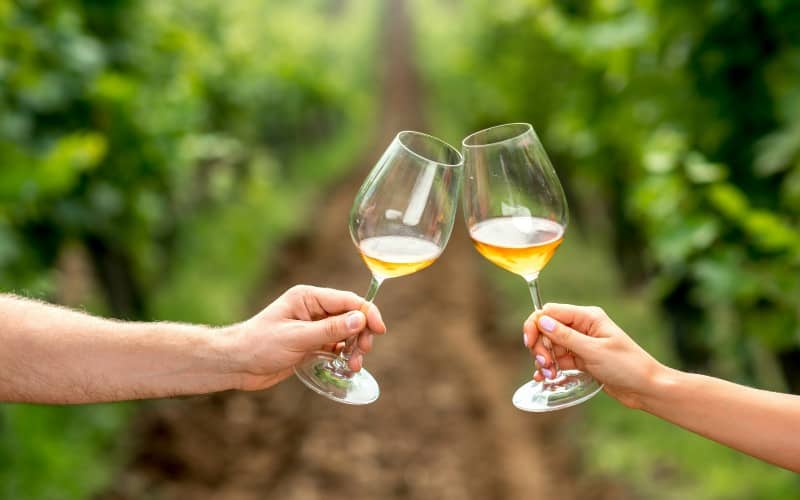 ✅ 25% off 6 bottles of wine at Marks and Spencer
Marks and Spencer have previously run their offer on wine around Christmas, and as yet have not confirmed the dates for the next 25% off event.
These wines on offer now are in multiples as well as individual bottles, but we've found them on the pricey side, so maybe use this one as a treat!
✅ 25% off 6 bottles of wine at Sainsburys
Sainsburys tends to run it's wine offers every two or three months.
Using your Nectar points and waiting for the November Sainsburys Nectar points double up offer means you can make even more savings. Although not all wines can be use with double up vouchers, Sainsburys own branded wine (Taste the difference) can be bought with your points.
Sainsburys wine offer for 25% off six bottles has a minimum bottle price of £5 or £7 in Wales and excludes all bottles of 200ml or under.
This offer is available in store and online, although not available in Sainsburys Locals and there is a maximum of 36 bottles per customer.
✅ Morrisons wine offers
Morrisons offers some slightly different deals than the usual 25% off that other supermarkets do.
Current deals include 2 bottles for £10 on selected wines or they currently have 3 bottles for £20 on some more expensive wines, saving you quite a bit, and buying your wine like this can often mean bigger savings than 25% off, so well worth looking at.
Morrisons tend to have offers on their wine throughout the year, often on single bottles meaning you don't have to order a minimum quantity which can be more convenient if you only want the odd bottle.
✅ 25% off 6 bottles of wine at Asda
Asda usually hold around 6 25% off 6 bottles of wine events through the year, with around 3 held in the run up to Christmas.
Asdas wine offers also include the Asda Rollback deals, meaning bigger savings!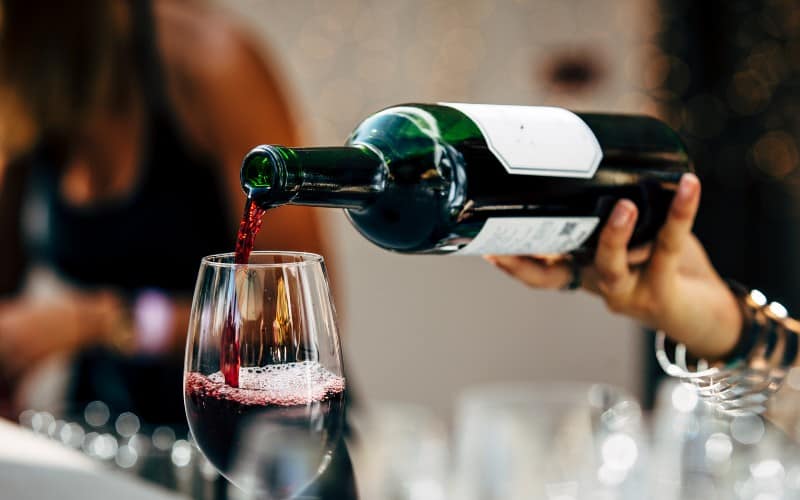 You can mix and match any bottles you like, so it's a good time to try out new wines, or treat yourself to something you'd not normally buy.
✅ 25% off 6 bottles of wine at Waitrose
Waitrose wine deals happen around 3 to 4 times a year, with one held before Christmas.
Waitrose minimum bottle price is slightly higher at £5 a bottle, although there is no 6 bottle minimum on most of their offers, meaning you can try out single bottles you might not otherwise try.
Waitrose wine offers generally last for a week once they start.
✅ Discount wine
While the supermarkets often have great offers on wines, they're not the only places to offer us discounts on our favourite wines.
Lidl and Aldi usually have wines on offer that are great value, with Aldi offering free delivery on cases of 6 bottles, an offer expected to be ongoing for a while.
✅ Bulk buy wine UK
If you're serious about stocking up on wine, there are some amazing deals if you know where to look. Calais Wine is offering cases of 12 bottle starting at £2.29.
The catch? You have to go to Calais to get your wine but amazingly, this company will pay for your crossing and they're only 4 minutes away from the port.
Make a day of it, see Calais and bring back your favourite wines for heavily discounted prices compared to the UK.
You can find Calais Wine here.
If crossing the Channel seems like too much effort, Virgin Wines are offering new customers £40 off their first order (12-bottle case of wine for as little as £4.99 a bottle with your voucher).
✅ Cashback on wine
Don't forget to check to see if you can get cash back when you're buying wine.
If you're buying your wine online, you could be making even bigger savings!
Related posts
✅ Which supermarket has wine offers?
Most of the supermarkets have wine offers and deals throughout the year.
Tesco – 25% off wine (see post for offer dates)
Sainsburys – 25% off wine(see post for offer dates)
Waitrose – 25% off wine(see post for offer dates)
Morrisons – Buy 2 get 1 free (see post for offer dates)
Asda – 25% off wine (see post for offer dates)
✅ How many glasses do you get from a bottle of wine?
There are 5 small glasses in a standard bottle of wine