* We sometimes use affiliate links, so we may receive a commission, at no cost to you, if you make a purchase through a link. Check our disclosure for more info.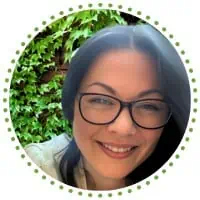 I'm Steph, mum of three! 👋
Here, I share practical insights on making (and saving!) money. With a knack for budgeting and a passion for financial freedom, I've picked up lots of tips & tricks along the way. And I can't wait to share them with you here!
Attention bargain hunters! Looking for a good deal? Huge discounts? Black Friday is a super popular event in the US where stores offer massive discounts to shoppers. However, lucky for us UK shops also take part now and this post tells you where and when!
Also see—-> How To Save Money Online Shopping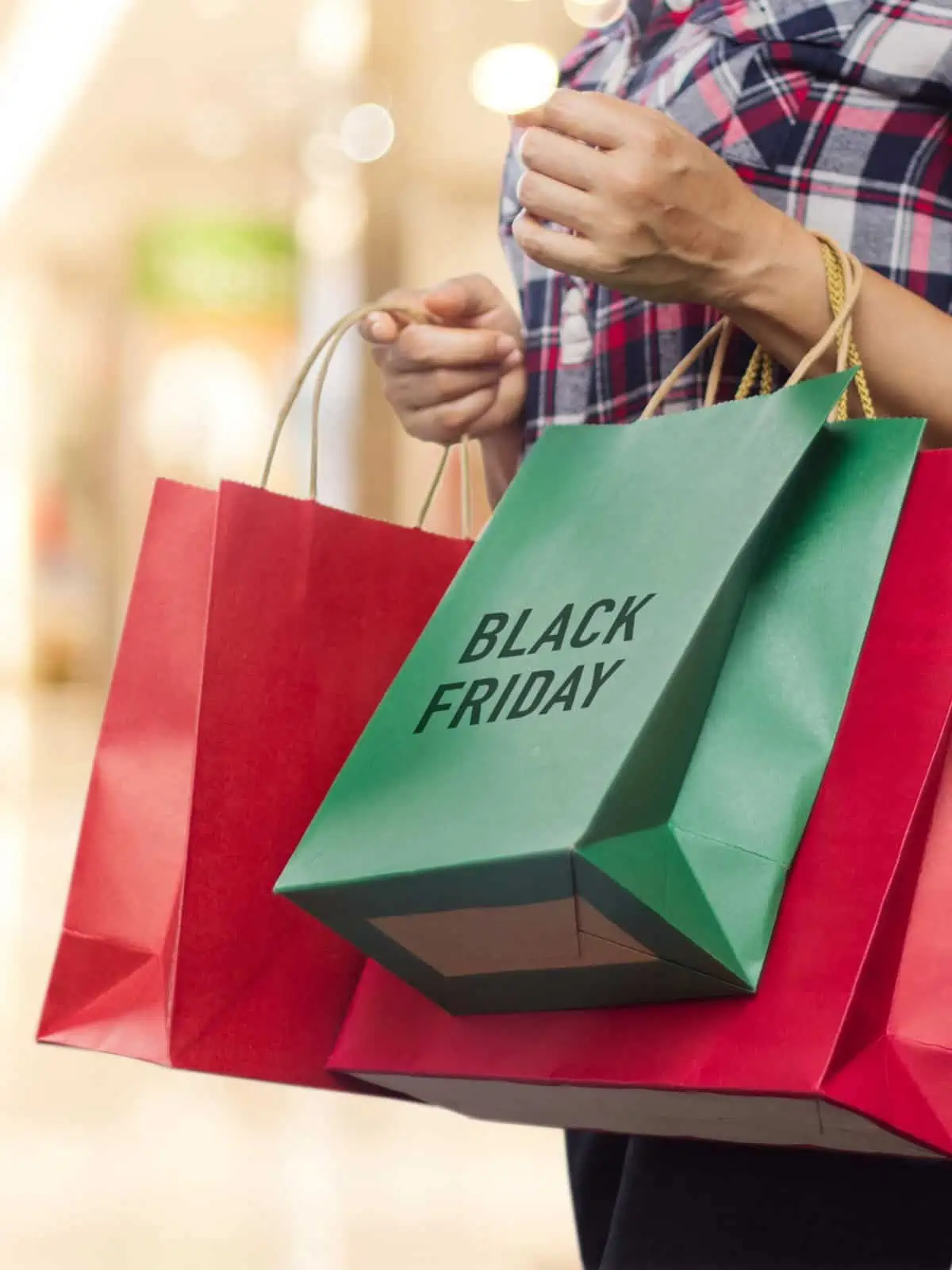 UK Black Friday Sales 2023
Black Friday sales in the UK typically start on the day after Thanksgiving in the US, which is the fourth Thursday of November, so the actual date varies. It's grown in popularity in recent years and has now become one of the biggest shopping days for high street retailers on the shopping calendar.
Being in the UK means this is a good time to think about Christmas shopping, getting the best deals and buying your Christmas gifts before the usual UK December Christmas shopping crush!
Since we don't celebrate Thanksgiving in the UK, it can be hard to remember the date, if you forget to mark it on your calendar, you're unlikely to miss the increasingly huge marketing ads in high street windows in the weeks leading up to it!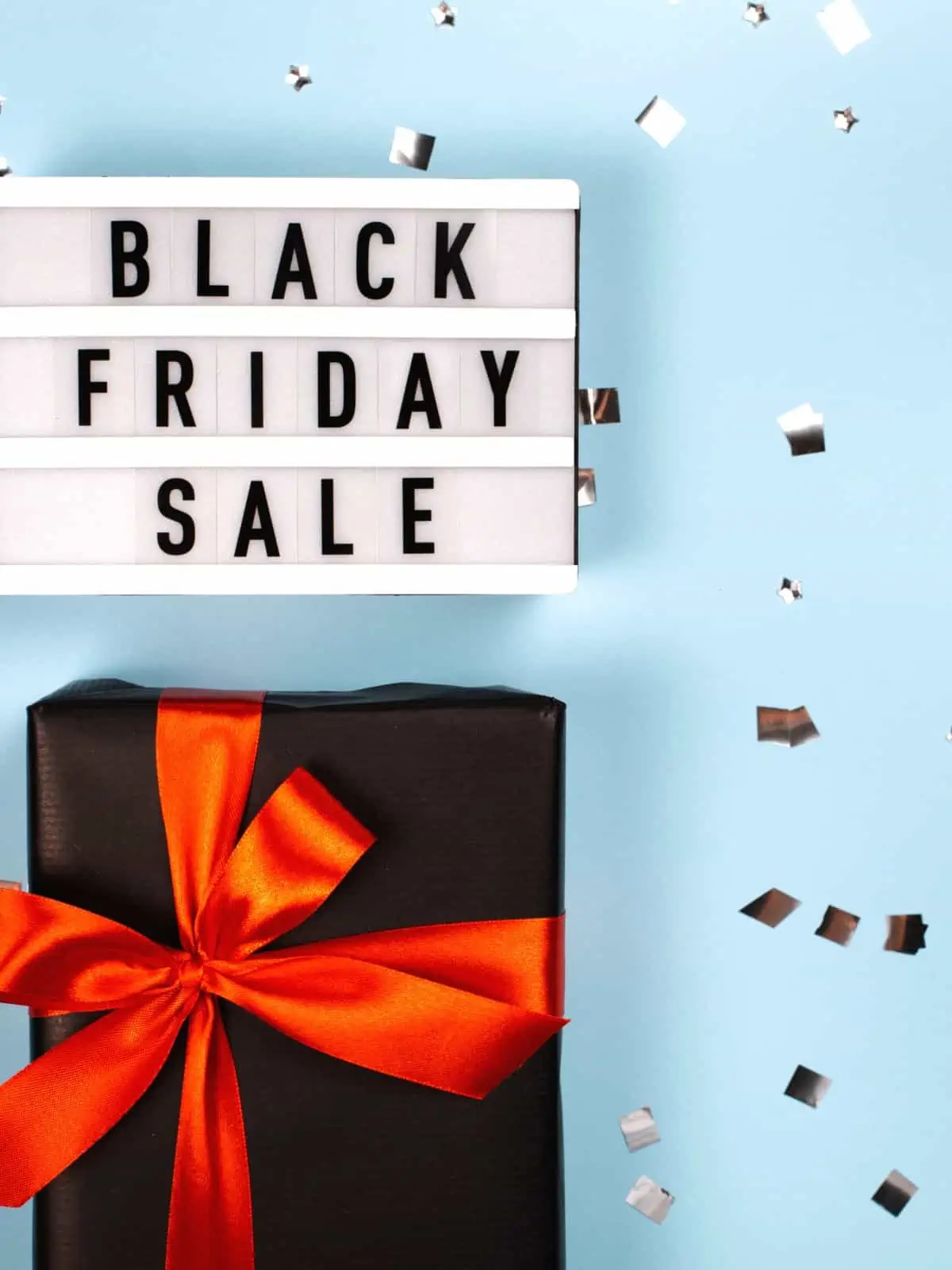 Some shops may begin their sales earlier, keen to get sales in, either online or in-store. It's better to check with individual shops for their specific sale start dates and times. Some retailers may also have pre-Black Friday sales or extend their Black Friday deals through the weekend or even into the following week to make the most of this event.
While very much an American thing, the UK has embraced this tradition and it's now one of the most lucrative times of year for shop owners.
More UK Sale Posts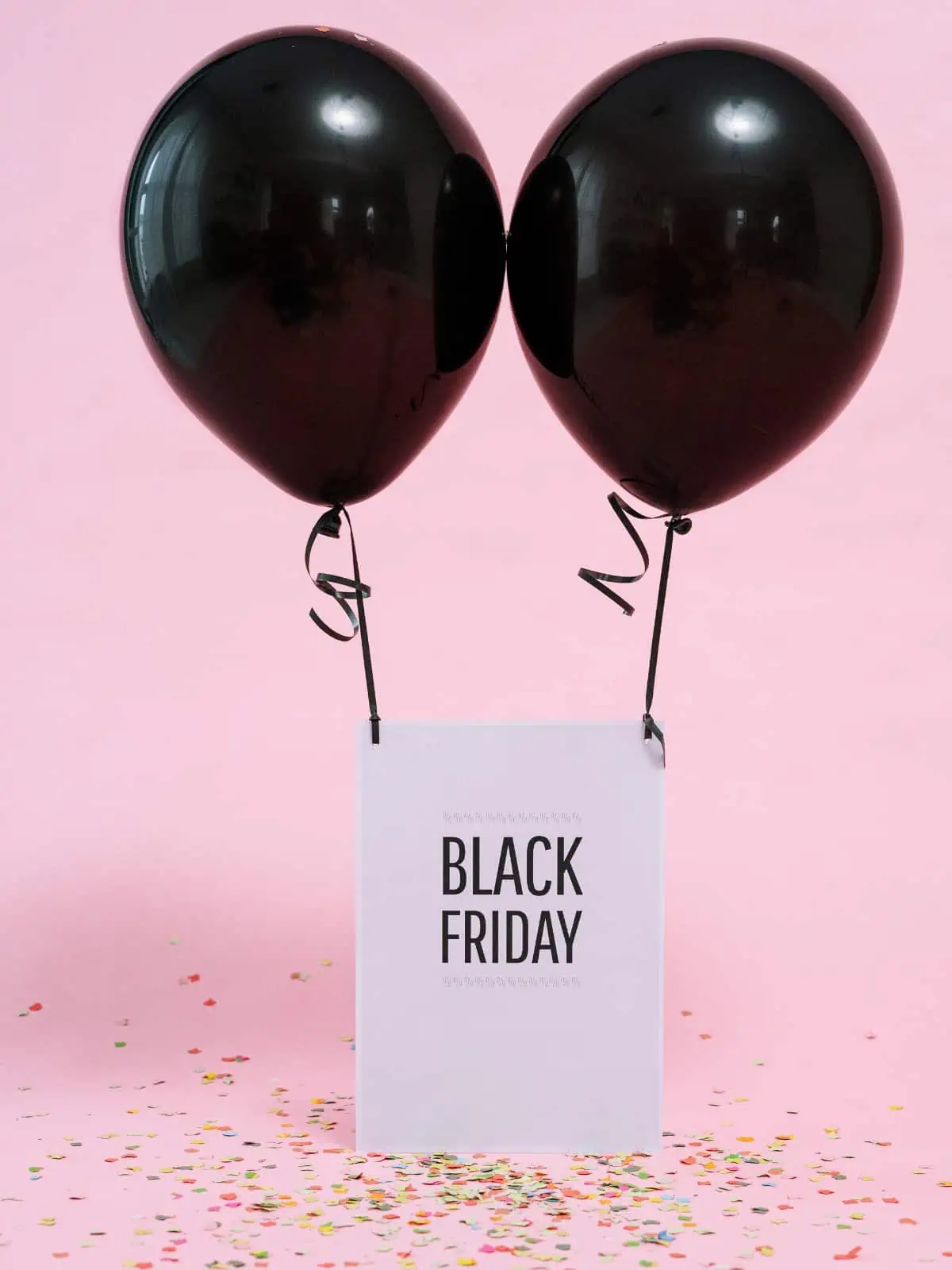 Does The UK Have Black Friday?
In a word, Yes! Black Friday has become increasingly popular in the United Kingdom in recent years, even though many of us remain unclear about what it really is, means and happens. We've seen the shopper in-store scraps over the 'last TV' or something of the like, but it all seems like a mystery to lots of us.
What Is Black Friday?
In a nutshell, Black Friday is a sale and originated in the US as the day after Thanksgiving when retailers traditionally begin the holiday shopping season with big discounts and sales. However, the idea quickly spread to other countries after seeing the success in the US including the UK, and many retailers now offer Black Friday deals both in-store and online. Lucky us. But only if you need something!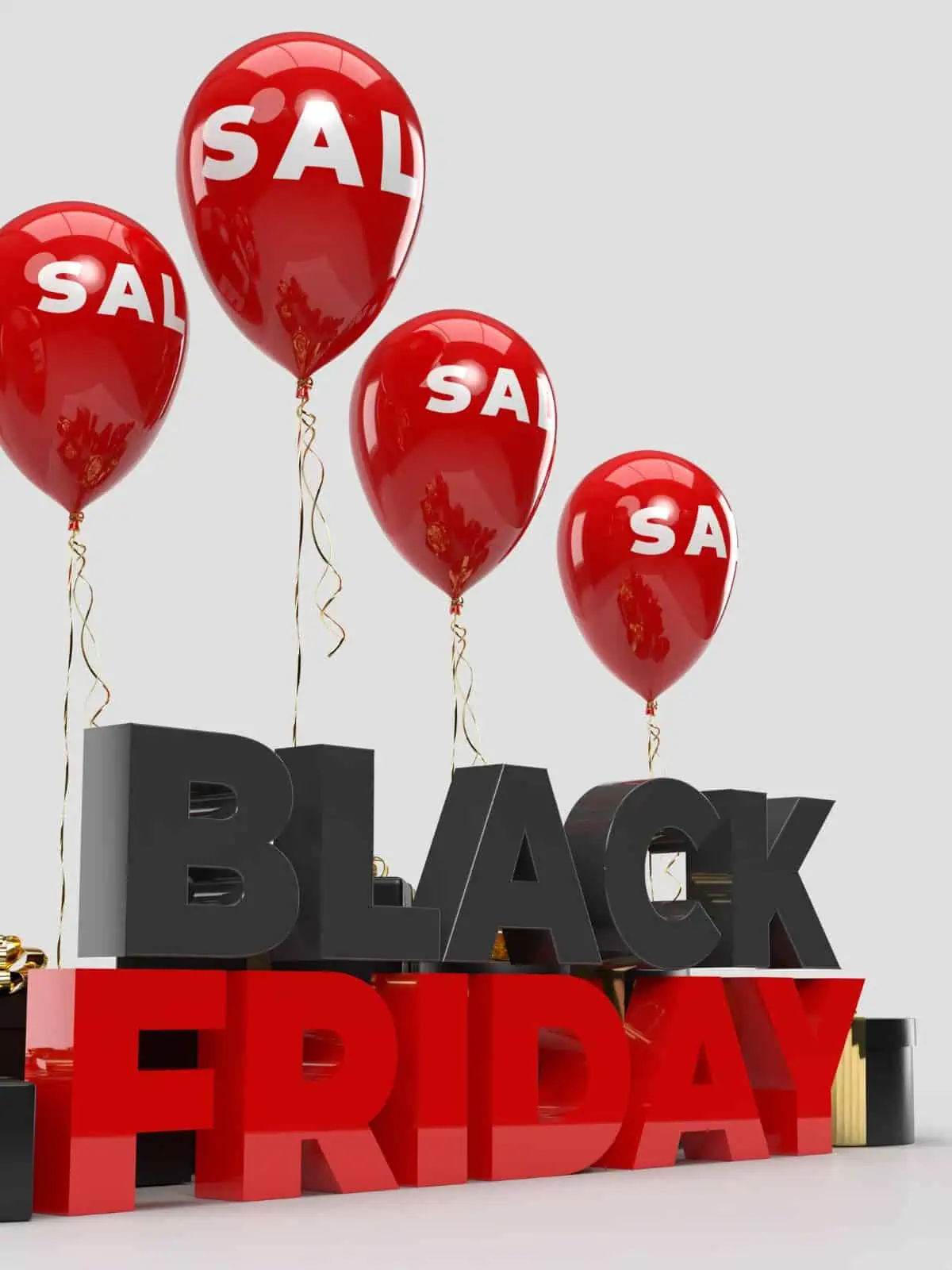 It has become one of the most important shopping days of the year in the UK, and many retailers offer significant discounts on a wide range of products. It's estimated the UK spends £7.4 billion (source) on Black Friday, so it's become quite a big deal. In both senses of the word!
Black Friday, some think, is a shopping holiday. Retailers offer significant discounts and sales on a wide range of products, including electronics, appliances, clothing, and more. It is considered an unofficial start of the holiday shopping season and is one of the busiest shopping days of the year.
It's not uncommon for shoppers to line up outside stores early in the morning, or even camp out overnight, to be among the first to take advantage of the sales. Think about the Next Sale in the UK. People would line up outside in sub zero temperatures to get the best bargains: It's like that, on a massive scale!
With time, it's spread to other countries including the UK, Canada and many European countries. In short, it's huge!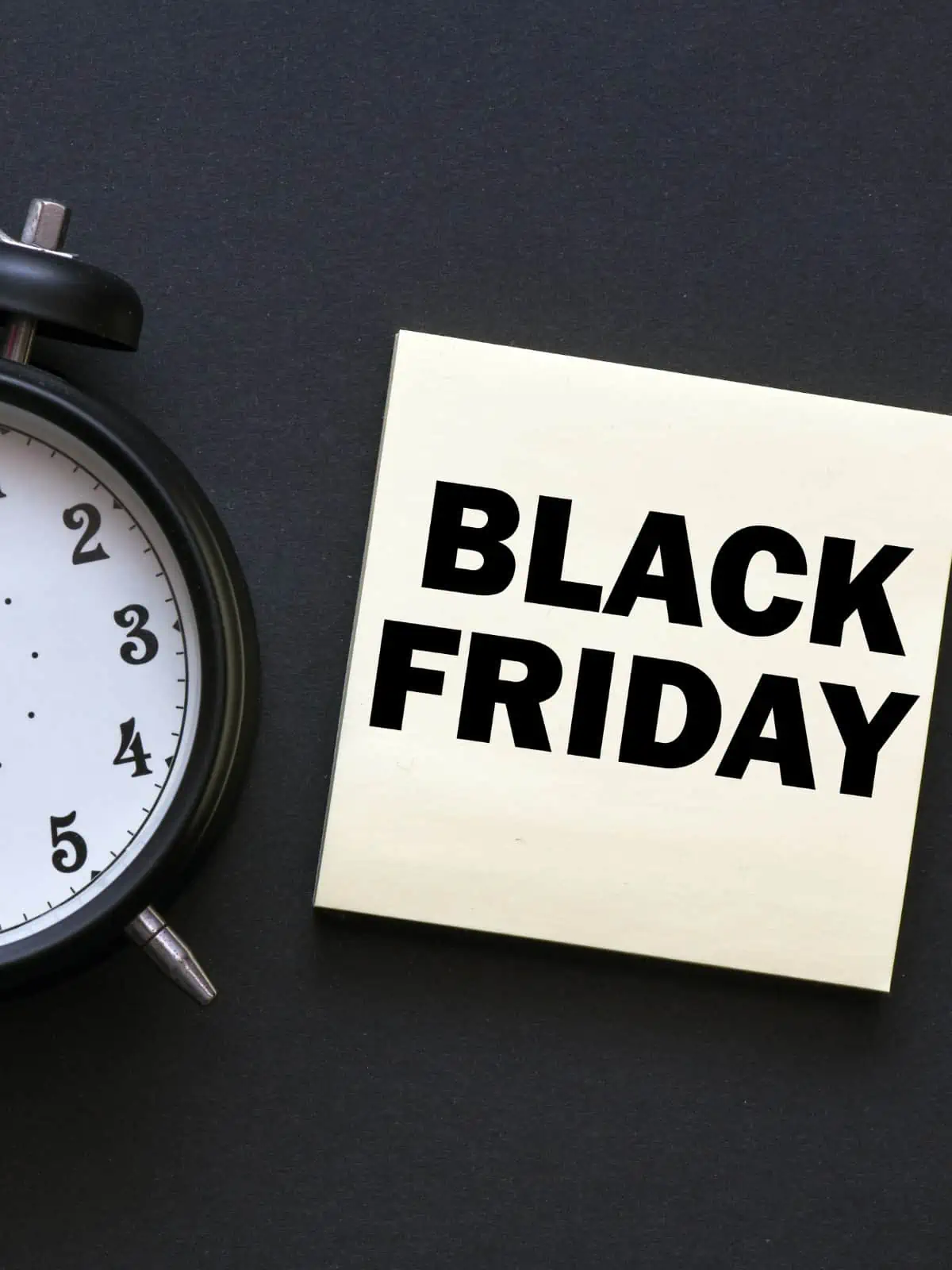 When Is Black Friday?
As we said, Black Friday is traditionally held on the Friday after Thanksgiving, which is the fourth Thursday of November in the United States so the date changes a little every year.
However, in recent years, many retailers have started to offer Black Friday deals much earlier, either online or in-store, some even a whole week before the actual date. Many retailers also extend their Black Friday deals through the weekend or even into the following week, making it a longer shopping period called Black Friday Week or Cyber Week.
Why Is It Called Black Friday?
The origin of the term Black Friday is a little disputed.
One theory is that the term Black Friday originally referred to the practice of recording losses in red ink and gains in black, and that Black Friday was a day that retailers began to turn a profit, or in the black.
Another theory is that the name Black Friday comes from the phrase Black Friday Syndrome used by Philadelphia police in the 1960s to describe the heavy traffic and chaos that occurred on the day after Thanksgiving.
However, most widely accepted is that the term Black Friday was popularised in the 1960s and 1970s by retailers and the media to describe the day after Thanksgiving as the unofficial start of the holiday shopping season.
The day was considered black because it was a day of heavy shopping and therefore high revenue for retailers, which helped them to go from in the red (overdrawn) to in the black (in credit) by the end of the year.
What's Cyber Monday?
Cyber Monday is a marketing term for the Monday after Thanksgiving in the United States.
It was created by online retailers to encourage people to shop online and the term was coined by Ellen Davis and Scott Silverman in a press release in the early 2000s.
Cyber Monday is considered to be one of the biggest online shopping days of the year, with retailers offering special deals and discounts on a wide range of products, including electronics, clothing, and more. Many retailers offer similar discounts to those found on Black Friday, but for online shoppers only.
Most of the deals you get in the shops on the Friday can be found online on the Monday, but since Black Friday has gone from the Friday to a week before and a while afterwards, the lines and dates have become a little blurred!
The concept of Cyber Monday has also spread to other countries and many shops now offer special deals and discounts on this day. However, it's worth noting that the term is not as popular and not as widely used as it is in the US and in the UK, you don't hear very much about Cyber Monday really, although if you're a seasoned online shopper you're likely to have at least heard of it.
Best Black Friday Deals
Black Friday deals vary from year to year and from retailer to retailer.
Some of the most popular deals in recent years have been on electronics, such as televisions, laptops, devices and smartphones. Other popular deals have been on appliances, such as refrigerators and washing machines, as well as on clothing, footwear, and accessories.
Shoppers have tended to wait for Black Friday to make the bigger purchases, which explains why electronics and appliances are usually the best sellers. You can simply save the most amount of money.
It's worth noting that Black Friday deals can vary greatly in terms of quality and value, so it's important to do your research and compare prices before making a purchase. As with any big buy, you should make sure you're doing price comparisons and seeing what's out there. It's not unheard of for retailers to up their prices before the shopping event only to then 'lower' them for Black Friday.
Many retailers offer similar products at different prices, so it's a good idea to compare prices from different retailers before making a decision, as you could find a non discounted item that's actually cheaper than the discounted one you're looking at in the shop!
It's also worth checking for additional discounts or promotions that may be available, such as free shipping, gift cards, or extended return policies. Additionally, it's important to check the warranty and return policies of the products you are considering, as some items may be final sale or have a limited return window.
It's also important to be aware that some retailers may use manipulative practices like dynamic pricing to make an item look like a good deal when it's not. It's always good to compare prices with other retailers, and if possible, check prices from previous years to get an idea of the real value of the product.
Keep in mind that this is a quick summary of previous years Black Friday deals and it's subject to change every year. Remember: Check with individual retailers for their specific sale start dates and times, and deals.
Happy shopping!