Could your income do with a boost? Making extra money on the weekends can be a great way to do it.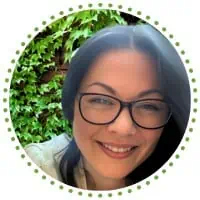 I'm Steph, mum of three! 👋
Here, I share practical insights on making (and saving!) money. With a knack for budgeting and a passion for financial freedom, I've picked up lots of tips & tricks along the way. And I can't wait to share them with you here!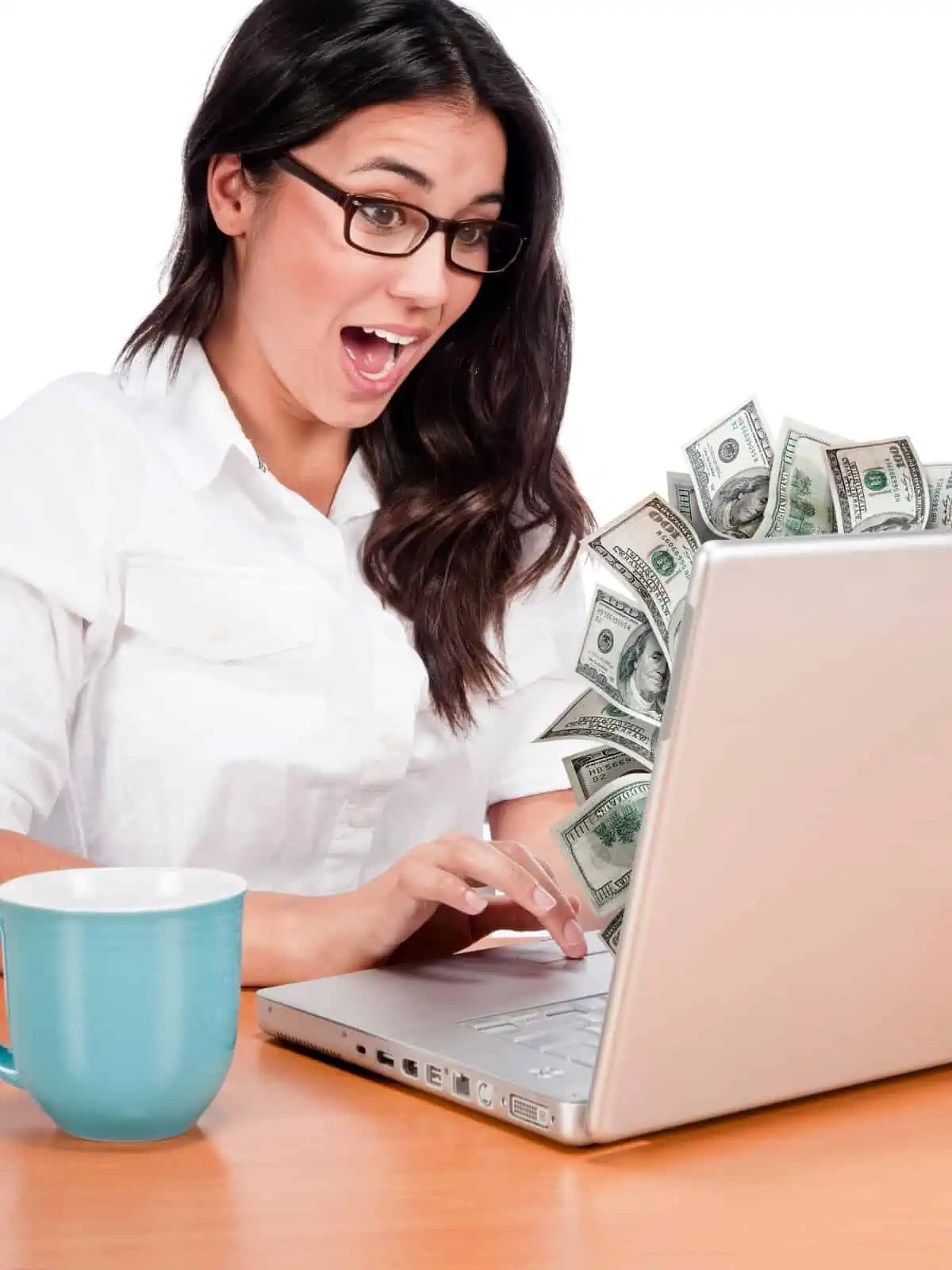 How To Make Extra Money On The Weekends
We get it. Time's short, the weekdays are busy and there never seems to be enough hours in the day for the things that you've already committed to, let alone finding the time to take on new ones.
But….if your bank account could do with a boost, then there's always the weekend to grab some extra cash and hey, even turn it into family fun!
Finding Weekend Jobs
Weekend jobs are a great way to earn extra money and boost your income but yes, it's easy to say and a little less easy to do, right? We can help!
Whether you're looking for a one off thing or a side hustle that's ongoing and something you can build on there are plenty of options available in various industries.
Let's look at some popular weekend job options including retail and hospitality, tutoring and teaching, photography and videography, and pet care and babysitting and generally making the most of the things you're good at to bring that much needed extra cash.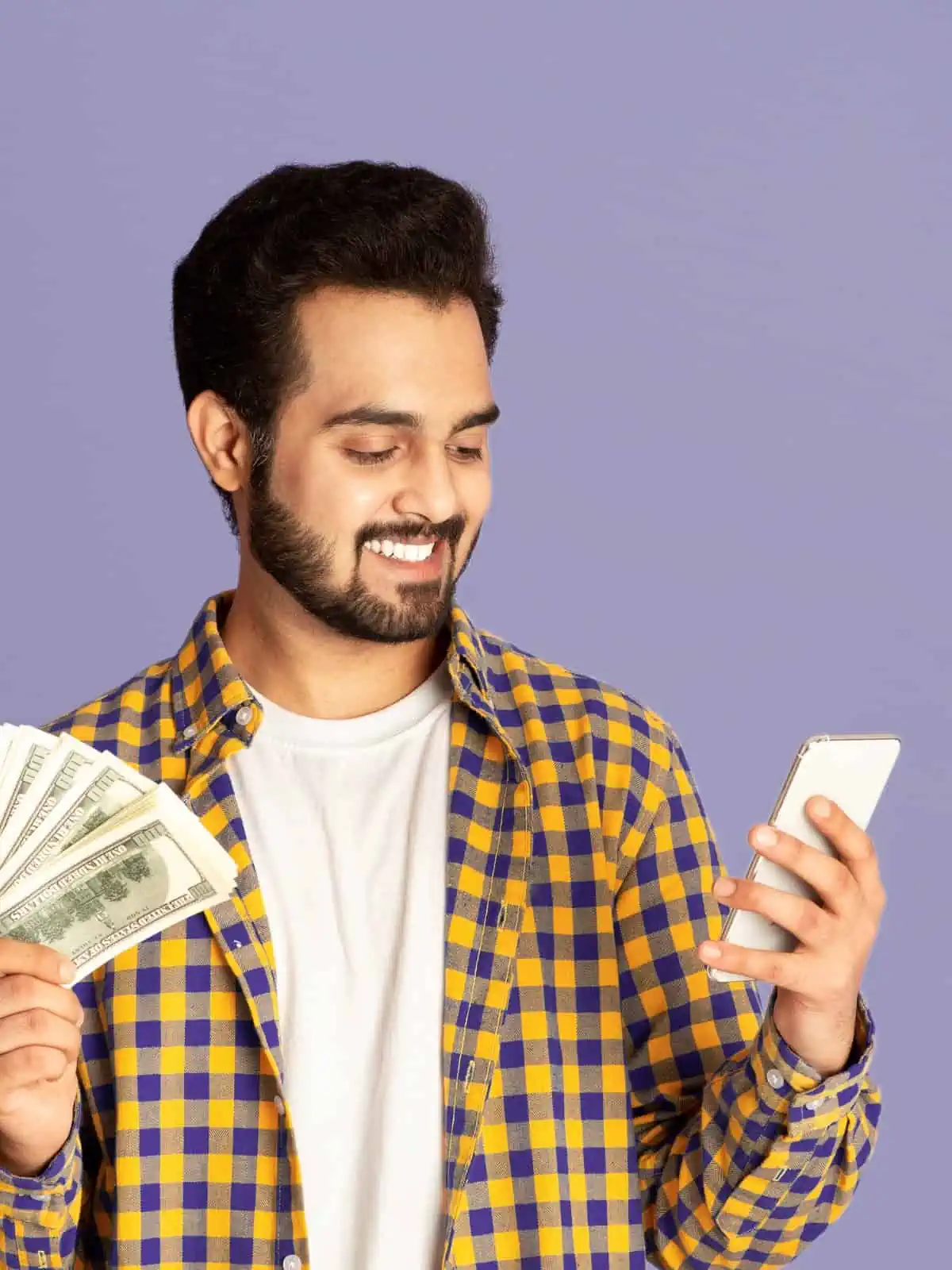 Retail Jobs and Hospitality
Working in retail and hospitality offers flexible hours, making it a perfect fit for weekend work.
You can find jobs in shops, restaurants, bars, and hotels. Retail options include sales assistants, cashiers and stocking shelves, while hospitality jobs range from waiting tables and bartending to working as a hotel receptionist or concierge.
These roles often come with the added benefit of tips helping you boost your overall earnings.
Here are a couple of places where you can find part-time jobs in the UK:
Indeed: This is one of the biggest job search websites in the world. You can find a wide variety of part-time jobs here.
Reed: This is another good place to find part-time jobs. They have a wide range of jobs in various sectors.
Tutoring and Teaching
If you have expertise in a specific subject or skill, consider tutoring and teaching as a way to make extra income on the weekends.
Private tutors, music instructors, and language teachers are all in high demand. Take advantage of online platforms like VIPKid, Wyzant, or TakeLessons to connect with potential clients and offer your services. Additionally, you can advertise your tutoring services locally or through social media to reach a wider audience.
Photography and Videography
Weekend jobs in photography and videography can be both enjoyable and lucrative. Special events, such as weddings, birthday parties, or corporate gatherings, often occur on weekends and require skilled photographers or videographers to document the occasion.
Additionally, if you have a creative eye and a knack for editing, consider freelancing as a photo or video editor. Websites like Upwork or Fiverr provide platforms to help photographers and videographers showcase their work and find clients.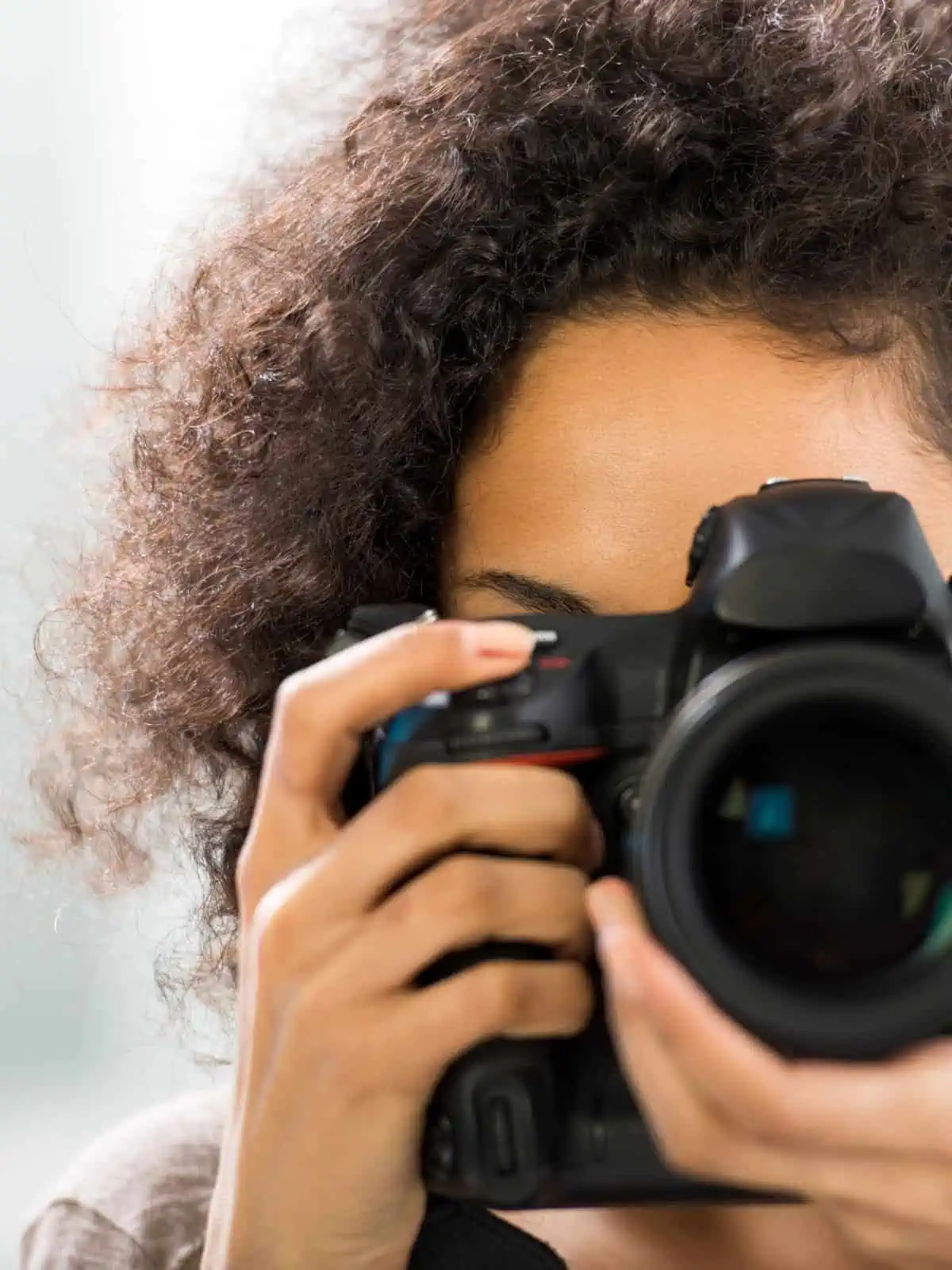 Pet Care and Babysitting
If you love animals or working with children, consider a weekend job in pet care or babysitting. Platforms like Rover and Care.com connect pet sitters and dog walkers with pet owners in need of services.
As a pet sitter, you can offer dog walking, pet sitting, or overnight care, depending on your schedule and preferences.
In the realm of babysitting, leveraging your personal network or local community can help you find families looking for reliable and responsible childcare during weekends.
Pursuing a weekend job in any of these industries can provide the extra income and flexibility you need, all while expanding your skills and experiences.
Find the right fit for your interests and schedule, and start making the most of your weekends with a new part-time job or side hustle.
Read about making money as a dog walker here
Taskrabbit and Handyman Services
If you're skilled in household tasks or maintenance, consider joining the gig economy by offering your services on platforms like Taskrabbit. You can help people with tasks such as assembling furniture or fixing minor issues around their homes. To start, create a profile and list your skills on the platform.
Once approved, you can start accepting jobs in your area. This flexible side gig lets you choose when and where you want to work, making it an ideal weekend option.
Graphic Design and Creative Work
Are you a talented graphic designer, illustrator, or photographer? Turn your skills into a profitable side hustle by offering your creative work as a freelancer.
Consider creating a portfolio showcasing your best work to attract clients. Additionally, many businesses and individuals are in need of logo designs, branding materials, and custom illustrations. Offering your services can help you make extra money on the weekends while also enhancing your portfolio.
Read our post about side hustles for designers here.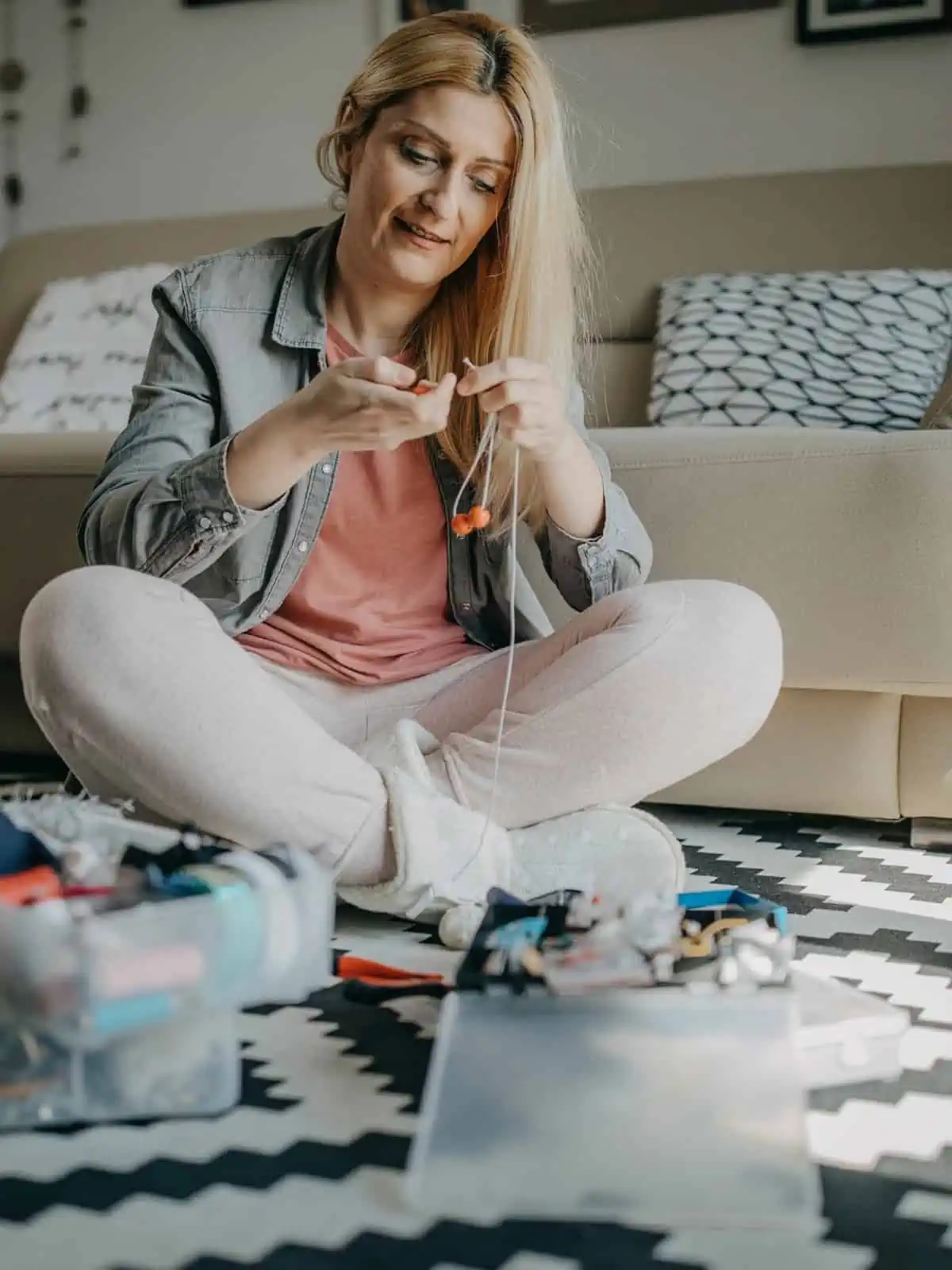 Freelancing on Fiverr and Upwork
If you have expertise in a specific area, such as writing, programming, or marketing, consider joining platforms like Fiverr and Upwork.
These freelance websites allow you to offer your services to clients from all over the world. To start, create a profile and outline your skills, expectations, and pricing.
As you complete projects and receive positive feedback, your profile will become more appealing to potential clients.
Apart from the mentioned side gigs, you can also tap into opportunities in the ride-sharing and delivery services, such as Uber and Lyft, to fill your weekends with extra income. Remember to provide quality service and maintain a positive attitude to ensure the success of your side hustles.
Online Opportunities
There are various ways to make extra money on the weekends using the internet. In this section, we will cover some popular and accessible online opportunities to help you earn additional income.
Online Surveys and Focus Groups
One easy way to earn extra cash on weekends is by participating in online surveys and focus groups.
Many market research companies, such as Swagbucks and Survey Junkie, pay participants for their opinions on products and services. All you need is a reliable internet connection and some spare time on your hands. By dedicating a few hours during the weekends, you can make a decent amount of money by sharing your opinions.
Focus groups can be a great way to make some extra money and you get paid to share your opinions on various topics.
Here are three places where you can find focus groups in the UK:
Focus Force: This is one of London's leading independent organisations in market research focus groups. They offer both in-person and online studies.
Talking Point Research: This is another good place to find focus groups. They offer a variety of studies, both in-person and online.
Citizens Advice: They often run focus groups to gather opinions on various topics. Check their website for opportunities.
Remember, the key to being a good focus group participant is to be honest and open. Your opinions can help shape the future of products and services.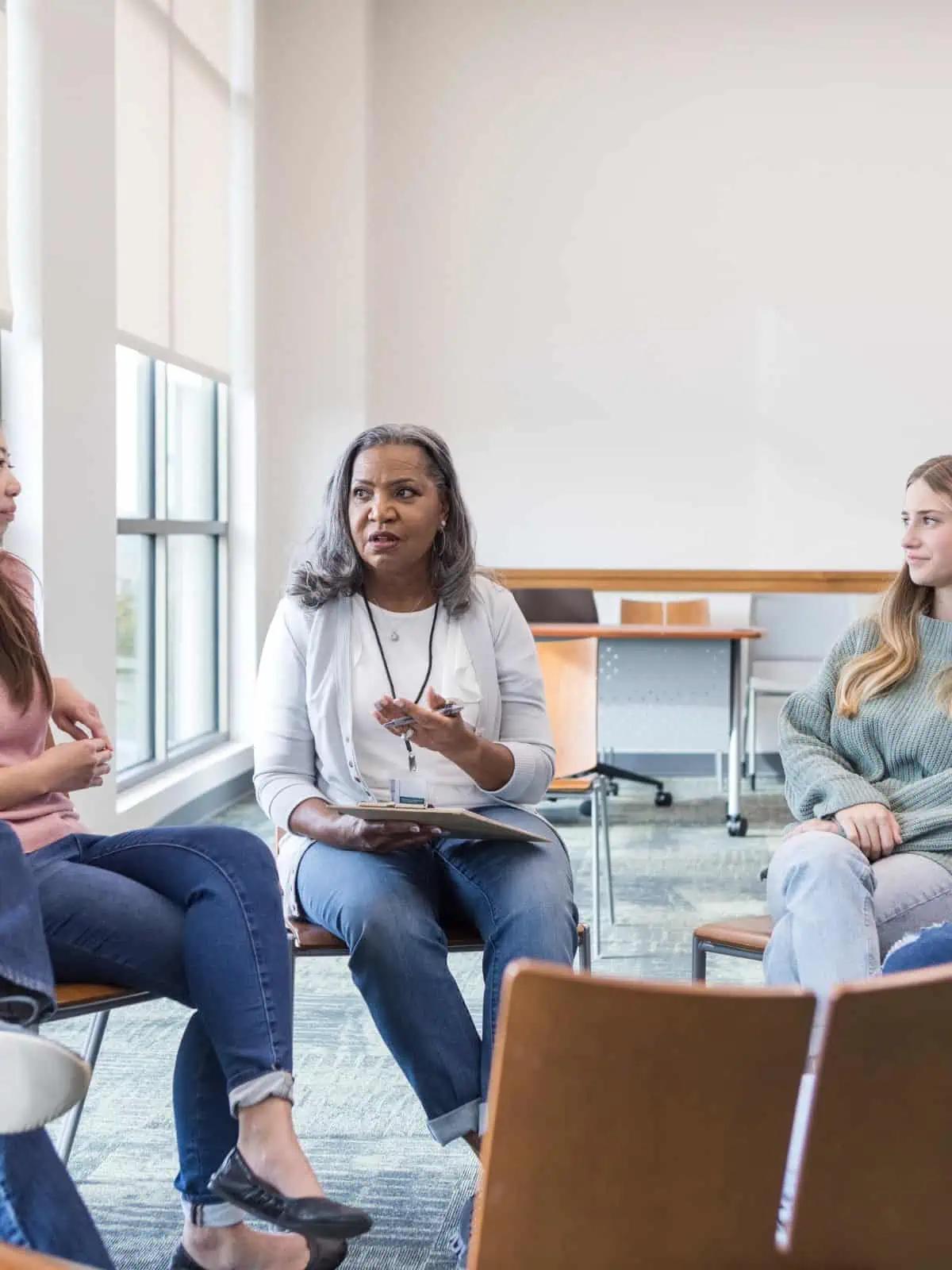 Virtual Assistant
Another option for making money online is working as a virtual assistant.
As a virtual assistant, you'll provide administrative, creative, or technical support to businesses, entrepreneurs, or busy professionals. Tasks may include managing social media accounts, email correspondence, and scheduling appointments.
Many virtual assistant roles offer flexibility, allowing you to work on weekends from the comfort of your home. To find virtual assistant opportunities, browse job boards or consider offering your services on platforms like Upwork or Fiverr.
Freelance Writing
If you have a knack for writing, consider earning extra money through freelance writing projects.
There is a constant demand for content creators in various industries spanning from marketing and advertising to technical fields. By joining freelance platforms like Upwork or Freelancer, you can find writing gigs in your areas of interest and expertise.
Flexible schedules, working from home, and the ability to pursue your passion for writing make this a great option for making extra income on the weekends.
Find out about making money writing fiction here.
Selling and Reselling Items
If you're like me, you probably have a lot of stuff lying around the house that you don't use anymore. Why not turn that clutter into cash? Selling our unwanted 'stuff' is as old as the hills and for good reason…it gives you some quick cash!
Garage Sales
Hosting a garage sale is a great way to declutter your home and make extra money on the weekends.
Start by going through your belongings and gathering items you no longer need or use. Organise and price everything for sale, and promote your garage sale via social media, flyers, or signs.
Be prepared to negotiate with buyers and have a cashbox on hand for transactions but beware, this works best in a close knit community like estates and towns and villages. A busy main road? Not so much :)
Selling on eBay and Craigslist
eBay and Craigslist are excellent platforms for selling items online.
Whether you're selling new or used items, one-time products or creating an online store, these sites make it simple to connect with buyers.
Take clear photos of your items, write detailed descriptions, and set your prices based on market demand. When a purchase is made, be prompt with shipping and maintain good communication with your buyers. This will help to increase your ratings and overall success on these platforms.
Read more about selling on these platforms here.
Flipping Items and Collectibles
To make money from flipping items and collectibles, start by researching profitable niches and markets.
Attend garage sales, estate sales, or thrift stores to look for undervalued items. It's essential to know the actual worth of items, so do your research beforehand to determine potential resale value.
Once you've acquired products to flip, clean and repair them if needed, and then list them for sale on appropriate platforms like eBay, Craigslist, or specialised collector sites.
Be patient and flexible with pricing, as the market can fluctuate. As you gain experience, you will become better at spotting valuable items and negotiating deals.
Unique Job Ideas
In this section, we will explore some creative and exciting ways on how to make extra money on the weekends. Read more about some of the most unique side hustles here.
Tour Guide and Travel Industry
If you have a passion for travel and love sharing your knowledge about your city or region, consider becoming a tour guide.
This weekend job can help you earn extra income while showing tourists the beauty of your area. You can work with local tour organisations or even start your own tour business.
You might also explore other travel-related jobs, such as working at a hotel front desk, as a concierge, or assisting with vacation rentals management.
The possibilities are endless when it comes to the travel industry.
Bartending and DJ Gigs
A popular option for weekend work is working behind a bar or working as a DJ.
Working behind a bar you can earn tips and hourly wages while creating and serving drinks to customers. DJ gigs might be at clubs, parties, or private events, and you can charge a set rate for your services.
Building a reputation for both roles can help you secure more jobs and increase your earning potential in the long run. You might also have some success specialising, for example in kids parties or retirement 'dos'!
Brand Ambassador and Representing Companies
Another intriguing way to make money on weekends is by becoming a brand ambassador.
As a brand ambassador, you represent a company or product at events and promotions. You might be required to engage with customers, provide product information, or even offer samples.
Brand ambassadors often earn a competitive hourly rate and sometimes receive additional perks such as free products or travel opportunities.
This job allows you to work with a variety of companies, making it an excellent choice for those who enjoy flexibility and best of all….not just for 'influencers'!
Mystery Shopping and Market Research
One unique and flexible option for weekend work is mystery shopping.
As a mystery shopper, you visit retail locations, restaurants, or other businesses to evaluate the customer experience. You are usually required to make a purchase and then submit a detailed report about your experience.
Many mystery shopping companies offer assignments on the weekends, allowing you to tailor your schedule to suit your needs.
Additionally, participating in market research can be a lucrative way to earn extra money on weekends. This might involve completing paid surveys, participating in focus groups, or testing products.
These opportunities often pay well and provide valuable insights for companies looking to improve their products and services.
Working on the weekend also enables you to have more than one income stream, making you less dependent on your main source of income and this can't be a bad thing, right?
Moreover, weekend jobs can help you develop new skills and explore different interests. Pursuing a side hustle in a field you're passionate about can lead to personal growth and increased job satisfaction.
In summary, making extra money on the weekends can help you reach your financial goals, offer flexibility, diversify your income, and create opportunities for personal growth. Yay!