* We sometimes use affiliate links, so we may receive a commission, at no cost to you, if you make a purchase through a link. Check our disclosure for more info.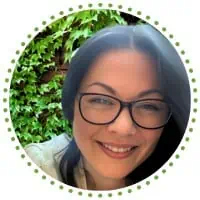 I'm Steph, mum of three! 👋
Here, I share practical insights on making (and saving!) money. With a knack for budgeting and a passion for financial freedom, I've picked up lots of tips & tricks along the way. And I can't wait to share them with you here!
Want to know how to sell digital prints on Etsy? If you're a budding artist wanting to sell on Etsy, this guide is your key. From setting up your Etsy shop, creating and pricing your digital prints to marketing strategies and scaling your business. Let's dive in!
Etsy and Digital Prints
Selling digital prints on Etsy can be very profitable. If you start off right and a little perseverance, you can turn it into a thriving online business. But where do you start?
If you've not started and run an online business before, it's daunting, to say the least. Having a step by step approach is going to make it a lot easier. And it's a lot easier than you might think.
Etsy is known for unique products, and one product that sells well on Etsy is digital prints.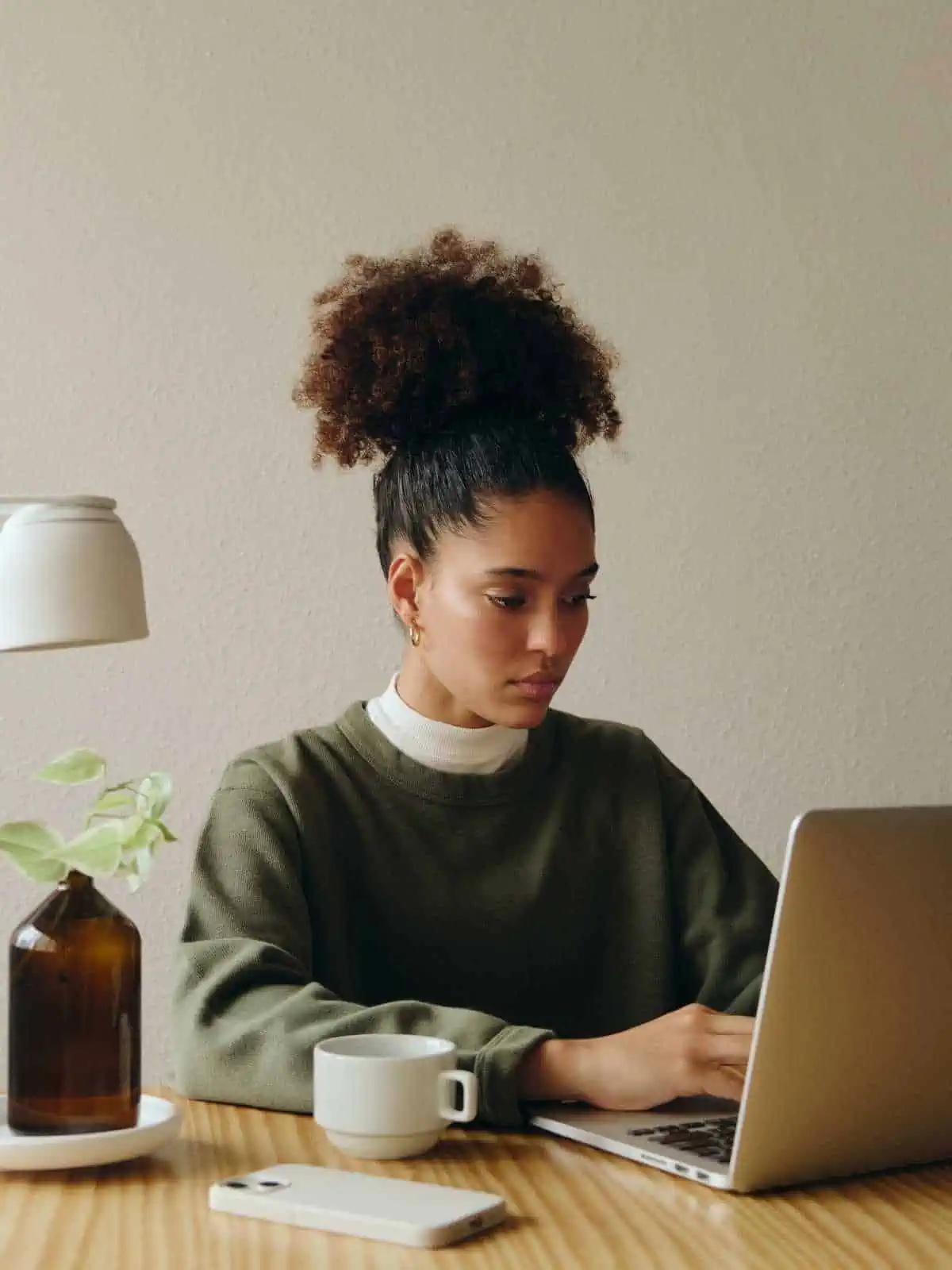 Why Sell Digital Prints On Etsy?
Digital prints are digital versions of artwork or designs that customers can download and print themselves. There are no shipping costs involved and the customer receives their item instantly.
As a seller, you create a digital print once and sell it an unlimited number of times. This is a dream come true for many people, art they poured their heart into can still be making you money years down the line.
Digital prints include artwork, photographs, graphic designs, printable planners, there's not a lot you can't turn into a digital print.
Selling digital prints on Etsy allows you to share your work with the world and earn income from your art in your sleep. Sounds good, right?!
Creating Your Digital Prints
Creating digital prints involves a blend creativity and knowing how (& where) to produce them. Here's a step-by-step guide to help you create digital prints online:
Choose Your Design Software
The first step in creating digital prints is choosing the right design software. There are several online tools available. One of the most popular, and one I use as it's very user-friendly, is Canva.
Canva is a free (there's also a paid version) online graphic design tool. It allows you to create a variety of designs, including digital prints.
If you produce your own original artwork you can upload this to Canva. There's also an elements section on Canva. This has thousands of images and graphics in it.
If you're going to use them to create digital prints to sell on Etsy, you need the paid version. This gives you a commercial license to use the elements, without it, you can't use them. I pay £10 a month to use the pro version of Canva. And it's well worth it!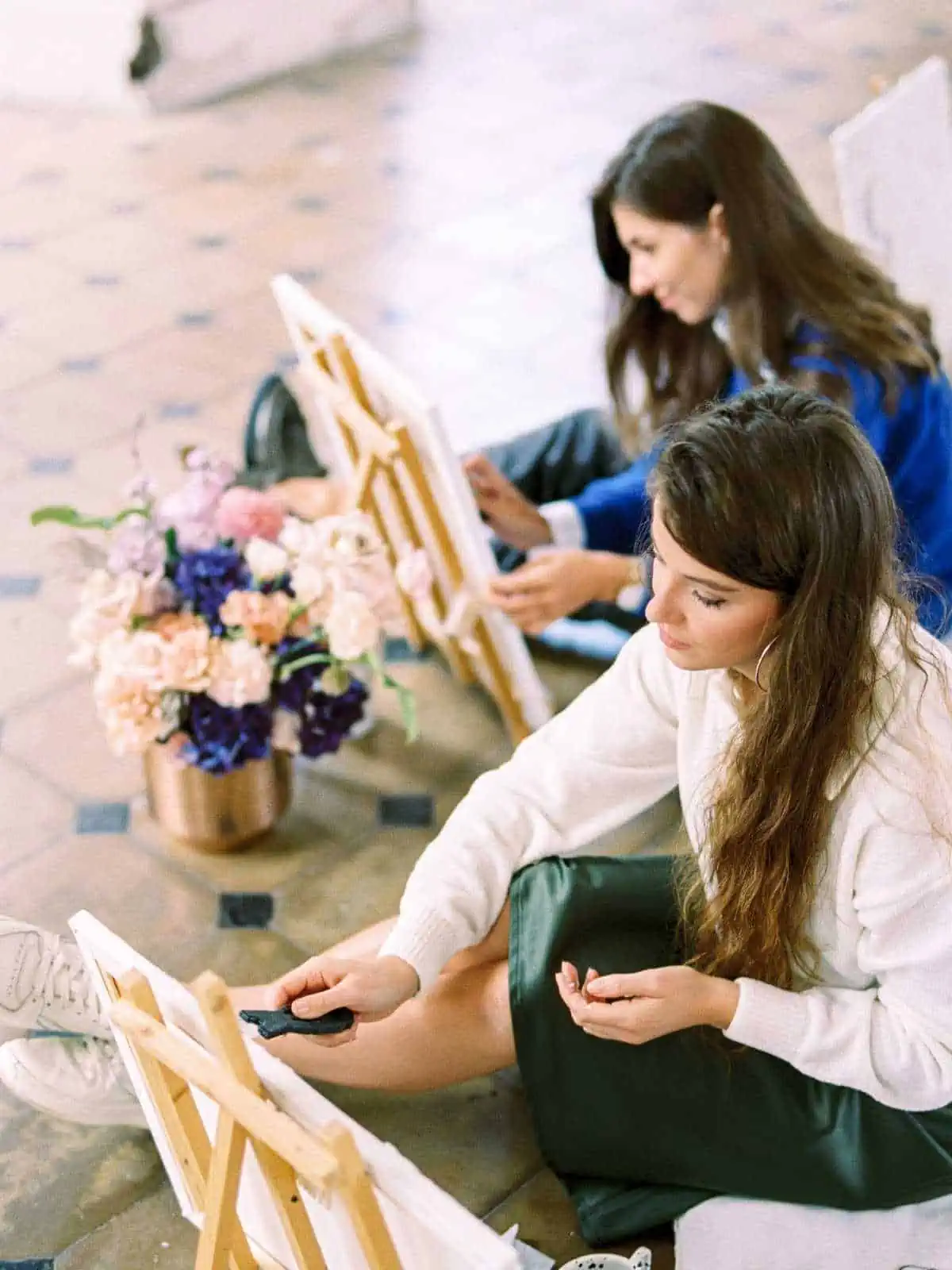 Print Ideas
Before you start designing, it's important to have a clear idea of what you want to create. This could be anything from a piece of abstract art to a detailed illustration.
I'd recommend having a thorough look through the digital prints already on Etsy. You want to find a balance between what's proven to sell well already and original design.
For inspiration, here's 10 ideas that you could turn into digital art:
Abstract Patterns: Create colourful (or not!) abstract patterns. These can be geometric, fluid or any style that you prefer.
Nature-Inspired Art: Get inspiration from the natural world. This could be landscapes, animals, plants or even the elements (earth, water, fire, air).
Portraits: Create digital portraits of people. These could be realistic, stylised or abstract.
Typography Art: Combine words and art by creating beautiful typography designs. These could be quotes, song lyrics or any text that inspires you.
Fan Art: Create art inspired by your favourite books, movies, TV shows or video games.
Cultural Art: Find inspiration in different cultures. This could be traditional patterns or symbols.
Space and Galaxy Art: Create art inspired by the cosmos. This could be planets, galaxies, stars or even imagined alien landscapes. Anything goes!
Food Illustrations: Create mouth-watering illustrations of your favourite foods or recipes.
Architectural Art: Draw or design buildings or cityscapes, either real or imagined. Let loose :)
Fantasy Art: Run wild and create art featuring mythical creatures, magical landscapes or fantastical scenes. These seem to be particularly popular digital prints on Etsy.
Use High-Resolution Images
Using photography? If you're incorporating photo images into your design, it's super important to use high-resolution images. It's vital you make sure your digital prints are high quality when your customers print them at home.
The Right Colours
The colours you choose for your design can have a big impact on the final product & how well it sells.
Canva offers a colour palette tool that can help you choose colours that work well together. I use this all the time and it gives me colour combos I love, but would never have thought of.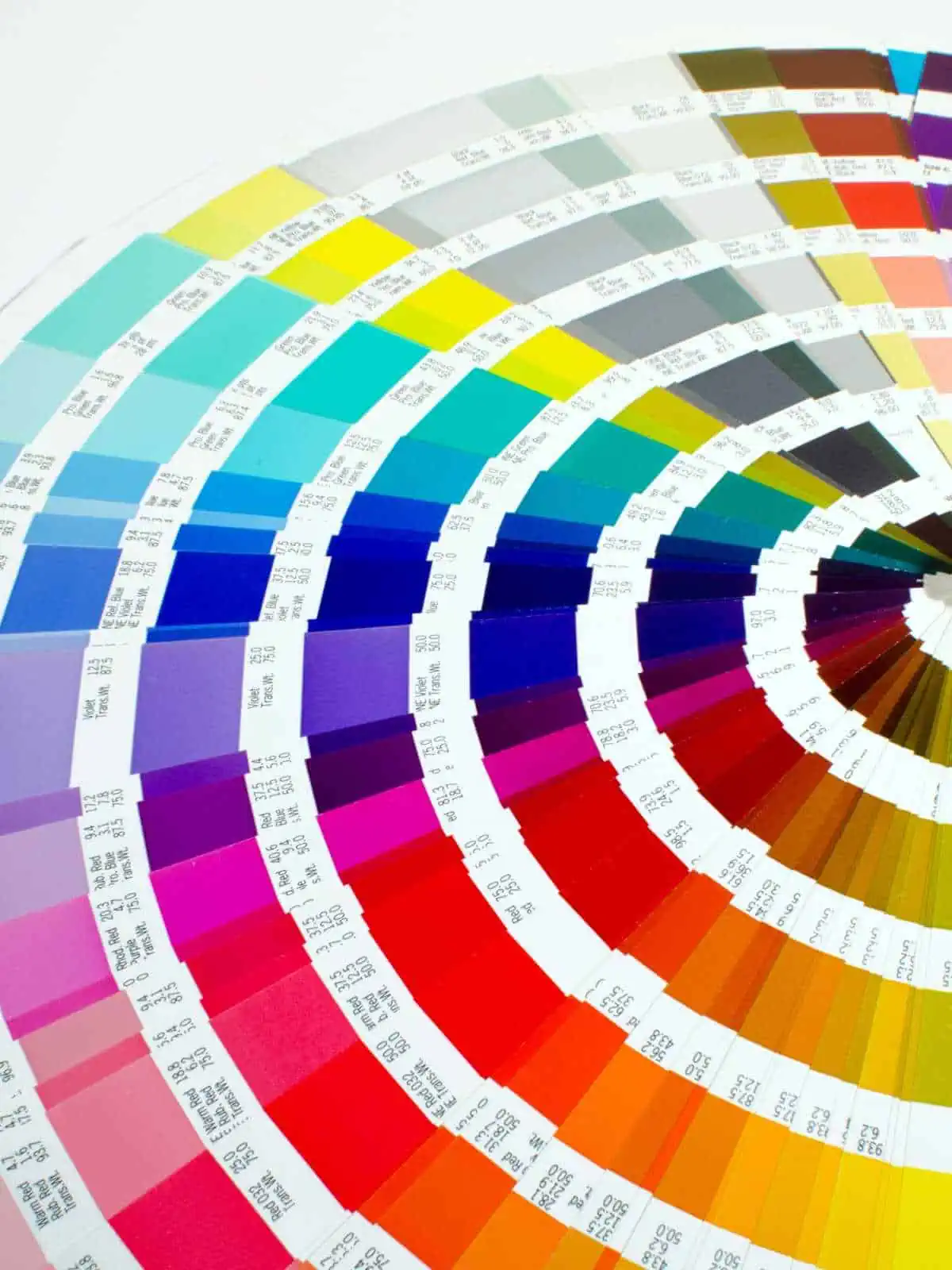 Save Your Designs
Ever spent ages working and then not saved it? Me too, and it's highly annoying :(
Once you're happy with your design you need to save it. Canva lets you to download your design in most formats, including JPEG, PNG, and PDF. For digital prints, a high-quality JPEG or PDF is usually the best option.
Test Your Prints
Before you start selling your digital prints, do a test print. This lets you to see how your design looks when printed and make any necessary adjustments. Use your home printer, like your customers will be doing.
Often art that looks amazing and crystal clear on your screen, does not when printed. Reviews are a big part of being a successful Etsy seller, so testing is vital!
Get Your Etsy Shop Set Up
Setting up your Etsy shop is the first step in selling digital prints. Start by creating an Etsy account. Once you have an account, you can set up your shop.
Choose a shop name that's easy for customers to remember.
Set up your shop preferences, including language, country and of course, currency.
Choose how you'll get paid. Etsy offers various payment options including Etsy Payments, which allow you to accept multiple forms of payment. You'll also need to set up billing where you'll enter a credit or debit card for Etsy to charge your seller fees.
Once you've done all this you can start adding listings to your shop.
Remember to make your shop inviting and professional by adding a shop title, a good description and have your shop policies clearly available.
Listing Digital Prints on Etsy
Listing your digital prints on Etsy involves providing details about your print. Adding photos of your print is the first step.
You can include a photo of the digital file and a photo of the print once it's printed. These images are what's going to sell your product. Use props and great lighting to make your digital prints look their best.
Write a detailed description of your print when you want to sell digital prints on Etsy. Include information about the size, resolution, format and how the customer will receive the print. You need detail here.
Not only does your description answer every question your customers might have: Etsy also use it to know where to place your listing. It will also cut down on questions you receive from potential customers.
Choose a title for your listing that includes keywords customers might use when searching for a print like yours. See below for a guide on how to do this.
Etsy lets you to add 13 tags to each listing. Use these tags to include more keywords and phrases that customers may use in their search.
Set your price and choose your payment methods. Finally, set your terms of sale including your refund policy and any instructions for downloading and printing the file.
Etsy's SEO
Search engine optimisation (SEO) is a crucial aspect of selling on Etsy. It can't overlooked if you want to sell anything!
SEO involves using strategies to make your listings appear higher in Etsy's search results. The higher your listings appear, the more likely customers are to see and click on them. That means sales!
Etsy's SEO is based on a variety of factors including your listing's title, tags and description. To optimise your listings use keywords in your title that customers might use when searching for a print like yours.
Be specific. Use both specific terms and a variety of keywords to reach a wider audience. Use all 13 tags that Etsy allows for each listing.
As well as keywords, Etsy's SEO also looks your shop's activity, including how many items you have listed and and how often you add new listings. So keep your shop active and add new listings regularly to improve your SEO.
Digital Print Pricing On Etsy
Pricing your digital prints on Etsy is not always easy. You want to price them competitively to attract customers but you also want to make sure you're making a profit.
Start by calculating your costs. This includes the time you spent creating the print, the cost of any software or equipment you used and Etsy's seller fees. Once you know your costs, find out what similar prints are selling for.
This gives you an idea of what customers are willing to pay. Remember your target market when setting your prices. You can always adjust your prices later based on customer response and sales.
The aim to start with is to get sales and the right pricing strategy will help you do this.
Marketing Digital Prints On Etsy
A good start to selling your digital prints is to promote your shop on your social media. Platforms like Instagram, Pinterest and Facebook are great for showcasing your digital prints. You'll also reach a wider audience.
You could also create a blog or website to show your work and direct traffic to your Etsy shop. Think about offering promotions or discounts to attract customers and encourage sales.
Another effective marketing strategy when looking to sell digital prints on Etsy is building an email list. You can collect email addresses from customers and send them updates, promotions and let them know when you add new products.
Marketing is about building relationships with your customers. Engage with your audience, respond to comments and messages and make sure customer service is tip top.
Managing Your Etsy Shop
Managing your Etsy shop means keeping track of your listings and sales. Check your listings to make sure they're up to date and reflect what you're selling at any given time.
Keep track of your sales to understand what's selling well and what's not. This can help you decide what types of prints to create in the future.
As you're selling digital prints you don't have to worry about physical inventory. However, you should keep your digital files organized and backed up. Keep track of your expenses and income for tax purposes.
Use Etsy's shop stats and analytics to understand how your shop's performing. This can provide valuable insights to help you improve your shop and increase sales.
Scaling Your Etsy Print Business
Once you've got your Etsy shop up and running and started making sales, you might be thinking about how to scale your business.
Scaling involves increasing your sales and revenue while maintaining or improving your profits. One way to scale is by increasing your listed items.
This might mean creating new types of digital prints or offering related products. If you find yourself with a product that's a particularly good seller, think about adding variations. This will help you to sell digital prints on Etsy.
Another way to scale is by reaching a larger audience. This could be investing in paid advertising, collaborating with influencers or improving your SEO. Only do this once you've got a solid base and have started selling.
As you scale your business it's important to maintain the quality of your digital prints and customer service. This helps you build a fab reputation, meaning repeat customers! Remember scaling is a gradual process that involves testing, learning and adapting. Be patient and persistent and your hard work will pay off!
Ready to get started? Open your Etsy shop here.
How To Sell Digital Prints On Etsy: FAQs
Is it worth selling art prints on Etsy?
Yes! Digital prints have a huge profit margin as you only need to create them once. If you're the creative type, this is a great way to make money.
Do digital art prints sell well on Etsy?
Yes. Digital art on Etsy is huge and one of their best selling items.
How much can you make selling digital prints on Etsy?
There's no right answer. Your profit directly reflects the amount of effort you out into your Etsy shop. The top sellers are making in excess of £5000pm, but many sellers make much less.
What size should I sell digital prints on Etsy?
Digital prints can be sold in any size. The most popular size prints in the UK are A1, A2, A3, A4 & A5 as these can often be printed on home printers.