✅ How to make £1000 a month UK
How to make £1000 a month in the UK:
There's not many of us that would would say no to an extra £1000 every month in our accounts, and while it seems like a huge amount of money to find, it's do-able with a little thought and dedication!
These are a few ways you could look at bringing in that extra £1k a month: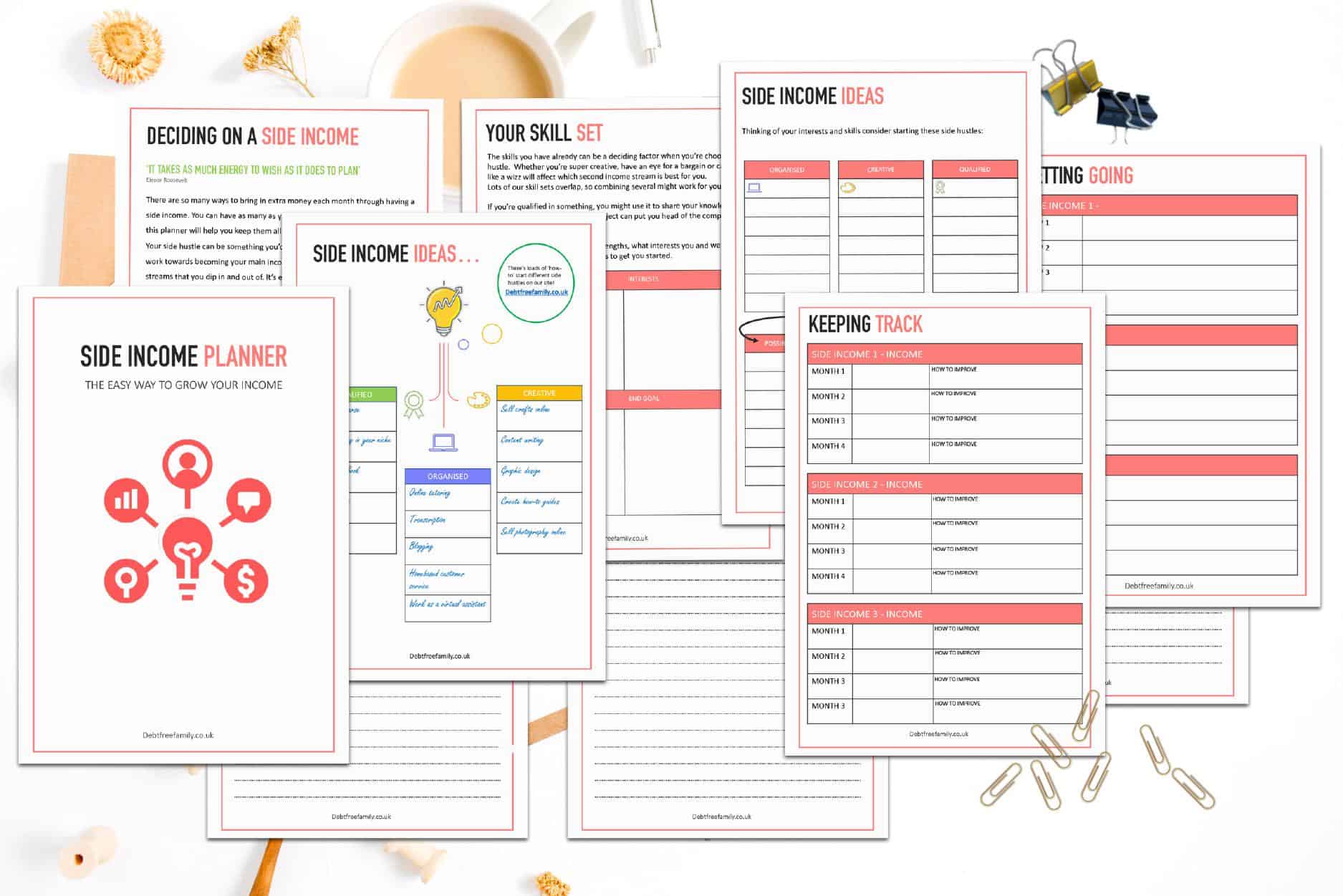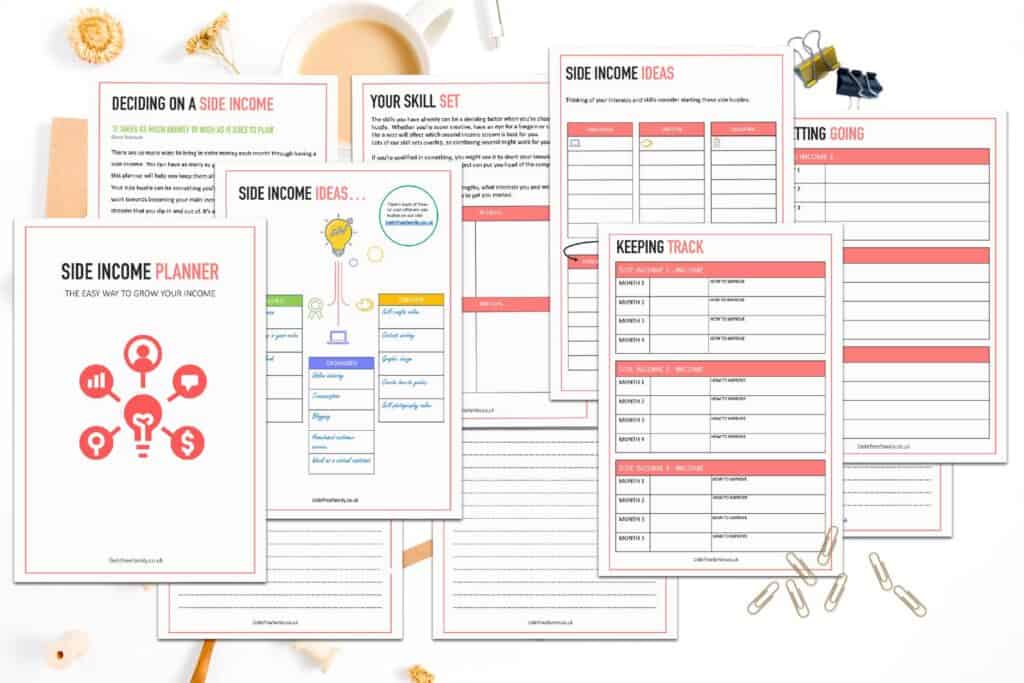 ✅ How to make £1000 fast UK
What would making £1000 a month on top of your income do for you?
I think for most of us it'd be pretty amazing.
If money is tight, you'll be happy to know that adding £1000 pounds to your budget every month isn't a dream, it's possible, you've just got to put the work in and there are a number of ways to do it!
We've done this ourselves, we know it works and once you've got your extra revenue streams set and, you're off!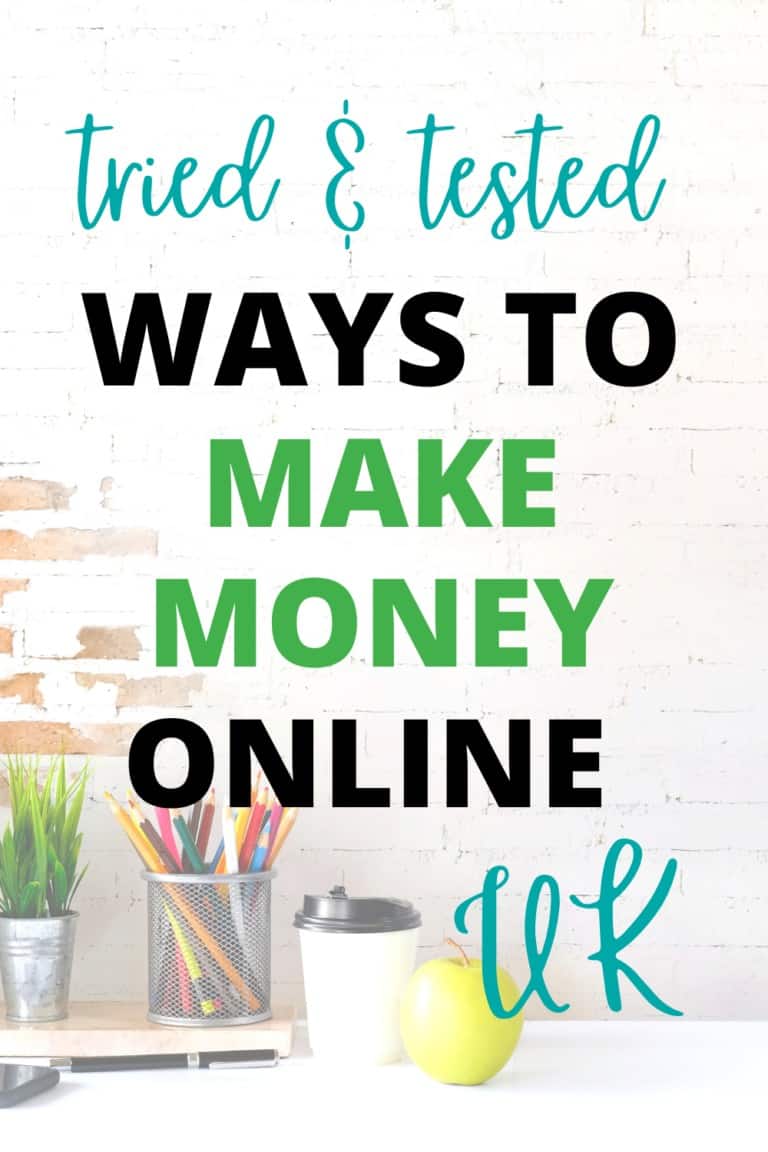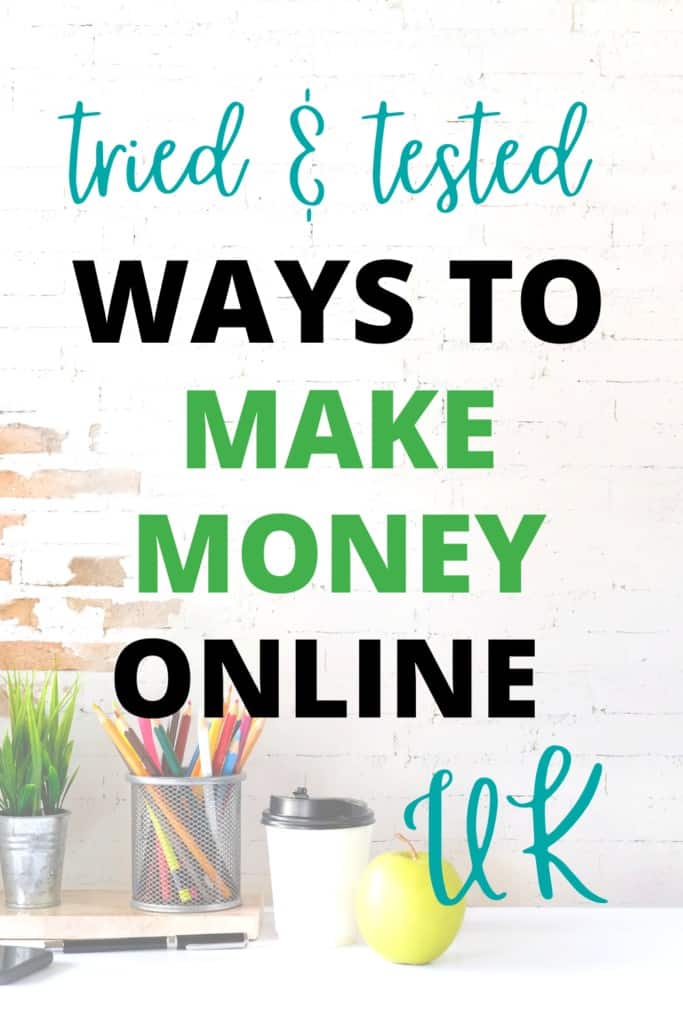 ✅ How to make 1000 a month
Making 1000 a month isn't just for dreamers.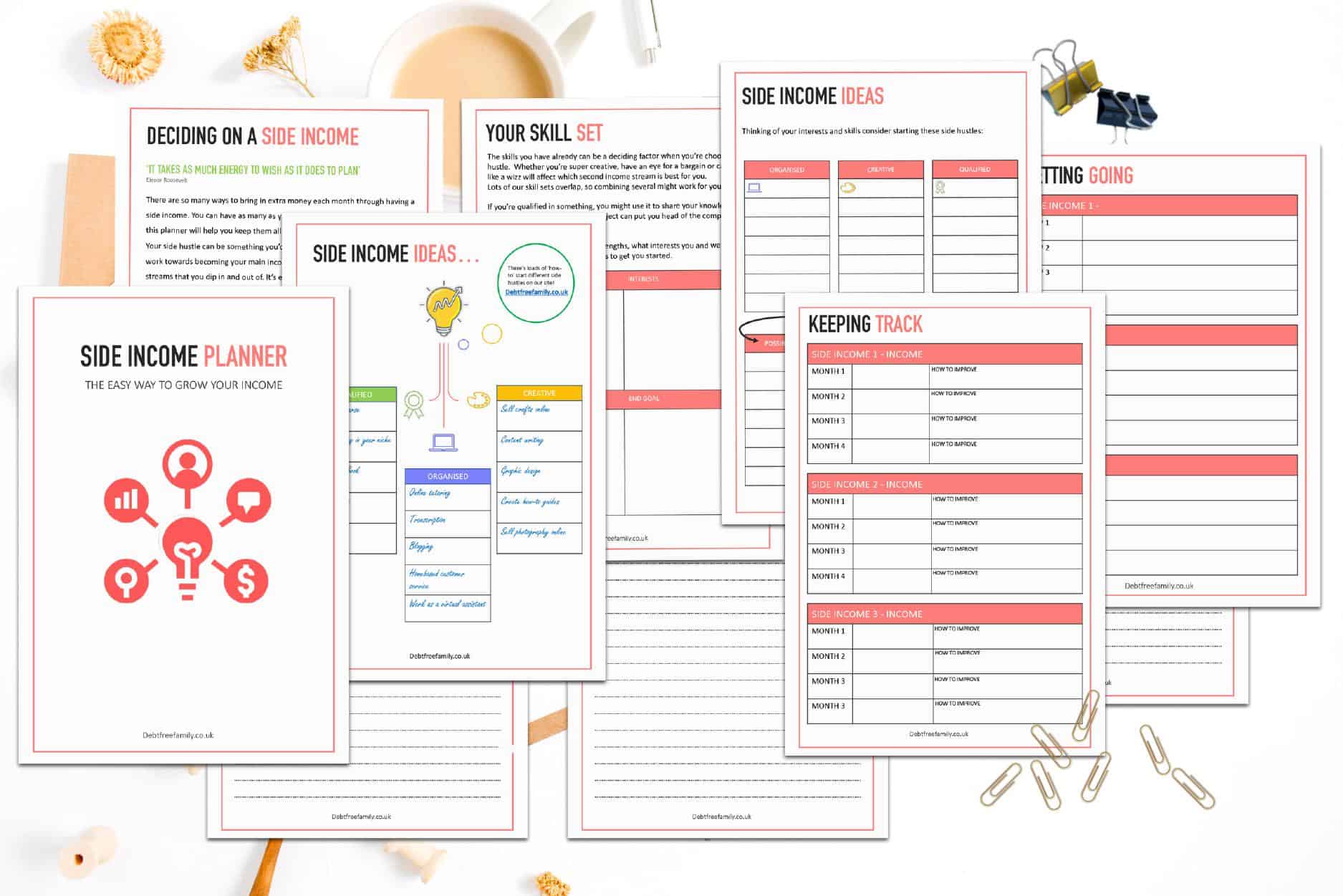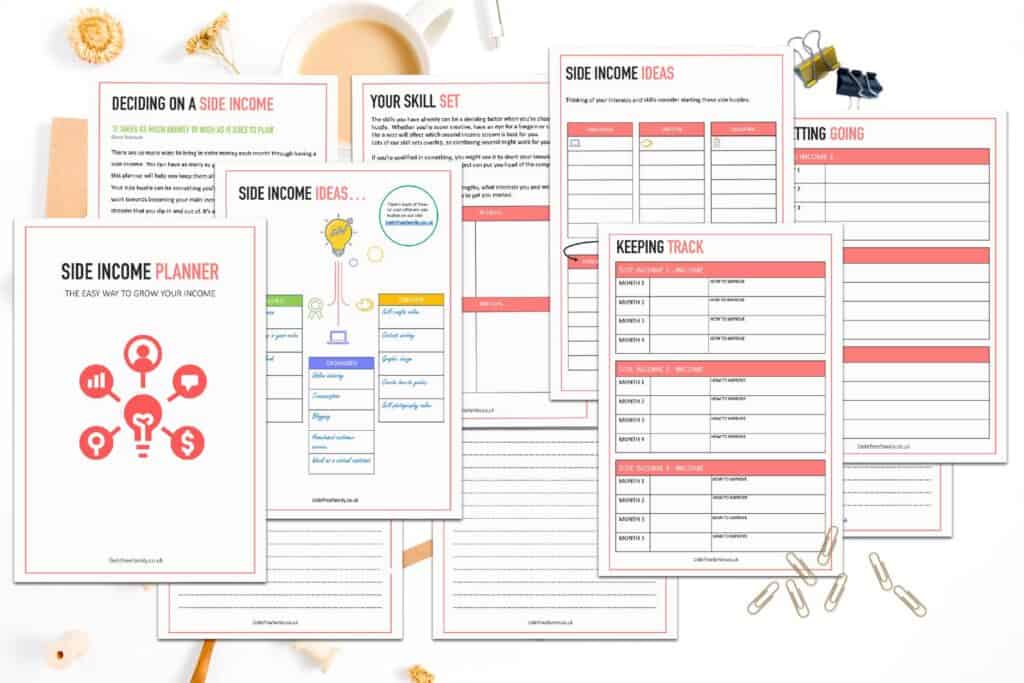 An extra 1000 a month is going to accelerate your debt repayments massively. No debt anymore? Think what you could do with that extra cash!
We think this is a pretty great little list.
Making money online is amazing and mixed with a few outside real life side jobs, you can add significant amounts to your monthly take home.
These hustles work…..we'd love to hear about your successes!
Proofreading is a side hustle that fits in around your family, has ongoing work once you've proved you can do it well and pays well.
There's a number of areas proofreading covers, some general and some more specialised like medical and legal proofreading (which you'd need a background in to do), but there's plenty of ongoing work for good proofreaders.
Read the whole proofreading post here about ways to get started!
With Etsy being one of the biggest selling platforms globally and with an emphasis on crafts and homemade items, Etsy is a great place to start your online selling career!
It can take a while to get started so be patient, there's a lot of competition and it's not always fast for Etsy to know you, customers to find you and for you to build up the reviews you need to be able to sell more than the odd item. But it does happen.
We've a huge list here of things that are popular on Etsy that you could start selling, you're bound to get lots of ideas to get started!
✅ Earn money user testing
Most website owners, one way or another, need to make sure their sites work for their users.
For some people, this involves going through their site and checking all the links work and make sense, but for hundreds of thousands of bigger sites, they employ companies to carry out 'user testing'.
Companies test UX. For those who don't know, UX stands for 'user experience'. Sometimes, when you're working on something you're just to close to it be be subjective. This is where you come in!
If you live near a town or city, chances are you'll find user testing opportunities where you go to an office. Otherwise you can do this from home.
I've personally completed user testing in the past. It's not going to replace a full time income but it's a great side job, and will add £100 – £150 a month to your take home if you're pro active and sign up to several sites.
One of the biggest user testing agencies is Web Userbility. You sign up, and they'll start sending out jobs that you're a possible good fit for.
Typically they'll ask you to complete a task, and they'll simply follow your journey as you complete the task. There's no right or wrong. They're just interested in the path you take and how they could make the user's experience better.
Expect to get paid between £40-£50 per job.
If you're not able to make it to an office to compete these job, not to worry, you can sign up to companies online that offer the same work. Typically they're lower paid, but there are potentially more of them to compensate.
trymyui.com is a USA based company that allows you to sign up and complete user testing jobs online, from your own home. You might expect to recieve several jobs per week, at about $10 per job.
They pay you into your PayPal account, and you'll need to take into account the exchange rate, but overall it's easy money.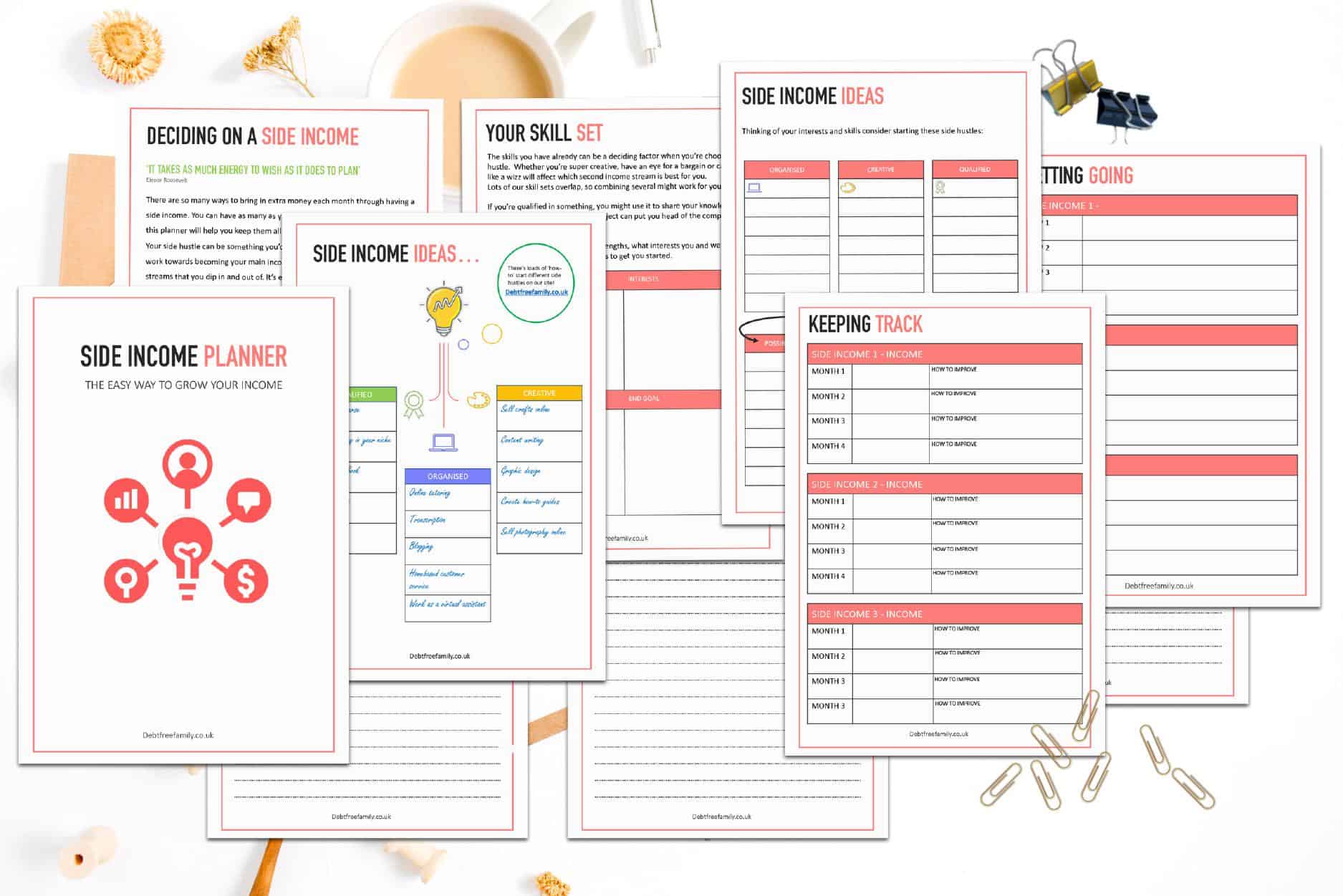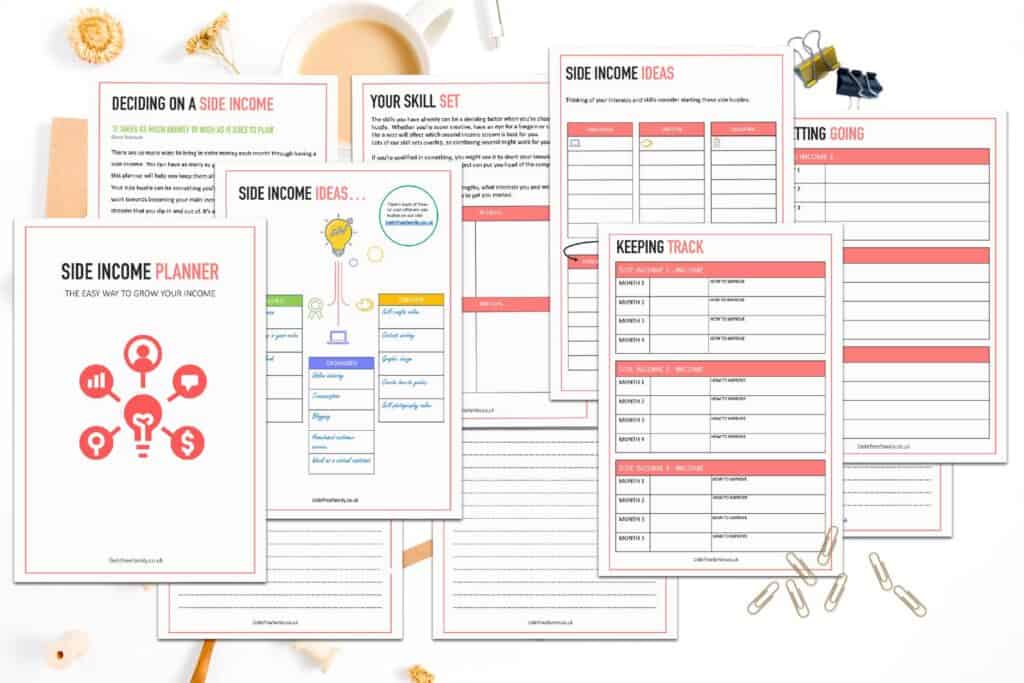 usertesting.com is another site that allows you to user test at home and pay around $60 per test. It's more than trymyui.com but the tests are more involved and so will take longer.
I'd sign up for a number of sites and see what work you're offered. Try and give detailed feedback that's valuable to the testing company and you're likely to get more work, fast.
✅ How to earn money with Amazon flex
Amazon flex is a great side that job that surprisingly few people have ever heard about.
You download the app, Amazon will check your details (rights to work etc…) and you then simply sign up for work in any time you have free.
So say you had Wednesday morning off work and a few hours to kill, you sign into your account on the app, grab the hours available and then turn up to collect the parcels to deliver.
You need a decent, reliable 4 door car. You need to be consistant and reliable.
Don't show up even once and you're unlikely to get more work. But in exchange for this, you'll earn £12- £15 per hour, in time you'd otherwise have not been working or earning.
Amazon flex delivers nationwide so you'll find delivery opportunities near you, but they do not advertise this as a full time job, it's just the chance to make a little extra income. You'll also be your own boss (which translates into 'do your own taxes' ).
This side job is so flexible though. With work blocks between 1 – 4 hours, you really can fit this into a 'busy already' life.
Suppose you can fit in 3 hours of delivery work a week. That's another £40 (approx) per week. That's £160 a month. Or £2080 a year!! What's not to love!
✅ Earn money with Clickworker
Sign up to clickworker, free of charge, and you'll be able to earn money at home completing tasks such as data input, writing or correcting texts, researching something on the web or testing apps.
For some of the jobs on Clickworker, you'll need to go through a sort of training so you understand the systems and how they work.
They're fairly easy to pick up and shouldn't take too long.
If you've ever done any admin work or data entry before you'd find it a breeze.
It's all freelance so as with Amazon flex, think about how you'll pay your taxes, but for a few hours in the evening you'll be able to bag yourself an extra £200 a month (ish) depending on what you're offered.
Clickworker has high standards. You'll have to complete a few tests before they give you work.
They need to make sure you're up to the standard their clients expect. And their client list is BIG. Think Honda, T-Mobile and WeFi and you'll see the work has to be top notch.
You'll be able to work anywhere in the world as long as you've got an internet connection, making this a very viable option for anyone, anywhere!
They're in the US again, so you'll be paid via PayPal weekly or monthly (you specify).
✅ How much can you earn with Tailster?
Love dogs? You can earn extra money working with dogs. This might just be your perfect side job!
Tailster is a London based dog walking company that allows you to sign up and get dog walking (or boarding) jobs, all within their app.
You don't need to have any experience but you will be background checked so Tailster can be sure all their walkers are the friendly type!
So essentially build up a list of people you've met, and who trust you to take good care of their beloved pets whilst they're at work.
You can fit it in around your own commitments and at times you've agreed with the pet owners. So it's quite flexible.
Make sure you do this side hustle for the right reasons. Because you love dogs. Put yourself in the shoes of the owners and treat their pets as if they were yours.
All your insurance requirements are taken care of, as is finding the work to start with, you just meet the pet owners, and both parties are happy, away you go! And it's lucrative.
Some Tailster walkers with several regular pets on their books, report earning £400 plus a month if they can have the dogs board at their houses while the owners are away.
While this might take a few months to work up to, once you've built a good relationship with the dog owner, you'll get lots of repeat work, as well as recommendations to other dog owners.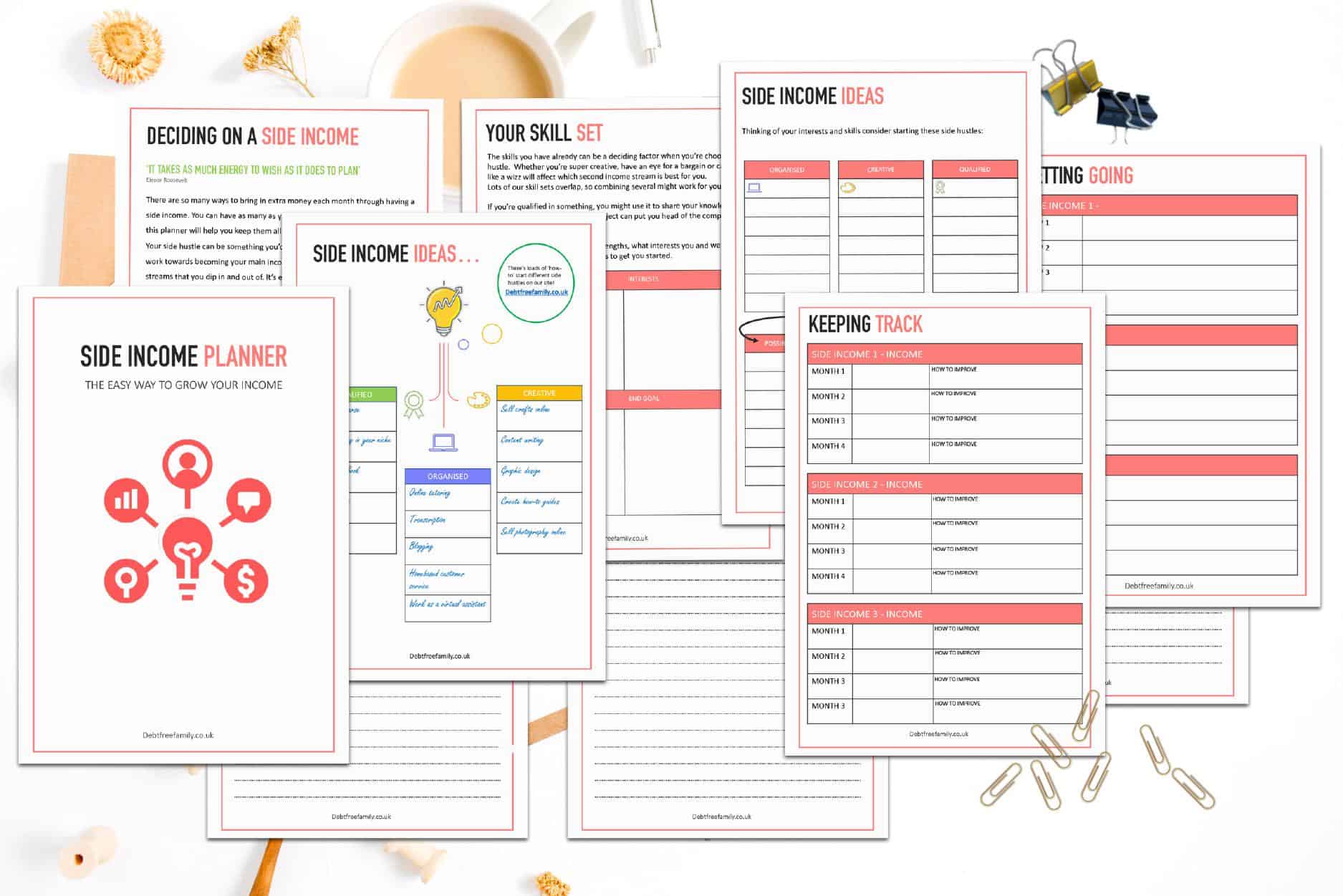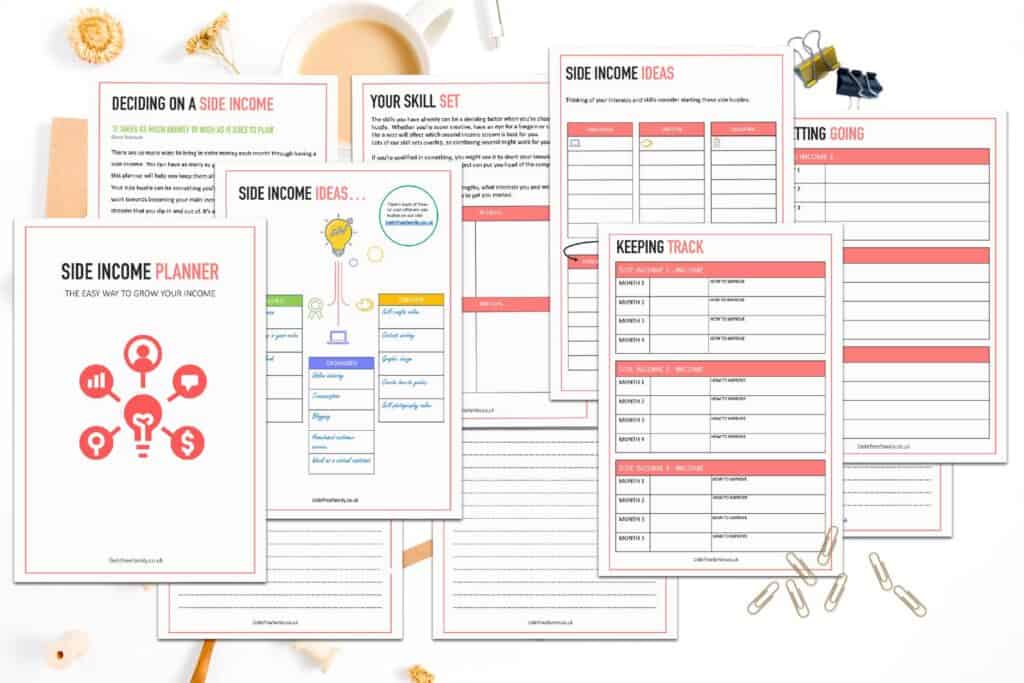 It's a good month when you first hit an extra £1000 in income! We can't promise you that you're going to be rushing off to the bank straight away, but using these methods you will be able to get started and build up your side income.
Let us know how you get on!
Recent posts