* We sometimes use affiliate links, so we may receive a commission, at no cost to you, if you make a purchase through a link. Check our disclosure for more info.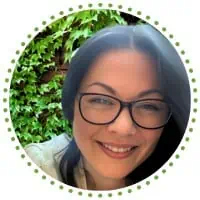 I'm Steph, mum of three! 👋
Here, I share practical insights on making (and saving!) money. With a knack for budgeting and a passion for financial freedom, I've picked up lots of tips & tricks along the way. And I can't wait to share them with you here!
You might be asking; Where can I put my old copper pennies? What can I do with them? Want to get rid of all those old copper pennies stuck in the bottom of all your old handbags? Are copper pennies clogging up your purse? Keep reading for useful ways to recycle your copper pennies!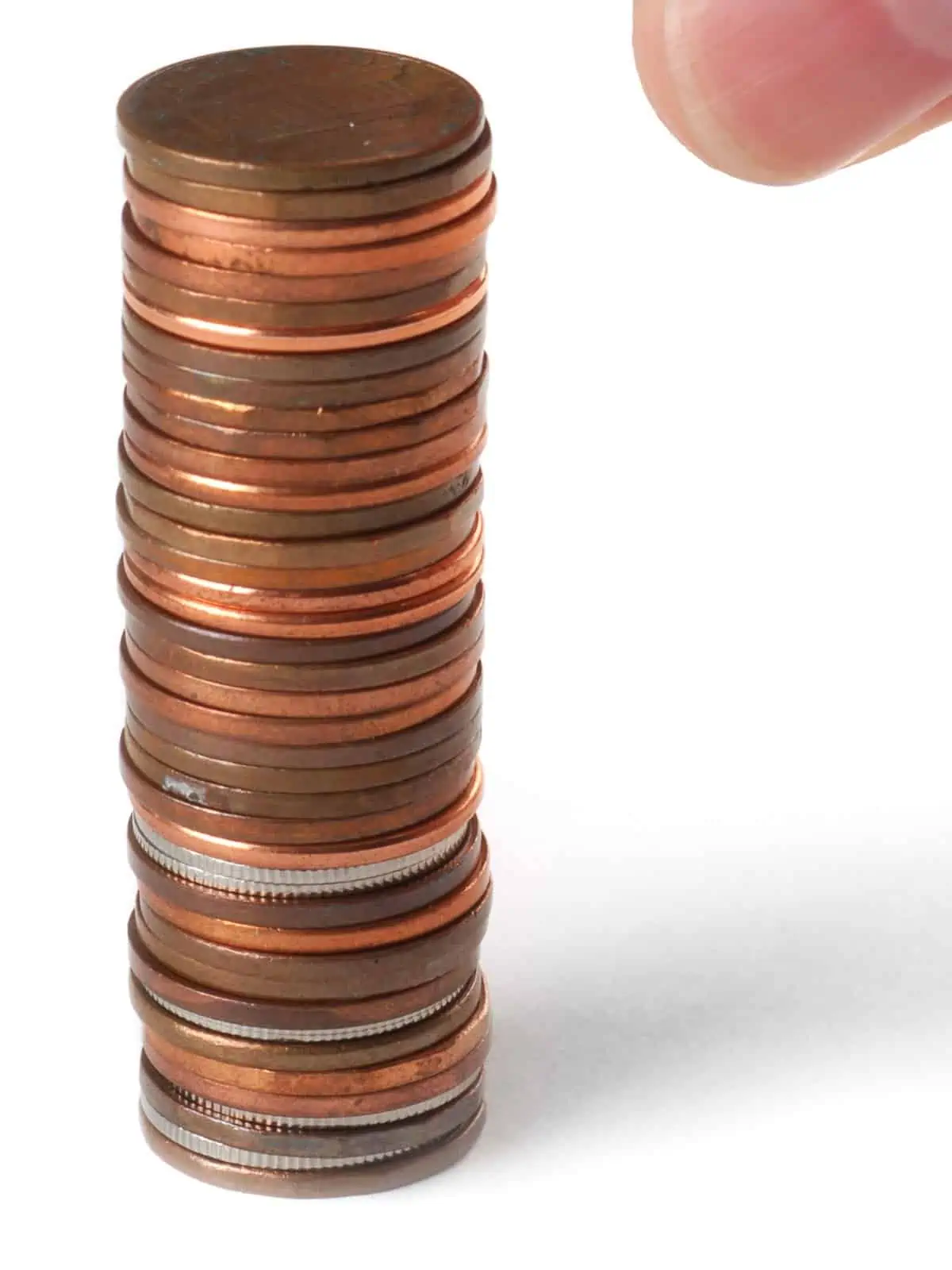 Also see—> Where to find free coin counting machines in the UK
Recycling Copper Pennies
Well, other than losing them.. Did you know that all your old coppers that are in old handbags or down the side of the sofa could actually be a great source of income? Yes, recycling your old pennies might seem a bit old fashioned and outdated but there is some merit in the concept.
A lot of people would tend to put them into one of those machines that count all your pennies and then give you a sum of money; for example putting £10.00 in coppers and then receiving a £10 note. Yes, that's the more simple way but with a little bit of imagination and creativity there are plenty more alternative options.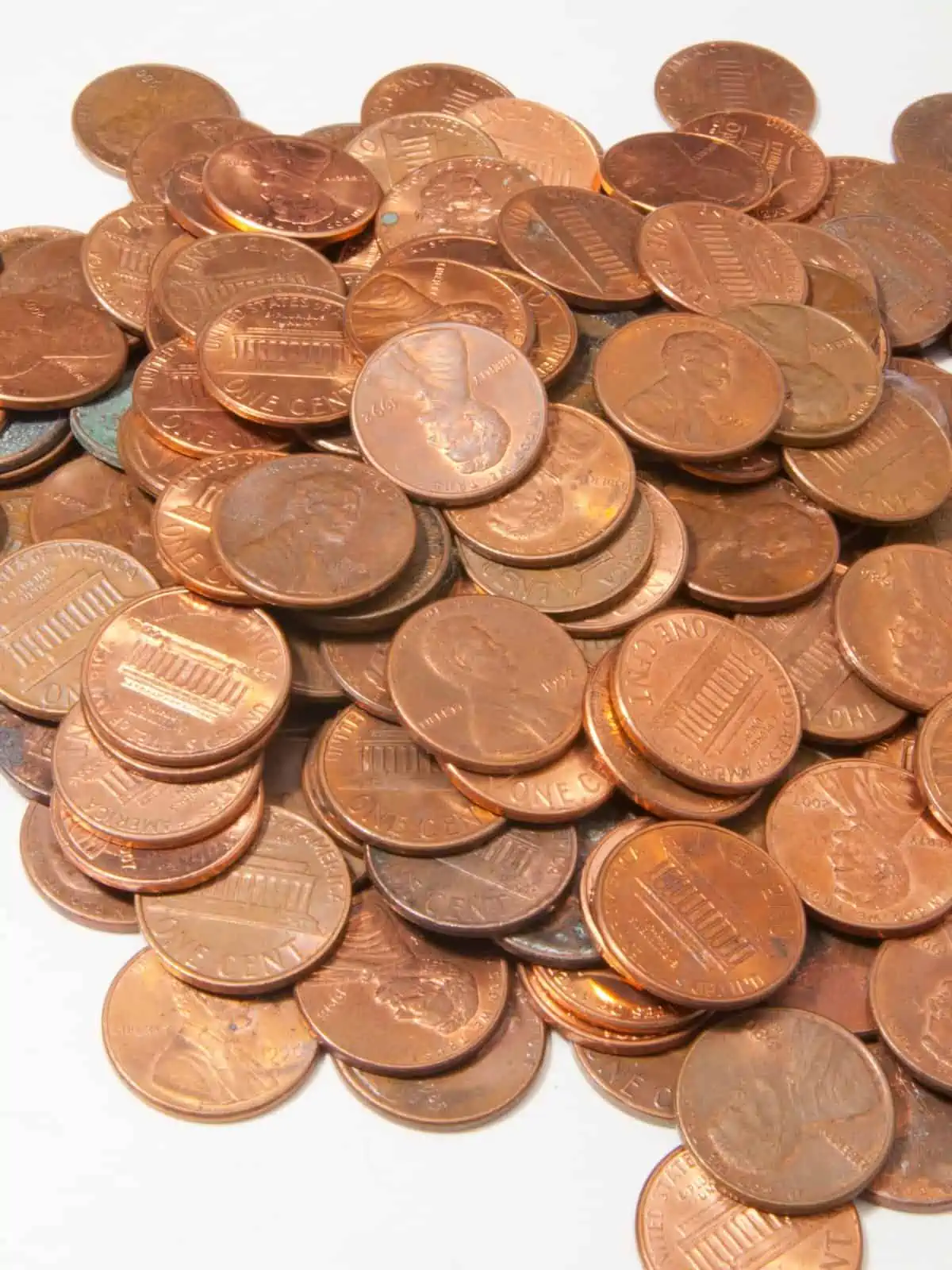 The unfortunate future of 1p and 2p coins may be coming to an end but their use goes way beyond simply just paying for things, in fact there is a long list.
20 Ways You Can Recycle Your Pennies
Related Posts
Save, Clean and Sell Them
Think pennies are unnecessary and don't do much for our currency? What can you buy with pennies nowadays? Not a lot. But one day, the penny is going to be worth a fortune and it will be old British history. So, hold onto some where you can! Get them cleaned up and who knows what will happen. 
Fix a Wobbly Chair or Table
Is your table driving you mad because everytime you start cutting into your meal the tables rocking back and forward? Use pennies to put underneath the legs to balance it out a little. Problem solved and money saved.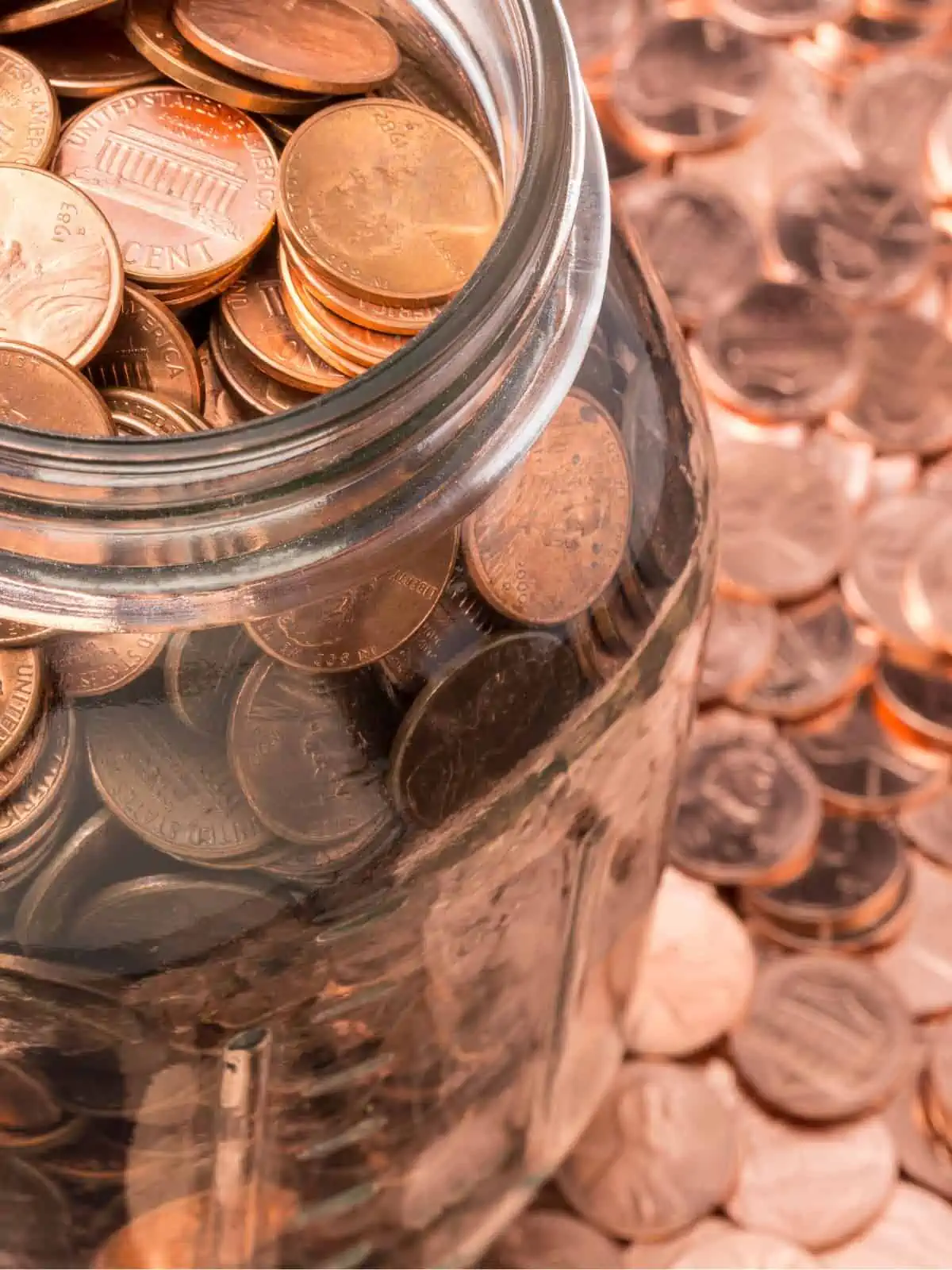 Create Art
Okay, yes you need a bit of spare time to do this and a creative mind but there are plenty of cool ideas and loads of inspiration online. You could design your own drinks coasters, mosaic wall art and even create a funky little piece you could start selling on Etsy?
Tulip Fever
I'd not heard of this but now I am fascinated and I have just found yet another idea for my own pennies.
People are using bundles of pennies in vases to keep their plants from drooping. What a great idea!  It also gives them a bit of extra height and makes them look that extra bit alive. 
Help Children Learn to Count 
Many people say giving children handfuls of pennies is a great way to teach them how to count and I agree. Starting with 1s and 2s and eventually learning 5s and 10s is a fantastic way for children to learn adding numbers.
Pay at Self Checkout Machines 
I mean.. You can't go to a cashier during a busy period of time in M&S with £20 in 1p's and 2p's because that would cause a lot of angry customers and take up half of your day however.. How annoying are those self checkout machines?
Unexpected item in the bagging area! It drives me insane and I am pretty sure it is one of the most ridiculous phrases in the English Language. 
Why not get revenge on the Self Checkout by filling it with all your pennies? Nobody is saying you can't pay for your food shop with pennies.
Donate Them to Charity
If you think pennies don't add up? Think again. Many charities are accepting donations of pennies. Some have made over £1m in pennies! So, why not give them to your local charity? Every contribution helps, be it big or small.
"Barclays donations exceed £1 million! Congratulations to Barclays staff and pensioners, who have donated over 100,000,000 pennies through the scheme."
"NHS staff have donated over £1m through Pennies from Heaven with many supporting their NHS charities."
"The UK's fifth largest supermarket has launched the Pennies from Heaven scheme with staff donations supporting Teenage Cancer Trust. All 30,000 staff across the country are now able to voluntarily donate the pennies from their pay every month and so far, take up has been fantastic." 
Sell on ETSY
Why not create a unique piece of artwork and try to sell it on Etsy? You'd be surprised what people buy on Etsy and there are already plenty of people using their pennies to create decorative artwork.
Open a Can
Can't quite get your finger under the lid of the can? Use a copper penny to help you open the can.
Take Them to the Bank
Many banks will accept your pennies and give you the cash in return.
 Use to Pry Open Battery Remote
The list of DIY RELATED ways to use pennies is endless but have you ever thought to use them as a makeshift screwdriver? Pennies make a great way to pry open the back of your TV remote to get to the batteries or even open a key fob?
Baking Pastry
Sick of getting a soggy pastry bottom when cooking? Using pennies can help.. line the crust with scrunched-up parchment paper and weigh it down with pennies.
Seaside Town Amusement
Give your 1p's and 2p's to children that go to the local seaside town amusement parks. Those slot machines were always great fun while I was young, I am sure it still is. I know where I am from in my hometown the Pier is still very much in use and super busy!
Educational Use
Using a piggy bank you can help younger kids to save money and teach them the understanding of "look after the pennies and the pounds will look after themselves".
Copper Penny Buttons
Trendy right? Wait until people know your copper buttons are real!
This would definitely make a great gift to the grandma who loves sewing! (AKA mine)
Use Pennies as a Cold Compress
Fill an old sock or a plastic bag with pennies and put it in the freezer for approx 1 hour so it's nice and cold, then use it as a cold compress. That is if you don't already have an ice pack.. kind of an emergency back up idea.
 Decorate a House
With the current housing crisis that is upon us in 2022 and the prices of just about everything going up, why not save money and use copper pennies as tiles?
If you have a mass amount of old copper pennies then you could use them for either; floor tiling, a backsplash behind a sink or even a decorative wall in a room.
If you are feeling EXTRA creative.. Have a look online at some awesome penny patterns for some designs to get inspo.
 Make Jewelry 
Create a bracelet, necklace or earrings using copper pennies.
 Use them as Paper Weights 
Painting and it is slightly windy? Hold paper down with multiple pennies.
Make a Wish
Throw your pennies into a wishing well and make a wish. Who knows if it will work. Wishes may come true!
I hope this was helpful and gave you some ideas of what to do with your old copper pennies. Let me know in the comments if you can think of any more, I'd love to hear them.